Usually, women are thought of to be more conscious about their skincare routine, but equally men are competing with them in this race. Good skin care plays a crucial role in presentation. It's all about following some of the key steps to having healthy skin. If you're interested in finding a skin care product that works but doesn't require hours of your time each day, then you've come to the right place. House of Immortelle is here for you to provide a complete range of the best quality beauty products.
CLEANSING
Firstly, try to start your skin care regimen by cleansing your face with a good face cleanser and face wash every morning, because when you wake up, you need to flush away any oil build-up and bacteria that have transferred from your pillowcases and last night's moisturiser. Then, at the end of the day, wash away the day's dirt and sweat build up.
EXFOLIATE
Exfoliation, also known as skin resurfacing, is one of the most important steps you can take to maintain healthy skin. Exfoliating stimulates microcirculation, which improves the appearance of pores, clogged capillaries, and uneven skin tones. A full exfoliation is quite enough to produce long-lasting results. Exfoliation should be done 1 to 2 times per week. We recommend starting with a fine exfoliator like Venice Refining Powder Cleanser.
TONING
Men are more likely to have oily skin than females because they are thought to produce more sebum and have bigger pores. Having said this though, anyone can have oily skin. To reduce the oiliness, toners and oil-free moisturisers prove to be very effective.
MOISTURISING
Moisturising with a lightweight moisturiser is key to a youthful appearance. Use daily after cleansing.
SERUMS FOR MEN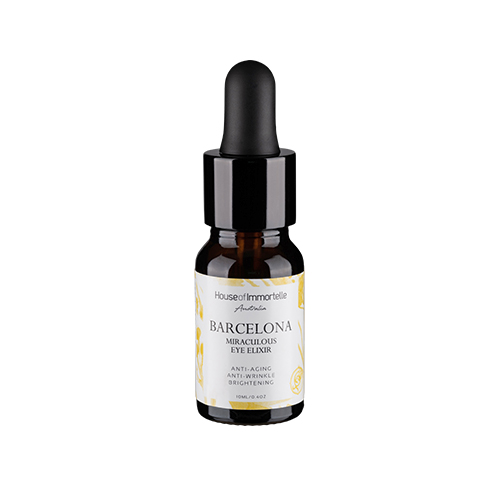 For optimum skin health, opt for a serum. Apply a serum before you moisturise, straight after cleansing. The role of a men's face serum can't be denied as it offers the skin a variety of advantages. They assist in addressing certain issues like minimiisng the appearance of fine lines and wrinkles and enhancing overall tone and texture for vibrant, fit, and active skin.
B5 Tea Tree Anti-Blemish Serum is one of the natural products which is formulated for all skin types, including sensitive and acne prone skin. This natural serum is enriched with hydrating vitamin B5, which replenishes the nutrients skin needs to feel smooth and appear younger. The oil-free moisturising gel contains hyaluronic acid, the body's natural hydrator, which helps bind moisture to the skin. Blended with Tea Tree, Juniper Berry and Manuka extracts to reduce the formation of acne and breakouts and assist the skin with oil control. Moreover, this Anti Blemish serum is purely infused with 100% Pure Australian Tea Tree Hydrosol which prevents skin dehydration.
FACE MASKS
Facial masks are an excellent way to restore your skin's antioxidant supply, control excess oil production, and give your skin a healthy, bright appearance. For that very purpose, in terms of advancement, clay masks can remove excess oil away from your pores, making them an excellent choice for those looking to treat their skin.
EYE CARE
In the era of e-communications, the delicate eye area deserves special attention with something that works. To cure this very problem House of Immortelle presents the Barcelona Miraculous Eye Elixir which drastically reduces puffiness, and fine lines and the signs of wrinkles, dark circles, and dryness.
Dab two drops of eye serum under the eyes in the morning and before bed, and your eyes will stay super hydrated, plump, and look miraculously younger within a couple of days. This Elixir is effective for anti-aging and will improve your tired eyes and add luminosity. It also prevents and reduces fine lines and wrinkles. It has a delicious light fragrance and provides optimal hydration by locking in moisture as well as helping create a vital shield against daily pollutants and UV rays. You can use it morning or night – whatever works best for you!
In short, maintaining good skin care practices will not only make your skin look great day to day, it will also keep your skin at its best as you age. To maintain your skin health, a good skincare regimen is essential. The three most prevalent skin problems like acne, wrinkles, and sun damage can easily be fought with the right skincare routine. A skincare routine also boosts your self-confidence because with glowing skin you'll feel good about how you look.