New Girl is an American television sitcom created by Elizabeth Meriwether and produced by 20th Television for Fox. It aired from 2011 to 2018. It's been three and some years since the television series ended. What to watch next? Are there newer shows like New Girl? Or should you opt for some older best shows like New Girl?
In any case, we have ideas for your next favorite sitcom. New Girl is all about a quirky teacher named Jess, played by Zooey Deschanel. She moves into a Los Angeles loft with three men, Nick Miller, played by Jake Johnson, Schmidt played by Max Greenfield, and Winston played by Lamorne Morris. Other characters are part of the series as well.
New Girl combines comedy and drama elements. The characters in their early 30s deal with relationship issues and career choices.
The ensemble show has ended as one of the best new comedies. The pilot episode drew more than 10 million viewers. During its run, New Girl earned nominations and awards for Golden Globe Award and Primetime Emmy Award.
The premise of the show was so simple, and that is why it worked so well. The show is also as much a rom-com as it is a sitcom. Even Megan Fox made an appearance. New Girl fans loved her. We have many more best shows like New Girl for you to try out.
Happy Endings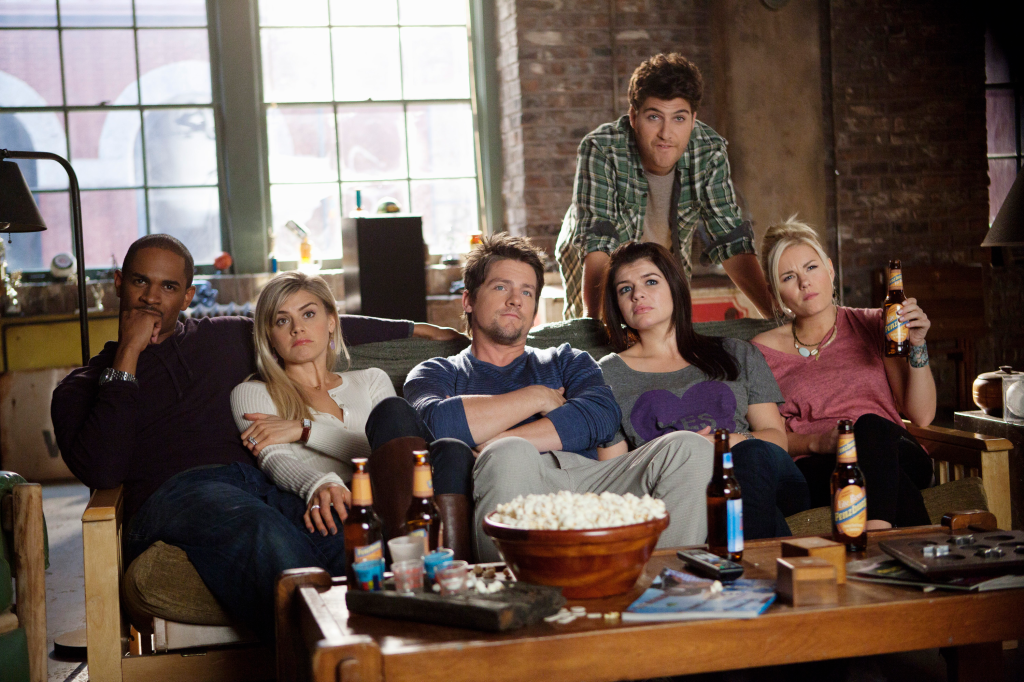 Here is a fun fact: Damon Wayans Jr., who appears in the first episode of New Girl, is the main character in Happy Endings. He is one of the crew members in a new friend group.
The show follows the fall-out after one member of the friend group leaves another at the altar, creating tense drama and two sides. Who will be on Team Alex and who will be on Team Dave? The friend group is forever altered, and you get to see how it plays out.
Jane the Virgin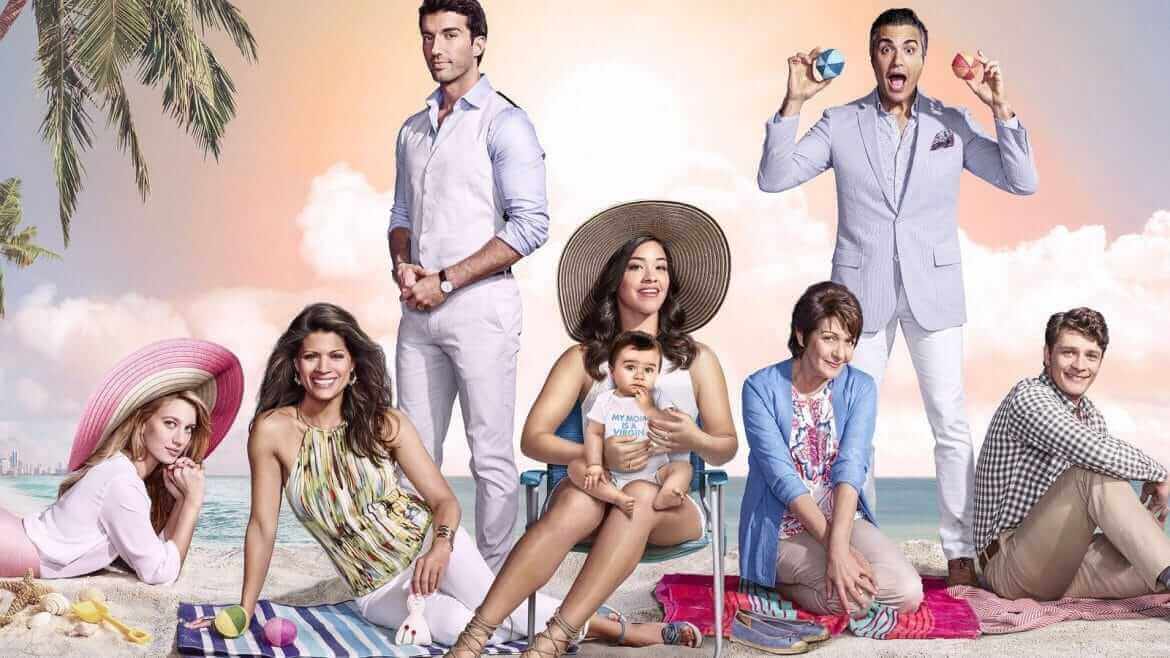 Gina Rodriguez plays the young and religious Latina waitress in a hotel in Miami. Her life takes an unexpected turn when her doctor mistakenly artificially inseminates her during her checkup.
And the father of her baby is a married man who owns the hotel where she works. That is more than enough for some drama and comedy. Jane the Virgin lasted for five seasons and managed to maintain an impressive score of 7.8/10 on IMDB. The show is hilarious, wholesome, and pure. Most importantly, you get to follow the silly and lovable female lead character. Fans of Jessica Day will love Gina.
Brooklyn Nine-Nine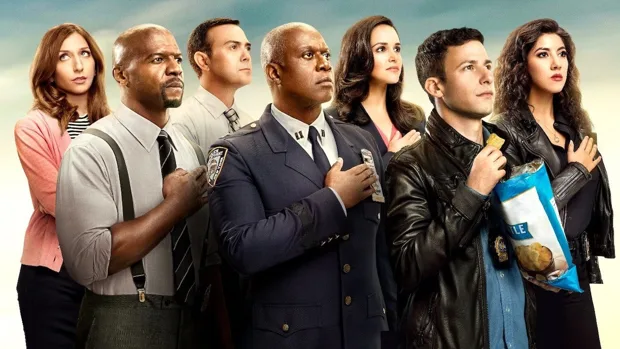 The American police procedural comedy television series aired on Fox and then on NBC from 2013 to 2021. For a total of eight seasons, we followed Jake Peralta, played by Andy Samberg. The NYPD police detective often comes into conflict with his commanding officer and that is what makes the show fun.
The first season won the Golden Globe Award for Best Television series. Samberg won the Golden Globe for Best Actor.
Superstore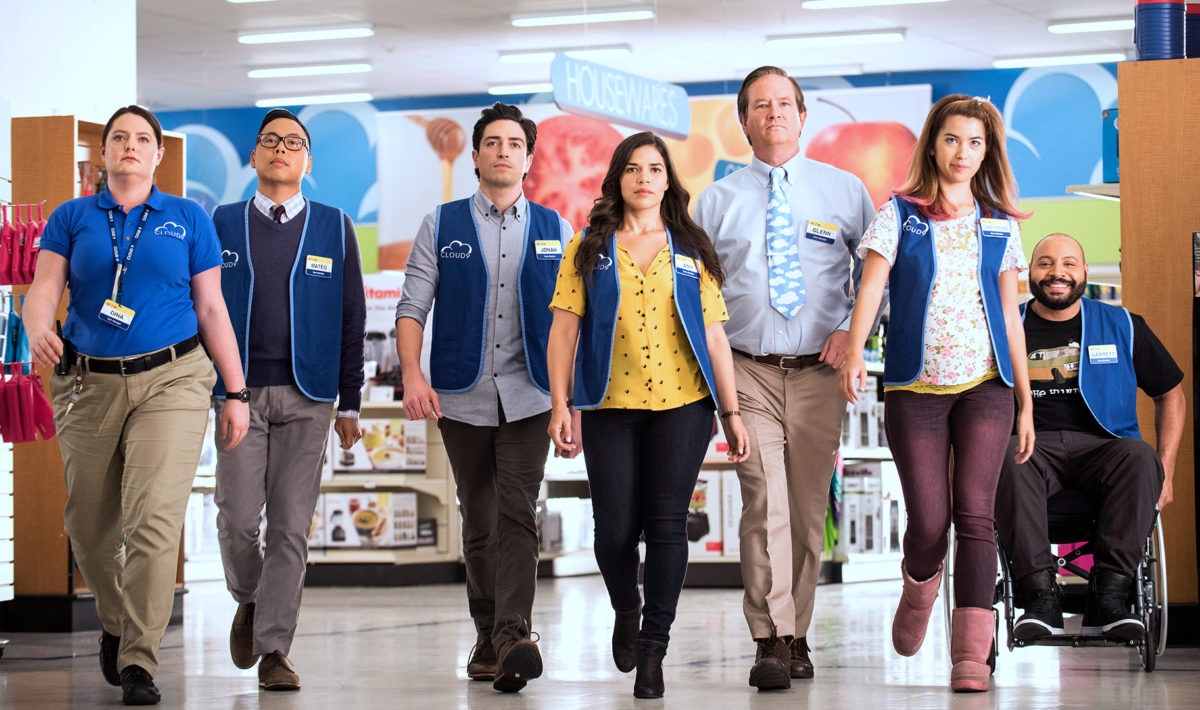 The American sitcom television series ran on NBC from 2015 to 2021. The show follows a group of employees working at Cloud 9 store number 1217. It is a fictional big-box store.
The series debuted as a preview on November 30, 2015, following an episode of The Voice with 7 million viewers. That makes it the second-highest new comedy behind Life in Pieces.
Modern Family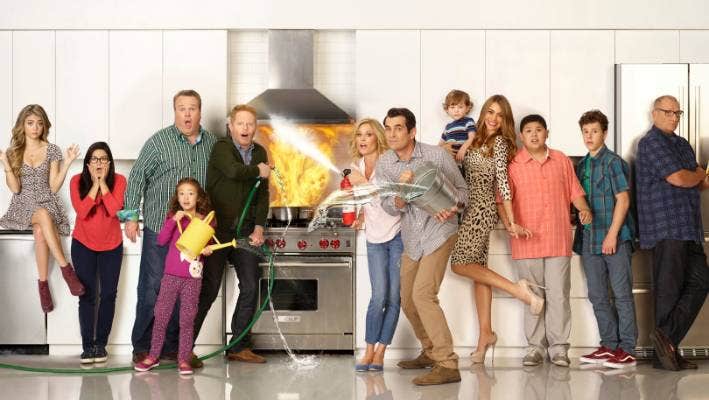 When you talk about a show with people in their 30s, you have to mention Modern Family. It is a family sitcom showing the lives of young children and older parents and grandparents.
The TV show employs an ensemble cast and it is presented in mockumentary style. Characters frequently talk directly to the camera in confessional interview segments. This makes Modern Family different than most television series.
The series ran for 10 seasons, making it one of the longest-running television shows. During its run, the show won numerous Emmy Award trophies. In the first five years, it won the Emmy Award for Outstanding Comedy Series. In total, the show got 75 Emmy Award nominations and 22 wins.
2 Broke Girls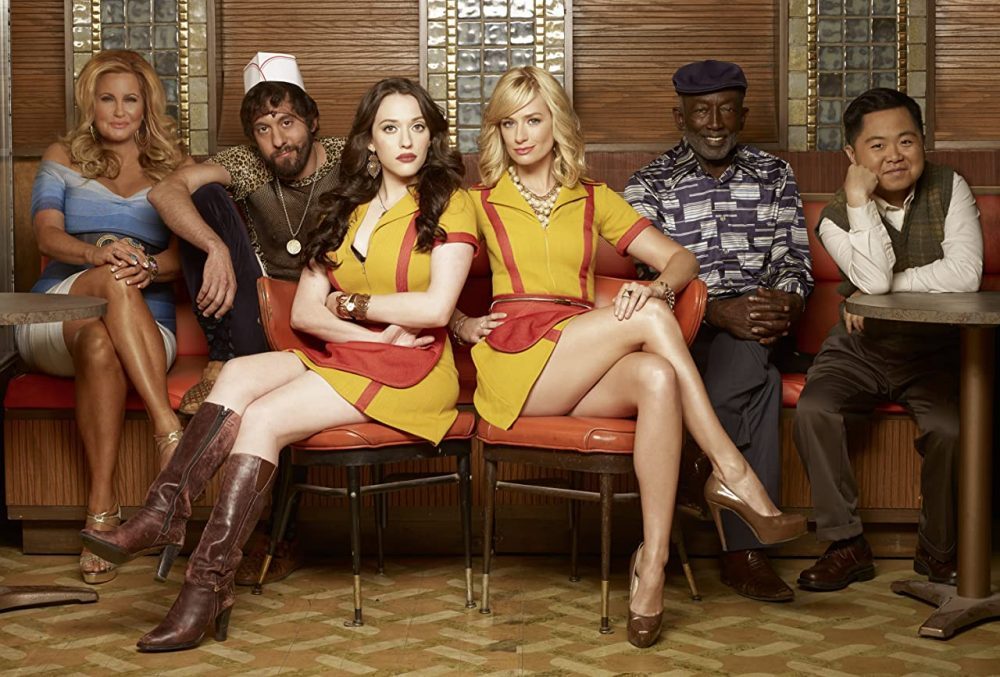 Produced by Warner Bros. Television, the show was set in Brooklyn, New York City. The show follows the lives of friends Max Black played by Kat Dennings and Caroline Channing played by Beth Behrs. Caroline was raised as the daughter of a billionaire, while Max grew up in poverty.
The show shows the different perspectives on life perfectly. Together, the two friends work in a local diner while they try to raise money for their cupcake business.
The show received mixed critics. Some people praise the on-screen chemistry between the two lead characters. But others criticize the show's reliance on sexualized and racial humor and stereotypes.
The Mindy Project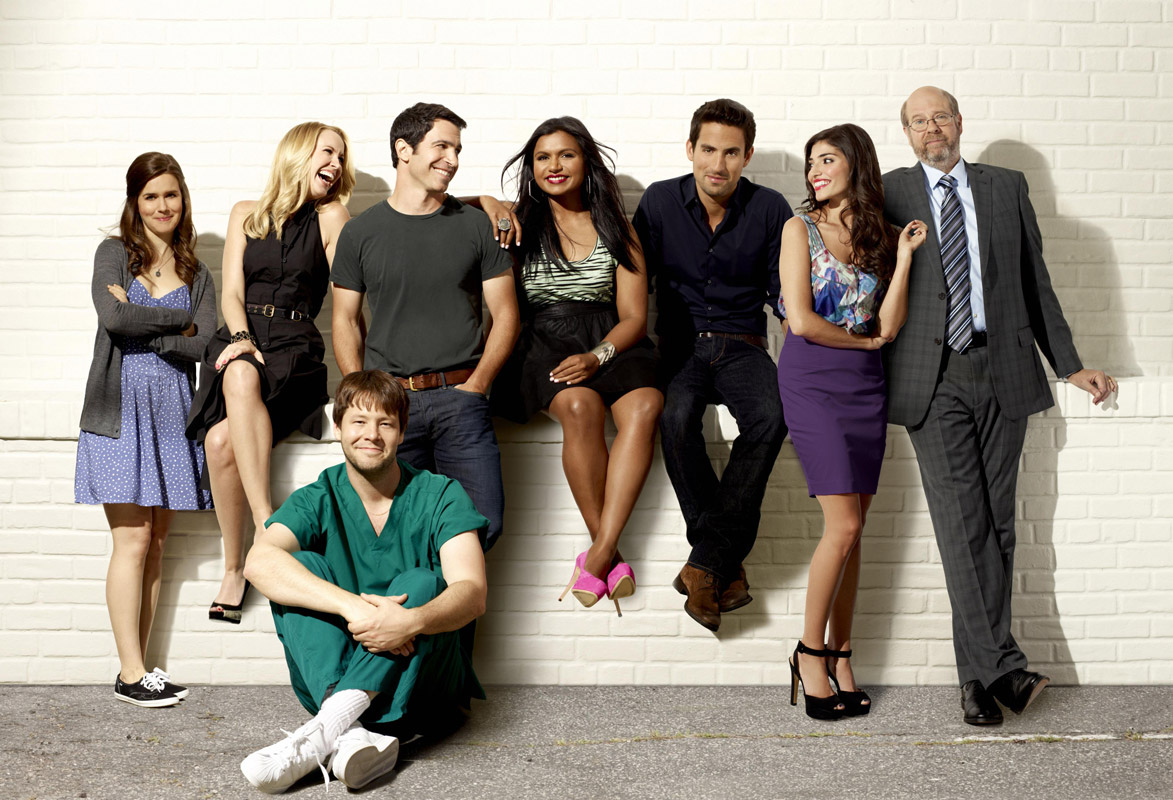 This is another solid sitcom that features a quirky female lead character. It follows Mindy Lahiri, played by Mindy Kaling. She is a successful doctor. But other than medicine and her job, she is not good at anything else.
Mindy begins a journey and a project to become a better version of herself. Her college best friend helps her along the way.
Young and Hungry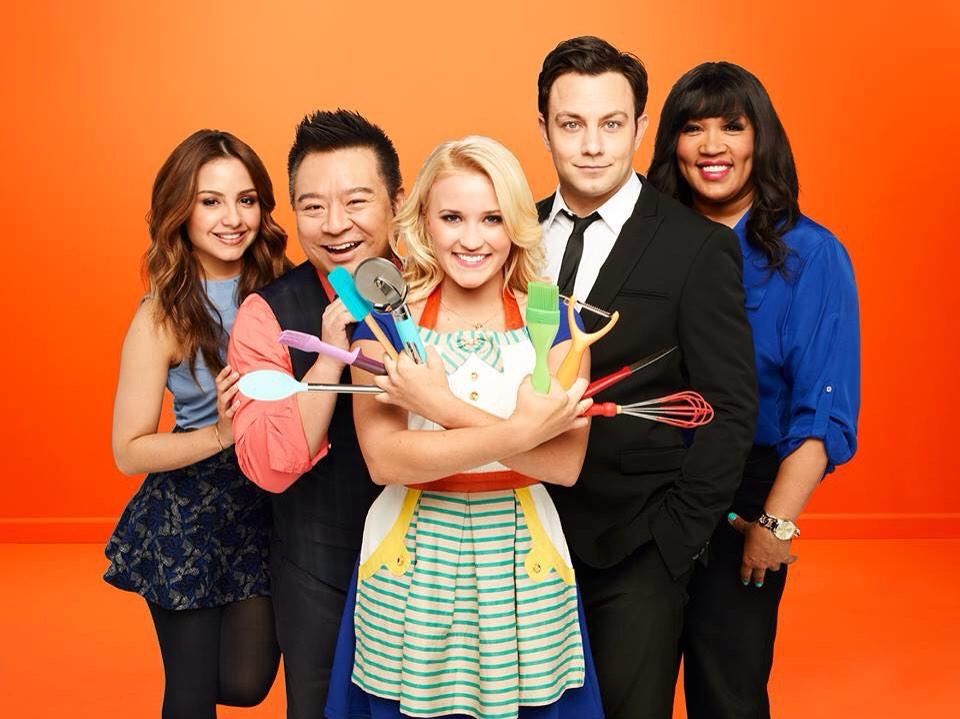 Young and Hungry is a traditional sitcom featuring Hannah Montana and Disney star Emily Osment. She went on the same career journey as Miley Cyrus.
Osment plays the female character Gabi, a Florida transplant who lives in San Francisco and is the personal chef to tech guru Josh Kaminski. Her life gets complicated when she has a one-night stand with Josh. Their on-and-off relationship becomes the plot point throughout the life of the show.
Friends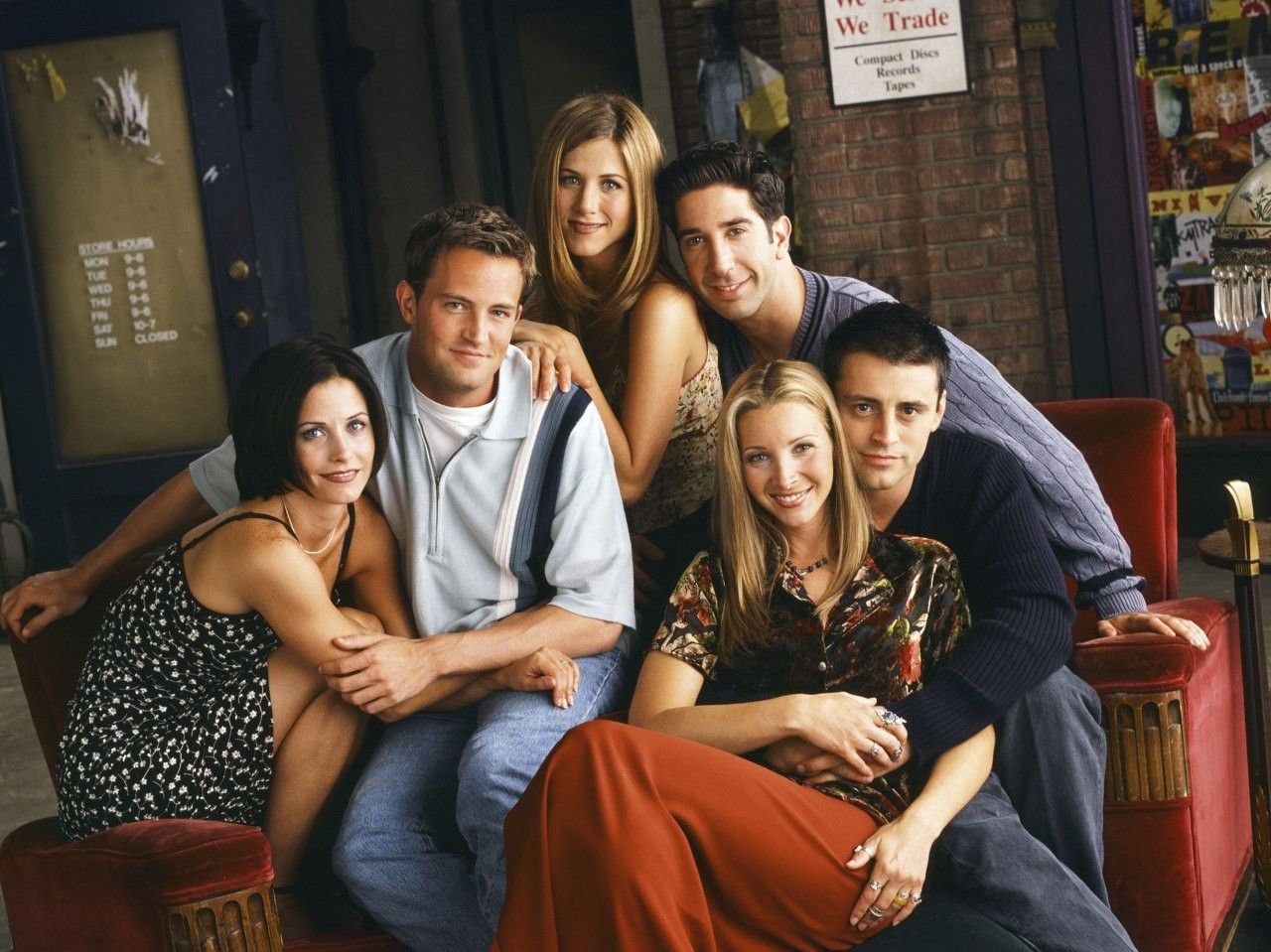 If you want a drama and comedy sitcom, you have to go back to the original. Friends was the show that started everything else. Thanks to the popularity of Friends, people in the television business decided to produce more shows like New Girl.
Friends premiered back in 1994. The simple sitcom is about a 20-something gang navigating through their life in New York City. Friends influenced so many legendary sitcom shows. It aired for 10 seasons, and people still watch the reruns.
Younger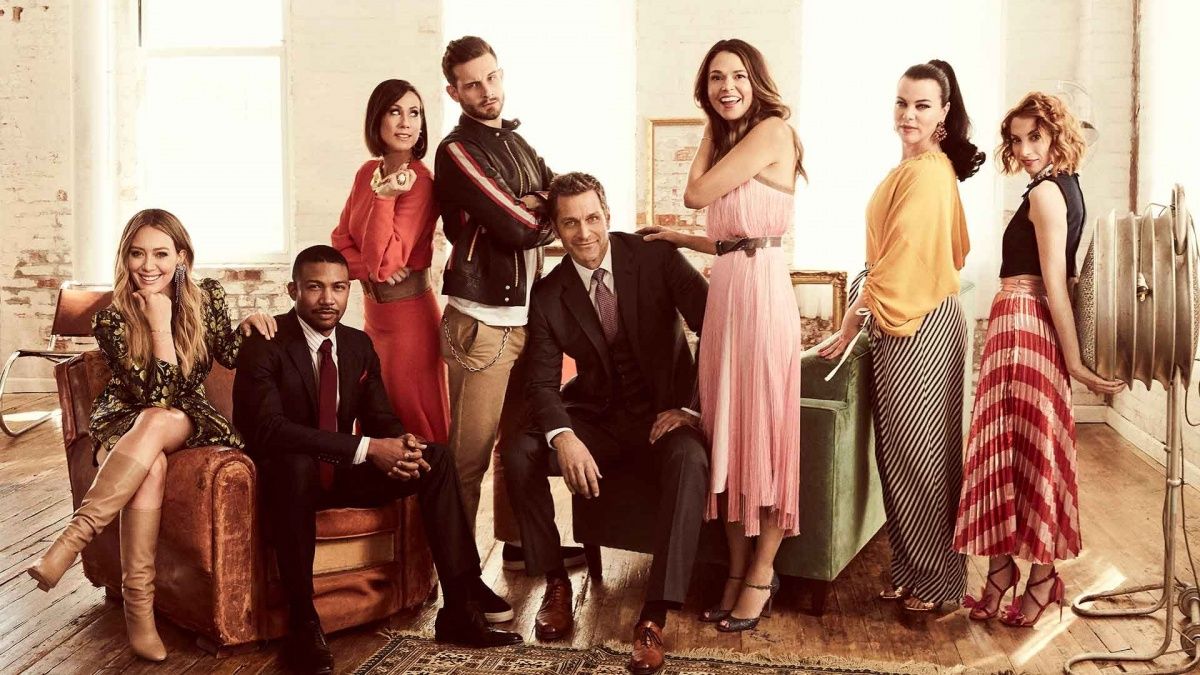 If you want a show about a strong and interesting female lead character, watch Younger. The American television series is based on a 2005 novel of the same title. It is a single-camera series that aired for seven seasons.
Sutton Foster plays the main character, Liza Miller. She is a 40-year-old divorcee who has to manage her career. To do that, she fakes her identity as a younger woman. Her romantic and professional life is often measured against the up-and-coming supporting characters.
The Big Bang Theory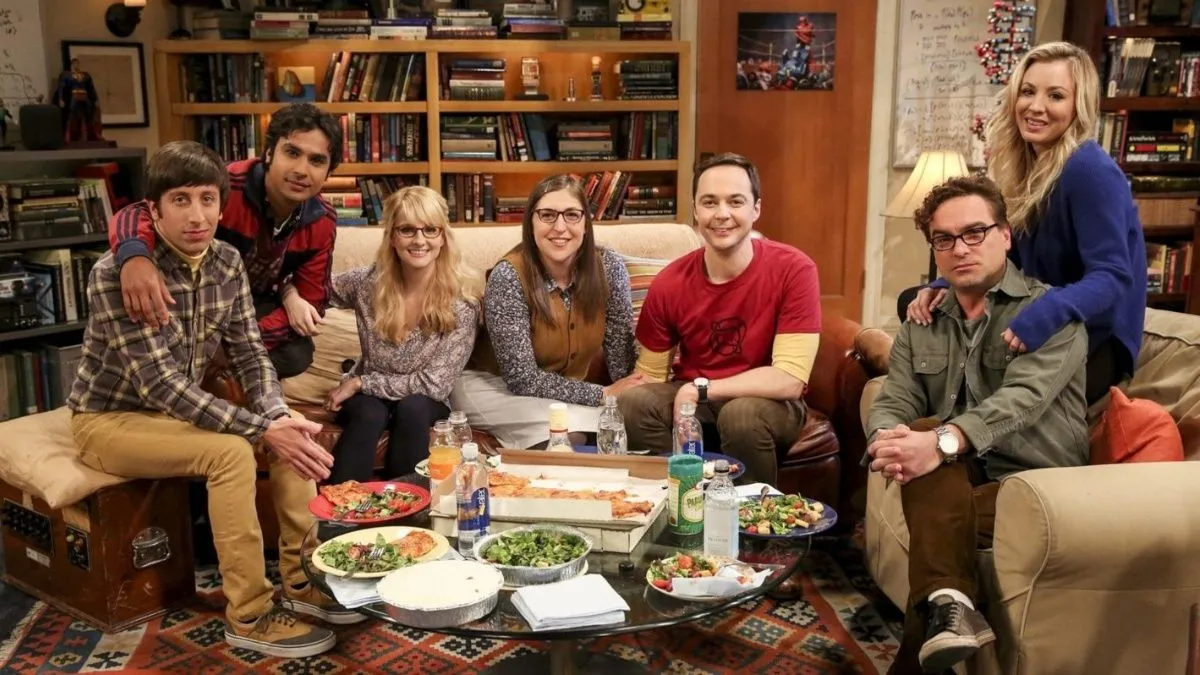 A woman living with a gang of male friends. Sounds familiar? Penny is the girl who was the lone female lead character for a few seasons of The Big Bang Theory.
Created by Chuck Lorre and Bill Prady, Big Bang originally followed five characters living in Pasadena, California.
Filmed in front of a live audience and produced by Warner Bros. Television, the show has won numerous awards. In total, the show won seven Emmy Award trophies and earned 46 nominations. Jim Parsons won the Golden Globe Award for Best Actor in 2011.
The Good Place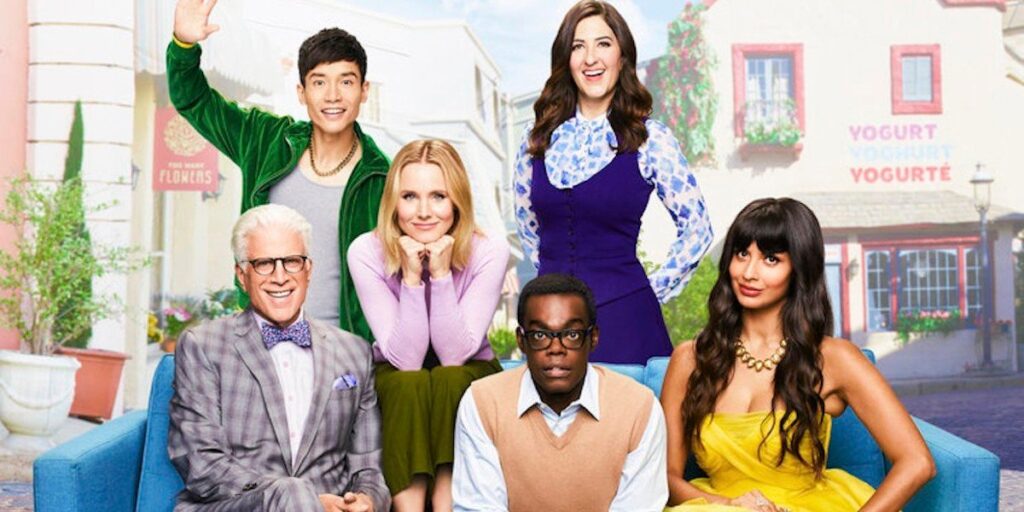 The American fantasy comedy series premiered on NBC on September 19, 2016. It ran for four seasons. The plot evolves through the course of the series. Yet, the initial premise follows a woman welcomed after her death to The Good Place.
It is a highly selective heaven-like utopia designed and run by afterlife architect Michael. She gets there as a reward for her righteous life.
The show received critical acclaim for its originality, acting, setting, and writing.
It is Always Sunny in Philadelphia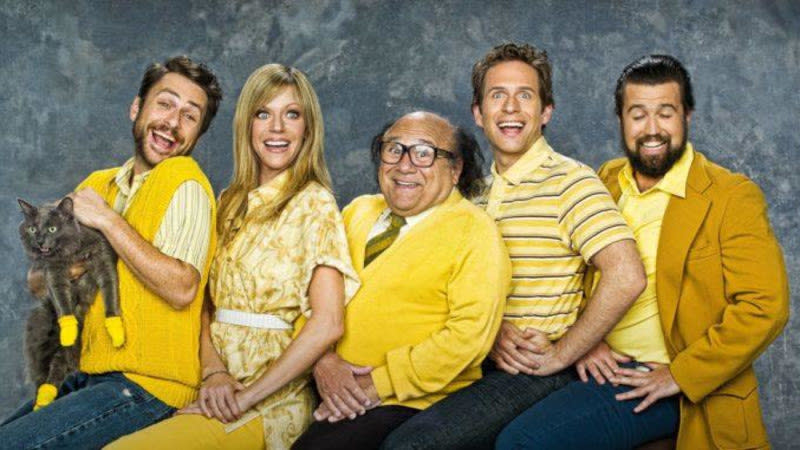 When you have Danny DeVito as one of the lead characters, you know you have a good show. The series has run for 15 seasons, giving it more seasons than any other live-action comedy series. In December 2020, the show was renewed for a total of four additional seasons, making it to a total of 18 seasons.
The record-breaking fifteenth season premiered in December 2021.
Community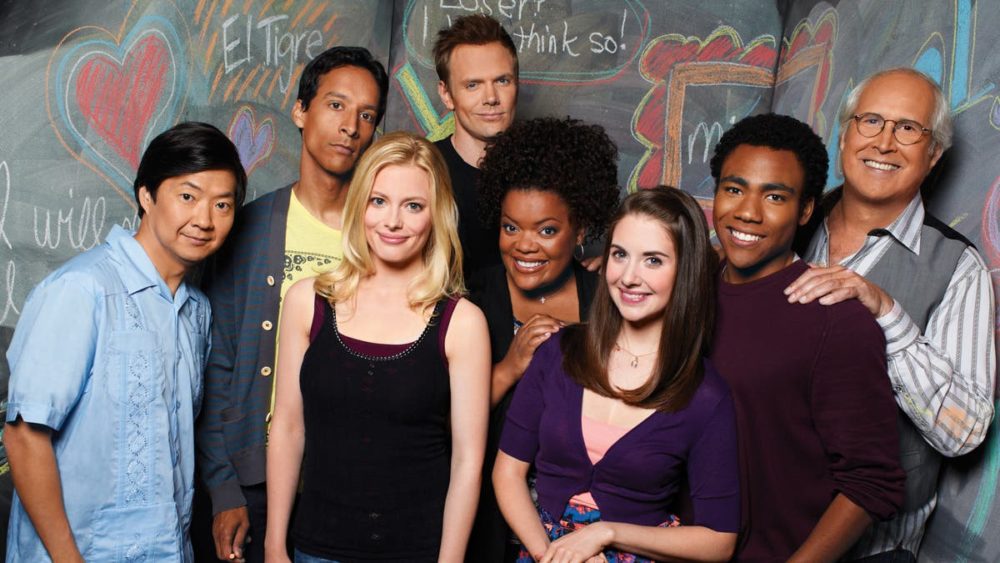 Characters in Community do not live together like the New Girl characters. But they spend every waking hour together on campus.
It follows a study group with a hilarious ensemble of folks. The cast includes Alison Brie, Chevy Chase, Donald Glover, and many more.
How I Met Your Mother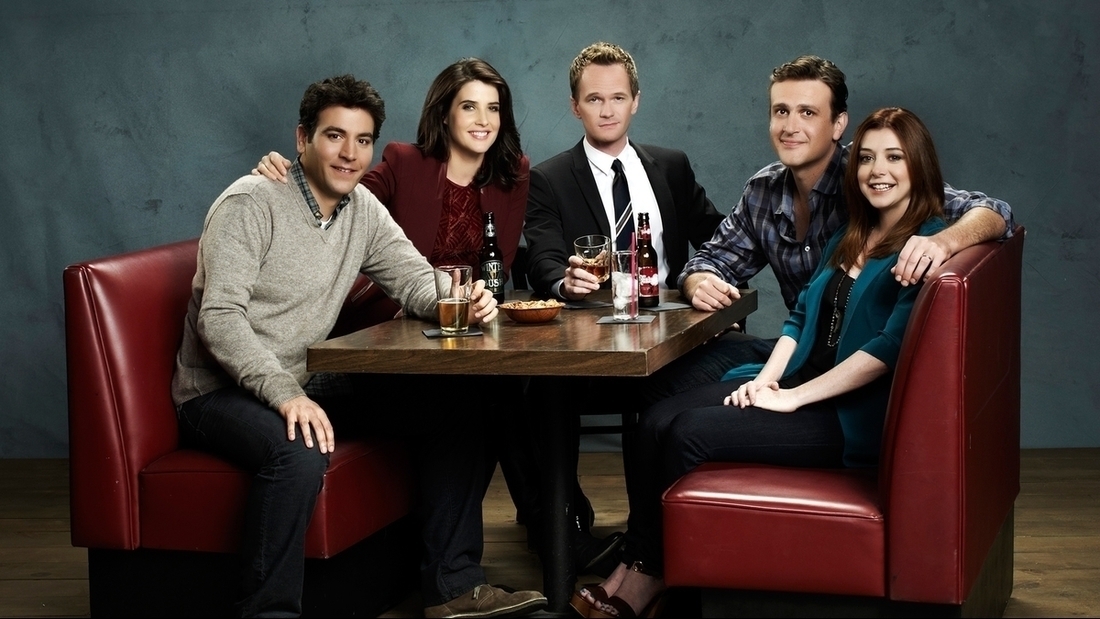 Many people consider HIMYM the best sitcom after Friends. It is almost a copy-paste show like Friends. It doesn't get much closer than that.
But if you want to watch something similar to New Girl in a way of people dealing with drama in life in their 30s, watch How I Met Your Mother. There are just too many good characters. And each character received such a good development through the years. If only the producers didn't mess up everything in the final season.