White Collar is a great police procedural drama television series. Starring Tim DeKay as FBI special agent Peter Burke and Matt Bomer as Neal Caffrey, a highly intelligent con artist working as a criminal informant, the show received great success. It aired for six complete seasons. But are there any more similar TV shows like White Collar with informants working for the police?
Of course, there are. What made White Collar so fun was the portrayal of star Matt Bomer as Neal Caffrey. It is a shame he didn't receive any award for the role.
What makes the show great is the chemistry between the White Collar criminal mind Neal Caffrey and other characters. He even has great chemistry with Elizabeth Burke, the wife of FBI special agent Peter Burke. With that in mind, let's take a look at some of the best shows like White Collar.
Burn Notice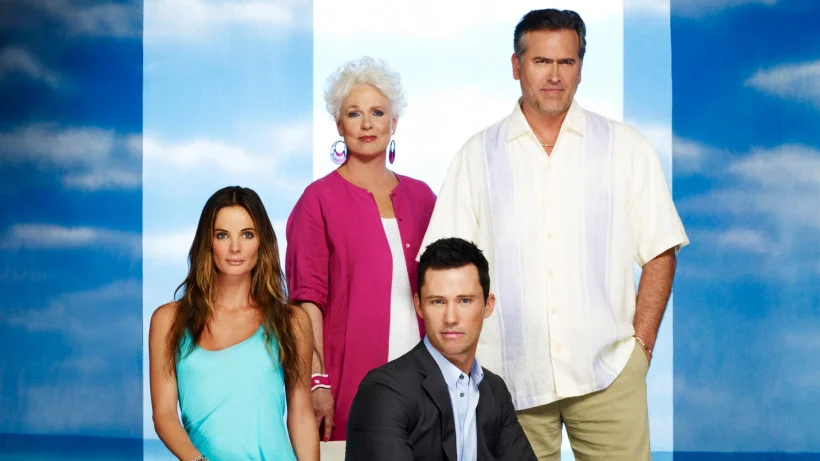 This American television series was created by Matt Nix. It aired for seven seasons on USA Network. The title refers to the burn notices issued by intelligence agencies to discredit or announce the dismissal of agents or sources who are considered to have become unreliable.
So, what happens when spies are burned? Well, their connection to an espionage organization is terminated, leaving the spies without access to cash or influence.
The show follows one such spice, who has been burned in the middle of an operation in southern Nigeria. It juggles between narratives on the overall series dealing with the main character, and individual episodes focusing on the cases he works for clients.
Graceland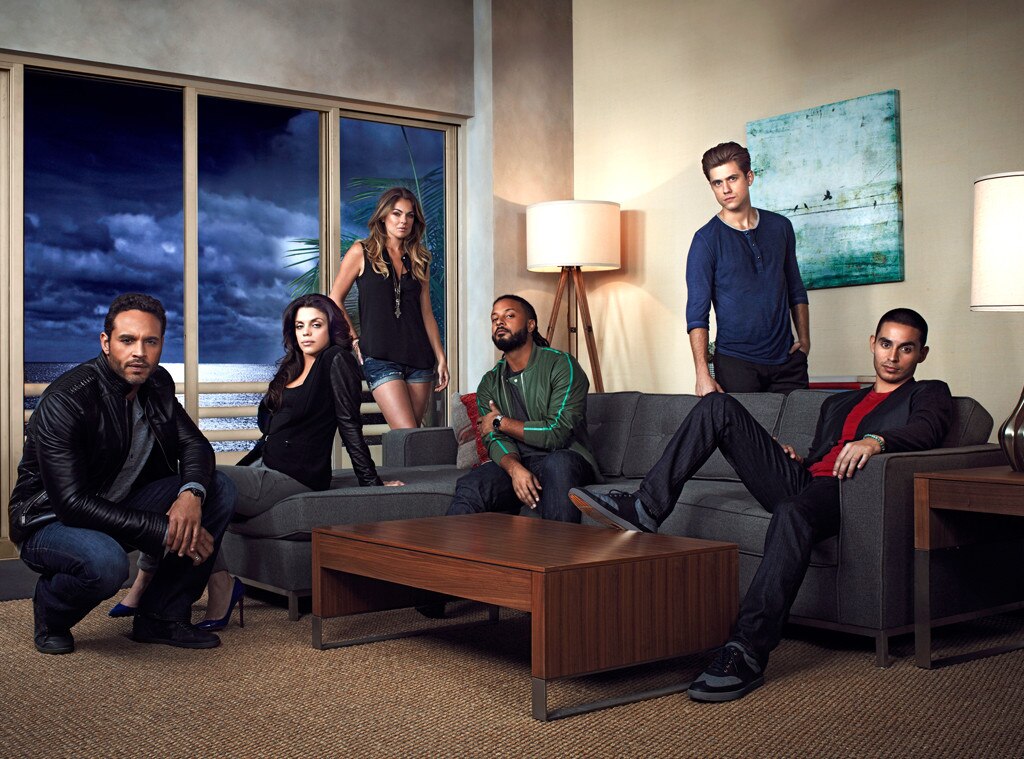 This American drama TV show ran for three seasons. It follows a group of undercover agents from various the United States law enforcement agencies, including the DEA, FBI, and ICE. They live together in a confiscated Southern California beach house.
The show reached a 71% approval rating for the first season. The cop show has intriguing plot twists that make for a light experience.
Suits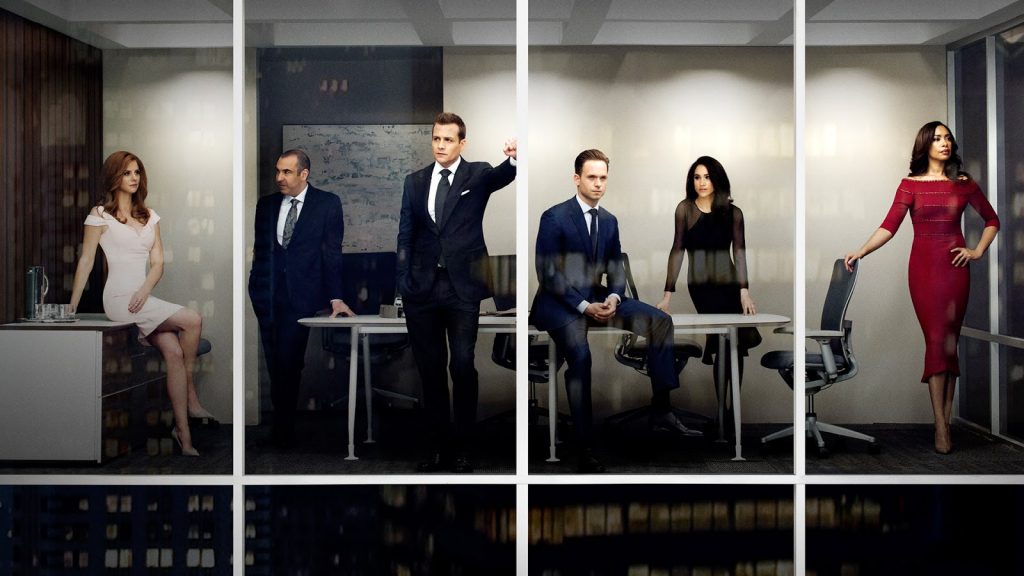 Here is an American legal drama that premiered on USA Network in 2011. It was produced by Universal Cable Productions and ran until September 2019.
It tells the story of a fictional New York City law firm following talented college dropout Mike Ross who starts working as a law associate. The show focuses on the relationship between Mike and his boss Harvey Specter. And one big secret is Mike never attended Harvard Law School.
Fun fact: Meghan Markle, wife of Prince Harry appears in this season as a featured character.
The show has received individual and group praise. The show has received two People's Choice Award nominations.
The Mentalist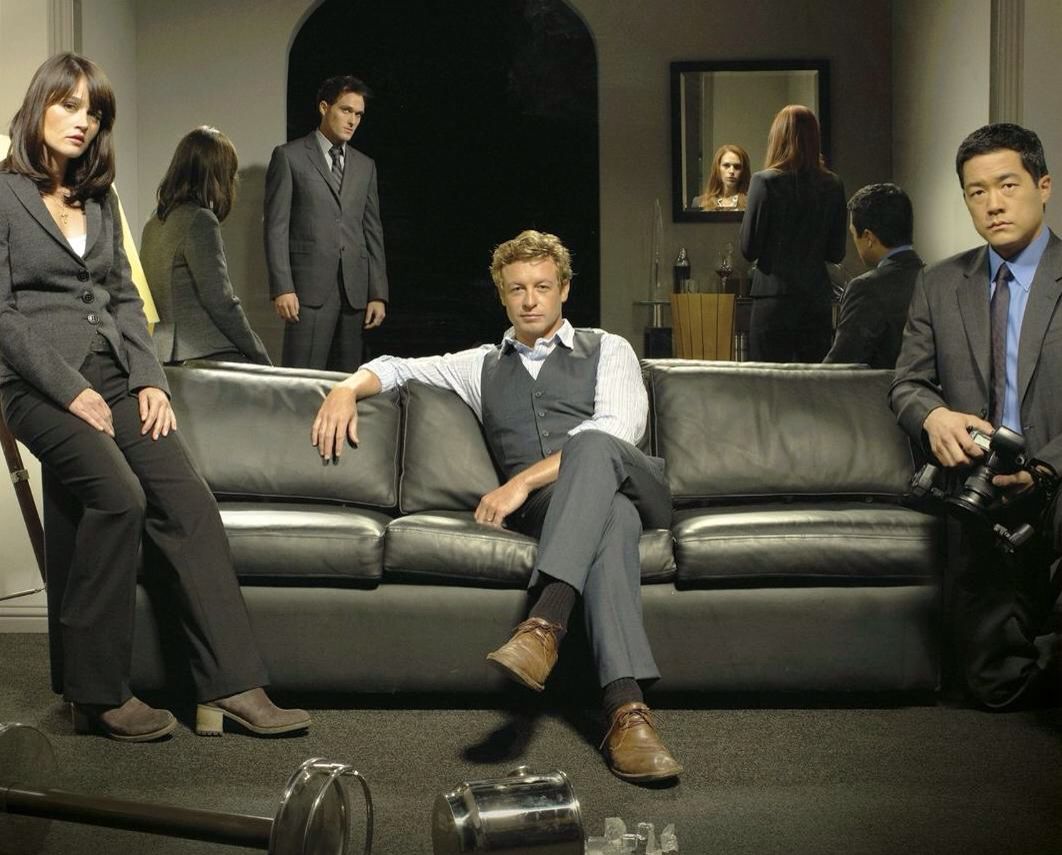 If you love White Collar, you will enjoy The Mentalist as well. The American drama television series ran from September 2008 until February 2015. Throughout seven seasons, the show followed former psychic Patrick Jane, played by Simon Baker. He is a consultant to the California Bureau of Investigation and has a great relationship with his boss, senior agent Teresa Lisbon, played by Robin Tunney.
Patrick wants to track down the serial killer known as Red John, who was responsible for the brutal murders of his wife and daughter.
Before the murders, Jane had a lucrative career as a con man, posing as a psychic medium and enjoying celebrity status.
But now he uses his skills to help the CBI solve various crimes.
Castle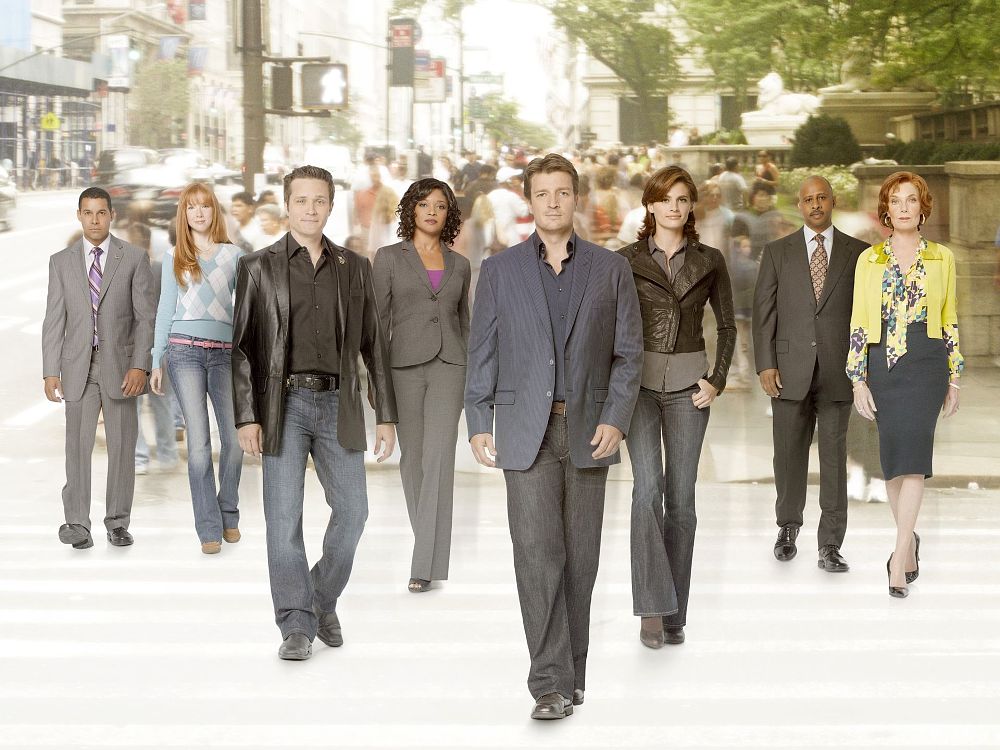 Richard Castle might not be a con man, but he is also working with the police as a consultant. The show offers light comedy and some drama. The mystery television series ran for eight seasons. Nathan Fillion plays Richard Castle, a best-selling mystery novelist who has to find new inspiration. And he finds it in the beautiful detective, Kate Beckett, played by Stana Katic.
Together, Castle and Beckett solve unusual crimes in New York City. Initially, Kate hates working with Richard, but eventually, they develop chemistry and love between them. The plot focuses strongly on the romance between the two lead characters.
Blindspot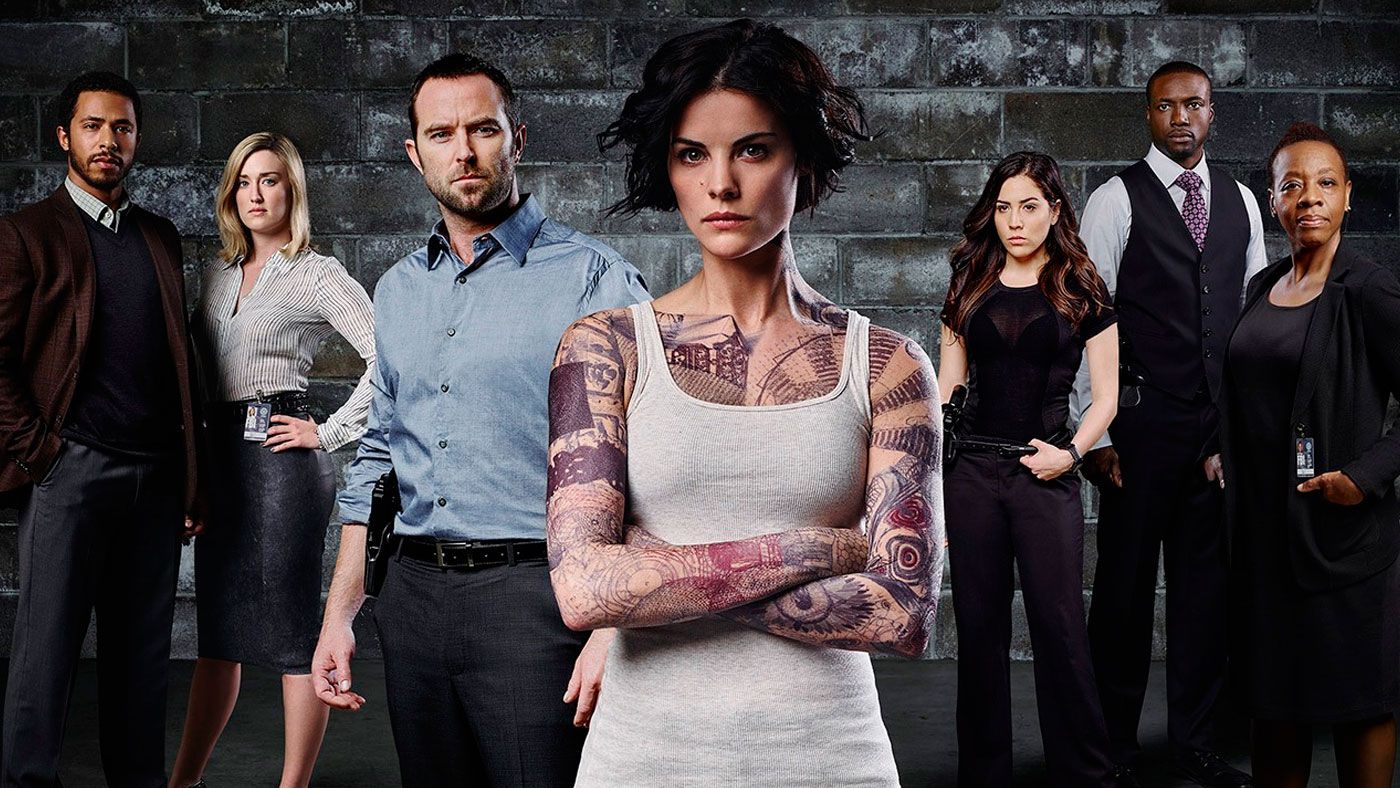 The American crime drama television series stars Sullivan Stapleton and Jamie Alexander in the main roles. It is a Warner Bros. Television-produced series that ran for five seasons.
The plot focuses on a mysterious tattooed woman who is found naked inside a travel bag in Times Square in New York City by the FBI. She has no recollection of her past or identity. And through the series, the Federal Bureau of Investigation finds out that her tattoos contain clues to crimes they must solve.
Criminal Minds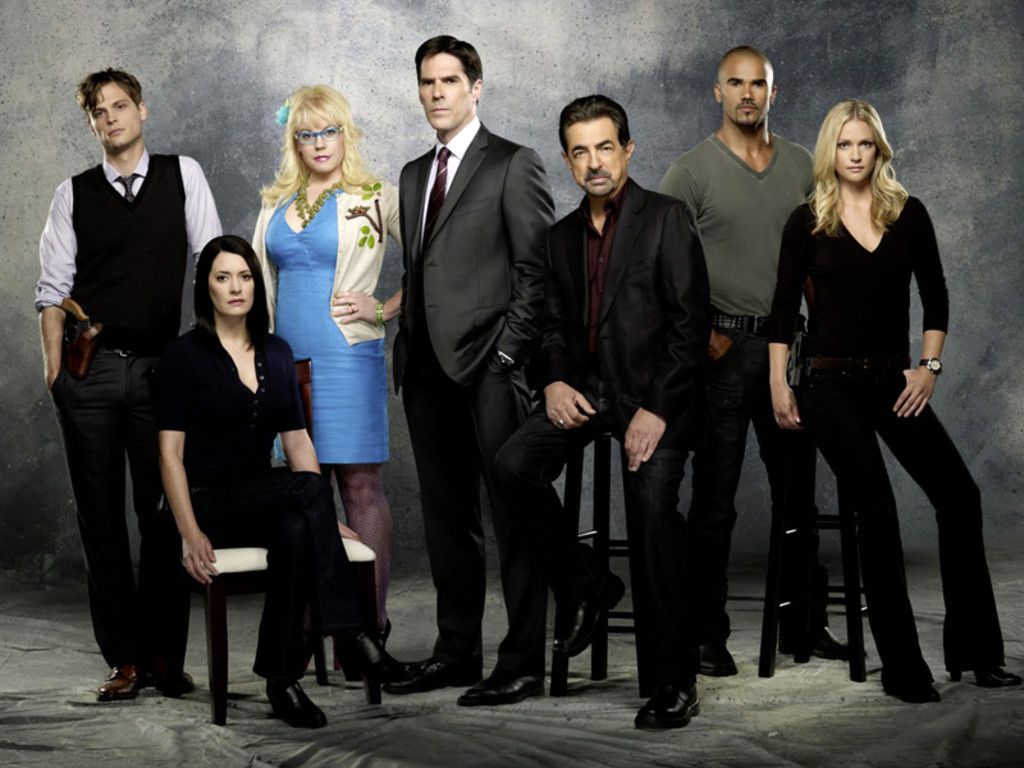 This is the OG police crime drama on American television. It premiered on CBS in September 2005 and concluded in February 2020. The show follows a group of criminal profilers who work for the FBI as members of its Behavioral Analysis Unit.
They use behavioral analysis and profiling to investigate crimes and find unknown subjects. The show tells their story and how they solve various cases.
During its 15-year-long-run, Criminal Minds became a rating hit for CBS. There are several spinoffs to the original show, including a South Korean adaptation and a video game.
Covert Affairs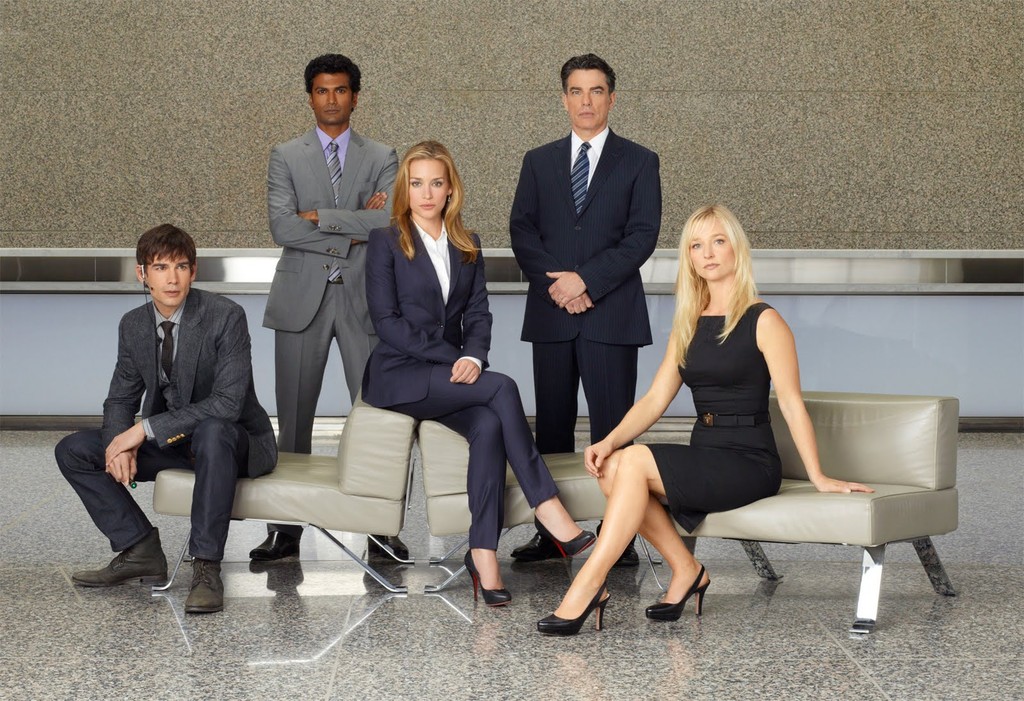 Let's talk about the American action drama starring Piper Perabo and Christopher Gorham. It premiered in July 2010 and lasted for five seasons.
The show follows a young CIA trainee, Annie Walker. She is sent to work in the Domestic Protection Division as a field agent. Her guide, August Anderson is a blind tech operative.
Through the show, she has a couple of cover stories. Her initial cover story is that she works in Acquisitions at the Smithsonian Museum.
Person of Interest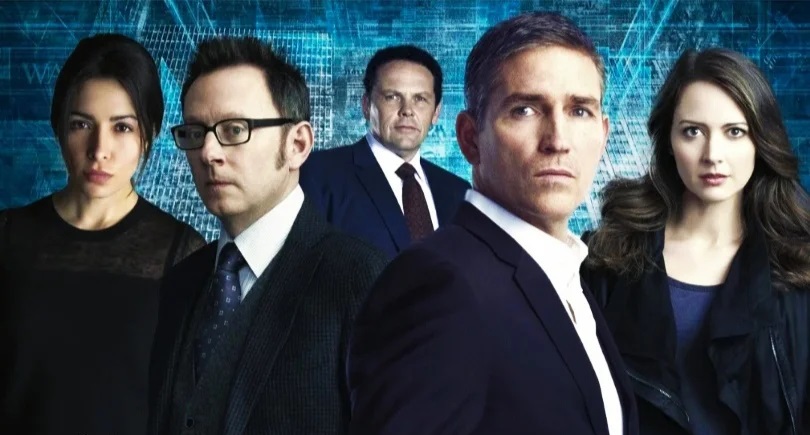 This is a show similar to White Collar. The American science fiction crime drama lasted for five seasons. It follows a mysterious reclusive billionaire computer programmer Harold Finch. He has developed a program for the federal government, known as The Machine.
His program is capable of collating all sources of information to predict terrorist acts and identify people planning them.
The series raises an array of moral issues from the very first episode. The main plot point is whether privacy can be above the greater good.
Lie to Me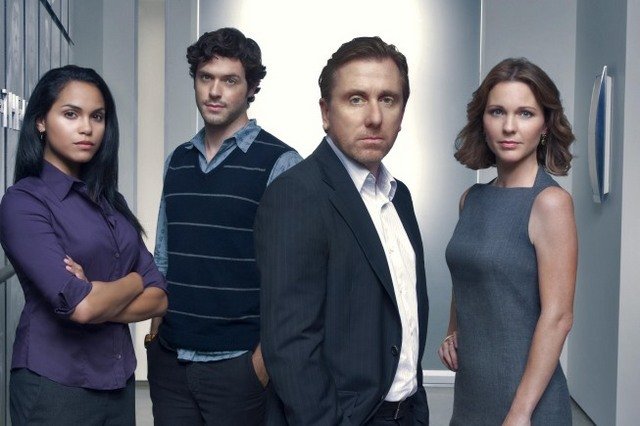 The American crime drama television series features another quirky male character working closely with the police. It ran on the Fox Network from January 2009 to January 2011.
During the show, Dr. Cal Lightman and his colleagues accept assignments from third parties and assist in investigations. They reach the truth through applied psychology and interpreting microexpressions.
The show was inspired by the work of Paul Ekman, a specialist in facial expressions and body language.
Bones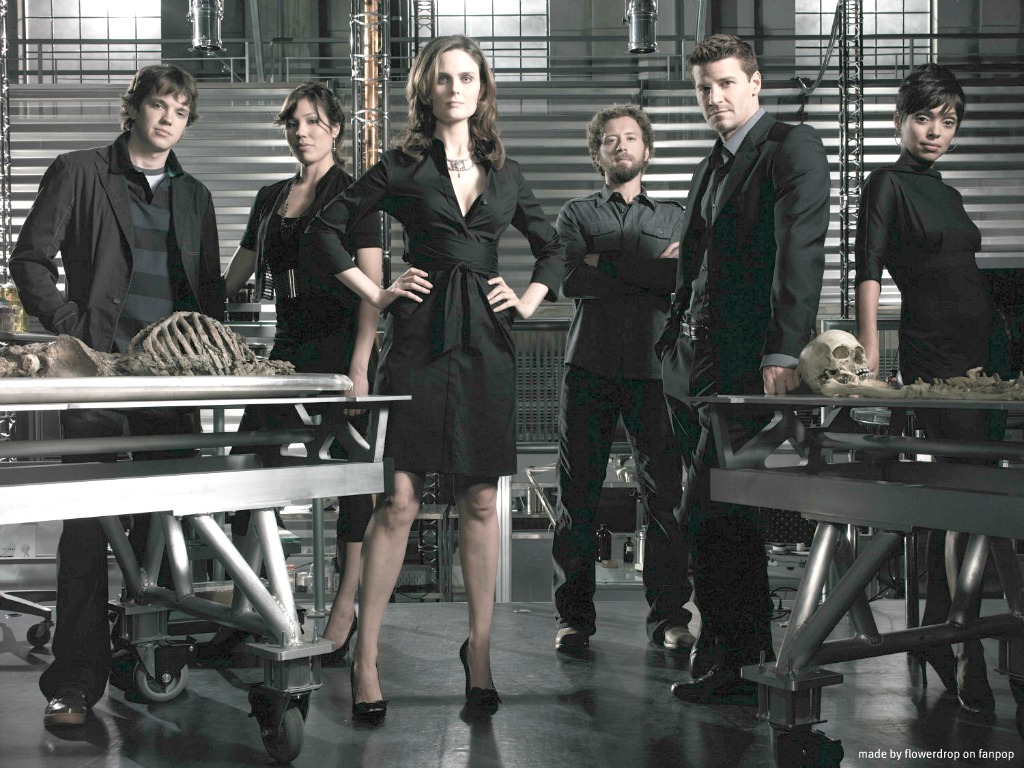 There are many shows similar to White Collar that have an unusual character working closely with the police. In this crime comedy-drama, that is forensic anthropology and forensic archeology specialist Temperance Bones Brennan. Dr. Brennan works closely with FBI Special Agent Seeley Booth.
It is loosely based on the life and novels of Kathy Reichs, a forensic anthropologist. She produced the show, and the title character is named after her crime novel series.
The Blacklist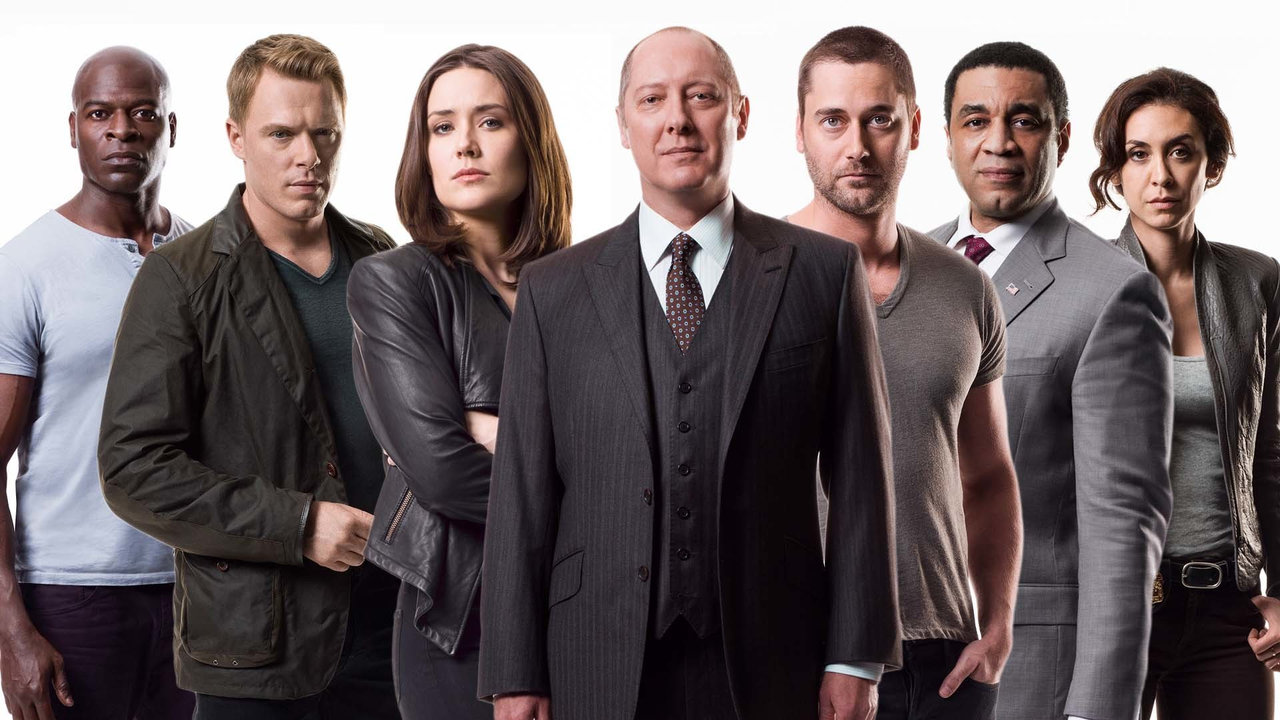 This might be the best show like White Collar. The Blacklist also features a criminal working closely with the FBI. But Raymond Reddington, played by James Spader, is a much bigger criminal than Neal Caffrey.
The show follows Red, a former US Navy officer turned high-profile criminal who voluntarily surrenders to the FBI after eluding capture for decades. He tells the Bureau he has a list of the most dangerous criminals in the world and he is willing to help them catch them.
Psych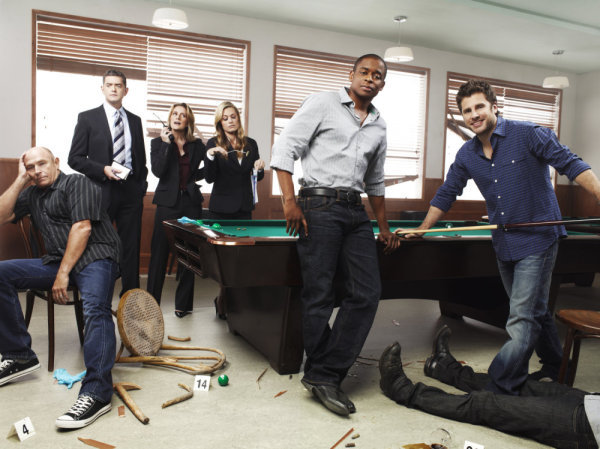 You can rarely find a comedy criminal investigation show. In that way, Psych is a refreshing change. The show ran from 2006 to 2014 with James Roday and Dule Hill portraying the main characters.
James plays Shawn, who pretends to be a psyching to help the Santa Barbara Police Department and proves quite useful. He is not psychic, but just very observant.
The show combines great character dynamics, snappy comedy, and intriguing storylines to achieve its success.
Sherlock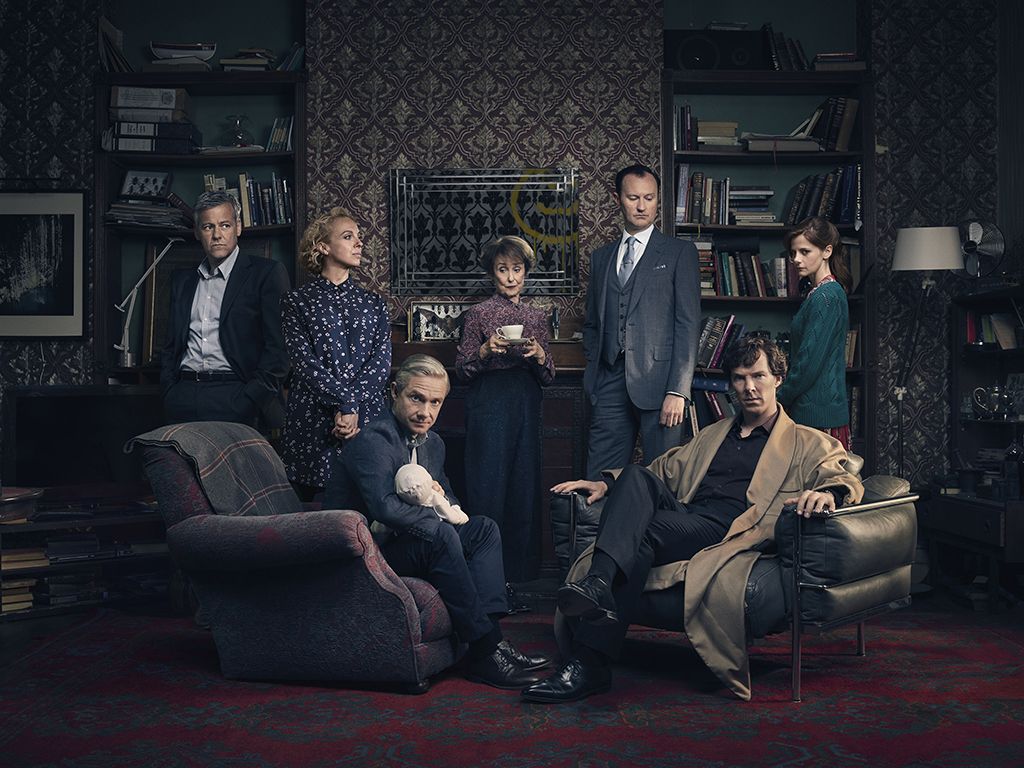 There are many shows about Sherlock Holmes. But this popular TV adaptation has Benedict Cumberbatch playing the main character.
It has spawned a huge fanbase over the years. And there is a good reason for that. Each episode is packed with action. Sherlock and his associate solve challenging crimes in modern-day London. That makes the show packed with British humor and interesting flashes of insight into the life of Sherlock Holmes.
Elementary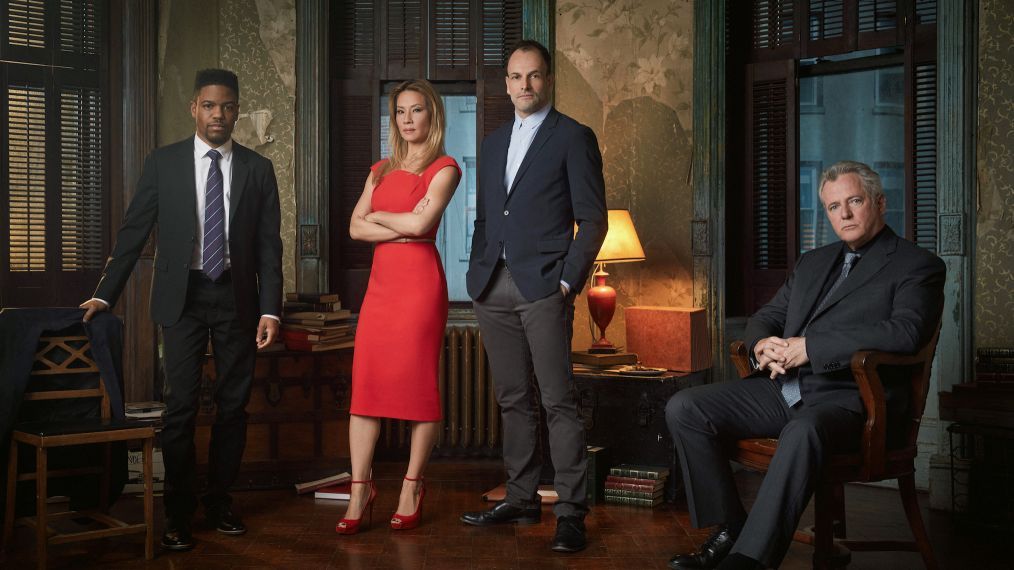 The American procedural drama television series presents a contemporary update of Sherlock Holmes. The show was created by Robert Doherty and stars Jonny Lee Miller as Sherlock Holmes. Lucy Liu stars alongside him as Dr. Joan Watson.
The show follows Holmes, who in this case, is a recovering drug addict and former consultant to Scotland Yard. He assists the New York City Police Department in solving crimes.
Chuck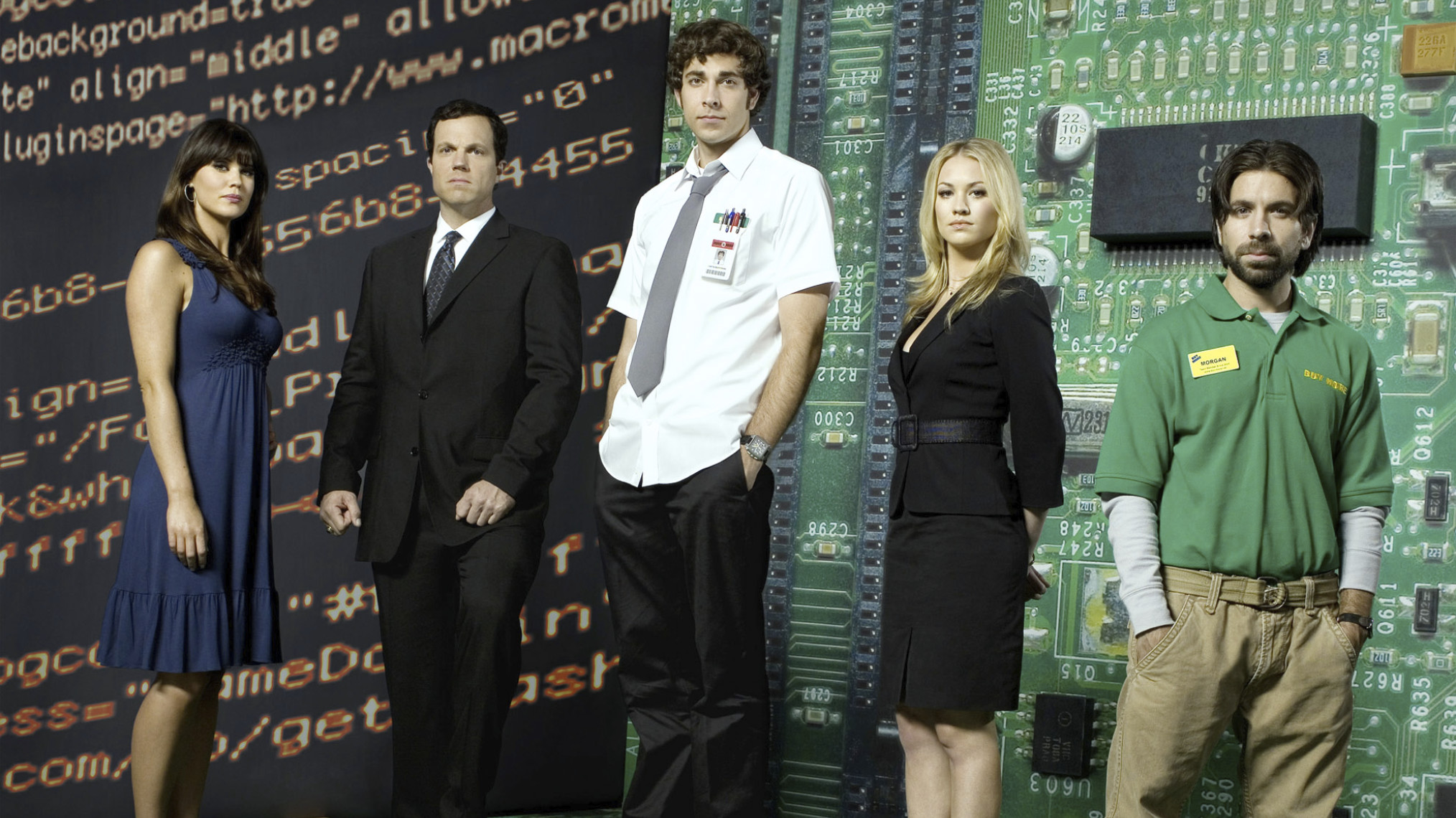 Let's finish off the list of shows like White Collar with the action-comedy spy drama. The show is about an average computer whiz-next-door by the name of Chuck Bartowski. Zachary Levi portrays Chuck perfectly. He receives an encoded e-mail from an old college friend now working for the CIA.
The email contains the only remaining copy of a software program containing the US's greatest spy secrets. They are now in Chuck's brain, and the CIA assigned him handlers and use him for top-secret missions.