The Proposal is one of the best movies in the past several years. If you want other movies like The Proposal full of heart and humor, we have you covered. These romantic movies on our list should be on everyone's list as well. Fun fact: The Proposal is available on Amazon Prime Video, Google Play, iTunes, and YouTube. Yet, the iconic movie is not on the streaming platform Netflix.
The 2009 American romantic comedy film directed by Anne Fletcher stars Sandra Bullock and Ryan Reynolds in the main roles. Yes, before he was Deadpool, Ryan Reynolds was a star in romantic comedies. Walt Disney Pictures distributed the movie.
The love story follows the Canadian executive, played by Sandra Bullock, who finds out that she faces deportation from the United States because of her expiring visa. She is determined to retain her position as editor-in-chief, so she proposes to her assistant, played by Ryan Reynolds, to act as her fiancé.
As you can assume, things do not go as planned. The romantic comedy film is full of humor, jokes, and interesting scenes. In the past several years, we have seen many romantic movies like The Proposal.
The Ugly Truth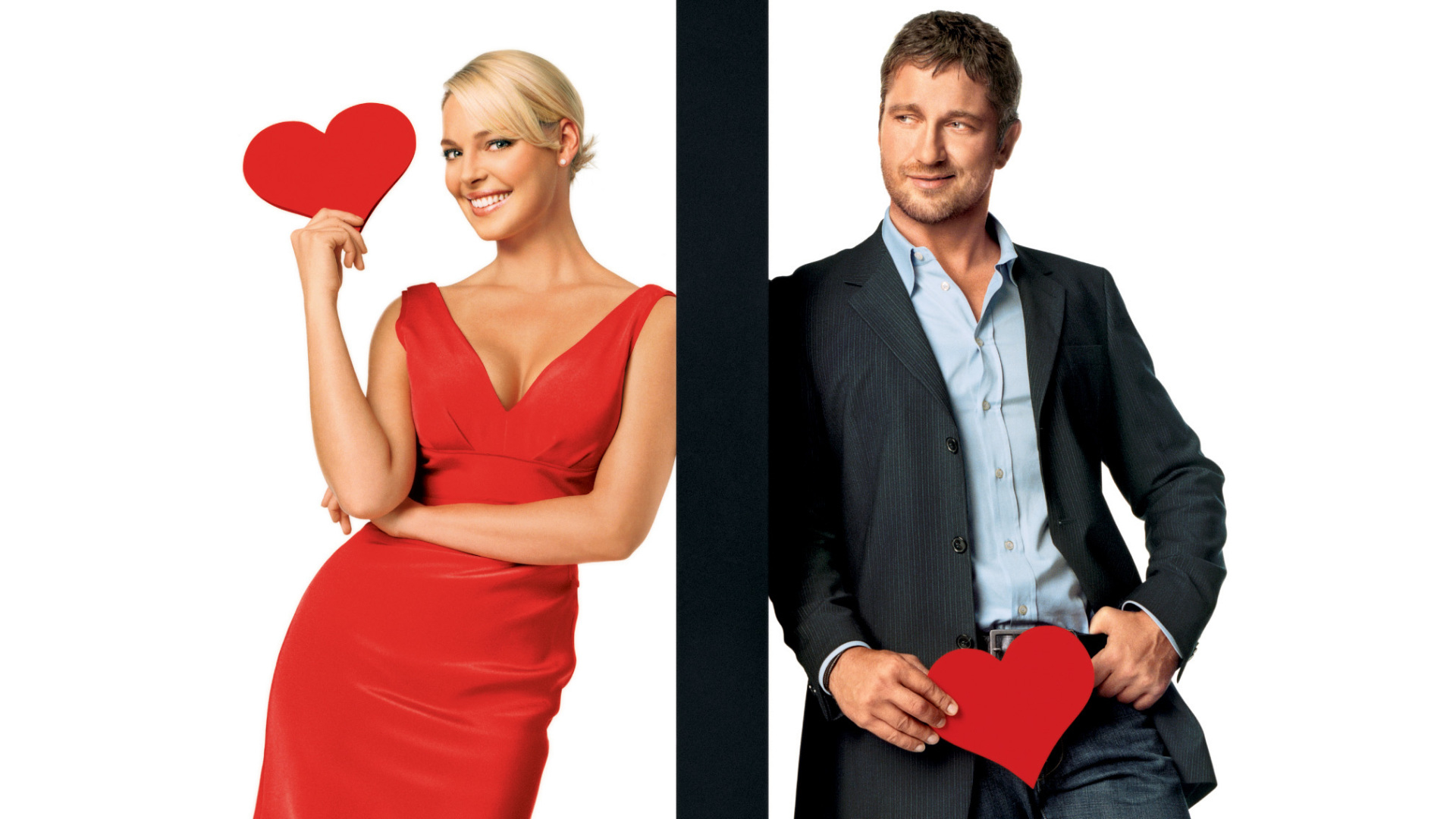 Robert Luketic directed the 2009 American romantic comedy movie. See, it came out in the same year as The Proposal. This romantic movie stars Katherine Heigl and Gerard Butler in the main roles.
The movie revolves around Katherine, who is a morning TV show producer in Sacramento, California. Her character, Abby Richter, firmly believes in true love and is a supporter of self-help books. She sees a segment of a local television show, called The Ugly Truth, where Mike Chadway is the main character. Played by Butler, the character is full of cynicism about relationships.
Mike and Abby form a dynamic duo and their relationship develops through the movie. It goes from a rocky relationship to a romantic relationship.
Green Card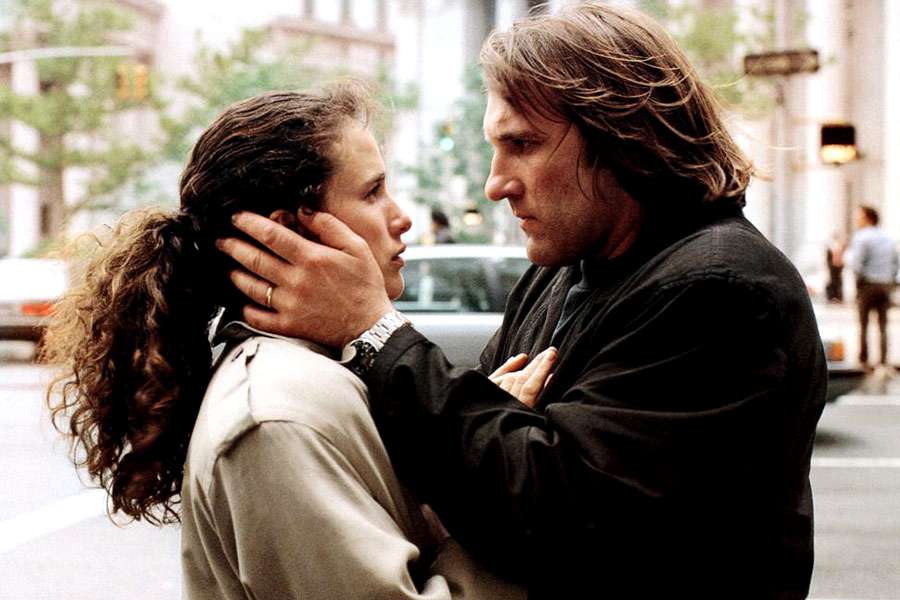 We all know what Green Card is, right? It gives you an entrance into the United States. In this movie, we see two people struggling to obtain a green card. Georges is an illegal alien from France and he asks Bronte to marry him. Of course, it is all a sham for the authorities.
But when the government suspects the crime, Bronte eventually asks Georges to move in with her. Most of the humor comes from the two trying to live together. It is a similar premise to the one in The Proposal.
License To Wed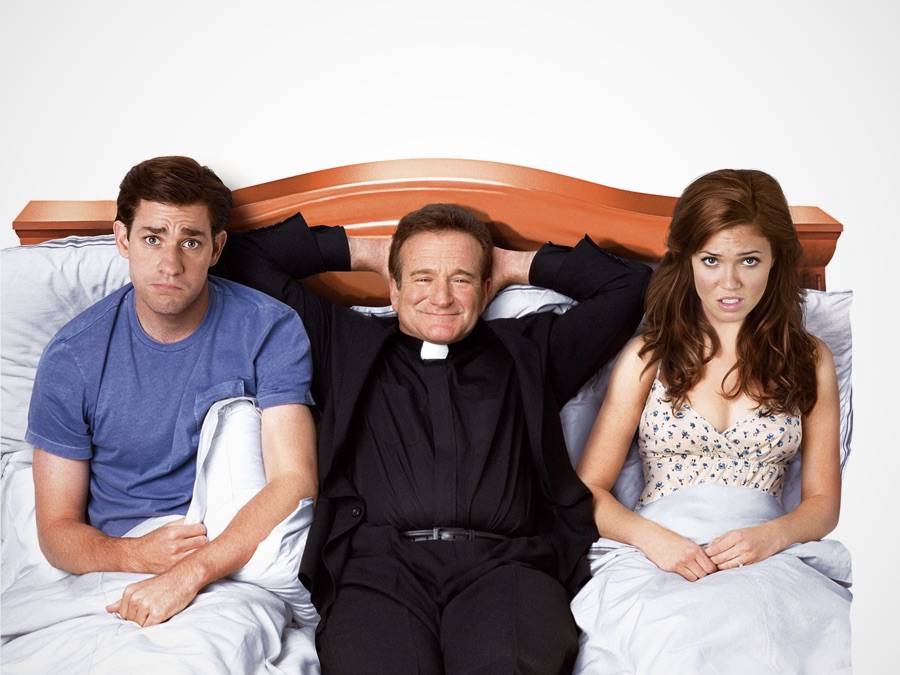 The 2007 romantic comedy movie stars Robin Williams, Mandy Moore, Christine Taylor, Eric Christian Olsen, and Josh Krasinski.
The story follows a reverend who puts an engaged couple through a grueling marriage preparation course. He wants to see whether they are meant to be married in his church.
Any movie featuring Robin Williams is full of laughs. And this one doesn't disappoint as well. There are some hilarious scenes, like the one where the couple has to care for twin creepy robot babies and simulate parenting.
27 Dresses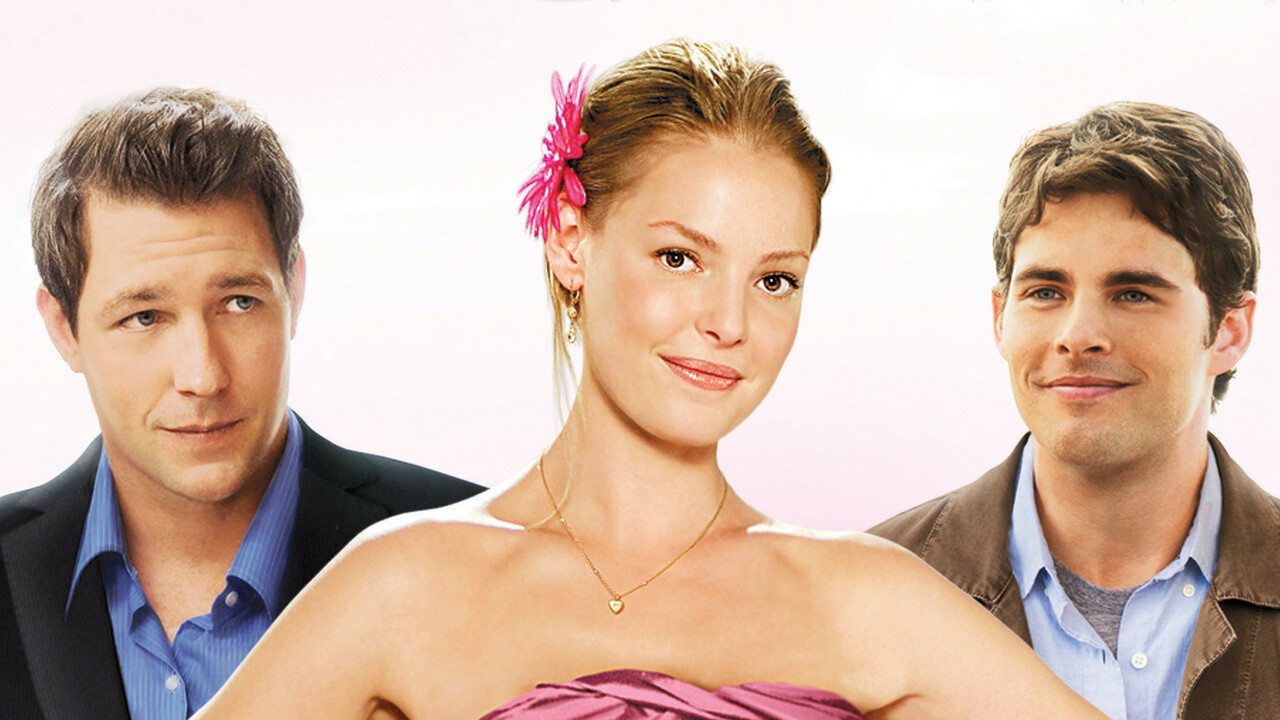 For some people, being a bridesmaid might turn into an addiction. Jane Nichols, played by Katherine Heigl, has developed such an addiction. She has been a bridesmaid for 27 weddings. But she finds herself unhappy about her life situation.
Everything changes when she finds out that her sister is getting married to the man she secretly has feelings for. Will she stand up for herself? Or will she carry on with her bridesmaid duties?
Sweet Home Alabama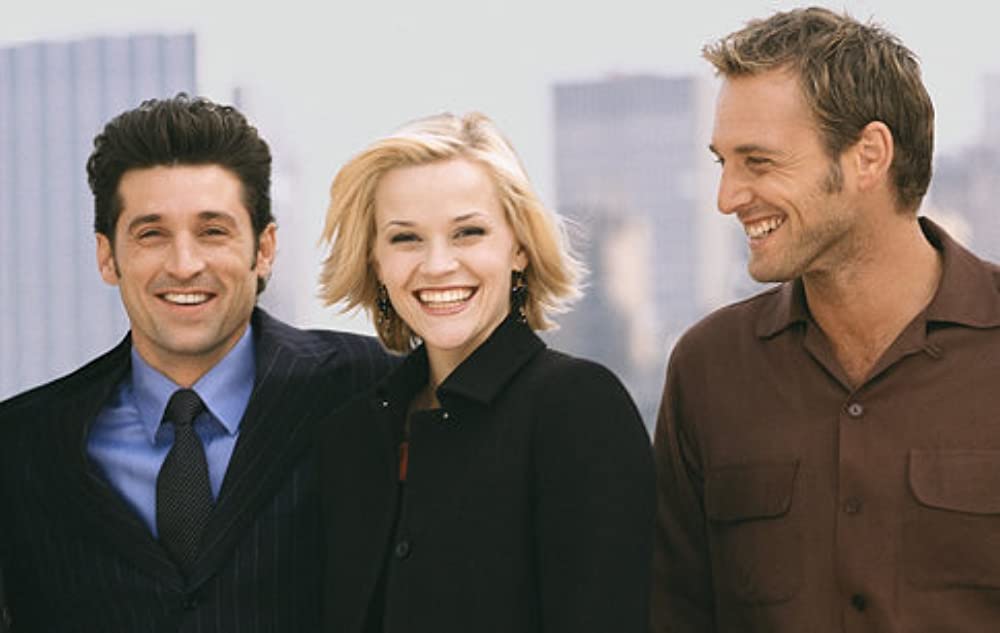 This timeless classic in the rom-com genre stars Reese Witherspoon in the main role. She plays a small-town girl from the South who has made it big in New York. Reese plays Melanie, a successful fashion designer that is supposed to marry a business tycoon.
But the problem is she was already married before to another man. Because of this, she has to go back home to Alabama and convince her husband to give her a divorce.
While you might take a girl out of Alabama, this movie shows you cannot take Alabama out of the girl. Reese is brilliant in this movie. And we know she is just great in romantic comedies.
What Women Want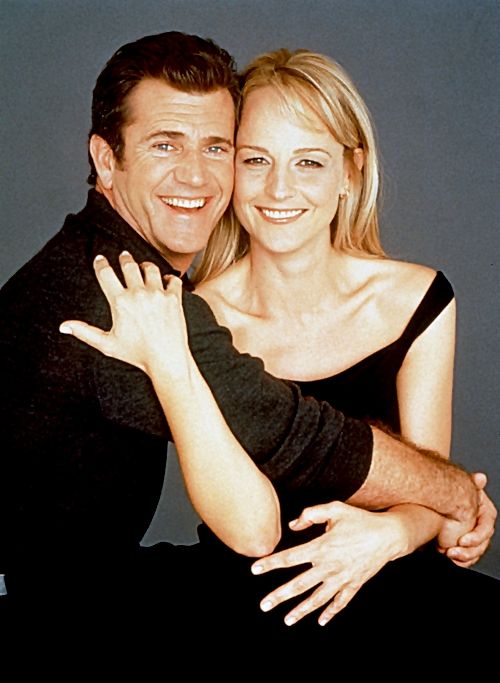 Not many romantic comedies feature an A-list actor like Mel Gibson. Combine him with Helen Hunt, and you have a great duo. The movie was released in 2000 and even spawned a loose remake in 2019, What Men Want.
Gibson plays Nick Marshal, an advertising executive who is great at selling products to men and seducing women. But to get a higher position, he must hire a woman to help him with the next campaign and broaden the firm's appeal to women.
Somehow, Nick gets the power of hearing women's thoughts. And while you might think it is fun to know what women secretly want, it is not.
Just Married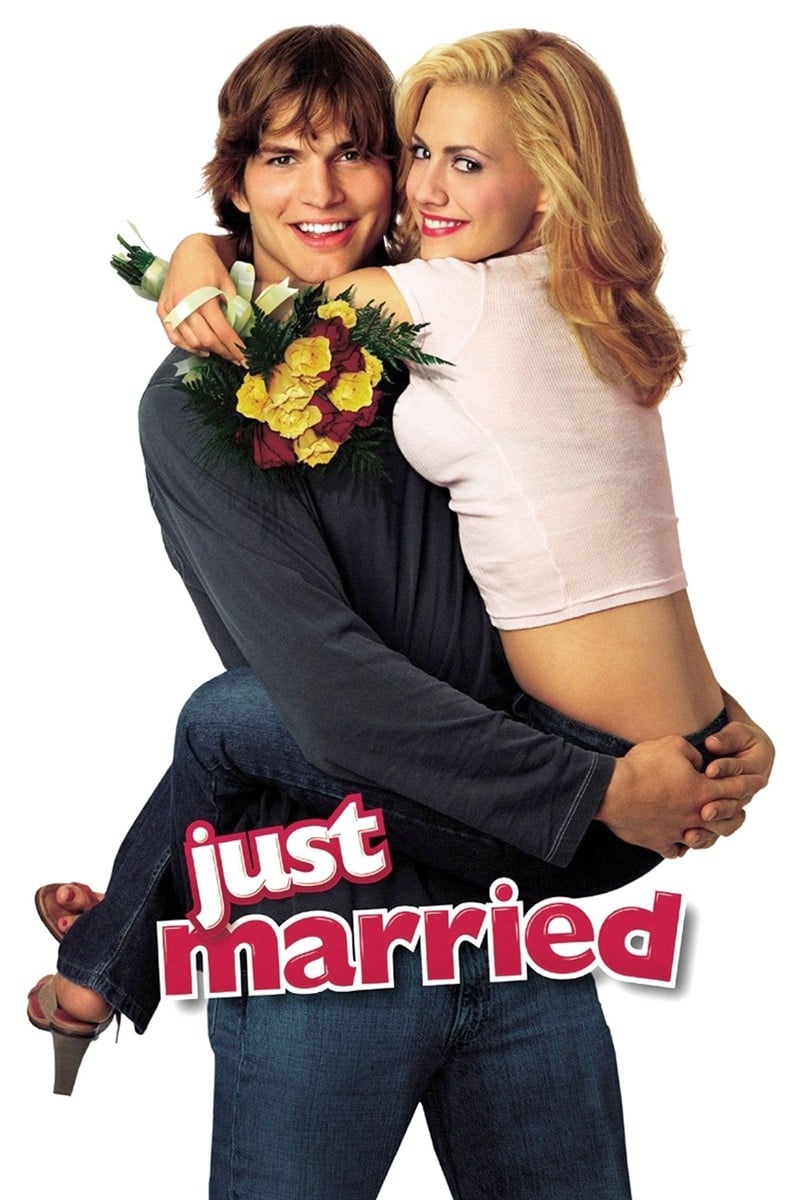 Here is the huge difference between The Proposal and Just Married. The latter is about a legitimate marriage based on a lie. Tom and Sarah might seem like the perfect couple on the outside. But they cannot consummate their marriage.
And soon, they find out that they are hiding sinister secrets from one another. What happens when they discover the real truth? Play the movie and find out.
The Holiday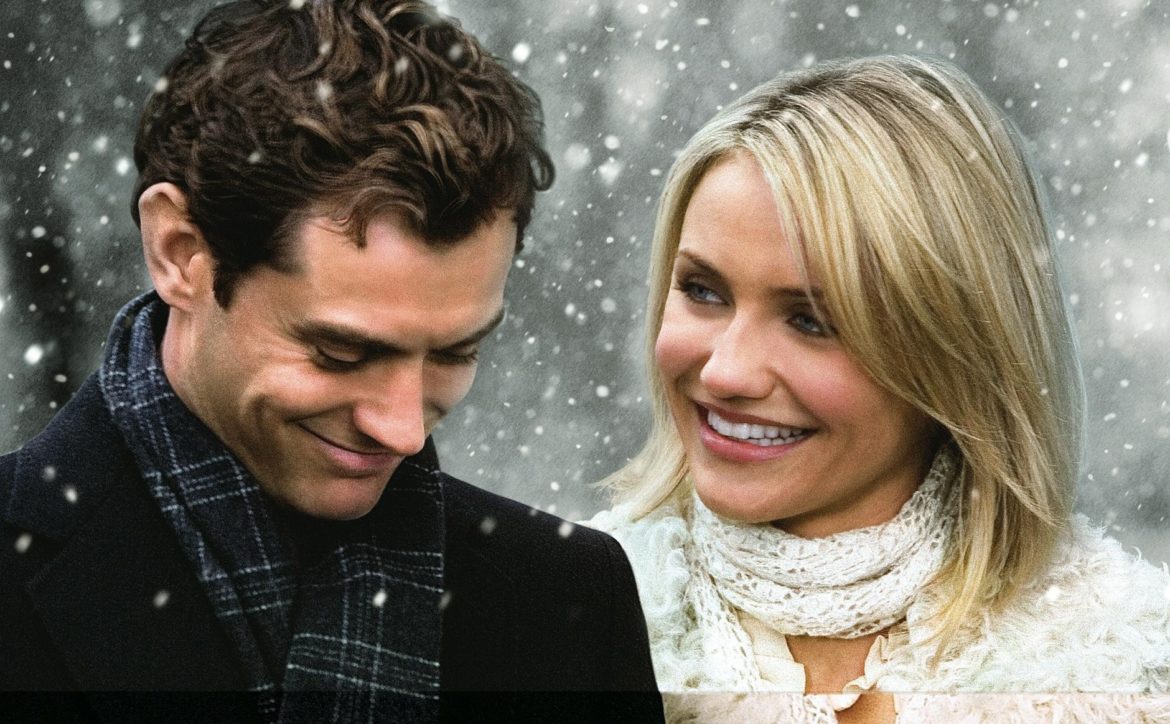 The 2006 romantic comedy stars Kate Winslet and Cameron Diaz as two lovelorn women on the opposite side of the Atlantic Ocean. They arrange a home exchange to escape their heartbreak during the holiday season. Jack Black and Jude Law play the men in their lives.
The movie grossed more than $205 million worldwide, making it a success at the box office. Critics praised the visual aesthetic design and the performance of the cast. But the plot was highly predictable. But hey, that is the case in most rom-com movies.
Just Go With It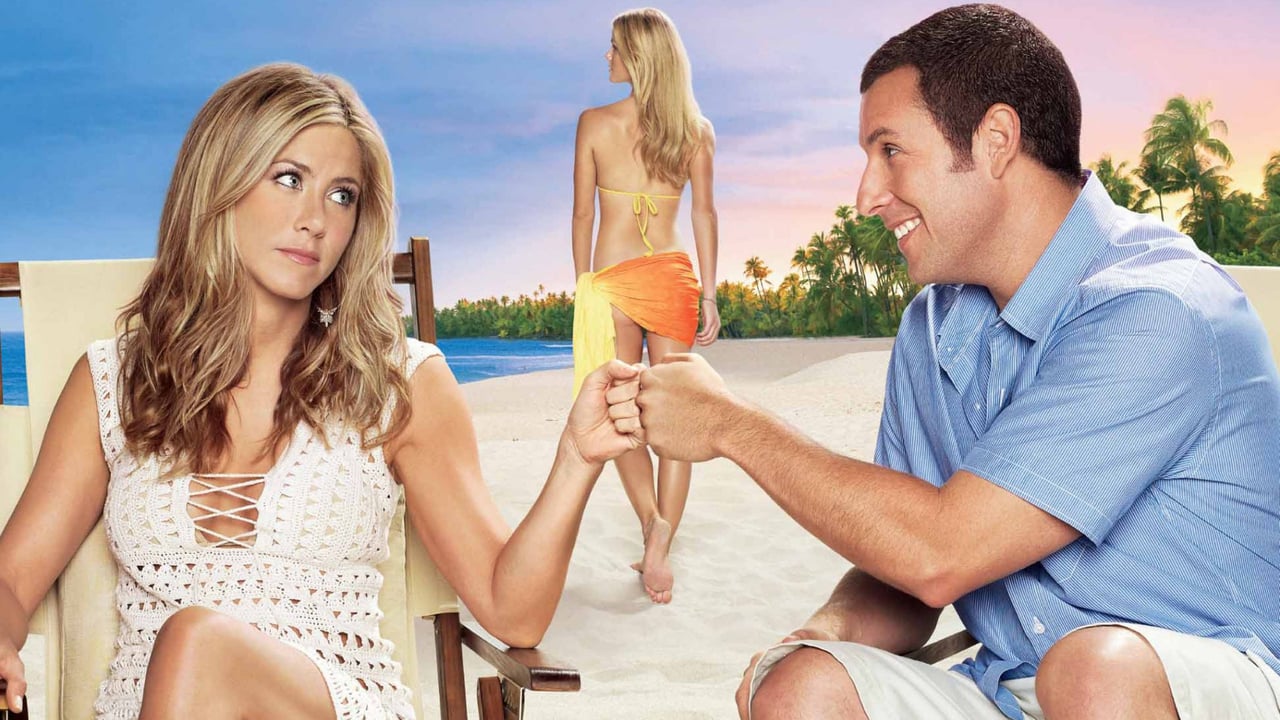 Written by Allan Loeb and directed by Dennis Dugan, the movie stars Adam Sandler and Jennifer Aniston in the main movies. The romantic movie is basically a remake of the 1969 film, Cactus Flower.
Daniel Maccabee, played by Adam Sandler, is a 22-year-old man who leaves his wedding right before the ceremony. He learns that his fiancé, Veruca, is cheating on him and is only marrying him because he is going to be a cardiologist.
He meets a young and beautiful woman while drinking at a bar. The two end up sleeping together. Fast-forward 23 years later, he is now a 45-years old successful plastic surgeon. He lies about being in an unhappy marriage to get women and avoid a romantic commitment. The only one who knows his true story is his assistant and friend, played by Jennifer Aniston.
Their romantic relationship develops through the movie.
Just Friends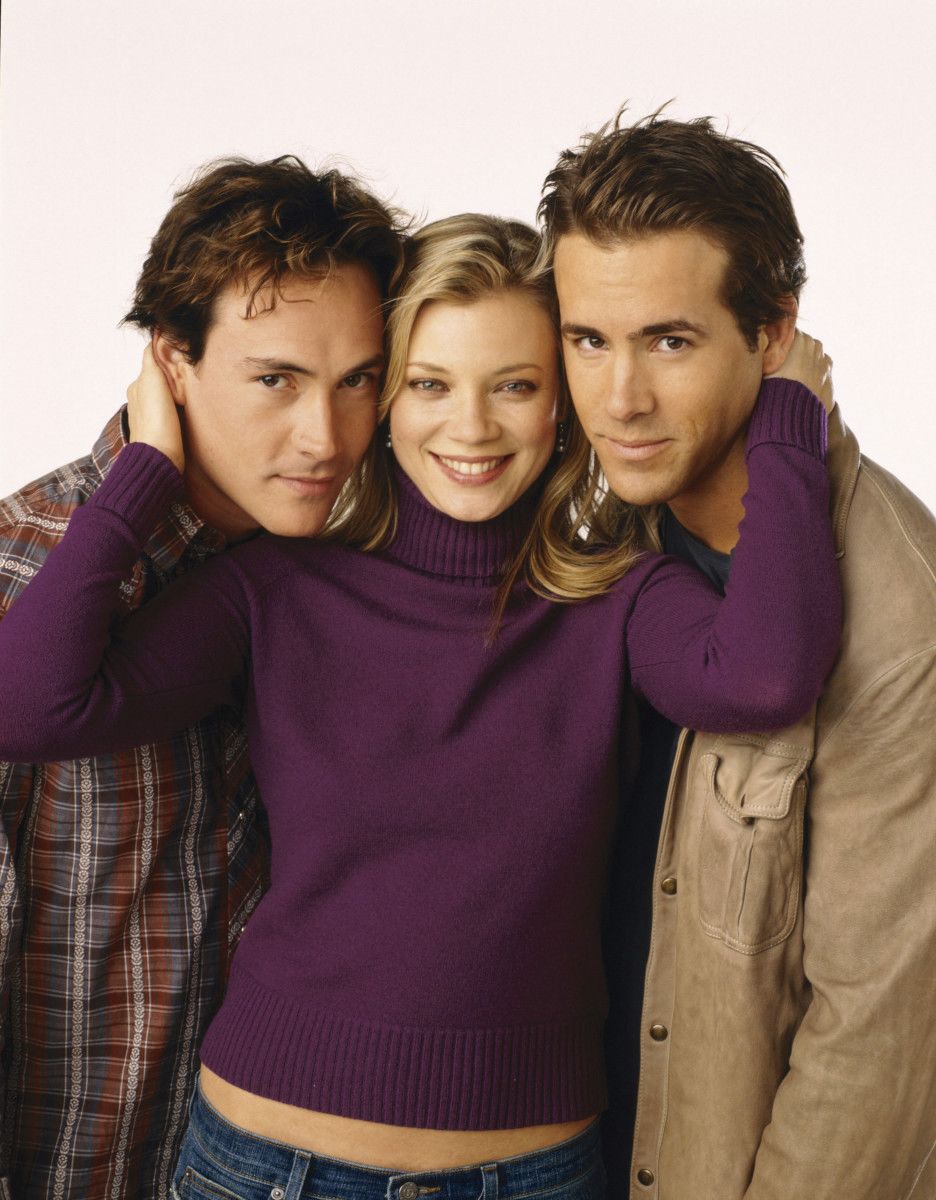 If you liked Ryan Reynolds in The Proposal, you will love him in Just Friends.  In this movie, he is led by his best friend from high school. He plays Chris, an obese kid in school who is in love with his best friend Jamie, played by Amy Smart.
Things do not work out in high school. But later in life, when he becomes a successful businessman and womanizer, he wants only to get her. So, the movie is all about Ryan's character trying to find his high school crush.
As you can expect from Reynolds, the movie features witty one-liners and high energy in his performance.
Two Week's Notice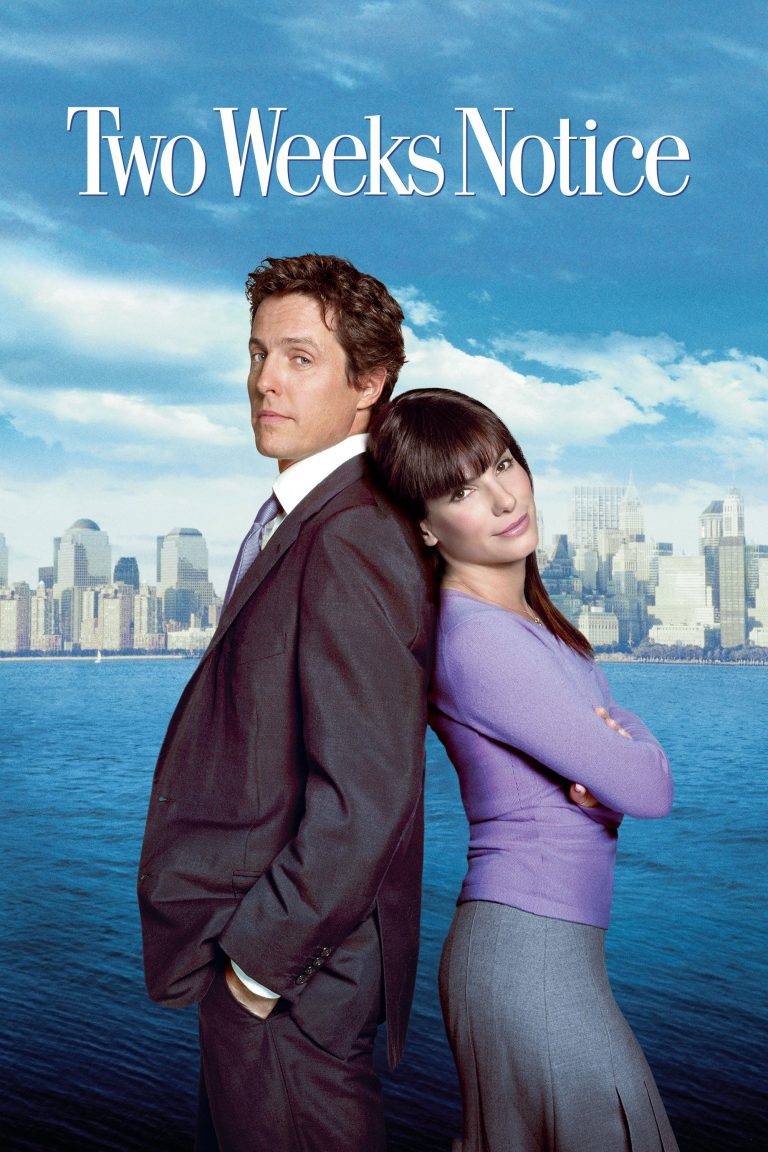 Considered a classic romantic comedy movie, Two Week's Notice is about a great boss-secretary duo. Lucy is a liberal lawyer who wants to save the community center. She teams up with a billionaire businessman and playboy, George.
He hires her as an advisor with the promise of saving the center. But it soon becomes clear that he wants Lucy to be his nanny. Fed up with her boss, she decides to quit the job. She gives him a two-week notice, hence, the title of the movie. You will have to watch to find out what happens in those two weeks.
Runaway Bride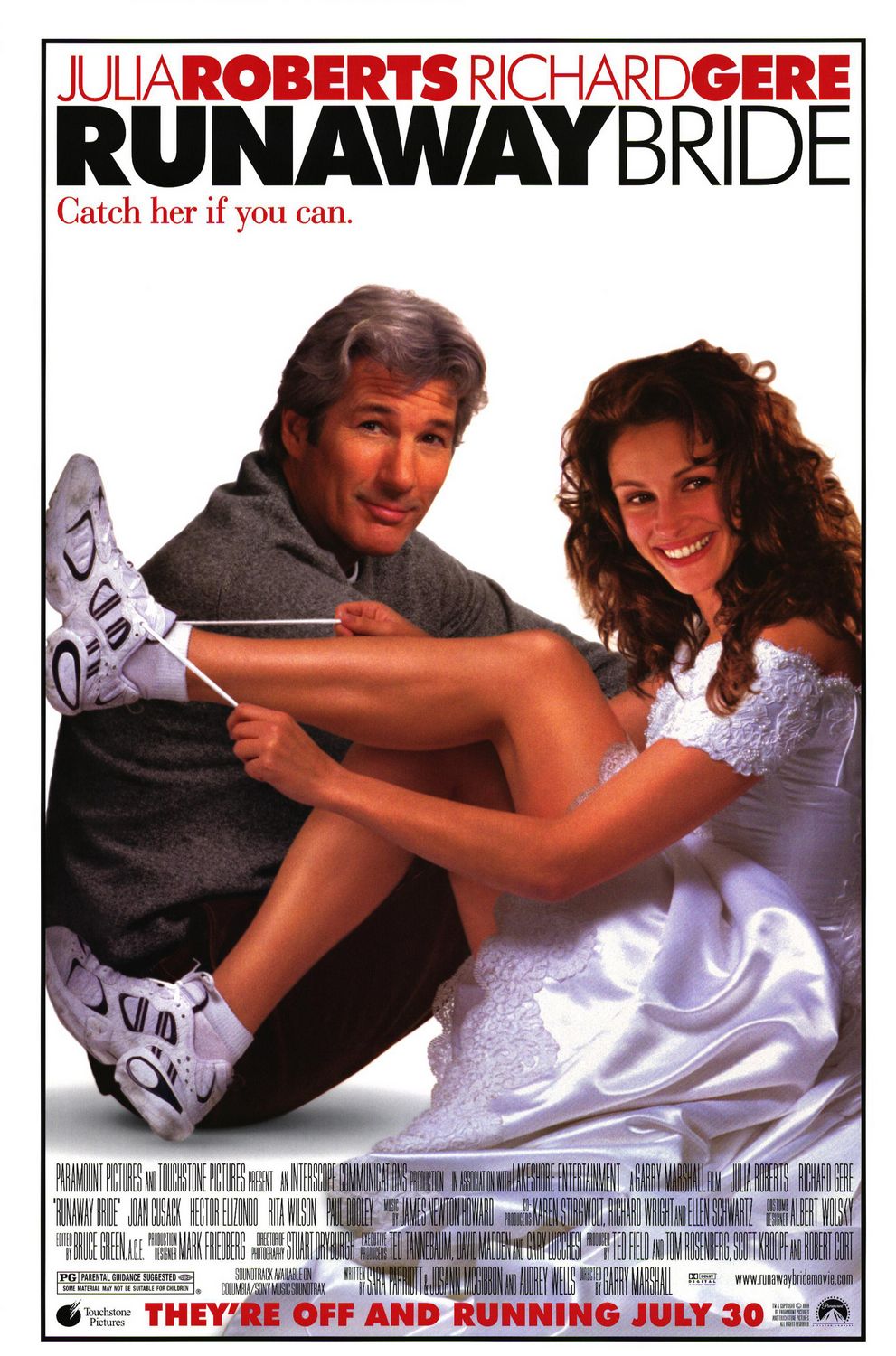 We cannot make a list of romantic comedies and movies like The Proposal without including Julia Roberts on the list. This is probably her best romantic comedy movie. The famous duo of Julia Roberts and Richard Gere comes to the set again following the success of their 1990 Pretty Woman movie.
The story is all about a girl who develops cold feet every time she is about to get married. Julia plays Maggie, a local laughing stock after leaving three men standing at the altar.
Gere plays a journalist named Ike, who follows her story trying to write an article. But the two fall in love. Will she leave him at the altar as well?
He's Just Not That Into You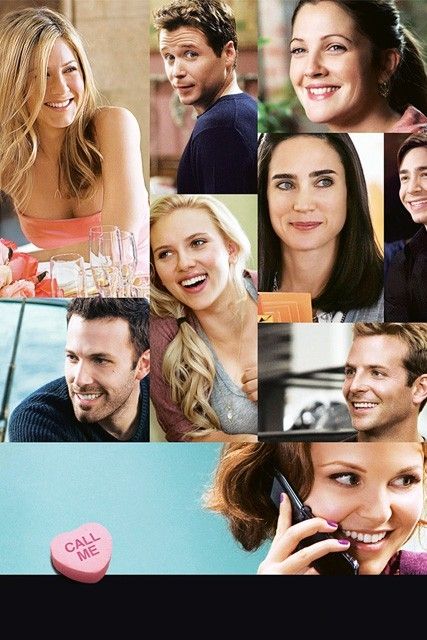 This movie might not have a great story, but the acting is amazing. And that is what you get when you have an ensemble cast consisting of Ben Affleck, Jennifer Aniston, Drew Barrymore, Jennifer Connelly, Kevin Connolly, Bradley Cooper, Scarlett Johansson, Justin Long, and Kris Kristofferson.
The movie is full of interconnecting story arcs dealing with the challenges of reading or misreading human behavior.
No Strings Attached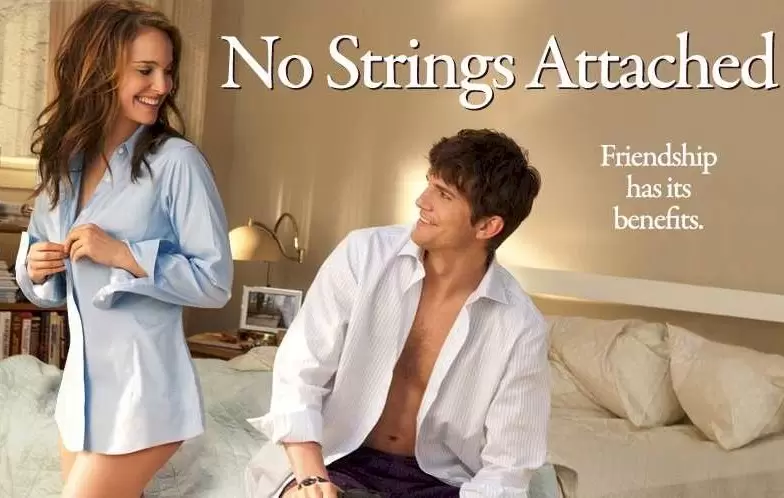 Another actor that is just amazing in romantic comedies is Ashton Kutcher. Here, he is paired with Natalie Portman and delivers one spectacular performance.
The two friends decide to make a pact and have a no strings attached relationship. They have sex without falling in love with each other. See? A similar idea to The Proposal.
But as you can assume, that is not always possible.
My Fake Fiance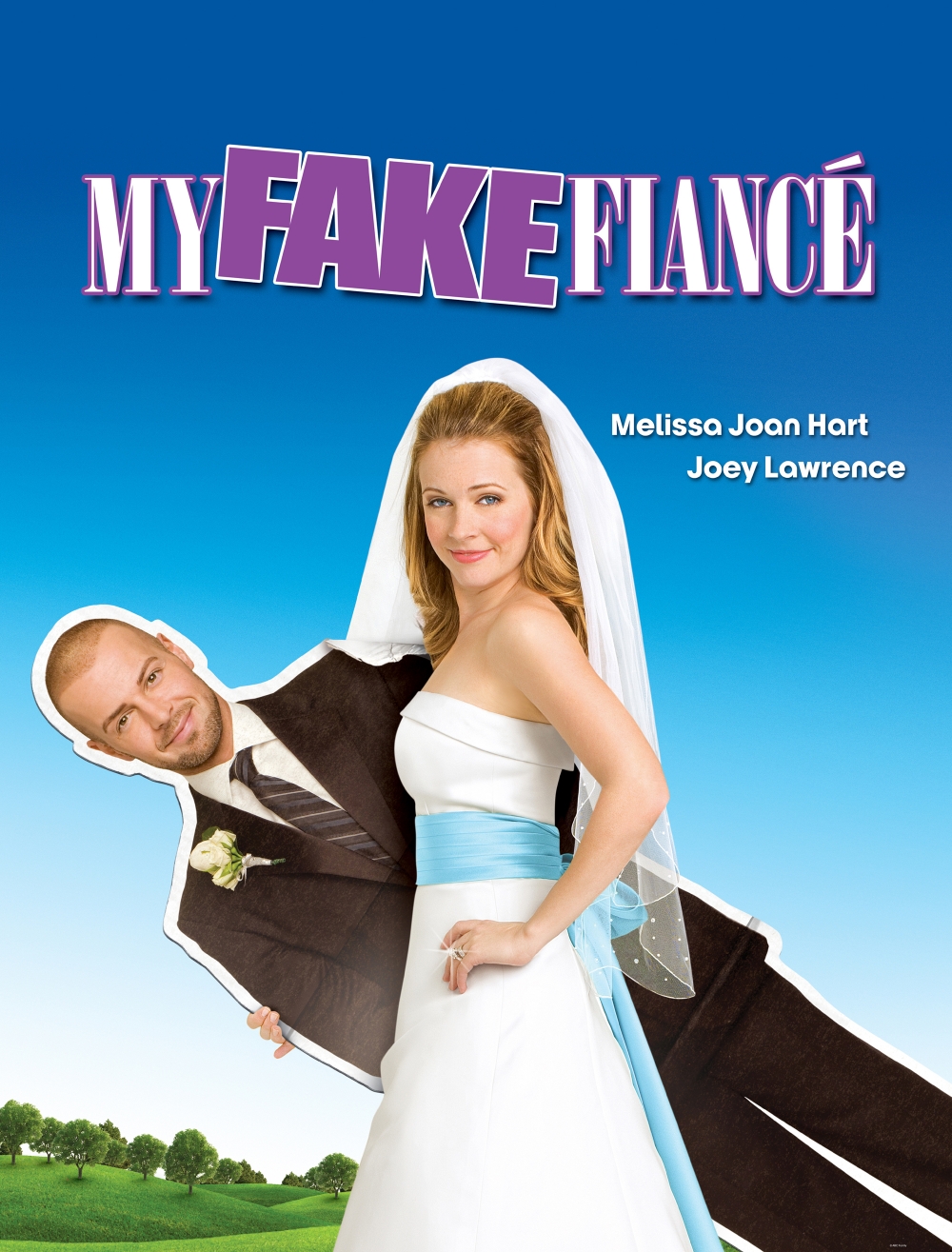 Let's finish off the list of movies like The Proposal with another fake fiancé and a fake marriage situation. This one stars Melissa Joan Hart and Joey Lawrence in the main roles.
Melissa plays Jennifer Verti, a character who has spent all her savings on buying her first house. But all of her belongings have been stolen while trying to move into her new house.
She meets Vince, a ladies' man, and a gambler, who owes money to a debt collector. At a wedding, they talk about how much money and presents you can get by getting married. So, they decide to pull off a fake wedding just to collect money and gifts.