Psych is an American detective comedy-drama television series. Created by Steve Franks for USA Network, Psych stars James Roday as the title character Shawn Spencer. He is a young crime consultant for the Santa Barbara Police Department. His heightened observational skills and impressive eidetic memory help the police to solve cases. How many other TV shows like Psych do you know?
A TV show with a consultant helping the police is nothing new. There are many old shows like Psych and new shows like Psych you can watch on television and Netflix. Shawn Spencer manages to convince people he has psychic abilities. But how much of that is true?
The series premiered in July 2006 following the fifth-season premiere of Monk and continued to be paired with the series until Monk finished in December 2009.
During the second season of Psych, an animated segment titled The Big Adventures of Little Shawn and Gus was added to the series.
Psych has managed to develop a cult following, especially in the years since it went off the air. Fans of the show call themselves PsychOs. In December 2017, Psych: The Movie aired on USA Network. Then, in July 2020, the second installment, Psych 2: Lassie Come Home was released. In November 2021, the third film, Psych 3: This is Gus premiered.
With that in mind, let's take a look at a couple of series like Psych you can watch.
Veronica Mars
There is a lot of overlap between the Psych fandom and the Veronica Mars fandom. You have to check out Kristen Bell's detective series. She stars as Veronica, a high school student who decides to start moonlighting as a private investigator in her wealthy hometown.
And that happens after her life is rocked by the murder of her best friend. Veronica learns from her detective father and takes on a new case every episode. But there is always an overarching mystery to each season that she is trying to solve.
The TV show might not be buddy-buddy like Psych, but Veronica still offers plenty of comedy to balance out the noir and dark explorations of class. It is a solid crime drama for sure.
Chuck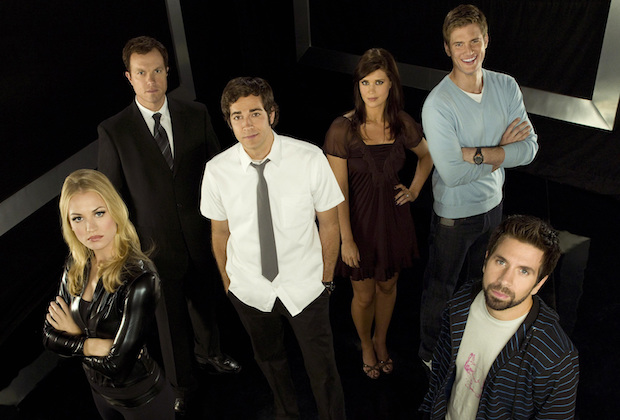 Chuck debuted one year after Psych. It feels like a spiritual successor to the USA comedy. This show still delivers on the action-spy comedy, but also the lifelong friendship between Chuck played by Zachary Levi, and Morgan played by Joshua Gomez.
These two series share similar DNA, with Chuck following a computer whiz working at a Buy More. After opening an email from a college friend, he comes to have the Intersect, the extensive CIA and NSA database.
It is stored in his brain, and that makes him a target. Yet, it also transforms him into a surprising asset for the CIA and NSA. Similar to Psych, the bromance between Chuck and Morgan is the greatest strength of the fan-favorite show.
iZombie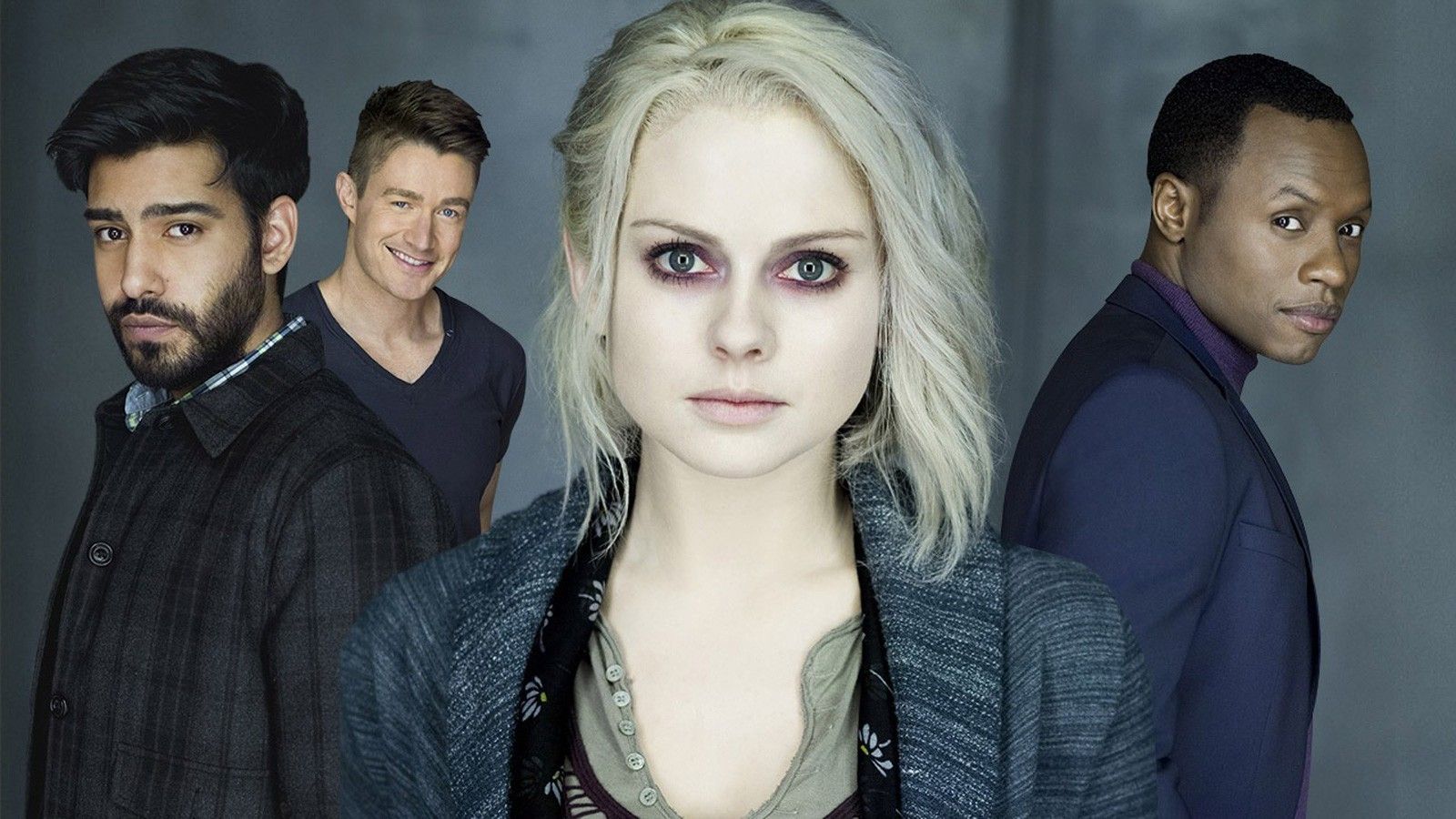 CW's show iZombie is very similar to Psych in the way that the main character, Assistant Medical Examiner Liv Moore pretends to be a psychic to help solve murders for the Seattle PD. Played by Rose McIver, she isn't hyper-observant like Shawn. Instead, she receives flashes of memories from the brains she eats to stay human.
Together, she and detective Clive Babineaux solve crimes. She takes on the personality of the deceased, which means the show changes by the week and explores a new identity, which gives her a renewed purpose.
Monk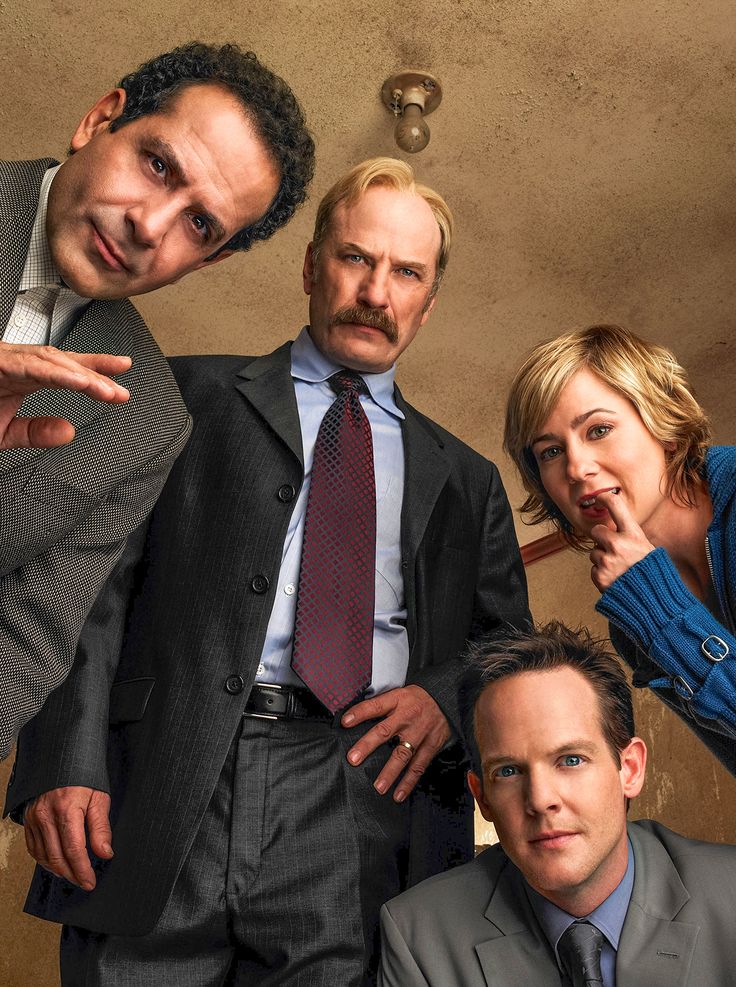 Monk and Psych were paired together for a few years. It is an American comedy-drama detective mystery television series starring Tony Shalhoub as the title character. Adrian Monk is one of the funniest and most unique characters on television.
The series ran from 2002 to 2009 as a police procedural series. It was critically acclaimed and managed to win one Golden Globe Award, eight Emmy Award trophies, and two Screen Actors Guild Award prizes.
The Mentalist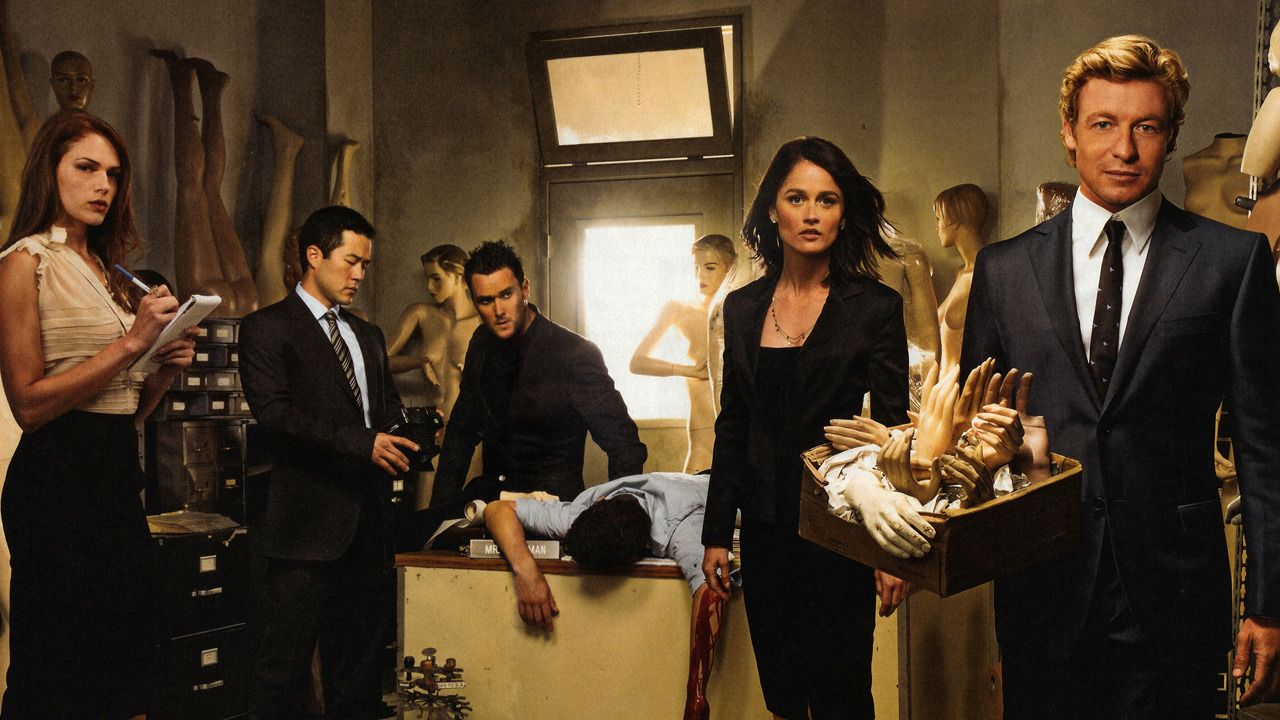 This show also has a "psychic" in the name of Patrick Jane. Played by Simon Baker, he is a consultant to the California Bureau of Investigation, CBI. It ran from 2008 to 2015, resulting in seven full seasons.
Following Patrick Jane, the show portrays him as a former con man, who poses as a psychic medium. Patrick enjoys a near-celebrity status. Five years before the events of the pilot episode, he claimed to have paranormal abilities that helped the police profile a serial killer named Red John.
John, angered by the perceived slight, murdered Jane's wife and his young daughter in revenge. This makes Jane abandon his career and team up with the CBI trying to find Red John. The season focuses on general cases in the first three seasons but then shifts the focus to catching Red John.
Castle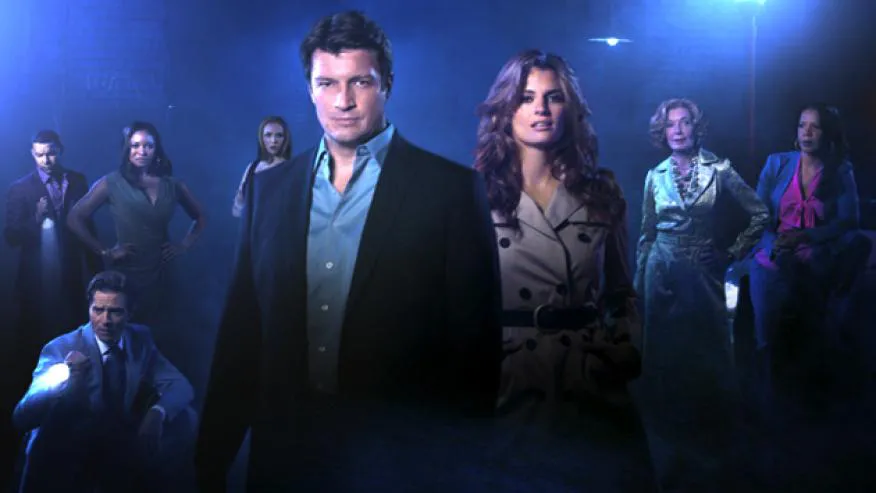 If you are looking for a fun police series, Castle is the way to go. Unlike Psych, here we have a female cop and a male consultant. And they develop a romance between them. Richard Castle, played by Nathan Fillion, is a best-selling author and mystery novelist who is stuck in his writing. So, he finds a new muse in police detective Kate Beckett, played by Stana Katic.
Together, these two solve crimes and their romance is an overarching plot throughout the series.
Burn Notice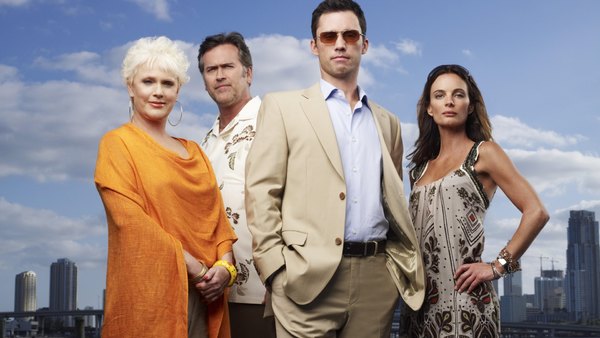 The American television series originally aired on the USA Network for a total of seven seasons from 2007 to 2013.
The title refers to the burn notices issued by intelligence agencies to discredit or announce the dismissal of agents or sources. And when spies are burned, their connection to the espionage organization is terminated.
This happens to the main character, who is burned in the middle of an operation.
Suits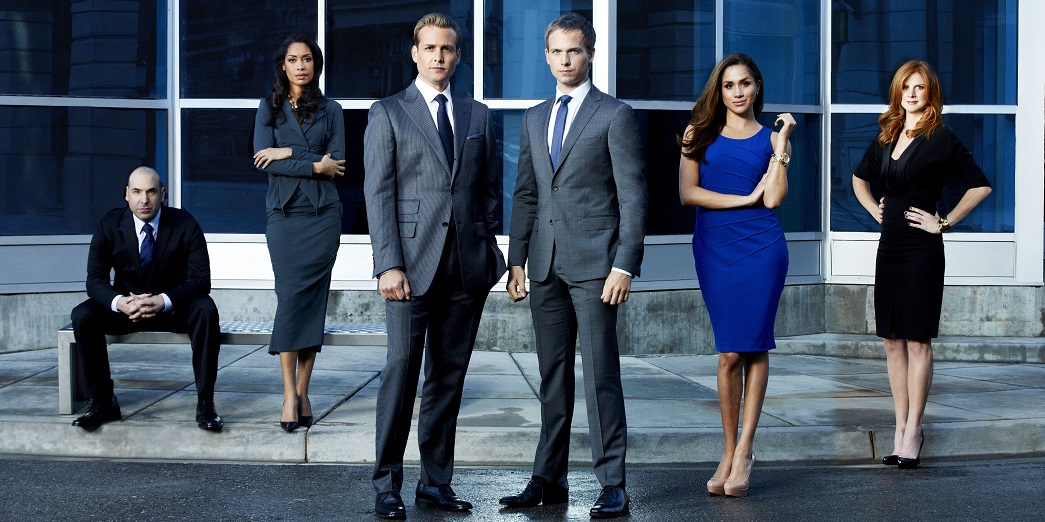 Psych and Suits overlapped for a few years on the USA network. They share several things in common. For example, Psych's entire narrative is built around a hyper-observant man lying about his credentials and trying to solve crimes.
This is similar to the main character in the legal drama Suits, Mike Ross. He lies about being a lawyer for years and is able to get away with it. Why? Because he is able to recall a bizarre amount of information with incredible details just like Shawn does in Psych.
Sherlock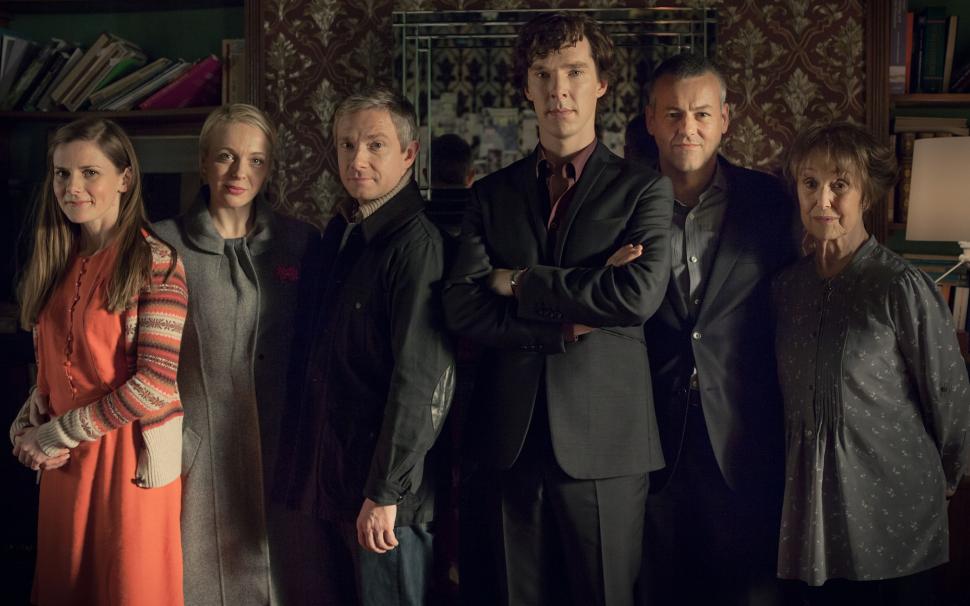 This is a more traditional detective series. It still features a great dynamic duo. This makes Sherlock a great show. And of course, starring Benedict Cumberbatch as the famous literary detective helps. Benedict excels in the role of the title character.
There are only four seasons of this show, making it easy to binge-watch. The show breathes new life into the characters of Sherlock Holmes and Dr. John Watson.
Law & Order: Criminal Intent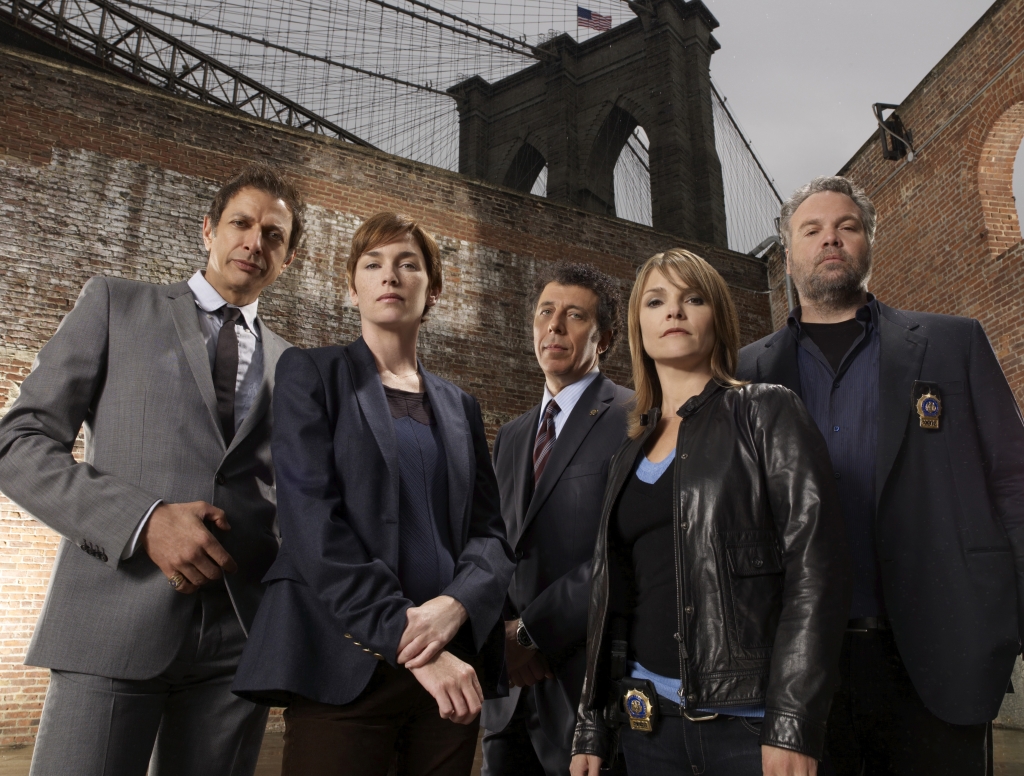 This is the OG American police procedural drama television series. Set in New York City, the series premiered in September 2001. It is the third series of producer Dick Wolf's Law and Order franchise. Criminal Intent focuses on the major case squad, and in the style of the original, episodes are often ripped from the headlines or loosely based on a real crime receiving media attention.
The 10th and final season premiered in May 2011, with original cast members like Vincent D'Onofrio and Kathryn Erbe.
Bones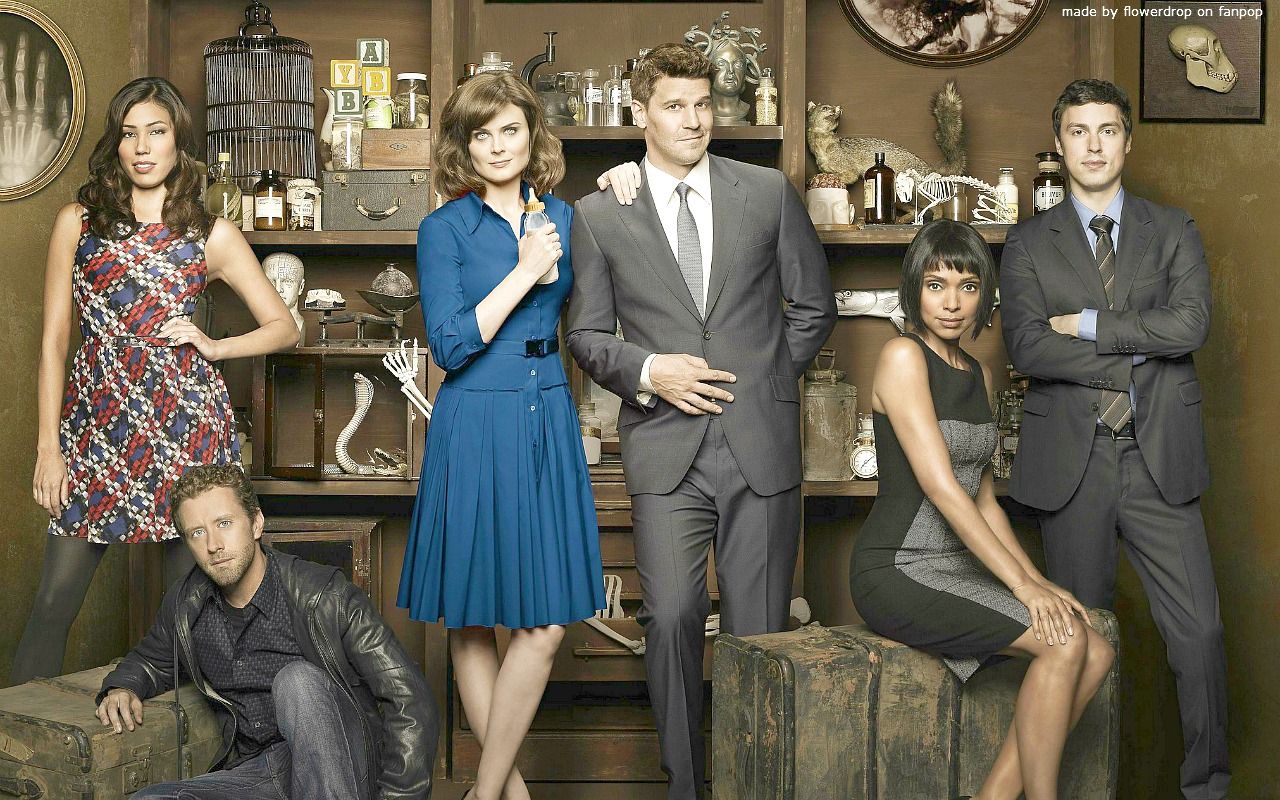 There might not be psychic abilities in this crime comedy-drama television series. But it is still worth a look. It is a fun and refreshing show, namely because of the titular character, anthropologist Temperance Bone Brennan.
Similar to Castle, this series focuses on the romance between Dr. Bones and FBI Special Agent Seeley Booth. Only in this case, the roles are different. We have a male cop and female consultant, instead of a male consultant and a female cop in Castle.
Elementary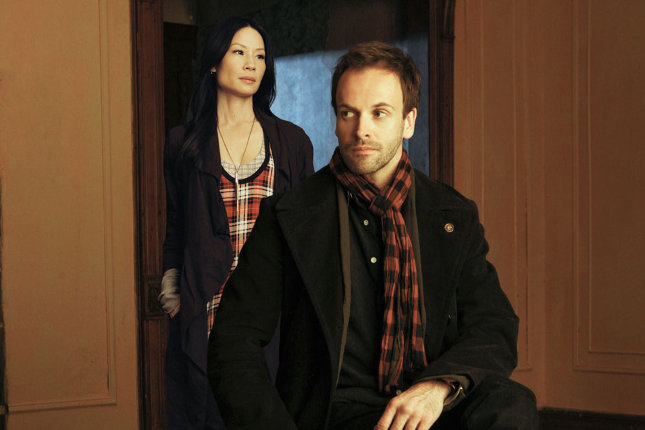 If you are a fan of the story of Sherlock Holmes, you have to watch Elementary. This show presents a contemporary look at the famous character. Jonny Lee Miller stars as Sherlock Holmes and Lucy Liu as Dr. Joan Watson.
In this show, Holmes is a recovering drug addict and former consultant to Scotland Yard. He assists the New York City Police Department in solving crimes.
House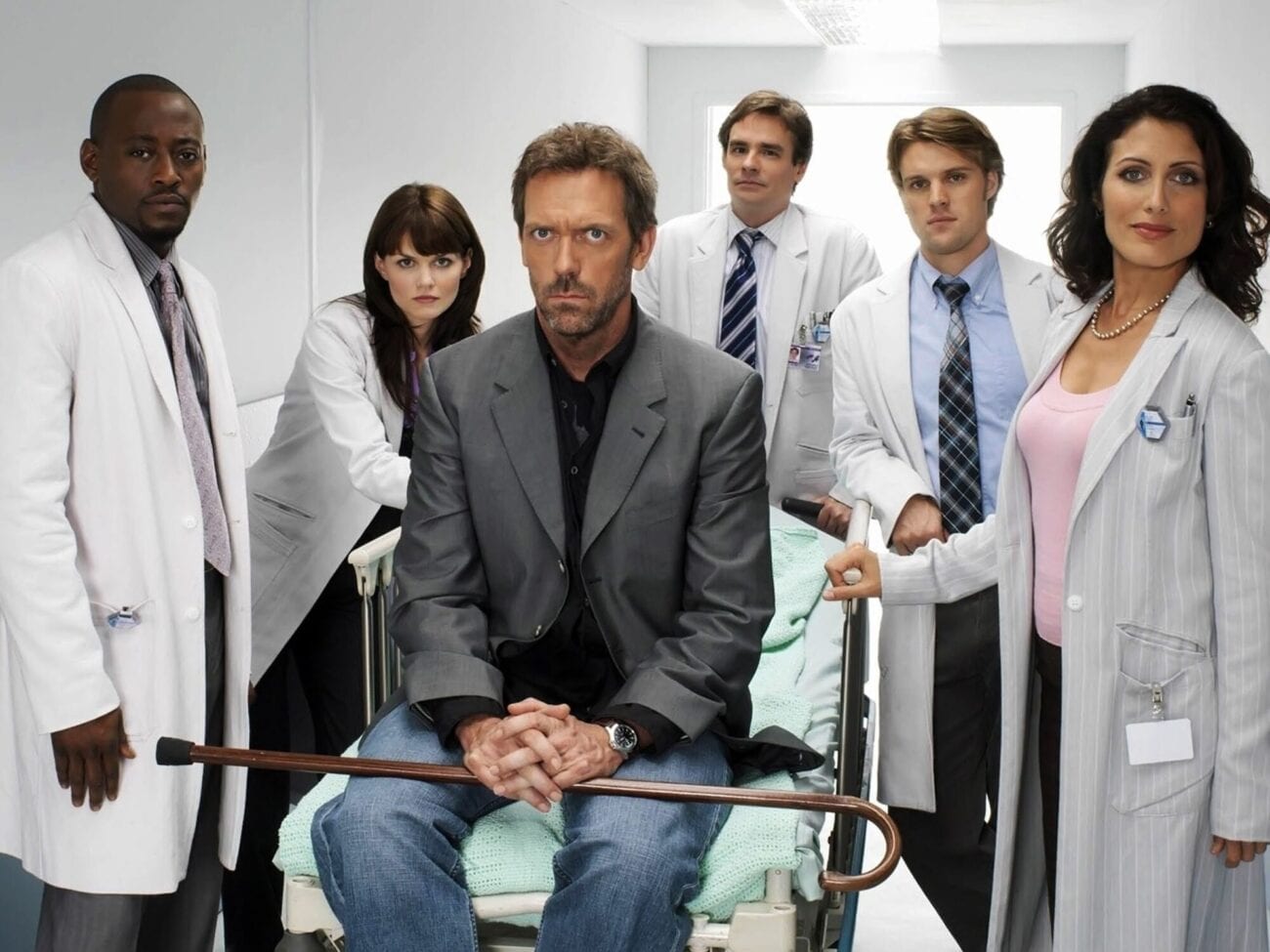 If you are looking for a unique character, look no further than House. Hugh Laurie is excellent as the main character Dr. Gregory House. The American medical drama television series ran for eight seasons from 2004 to 2012.
House is an unconventional, misanthropic medical genius who, despite his dependence on pain medication, leads a team of diagnosticians at a fictionalized hospital.
House often clashes with fellow colleagues because of his hypotheses about patients' illnesses.
The Dead Zone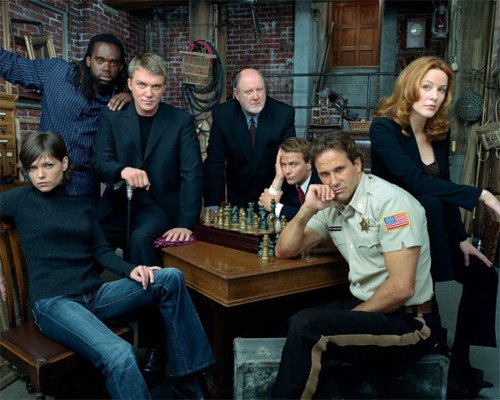 This show is also known as Stephen King's The Dead Zone. It is a science fiction drama television series starring Anthony Michael Hall as Johnny Smith. The title character discovers he has developed psychic abilities after a coma.
The show is based on characters from a 1979 novel of the same name by Stephen King. It first aired in 2002. It was canceled on a major cliffhanger in December 2007 without a series finale.
White Collar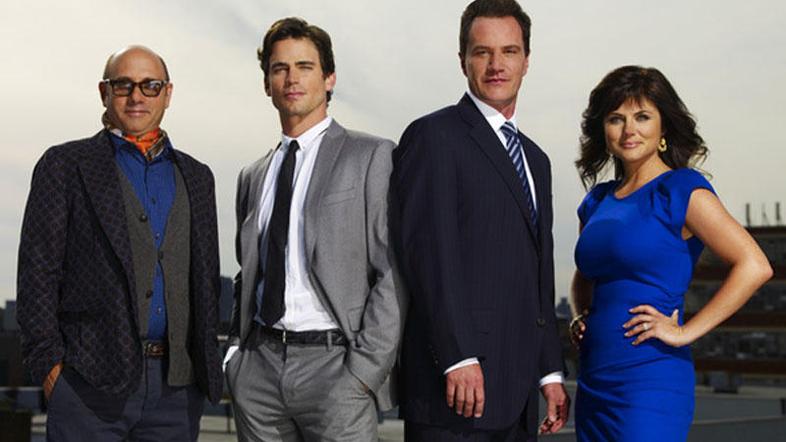 Neal Caffrey doesn't have psychic abilities. But he is a former con man with great observant skills, which is what helps him solve crimes alongside the FBI White Collar division. Similar to Psych, the buddy-buddy dynamic between Neal played by Matt Bomer, and FBI Special Agent Peter Burke played by Tim DeKay is what makes the show great.
The show ran for six complete seasons.
Medium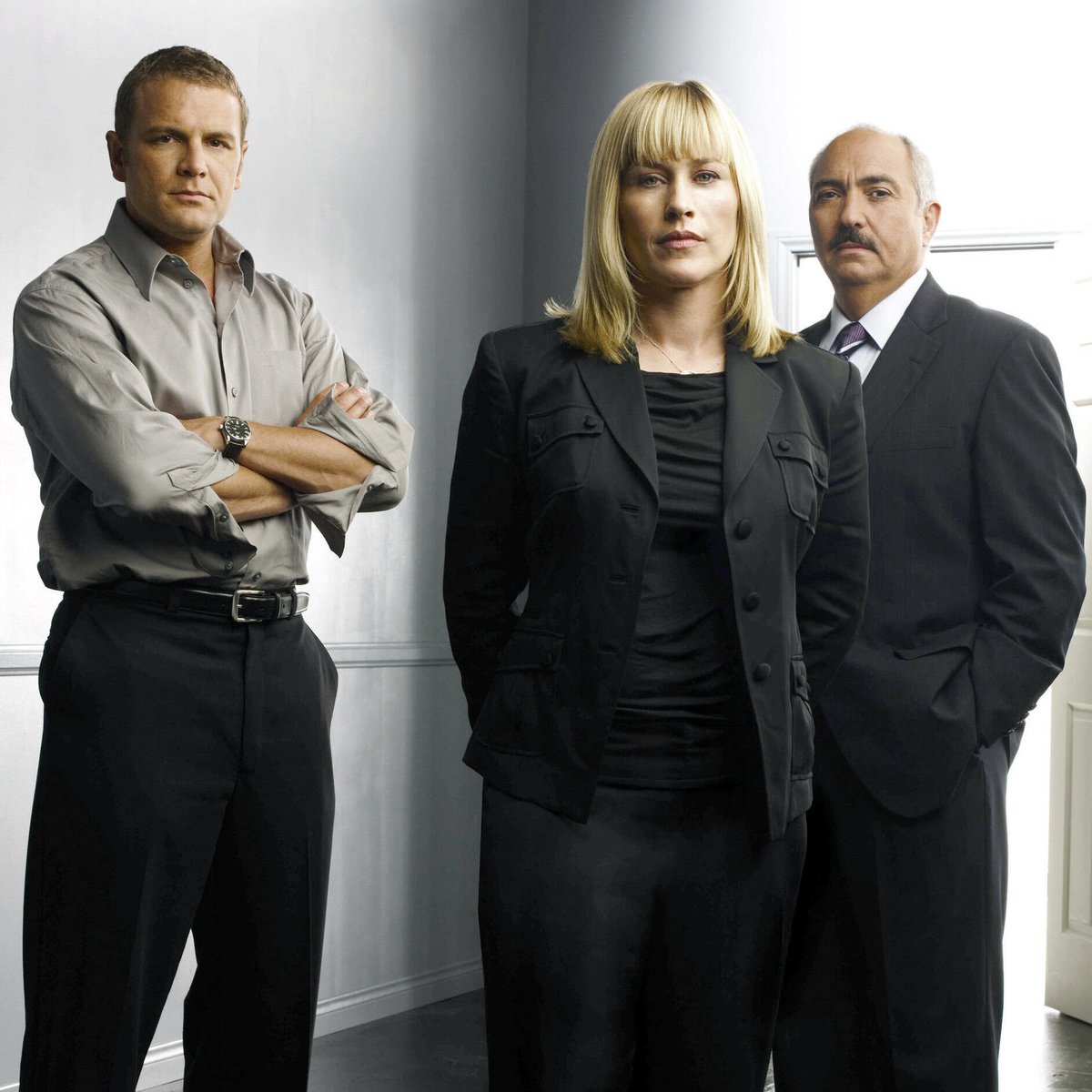 The natural drama television series stars Patricia Arquette as the title character Allison DuBois. She is a medium employed as a consultant for the Phoenix, Arizona, district attorney's office. Allison and her husband Joe have three daughters together. They have inherited her gift.
In Plain Sight
The American drama television series premiered on the USA Network in June 2008. It revolves around Mary Shannon, played by Mary McCormack. She is a deputy United States Marshal, who must find ways to balance her professional life of protecting witnesses and her professional relationship with her work partner.
Numbers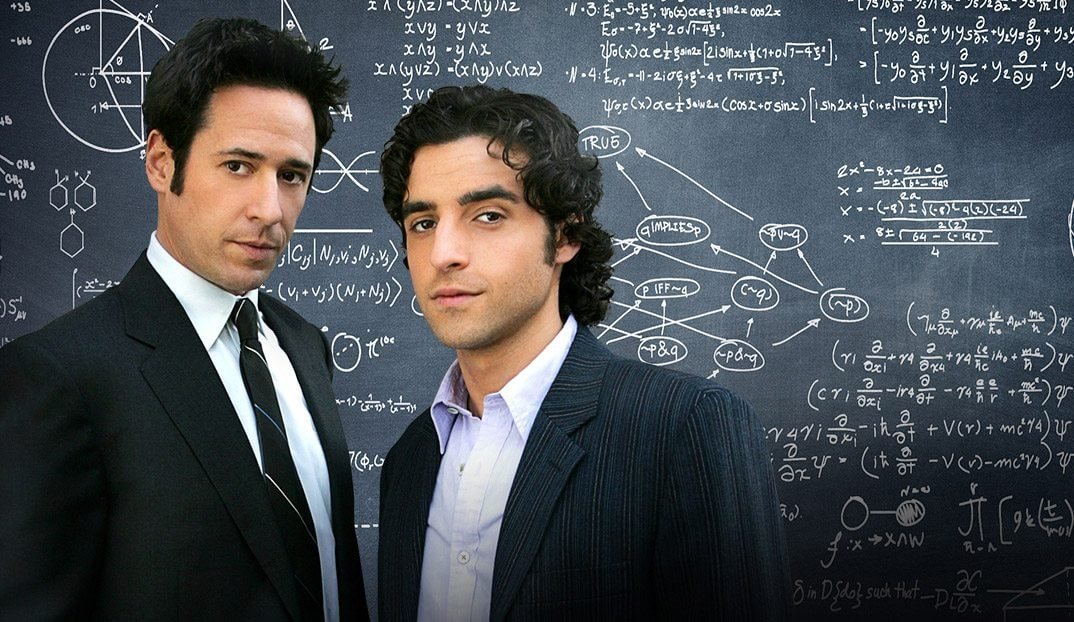 The show is stylized as Numb3rs is an American crime drama television series that ran for six seasons. It follows FBI Special Agent Don Eppes played by Rob Morrow and his brother Charlie Eppes, played by David Krumholtz.
His brother is a college mathematics professor and prodigy who helps Don solve crimes for the FBI. In May 2010, CBS canceled the series after six seasons.