This year marks the 30th anniversary of Jurassic Park, the 1993 blockbuster directed by Steven Spielberg. The film, which grossed $1.057 billion at the box office and won three Academy Awards, is set on a fictional island called Isla Nubla, which houses a yet-to-be-opened theme park populated by genetically recreated dinosaurs. The story follows a group of handpicked individuals and centers on what happens after a power failure causes various ferocious predators to break free and go on the hunt.
For many 90s kids, Jurassic Park is responsible for sparking a lifelong fascination with dinosaurs. If you were one of those kids and you've ever dreamed about what it would be like to go to Isla Nubla, now's your chance to visit the actual location where the film was shot – Kualoa Ranch in Oahu, Hawaii.

About Kualoa Ranch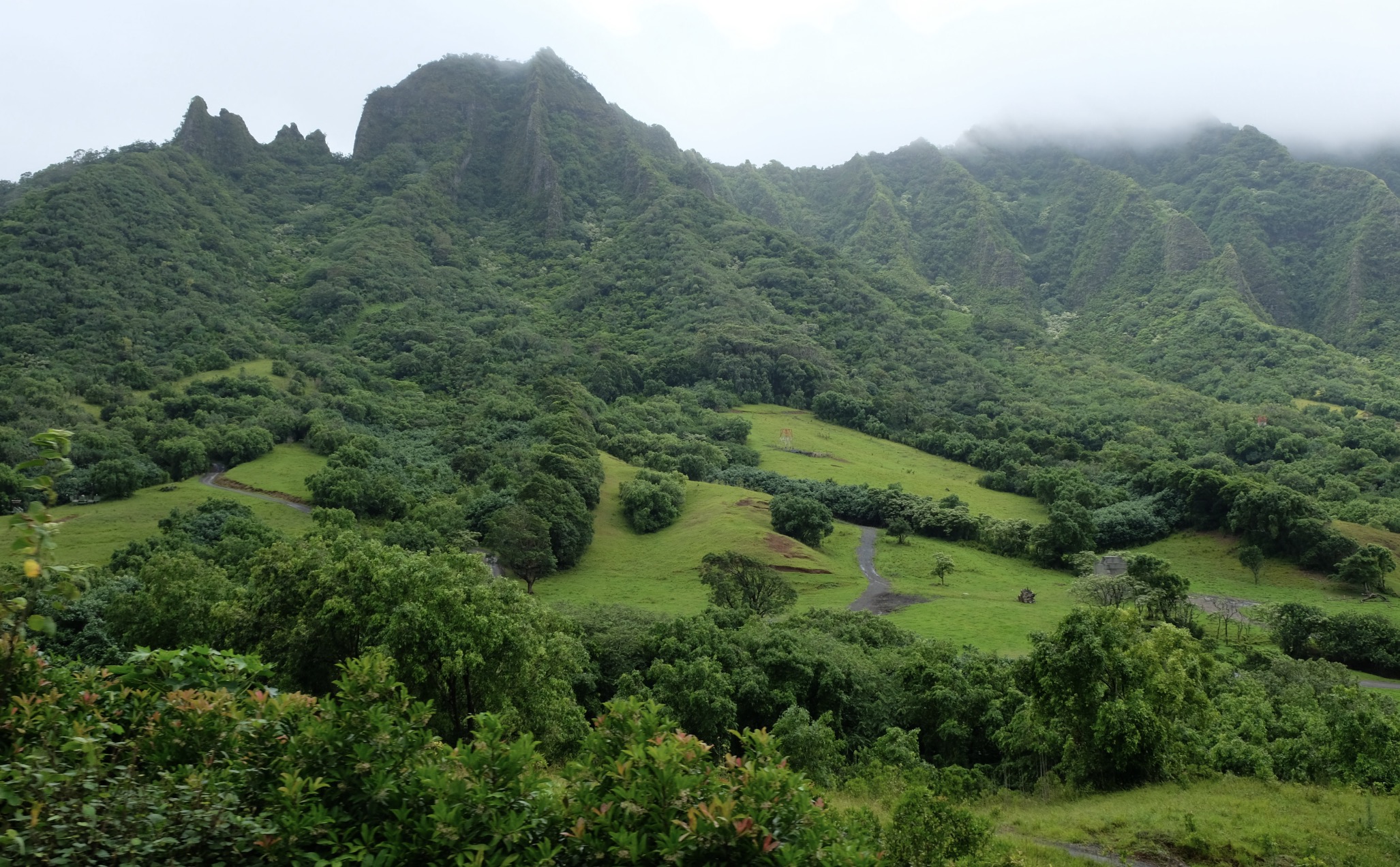 30 years on, Kualoa Ranch has become a go-to spot for Hollywood filmmakers. The vast verdant land is nestled between lush mountains and Kaneohe Bay, making it the ideal setting to shoot some of Hollywood's most iconic movies. Since being featured as the backdrop of Jurassic Park, a number of other films have followed suit such as 50 First Dates, Jumanji, Jurassic World, and Kong: Skull Island.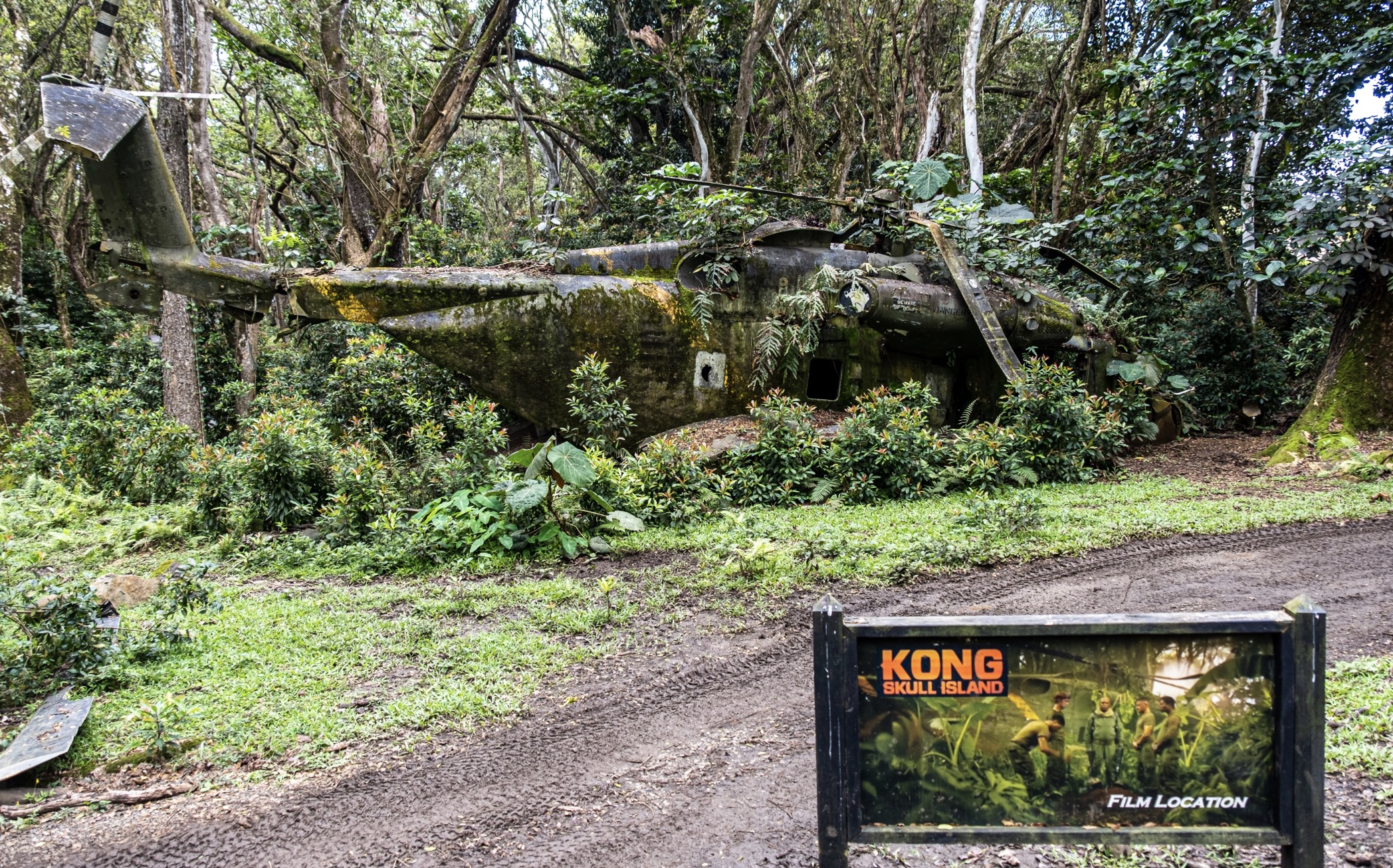 While Kualoa continues to be used as a set for films, TV shows, and fashion shoots, the family-owned and operated ranch has also become a popular tourist destination. Below is a guide on how to get there and what you can look forward to on your trip to Dinosaur Valley.
Getting there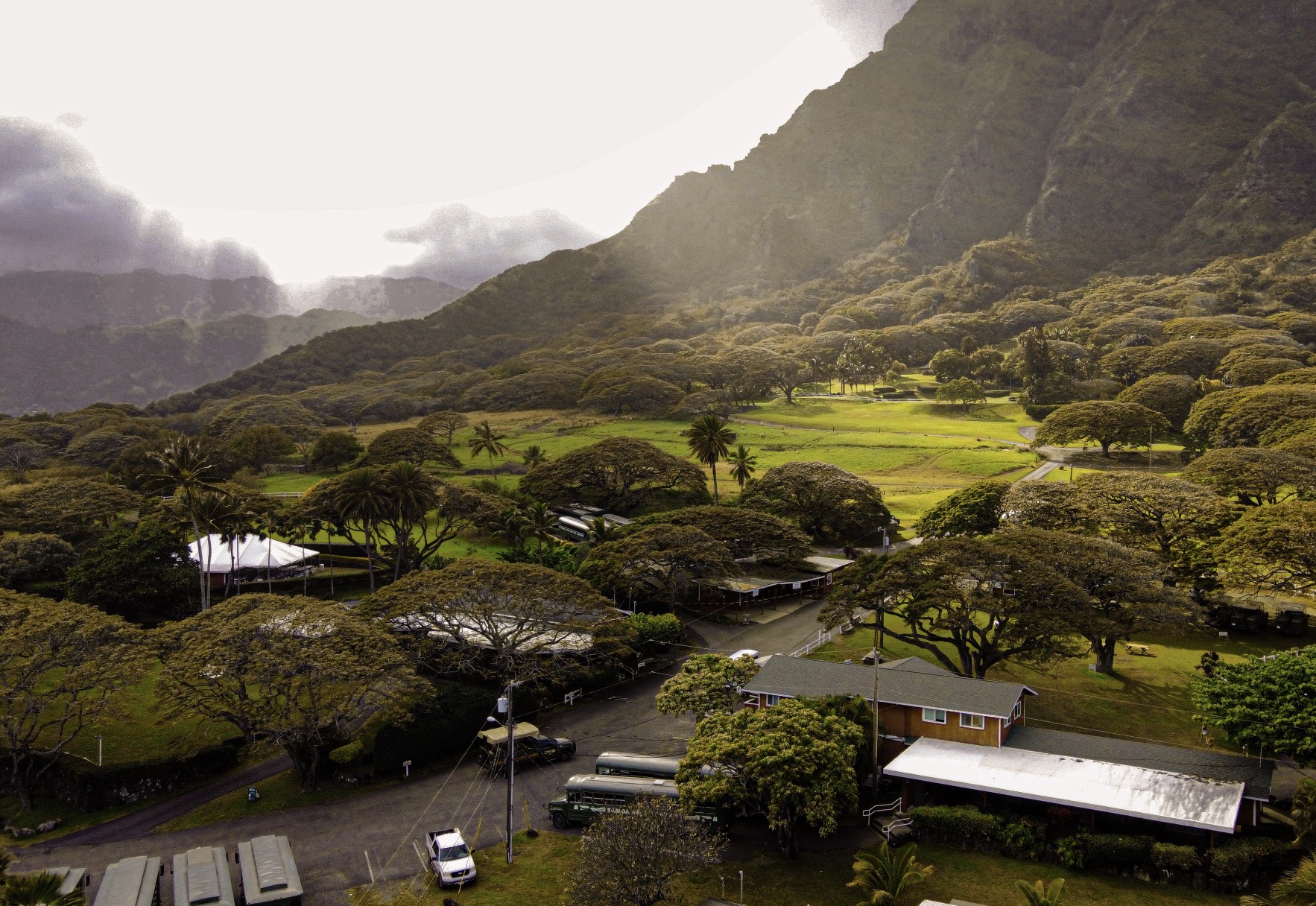 The best way to get to Kualoa Ranch is via car. Although you can take a tour bus or taxi, a rental will give you more freedom and time to explore the area. It's especially worth it if you're bringing kids along. You can book car rentals at Honolulu Airport or book online in advance for the best rates. In order to rent and drive a vehicle in Oahu, all you'll need is a valid driver's license, be at least 20 years old, and you're good to go!
To get to Kualoa Ranch from Honolulu Airport, take H-1 West, then exit onto Kamehameha Highway (Route 83). Follow Route 83 through Kaneohe, and Kualoa Ranch will be on your right, approximately 30 miles from the airport. If you're worried about getting lost, pre-download the route on Google Maps, so you can easily navigate even without an internet connection.
Things to do at the ranch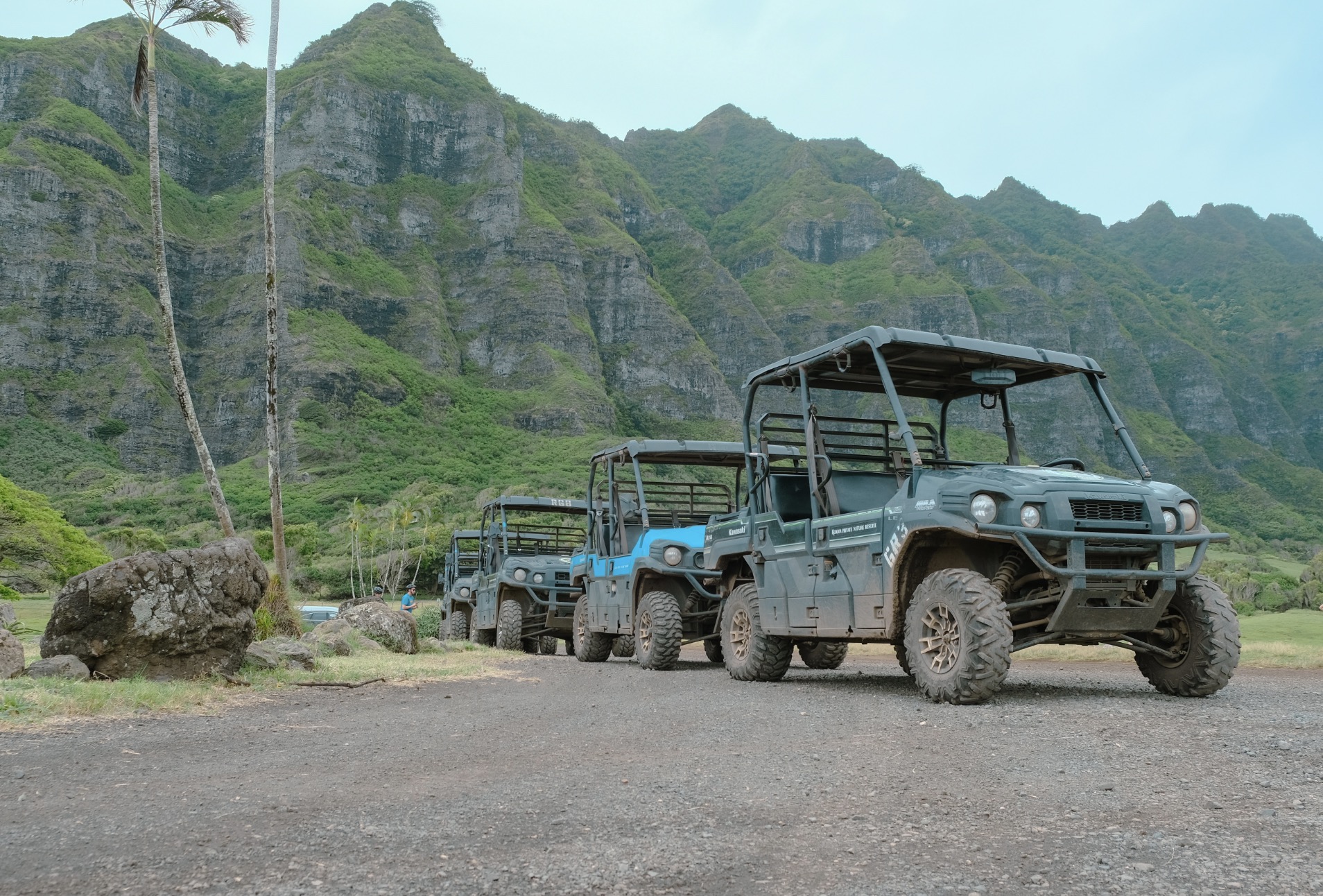 The ranch sits on a 4000-acre private nature reserve and a vist to the Jurrasic Park set isn't all that they offer. They also run a catamaran tour on the blue waters of Kaneohe Bay, a multi-passenger UTV tour, a zipline that crisscrosses the Ka'a'awa Valley, horseback riding, and more. But if you can't decide which activity to choose, you can opt for the Best of Kualoa Experience Package, which includes three 90-minute tours: the Hollywood Movie Sites Tour, the Jurassic Jungle Expedition, and the Kualoa Grown Tour, plus an all-you-can-eat buffet lunch.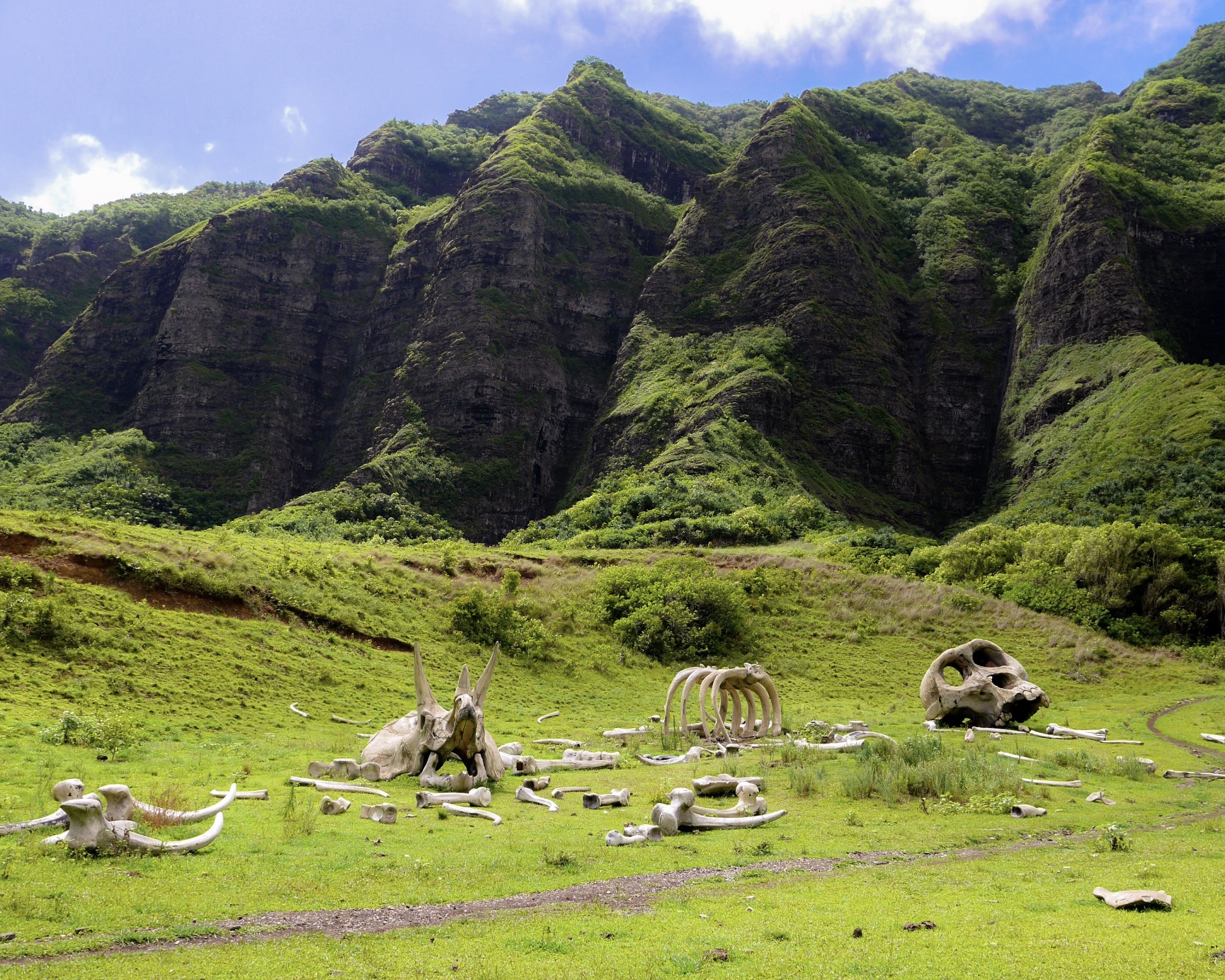 For those interested in exploring the surrounding areas, Kualoa Ranch is located on the windward side of Oahu, which is home to some of the most beautiful beaches in the world such as Kahana Bay Beach Park, Swanzy Beach Park, Kaawa Beach, and Kalae Oio Beach.
No longer confined to the silver screen, Kualoa Ranch makes it possible to live out every Jurassic Park fan's dream of visiting Isla Nubla. This uniquely Hawaiian destination promises an extraordinary adventure for anyone who wants to connect with both nature and cinematic history.