Texas Hold'em Poker and TV cameras have been good friends for some years now. The World Series of Poker first appeared on US screens with Finals table coverage on CBS in the late 1970s, with ESPN taking on the broadcast duties in 1987.
The defining moment in poker's TV history, however, came with the invention of the 'pocket cam' (or 'hole cam') – a small camera pointed up under a glass panel on the poker table that allowed the viewer to see the two 'hole' cards each player holds. This simple device caused a revolution as viewers could follow the entire game. Previously they'd only see a player's cards if he or she chose to show them, or the player went all-in and had to reveal them. Televised pro poker became a phenomenon, with a rolling cast of BIG characters, and was suddenly everywhere. With the boom in online poker, more people are playing than ever, but the cameras have all but disappeared. So, here's an update on some of the biggest names from the early 2000's mania for the game.
CHRIS MONEYMAKER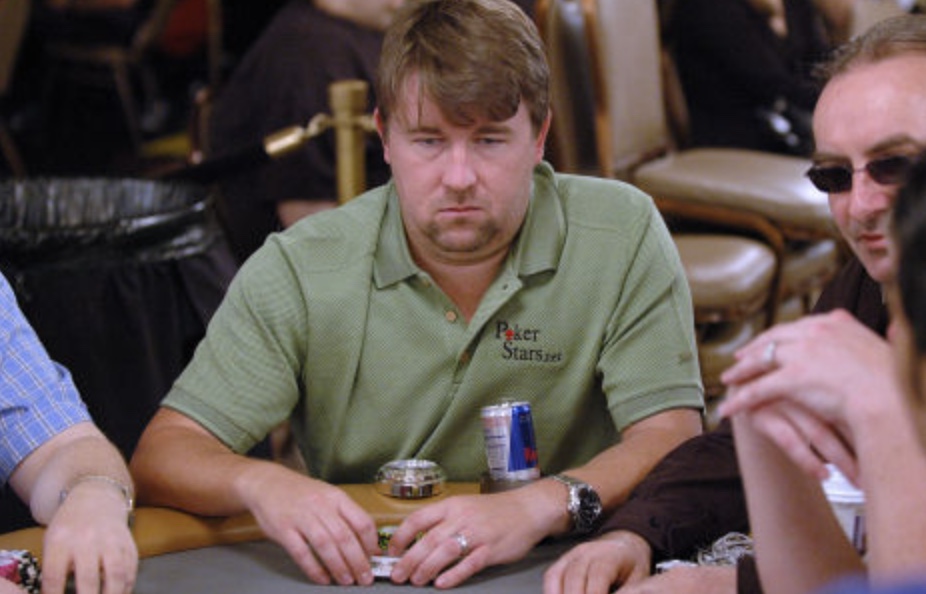 ESPN went all-in with the pocket cam in 2003, when they gave their production of the World Series of Poker the same treatment as other sports. Live action feel, flashy graphics and high drama atmosphere were all front and center. The undoubted breakout star of their inaugural broadcast was Chris Moneymaker, a Tennessee accountant who'd taken his seat at the big table by winning an online tournament with an entry fee of just $40. It couldn't have come at a better time – Moneymaker's ride from amateur to $2.5m WSOP Champion sparked a fire in the public imagination and when we look back, is arguably the main reason no-limit Texas Hold'em became the most popular poker game on Earth. Moneymaker gave up his day job and is now a professional poker player to this day, with career earnings of nearly $4m.
DAVE 'THE DEVILFISH' ULLIOTT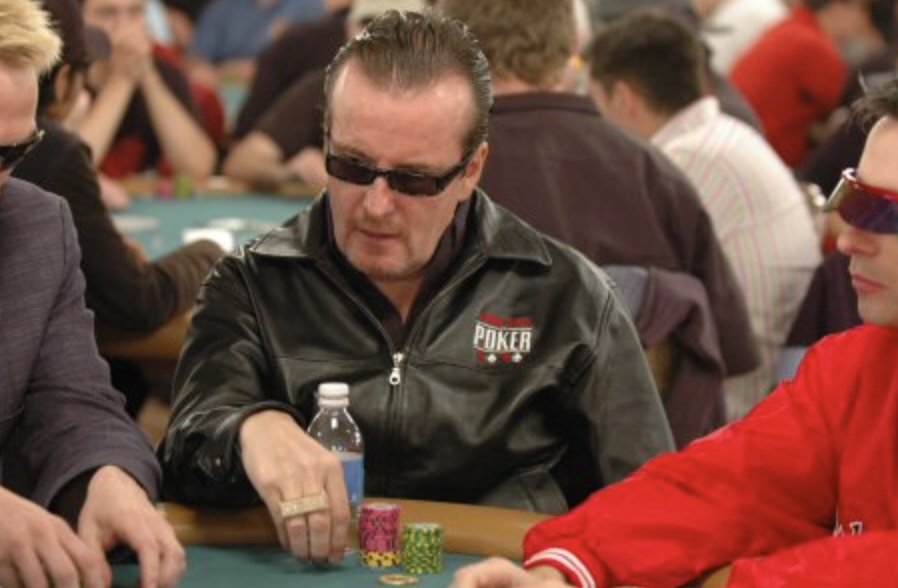 Texas Hold'em wasn't just a US phenomenon. On the other side of the pond, Channel 4 in the UK were busy using the hole cams to run their own series of tournaments, broadcast as Late Night Poker. Less flashy than their US counterpart, the show was set in a darkened studio, without the noise and excitement of the WSOP crowds. Perhaps a more psychological experience, viewers were able to listen to all the table talk, and gain an insight into the players. The first series in 1999, was won by Dave 'The Devilfish' Ulliott, who became the UK's first poker celebrity. A seasoned pro by the time of shooting, Devilfish capitalized and took his talents to the US TV circuit, where he won the biggest prize in 2003's World Poker Tour, taking the Jack Binion World Poker Open over Phil Ivey. Still arguably the most famous player from the British Isles, Ulliott passed away in 2015.
JENNIFER TILLY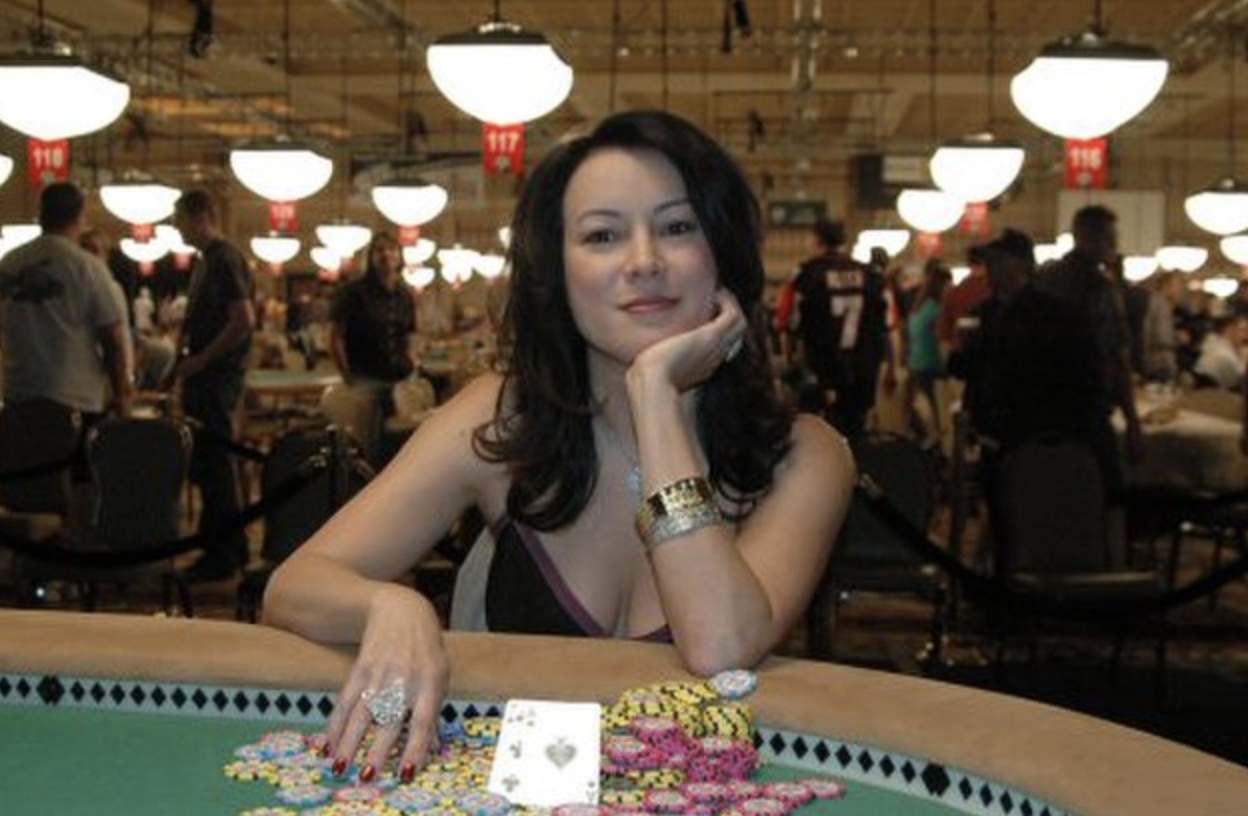 Bringing – literally – Hollywood glamor to the poker table, Oscar nominated actress Tilly ran out as champion in the 2005 World Series Of Poker Ladies No Limit Texas Hold'em, and became a regular on the Game Show Network's Poker Royale series. With career poker earnings approaching $1m, she was nominated for the Poker Hall Of Fame in 2018. She continues to both act, and play poker and her long term partner is fellow poker pro, and tournament commentator Phil Laak.
PHIL HELLMUTH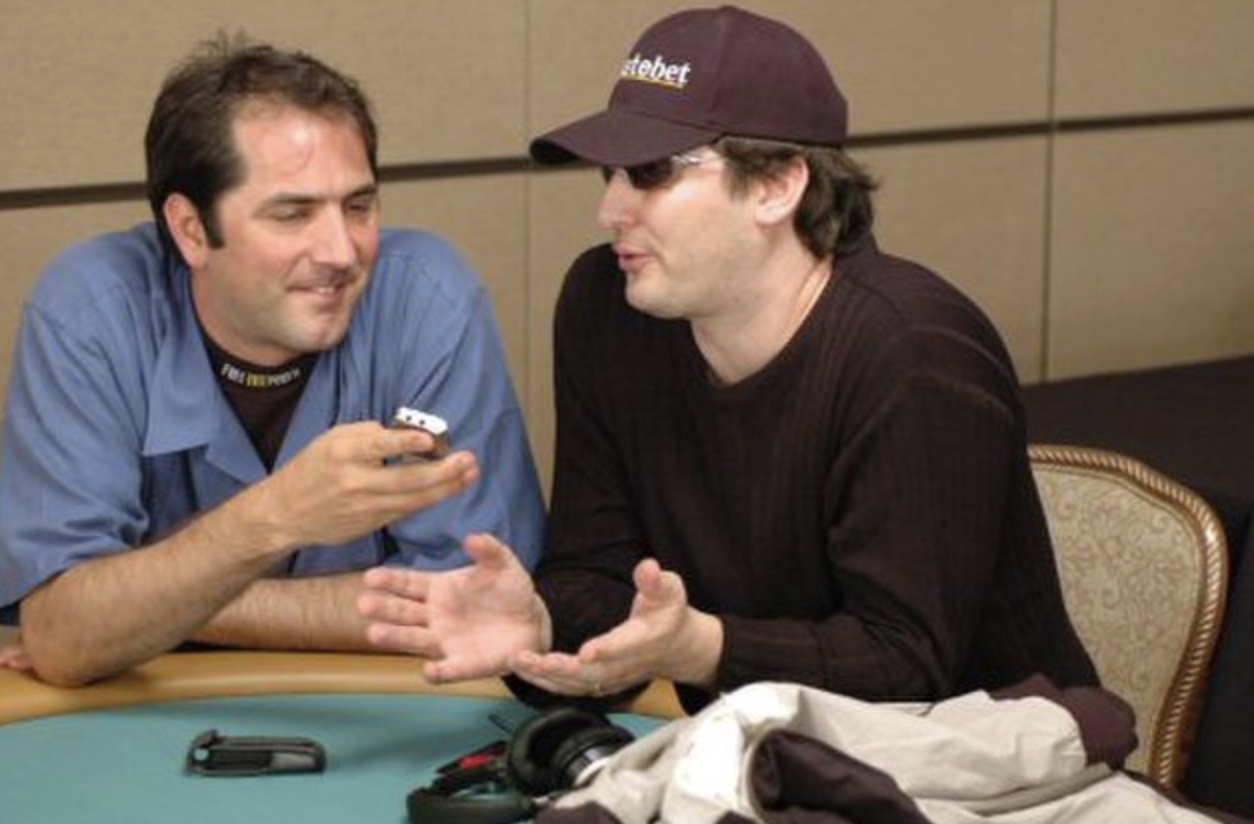 If we don't see every tournament on screen these days, the World Series of Poker remains a big TV draw, and we've continued to see celebrities debuting in pro poker in recent years; James Holzhauer being a good example, having initially rose to fame as the second best ever Jeopardy! player. Phil Hellmuth became, and remains, a celebrity because of the poker table. Dubbed the 'Poker Brat' partially due to him being the youngest ever WSOP winner at age 24, and possibly more so due to his sometimes epic rants during games – cameras were drawn to him like a poker John McEnroe. Hellmuth is a poker pro to this day, and the cameras still come. This year saw him defeating fellow poker boom alumnus Daniel Negreanu in a $400,000 game on High Stakes Duel II.