More than 15 years ago, we witnessed the last episode of Frasier, the Golden Globe and Emmy winning series. Starring Kelsey Grammer, the show won many awards. It started as a Cheers spinoff but ended up as a bigger and more-successful show. But what happened to the cast of Frasier?
The show stars Kelsey Grammer as Frasier Crane. The freshly divorced therapist moves to Seattle to move with his dad. The show rose to a cult and iconic status. It is now one of the most beloved sitcoms of all time. It ran for 11 years, and it acquired a record number of Emmys in the process.
In the show, Frasier desperately tries to live a bachelor lifestyle despite the fact he lives with his cranky father and younger brother. The series ended in 2004, but Grammer said they might do a reboot. That never happened. So, let's take a look at what happened to the cast of Frasier. Where are they now?
Kelsey Grammer – Frasier Crane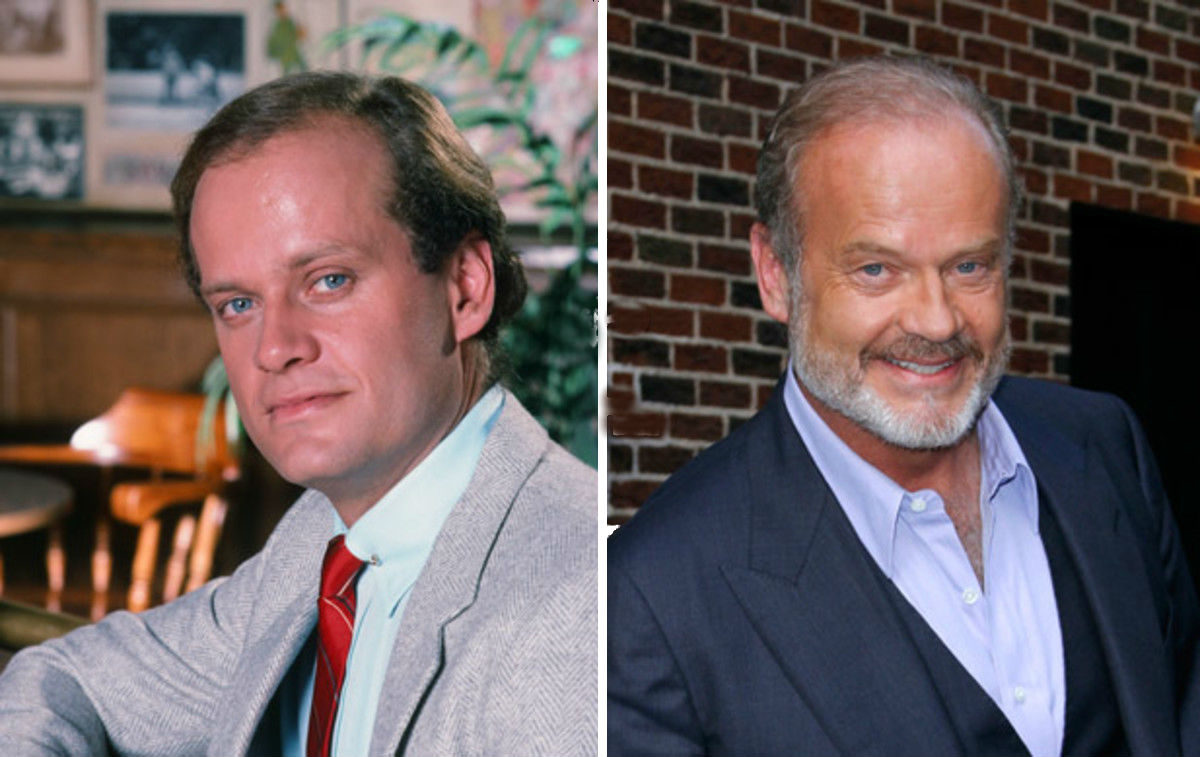 Kelsey played the title character for more than 20 years. He first played the eccentric therapist in Cheers. And then he played him in the direct spinoff, Frasier. The series focused on his bachelor lifestyle in Seattle. There, he worked as a psychiatrist while trying to deal with his father, brother, son, and many women around him.
Following the end of the show, Kelsey had troubles shedding the character of Frasier off. And we can understand why. For starters, he earned a lot of money from the show. No other show paid him such an amount. At the peak of Frasier, Kelsey earned $1.6 million per episode for the final two seasons. That is $38 million per season. At the time, he earned a record salary for a TV actor.
His salary remains as the fifth-higher per episode by a TV actor. Immediately after the show, Kelsey tried producing. He produced an American adaptation of the British show The Sketch Show. He also appeared in the British show. But it only lasted for six episodes. In 2007, he had a short run in the sitcom Back to You. And then in 2009, he starred in another short-lived series, Hank.
In terms of television, his biggest success following Frasier remains Boss. It ran from 2011 to 2012. He then had some short-lived success with Partners in 2014. Grammer remained active in the theater and appeared in several productions like My Fair Lady, Le Cage aux Folles, and Man of La Mancha.
Many fans also remember him as part of the Simpsons family. Now, he did not voice any of the Simpsons family members. Grammer voiced Sideshow Bob for many years.
He is now in marriage with his fourth wife Kayte Walsh. They have a daughter and two sons together.
https://www.youtube.com/watch?v=-qJIGT1hiKo
David Hyde Pierce – Niles Crane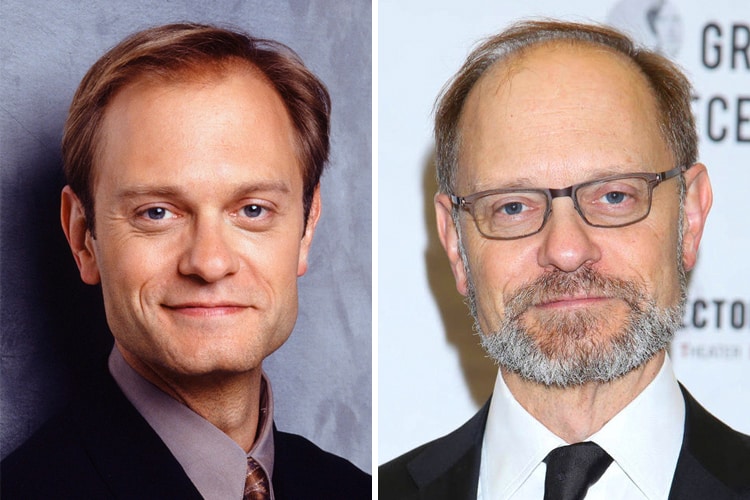 Some might say he was too little compared to his older brother. Pompous and fussy, Niles shared his brother's taste in fine art and food. But the two often got into heated arguments and fierce competitions. But Niles brought a lot of laughs over the course of the show.
In the show, Niles famously had a burning love for his father's housekeeper Daphne. Even before the show, David had a successful career in the world of television and theatre. And following the end of Frasier, he got back to the theatre.
There, he won a Tony Award in 2007 for his performance in Curtains. In 2015, he directed the Broadway musical "It Shoulda Been You".
He also reunited with Grammer in The Simpsons. The two played brothers again. Pierce voiced Cecil, Sideshow Bob's younger brother. And Grammer voiced Bob.
In 2007, Pierce came out as gay and married his long-time partner Brian Hargrove the next year. David earned a considerable amount from Frasier. He earned $1 million per episode for the final two seasons.
John Mahoney – Martin Crane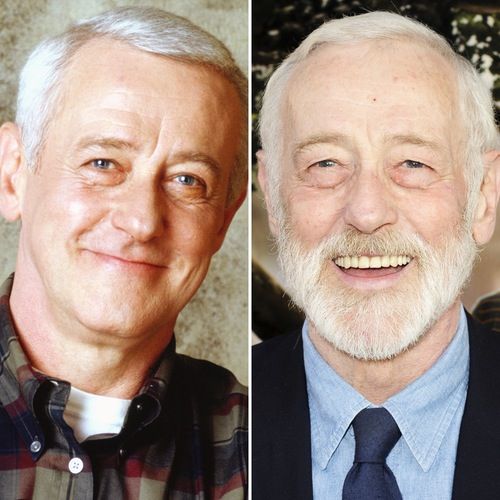 John Mahoney won a Tony award before entering the world of Frasier. He had a lengthy and highly esteemed career on stage and screen before his time on Frasier. And he continued that career after Frasier. Mahoney served as a longtime performer in Chicago's Steppenwolf Theatre. He returned to the stage in 2004 following the end of Frasier.
He starred in the production I Never Sang For My Father and The Dresser. The next year, he appeared in a regional production of Anyone Can Whistle. The same year, he appeared in the movie Fathers and Sons. He voiced the father of Sideshow Bob in The Simpsons. So, in a way, the Frasier cast reunited completely on The Simpsons.
During the 2010s, John returned to TV and appeared on shows like In Treatment, Hot in Cleveland, and Burn Notice. In Hot in Cleveland, he reunited with Jane Leeves, who played Daphne in Frasier.
On February 4, 2018, John passed away in Chicago from cancer. He got diagnosed with cancer in 2014. At the age of 77, he passed away in February 2018.
Jane Leeves – Daphne Moon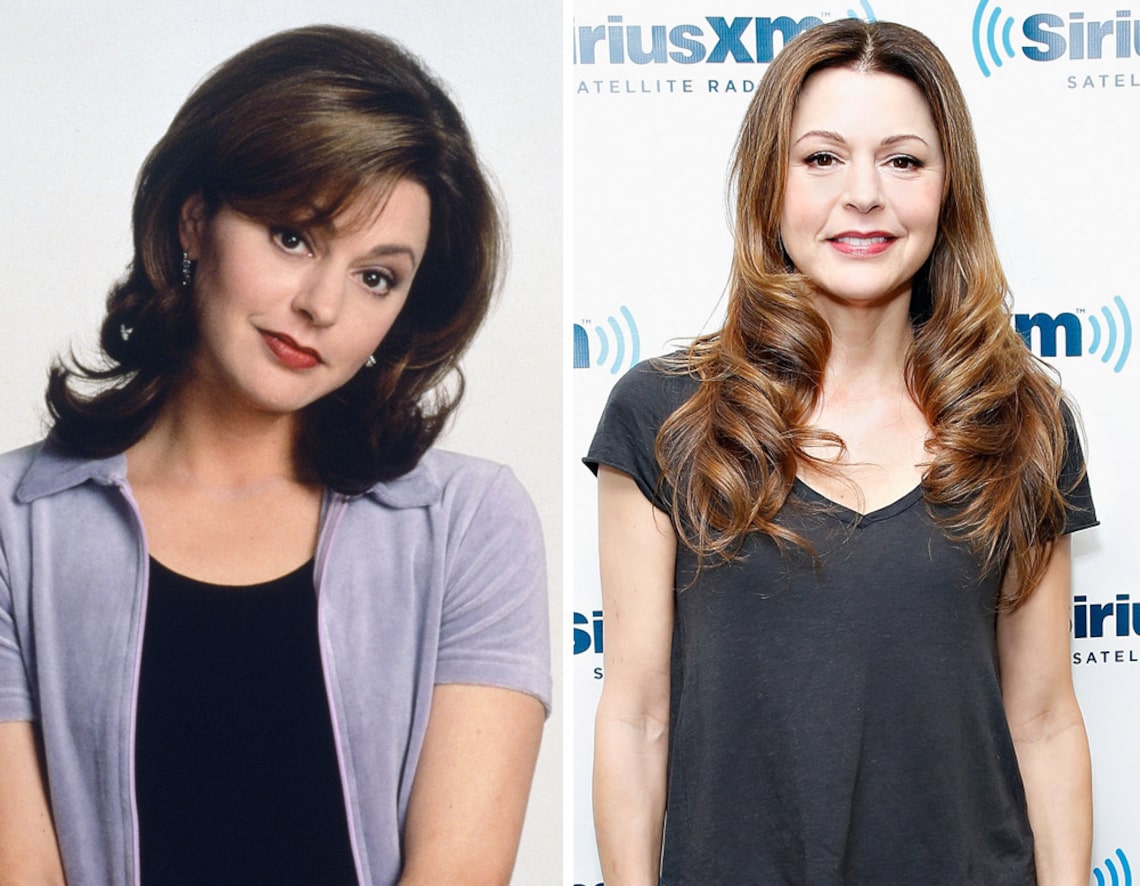 Many people still recognize Jane as Daphne. She played the kind-hearted lady from Manchester, England. In the show, she served as the psychotherapist, housekeeper, and doctor of Martin Crane. Eventually, she got married to Niles, the younger brother. Daphne served as the mediator between Martin and Frasier.
The show helped her earn nominations for an Emmy Award and a Golden Globe Award.
Following the end of Frasier, she picked up guest appearances in several TV shows. For example, she appeared in Desperate Housewives. Then, she earned a leading role in Hot in Cleveland as Joy Scroggs. John also had a small role in the show, where the two reunited.
Even if you haven't seen her on the big screen, you've probably heard her. She voiced characters in Garfield 2, The Penguins of Madagascar, Phineas and Ferb, Lego Star Wars, and Mickey and the Roadster Racers.
For her most recent role, she played Dr. Kitt Voss in The Resident. She got married to Paramount executive Marshall Coben. The two have a son together.
Moose – Eddie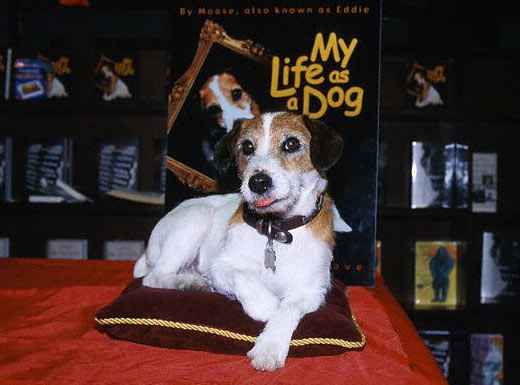 We cannot finish our list of Frasier characters without Moose. He played the beloved Jack Russell terrier, Eddie. Many fans consider Eddie the third son of Martin Crane. Throughout the series, Eddie constantly aggravated Frasier. Eddie served mostly as a recurring comedic plotline.
But he also managed to make the Jack Russell terrier breed famous. Now, many dogs from this breed carry the name, Eddie. Moose had an established career in Hollywood before coming to Frasier.
But by the time he joined Frasier, Moose approached his senior years. He retired from the show in 2000. He then got replaced by his look-alike son, Enzo. Moose enjoyed his retirement until his death in 2006. Moose lived for 15 years, most of them spent in Hollywood. Following his death, Kelsey Grammer revealed Moose often bite his co-stars during filming.