It is not easy to make a man happy in bed. You have to please him emotionally and sexually. How to keep your man happy in bed? Well, simply, be attentive to his needs and know when to give him some space.
If you want to please him sexually, you have to be ready to try new things and be adventurous. Men love spicy things in the bedroom. They love some dirty talk, they love it when you take the initiative, and enjoy a good old blow job.
That being said, intimacy is one of the most important things in a happy relationship. And it is not all about good sex. Sexual intercourse is part of intimacy, but not the only one. Today, we will talk about how to make your man emotionally happy and sexually happy. With that in mind, here are some secrets and sex tips for a better sex life with your man.
Do It With The Lights On
Remember, men are visual creatures. They love watching you and enjoying your body. Most women do not have the confidence and self-esteem to enjoy sex during the day or with the lights on. They are afraid of their body. Stop worrying about C-section scar, cellulite, or anything else.
If you continue worrying about your body, he will stop being attracted to you. He is not there to worry about your insecurities. After all, he is with you in bed, right?
Touch Yourself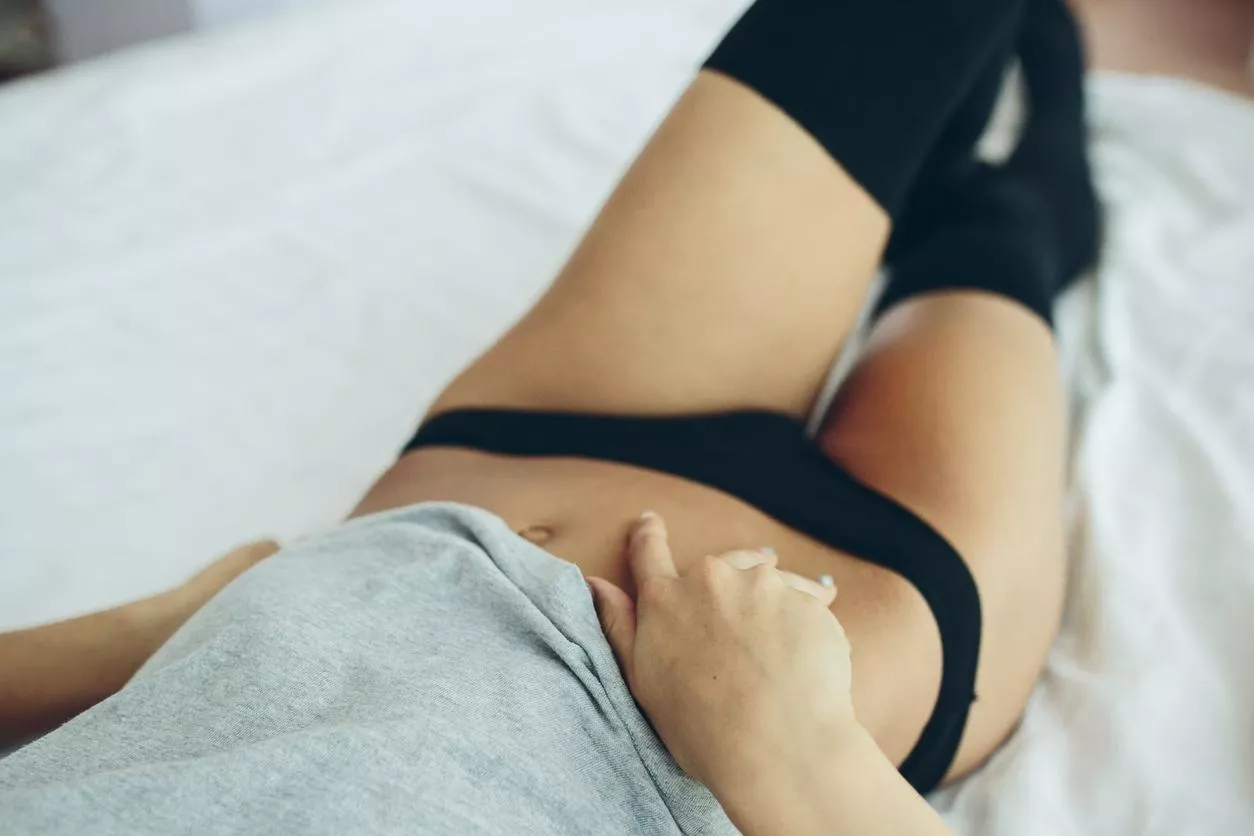 Not many things are sexier than a woman touching herself in bed before some action. Some women might find this embarrassing. But watching a confident woman fully connect with her sexual side is a huge turn-on.
You are giving your man and sexual partner a private peep show. When he sees the pleasure on your face, he will get a better understanding of how to touch you. And he will use that in the future for sure.
Use Your Mouth
Let's not be Captain Obvious here, but most men love the good old blow job. The problem is, they do not like asking for one. Men love it, even more, when their woman initiates a blow job. Do it slowly.
Come to your man and sensually touch his pants, then start undressing him and slowly use your mouth to give him the pleasure of a lifetime. Surprise him, and he will be as happy as he can be.
Create A Mood
Do not wait for your man to set the mood for great sex. Our environment has a huge influence on our mood. Set up a romantic ambiance that will boost sexual satisfaction for you and your sexual partner.
At least stick to the basics. Make sure the place is warm, clean, and inviting. You can invest in some soft sheets as well. Find some lighting that will provide several levels of light in the bedroom. Turn them down with a dimmer or a lowering device.
Give Him An Aroused Massage
Do not underestimate the power of a good sensual massage. You can make him die down on the bed and apply some warm oil to his aching body. Start with a sensual head massage and then move down.
Bonus points: you can try a body massage. Do not use your hands. Use your body to rub yourself against his body and your mouth to kiss him everywhere as you move down to his genital area. A flick of the tongue here and there will leave him speechless.
Gently caress his sensual spots with slow and circular movement. Get him in the mood and then you can choose to dominate him or let him take over control.
Take It Out Of The Bedroom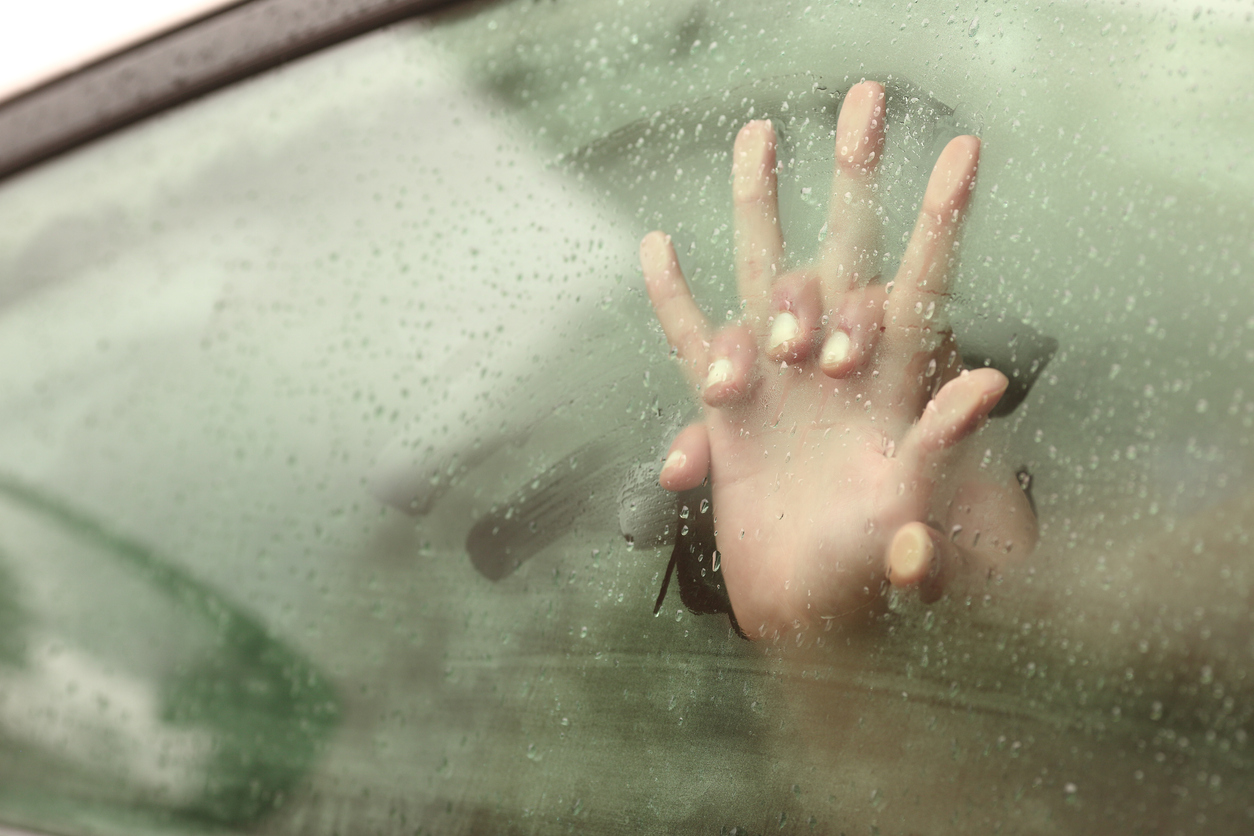 Most couples fall into the trap of enjoying sex in only one sexual position and only in the bedroom. Keep things exciting by exploring new places to play. You can try the kitchen table, the laundry room, and even the car. If you are bold enough, try some outside action. You do not have to get fully naked outside. Just some touching or oral sex will do the trick.
Having great sex in new areas can lead to more fun, excitement, and sexual satisfaction.
Be Vocal
Men love to hear you screaming. They love to hear how much pleasure and enjoyment you have. This gives them confidence and boosts their ego. They want to know they are doing a great job. You can either talk dirty or moan now and then.
Your man will surely respond to the oohs and ahhs. He loves your validation for his work.
Be Ready To Initiate Sometimes
We talked about how you should initiate blow jobs. But you should also initiate sex every now and then. The most common complaint in couples therapy according to marriage and sex experts is male partners feel they often have to initiate sex all the time.
Remember, men love to be seduced. That makes them feel desired and attractive. Initiating sex sends him a message that you want him. And that is a major confidence boost.
Try Some Role Play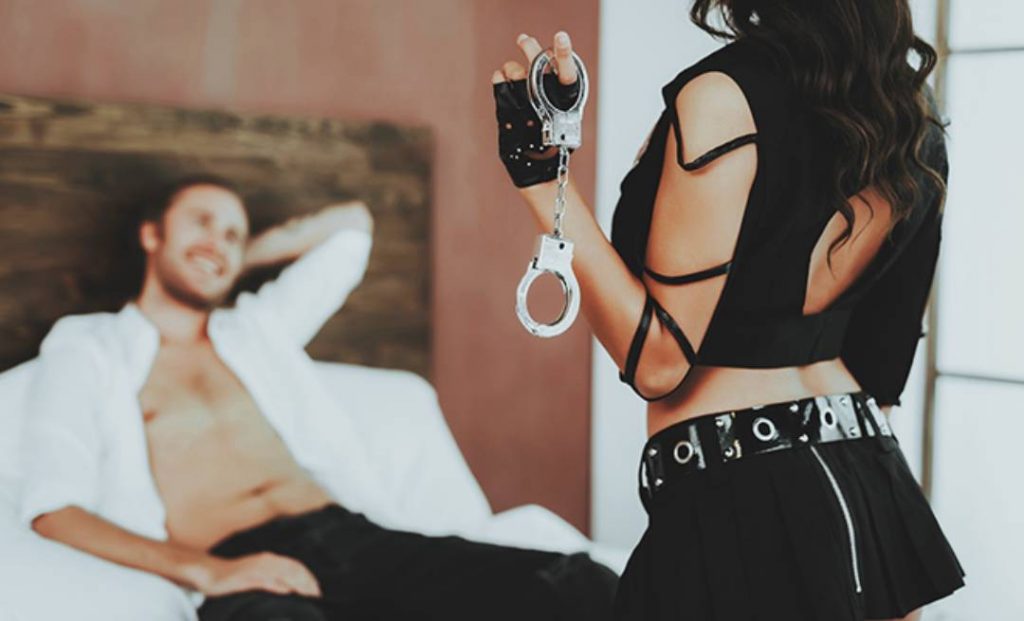 You can make his fantasies and dreams come true. And he will love you for it. Men cannot help but feel addicted to a woman who fulfills their sexual fantasies.
Role play will heighten his arousal by taking on a different persona. You can try any scenario, be it a dominant or submissive role.
Do Something Taboo
Every man out there wants to try something new and adventurous. The question is, how ready are you for that? Would you try something taboo, like say, anal sex? Communicate with him whether that is something you both like.
If you can find something that you both want to experience, it is time to spice up your sex life.
Kiss Him Passionately
We touched before that a flick of your tongue here and there can make a huge difference. Do not underestimate the power of your kiss. Do you want to know how to make a man cry in bed? Kiss him passionately.
Kissing is one of the greatest pleasures he can experience before and after lovemaking. But also during lovemaking.
Dress Up
We are not saying put on your sexiest dress. You can dress up with anything that will boost your confidence. For example, you can put on some see-through nightgowns to fire up his fantasy.
Your man cannot resist sexy lingerie. Trust us.
Dirty Talk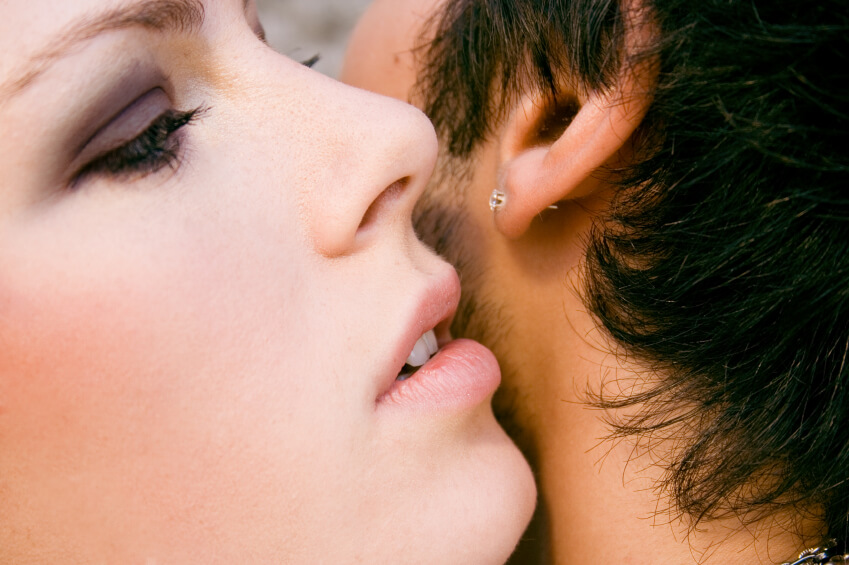 Let's finish off our list of how to make your man happy in bed sexually with the oldest trick in the book. Not all women are good at this. Truth be told, not every woman is confident enough to say things like "I want you to fuck me here" or "I want your penis inside me".
But dirty talk is something that will give him huge confidence. You can start slowly and say things you are comfortable with. For example, "you make me so wet". And then spice it up.
Let Him Dominate You
Men love to feel in control and in power in the bedroom. Allow him that satisfaction. Even if he doesn't make an active move to change sex positions and things, you can help him switch it up. All you have to do is get out one of his silk ties, have him bind your hands together, and let him take it out from there.
You will not regret it.
How To Make Him Emotionally Happy
The sexual part is only one part of the equation of how to make a man happy. You need to make him happy emotionally as well. Here are a few things to pay attention to in your healthy relationship.
Get To Know His Mood
Men can be moody as well. They have different moods. We are used to the fact that women can be moody because of hormones and menstrual cycles. But men can be moody as well.
Get to know your men to understand his different moods. Sometimes he wants to be left alone. Sometimes he might feel upset and he needs you to comfort him. It is not all about sex ladies.
Wait until he is in a good mood to have a serious talk.
Encourage Him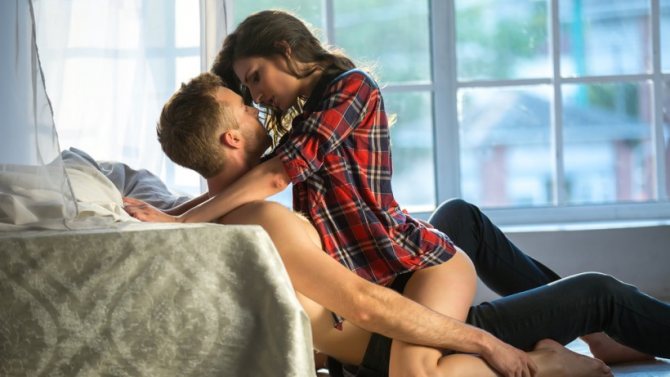 Men need a woman who will be their support. Someone that will push them forward. Encourage your man all the time, not just in the bedroom, but in everything else in life.
Let him know if he has done a good job cooking you dinner or lunch. And if he has a big interview coming up, praise him and let him know you have his back. Make him feel positive.
Let Him Know How Much You Like Him
Just do not go overboard. Let him know how you feel about him. No, you do not need to send him texts 1000 times per day. But he wants to feel appreciated, loved, and secure. Just as much as we ladies do.
Learn To Compromise
Some people will tell you there is a rule. Happy wife = happy life. Yes, that is true. But men are not the only ones who should compromise. Do not be the woman who always gets her way. After a while, your man will think it is easier to give you what you want instead of putting up a fight.
And that will make him feel miserable about himself. You want him happy, right? Well, learn to compromise.