When you read the title how to make a man cry in bed, you probably think to make him cry with sadness. Nooooo. We are going to talk about how to make a man cry in bed out of happiness. He will shed tears of ecstasy.
Today we will talk about great sex. And how you can make that possible for your man. Sex is what you make of it. And if you are good, you will make a man cry out of happiness. Enjoying sex and making sure your partner does, is the essence of a happy relationship.
Why Make Him Cry?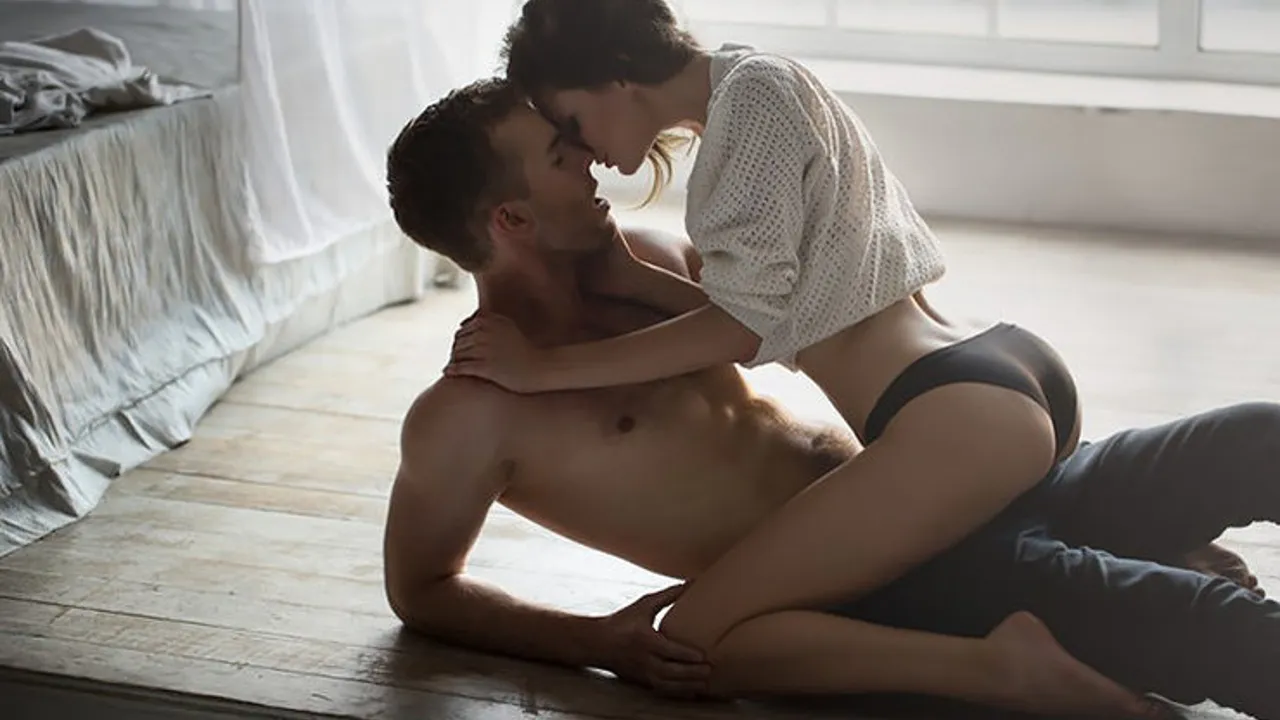 Don't you just love the feeling that you made your sexual partner cry out of happiness? And he says he cannot wait to be with you again and again?
Only a woman who has mastered the art of making love can make a guy sexually addicted to her. This gives you so much power. Yes, it can take a while to perfect the art.
But that is why we are here to help you. The trick is to make things so well that he forgets about anyone else and provide a safe place where he can try new things that he hasn't done with anyone else before.
During sexual intercourse, our brain produces dopamine, a neurotransmitter in response to sexual stimulation. Dopamine is the happy hormone, one that gives us a feeling of well-being. Sex, also produce serotonin, a feel-good hormone, that helps fight off depression and anxiety.
And the better you are in bed, the more dopamine and serotonin your guy will produce. And that will make him addicted to you.
So, do you want to give your sexual partner a back-arching, toe-curling, screaming orgasm that will keep him coming for more? Read on.
How to make a man cry in bed
Try Blindfold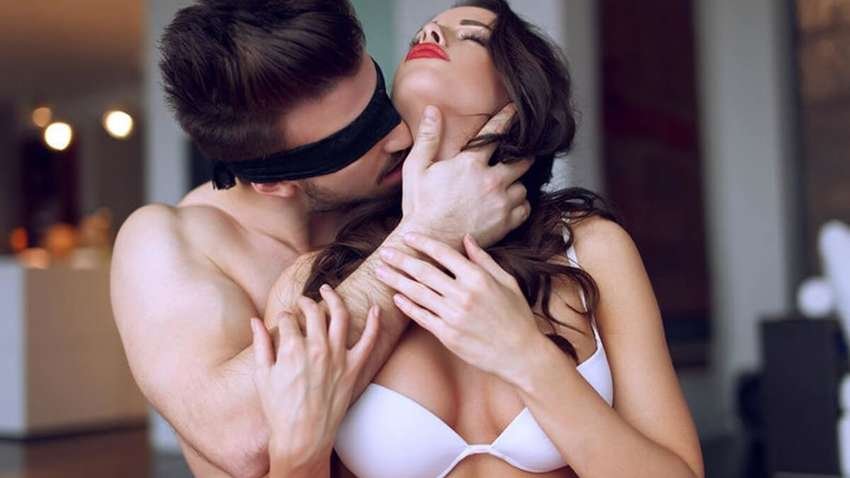 Using blindfolds is a powerful secret that will make him instantly excited. It adds a touch of mystery to the sexual act. Blindfold adds an element of surprise, making him remain excited and thrilled while you satisfy him in bed.
It closes his eyes, blocking one of his senses. And because his sight is blocked, his other senses are intensified. The sexual pleasure will be off the charts.
Surprise Him In Bed
How can you surprise your man in bed? Well, simple. Do something you haven't done before. You can do something he has hinted at before or something that you know he will enjoy.
For example, you can be the one initiating the sex act. Remember, in almost any romantic relationship, it is the guy who initiates contact. Well, switch the tables.
Another way to surprise him is to walk shirtless at home. Or walk bottomless. This is something every man desires. Going topless will make for a great experience that will make him want you even more.
Last, but not least, initiate sex in the middle of the night. Do it compassionately, because that will catch him totally unprepared for anything that happens.
Take Control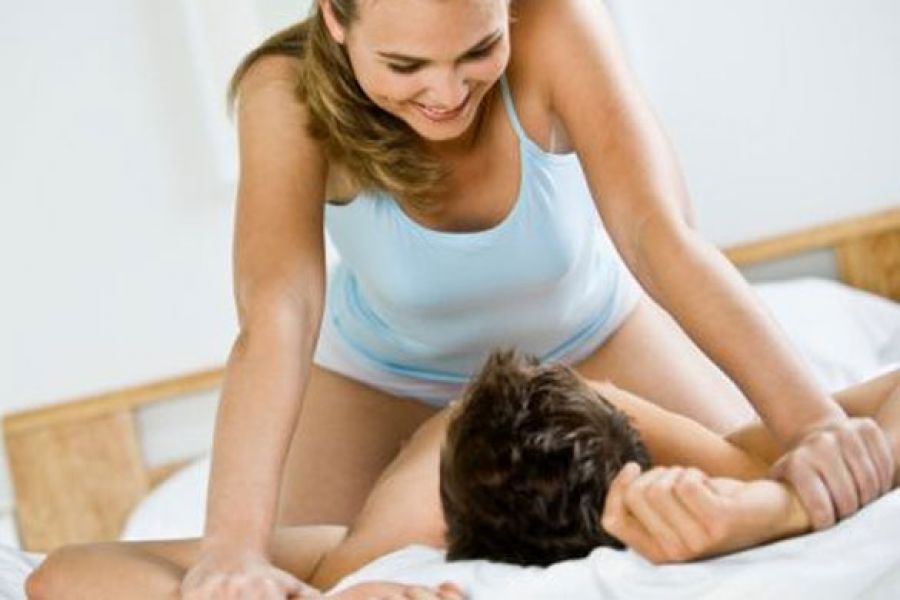 Every man wants to be dominated in the bedroom. This will make him vocal and cry out during sex. Dominating and taking control confident woman is a sexual fantasy that your guy surely has.
How to take control? Well, for starters, do not be afraid of being bad in bed. Remove any judgments you might have in your head. Once you free your mind of any taboo, you can enjoy sex completely and take on a dominant role.
After that, it is all about dirty talk. Talk dirty and flirty to your man. Answer some questions he has asked you before. Or check some hot things to say to a man in bed. Tell him you want him, tell him how he makes you feel, how he makes you wet, how good it feels when he is inside you. Those things will turn him on even more and encourage him to continue pleasing you.
Touch His Hotspots
Every man has a hot spot. Women have them as well. It is a matter of finding these hotspots and then using them to your advantage. If you like, you can even ask him.
Unlike women, grown men have no trouble sharing what makes them enjoy sex even more.
Give Him A Blow Job
Do you give good blow jobs? Well, it might be time to learn how to do it. Tell him you want to pleasure him right in the middle of sex. That will make him crazy.
It is no secret that most men love a good blow job. It is the easiest way to make sure he enjoys the sexual experience with you.
Another way to give him oral sex pleasure is to open the door without any clothes on, run your hands across his pants while he is watching TV or doing something else, and kiss him deeply. Tell him how much you want him and how you cannot resist him.
Bonus points for initiating a blow job in the car or a semi-public place. He is least expecting it. That will make him go crazy.
Give attention to his neck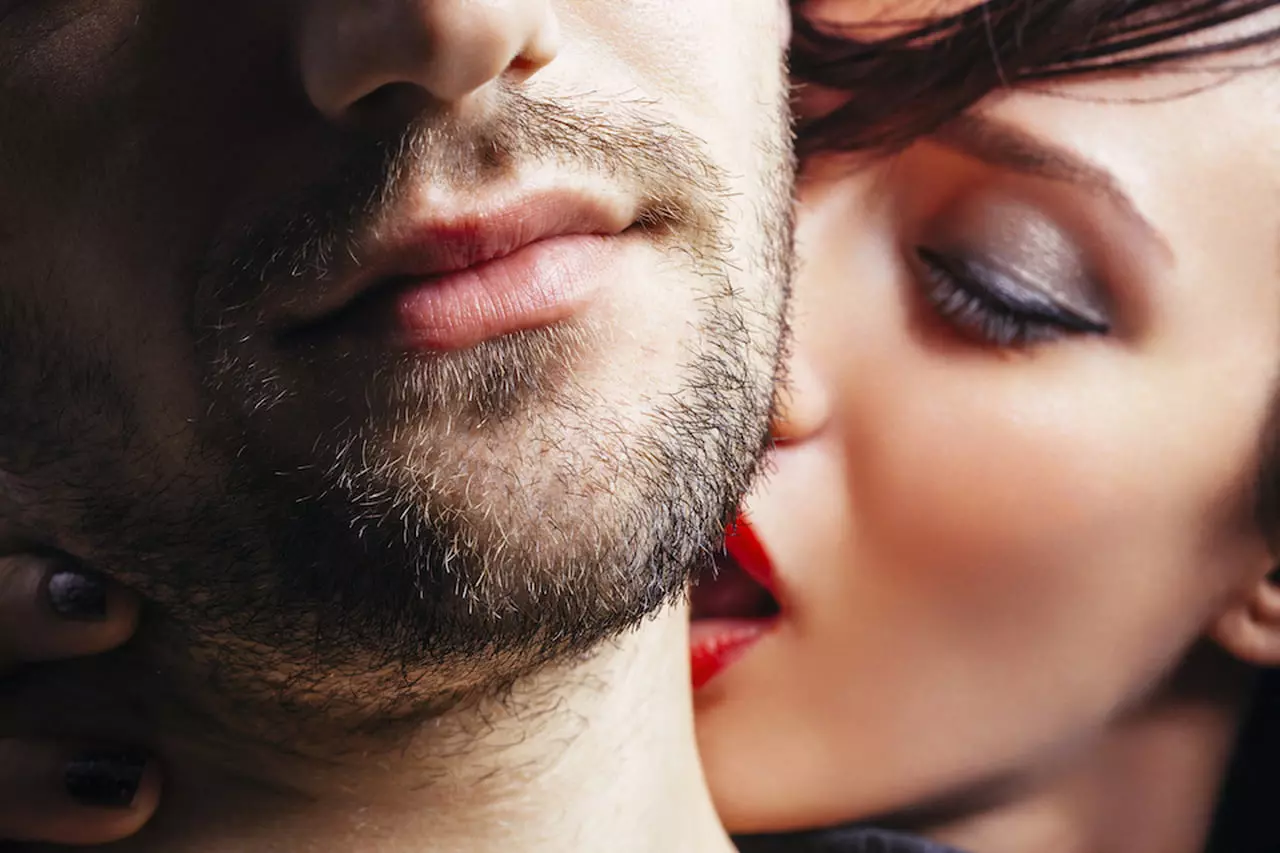 Speaking about an erogenous zone where grown men love to be kissed, the neck is another spot. Start with slow kisses and let him know that you want him. Start from the base of his ears and work your way down.
If he is into some rough play, you can even bite his neck softly. Alternate between kisses and biting. Do not let him know what comes next. Surprise him. And then take him to the bedroom.
Talk Dirty
We touched on this before. It is one of the best tricks to make him addicted to you and spice up your love life. Talking dirty can feel awkward in the beginning. It doesn't come naturally to all of us.
You can do it over the phone, which is great for starting. The best place for some dirty talk is in the bedroom. But if you really like to make him go crazy, spur some flirty talk on him during a public event. Tell him how much you would love him to take you home and tear that dress down.
Temperature Play
This is one of the oldest tricks in the sex life book. Men will tell you they love. But they haven't experienced it many times. All you need is an iced drink or some ice.
Kiss your partner after pressing the ice against your lips. Or massage him with some ice. Focus on areas that are susceptible to sensation.
You can also try some hot drinks, but the ice play is what works perfectly. You can also let him massage you with some ice, it will make him want you even more.
Submissive And Dominant Role Play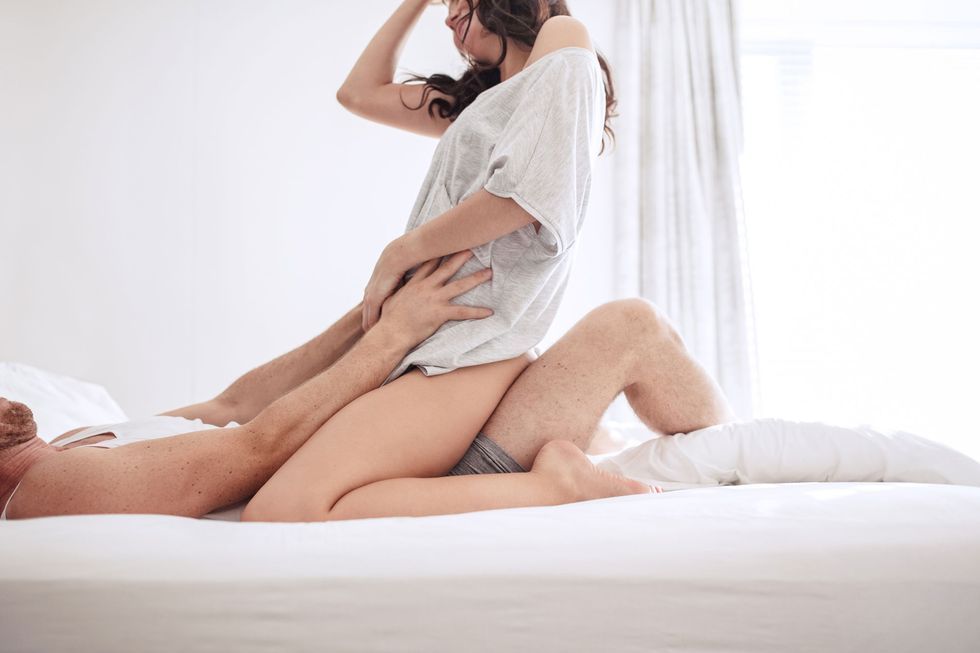 Let's finish off our list of how to make a man cry in bed with the simplest and easiest trick. Try a dominant roleplay or submissive roleplay.
This guy is sexually obsessed with you. His sexual desire is off the charts. He craves you. So, you have the power, and that allows you to try a power play.
Roleplay is a great sexual activity for adding dirty talk to your sex life as well. You can play anything you like, like doctor and patient, nurse and doctor, student and teacher, anything else.
And when you switch to submitting to him, you keep him sexually obsessed by catering to his needs.
Concentrate On His Thighs
This might come as a surprise, but his thighs are just as an erogenous zone as your thighs. Kissing his thigh will get him excited for sex. It is a popular misconception that men do not enjoy foreplay. No, he doesn't want to get straight to the bed.
Get him excited and aroused and then let him take you. Give yourself to him and he will reward you.
Massage Him Without Hands
Have you ever seen a body massage without hands? Yes, true, most men see this in a porn movies. Massaging during sex might be common. But doing a body massage without hands?
Grind over him in a slow, circular motion. You can massage any part of his body, including his back and torso. And use your tongue as much as possible. Sounds crazy and amazing, right?
Tease Him During Sex
Teasing is something you should do 24×7. You should never stop. Usually, women stop teasing their man once they get him in bed. But that is why sex might not be as fun and entertaining.
Continue teasing him during penetrative sex. Do not give yourself fully in. You can lean in for a kiss and playfully back away at the last moment. These are the little things that make him go crazy.