What is LuckyCrush? Before we can talk about LuckyCrush alternatives, we have to talk about the original platform first. Simply put, it is an online dating service that helps you connect with random strangers.
As a popular dating application, LuckyCrush has more than two million members worldwide. The online application matches randomly males and females, and if you are not happy with the present connection, you click NEXT and meet new people.
Is LuckyCrush A Good Site?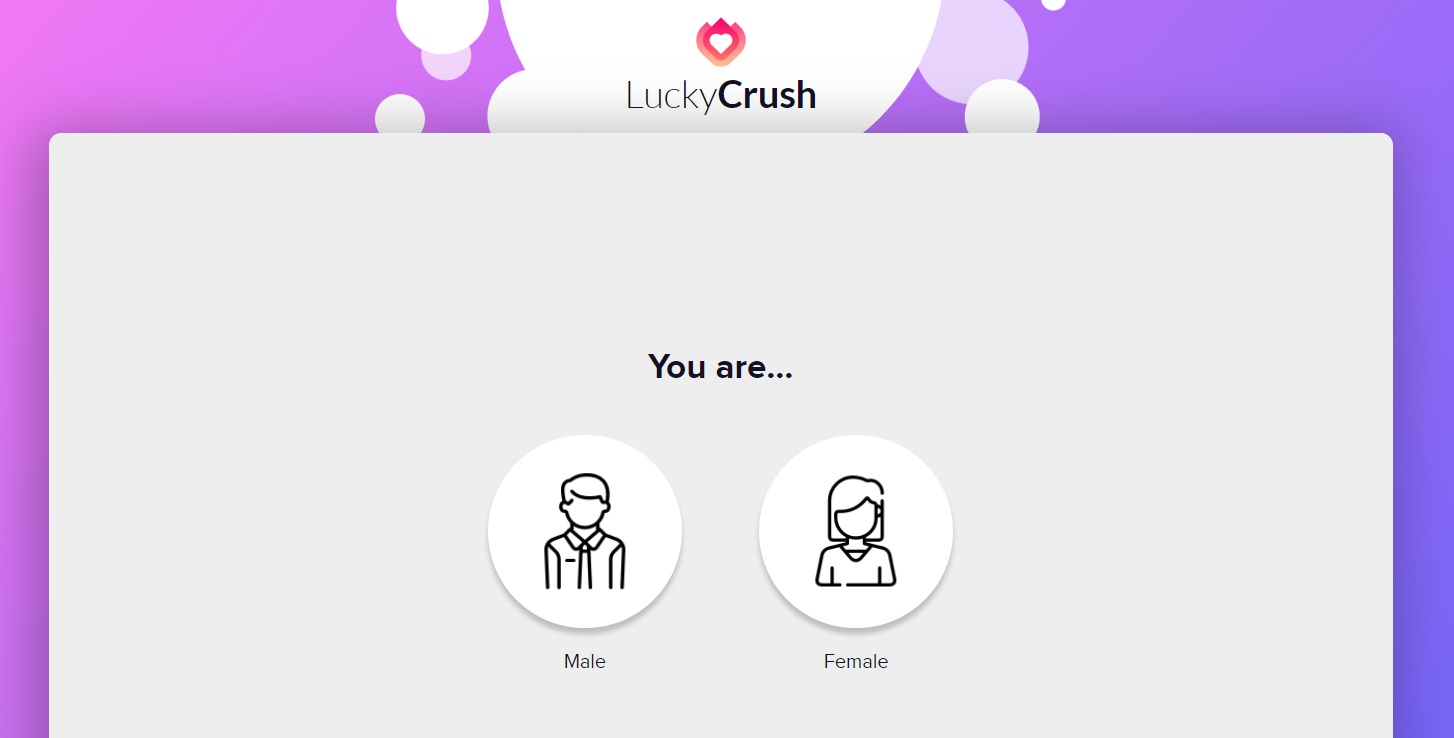 LuckyCrush employs an advanced algorithm that will help individuals find people of the opposite gender. The best feature is the swift translation feature, helping you convert incoming messages to your native language. This way, you can meet people from other countries and other languages.
LuckyCrush is an interesting platform where you can meet like-minded people from around the world. While most live sex chat websites are solely designed for casual dating, this one gives you more, general chat, or take steps further if you want.
It is a feature-rich service that will enable you to send and receive an unlimited amount of text messages, share photos, and reveal your location if you like.
The simple user interface includes quick chat and constantly connects you with new people.
Are There Downsides?
LuckyCrush is widely popular and has a great algorithm for connecting ladies and gentlemen. And if you do not like your match, you can click on NEXT and it will deliver a new random individual to chat with.
Yet, even LuckyCrush has its shortcomings. It is a great app for chatting with strangers online and has some nice features like unlimited messaging, location reveals, and more.
But there are limitations. For starters, it pairs only men with women. It ignores the needs of the LGBTQ community and its members. If you want to use the platform, you have to create an account by choosing a username, entering your email, and then a password. This might waste precious minutes of your time.
Another downside is the lack of a mobile application. You have to be logged on to your browser to use it. And you might need to purchase minutes to start chatting.
Luckily, there are LuckyCrush alternatives that come with less hassle and more features. Which are they? Let's check them out.
Best Websites Like LuckyCrush
FaceFlow

For our first LuckyCrush alternative, we will take a look at FaceFlow. This chat website allows people to connect with each other via video chat. It is a feature that you cannot find on LuckyCrush.
FaceFlow is great for meeting individuals from all over the world. Besides dating, you can use the network to communicate with anybody online from the convenience of your web browser.
Similar to LuckyCrush, it is entirely web-based and accessible on any device. Browsers like Opera, Firefox, and Chrome, all support voice and video calls.
FaceFlow also has open chat rooms where members may talk about life and other topics besides dating.
The best feature is that FaceFlow website comes with arbitrators in the chat rooms. They watch 24 hours per day to guarantee there is no deviant behavior from members.
And you can also communicate with friends, family, and complete strangers using the text message feature and share images.
Yubo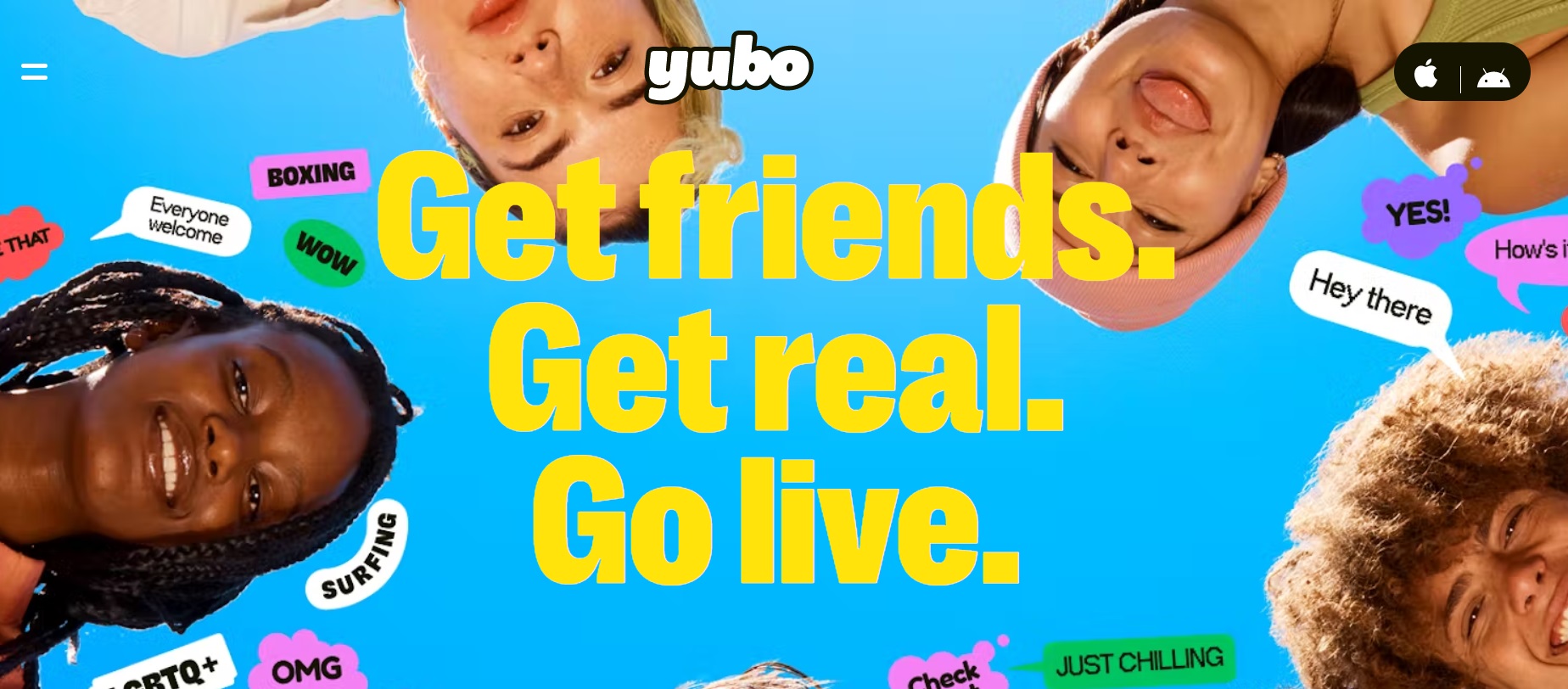 Our next pick is Yubo, a social media software that will allow you to live stream, talk, and meet new people. Basically, all things fun.
It is a simple software for which you do not have to worry about platform accessibility. Yubo is compatible with iOS and Android devices.
Using the video chatting platform you can host up to ten individuals on a live stream. The number of spectators is limitless. Any streamer can join if he/she is invited by the host or a member who is hosting the live broadcast.
The swiping feature allows users to browse the profiles of others in their age group. This is why it is a LuckyCrush alternative for online dating.
If you want to communicate with someone, you can just send that person a message. And the app will help you locate individuals, allowing you to make friends and socialize with people near you or around the world.
While LuckyCrush has an 18-year of age minimum limit, Yubo allows people over 13 to join the platform. But do not worry. The platform uses an age-estimation technology along with face recognition during sign-up. This will ensure profiles are legitimate.
Omegle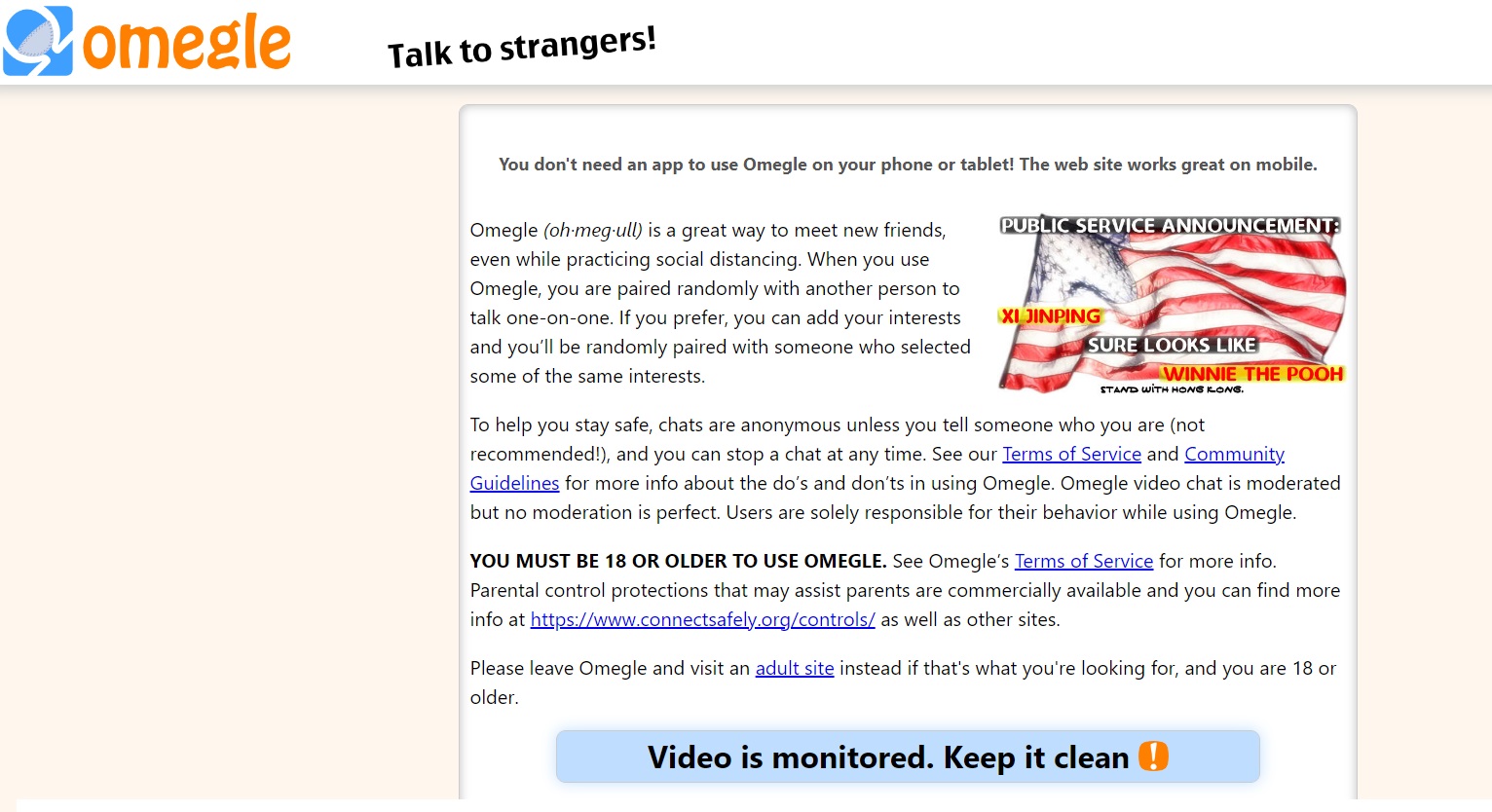 Omegle is one of the more popular dating platforms. Many people consider it the best website for meeting strangers from around the globe.
Omegle is as seamless a website as they come. All you have to do is visit the website, enter your preference, and start chatting with new people.
Omegle allows both a text chat version and a video chat version. One of the downsides is because it is such an easy and free-to-use website, people can be really controversial.
Random Video Chat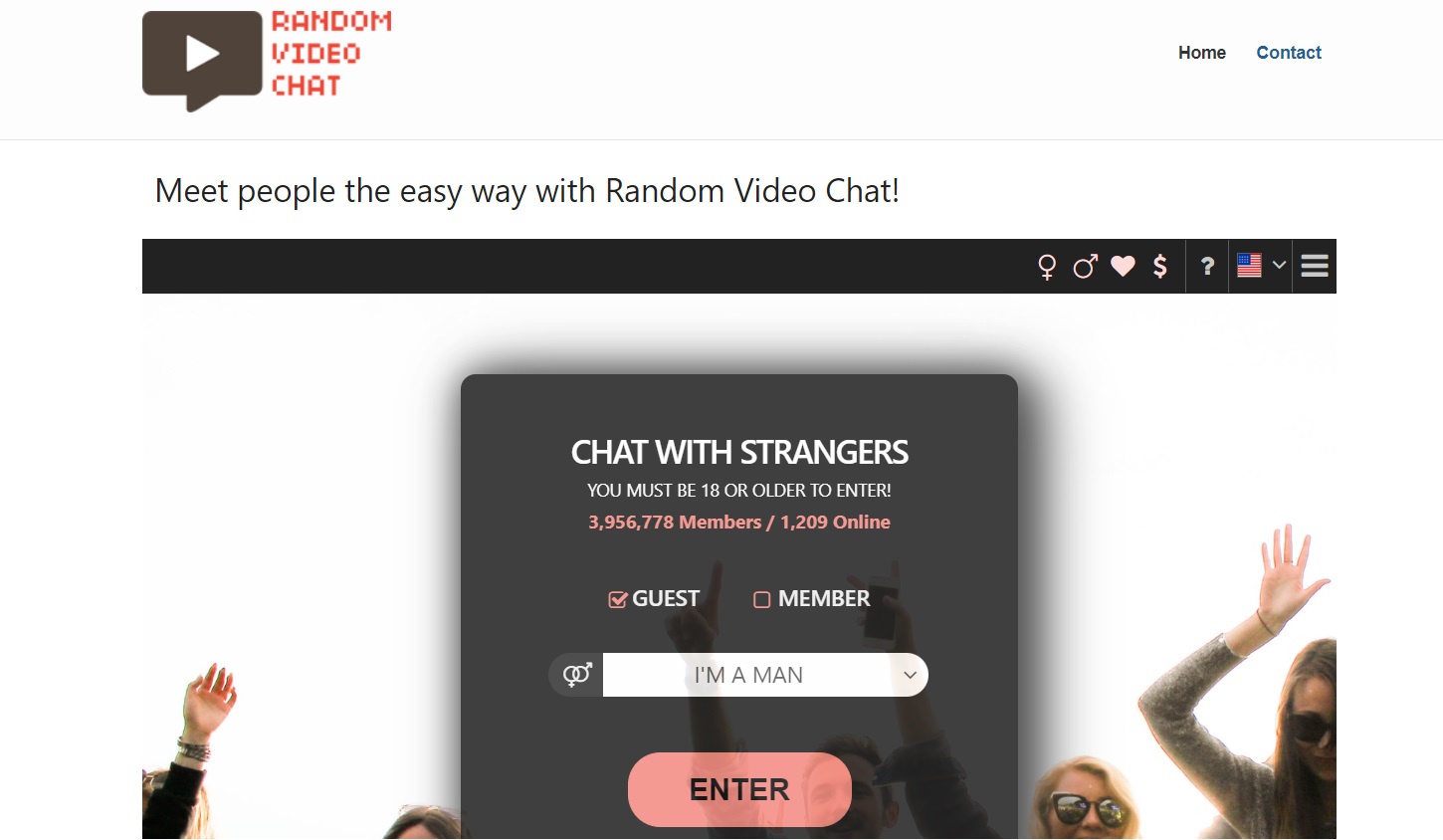 As you can see, there are many online dating platforms and applications that allow video chat. It is a shame LuckyCrush doesn't have video chat.
With that in mind, Random Video Chat is an application that connects people and strangers on camera. There are 4 different types of video chat options. These include one-to-one, private group, public group, and random chat.
Like Omegle, there is no registration needed. And the best part is, Random Video Chat will not track or use your personal data.
Fruzo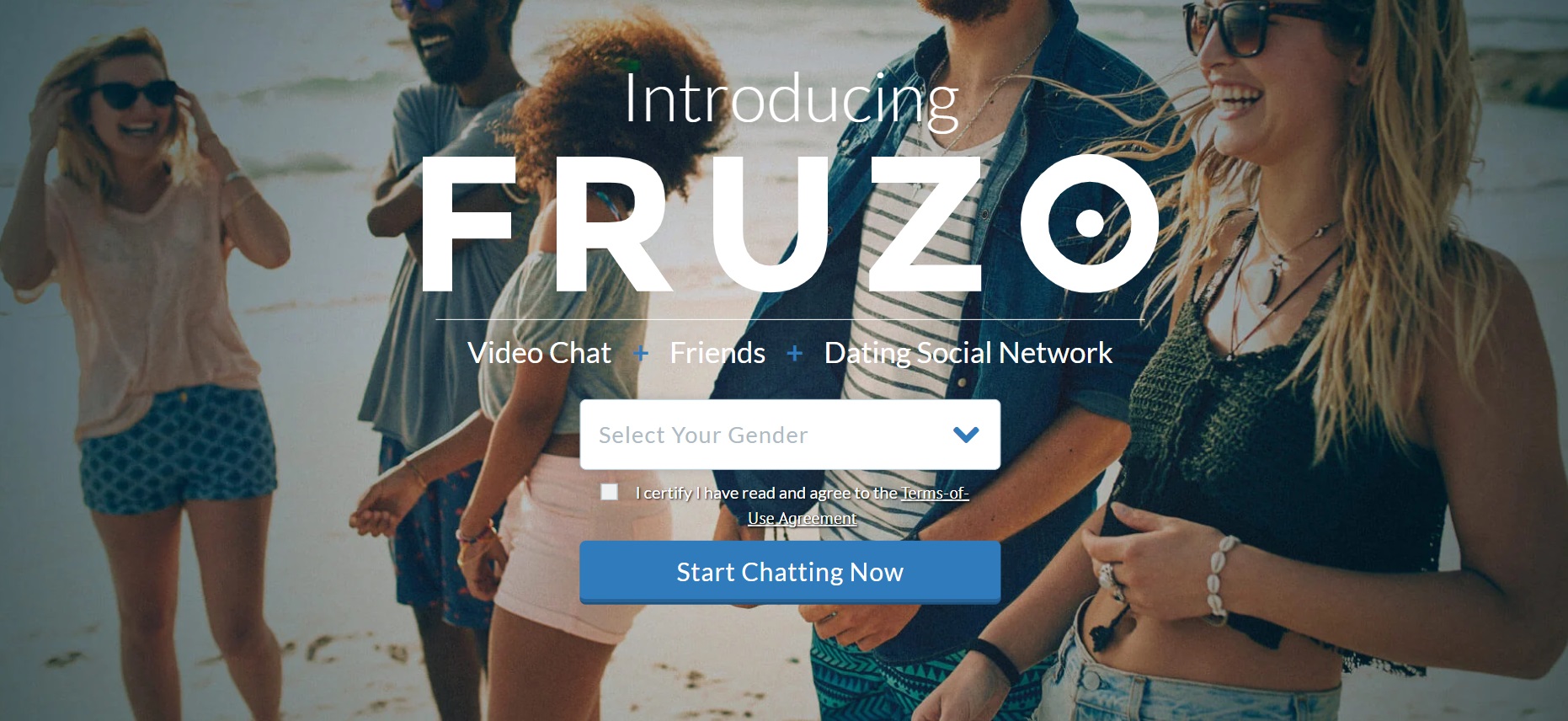 If you are looking for alternatives for LuckyCrush, Fruzo is a good option. The platform comes with standard dating tools.
Here, you start on a webcam, chat with some random stranger, and then you can schedule a meeting for a real date. Fruzo allows users to locate their matches, interact with new members, follow other users, and make friends in the process.
The platform is web browser based. But you can also download the Fruzo random chat app on your mobile device. When you visit the profile of your match on Fruzo, you can track their activities and subscribe to their updates.
Chatrandom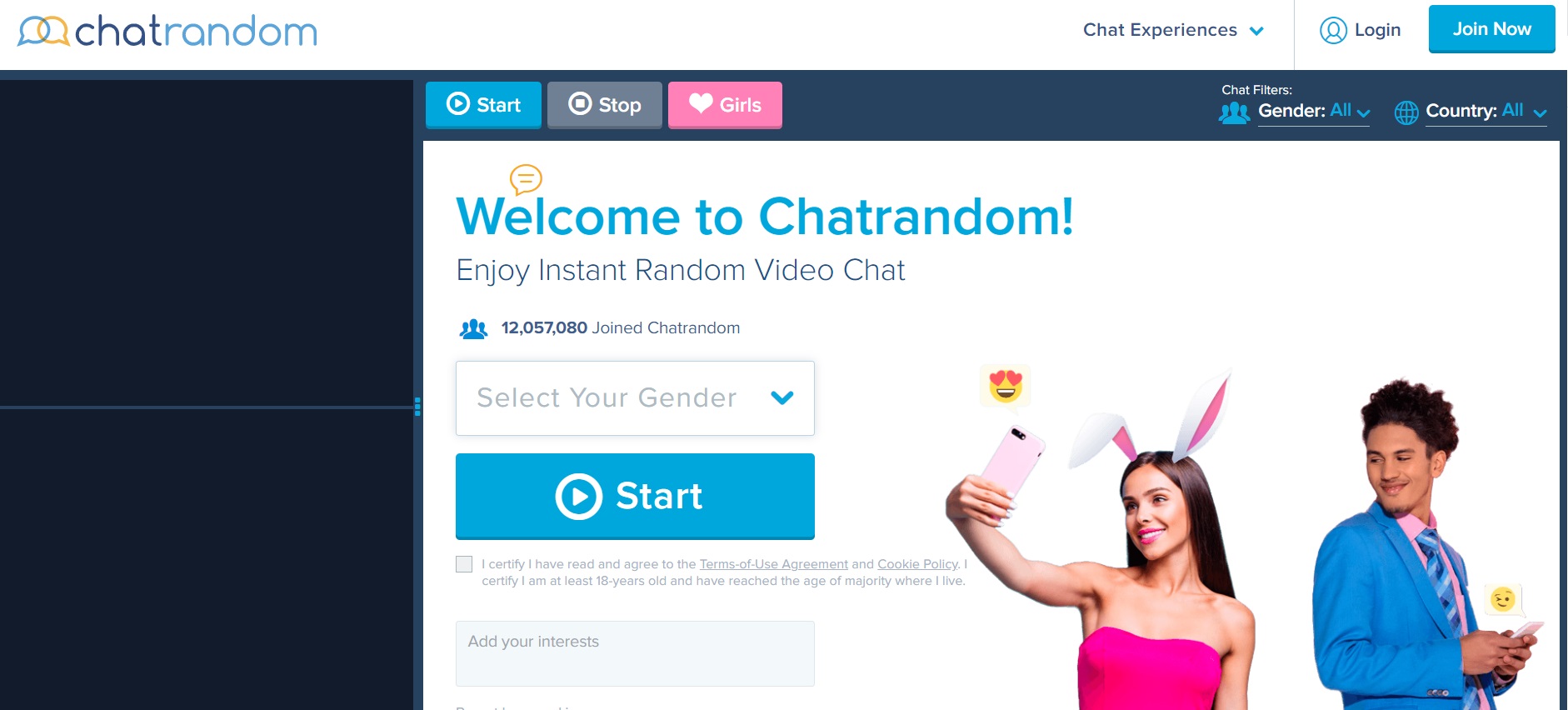 ChatRandom is another video and texting service. This one allows users to communicate virtually with strangers and has more than 10 million monthly visitors.
Constantly updated, the service is available in 25 different languages. The difference with LuckyCrush is that ChatRandom allows homosexuals.
The LGBTQ community will enjoy the gay chat room that is open to anyone. Both bisexuals and homosexuals can enter the room.
You can also join some of the interest-based conversations in chat rooms.
Chatroulette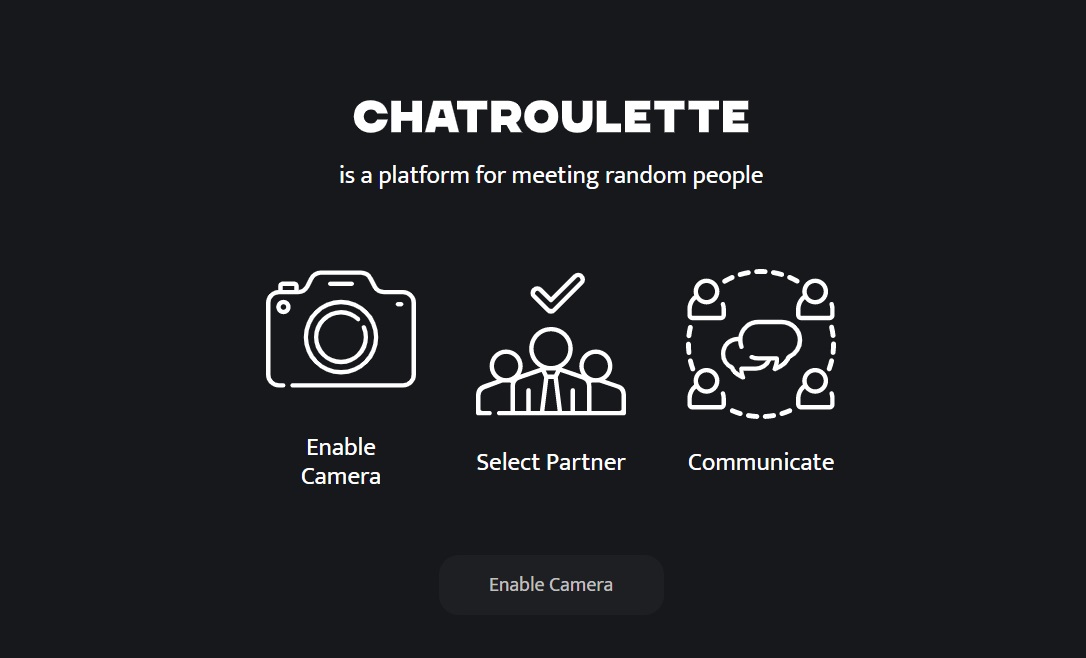 Chatroulette is widely regarded as one of the best online dating services. The online chat tool allows you to meet new people from all over the world.
Unlike LuckuCrush, there is no need for registration. You can use most of the features on the website without registration.
You can suggest and vote on features. Users can communicate through text, web camera, and microphone.
eChat
Another LuckyCrush alternative, eChat allows users to form new friendships and meet strangers. You can have dates with people you do not even know.
You can send and receive photos, messages, and videos. It is also a web-based tool so you can only use it through a browser.
In the chat rooms, you can send personal messages to anyone and strike up a conversation.
Monkey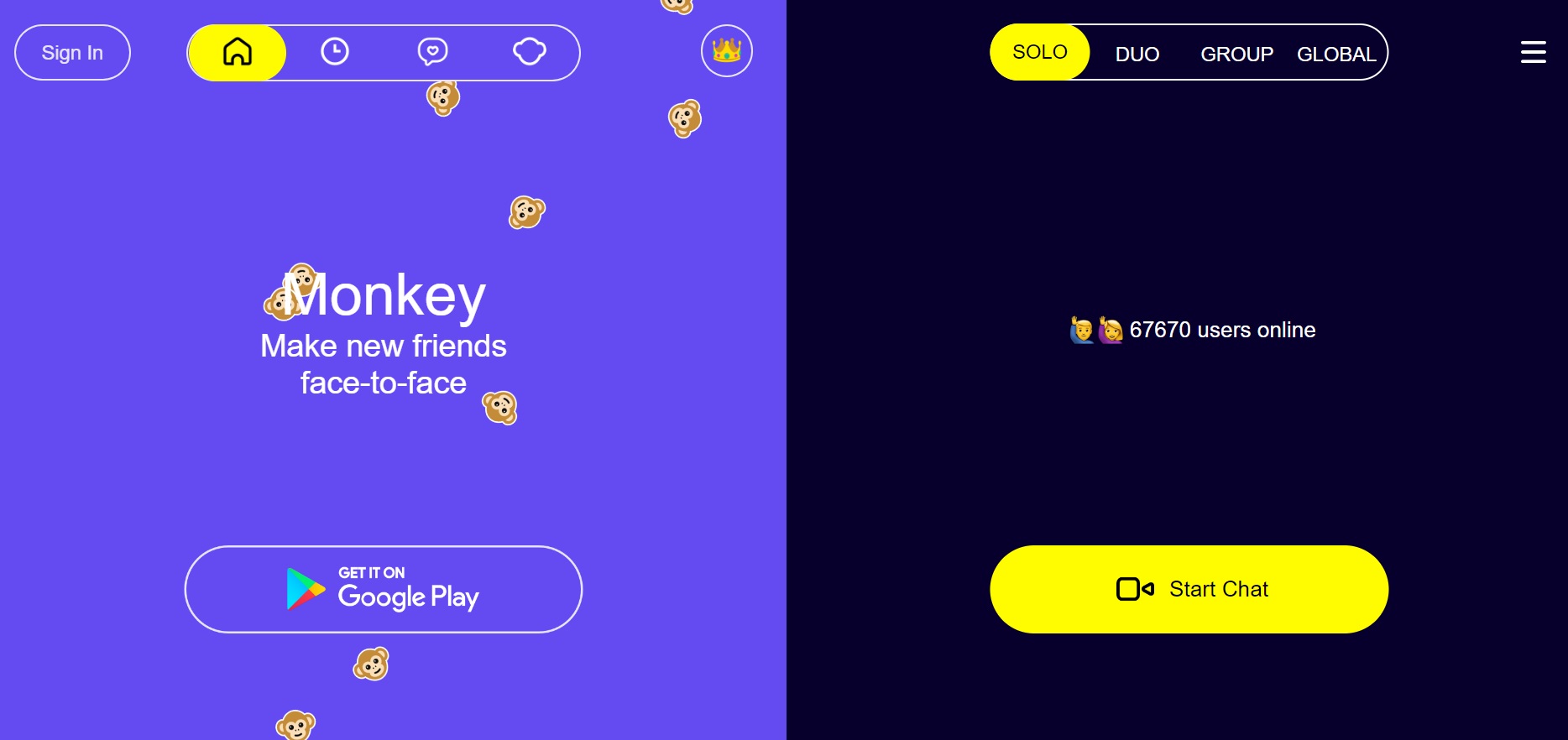 Considered one of the best LuckyCrush alternatives, Monkey gives three options to new users. You can either chat solo, with a friend or chat as a group.
Unlike LuckyCrush, Monkey is a mobile phone random chat app so you can only use it on your smartphone. There are a lot of security measures in place to ensure your safety.
Amazecall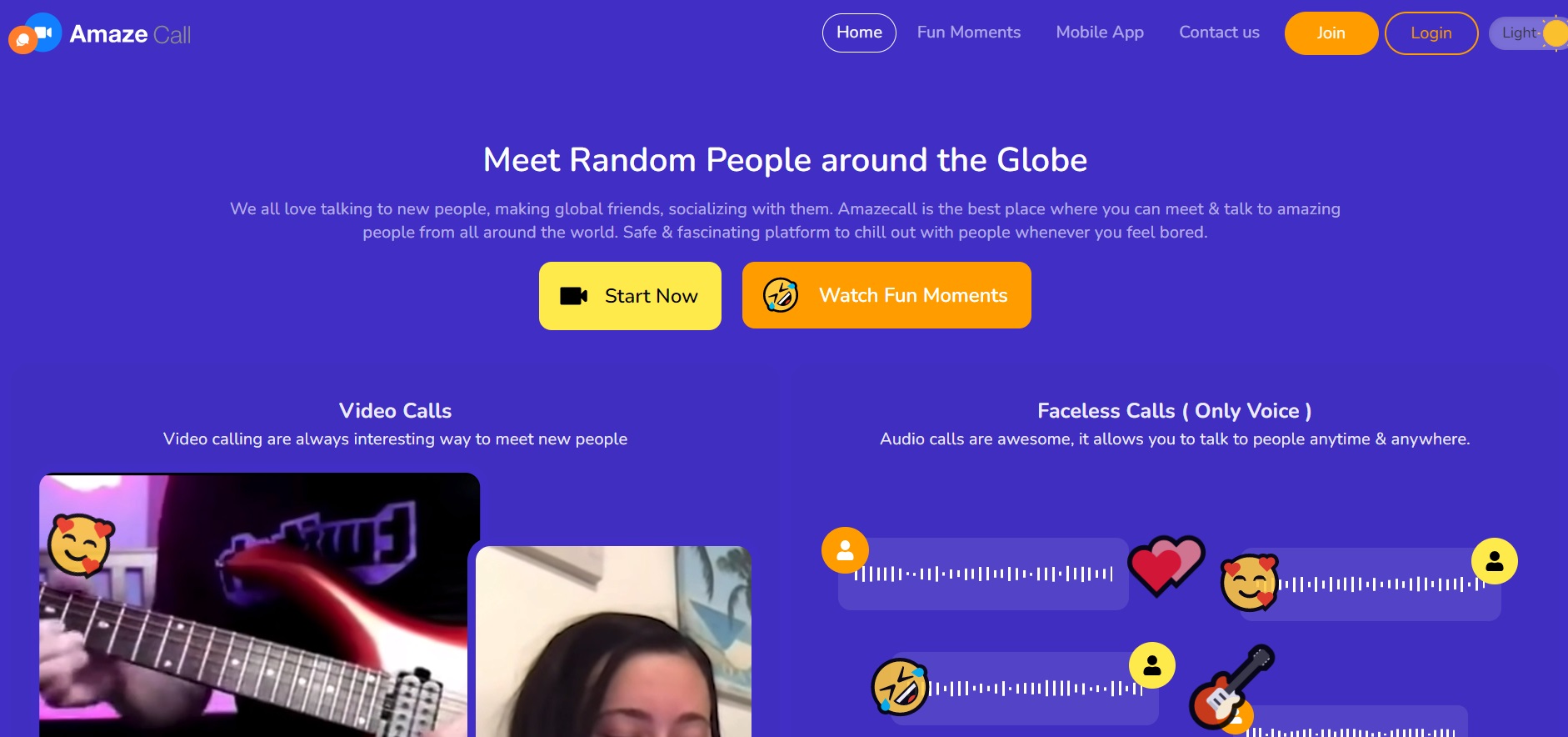 The social website connects users with random complete strangers from all over the world. Amazecall is a safe and intriguing platform for socialization. If you are bored, just join and chat with some random person.
You can use rich video chat to improve your chatting experience. Amazecall has an AI-powered moderation system that assists users in avoiding harmful users.
The service has end-to-end encryption, ensuring only you and the speaker can see and communicate with each other.
But the best feature is the filter. You can filter users and find the best random individual you want to talk to.
ChatHub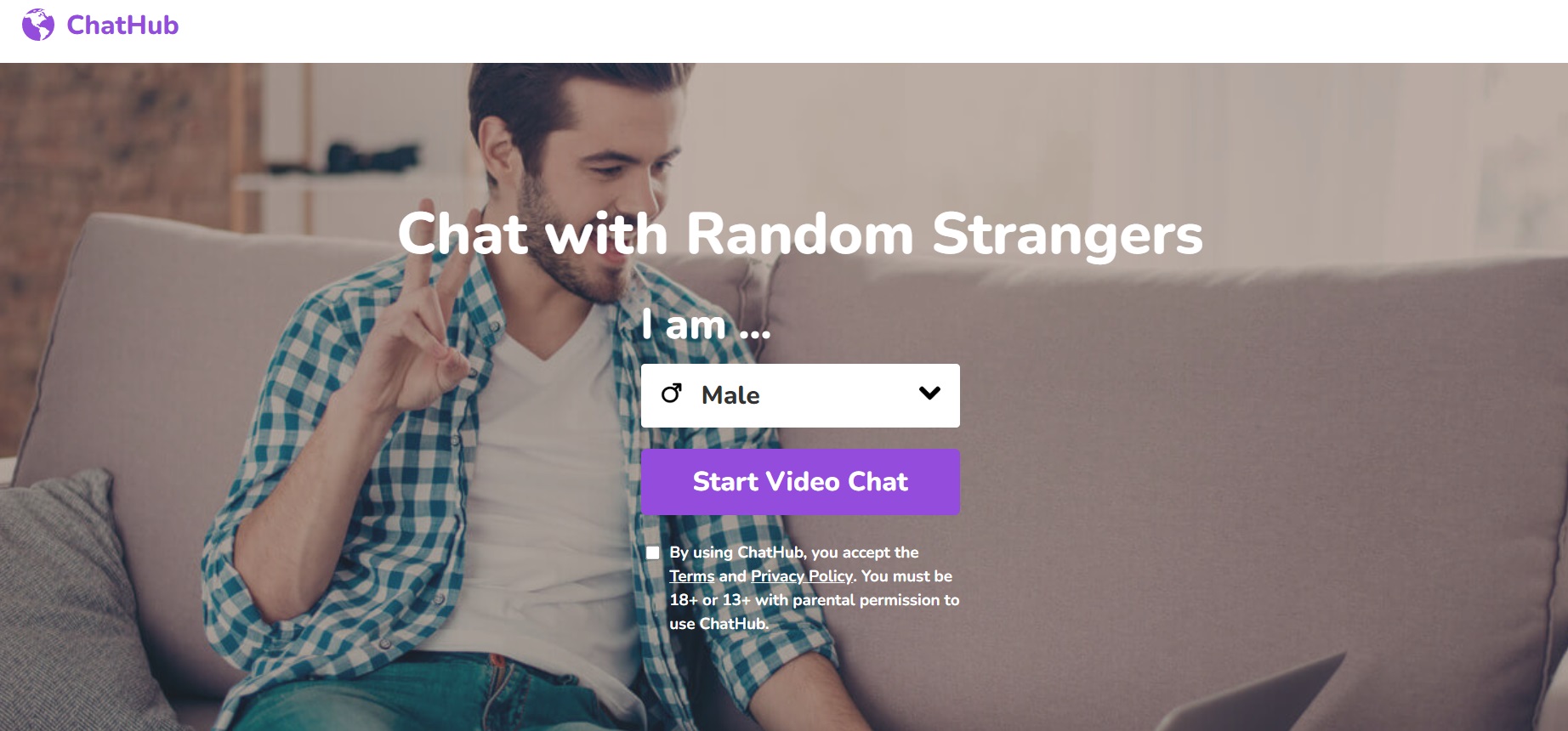 ChatHub is a free alternative to LuckyCrush. You can use it to chat with random strangers as easily and as seamlessly as possible.
There are a couple of filters that will make your experience amazing. For example, there is a face filter, gender filter, country filter, and more.
ChatRad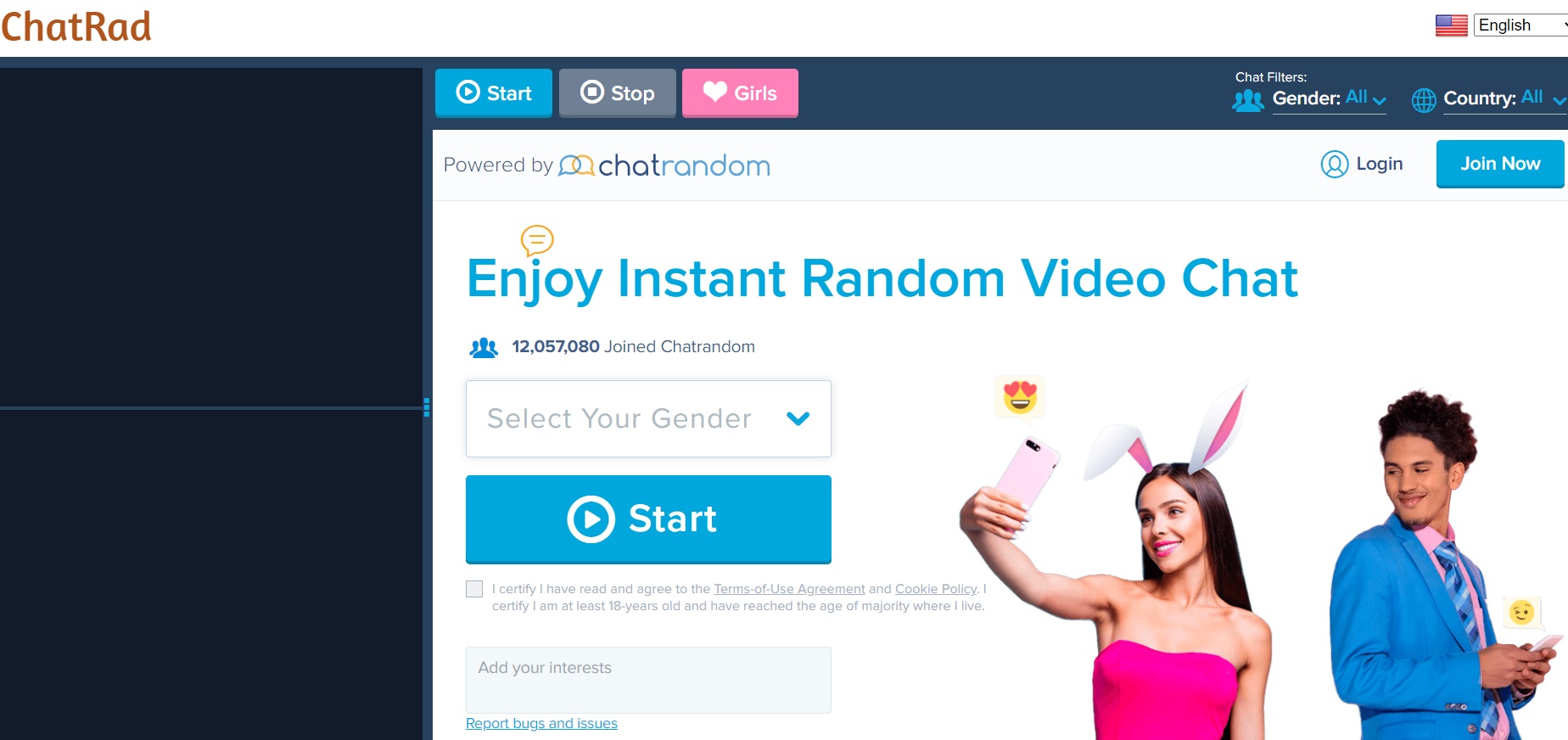 ChatRad is a website that will connect you with strangers from around the world. To enter the website, you enter your gender and agree to the terms and conditions.
There is an age minimum limit of 18 years. Then, it has a filter for you to select the gender you want to connect to. This is a difference from LuckyCrush, where you cannot choose the gender of the person you want to talk to.
With ChatRad, you can also add interests and strike up a conversation with someone with similar interests.
Turning on your camera will make the chat more interesting.
Shagle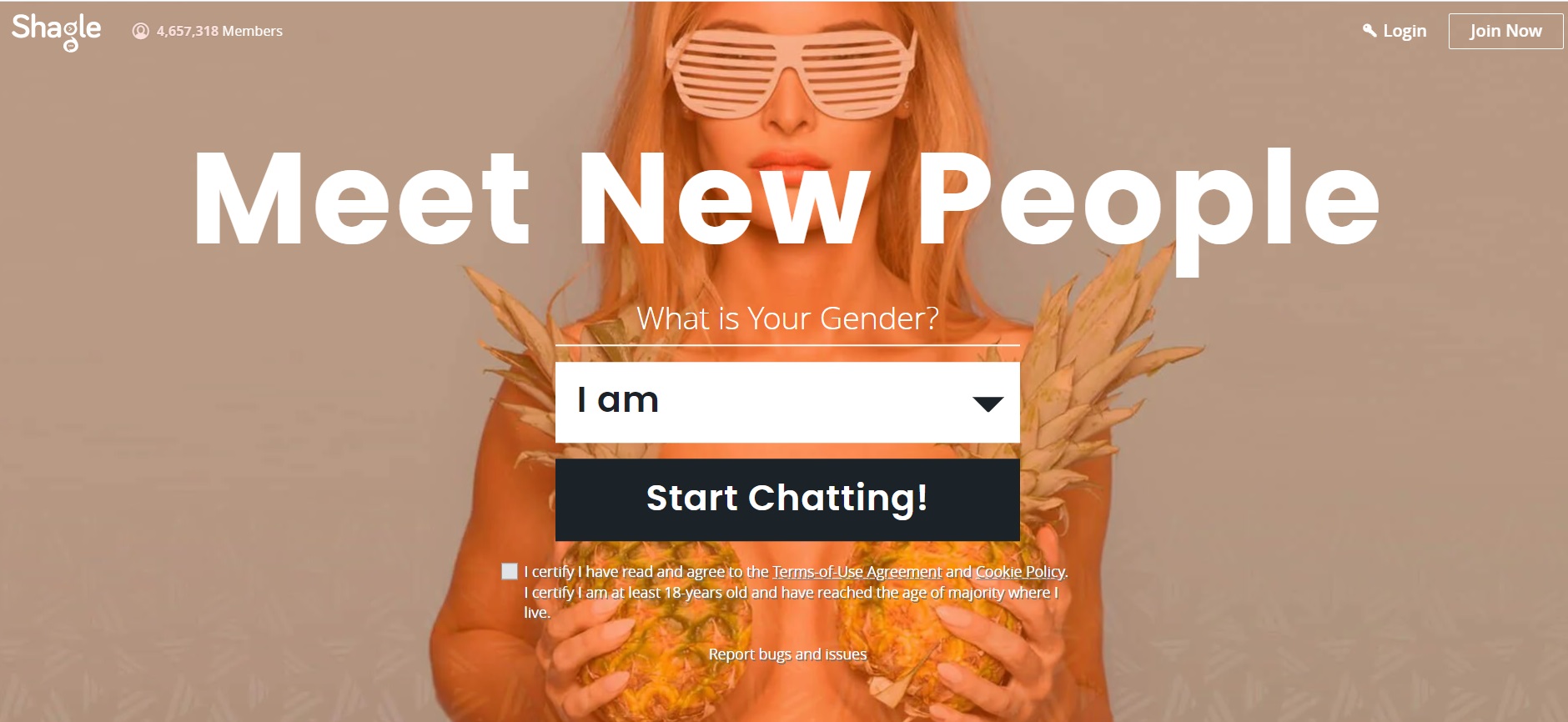 At the moment, Shagle is limited to 70 countries. But that is a big number, right? You enter the website, accept the straightforward terms and conditions, and start chatting.
The website is discrete and you do not have to provide any personal details. This allows you to chat anonymously with strangers.
Joining is free and easy. You can either create an account or use your Google account to join. This is another website that allows homosexual activity. You can choose the gender of the people you want to chat with. Do not worry, it is completely anonymous.
Emerald Chat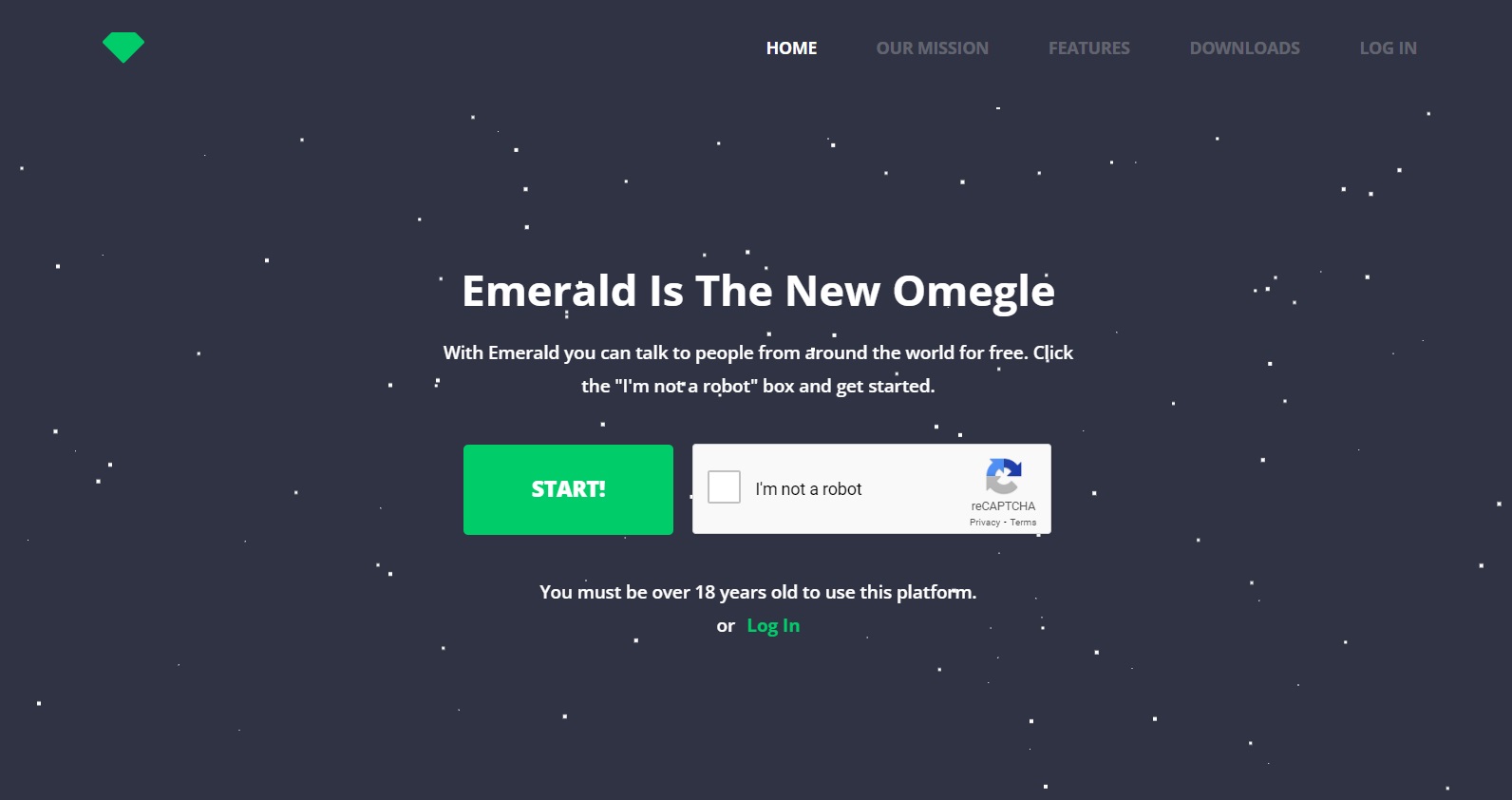 Let's finish off our list of LuckyCrush alternatives with Emerald Chat. This website ensures the security and safety of its users. Here, you have to verify you are not a robot so that you can proceed with chatting.
There is also an option for a group chat. You can use the website through video chat or texting. And on top of that, you can filter the gender you want to chat with.
One fun feature? You can rate your partner in the karma rating. And their matching system is amazing.