Websites Like BackPage – Where To Find Personal Ads in 2022?
BackPage was a classified advertising website founded in 2004. It was similar to Craigslist in a way it allowed users to post ads to multiple categories such as personals and adult services. Founded by the alternative newspaper chain New Times Media, later known as Village Voice Media, BackPage was eventually forced to close the adult section.
Craigslist closed the adult services section in 2010 in response to pressure from state attorneys general and other critics. They claimed the section facilitated prostitution. That is when much of the share of the adult ad market migrated to other services like BackPage.
But prior to a Congressional hearing, Backpage.com closed its adult section in January 2017. Until then, it resisted censoring the website.
In April 2018, the US Department of Justice announced the seizure and takedown of BackPage, which was part of a 93-count indictment of seven former owners and executives. They were charged under the US Travel Act, as well as money laundering and conspiracy.
As of April 2018, the website states that BackPage and its affiliates have been seized by the FBI and a handful of other government agencies.
History
As we said before, Backpage website was founded in 2004. There was a time the website was the second-largest online classified ads service in the United States, just behind Craigslist. But it was only one section that drove the lion's share of the business. And that was the adult classifieds. This section also brought the downfall of the website.
Originally founded to offer free online classified advertisements, the services offered adult classifieds, allowing consenting adults to seek out whatever their hearts desired. But they went a bit further away than Craigslist. They allowed ads for prostitution, even setting up services that protected sex workers from dangerous situations.
As you can imagine, this didn't sit well with the authorities. After all, prostitution is illegal in the United States. Only a few counties in Nevada allow it.
The legal troubles began in 2011, just a year after Craigslist closed the adult section. Multiple suits were brought against the BackPage website, trying to shut down the adult section. At this point, BackPage was the single largest marketplace for online prostitution in the country.
For quite a while, BackPage insisted, and judges agreed, that it couldn't be held accountable for third-party speech. They claimed the website wasn't liable.
It wasn't until 2017 that the US Senate Permanent Subcommittee on Investigations released a report accusing the website of willfully supporting child sex trafficking. Immediately after, the website took down its adult section and it never returned.
But the company's legal issues intensified and on April 6, 2019, the US Department of Justice seized the website. Just six days later, Carl Ferrer, who was CEO of the company, pleaded guilty to several charges, including conspiracy to facilitate prostitution.
Why Was BackPage Shut Down?
Things changed for BackPage with the passage of the FOSTA-SESTA package. This act allowed companies to be held criminally and civilly liable when third parties used their services for unlawful purposes.
The intention of the act was to allow and help authorities to fight illegal sex trafficking operations.
So, what are former Backpage users doing now? As you can assume, they have found other services. The void left by the company has been filled. Today, we will talk about some Backpage alternative websites.
Best Websites like Backpage
Kasual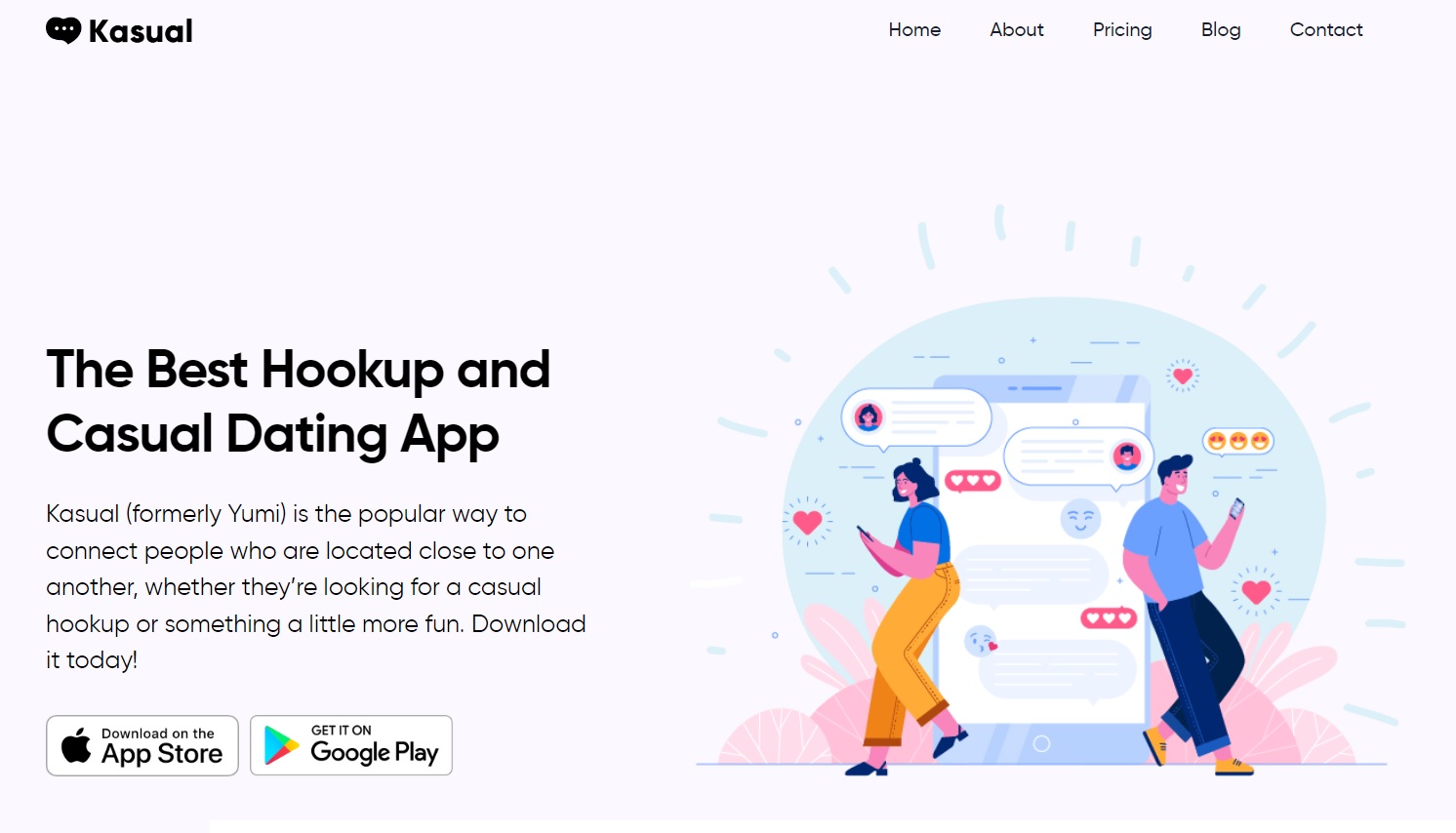 This dating app takes anonymity to extreme levels. Here, users do not even have to register or enter personal information.
Nobody knows who you are. Even Kasual doesn't know who is. And thanks to the fallout from Ashley Madison's data breach a few years ago, people understood that you are only truly anonymous if no one knows who you are.
Kasual promises total secrecy, but they also add gamification to hookups. In every one of your sessions, you get four cards, half are local matches and half aren't. The fun comes when you flip the cards trying to find a match.
It is a unique experience that attracts fans. If you are looking for an anonymous hookup and casual sex, Kasual is a great place to start looking.
Adult Friend Finder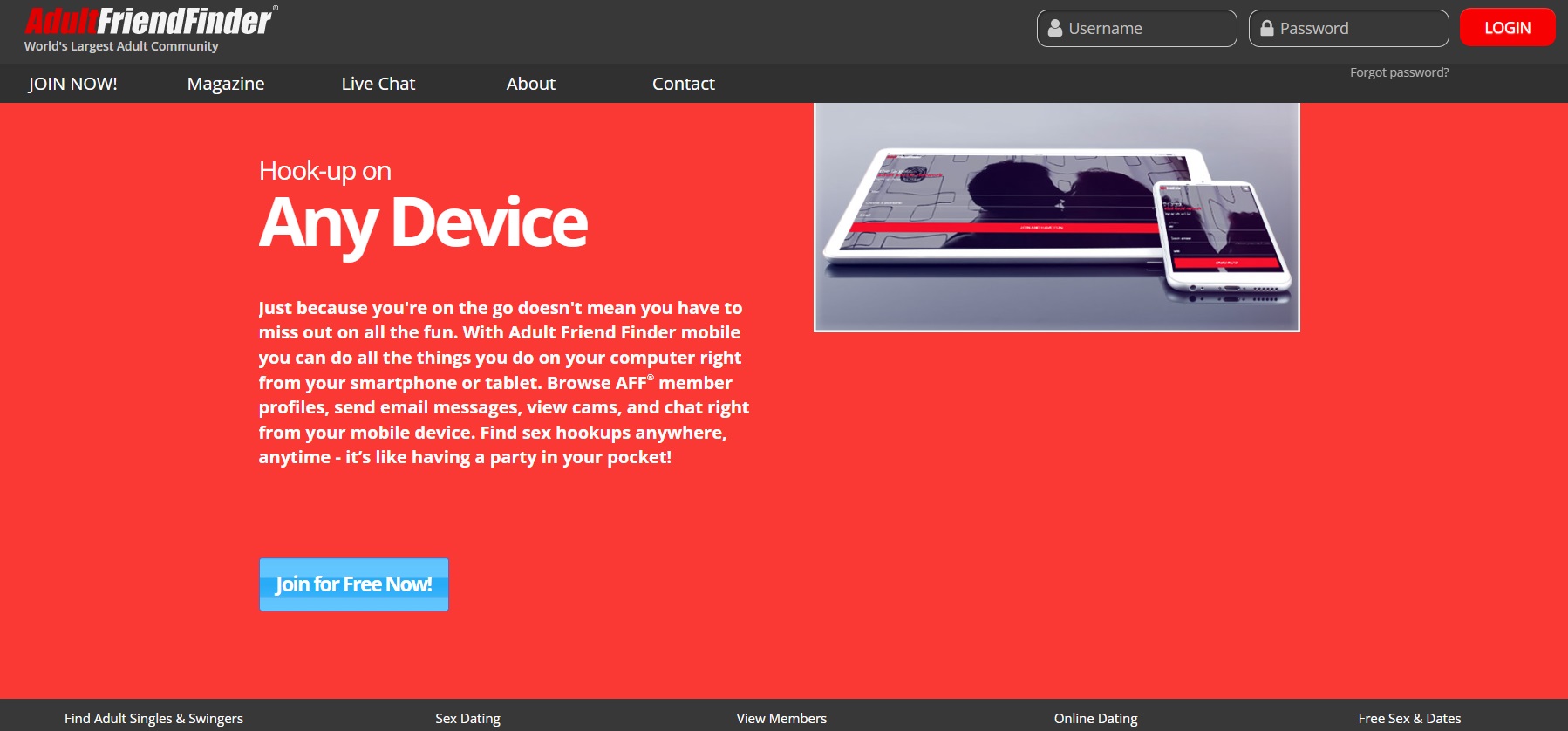 The Friend Finder application is quite useful. It has attracted millions of fans and users. Adult Friend Finder takes things to a whole new level. It is a great new BackPage alternative. You can join for free and start looking for available profiles in your area.
A strong user base means you can find people depending on your specific interest. Similar to Craigslist, it is geographically based.
This allows you to find partners no matter if you are home or on the road. And if you are feeling bold, you can try and use the two-way webcam. Show your body and start a video chat with the person you want to hook up with.
A free account will get you started, but only the paid account will unlock all of the amazing features like replying to private emails and fully-nude photos.
Pernals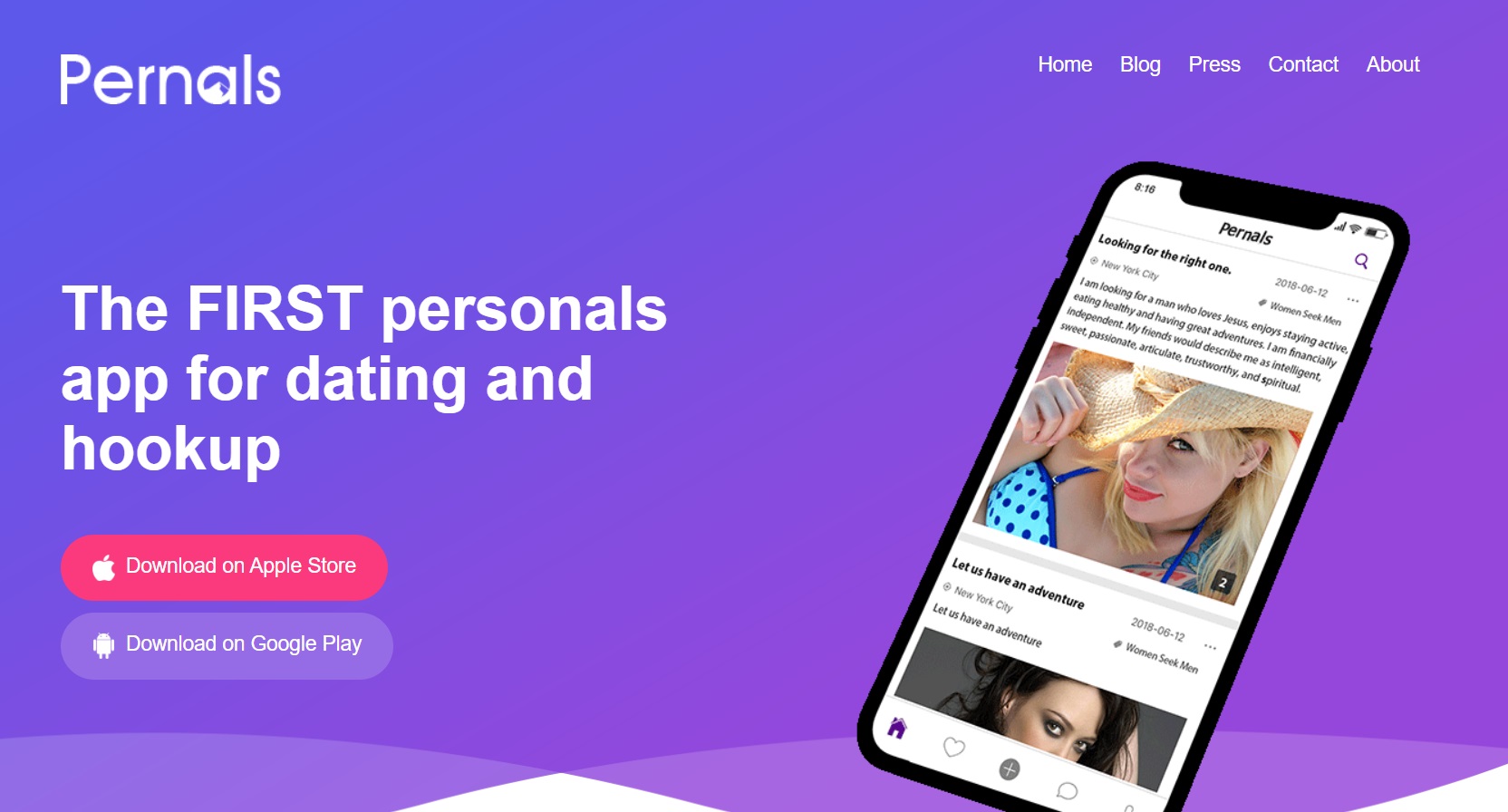 The Pernals website is a great Craigslist alternative and a new BackPage alternative. The platform was designed for people who used Craigslist personals for dating and hookups.
The website works similarly to Craigslist, but with a few exceptions. You need to make an account with a nickname, email, and password. And then they allow you to create a personal ad and send it for approval.
Unlike Tinder and other dating websites, it allows users to maintain some privacy and not rely on selfie pictures for finding a match.
Doublelist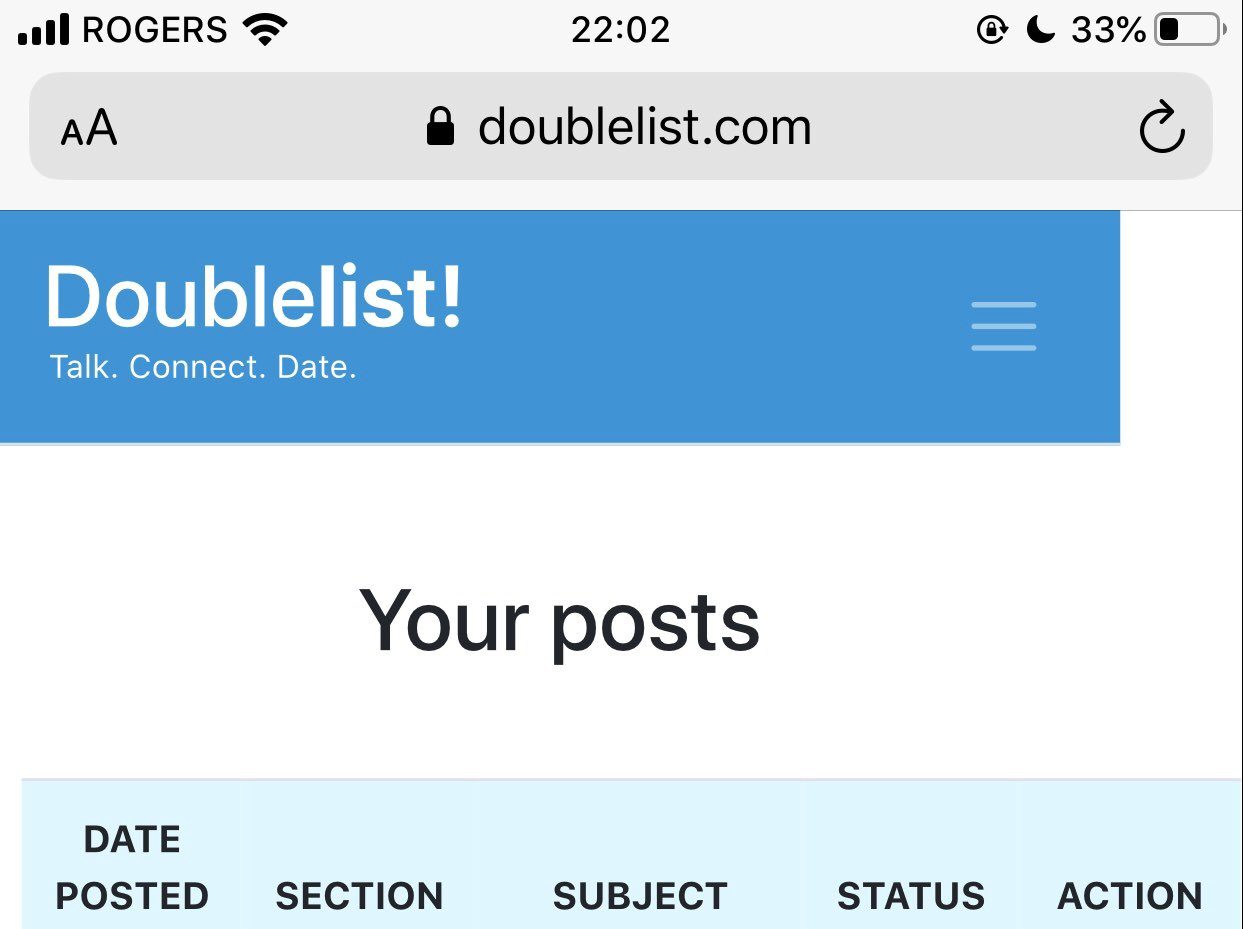 This is might be the best BackPage alternative website that has popped up since BackPage shut down its personals. Here, you can post live ads and form connections with people in the community.
Yes, Doublelist users can report suspicious ads and the website keeps a strict eye on people trying to sell sex.
It started out as a small website but has since expanded considerably and created a safe space for people trying to connect with other people.
Ashley Madison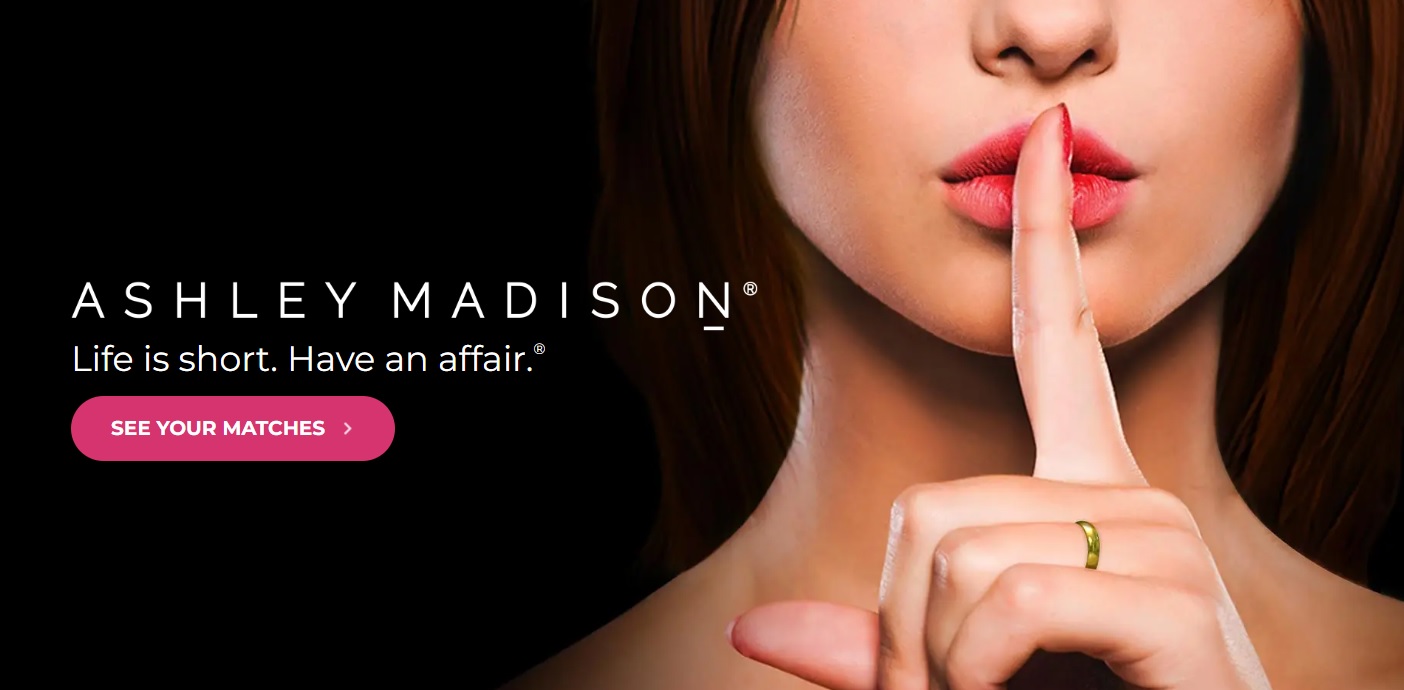 Ashley Madison is all about connecting adults who want to find casual hookups. One of their big features is they prioritize discretion.
For example, if you want to be a paying member, your credit card statement will read online services.
Why do you need a paid account? Because a free one doesn't unlock features like traveling man, which you can use to reach out to people from different areas you want to go to.
Plenty of Fish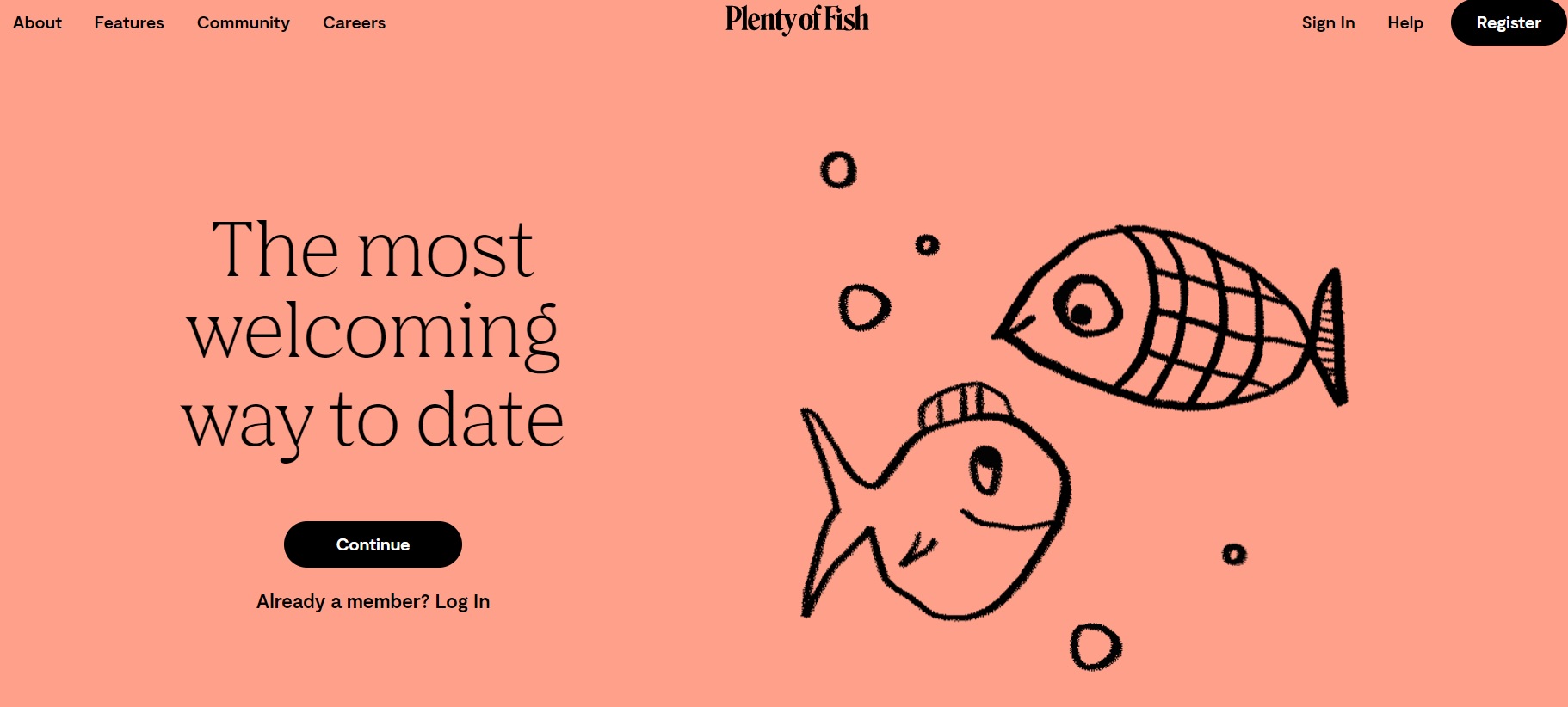 Plenty of Fish is all about the dating mantra we all have said in our life. There are plenty of fish in the sea, right?
Well, this website takes it to a new level. There is no need to sweat about being single or getting broken up with. There are plenty of more people out there who use this website or app.
It is your typical online dating website where you get matched with people based on shared interests.
Bedpage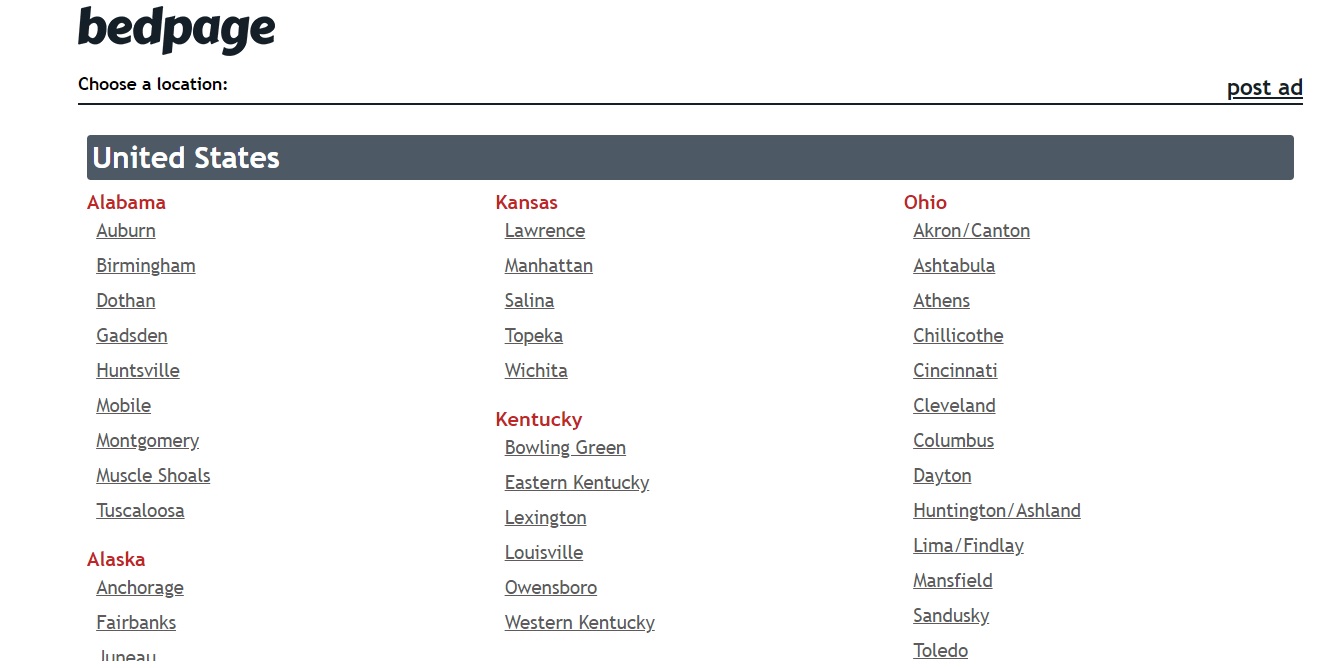 You can say Bedpage is a Backpage clone and Backpage replacement. They offer similar services like classified ads, but also a full range of legal sexual hookup options.
Bedpage divides offerings by state and city. Now, usage is not as high as it was on Backpage. If you are trying to find a hookup in a densely populated city, you will be. But smaller cities do not promise such success.
Bedpage also promotes escorts and escort services. There is a whole section where the website claims "it is the best place to find escorts in whatever city you are searching".
Seeking Arrangement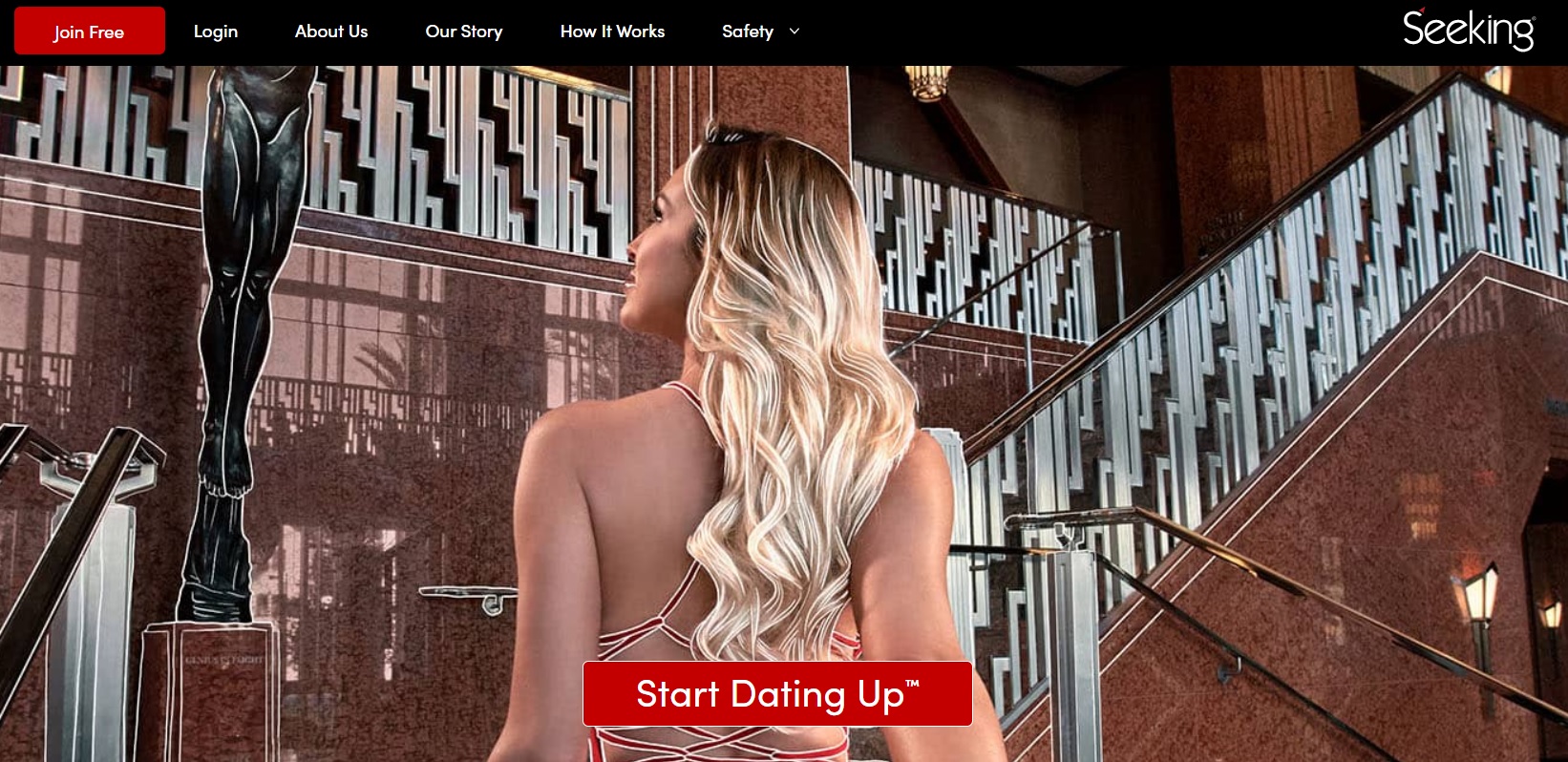 Seeking Arrangement, or specifically, seeking.com is a very specific service. Here, you match up with intelligent and well-traveled men of wealth and influence with sophisticated women interested in long-term relationships.
So, no casual hookups. Some might say it is a place for rich people and gold diggers. But the website says "gold diggers are not welcome".
Seeking Arrangement is a website for people who want mutually beneficial and fulfilling romantic relationships.
ClassifiedAds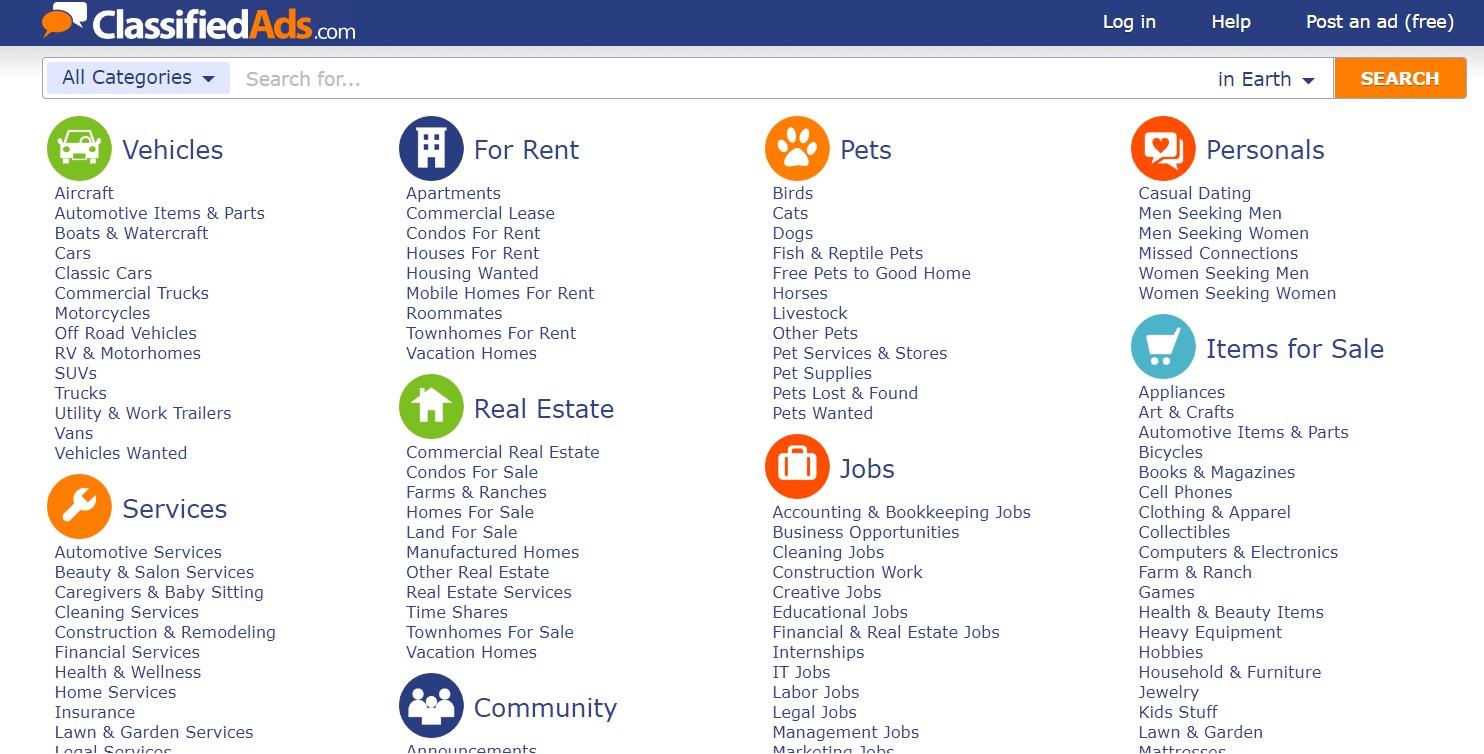 ClassifiedAds is a service with a larger user base than Bedpage, and with similar online dating services. Yes, all are classified services, and they stick to the formula that works.
If you are looking for random hookups, you can find new ads posted at a fairly high rate. Most ads are sincere. Yes, there are always scammers out there.
But you will not find paid sex here. It is not how it works.
FreeAdsTime

If you want to find a reliable Backpage replacement, FreeAdsTime might be just what you want. They have done a great job of meeting the standard for classified needs.
The website allows buyers and sellers to browse through a wide range of multiple categories.
And it supports quite a few countries.
Oodle

Oodle is a website with features similar to old personal sites. There are categories for men seeking women and women seeking men.
You can use the filters like age and city to narrow down your search. Just remember, there are not a lot of people using this website.
Yet, it can be worth a shot to try it.
Locanto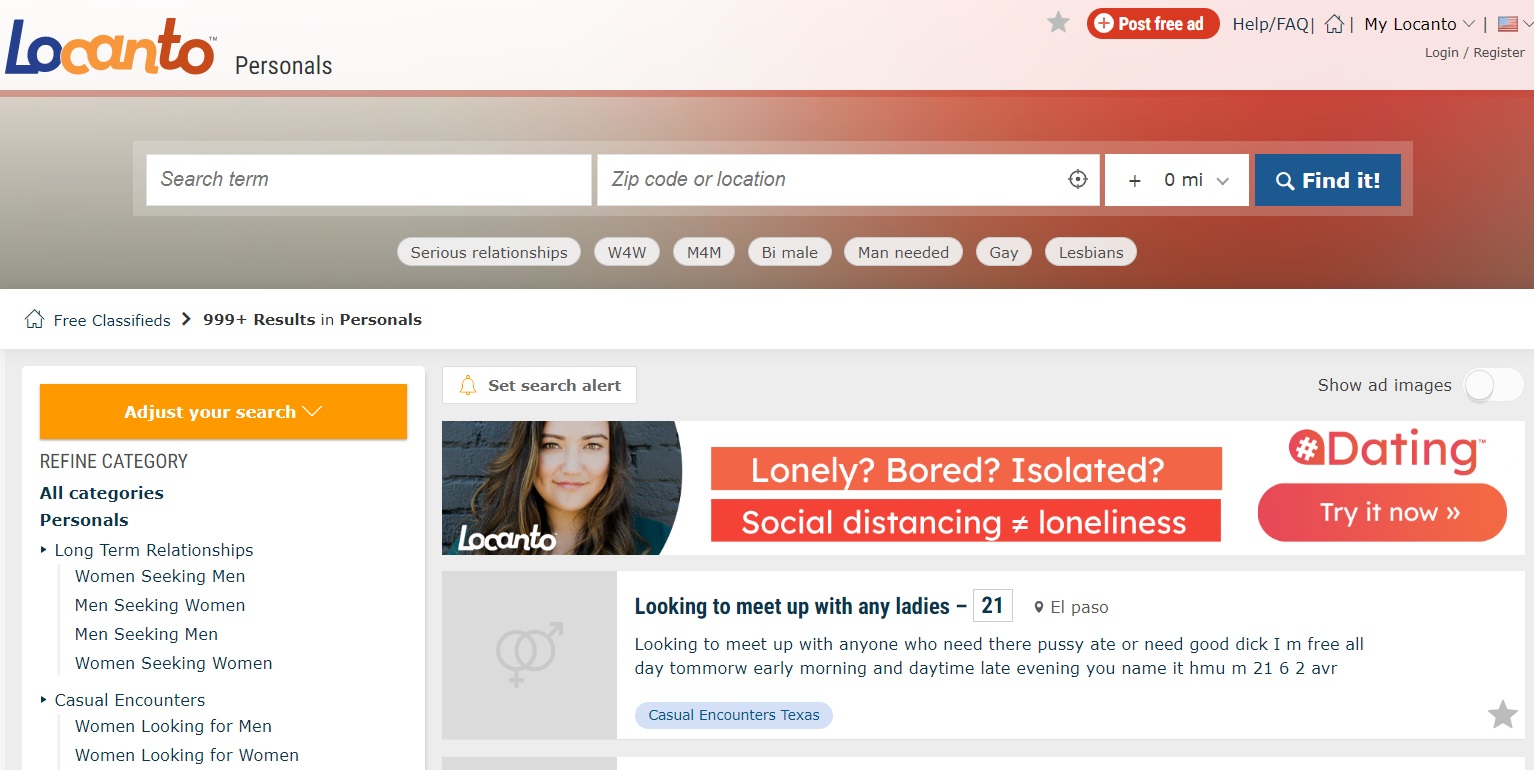 Locanto is quite similar to Oodle and other websites like BackPage. They have categories like casual encounters which is where most people look for ads.
You can easily post a personal ad and let people know what you want. Now some of the posts seem scammy, but you can give it a try.
Adult Search

Adult Search is a website that goes all-in. They are not afraid to post escorts, strip clubs, massage parlors, and sex shops.
You can find paid ads for escorts and escort services, as well as reviews of sexually-explicit businesses.
The large forum section is dominated by free ads for everything above.
This is not a classified service and it is not structured that way. You can say it is the opposite of BackPage. But it delivers the same content you want, just in a more open way. Do not try the website if you want to find anonymous hookups with consenting strangers.
Geebo

Geebo, on the other hand, is a strict classified ads site operating in the United States. The posting volume is decent. You won't get old ads that are no longer relevant when you try and search the website.
What you will notice is that the ads here are generally long and solid blocks of text.