Bridesmaids is available on the streaming platform Netflix since May 2021. The movie is one of the most popular romantic comedy movies about women. It tells the story of Annie, who is a single woman and has to serve as maid of honor to her best friends. But there are so many things that happen between that and the wedding. Do you want to see more movies like Bridesmaids?
Kristen Wiig portrays Annie, as a jobless chef. Her best friend, Lillian, played by Maya Rudolph, gets engaged and asks Annie to serve as maid of honor. Annie accepts and goes through the strange and expensive rituals associated with her role as the bride's to-go gal. Annie manages to lead Lillian and other bridesmaids down the rough road to the wedding.
The comedy film came out in 2011. Directed by Paul Feig, the movie earned a nomination for a Golden Globe Award for Best Motion Picture – Musical or Comedy. Melissa McCarthy earned an Academy Award nomination for Best Supporting Actress.
With that in mind, today, we will look at other comedy movies like Bridesmaids.
Crazy, Stupid, Love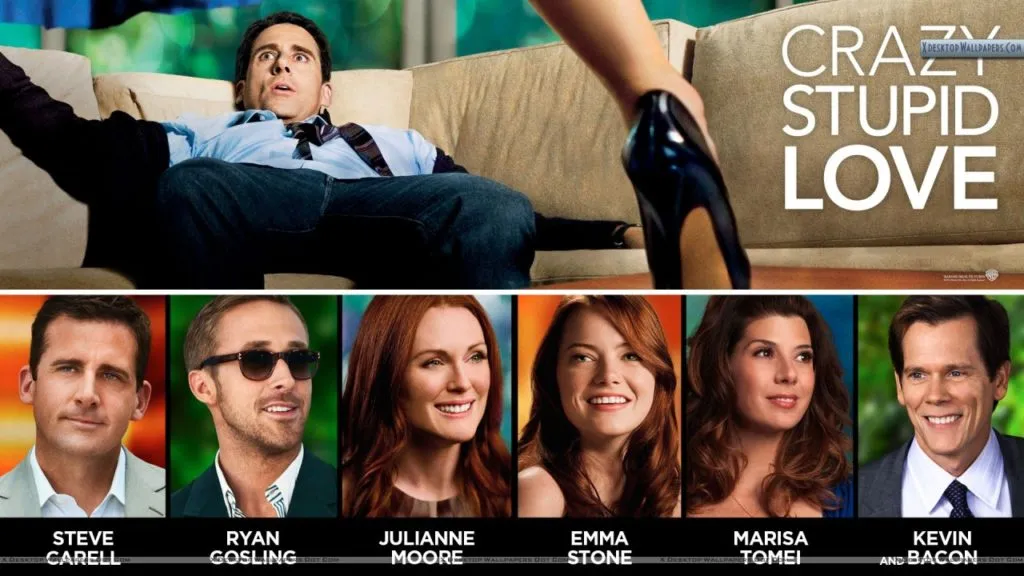 Let's start with another movie that came out in 2011. Crazy Stupid Love is a romantic comedy directed by Glenn Ficarra. Starring Steve Carell, Ryan Gosling, Julianne Moore, Emma Stone, Kevin Bacon, and Marisa Tomei, the movie follows the story of a separated man who seeks to rediscover his manhood by picking up women at bars.
But Cal Weaver has to learn how to get back in the game. And this is where the laughs and humor come from. Cal begins a journey of going to bars and learning how to talk with women.
Trainwreck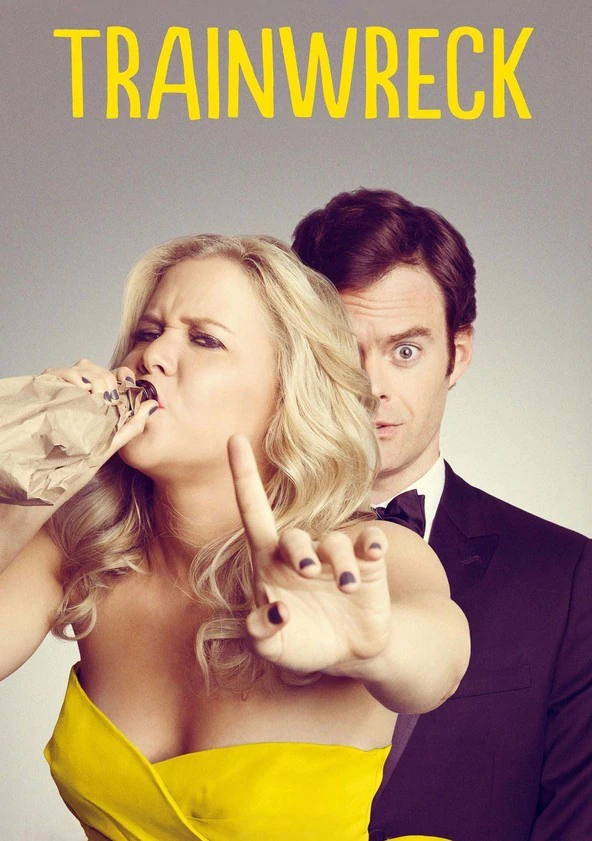 The 2015 American romantic comedy movie stars Bill Hader along with an ensemble cast. It includes Brie Larson, Colin Quinn, John Cena, Ezra Miller, and even Lebron James. Yes, that same Lebron James, one of the best basketball players in the world.
The movie tells the story of a hard-drinking, promiscuous, free-spirited young woman named Amy Townsend. She is a magazine writer who has a serious romantic relationship with a prominent orthopedic surgeon.
Most critics praised the acting performance of the cast.
Bride Wars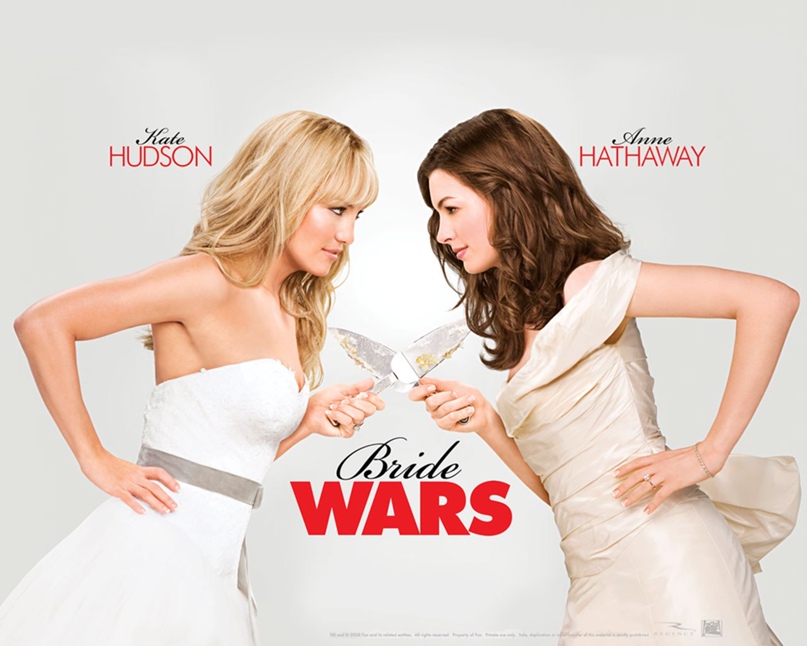 Speaking of brides and bridesmaids, let's talk about another movie in that genre. Bride Wars came out in 2009 as a romantic comedy. Gary Winick directed the movie starring Kate Hudson, Anne Hathaway, Kristen Johnson, Bryan Greenberg, and Candice Bergen.
The movie tells the story of two childhood best friends. They have made plans together for their respective wedding. But the problem starts when the two get in a race to get married before the other. Both ladies have set their sights on the Plaza Hotel as a venue for their wedding. But only one can get the date. And just like that, the two best friends turn into sworn enemies.
Runaway Bride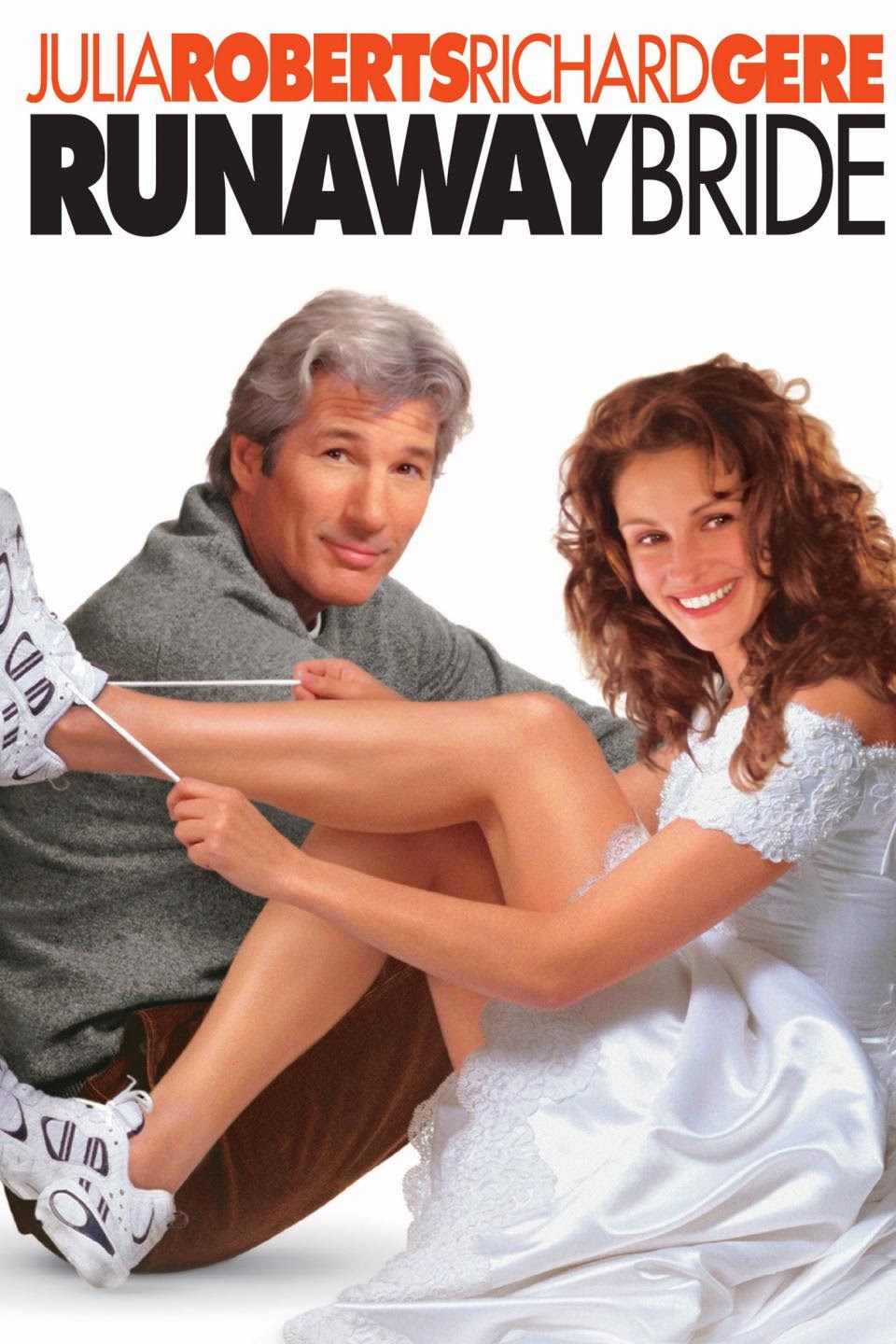 Speaking about brides, we have to mention this masterpiece with Julia Roberts. She is the queen of romantic movies. Directed by Garry Marshall, the 1999 movie stars Richard Gere alongside Roberts. The two have shared on-screen chemistry since Pretty Woman.
In this movie, Julia plays Maggie Carpenter, an attractive young woman who always gets cold feet just before getting married. She has ditched three people at the altar on their wedding day so far.
Now, Richard Gere's character, Ike, is a columnist in New York and wants to write a story about her. He falls in love with Maggie. Can he walk her to the altar?
The Five-Year Engagement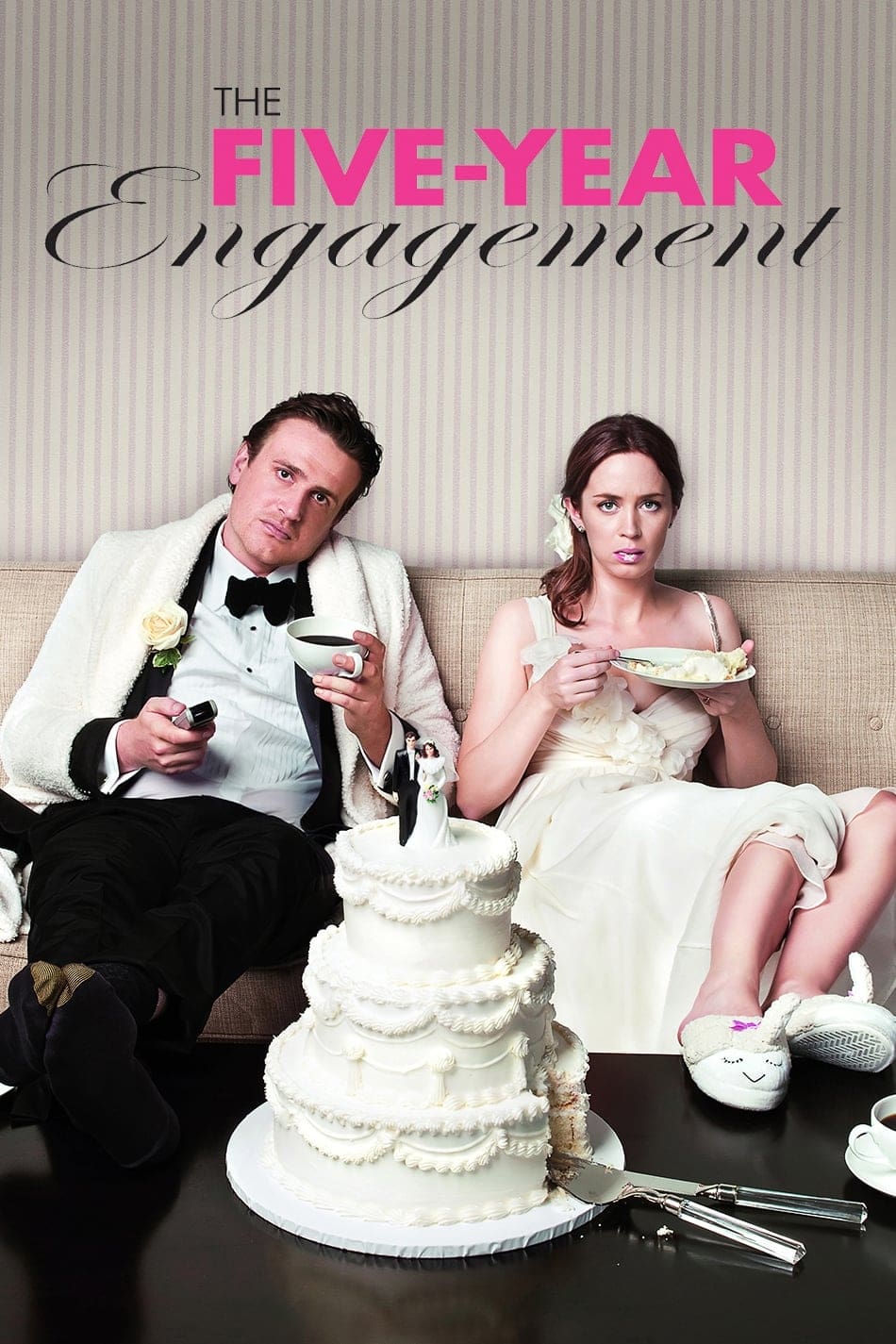 The Five Year Engagement is a 2012 romantic comedy film. Jason Segel and Emily Blunt star as a couple whose relationship becomes strained when they continue to extend their engagement.
They are happily engaged in the beginning, but their wedding plans continue to get interrupted. Will they make it to the finish line? And what will happen before they get there?
Sex Tape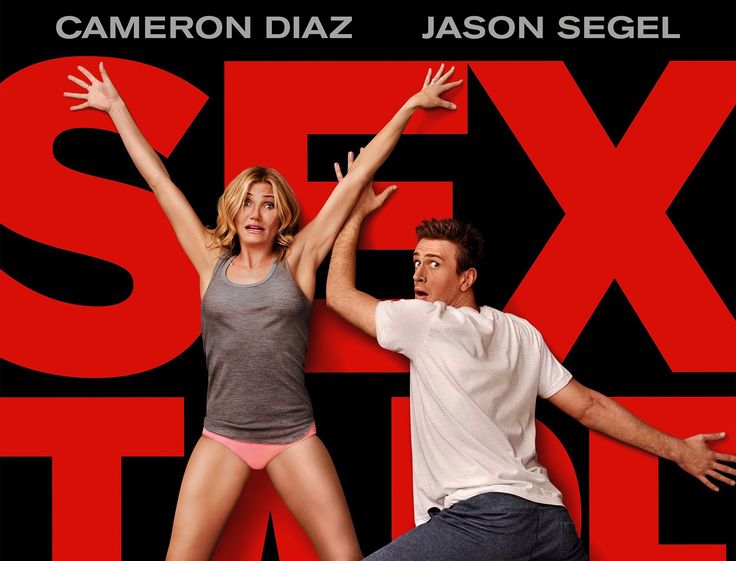 Most of us know Jason Segel as the star of the How I Meet Your Mother TV series. But he is also a great actor in romantic comedies. Sex Tape is a 2014 sex comedy film for which he actually served as a writer. Cameron Diaz joins Segel in the leading role. The two play a married couple who has struggled to make their sex life exciting after two kids.
So, they make sex tape to spice up their life in the bedroom. But, Jason's character accidentally sends the tape to their friends and relatives. At that point, Jason and Cameron race to their friends and try to delete the tape before anyone watches it.
The Hangover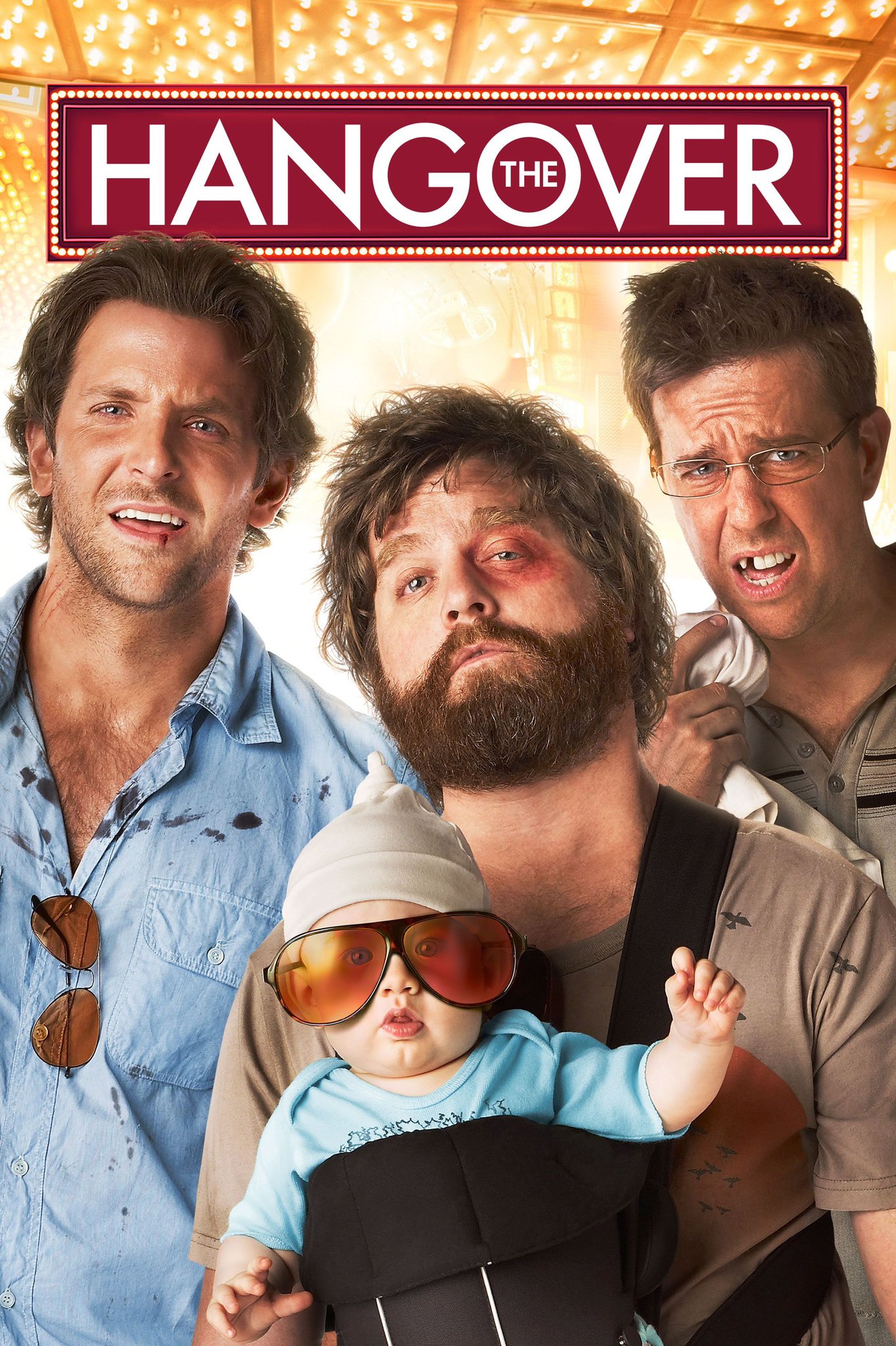 There are many similarities between The Hangover and Bridesmaids. Both movies revolve around a wedding and all of the obnoxious preparations leading to the special day.
Both films carry spark and energy that doesn't come often in Hollywood. The Hangover is an all-male cast, while Bridesmaids features an all-female cast. Some would say the humor in Bridesmaids is also funnier and smarter.
Girls Trip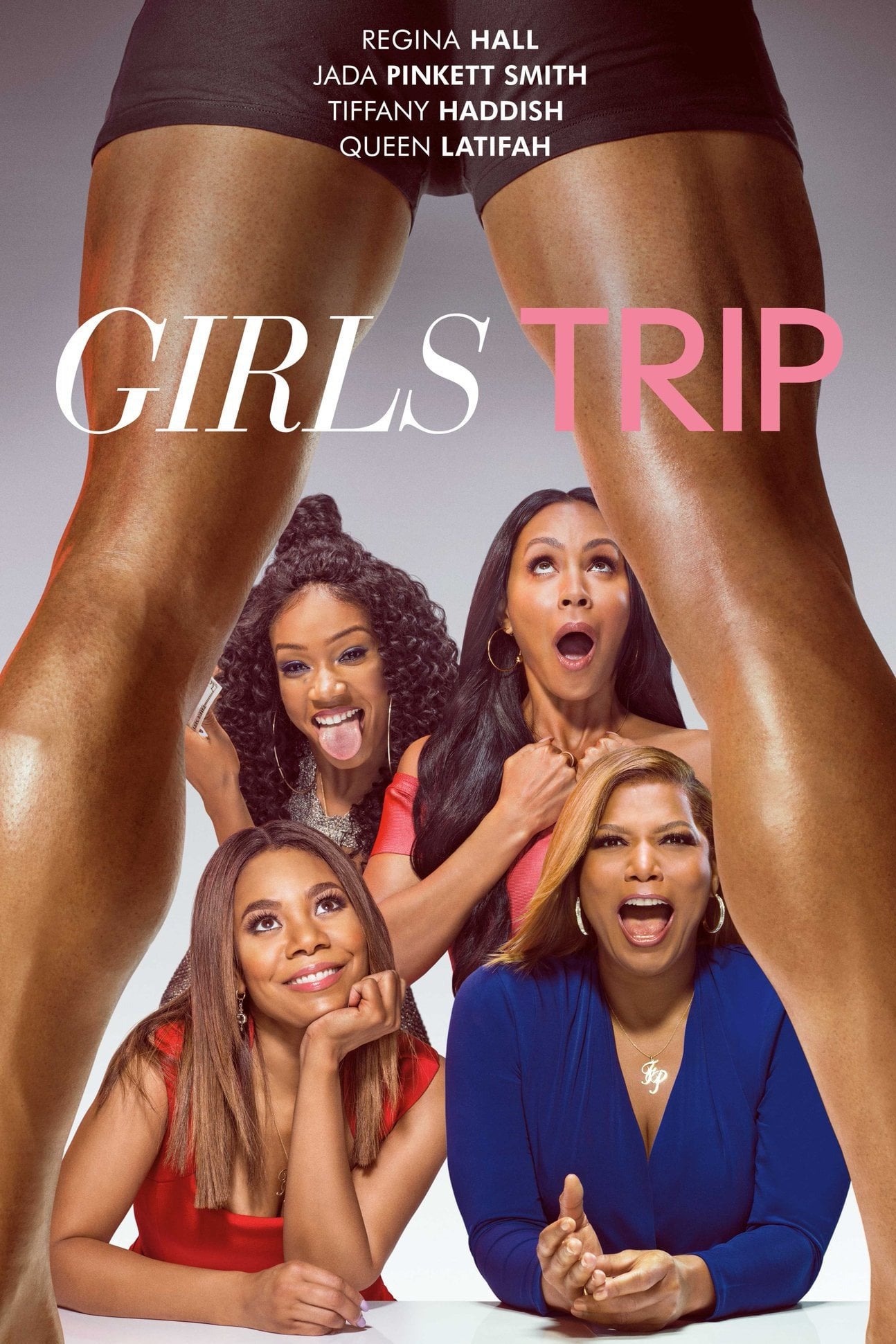 The reality we live in today is that all friend groups tend to fall apart at some point. We live in a world where people come in and out of our lives.
This movie tells a story of a group of friends trying to rediscover their friendship later in life. They were best friends until life happened and each of them went her separate way.
So, they organize a girls' trip to get back together. What happens during the trip is just amazing to watch.
Mean Girls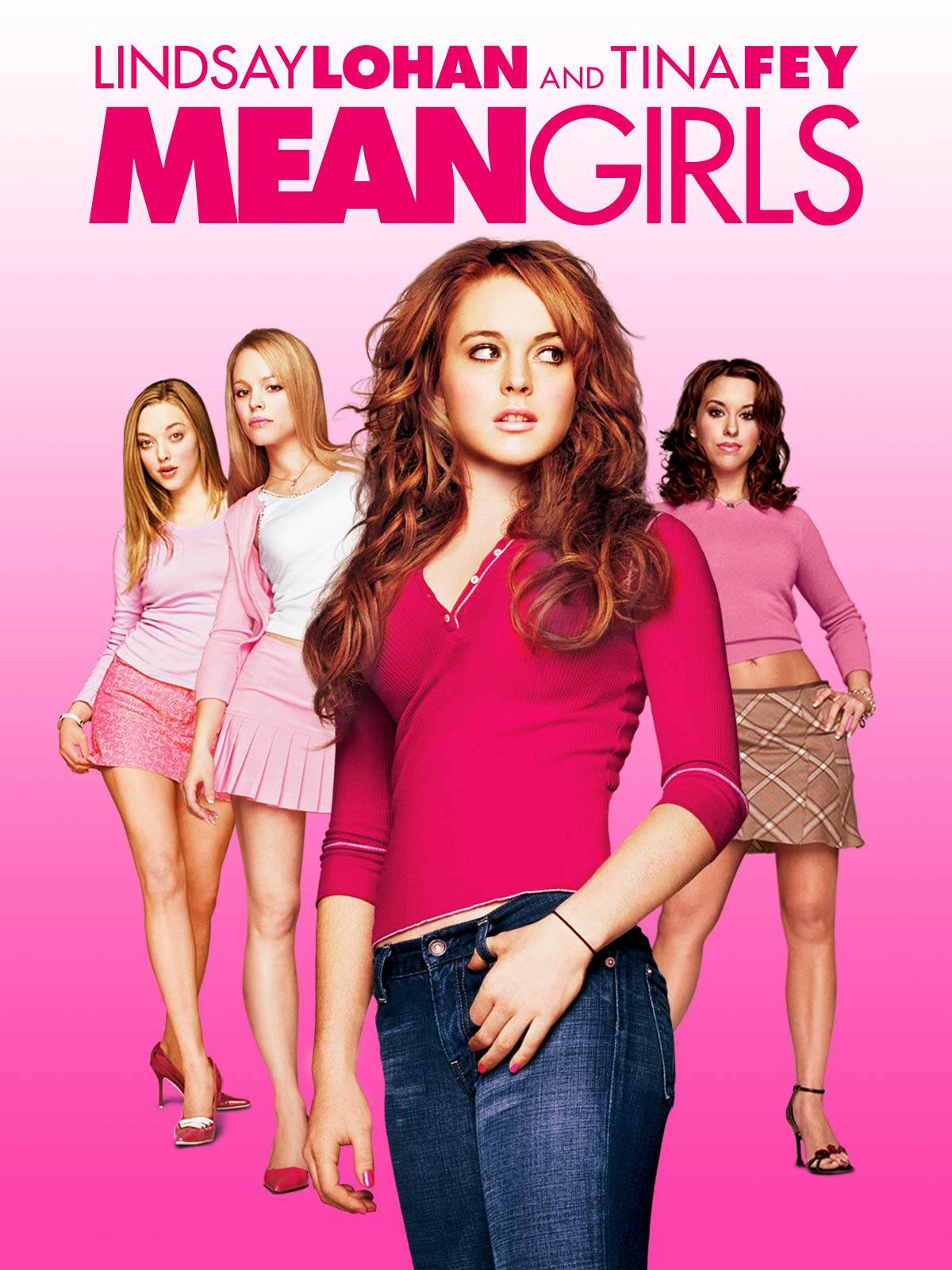 Do you want to see a movie like Bridesmaids where girls are mean to each other? Well, go watch Mean Girls. It is also packed with Saturday Night Life icons like Tina Fey and Amy Poehler.
Mean Girls focuses on the struggles that can arise from female friendships. And it is always a fascinating subject. Hilarious and well-written, the movie stars Lindsay Lohan and Rachel McAdams in the leading roles.
27 Dresses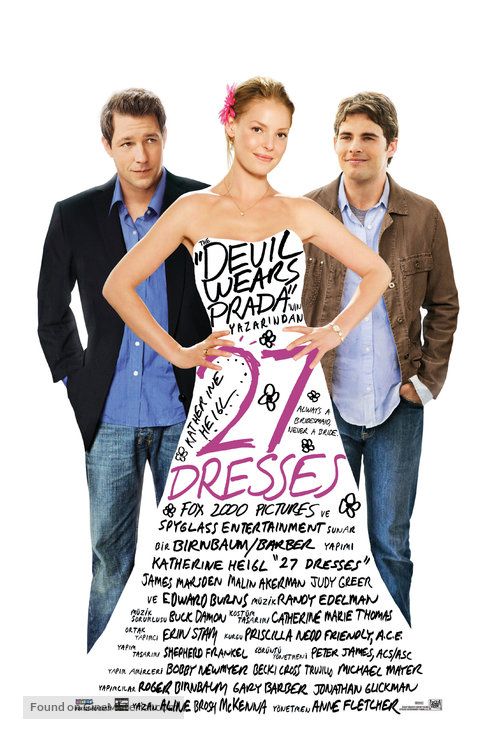 Going back to the bride and wedding comedy movies, let's talk about 27 dresses. It is one of the best movies with Katherine Heigl in the main role. Released in 2008, the movie tells the story of Jane Nichols.
She has been a bridesmaid for 27 weddings and keeps all the dresses worn to the wedding. Her dresses are a mixture of weird styles due to the different themes of the wedding. One night when she attends two weddings simultaneously, she meets Kevin Doyle. He catches her changing her outfit between the weddings in a taxi.
As it happens most of the time, they fall in love and the movie tells the story of how she will go from bridesmaid to bride.
Bachelorette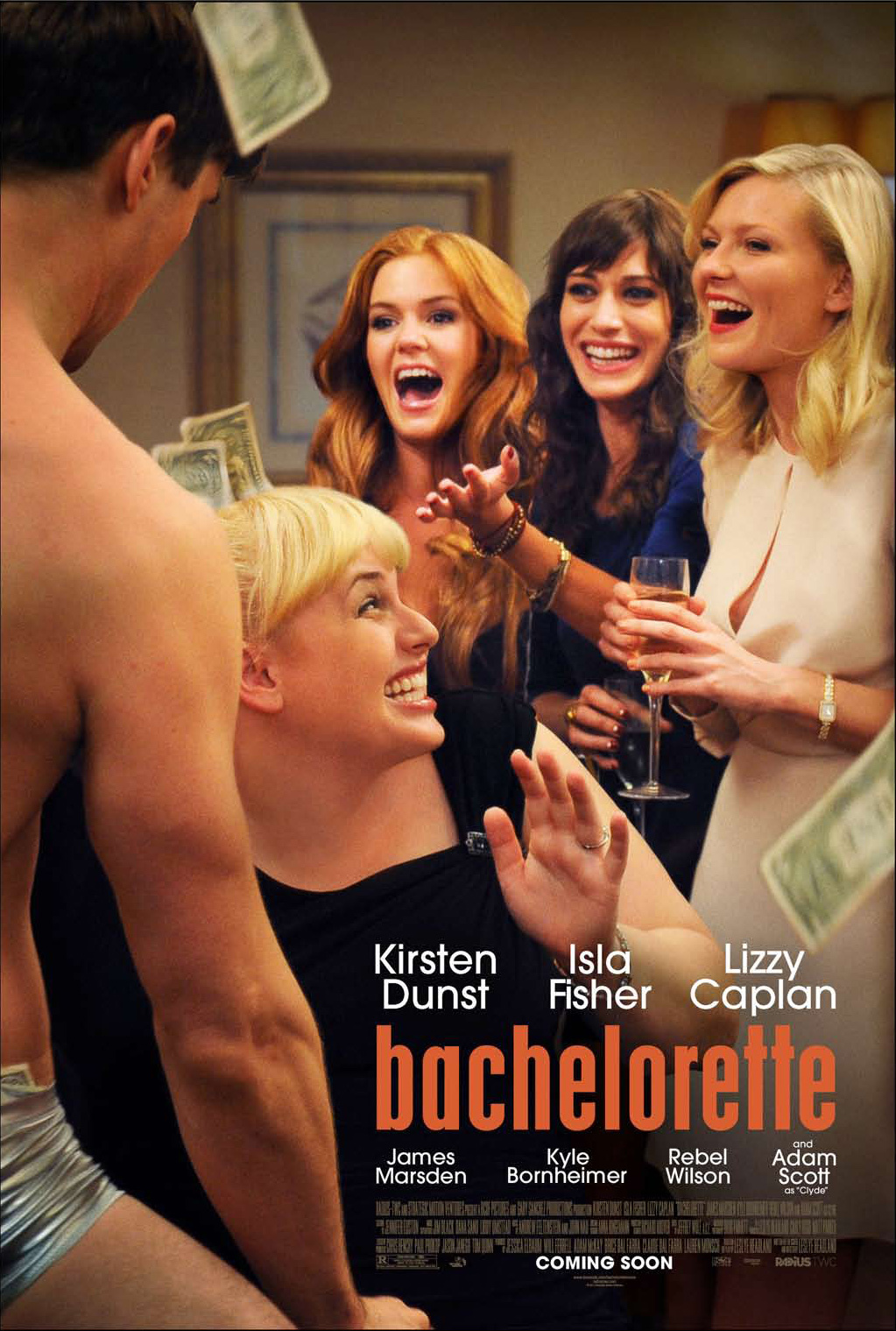 The 2012 American comedy film was adapted from the play by Leslye Headland of the same name. She also directed and wrote the screenplay for the movie. Starring Kirsten Dunst, Isla Fisher, and Lizzy Caplan, the movie follows the lives of three troubled women. They reunited for the wedding of a friend, played by Rebel Wilson.
Similar to Bridesmaids, there is a lot of female envy, schemes, and gossip in the movie. The plot is quite funny. Rebel plays the fat girl in high school who now is getting married to a beautiful man while the three popular girls are still single.
The House Bunny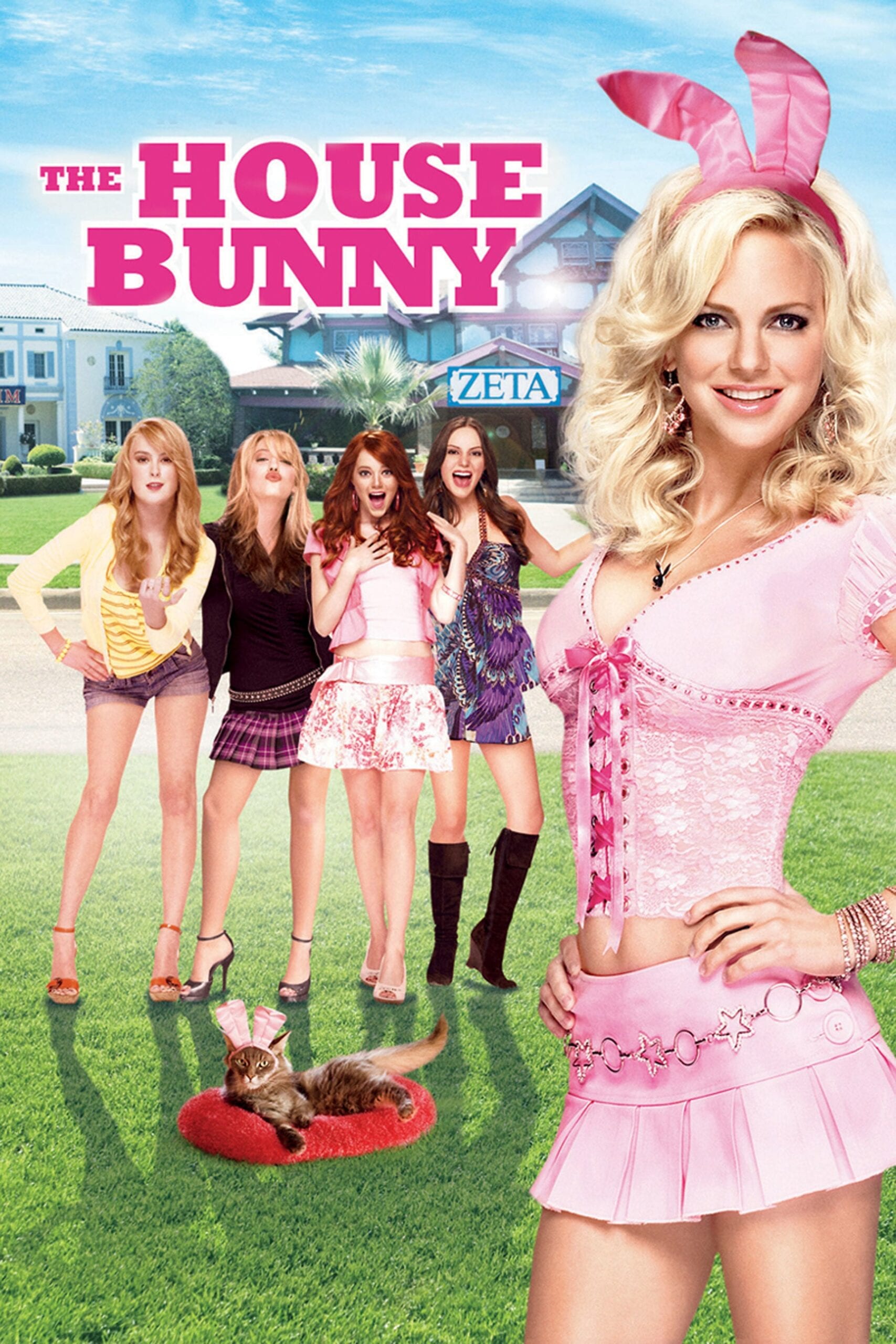 The story of the movie follows Shelley, a woman living a carefree life until a rival gets her tossed out of the Playboy Mansion. She has nowhere to go. But fate delivers her to the sorority girls from Zeta Alpha Zeta.
The story of a former Playboy bunny signing up to be the house mother of an unpopular university sorority is just amazing.
The movie came out in 2008 and stars Anna Faris, Colin Hanks, and Emma Stone.
Sex and the City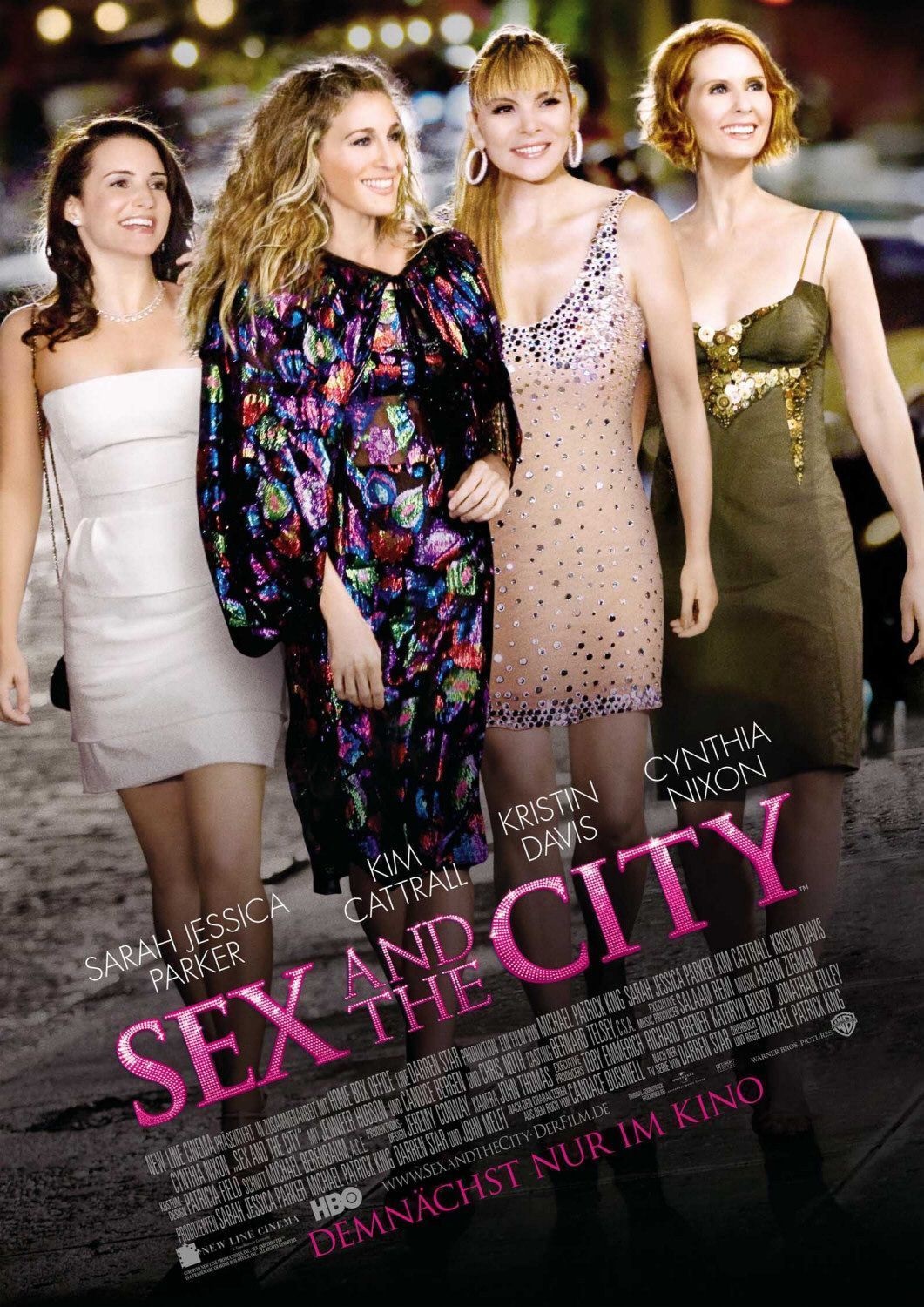 If you want a movie about women and their adventures, Sex and the City is the one. Yes, the TV series was amazing and completely changed the genre. But we are talking about movies like Bridesmaids, so let's talk about the movie with Carrie, Charlotte, Samantha, and Miranda.
The TV show ended in 2004, but fans couldn't get enough of the characters. So, HBO delivered two movies, of which the first one is worth watching.
Fans all around the world easily related to the four women. And that is what made the series and movie amazing.
Clueless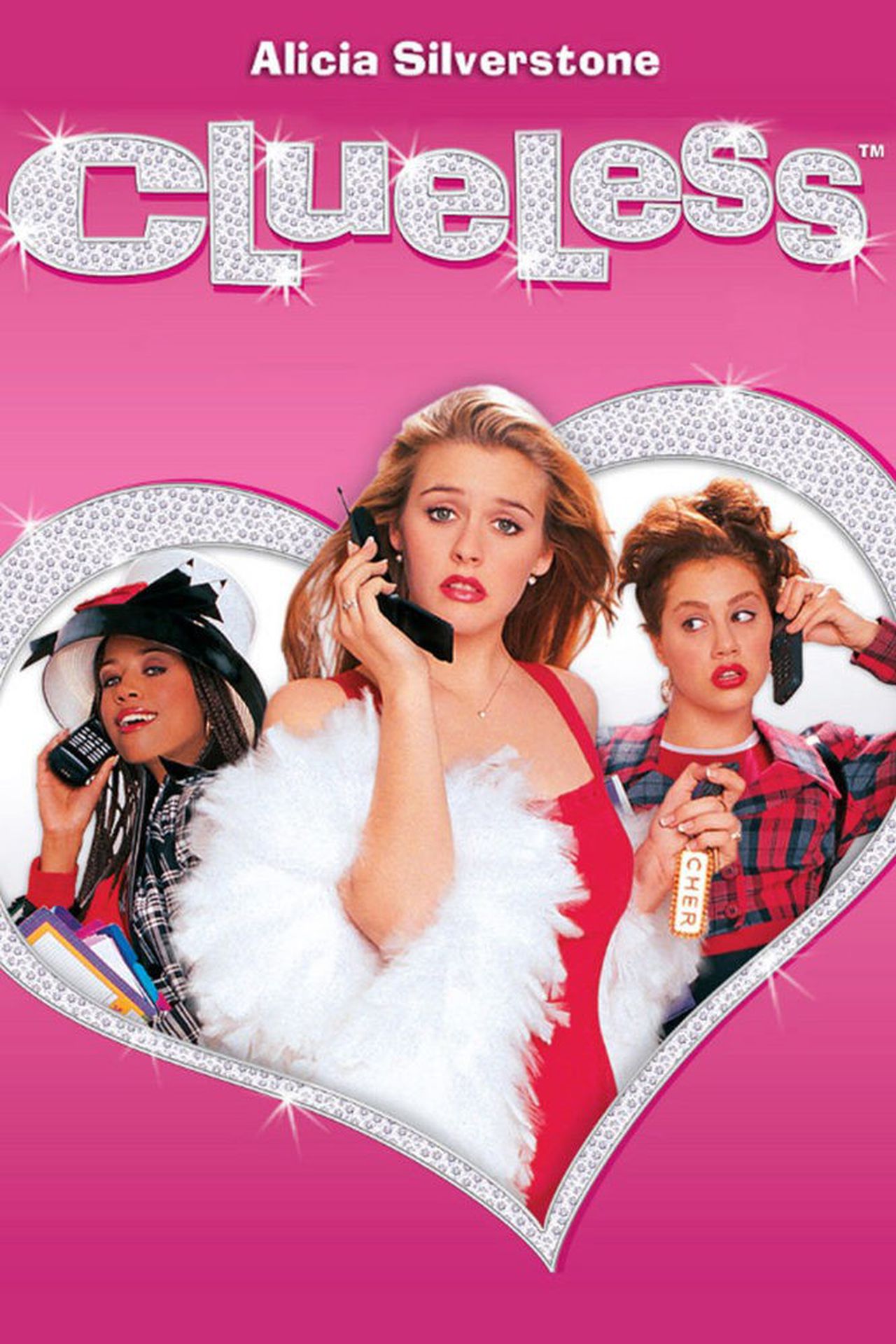 This iconic movie stars Alicia Silverstone and Paul Rudd in the main roles. The 1990s iconic classic delivered a unique sense of humor and awe-inspiring style.
The movie follows the story of Cher Horowitz, a high school girl who has to learn that there is more in life than the valley girl bubble she resides in.
The Heat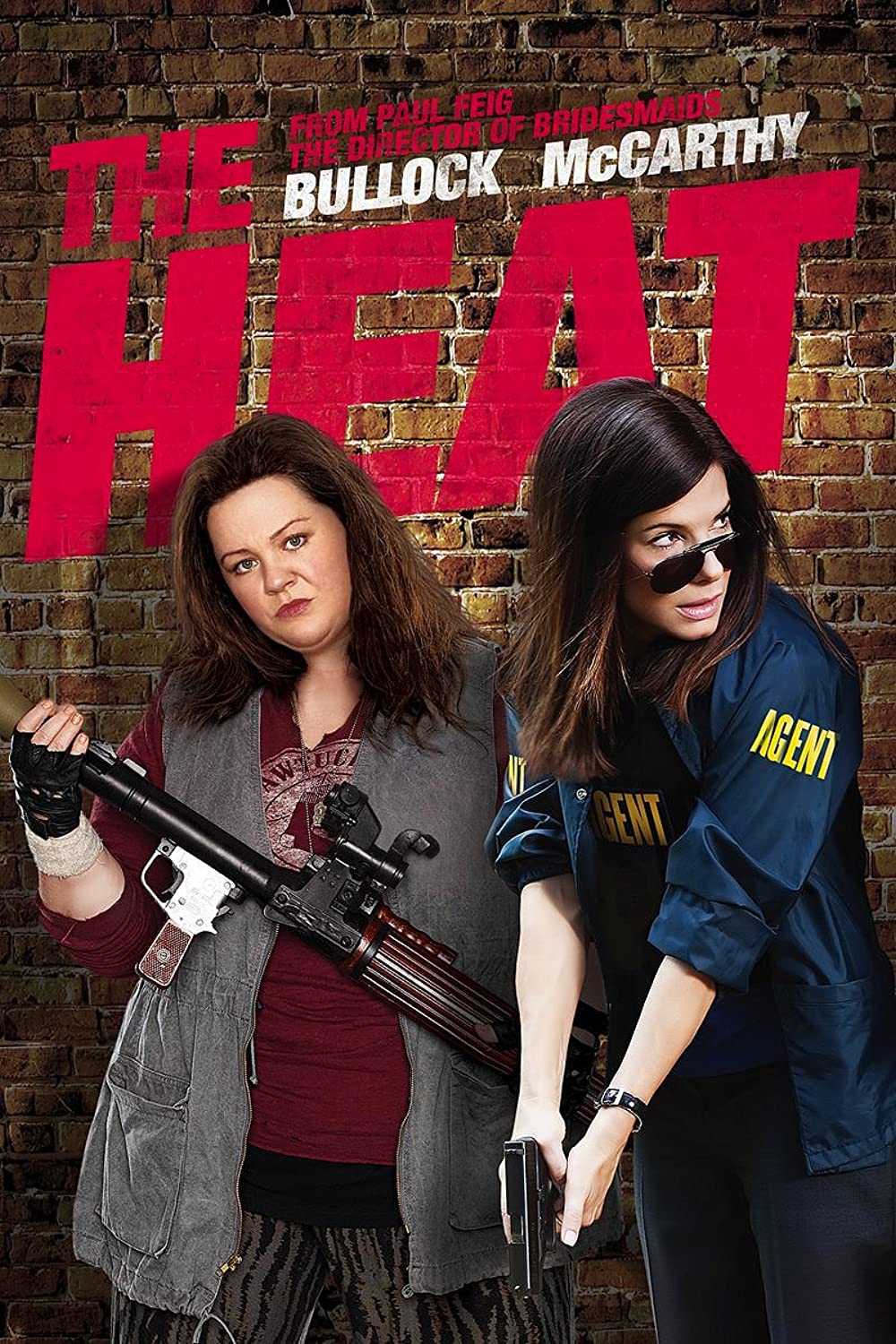 You are probably wondering why this movie is on the list of movies like Bridesmaids. Well, it uses the famous foul language typical in women's comedies. It makes for a worthy watch.
The story follows in the footsteps of FBI Agent Sarah Ashburn. She has a special talent for finding out where drug traffickers hid their stash.
She joins with Shannon Mullins, a police officer who doesn't hesitate to use brute force and unsavory methods to put criminals away.
My Best Friend's Wedding
What was the topic of Bridesmaids? A best friend becomes a maid of honor for her friend. Well, here we have a similar theme with Julia Roberts in the main role. The movie is sentimental, romantic, sweet, funny, witty, realistic, and humorous.
Julia plays Julianne, a food critic who lives a life of work and zero love with her best gay friend George. But she receives a call from her ex-boyfriend Michael who tells her that he is getting married.
From that moment on, she tries to do everything in her power to stop the wedding. Will she succeed?