The 2010s brought a new wave of romantic comedies where the main subject was having sex without any strings attached. Or as we want to call it, friends with benefits. This term was quite popular in the last decade. And many movies like Friends with Benefits played with the term and the type of sexual relationship.
If you have seen the movie, you know these relationships do not end up well always. Friends with Benefits came out in 2011. The romantic comedy, directed by Will Gluck, starred Justin Timberlake and Mila Kunis in the main roles. The supporting cast included Woody Harrelson, Nolan Gloud, Richard Jenkins, Patricia Clarkson, and Jenna Elfman.
The movie's premise starts very simply. Dylan Harper and Jamie Rellis meet in New York City. They naïvely believe that adding sex to their friendship will not cause any issues. But with time, as it always happens, they develop mutual feelings for each other. Yet, they deny it each time they are together.
Friends with Benefits is a different type of romantic comedy movie. The genre is better known as sex comedy movies. With that in mind, let's take a look at other movies like Friends with Benefits.
When Harry Met Sally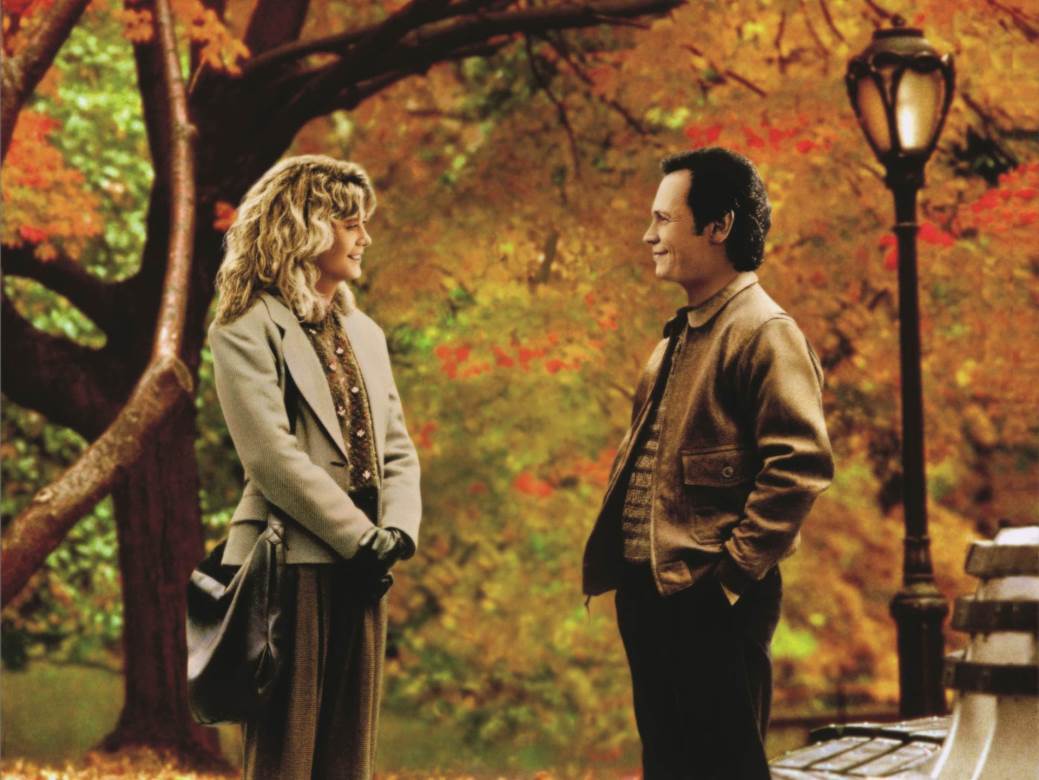 Released back in 1989, the movie starring Billy Crystal, Carrier Fisher, and Meg Ryan is another romantic comedy with sexual feelings involved. If you want to watch some Carrie Fisher movies and remember the amazing actress, this one is a great option.
Harry first meets Sally during their graduation as she gives him a ride to New York. During that ride, Sally says that a man and a woman can never be friends because the guy will always want something more.
They continue their lives, start to work, and find love. But their romantic relationship with other people always fails. And then, for a strange reason, they bump into each other and share what happened in their life.
Can they remain friends with sex involved in their love relationship?
What Happens In Vegas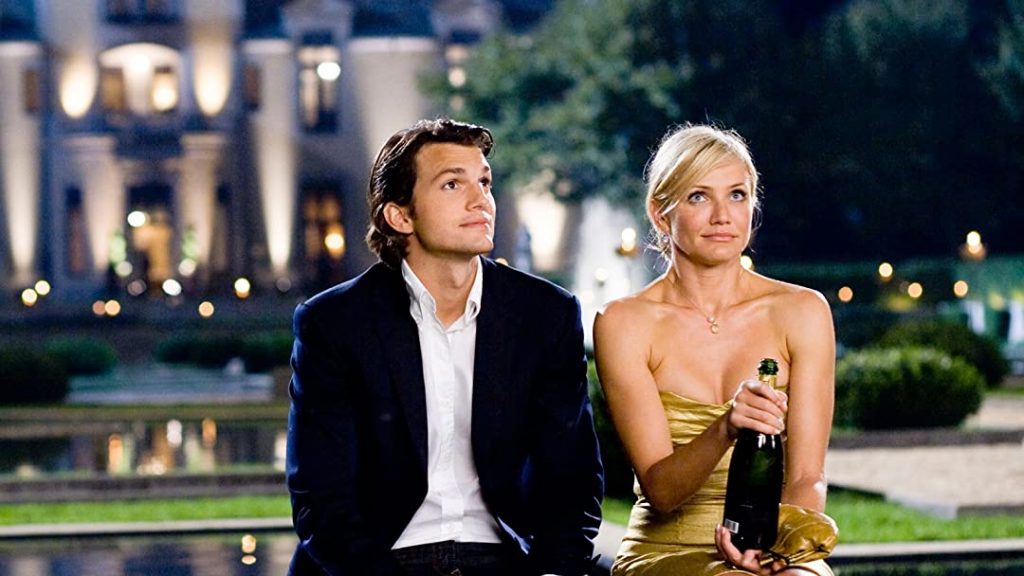 Cameron Diaz and Ashton Kutcher are probably two of the best in the business of romantic comedies. This movie, released in 2008, offers a great dynamic between the two.
In the movie, Cameron plays Joy McNally, an engaged woman but her fiancé eventually breaks up with her because of her brashness. Jack Fuller, on the other hand, is a happy-go-lucky guy who gets fired by his own father.
They go to Vegas to forget about their problems. But after some events, they end up in the same room, get drunk, and upon waking up, they find out they have been married. Now, they want to get out of the marriage, but the problem is they won $3 million the night before. So, how can they split the money?
If anyone asks for a divorce, he loses the money. So they try to find a way to get a divorce without losing the money.
The Ugly Truth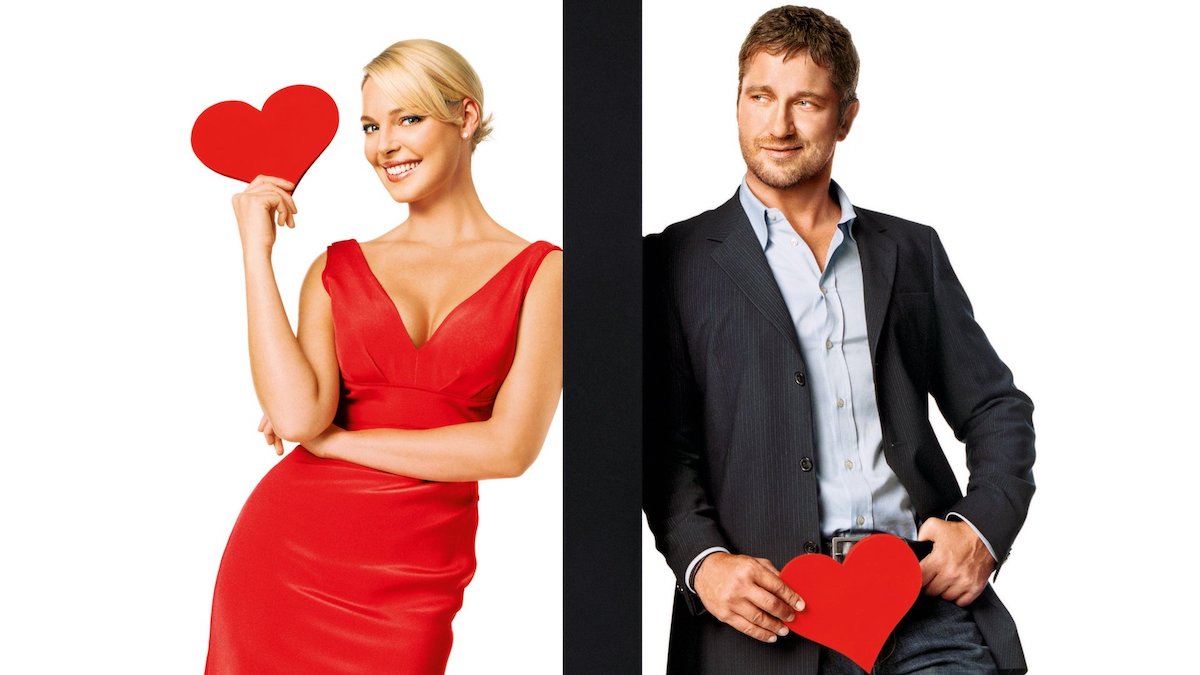 If you are looking for the truth about sexual relationships, this movie provides it. Gerard Butler portrays Mike Chadaway, a guy who is trying to reveal to women the ugly truth. And that is that men love sex and they want a woman who looks sexy and provocative. They do not like the kind, nice women who do not know how to give a blowjob.
On the opposite side, Katherine Heigl portrays a producer of a morning show, one that believes in true love. And when Abby Richter and Mike Chadaway get together, good things happen. The two challenge each other in the best possible way.
No Strings Attached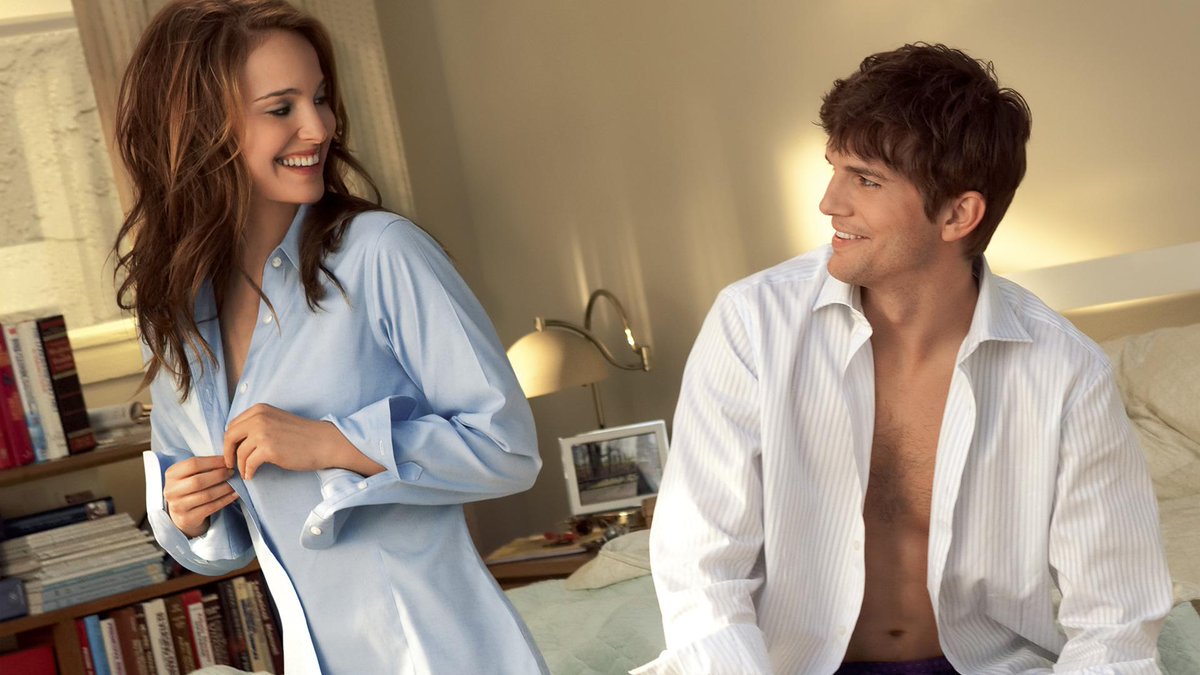 This movie like Friends with Benefits has almost the exact same premise. Two friends decide to start a no strings attached relationship. Natalie Portman and Ashton Kutcher portray the two main characters.
The movie was released in 2011, the same year as Friends with Benefits. The title might be different, but the plot is almost exactly the same.
So if you like to watch movies like Friends with Benefits, this one is almost an exact copy.
Easy A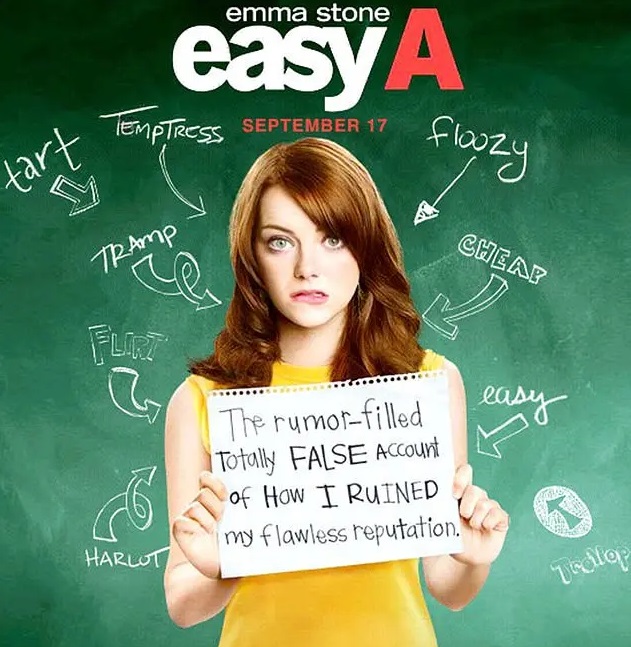 The teen romantic comedy directed by Will Gluck stars Emma Stone, Stanley Tucci, Patricia Clarkson, Thomas Haden Church, Amanda Bynes, Penn Badgley, Lisa Kudrow, and Dan Byrd. The movie was inspired by the 1850 novel, The Scarlet Letter by Nathaniel Hawthorne.
Olive Penderghast, a 17-year-old high school girl from California narrates the story by speaking into her webcam. Olive lies to her best friend, about going on a date in order to get out of camping with his parents.
Instead, she hangs around the house listening to music. The following Monday, her friend Rhiannon Abernathy, presses her into confession until she lies again, this time about losing her virginity to a college boy.
She then takes up a new image as the dirty skank. The movie has everything you want from a teenage movie, with all the classic high school stereotypes.
Crazy Stupid Love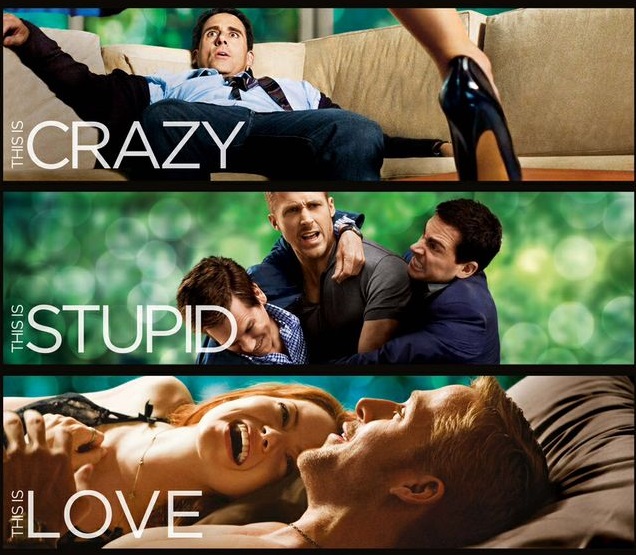 Time for some Ryan Gosling love, right? Ryan is the main character in this movie, starring alongside Steve Carell, Julianne Moore, Emma Stone, Marisa Tomei, and Kevin Bacon.
The movie follows a recently separated man seeking to rediscover his manhood. He tries to learn how to pick up women at bars. For his performance, Gosling was nominated for a Golden Globe Award for Best Actor.
Love & Other Drugs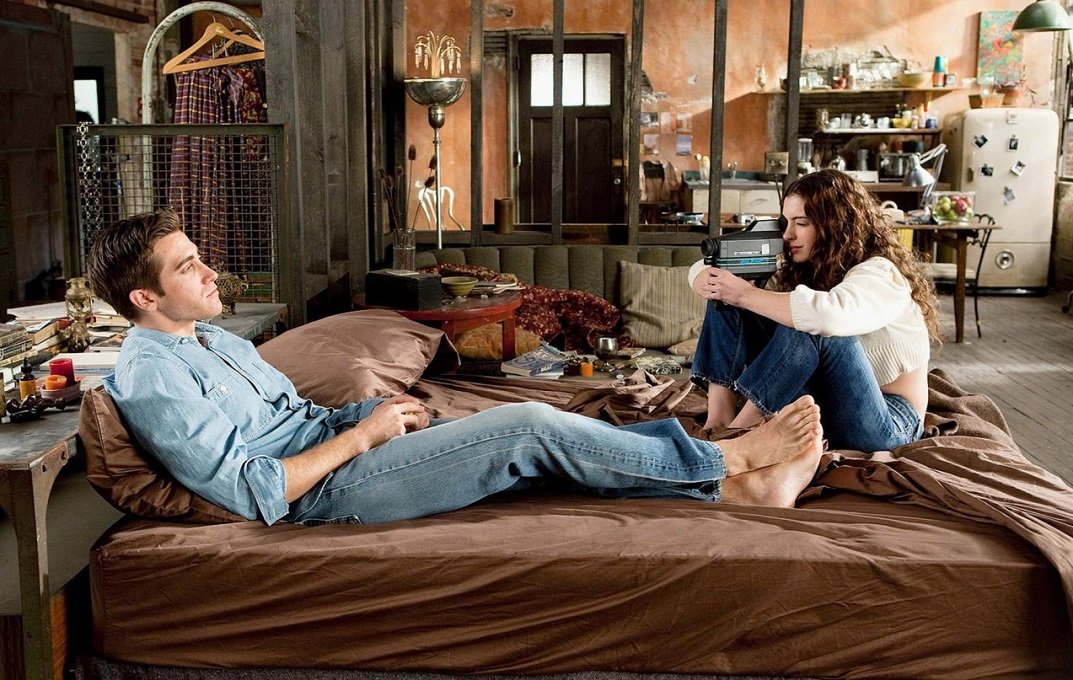 The 2010 American romantic comedy was loosely based on the 2005 non-fiction book, Hard Sell The Evolution of a Viagra Salesman.
The movie stars Jake Gyllenhaal, Anne Hathaway, Oliver Platt, Hank Azaria, Josh Gad, and Gabriel Macht. It tells the story of a medicine peddler in the 1990s who starts a relationship with a young woman suffering from Parkinson's disease.
Jamie Randall is the main character, a womanizer who gets fired from an electronics store after having sex with the girlfriend of the manager. But his brother refers him for a job as a pharmaceutical sales representative. He attends a Pfizer training program and then starts to work for the company.
He falls in love with one patient, Maggie Murdock, suffering from Parkinson's disease. The two start having a non-serious relationship with casual sex. Over time, we see their relationship develop.
Forgetting Sarah Marshall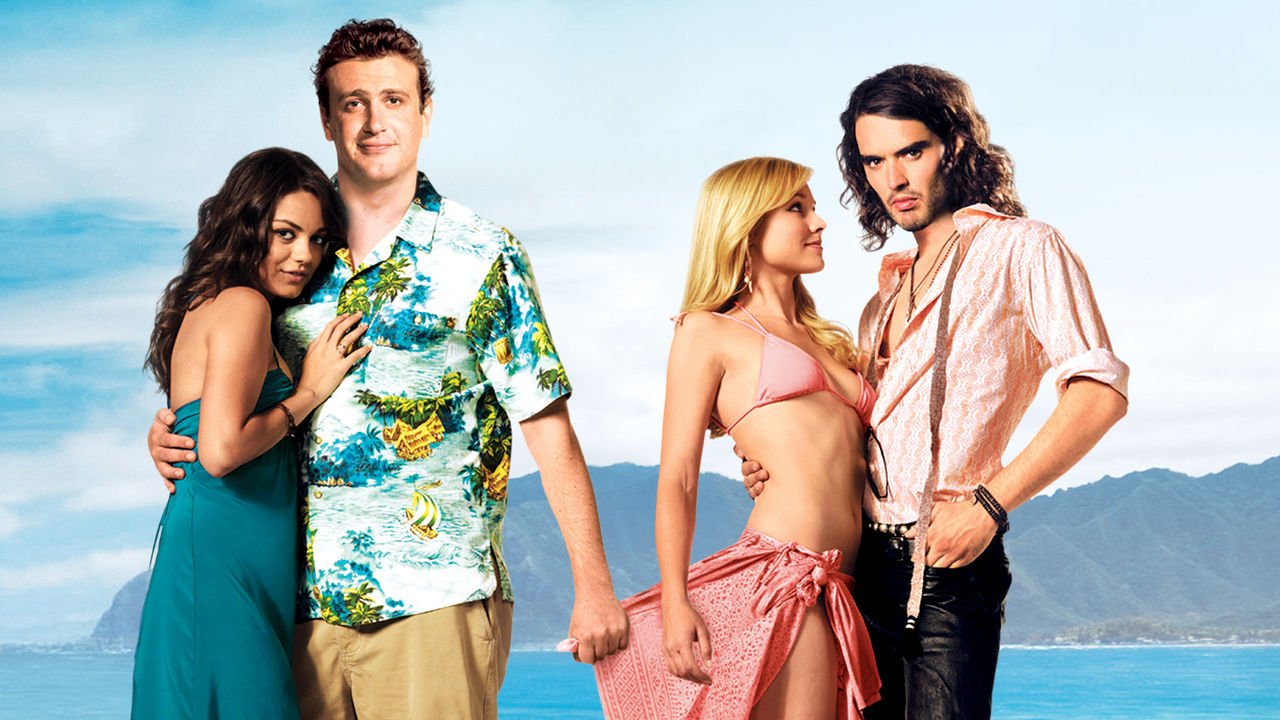 The 2008 American comedy stars Jason Segel, Kristen Bell, Mila Kunis, and Russell Brandin the main role characters. Written by Segel, the movie was released by Universal Pictures.
The story revolves around Peter Bretter. The guy is a music composer for a TV show. His girlfriend, Sarah Marshall is in the lead role. But after a five-year healthy relationship, she breaks up with him.
Peter is devastated by the breakup and decides to go on a vacation in Hawaii, trying to move forward with his life and forget her. But trouble comes knocking on the door when his ex is on the same island with her new boyfriend.
Sex Tape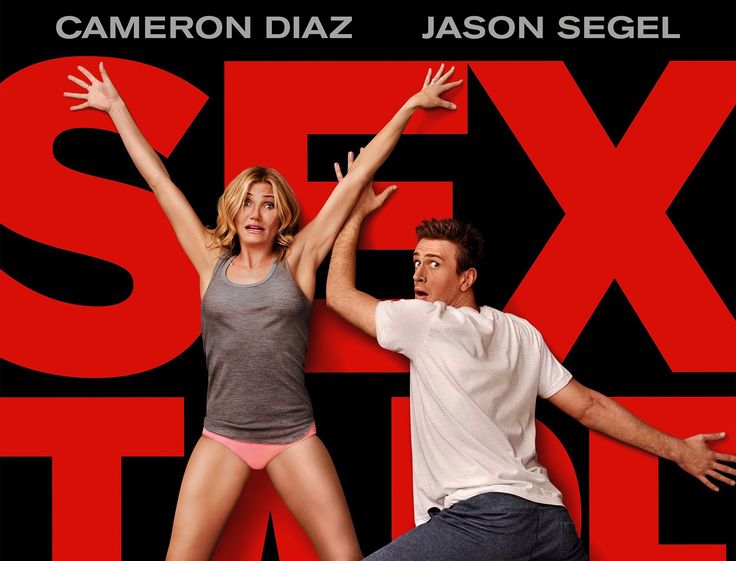 Here is another sex comedy with Jason Segel. This time, Cameron Diaz is his partner in crime. The 2014 sex comedy movie was quite popular when it came out. After all, at the time, sex tapes were coming out of nowhere. Almost everyone had a sex tape in the 2010s with many celebrities finding themselves on porn websites.
The movie is about Jay and Annie Hargrove. They are a married couple. Yet, after two kids, their sex has become almost non-existent. Jay even struggles to get an erection. So, she suggests making a sex tape. They film themselves having sex in every position listed in the book The Joy Of Sex.
But while Jay has to delete the recording, he ends up synchronizing the video with several iPads the couple has given over time. So, they search for the tape trying to prevent their friends and relatives from watching it.
Good Luck Chuck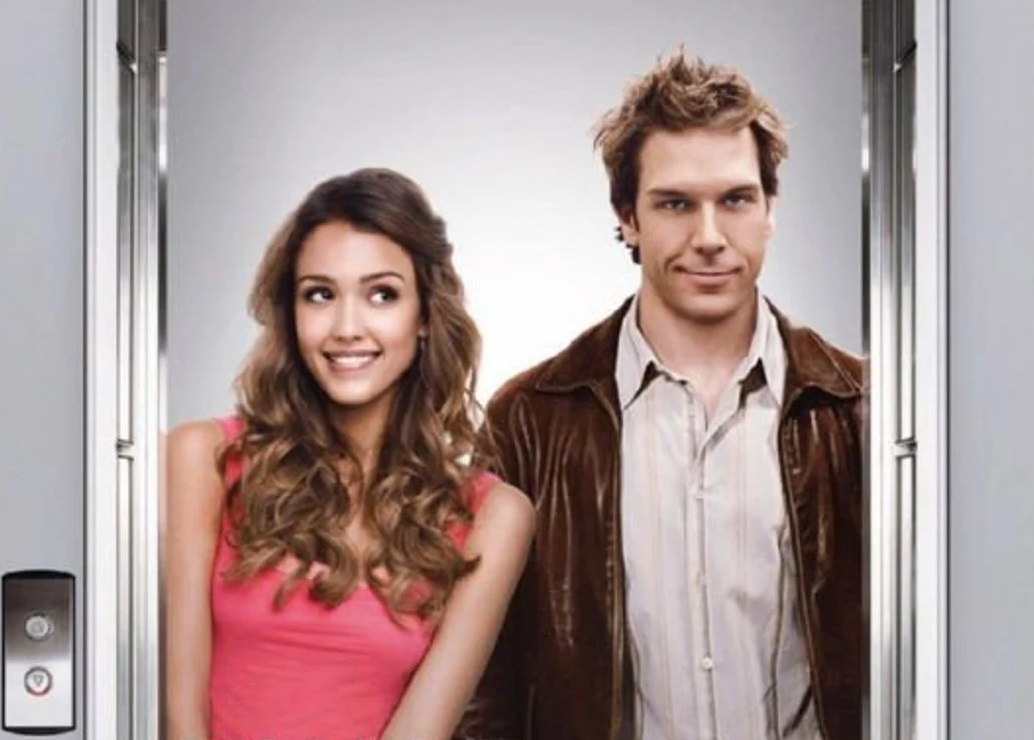 The American comedy stars Dane Cook and Jessica Alba in the main roles. It is the directorial debut of Mark Helfrich. The story revolves around Chuck, a dentist.
Women find their one true love after having casual sex with Chuck the dentist. But Chuck meets Cam, played by Alba, and wants to become her true love.
Will he make it?
The 40-year-old Virgin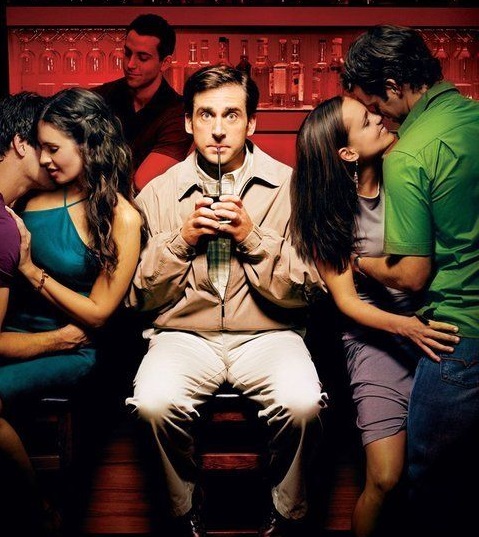 Now here is a movie that is all about sex, but has almost no sex until the very end. Why? Because it revolves around a 40-year old man who is somehow a virgin. He has never had sex.
In a society where sex is the norm, it is quite strange for his friends and colleagues to understand him. He finds a woman he loves, but cannot open up to her and reveal his virginity.
Steve Carell plays the titular character and the main protagonist. Fun fact: the movie was based on a sketch Carell created with The Second City.
Date Night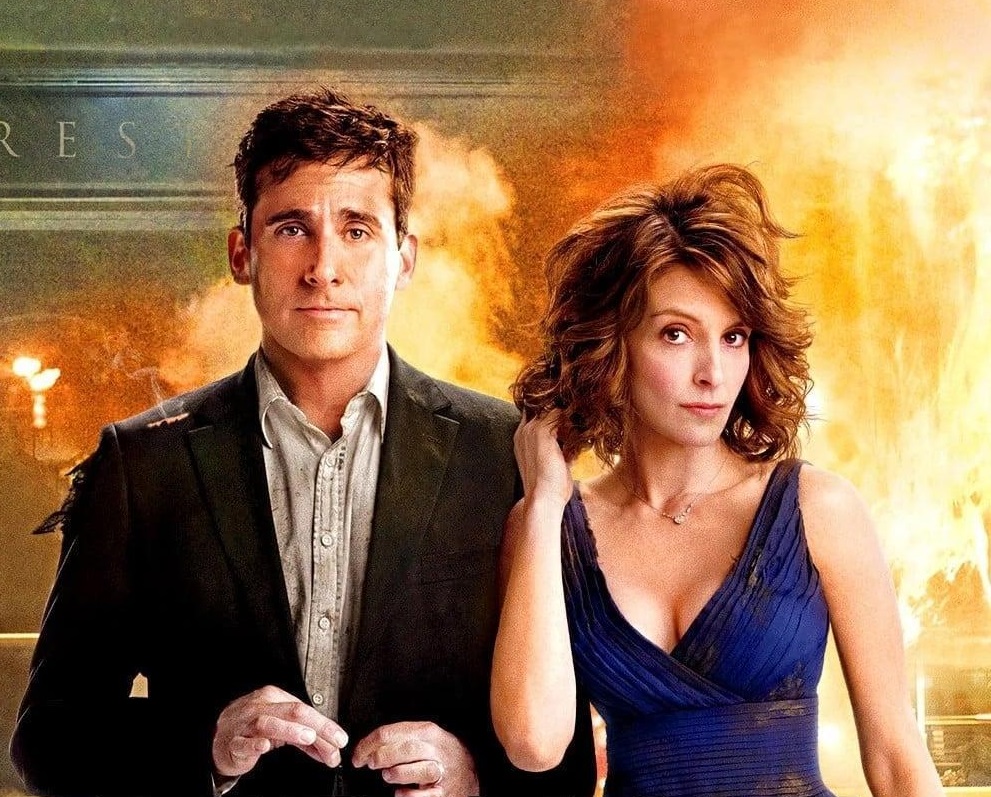 The 2010 romantic comedy crime film stars Steve Carell, Tina Fey, Mark Wahlberg, and Taraji P. Hensonin the main roles.
It tells a story of a case of mistaken identity in New York City. This case turns a bored married couple's attempt at a glamorous and romantic evening into something dangerous and adventurous.
The plot starts when Phil decides to take his wife Claire to a trendy Manhattan restaurant. They cannot get a table, so Phil steals a reservation from a no-show couple. Only to find out later, that the couple he stole the reservation from, is a mob boss.
Bad Teacher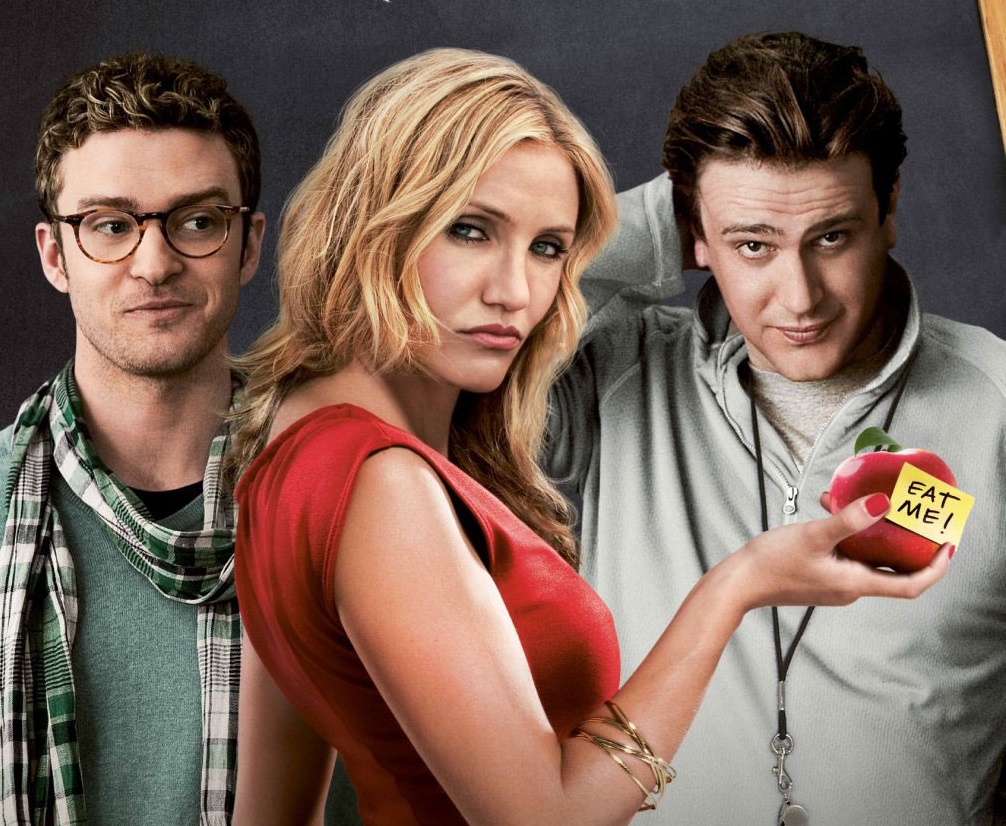 Cameron Diaz is the queen of romantic comedies. In this movie, she stars alongside Jason Segel and Justin Timberlake. It tells a story of a lazy middle school teacher who hates her job, students, and even her co-workers.
But she is forced to go back to teaching to earn enough money for her breast implant surgery. Why? Because her wealthy fiancé dumped her.
Diaz is amazing as Elizabeth Halsey, the lazy and immoral gold-digging Chicago teacher.
Knocked Up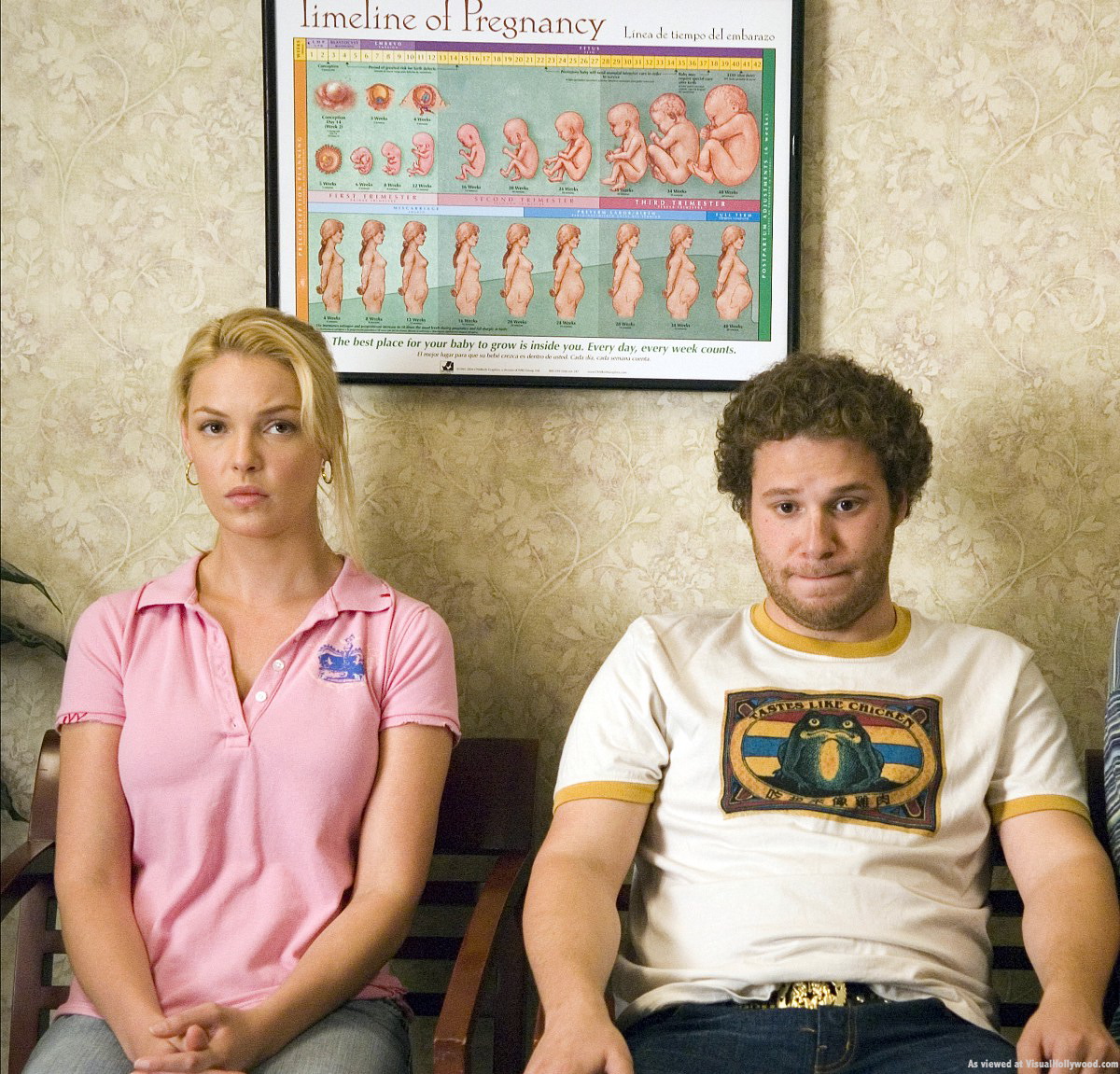 Here is another movie where casual sex turns into something more. Only this time, instead of romantic feelings, casual sex leads to pregnancy.
Starring Seth Rogen and Katherine Heigl, the movie tells the story of a one-night stand between the two. They enjoy a one-night stand, only to find out it resulted in unintended pregnancy.
Now, they must face the consequences of their adventure. With this movie, we finish our movies like Friends with Benefits list.