The Hangover is one of the best comedy movies of the past 20 years. What many fans find funny in the movie is the approach of Phil, Alan, and Stu in finding their lost friend. Combine that with the humor and the demeanor of the characters, and you have a great comedy movie. But there are always other movies like The Hangover.
What are some of your favorite comedy movies? Fun fact: Do you know that the plot of The Hangover movie was inspired by a real event? It happened to Tripp Vinson, a producer, and friend of the executive producer of the movie Chris Bender. Vinson had gone missing from his own Las Vegas bachelor party, blacking out and waking up in a strip club with a large bill to pay.
The 2009 American comedy film was directed by Todd Philips. It stars Bradley Cooper, Ed Helms, Zach Galifianakis, Heather Graham, Justin Bartha, Ken Jeong, and Jeffrey Tambor.
The movie tells the story of friends traveling to Las Vegas for a bachelor party. They are there trying to celebrate the impending marriage of Doug. But the next morning, they wake up with Doug missing and the friends have no memory of the previous night's events. They must find the groom by trying to find out what happened.
The movie was released on June 5, 2009, with critical and commercial success. Sadly, it is not on the streaming platform Netflix. The Hangover won Golden Globe Award for Best Motion Picture – Musical or Comedy.
There are two more sequels. And no, a fourth film is highly unlikely. That is, with the original team. Some other producers, directors, and actors might decide to make a fourth installment of The Hangover. With that in mind, let's take a look at some of the best movies like The Hangover.
The Hangover Part II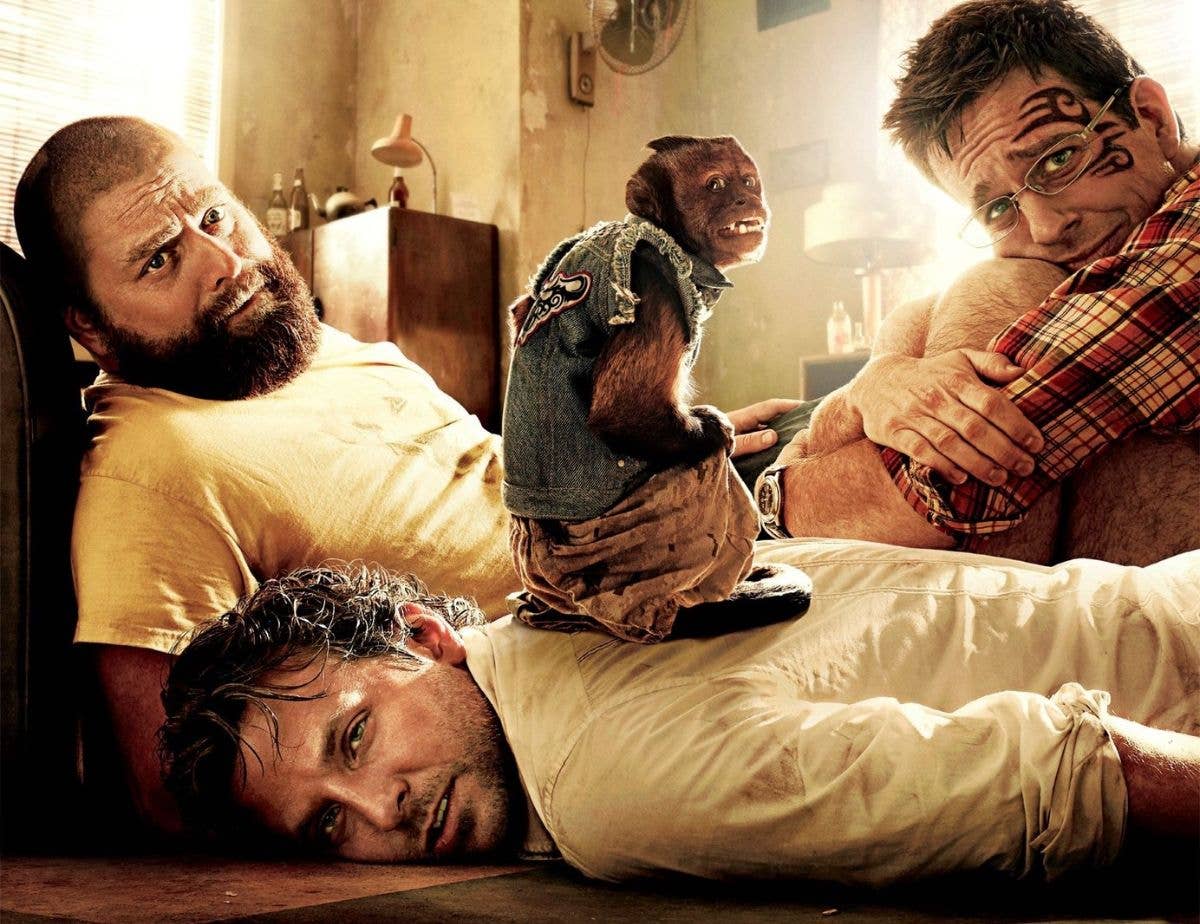 Also known as The Hangover The Wolfpack is Back or The Hangover Again, The Hangover Part II was released in 2011. Warner Bros Pictures distributed the movie which was a direct sequel to the 2009 original movie.
In the second movie, the four friends travel to Thailand for Stu's wedding. Because of what happened in Vegas in the previous movie, Stu takes no chances. He opts for a safe and subdued pre-wedding brunch. But as you might assume, things do not go as planned, resulting in another bad hangover. Again, they have no memories of the previous night.
They wake up in a filthy hotel room in Bangkok, with Stu having a face tattoo, a replica of Mike Tyson. Alan's head is completely shaved. They meet a chain-smoking capuchin monkey and find out that Leslie Chow has followed them to Thailand. He is the one telling the events of the previous night, but he dies in the middle of it because of a cocaine overdose.
Now they are on their own to find out what happened.
The Hangover Part III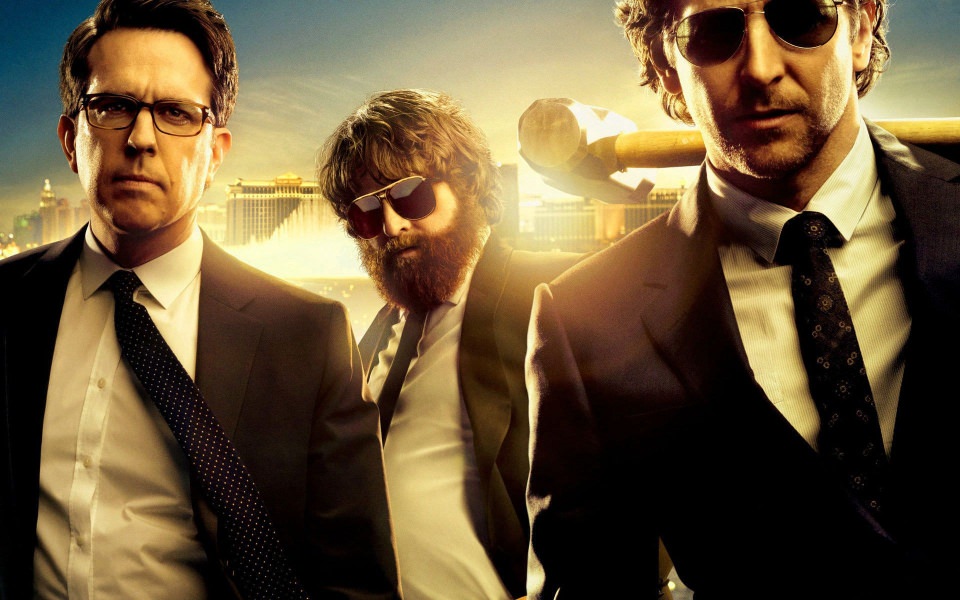 Another title of the third installment in The Hangover 3 The Rise of Marshall. This time, the Wolfpack, or Phil, Stu, Doug, and Alan, try to get Alan the help he needs after facing a personal life crisis. He is feeling down after the bachelor party in Bangkok.
Things go south when an incident from the original film comes back to haunt them. Unlike the first two movies, the third one received a few negative reviews from critics. Yet, it still managed to gross more than $362 million at the box office worldwide.
American Pie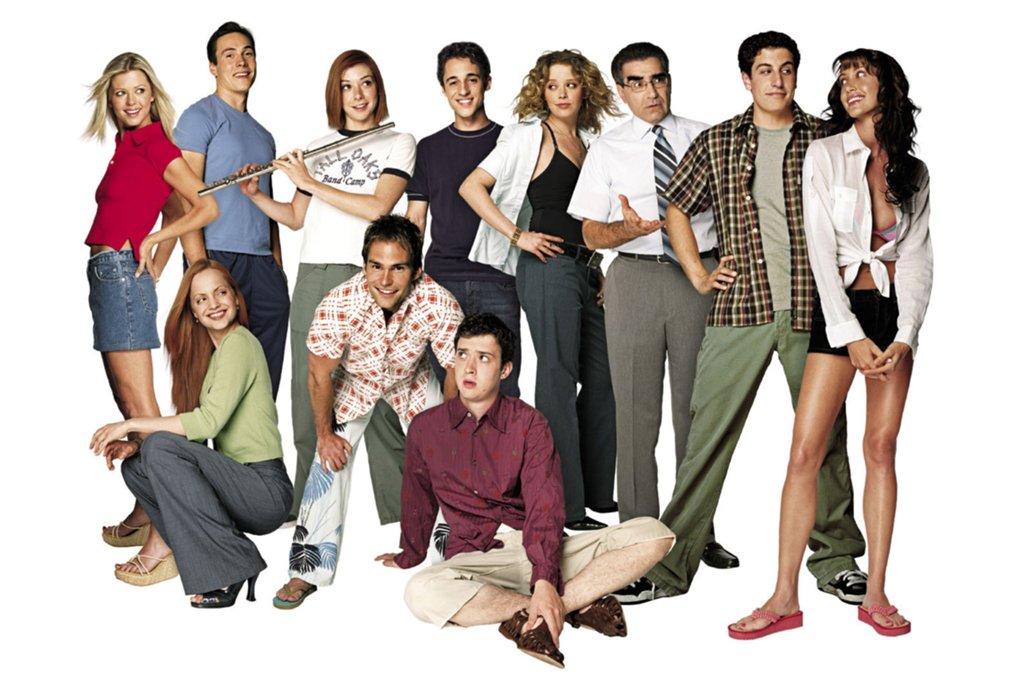 If you are looking for comedy movies like The Hangover, you have to try American Pie. Yes, it came out a decade before The Hangover.
The 1999 American sex comedy movie still remains one of the best in the genre. It was the directional debut of Paul Weitz. It is the first movie in the American Pie franchise. The ensemble cast includes Jason Biggs, Chris Klein, Alyson Hannigan, Natasha Lyonne, Thomas Ian Nicholas, Tara Reid, Mena Suvari, Eddie Kaye Thomas, Eugene Levy, and Seann William Scott.
The plot is all about five classmates, Jim, Kevin, Oz, Finch, and Stifler as they attend high school. Only Stifler has lost his virginity, with the other four trying to do it before high school graduation.
The title is a reference to a scene in which Jim, the main protagonist, is caught masturbating with a pie after being told that third base feels like a warm apple pie. Writer Adam Herz also says it is a reference to losing virginity in high school, which is as American as apple pie.
American Reunion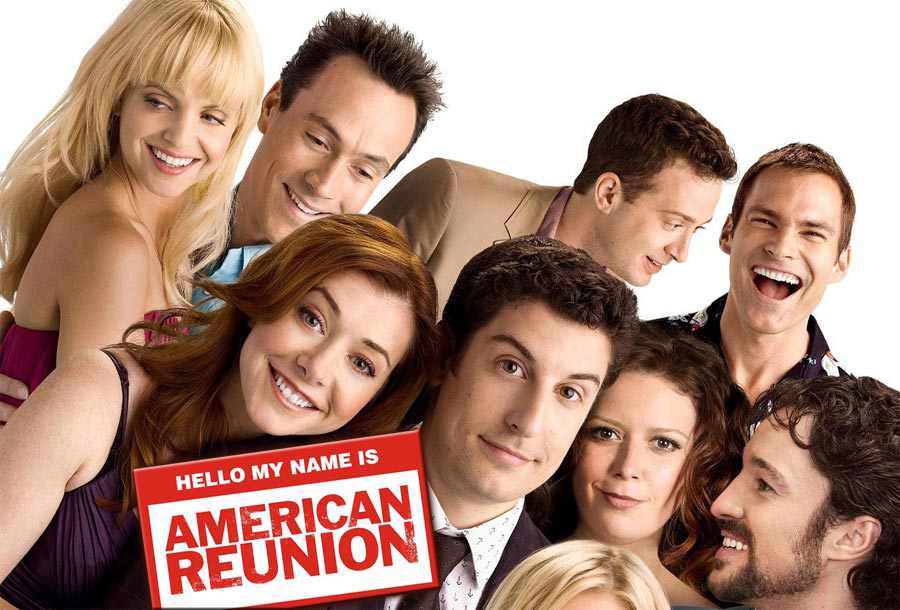 There are many other movies in the American Pie franchise, but we have to mention American Reunion. The 2012 ensemble sex comedy film was directed by Jon Hurwitz and Hayden Schlossberg. It is the fourth installment in the American Pie theatrical series.
The movie takes place thirteen years after high school graduation. At the time, Jim lives in the Chicago area with his wife Michelle and their two-year-old son.
During the movie, we see all the characters facing normal life crises as their lives move on. For example, Jim and Michelle are going through a lack of sex crisis in their marriage.
EuroTrip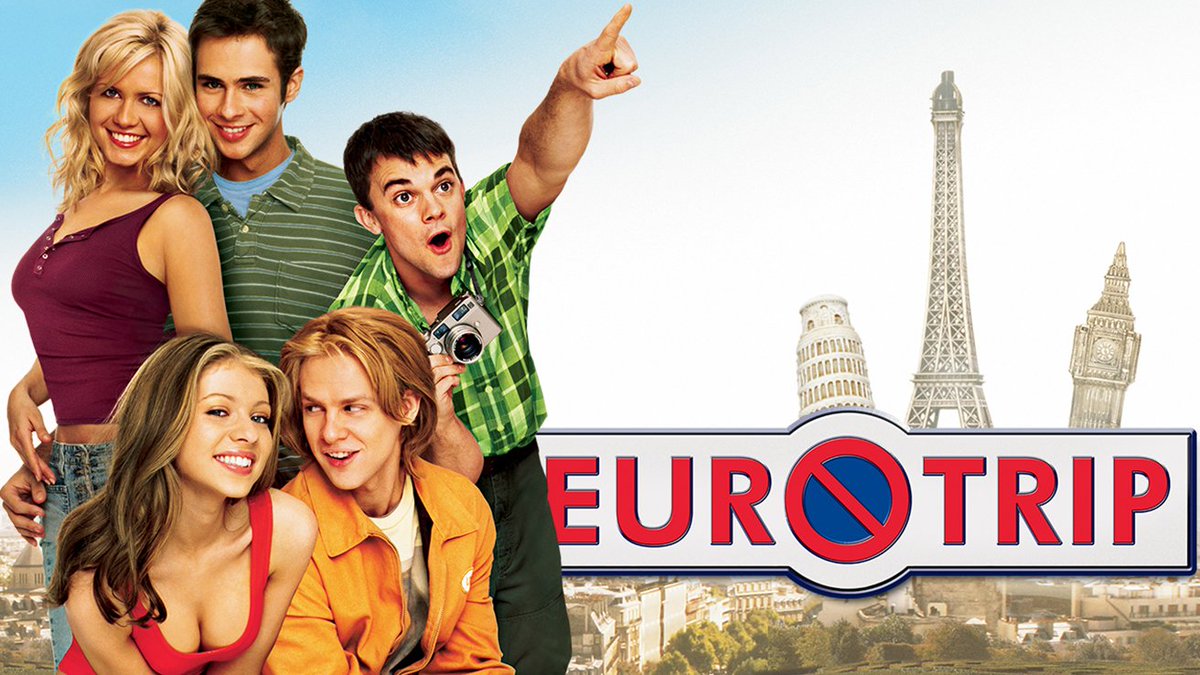 When you talk about American sex comedy movies, you have to include EuroTrip on your list. The movie is all about an American teenager who travels across Europe in search of his German pen pal. He is accompanied by his friend and twin siblings.
They travel through England, France, the Netherlands, Slovakia, Germany, and Italy. On their road trip, they encounter awkward, funny, and embarrassing situations.
21 & Over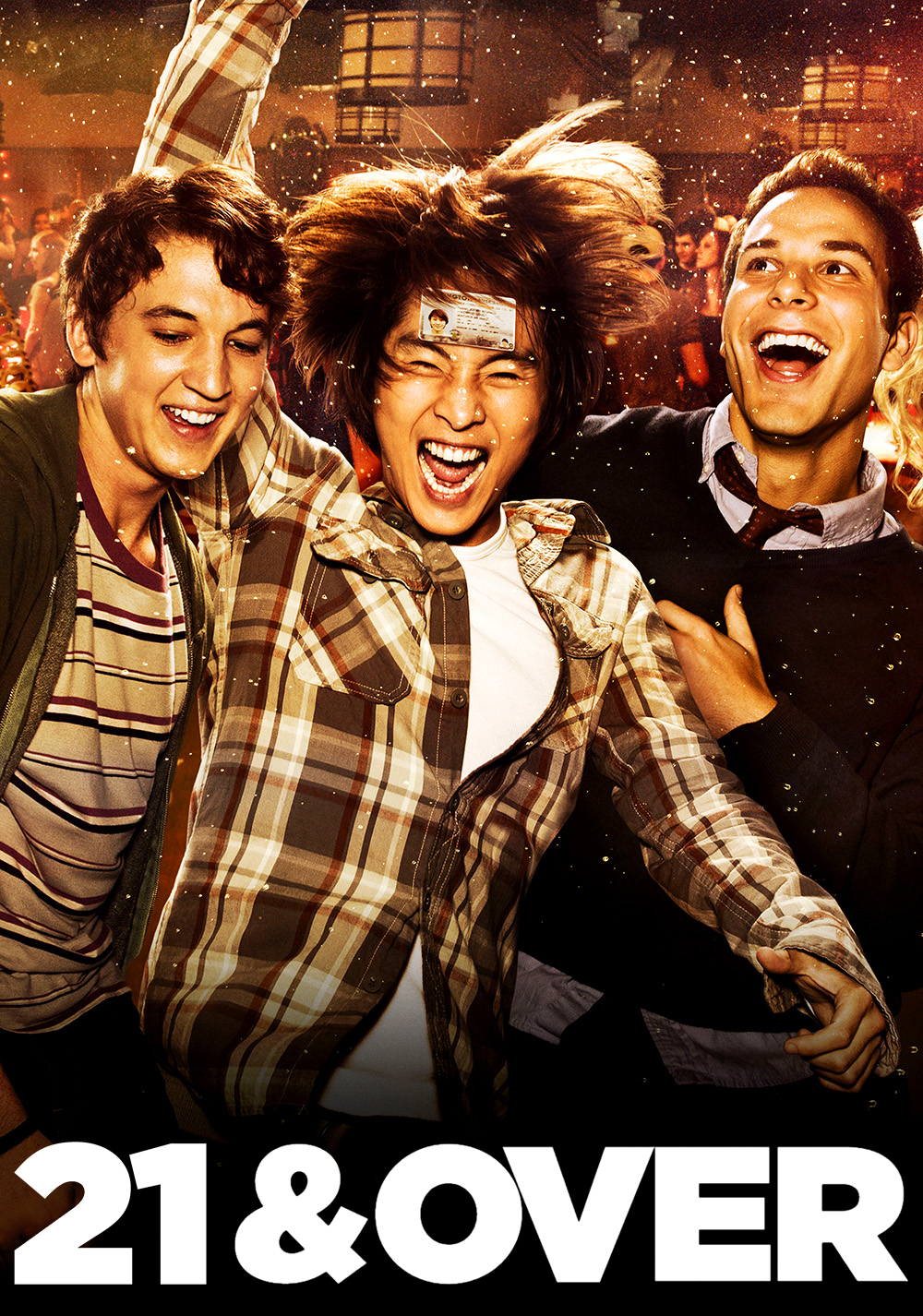 The American comedy movie was released in 2013. Directed and written by Jon Lucas and Scott Moore, the movie stars Justin Chon, Miles Teller, and Skylar Astin in the main roles.
It follows a trio of friends who go out drinking to celebrate their 21st birthday despite having a medical interview the following morning.
While some fans loved it, the movie managed to gross only $48 million at the box office.
Bad Moms
Think of this movie as the female version of The Hangover. No, there are no women passing out and blacking out. But it is an all-female ensemble cast comedy movie. The 2016 movie was directed and written by Jon Lucas and Scott Moore.
The ensemble cast includes Mia Kunis, Kristen Bell, Kathryn Hahn, Jay Hernandez, Annie Mumolo, Jada Pinkett Smith, and Christina Applegate.
The movie revolves around Amy Mitchell, played by Mia Kunis. She is a married woman living in the Chicago suburbs with two children. But she feels overcommitted and overworked.
The movie portrays mothers who think they are bad because they want more time for themselves and something more out of life than just working and taking care of their children.
Meet the Fockers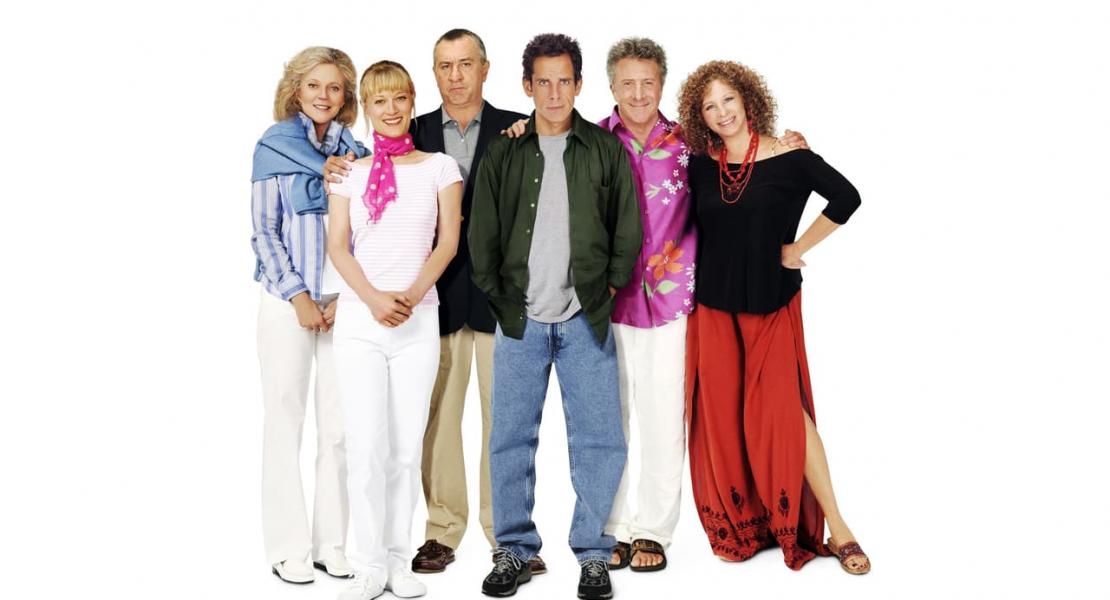 This might not be your traditional buddy comedy movie. But the dynamic and chemistry between Ben Stiller and Robert De Niro in the franchise are just some of the best. De Niro also served as one of the film's producers.
The 2004 movie is a sequel to the original 2000 movie, Meet the Parents. But the Fockers feature a much bigger cast, with names like Dustin Hoffman and Barbra Streisand joining in.
The movie is set up two years after the events of the first movie. Gaylord Greg Focker and his fiancé Pam Byrnes decide to introduce their parents to each other. And as you might assume, things go off the rails.
Old School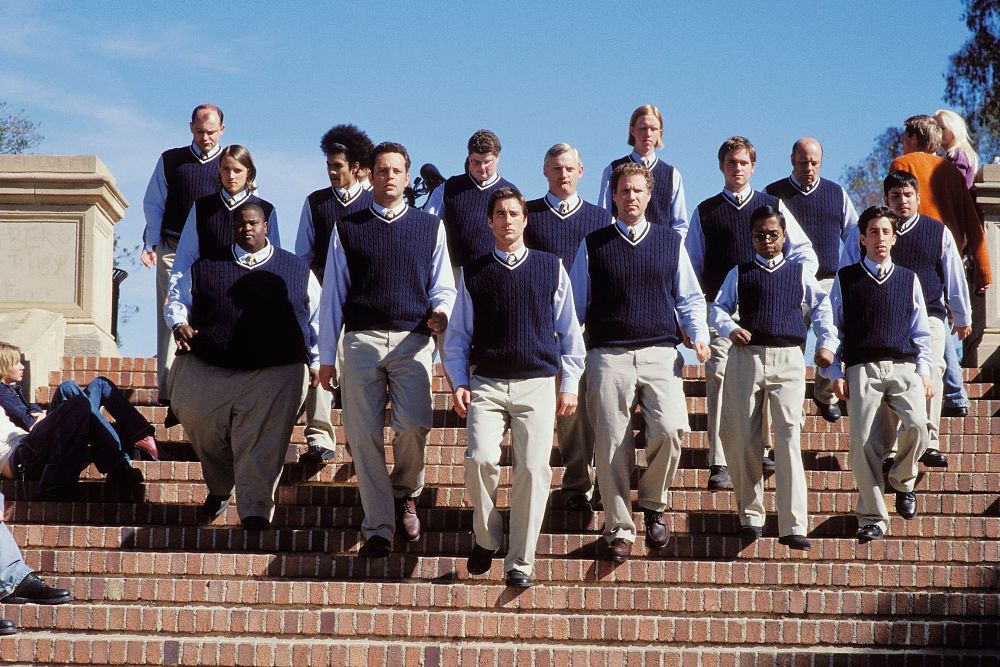 The 2003 American comedy movie was directed by Todd Phillips. Yes, that is the same Phillips that directed The Hangover. This movie stars Luke Wilson, Vince Vaughn, and Will Ferrell in the main roles. They are portrayed as depressed men in their 30s seeking to relive their college days by starting a fraternity.
But as always, things do not go as planned. That is the case when you want to relive your high school and college days in your 30s or 40s.
Vacation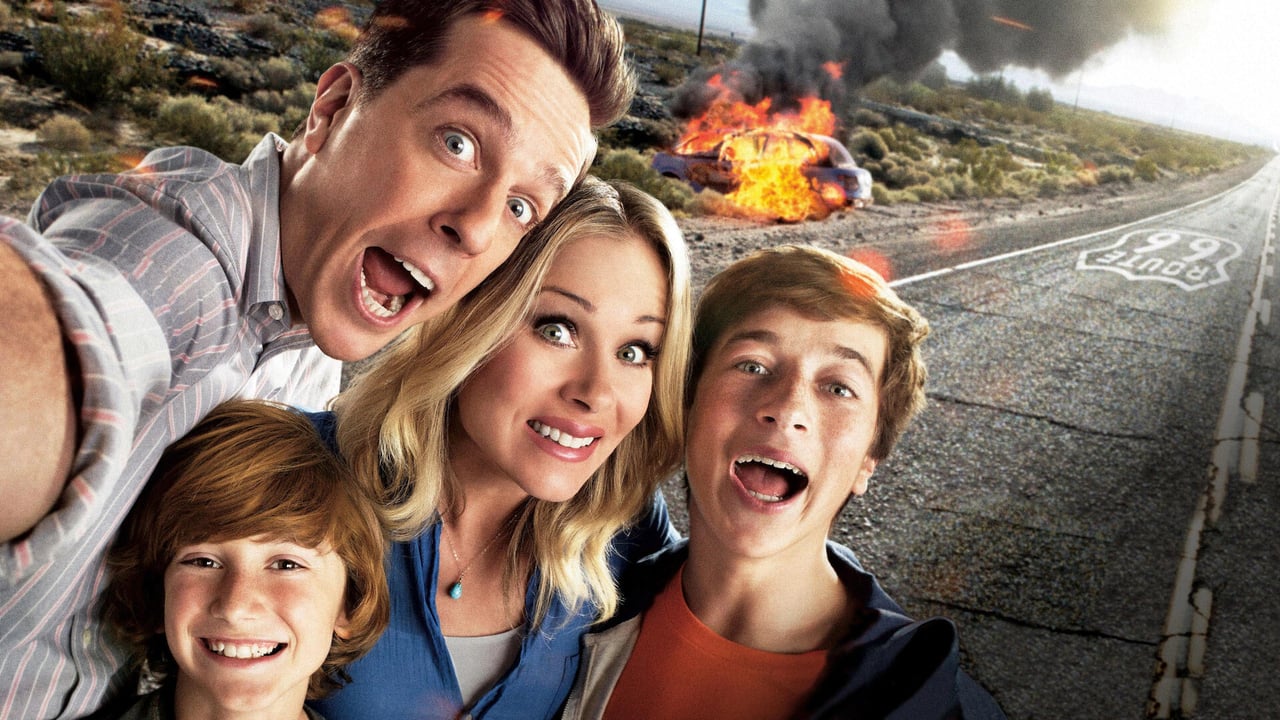 If you want to see a great movie like The Hangover, you have to check Vacation. The 2015 American road comedy film stars Ed Helms, Christina Applegate, Leslie Mann, Chris Hemsworth, and Chevy Chase.
It is the fifth theatrical installment of the Vacation film series. And yes, Ed Helms, who was one of the original cast members of The Hangover, is here to bring laughs again.
In this funny movie, Rusty Griswold, played by Helms, realizes that his family is getting bored with the same annual trip to his family's cabin. So, he plans an exciting visit to Walley World and gets his family on a bonding trip. But misfortune strikes along the way, giving fans similar humor to The Hangover.
Superbad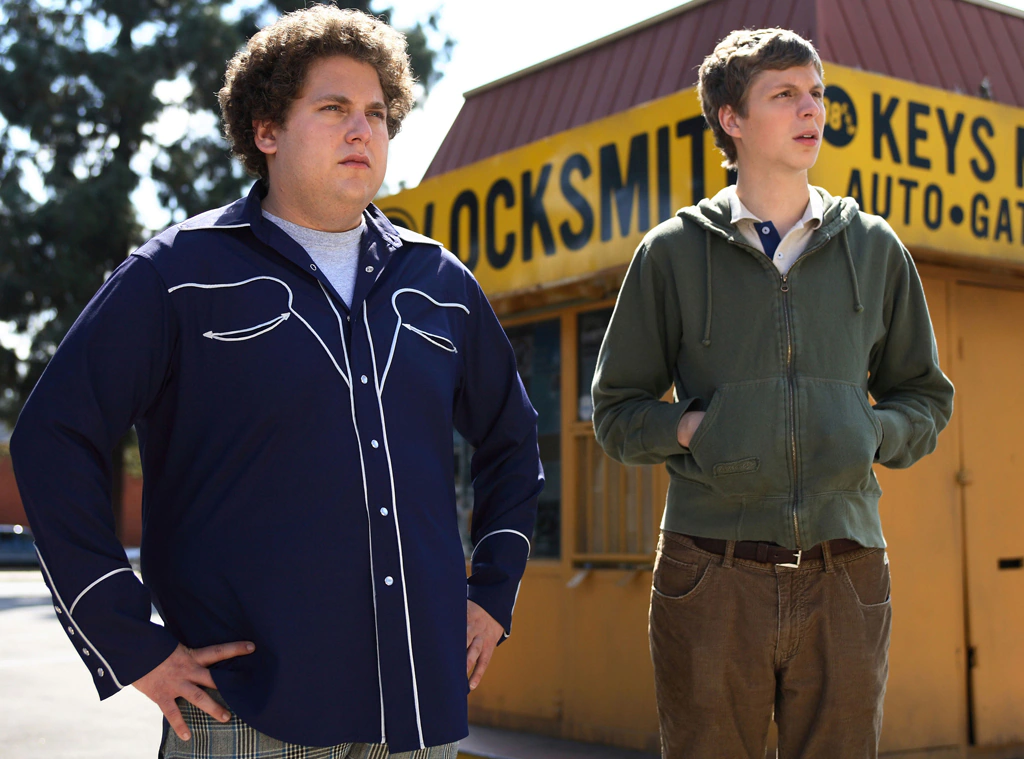 You have to have heard of this hilarious movie. It is a movie about teenhood, underage drinking, and embarrassing moments. The two main characters are played by Michael Cera and Jonah Hill. And then you have Seth Rogen, a fan-favorite actor in comedy movies.
The two main characters are hugely unpopular and want to gain some popularity points. They try to do it by buying alcohol to take to a party. And once they are there, everything that could go wrong does go wrong.
Blades of Glory
Again, not your typical Hangover-similar movie. But it is a great comedy movie. Will Ferrell and Jon Heder star in the silly and fun movie. They are two rivals in professional ice skating. When they get into a brawl at the Olympics, they are banned from figure skating for life.
But, a couple of years later, one fan finds a loophole in the rules. The two of them were banned only from singles competitions, not doubles. So, these two rivals now must work together to reach their goal of winning Olympic gold.
Ted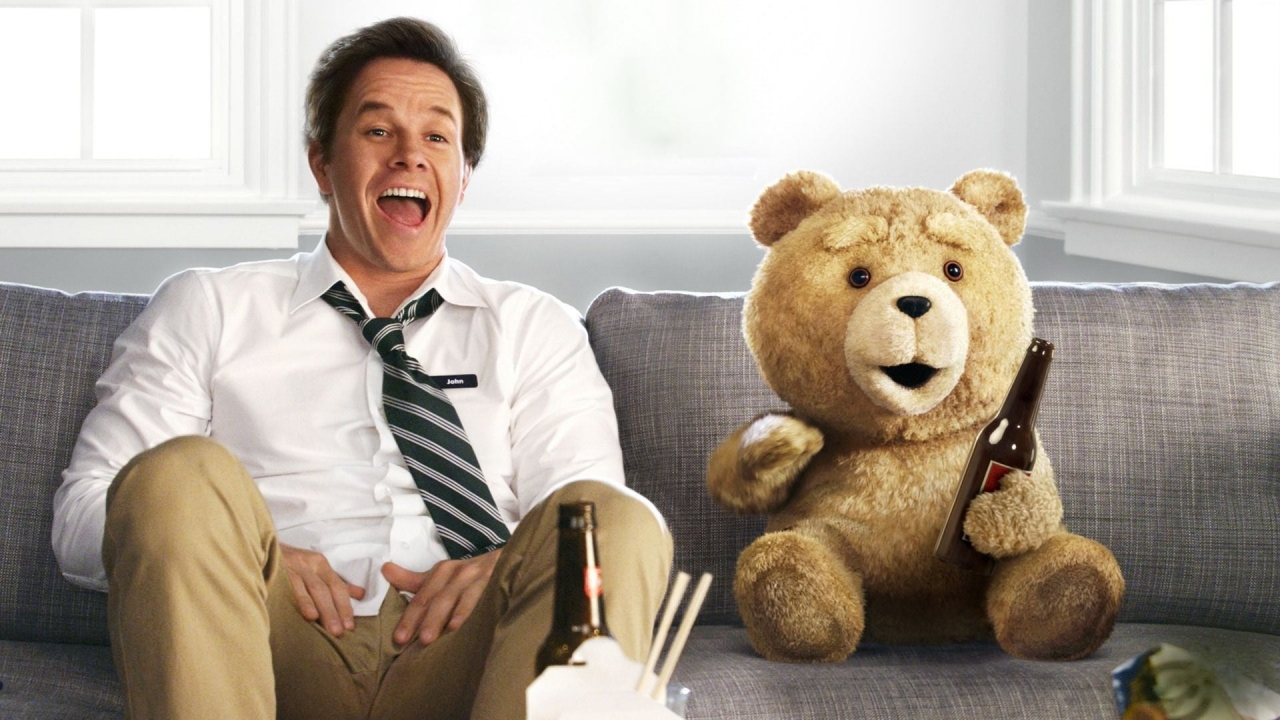 One of the fan-favorite movies of all time. The movie starts on Christmas morning with John Bennet wishing that his new teddy bear could walk and talk.
Funny enough, his wish comes true. Ted becomes his best friend for life. The unique concept delivers a great comedy movie.
The 40-year-old Virgin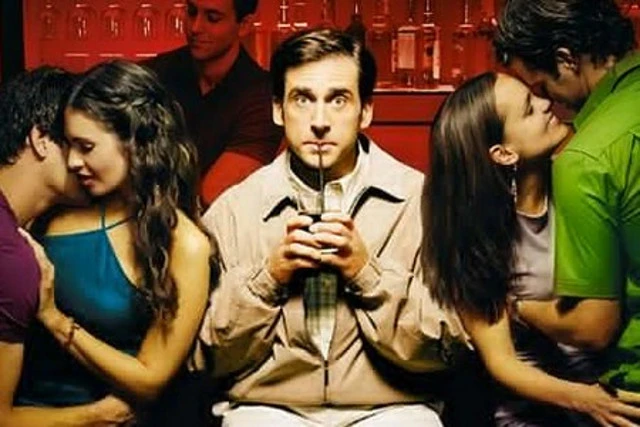 This 2005 American romantic comedy movie was directed by Judd Apatow. It is a unique concept. Who would think that a 40-year-old man is still a virgin? Well, that is Andy, an employee at an electronics store.
How things unfold and he loses his virginity make for one great ride and experience. The movie has collected a couple of accolades from Golden Schmoes Awards and MTV Movie and TV Awards.
Dude Where Is My Car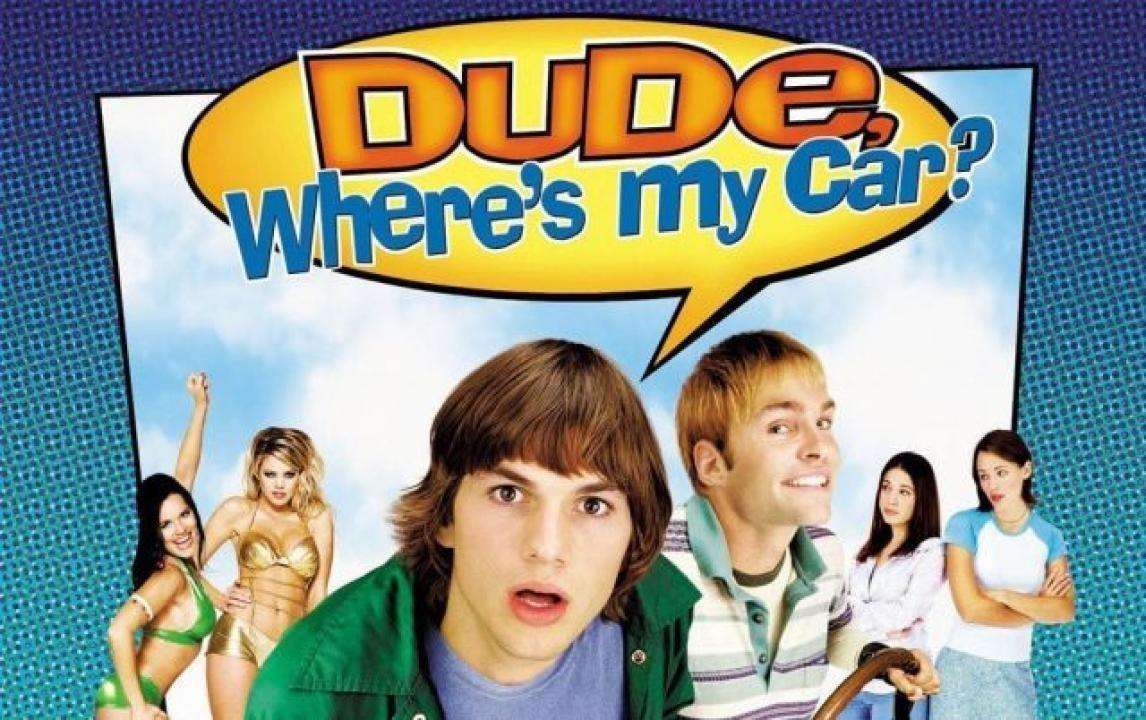 Let's finish off the list with one of the best buddy comedy movies ever. The movie stars Ashton Kutcher and Seann William Scott as two best friends. They find themselves unable to remember where they parked their vehicle after a night of drinking and recklessness.
Definitely a movie you should watch. Ashton Kutcher is just amazing in this one.