Some shows are hard to define. Some shows are pure drama. Others are comedy series. But Desperate Housewives has everything: blackmail, shocking deaths, plot twists, comedy, drama, adultery, dysfunctional relationships, and more. Fans loved the style of the series and the main characters. But most of everything, the shocking secrets. Are there any other shows like Desperate Housewives?
Of course there. First, let's talk a bit about comedy, drama, and mystery television series. Marc Cherry created the TV show while ABC studios produced it. Originally, Desperate Housewives aired for eight seasons on ABC from October 2004 to May 2012.
The series is set on Wisteria Lane, a street in the fictional town of Fairview in the fictional Eagle State. The show follows the lives of a group of women as seen through the eyes of their friend and neighbor who took her life by suicide in the pilot episode.
We see fifteen years of their lives over eight seasons, including a five-year jump in time. But we also see flashbacks and flashforward scenes.
The ensemble cast includes Teri Hatcher as desperate housewife Susan Mayer, Eva Longoria as Gabrielle Solis, Felicity Huffman as Lynette Scavo, and Marcia Cross as Bree Van de Kamp.
Viewers and critics loved the show. During its run, the show won Primetime Emmy Award, Golden Globe Award, and Screen Actors Guild Award. From 2004-05 until 2008-09, the five seasons were ranked among the ten most-watched series.
By the end of the series, Desperate Housewives surpassed Charmed with the most episodes in a series featuring all female leads. Now, fans want to know what to watch? Are there are any other best shows like Desperate Housewives? Let's take a look.
Big Little Lies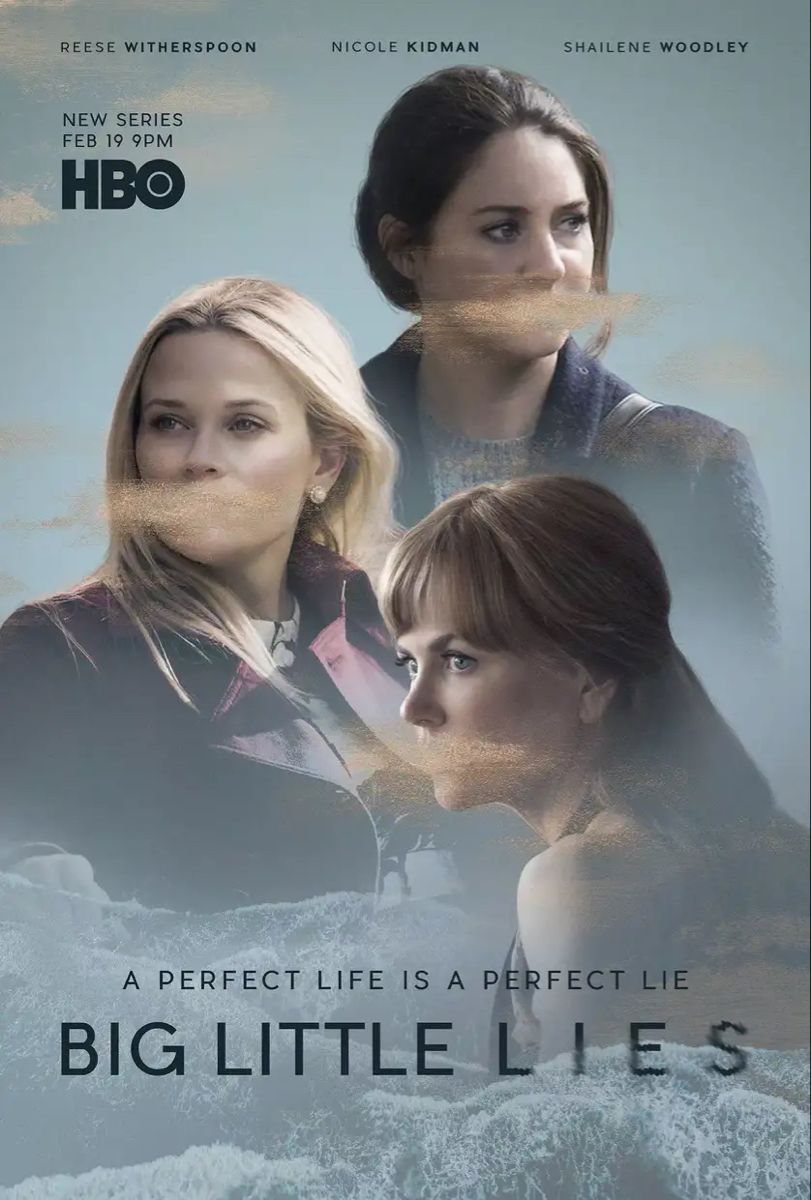 This series is available on HBO Max. It ran from 2017 until 2019 with an A-list cast including Nicole Kidman, Meryl Streep, and Reese Witherspoon. It is no surprise it became one of the biggest shows at HBO.
The show is based on the bestselling novel of the same name. It follows a group of moms who get entangled in a murder investigation. The similarities to Desperate Housewives do not end there. Big Little Lies is also full of sex, murder, and drama.
Bridgerton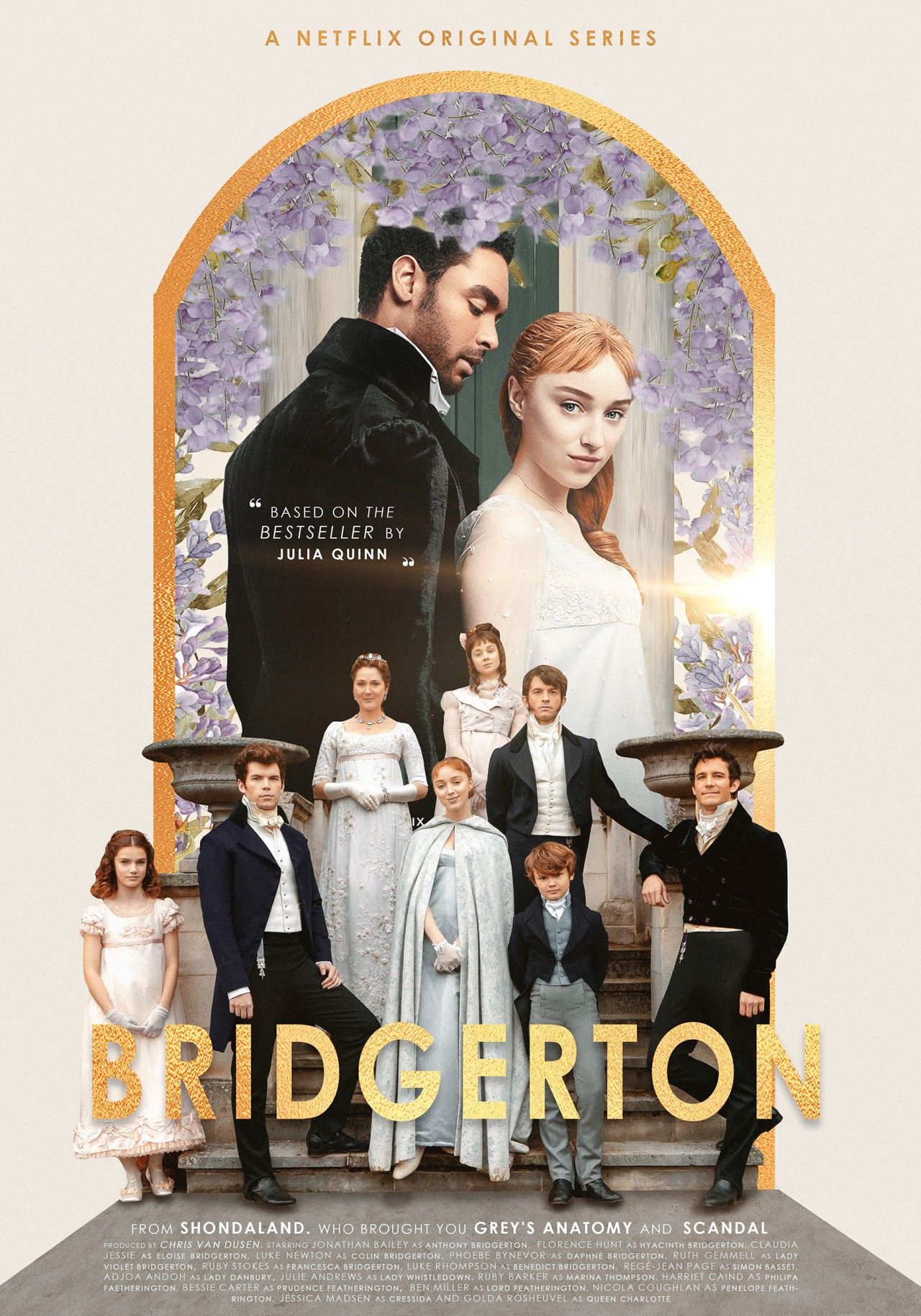 Bridgerton is a Netflix original series that premiered in 2020. It is a hit series employing the female gaze. Bridgerton tells a love story from a young woman's point of view. If you loved the female protagonist characters in Desperate Housewives, you will love it.
There is a lot of drama in developing romances and hidden family secrets, everything we loved in Wisteria Lane.
Body of Proof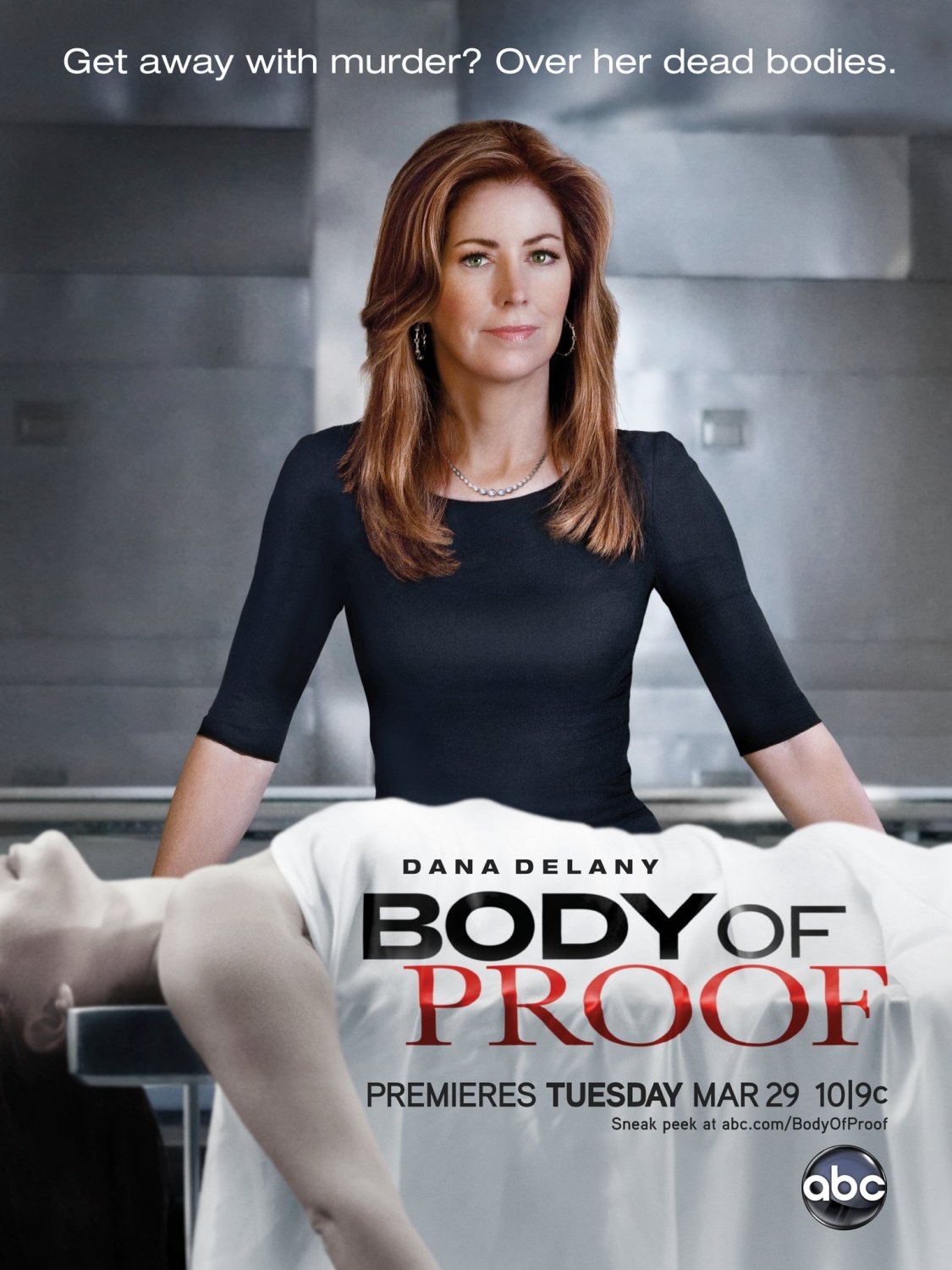 The American crime and comedy-drama aired on ABC from 2011 to 2013. Dana Delany portrayed the main role as medical examiner Dr. Megan Hunt.
It focuses on her efforts to balance the demands of her professional life where she has to deal with solving cases and analyzing bodies with her personal life, trying to reconnect with her estranged daughter.
The show is set in Philadelphia, it was filmed in another location. During filming, real-life technical advisers were hired to make sure that the procedures were correct.
Gossip Girl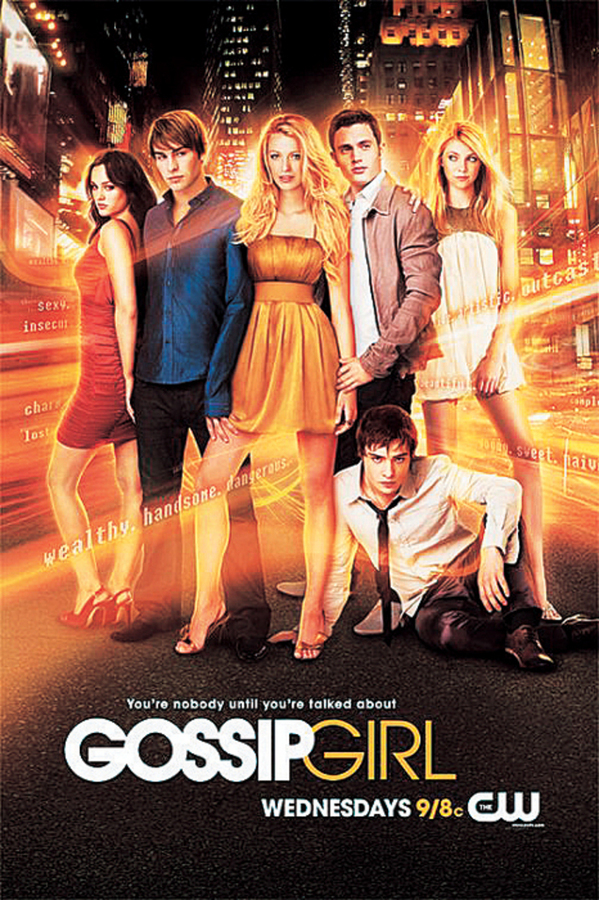 Give me Desperate Housewives but make it teenage in high school and college. That is what Gossip Girl is about. You get the same drama and mystery as in Desperate Housewives, but with a slightly younger cast.
The American teen drama was based on the novel series of the same name. Narrated by the unknown blogger Gossip Girl, the series revolves around the lives of privileged upper-class adolescents living in Manhattan.
The show was an instant success, winning multiple Teen Choice Award prizes.
Jane the Virgin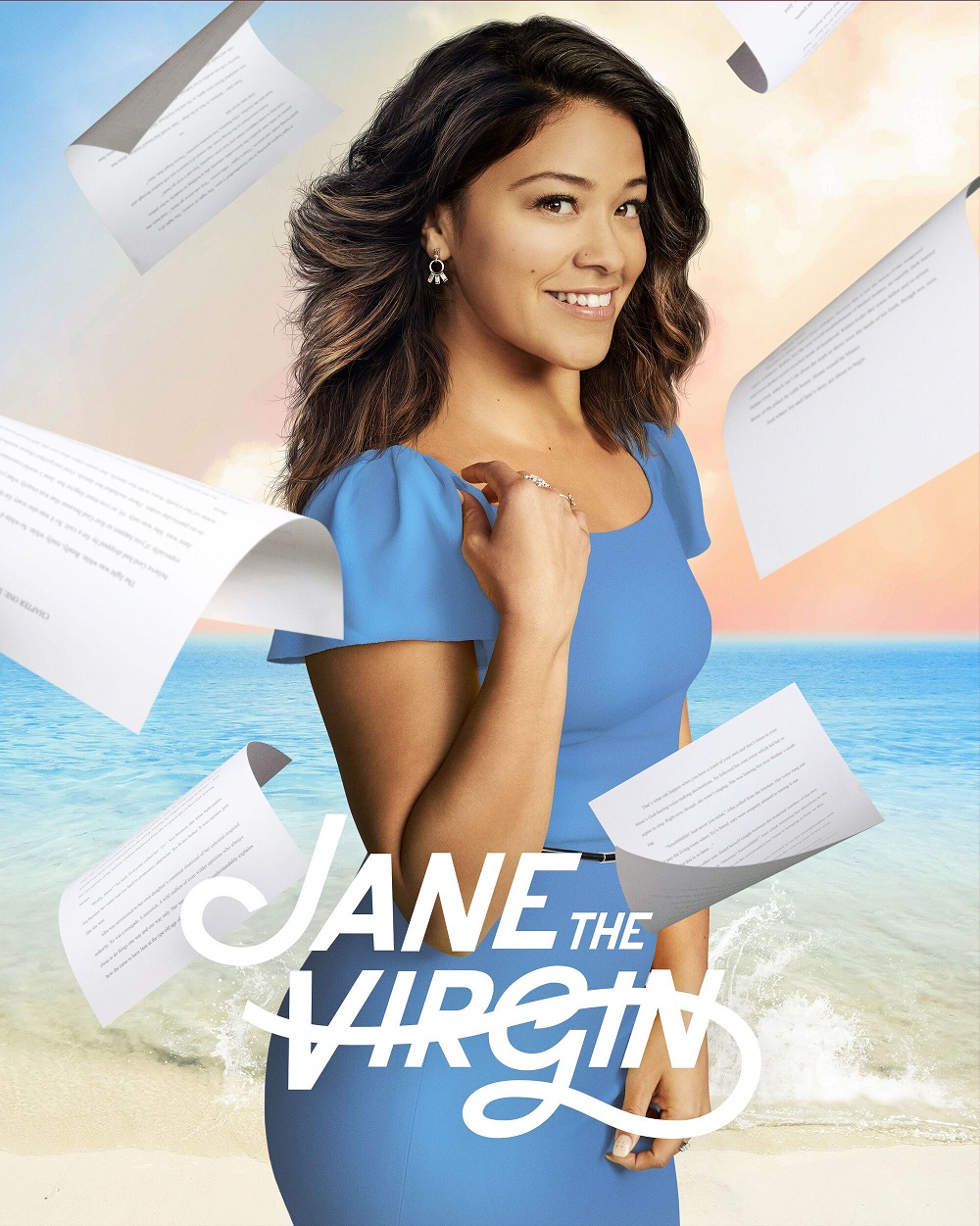 Here is a mystery show you will love. Jane the Virgin is a loose adaptation of the Venezuelan telenovela Juana la virgin.
The show received critical acclaim, including a Golden Globe Award nomination for Best Television Series – Musical or Comedy.
The show focuses on the events that take place in the life of Jane Gloriana Villanueva. She is a hard-working, religious, and young woman. Jane Villanueva vows to save her virginity until marriage. But that changes when a doctor mistakenly artificially inseminates her during a checkup. And the biological father is a married man, her boss.
Modern Family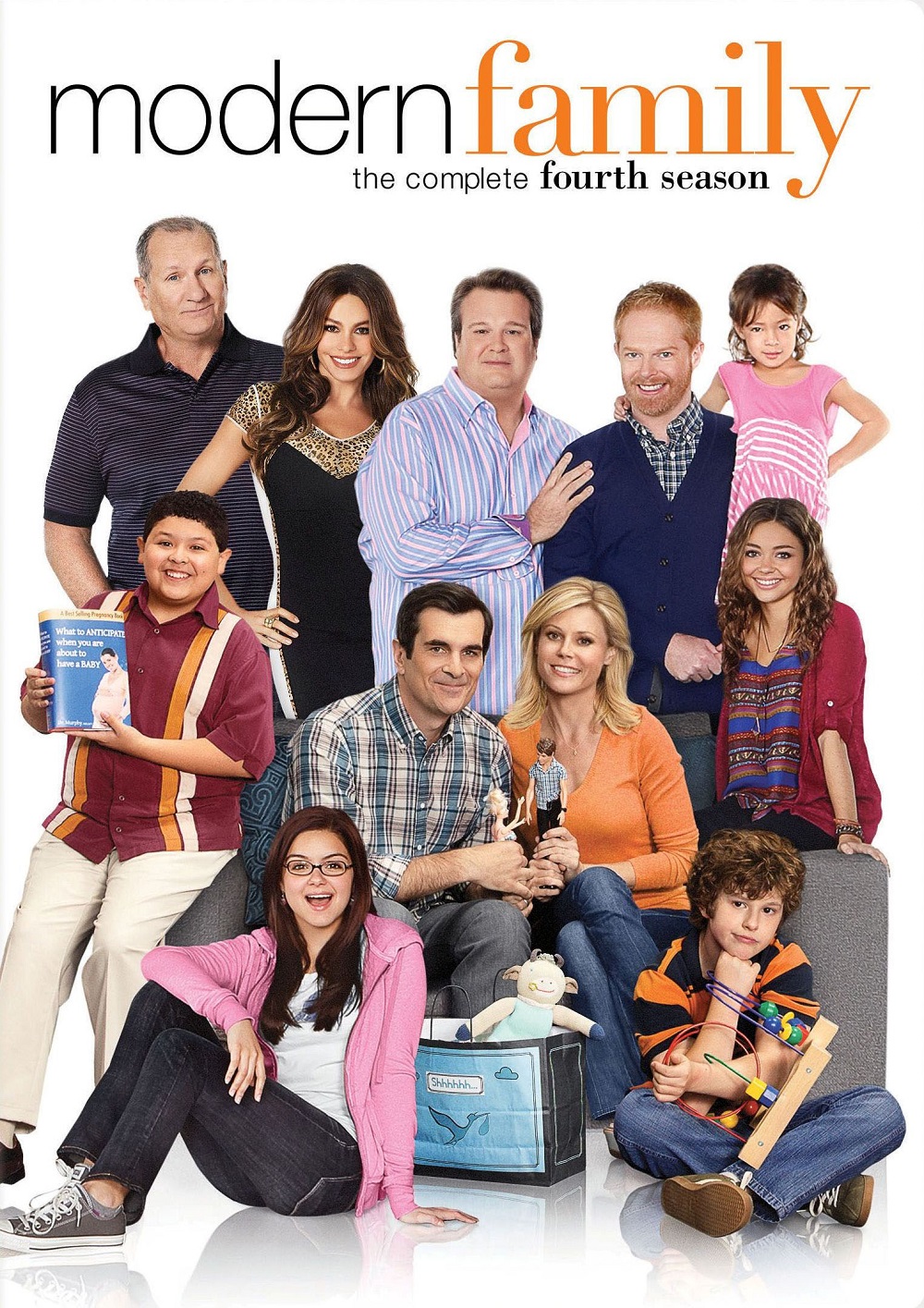 If you loved the family drama in Desperate Housewives, this TV show will look amazing. Granted, there is little to no mystery in Modern Family. There is no big murder or anything similar.
Modern Family ran for 11 seasons on ABC, winning multiple awards in the process. What made the show unique was the documentary element.
The series showed each cast member giving an interview to a camera talking about his actions and intentions.
Good Girls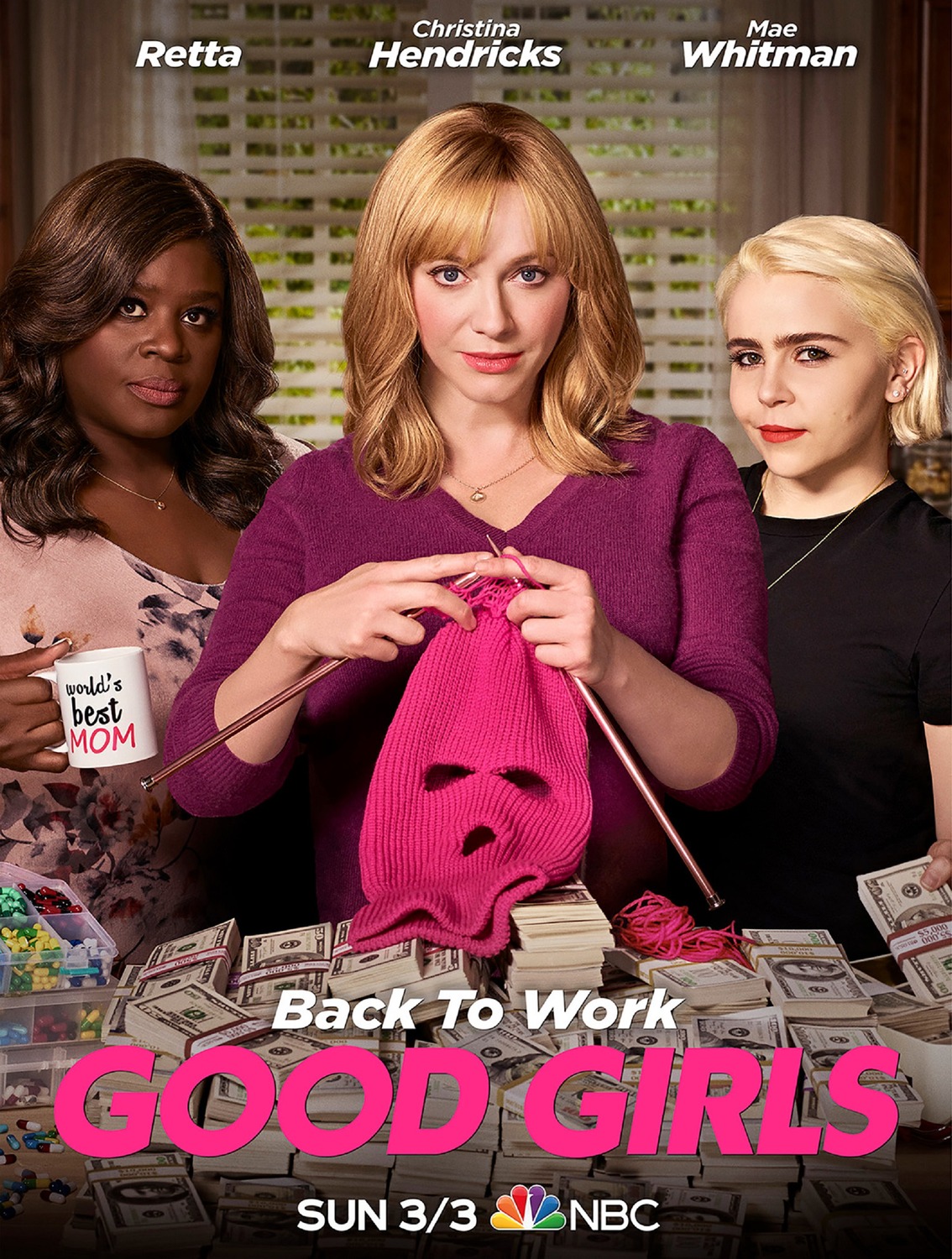 You can watch this show on Netflix or Hulu. Fair warning: the show was canceled on a major cliffhanger.
The premise is simple. After finding themselves financially unstable, two sisters and their friend decide to rob a local grocery store. But what they find is that the money they stole belonged to a gang.
Now, they have to work for the gang to pay off their debt.
Devious Maids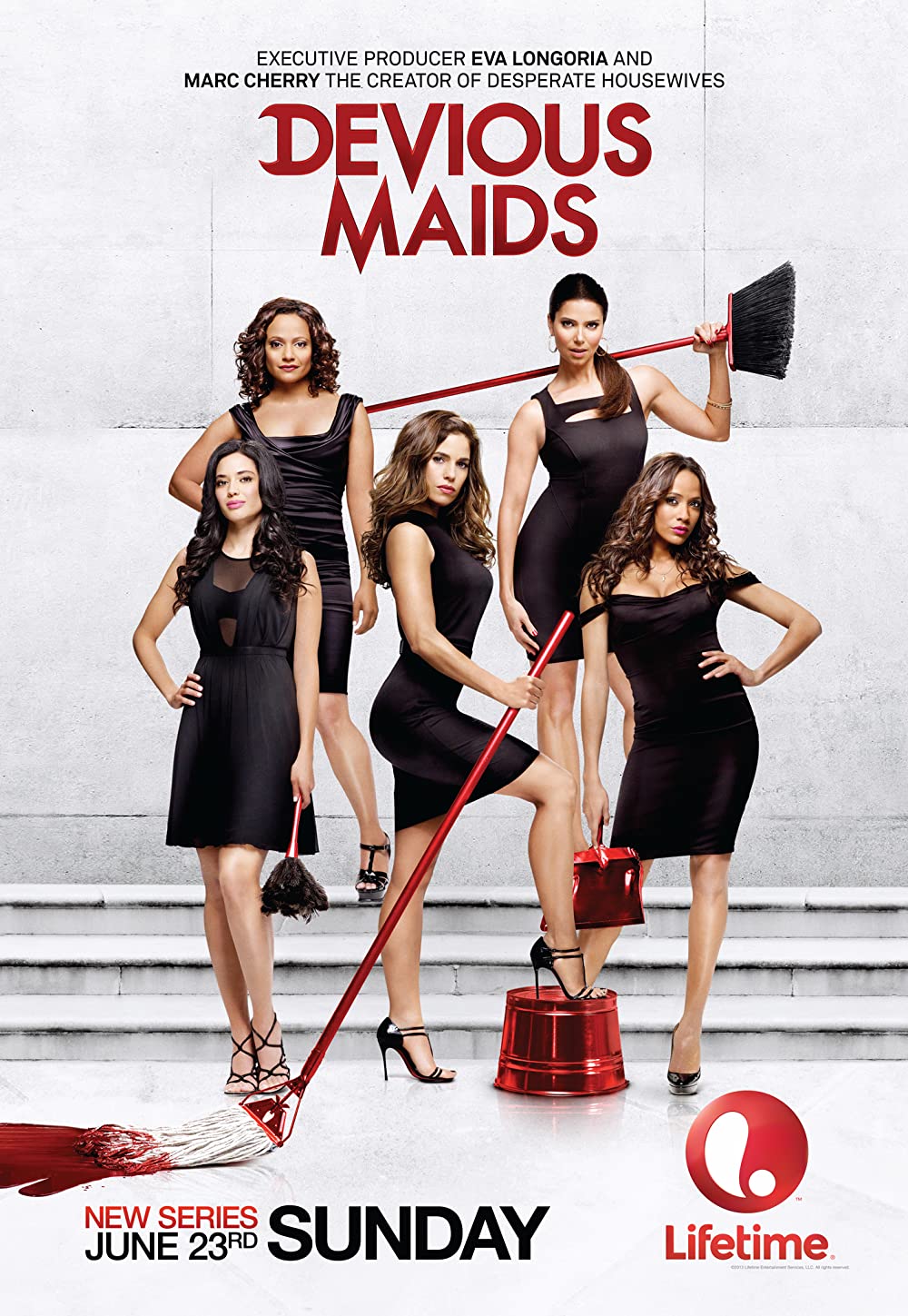 The American comedy-drama and mystery series is quite similar to Desperate Housewives. For starters, Eva Longoria was among the producers. And Marc Cherry created and produced the show.
This time, his show is set in Beverly Hills, California. It follows the lives of four Latina maids working for the wealthiest and most powerful families. The ensemble cast is led by Ana Ortiz, Dania Ramirez, Roselyn Sanchez, and Judy Reyes.
During their work, the maids are often exposed to secrets, mysteries, and crimes. Sometimes, they are also part of the mystery.
Sex and the City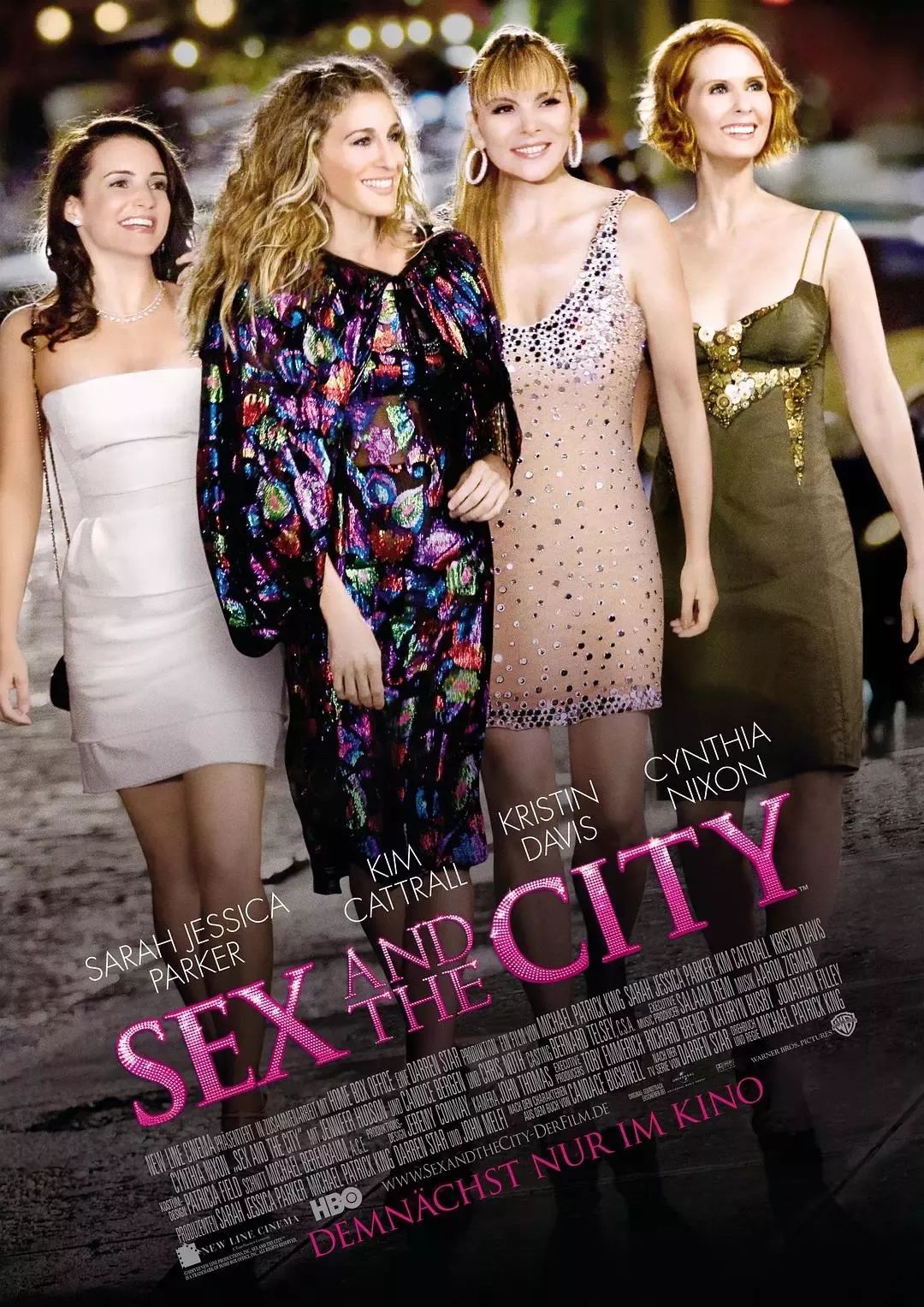 If you are a fan of an all-female ensemble cast, you have to watch Sex and the City. Chances are most Desperate Housewives fans have watched Sex and the City as well.
The romantic comedy-drama television is set and filmed in New York City. It follows the lives of a group of four women. Three of them are in their mid-thirties, and one is in her forties.
Despite their different natures and sex lives, they remain inseparable through the show. Sex and the City also spawned other movies, and recently a sequel to the original TV show.
Why Women Kill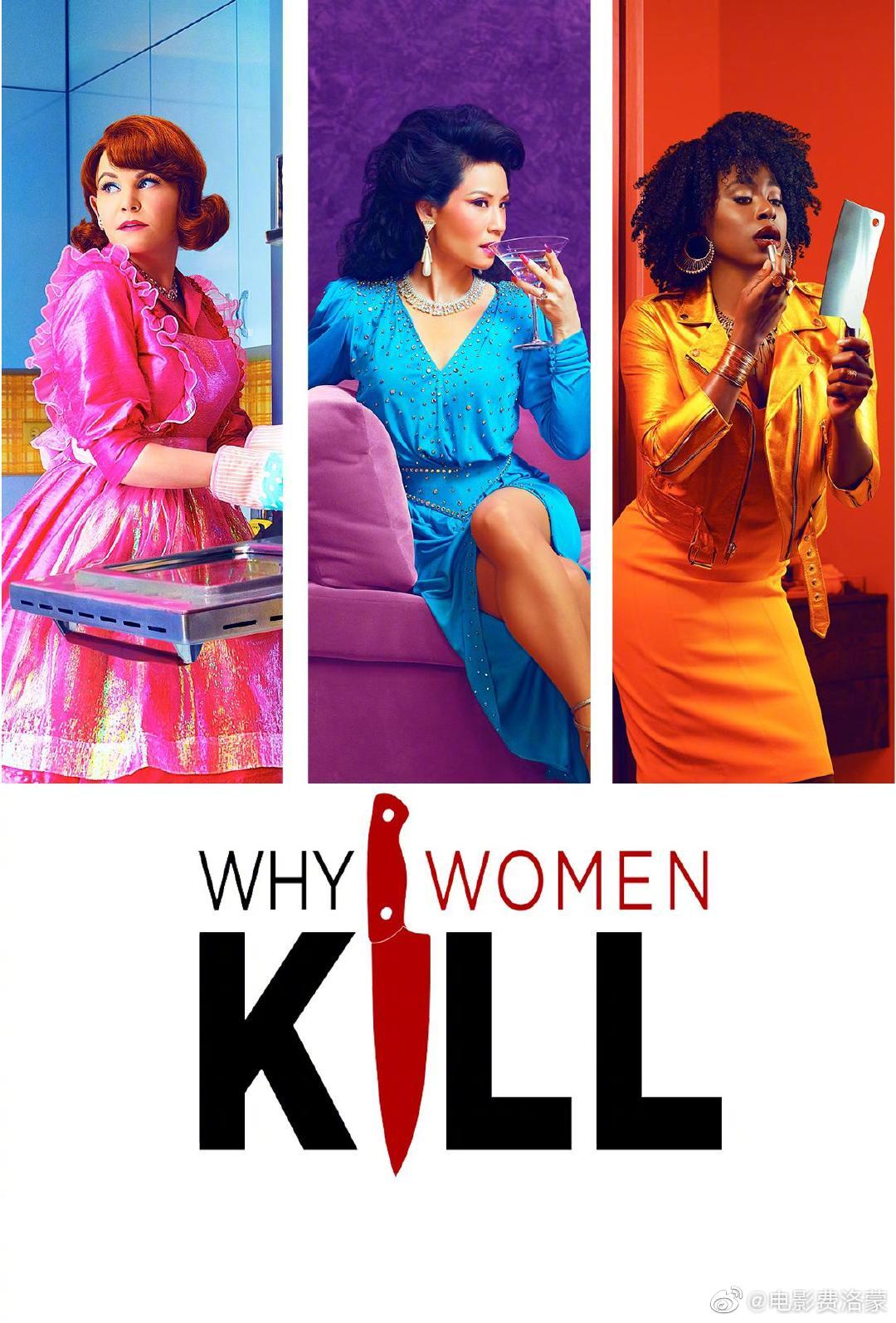 This show is among the best shows like Desperate Housewives. Why Women Kill premiered in August 2019 on CBS all access.
The first season follows three women from different decades who are connected through having lived in the same Pasadena mansion. All of them experienced infidelity in their marriage.
And each infidelity sets off a chain of events that ends with a death caused by a woman.
Ugly Betty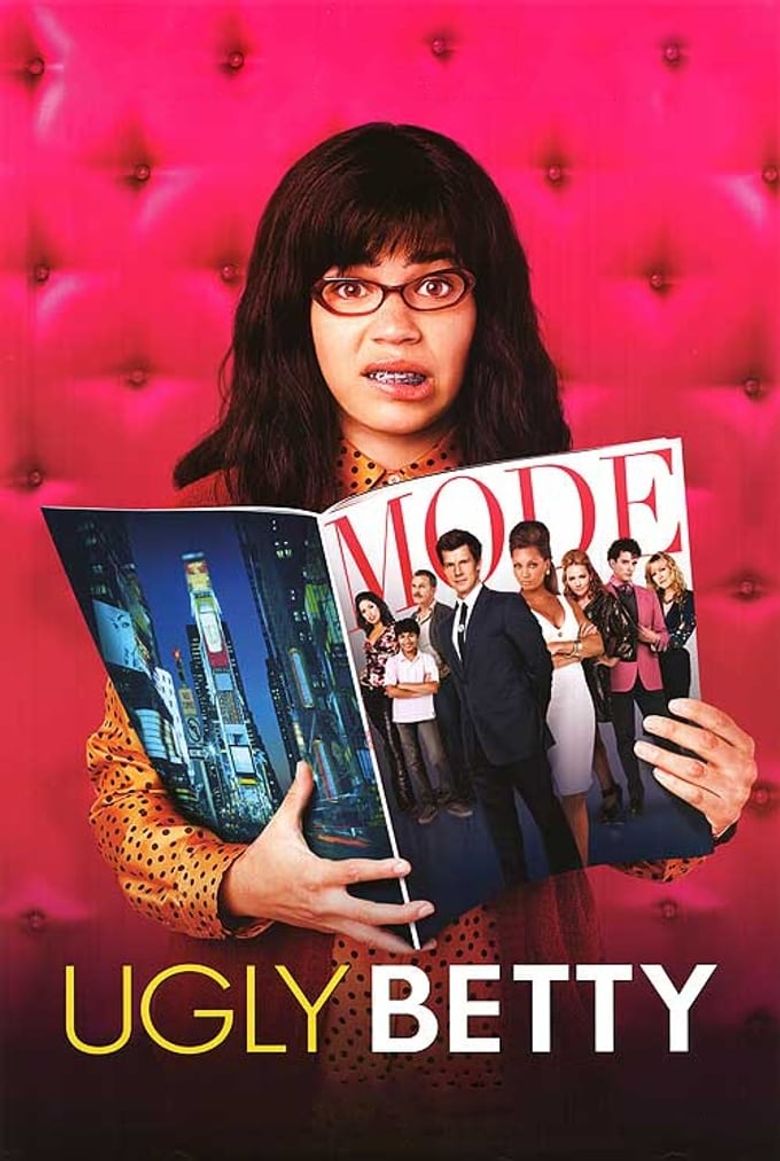 There is not much mystery in Ugly Betty. But there is a lot of comedy and drama. It aired on ABC from 2006 to 2010.
The main character, Betty Suarez, lands a job at a prestigious fashion magazine despite her lack of style. And from there, it follows her ups and downs as she tries to make it in the fashion world.
Scream Queens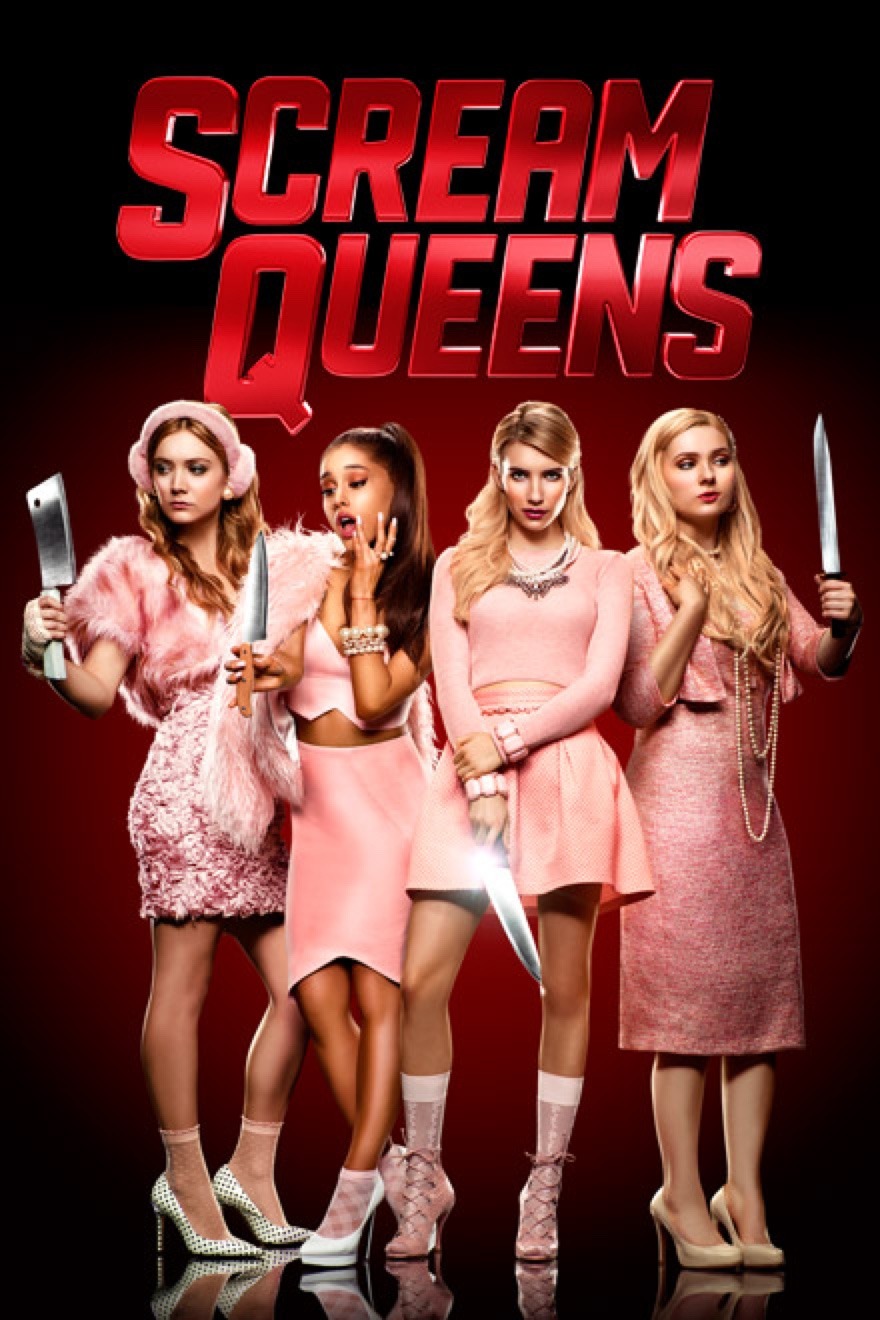 If you are a fan of the murder mystery element of Desperate Housewives, this show is your next best choice.
Sadly, it ran for only two seasons. But during that time it provided a lot of entertainment. It is all about a series of murders that the main characters try to avoid and solve.
During season one, the show is set at a college campus, where a sorority house is plagued by murders. During season two, the characters work in a learning hospital where another murderer is on the loose.
Weeds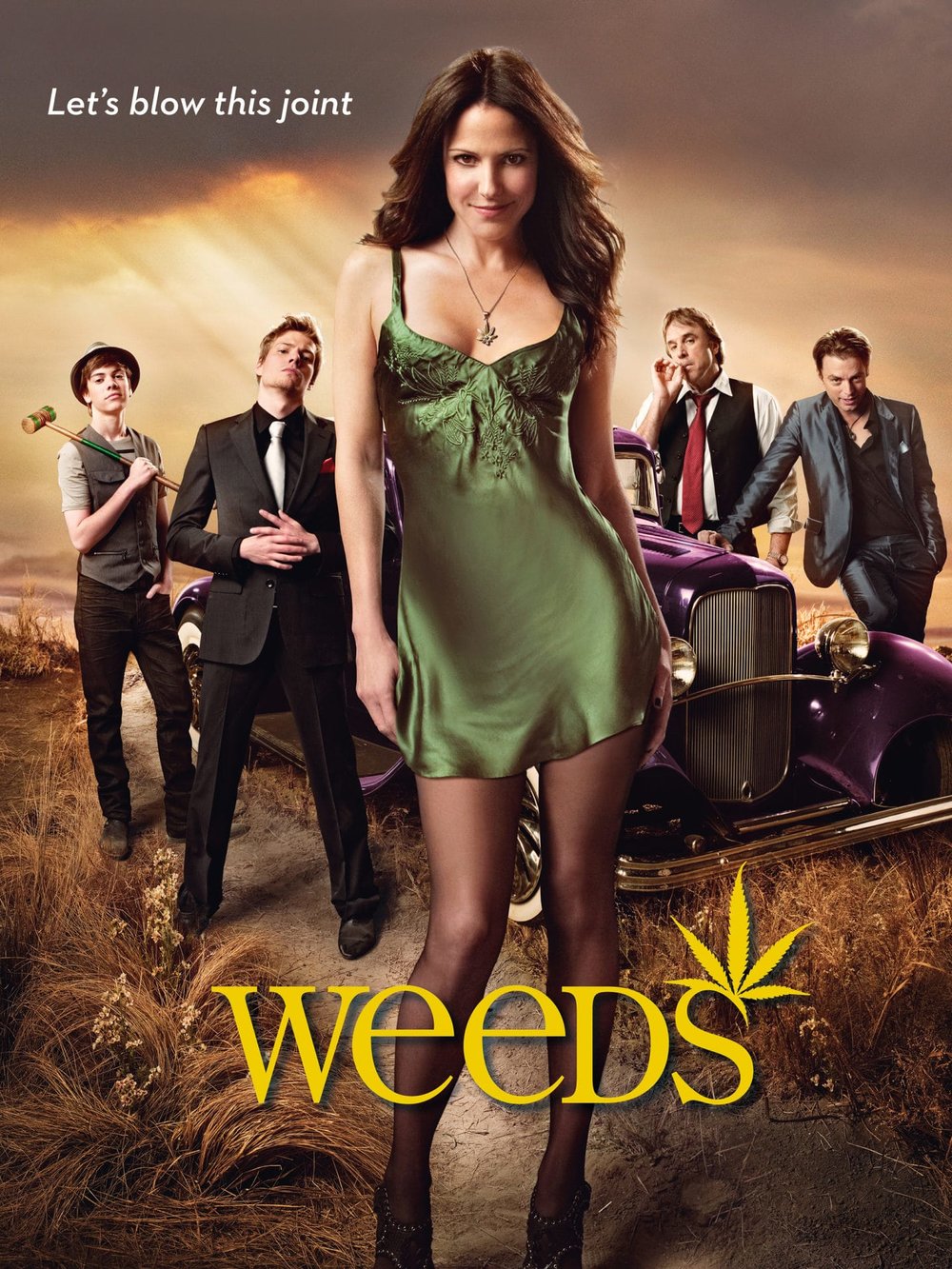 We finish off our list of shows like Desperate Housewives with Weeds. It is probably the most similar show you can watch online. After finding herself widowed and in debt, Nancy Botwin turns her backyard into a marijuana-growing plant to support her family.
And as the business grows, she has to pull more people into her scheme while trying to keep it a secret from the suburban town.