John Wells developed Shameless, the American comedy-drama television series that aired on Showtime. Shameless is an adaptation of the British series of the same name by Paul Abbott. William H. Macy and Emmy Rossum lead the ensemble cast. With the ninth season, Shameless became the longest-running original scripted series in Showtime history. But are there any other shows like Shameless?
Shameless was scheduled for the 11th season in mid-2020, but the Covid-19 pandemic delayed it. During the 11th season, Showtime announced they will also air a clip show series titled Shameless: Hall of Shame. It contains new scenes juxtaposed with clips from the show that will summarize the journey of all the characters during the prior 10 seasons.
Shameless depicts the poor and dysfunctional family of Frank Gallagher. He is a neglectful single father of six children, Fiona, Phillip, Ian, Carl, Liam, and Debbie. Spending his days drunk or in search of misadventures, Frank spends almost zero time with his children. That leaves them in a position where they have to learn to take care of themselves.
Shameless highlights the life of the American working class. But they put the emphasis on Frank and how his alcoholism and drug addiction affects the family. Shameless has a much graver level of poverty attached to it.
The show signed off for good in 2011. The family dramedy gave fans a true emotional rollercoaster with countless ups and downs. You can always watch it on Netflix. But if you are looking for other shows like Shameless, we have you covered.
The shows on our list often put the focus on the core family, but also on existence as a poor person in America.
Maid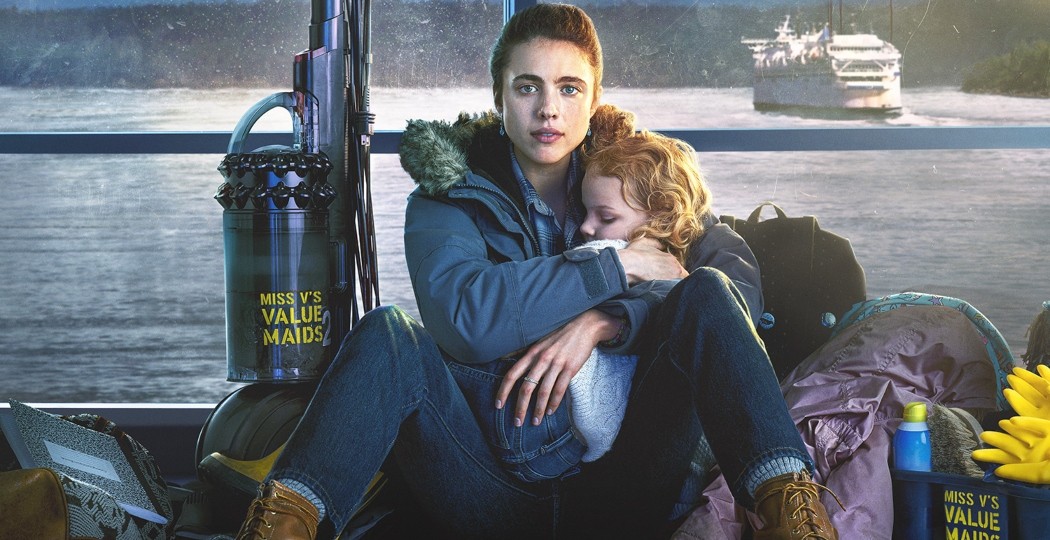 During the early days of Shameless, the show focused on Fiona's character and her struggles to raise her siblings on her own. She was the one trying to keep the Gallagher family financially afloat. That is very similar to the premise of Maid, a miniseries centered around Alex, played by Margaret Qualley.
She is a single mother who escapes an abusive relationship and then gets a job as a maid, a house cleaner in Washington. Alex does it to support herself and her young daughter.
United States of Tara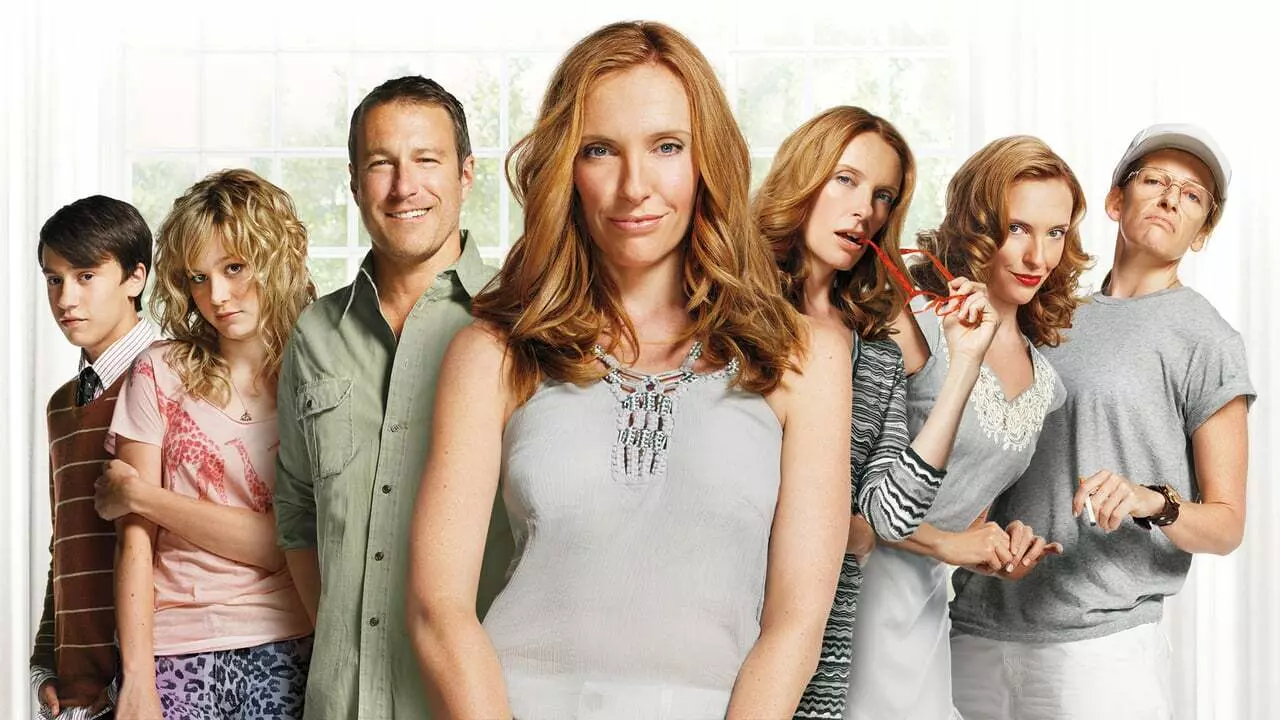 Toni Collette gives one of the best performances of her career. She portrays Tara, a wife, and mother with a dissociative identity disorder. During the TV show, she frequently transitions between her multiple personalities.
Those include a prim 1950s housewife Alice, a brash Vietnam War veteran Buck, and a flirty teenager T.
Her increasing frustration with her alter ego and complicated feelings are the overarching storyline of the show.
Her kids have to balance their acceptance of her condition with their desire for a normal family. It is basically the same premise as the Gallagher kids have learned to accept the reality of their situation.
The Chi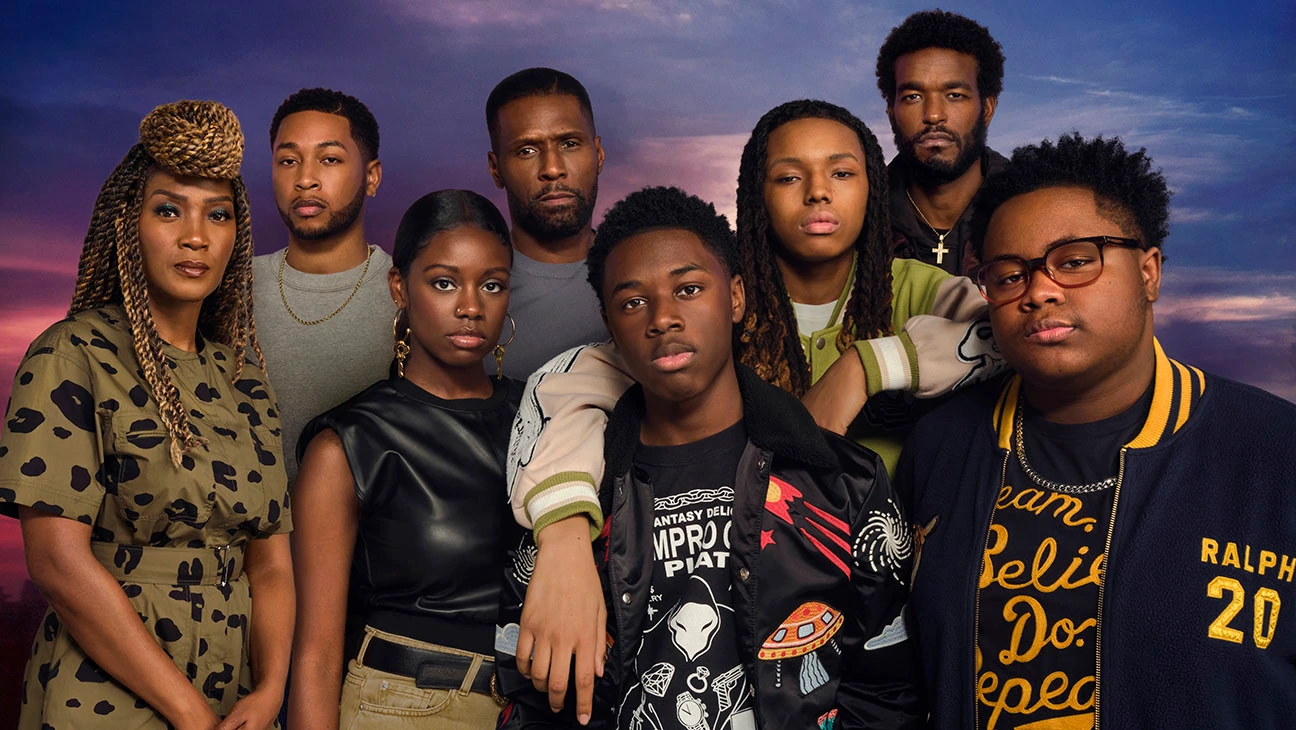 The Chi tries to put the spotlight on the community that Shameless completely ignored. Just a reminder, Shameless had an almost entirely white cast, despite being set in a Black South Side of Chicago.
The Chi does the opposite, all while telling a series of interconnected stories about how tragedy can unite people.
Yolanda Ross portrays Jada, a working mom struggling to figure out who she is beyond motherhood. Her son is about to become a teen dad. And then there are complex stories about identity, LGBTQ issues, and the American justice system.
Six Feet Under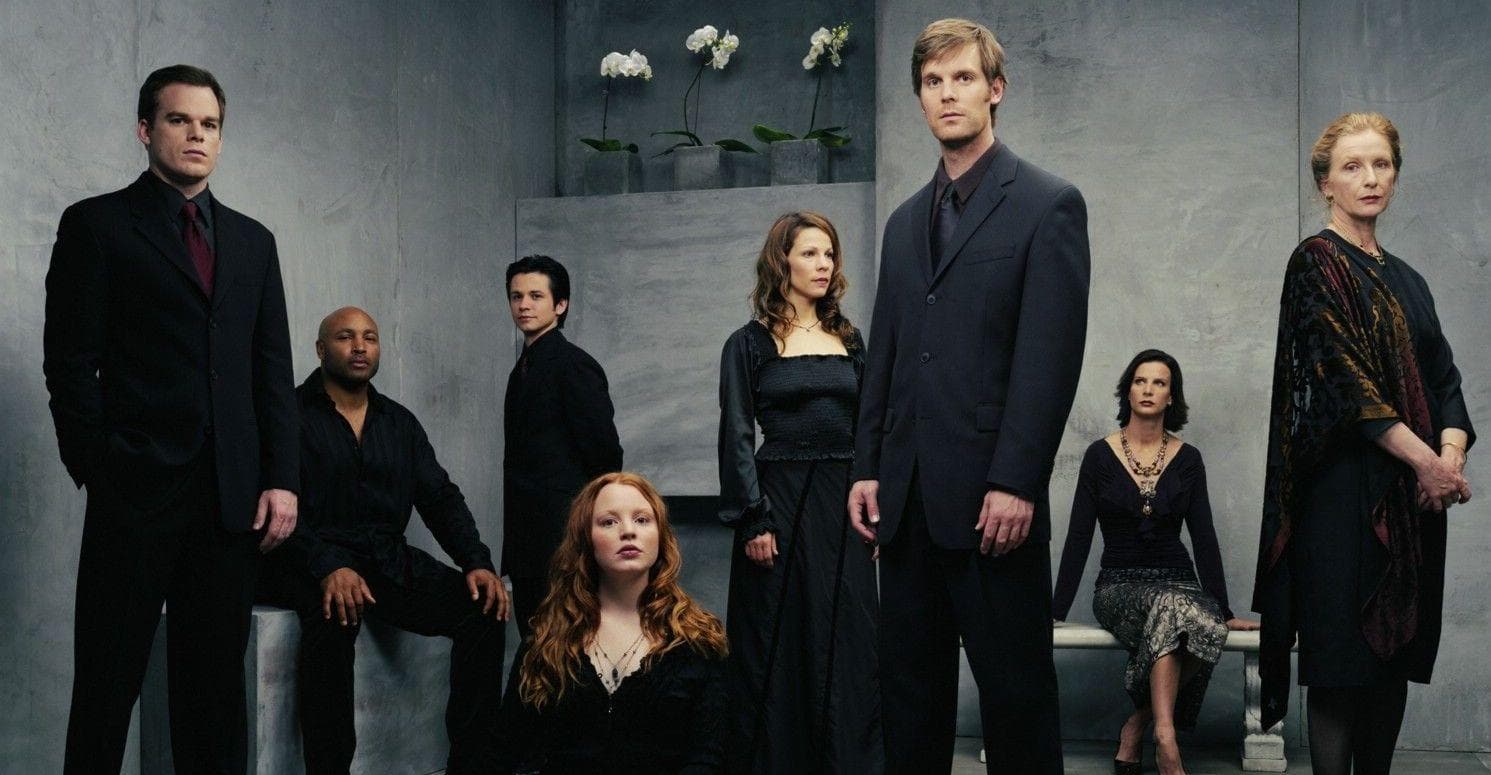 Alan Ball created the series that follows the lives of the Fisher family. They take over the Los Angeles funeral home left to them by their recently deceased father.
The TV show is famous for its iconic series finale sequence. But everything that happens until that point is amazing as well.
The troubled and dysfunctional family is unique for its willingness to have frank and complicated discussions about dying and grief.
Weeds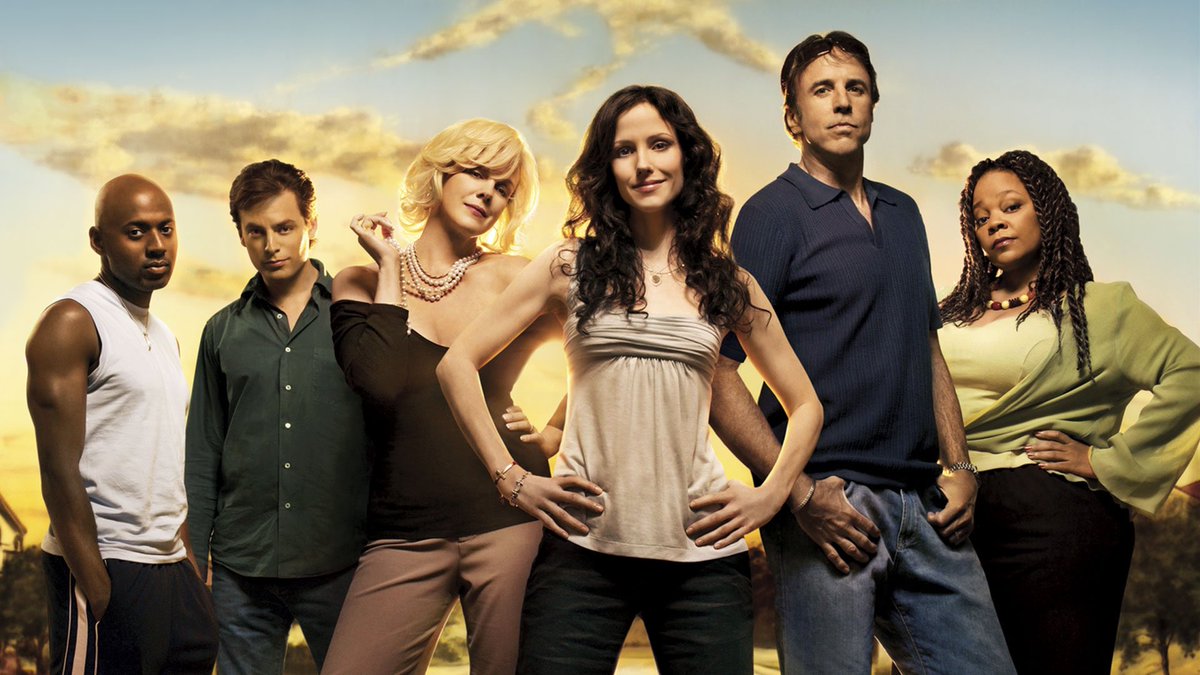 The American dark comedy-drama aired on Showtime from August 2005 until September 2012. Nancy Botwin stars in the main role, playing a widowed mother of two boys. She begins selling marijuana to support her family.
When the show premiered on the Showtime cable network, it earned the highest rating on the channel. In November 2019, a sequel was in development at Starz, titled Weeds 4.20. The show features the boys reprising their roles, but the story is set 10 years after the conclusion of the original series.
Riverdale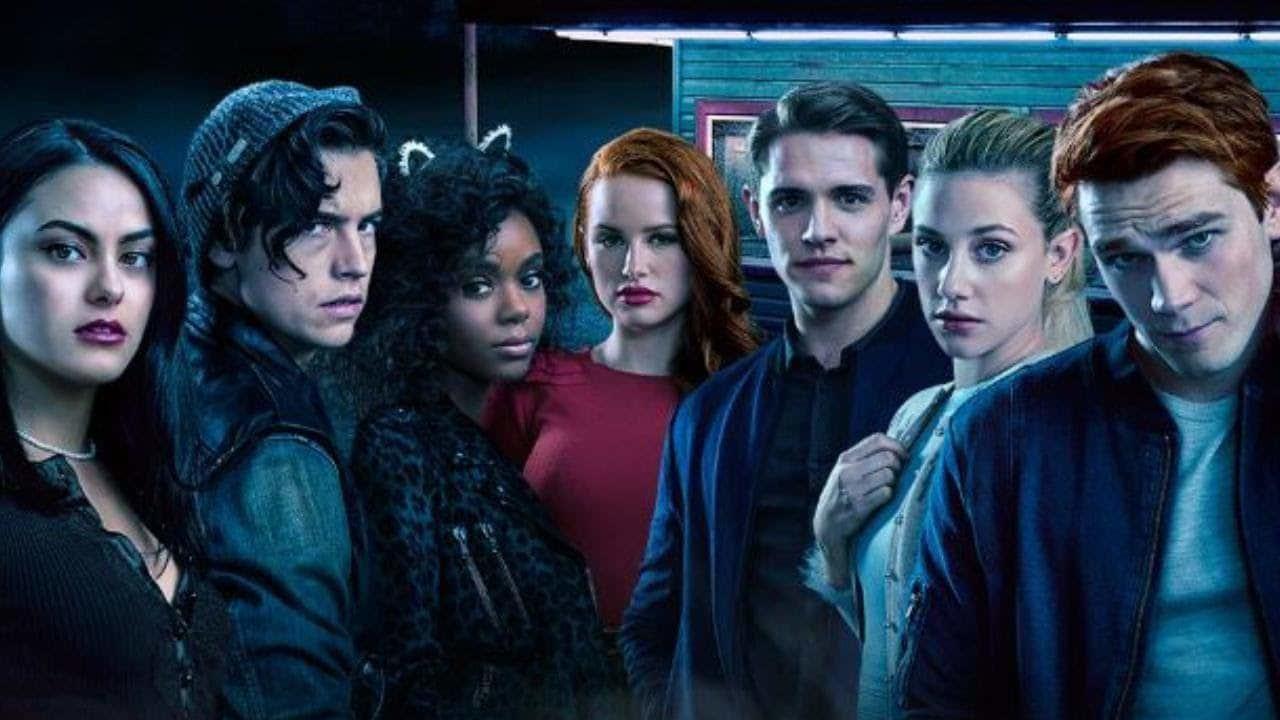 If you want teen drama, Riverdale has everything you can ask for and more. Based on characters from Archie Comics, the series was produced by Warner Bros. Television and CBS Studios.
It features an ensemble cast. The show debuted in January 2017 to positive reviews. The premise is rather simple. After a teenager was murdered within the town of Riverdale, a group of teenagers try to unravel the evils lurking within the town. The jock Archie, the girl next door Betty, the new girl Veronica, and the outcast Jughead are the main characters.
The 100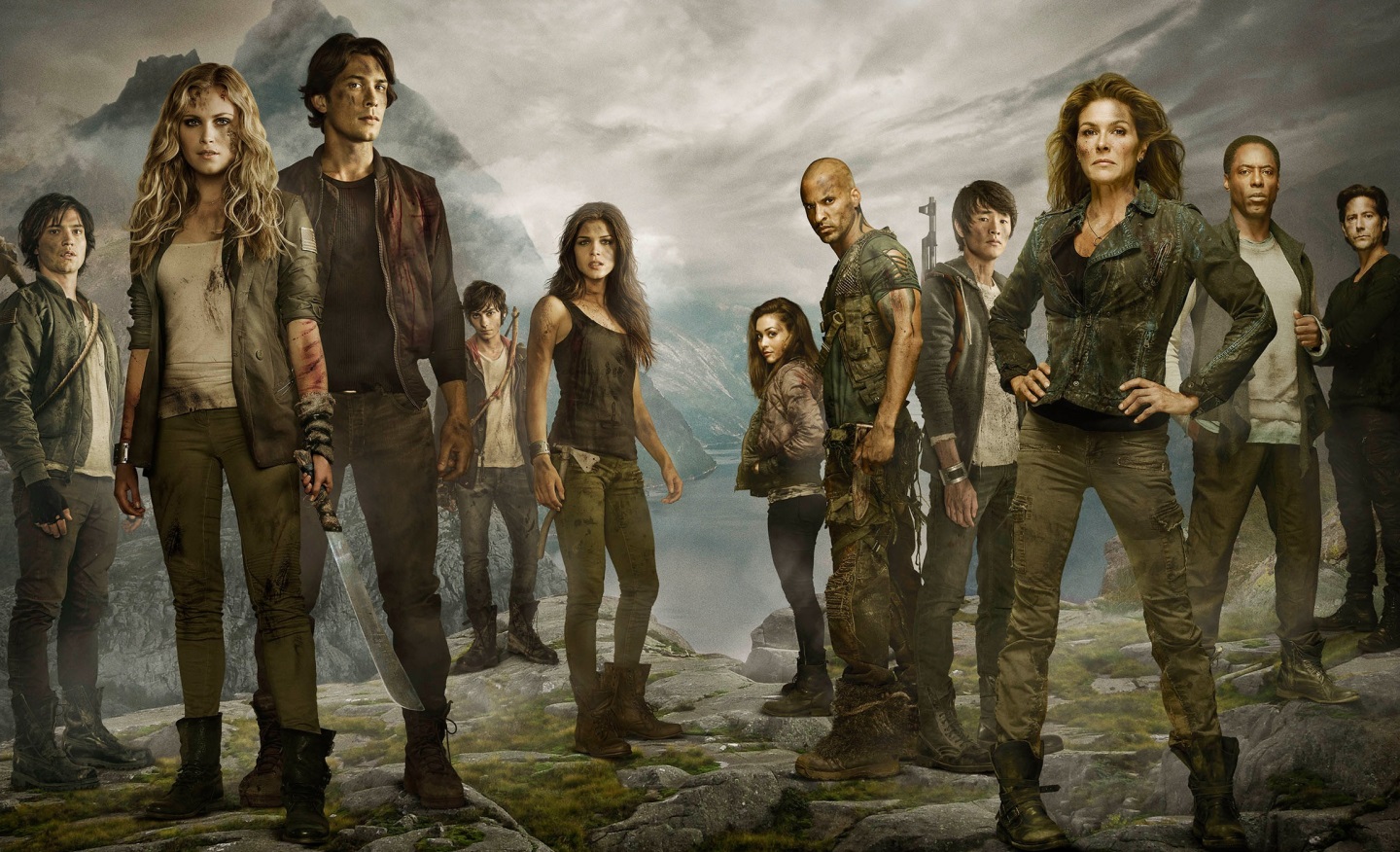 Pronounced The Hundred, the American post-apocalyptic science fiction series premiered in March 2014. It is loosely based on the young adult novel series of the same name by Kass Morgan.
The Hundred follows a group of survivors, mainly a group of criminal adolescents. They are among the first people from a space habitat to return to earth following the devastating nuclear apocalypse.
Good Girls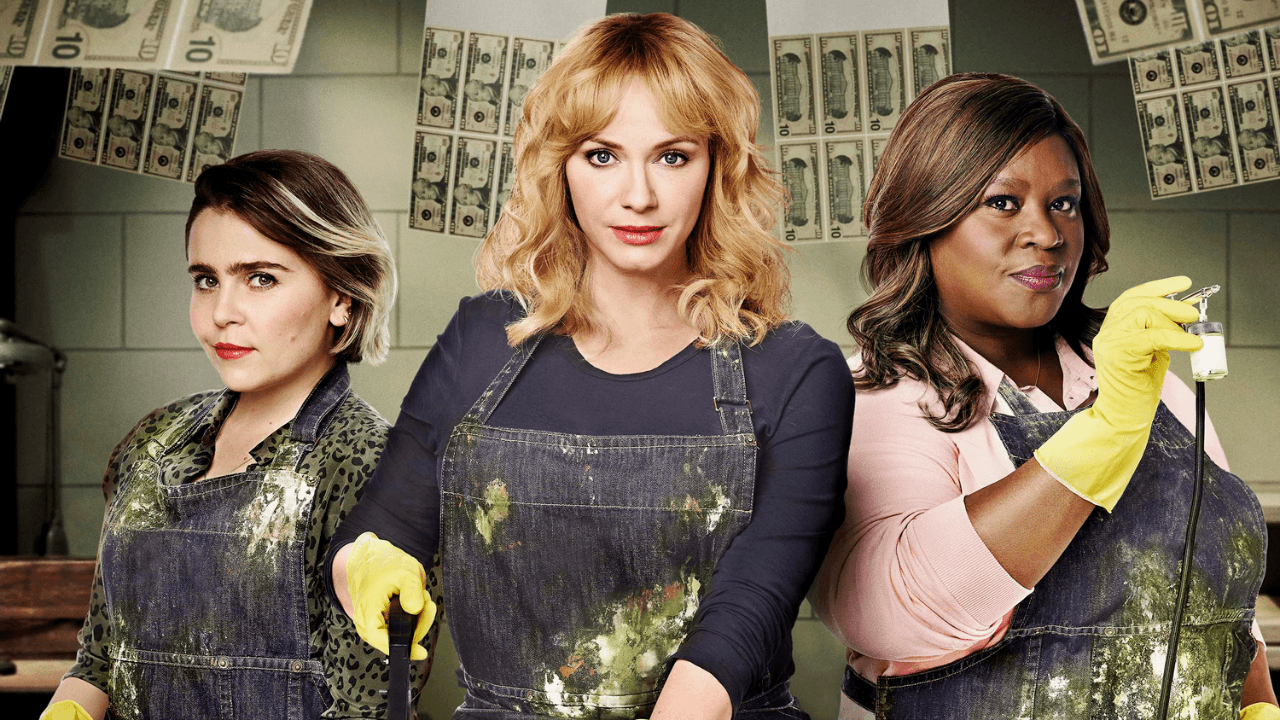 The American crime comedy-drama follows three suburban Michigan mothers. Two of them are sisters. They are having a hard time trying to make ends meet.
After trying everything they can, and after being tired of having everything taken away from them, they decide to pull off an unlikely heist by robbing a supermarket.
What happens is they discover they are in for more than they expected. The robbery attracts attention after the store manager recognizes one of the women.
They are now in the middle of gang heists, debts, secrets, and family crises.
Californication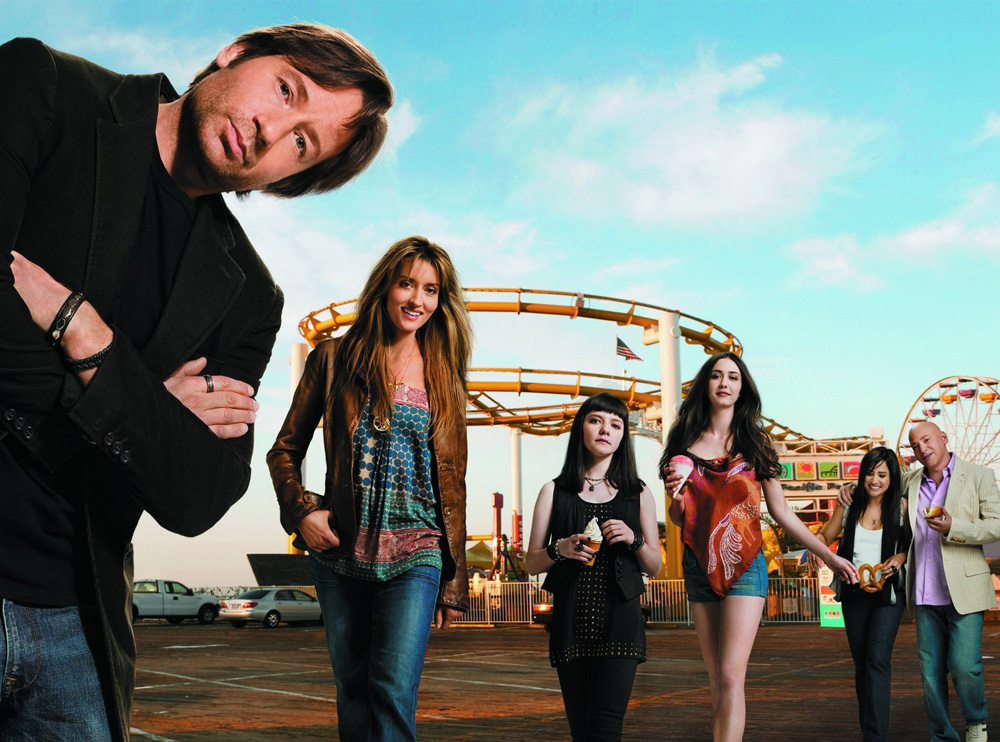 The American comedy aired for seven seasons on Showtime from 2007 until 2014. It follows the life of New Yorker Hank Moody. Played by David Duchovny, Hank is a troubled novelist who moves to California and suffers from writer's block.
He has a longtime lover, Karen, played by Natasha McElhone, and a daughter Becca, played by Madeleine Martin. But his drinking, womanizing, and drug abuse, complicate his life and relationship with everyone around him.
He constantly deals with his inability to say "no" to temptation, all while trying to show his family he can be a responsible and caring father.
And if you love rock music, you will love the rock culture references.
Orange Is the New Black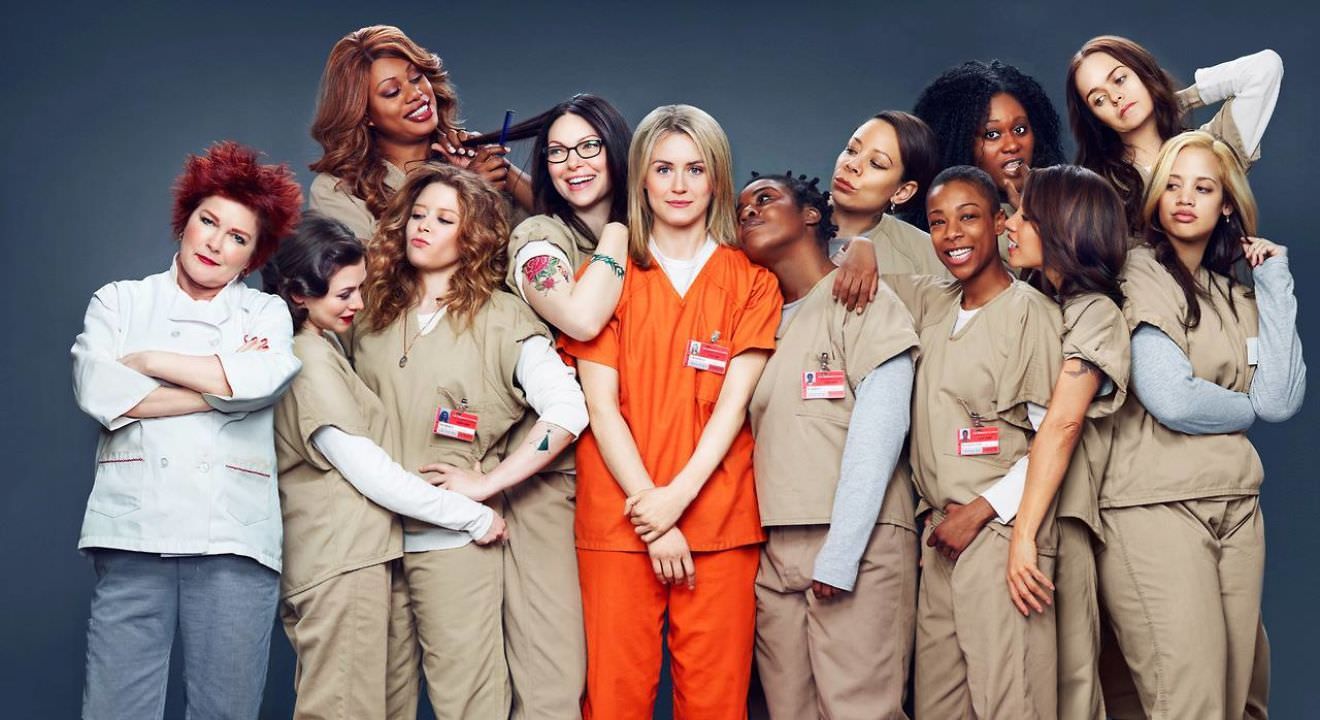 The American comedy-drama might not have anything to do with a full family. But there is family life in prison. The series is based on Piper Kerman and her memoir, Orange Is the New Black: My Year in a Women's Prison.
In 2016, the show became Netflix's most-watched and longest-running Netflix original series. Just for the first season, the show earned 12 Primetime Emmy Award nominations. The series has also received numerous Golden Globe Award nominations.
Desperate Housewives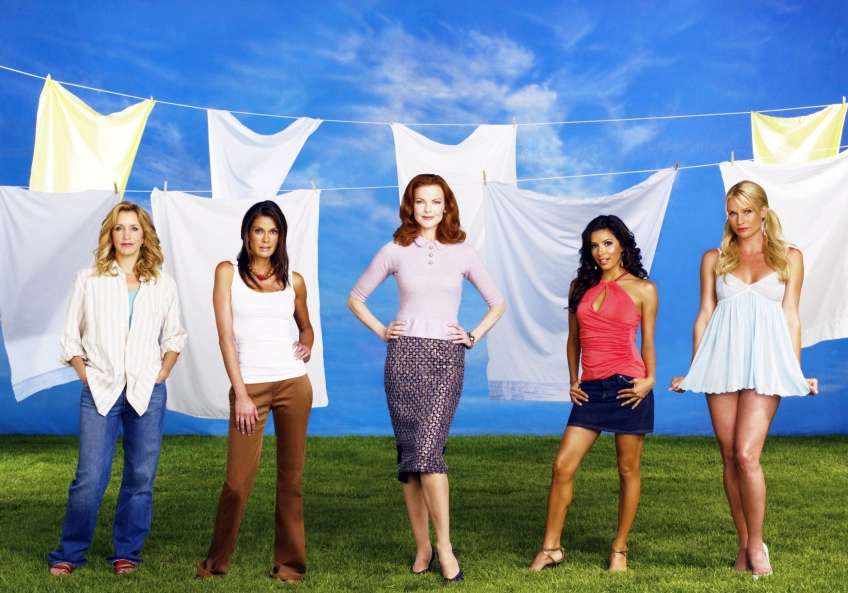 If you want family and drama, nothing beats Desperate Housewives. Each family in this show has its own set of troubles and challenges. It aired for eight seasons on ABC from October 2004 to May 2012.
The show is set in the fictional town Fairview, following the lives of a group of women as seen through the eyes of their friend and neighbor.
Teri Hatcher, Felicity Huffman, Marcia Cross, and Eva Longoria lead the ensemble cast.
This Is Us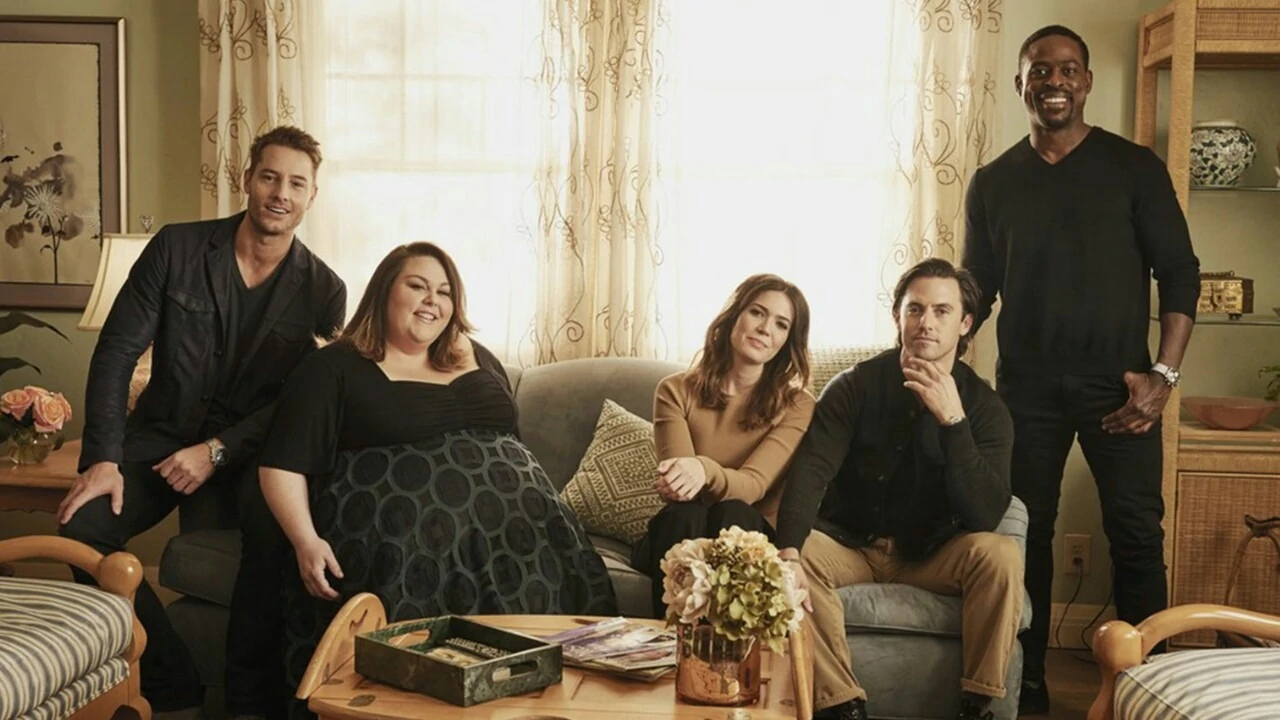 The American drama television series is one of the best shows like Shameless. This Is Us is a real-life drama that premiered on NBC in September 2016.
The difference is This Is Us follows the lives and families of two parents, and their three children. There is no single father. Unlike Shameless, this TV show follows the lives of the family in different time frames.
Among the many rewards and nominations, This Is Us earned a Golden Globe Award nomination for Best Television Series – Drama and Critics Choice Award nomination as Best Drama Series.
Succession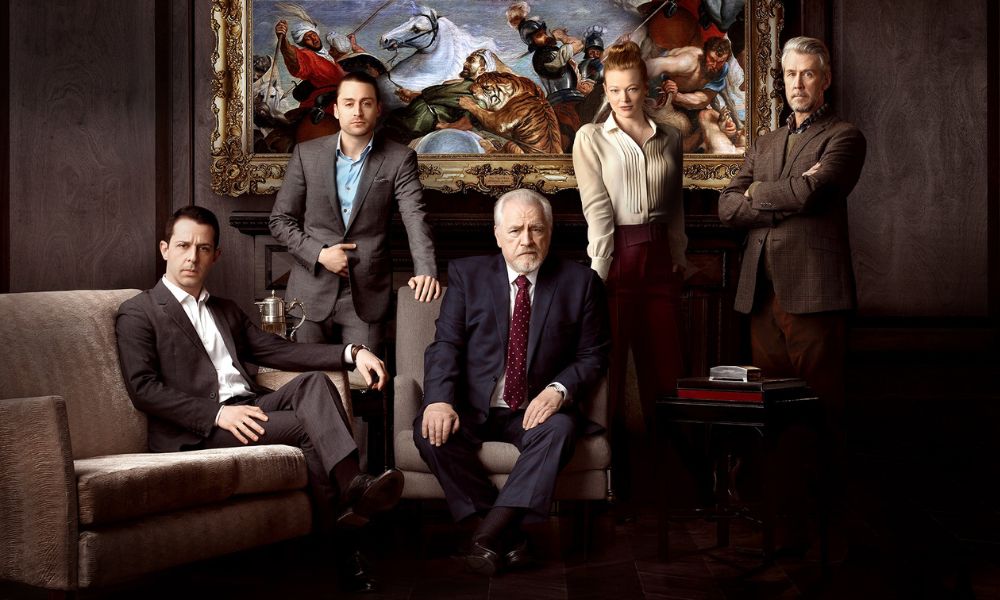 This show has a simple premise. Let's make Shameless, but with rich people. This show centers on the Roy family, who begin to wonder what will happen if and when their aging patriarch steps down as CEO of the billion-dollar media conglomerate.
It is a true-life comedy where every character has their own power struggle. People get stabbed in the back, and it shows that being rich is not that simple. The show has inspired so many memes, and it is all thanks to its rich versatility of characters.
SMILF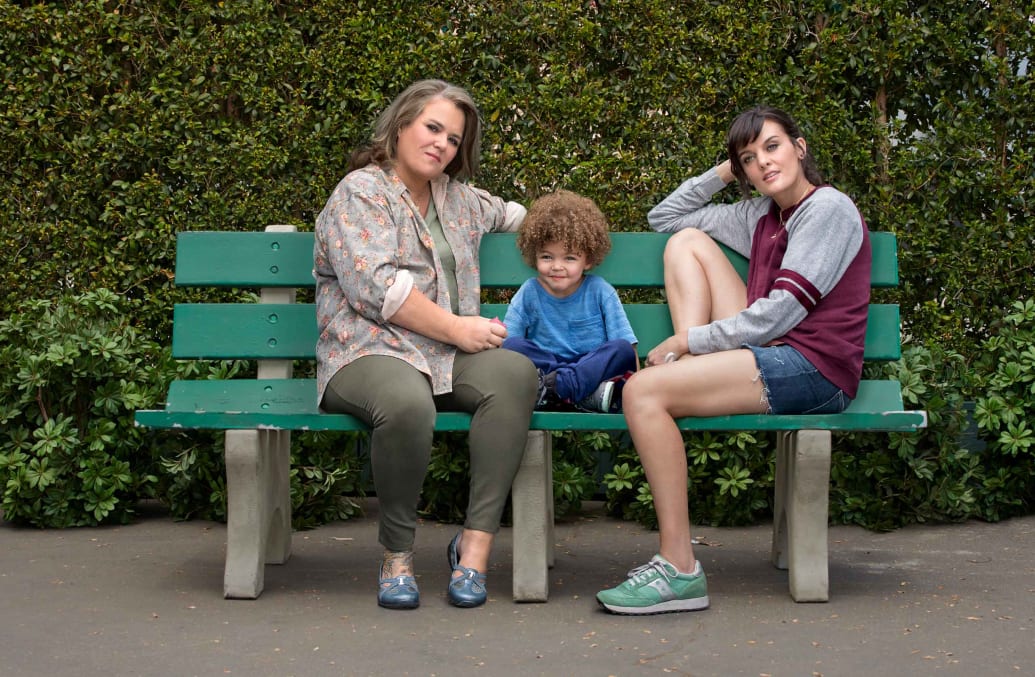 Bridgette Bird, played by Frankie Shaw is very similar to Fiona from Shameless. Bridgette is a spiritual, young single mom working to secure a better life for her son.
And for that, she often ends up in ridiculous schemes. Bridgette constantly fails. During the course of the show, the main character finds herself between her own needs and those of her kid.
Modern Family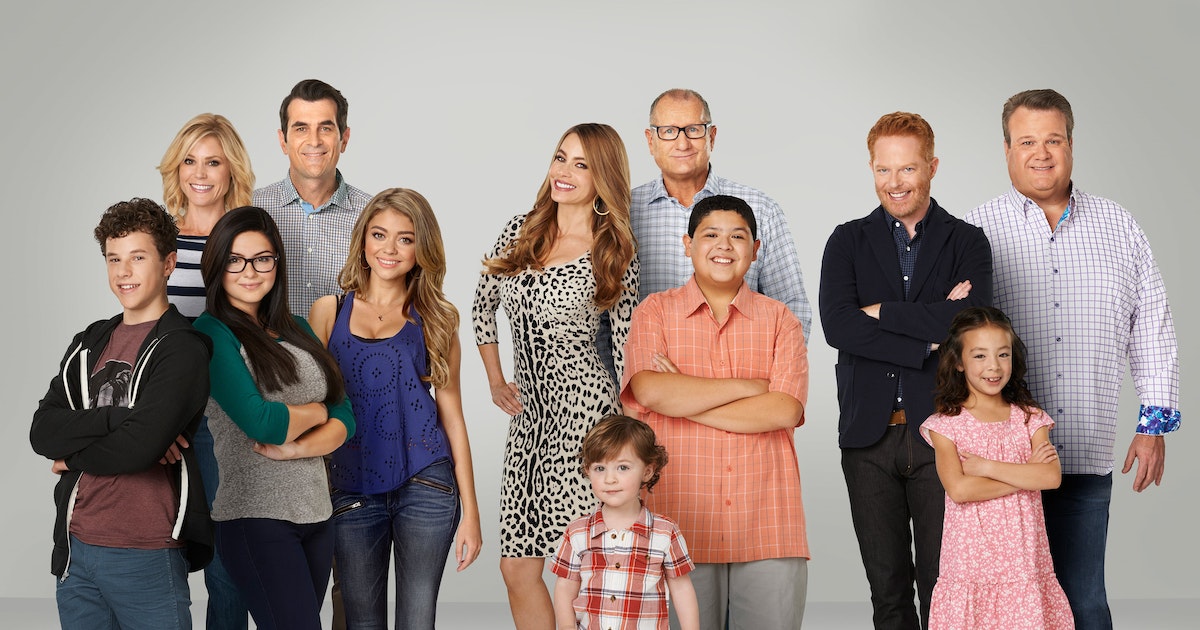 Talking about family drama, we must finish the list of shows like Shameless with the best family drama in recent years.
Modern family has not one, but several families struggling with everyday challenges. Modern Family ran for 11 seasons, following the lives of three diverse family set-ups in suburban Los Angeles.
Christopher Lloyd and Steven Levitan created the show while sharing stories of their own modern family. The difference between Modern Family and most other shows is that it is presented in a mockumentary style. Characters frequently speak directly to the camera in a confessional interview.