So, do you want to please your man in bed? How far are you willing to go? What are you ready to do to please your man in bed? What if we told you there are things guys like in bed but won't ask for? And yes, it is your job to make him more comfortable so that he can ask for these things.
If you like to have a more passionate sex life, you need to fulfill each other's desires. This guide will help you find out ideas for sexy bedroom antics that you and your boyfriend will enjoy.
Sexual desire is an important part of male psychology. And if you find out what he likes, you can have a lasting attraction.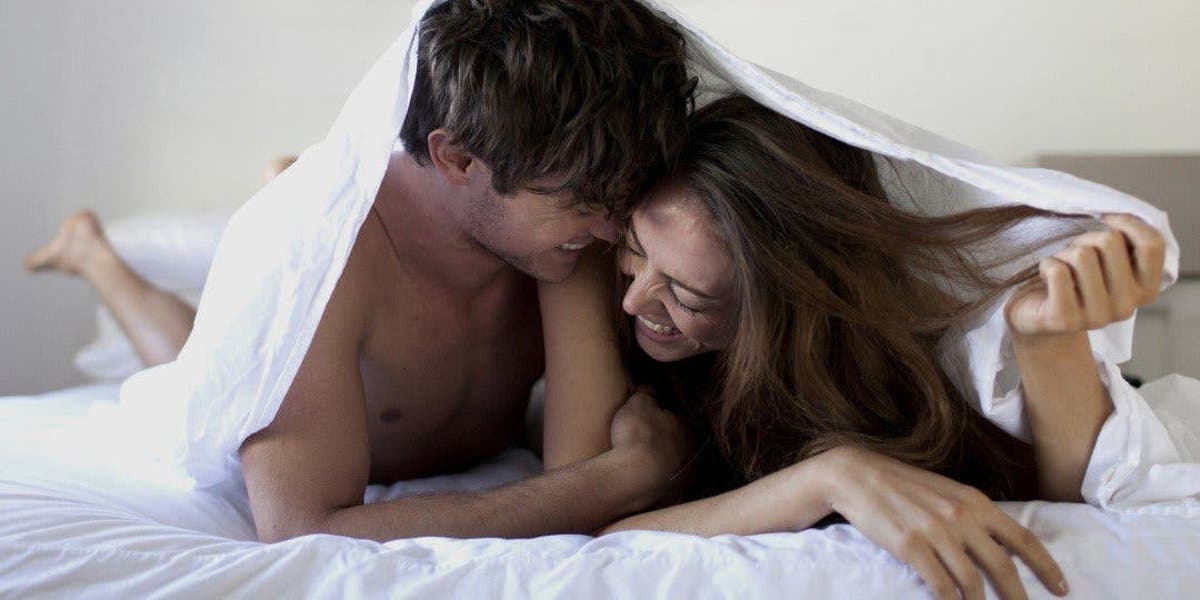 Fair Warning Before We Start
Exploring desires is fun, but you should never do anything that you are not comfortable with. Just because your boyfriend wants something, it doesn't mean you should deliver it. There are things men want to try between the sheets, but if you are not comfortable doing it, tell him.
Of course, on the flip side, if you are up for it, you can go off and enjoy some spicy things. But when you come across a red line, tell your man about it. Sometimes, just talking about the experience can be enough to drive someone crazy.
Sex is about both of you, not just about your boyfriend. For example, if his fantasy is a threesome, and you are not into it, try doing something else. For example, dirty talk in the bedroom.
Explain to him you are happy and pleased he shared his fantasy with you. Yet, at the same time, you are not keen on it. As long as you have a committed and understanding relationship, he should be fine with it.
With that in mind, if you are looking for some suggestions on how to spice up your sex life, here are some things guys like in bed but won't ask for.
Dominant And Completely In Charge Woman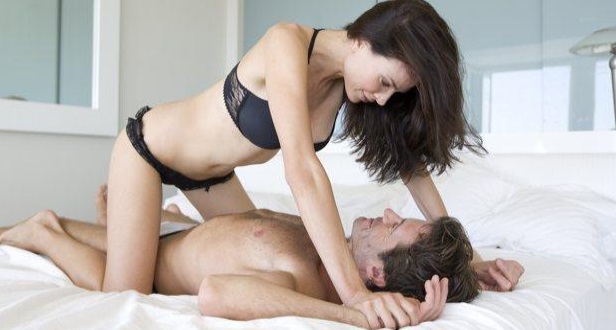 For men, it is a total turn-on when the partner takes complete control of everything. This way, they can relax, take a back seat, and enjoy sex to the fullest.
But do not expect them to tell you about it. Why? Because it makes them look lazy. Or they think you might not want it for yourself. After all, the general opinion is that the man has to satisfy his woman.
Taking charge is a powerful kick in the bedroom. Try it!
Cuddling After Sex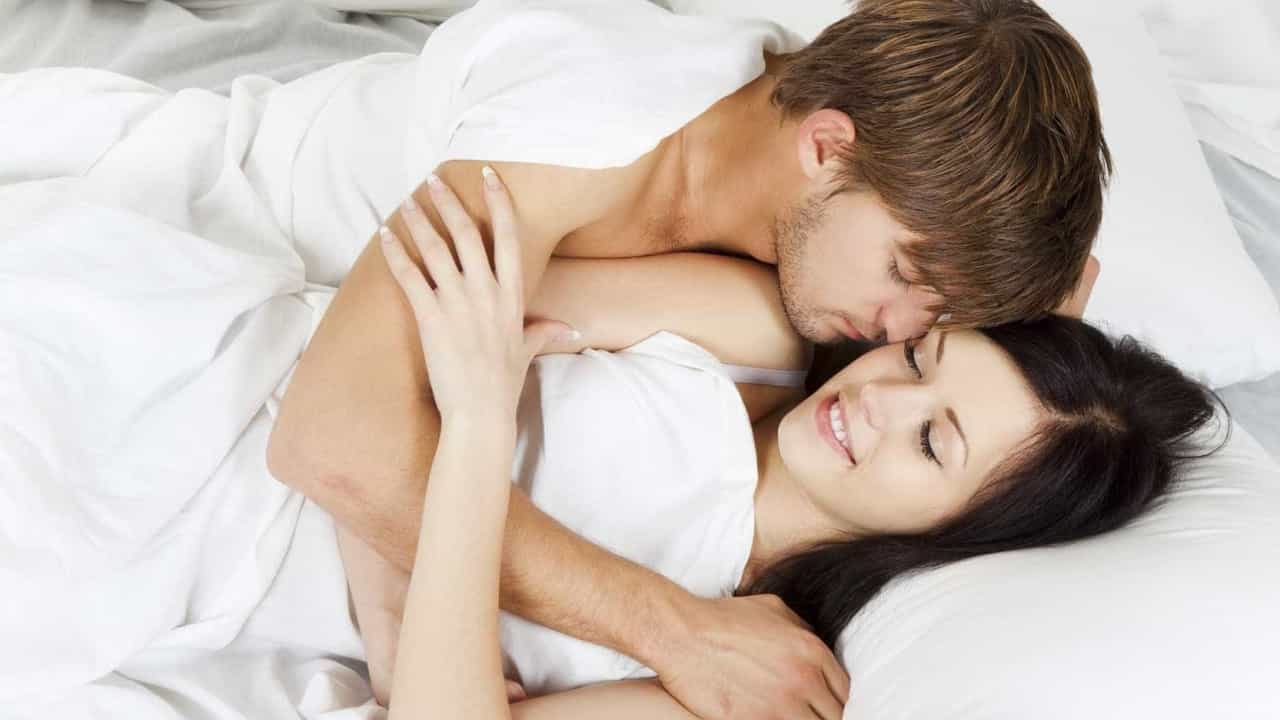 Some men really enjoy and love cuddling after sex. Yes, it is a girly thing, but men have emotions as well. When you are spooning, just turn things around and be the big spoon instead. He will enjoy it for sure.
Tease Him To The Point Of No Return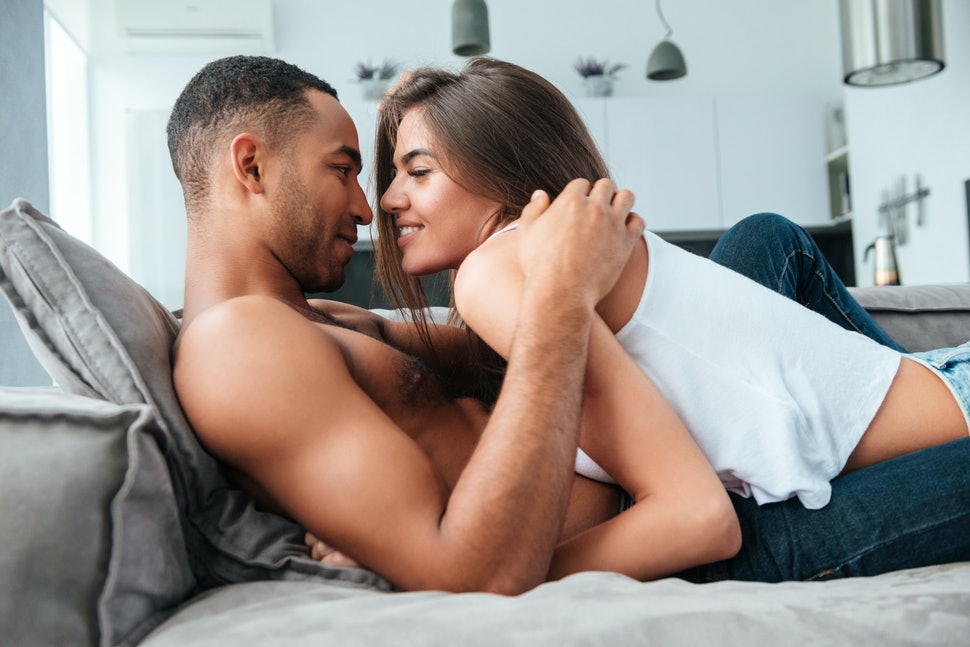 Sometimes, sex is more about the anticipation of things than the act itself. And that is where teasing comes to play.
If you like to really drive your man crazy, tease him to the point of no return. Take things to the next level. Instead of taking total charge in the bedroom, take total charge in the things leading up to the bedroom.
Women To Initiate Sex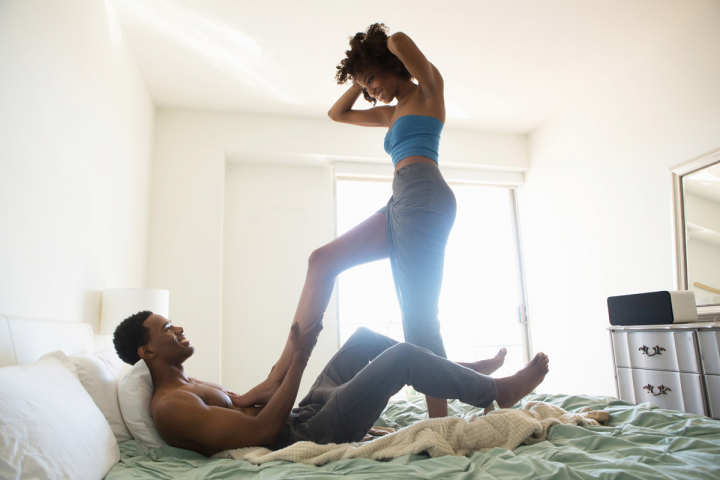 In many relationships, men are those initiating sex. After all, the general myth is that men think about sex 24×7 while women do not. Wrong. Women think about sex as well.
And men would love to see that in reality. Initiate sex and do not worry if that makes you look easy or slutty.
Also check:
Blow Job In The Morning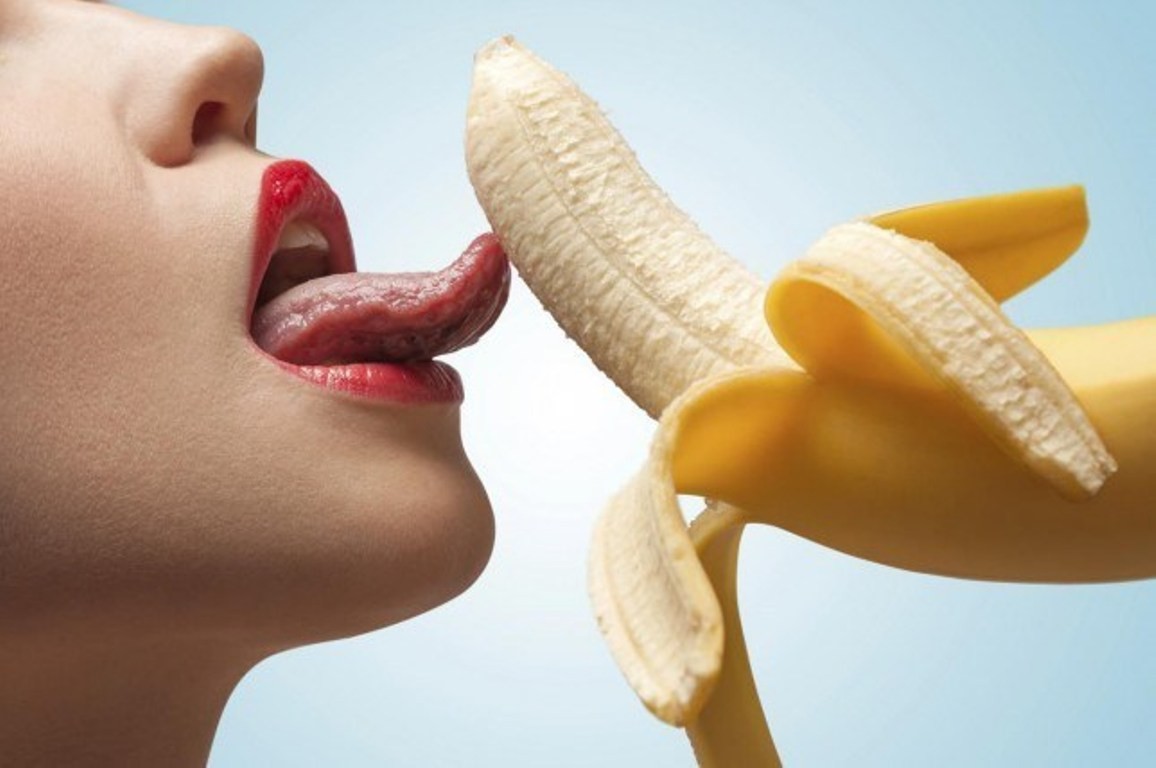 This is one of the dirty and perv things men love in bed. They love to be woken up with a blow job or a hand job. It is the dream most guys have. But not all of them get it.
If you like to get a little cheeky and slutty, this is the perfect way to wake up your partner. It is the single best thing to start the day. And after all, men are always erect in the morning.
50 Shades of Grey Inspiration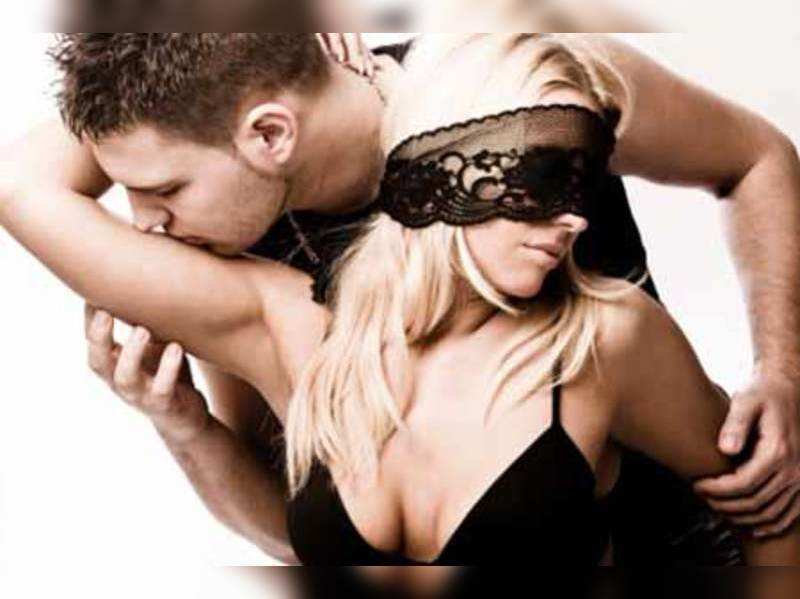 This movie showed things men love in bed. And one of them is trying a little light bondage. The kinky antics are some of the things guys love in bed.
There is nothing strange about bondage. After all, it is an extremely enjoyable sexual activity.
Lap Dance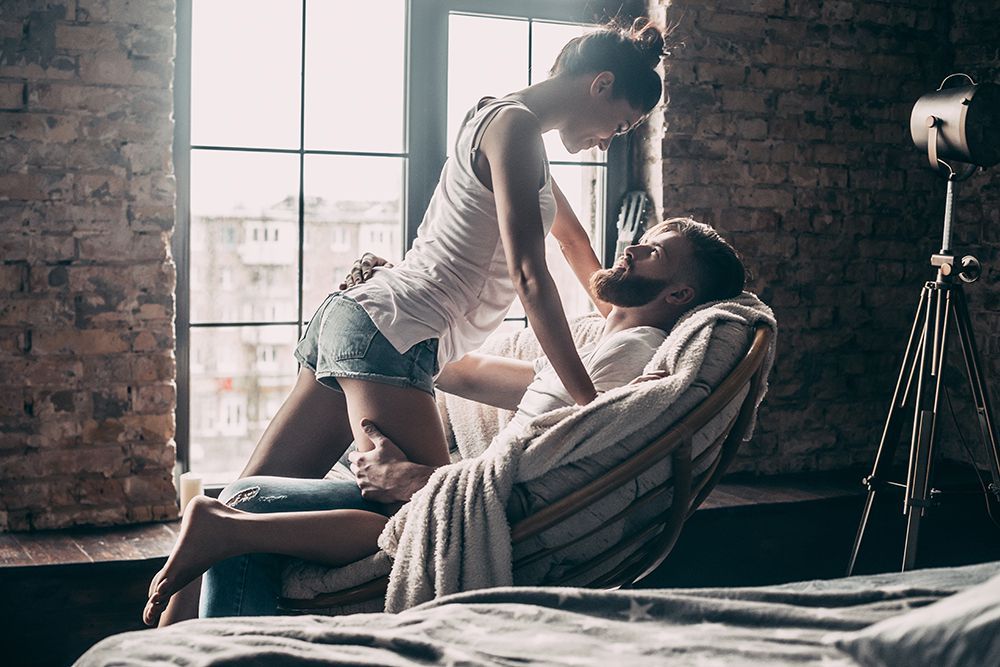 Do you think men go to strip clubs for watching boobs? No, they go for the lap dance. And it doesn't even matter if the girl has big boobs or not. It is the experience and tease of the lap dance that does the trick.
And any guy would love for his woman at home to give him a lap dance. If you are really into it, you can kick it up a notch and perform striptease for your man.
Expect crazy sex afterward.
Dirty Talk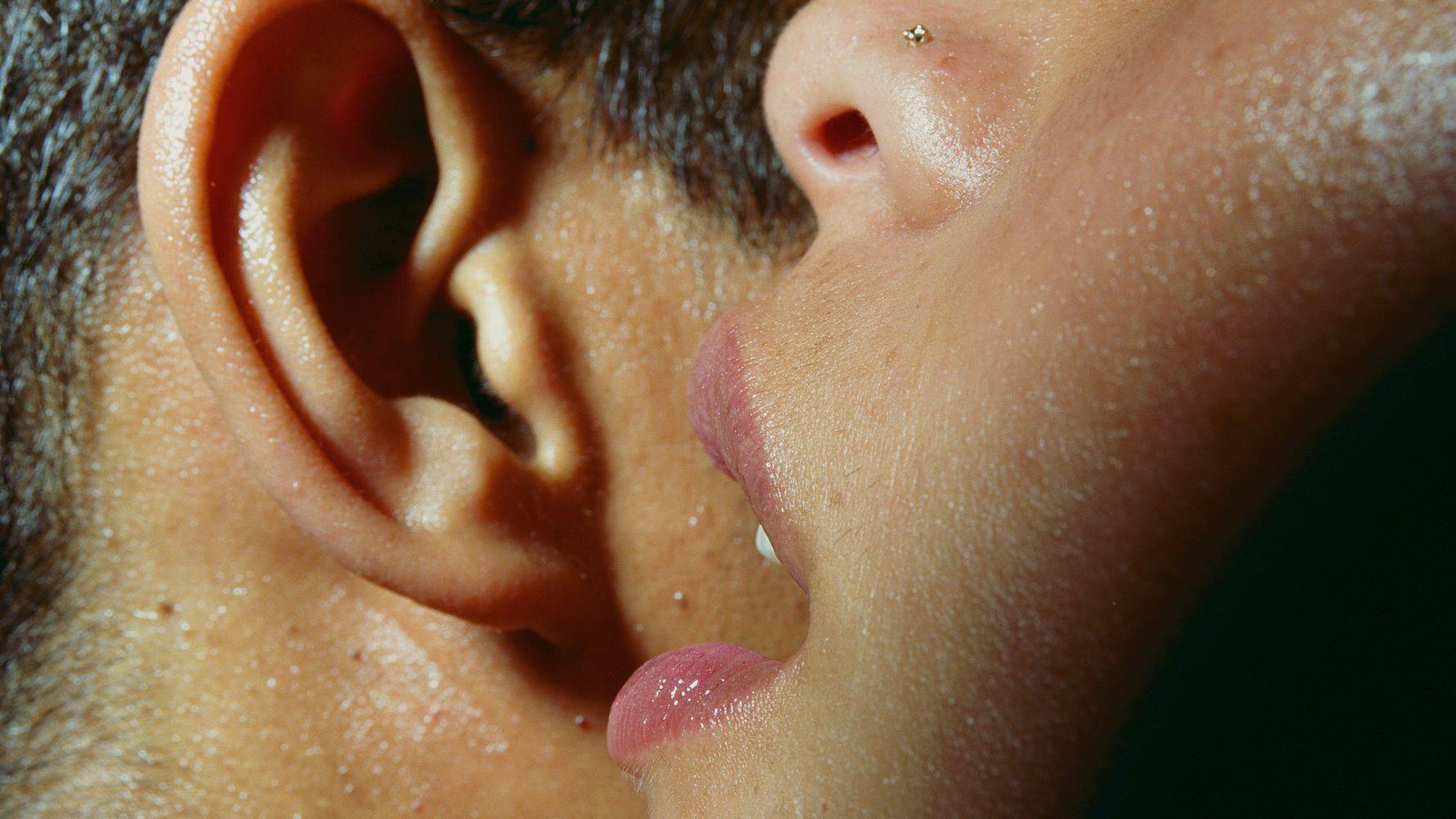 How do you feel about some dirty talk? Some people find it easy. But for others, it is super awkward. If you are not good at it, do not try it.
We suggest starting slowly. Tell him what you want him to do to you or how it feels. And as your confidence grows, you can go further and further.
Make Him Work For Sex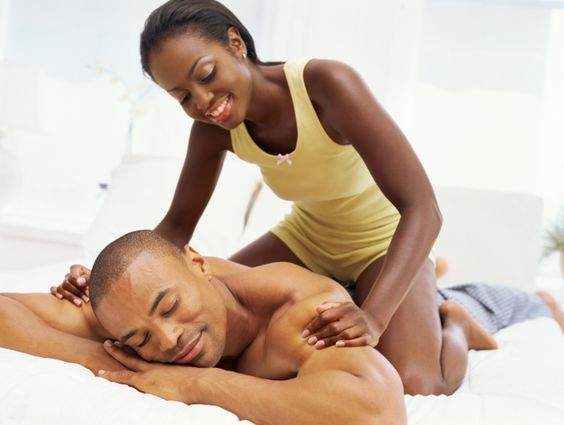 Now, what do we mean by this? It means flirtation and tease. Light stroking, massage, revealing lingerie, almost kissing him but then pulling back.
To put it shortly, you need to make him understand that bedroom time is a privilege, not an entitlement. Suspense makes things racier and sexier in the bedroom.
Tell Them What You Want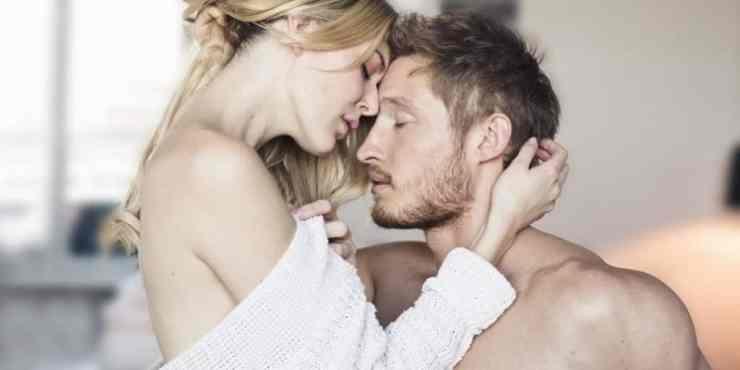 Every guy would like to know this. It is the single reason why many women do not enjoy sex. They do not tell their partners what they want. And not every man can hit your spots.
Be specific when you try to talk with your partner.
See You Touch Yourself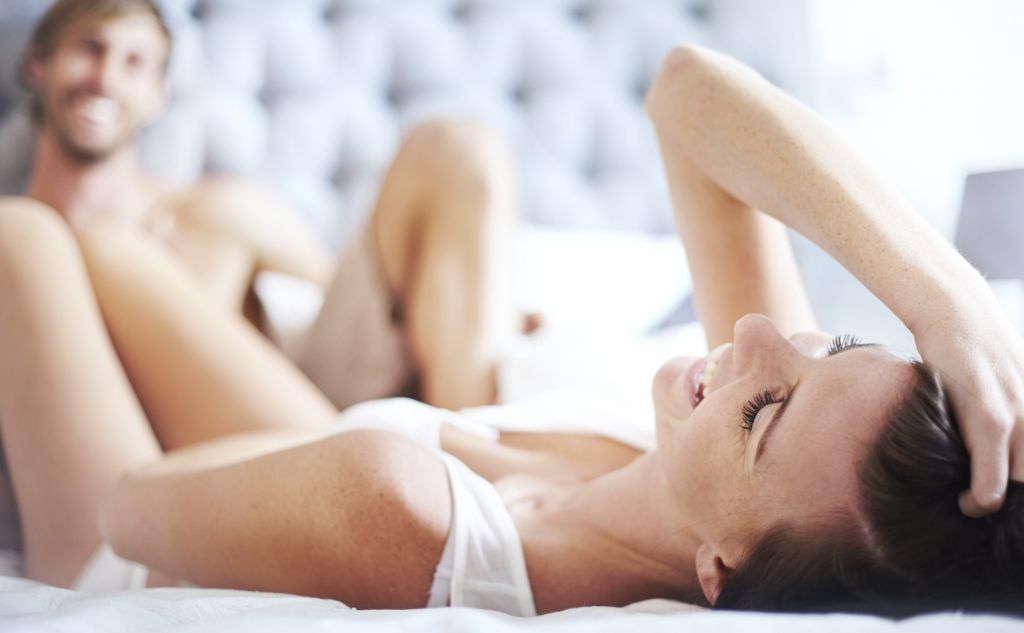 This is one of the biggest turn-ons for men. Sexy time alone is a personal thing. But men would love to see you do it. There is a reason why there are thousands of porn movies of women masturbating alone.
Guys are worried you will not be comfortable doing this. But if you are, you can surprise your man.
Threesome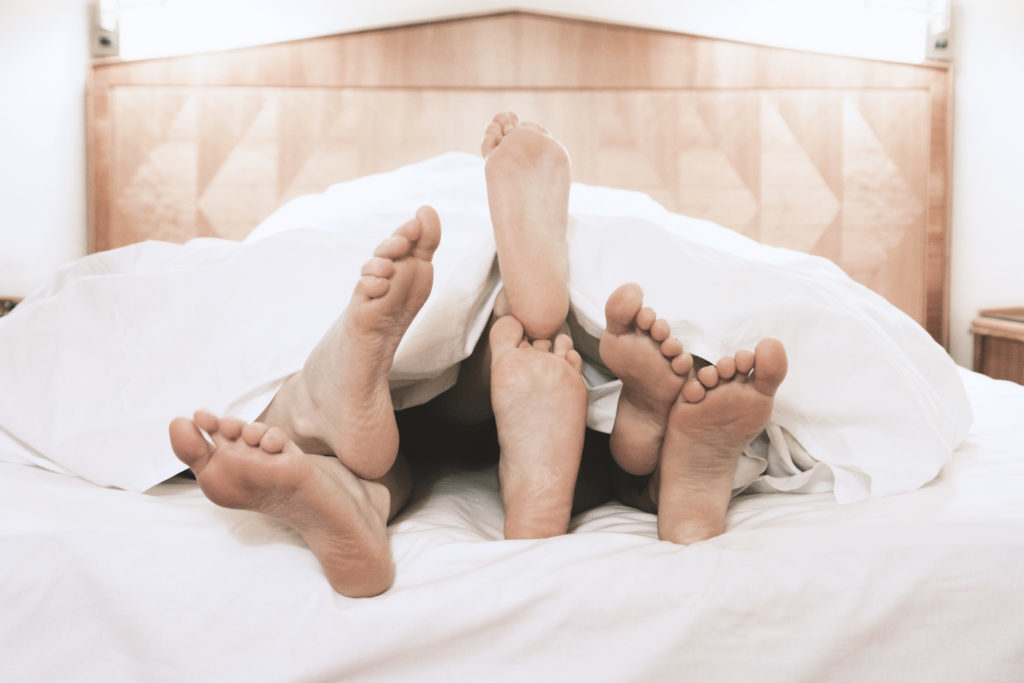 Almost every guy dreams of a threesome. But with a kick, he wants you, him, and another woman. If you think a threesome is two guys and a woman, think again.
His dream scenario is you and some of your beautiful friends fighting for his penis.
Manual Labor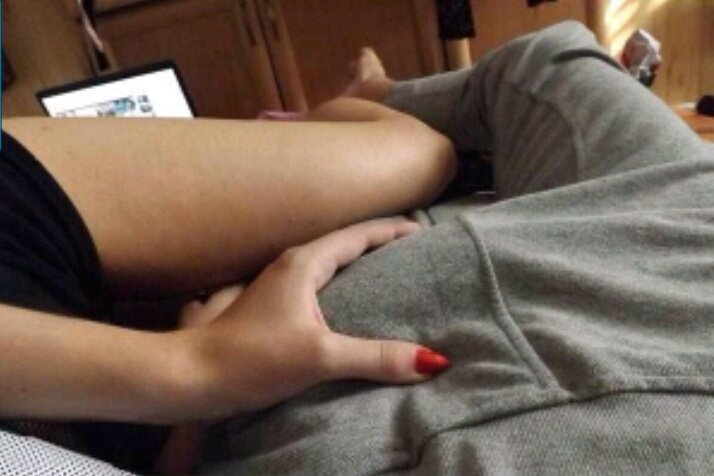 Hand job is another pleasure men would love to get more often. There is something sexy about a woman with beautiful and elegant hands. And the only sexier thing is when they are wrapped around his genitals.
If you have painted nails, the experience is even sexier.
Try New Positions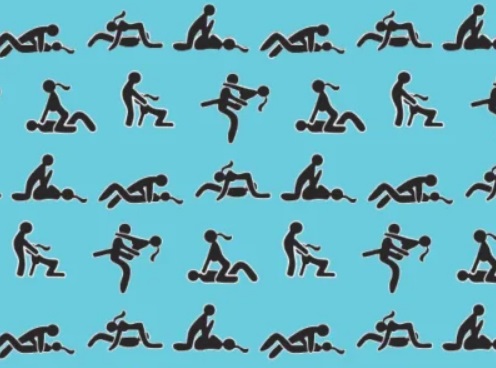 You do not need to consult the Kamasutra. But it wouldn't hurt to try something new in the bedroom right? Most couples practice between 2 and 5 positions in bed.
Try to expand on your repertoire.
Outdoor Sex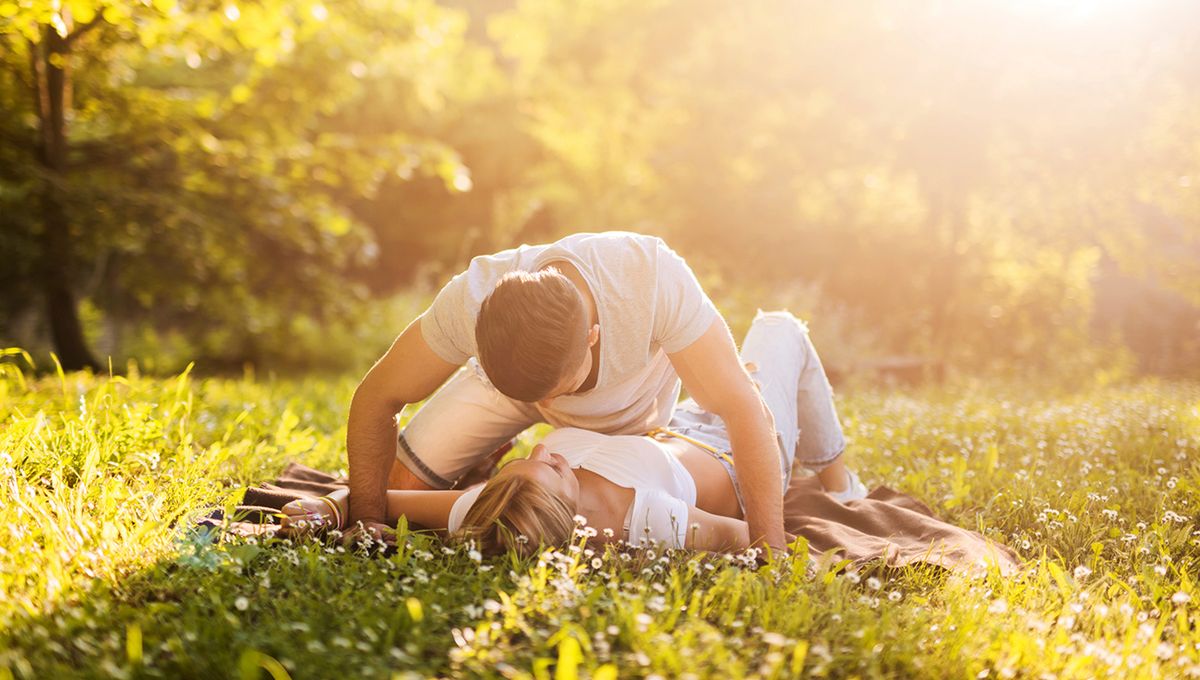 Yes, men would love to take it outside. It is a big turn-on. The adventure, the thrill, the danger of someone catching you, all make sex more pleasurable and enjoyable.
Scope out some private places where you can be outside in a safe environment.
Risky Sex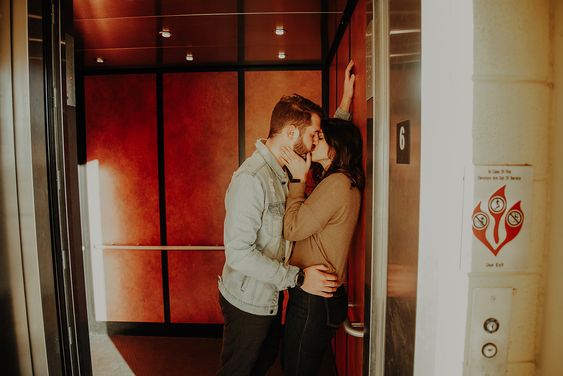 Speaking about taking things outside, what about public sex. Be careful when you attempt this. You might get arrested for public indecency.
But getting down and dirty somewhere risky is a fantasy of almost every man. The risk is worth the pleasure. Some ideas are the movie theater, public restroom, the office, and more.
Roleplay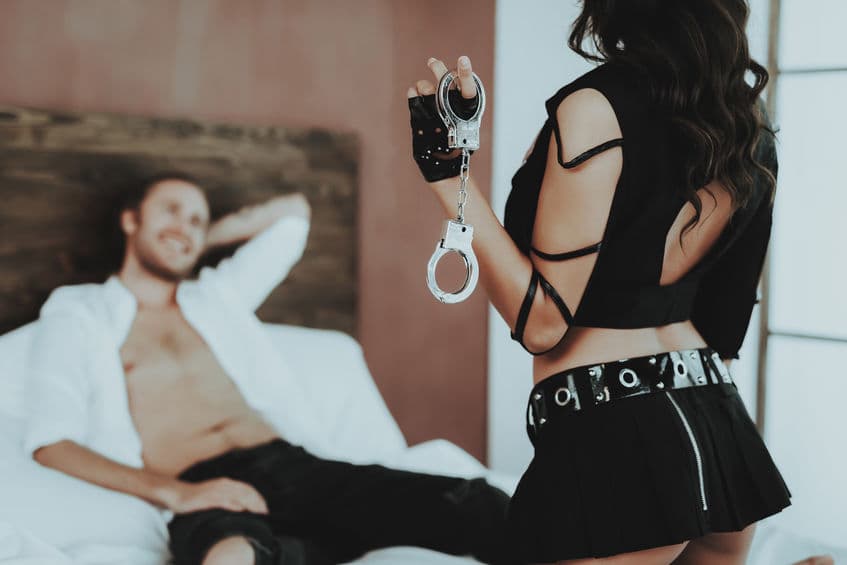 There are many roles you can try. If you lack ideas, check any porn site. There are naughty nurses, flight attendants, maids, school teachers, and the list goes on.
Roleplay is a super sexy adventure and great for exploring new sexual situations. And because the role makes you play and feels like someone else, you can get extra dirty. After all, it is a different you.
Be Vocal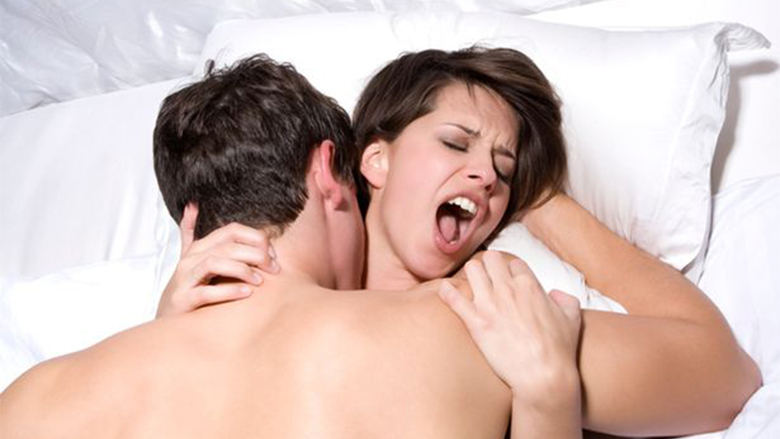 There is something about a girl moaning loudly that turns men on. After all, it is a testament to the good work he is doing. And because men are often suspicious about their performance, moaning is a way of telling them to keep up the good work.
It builds his ego and self-esteem, making him even a better lover.
Anal Sex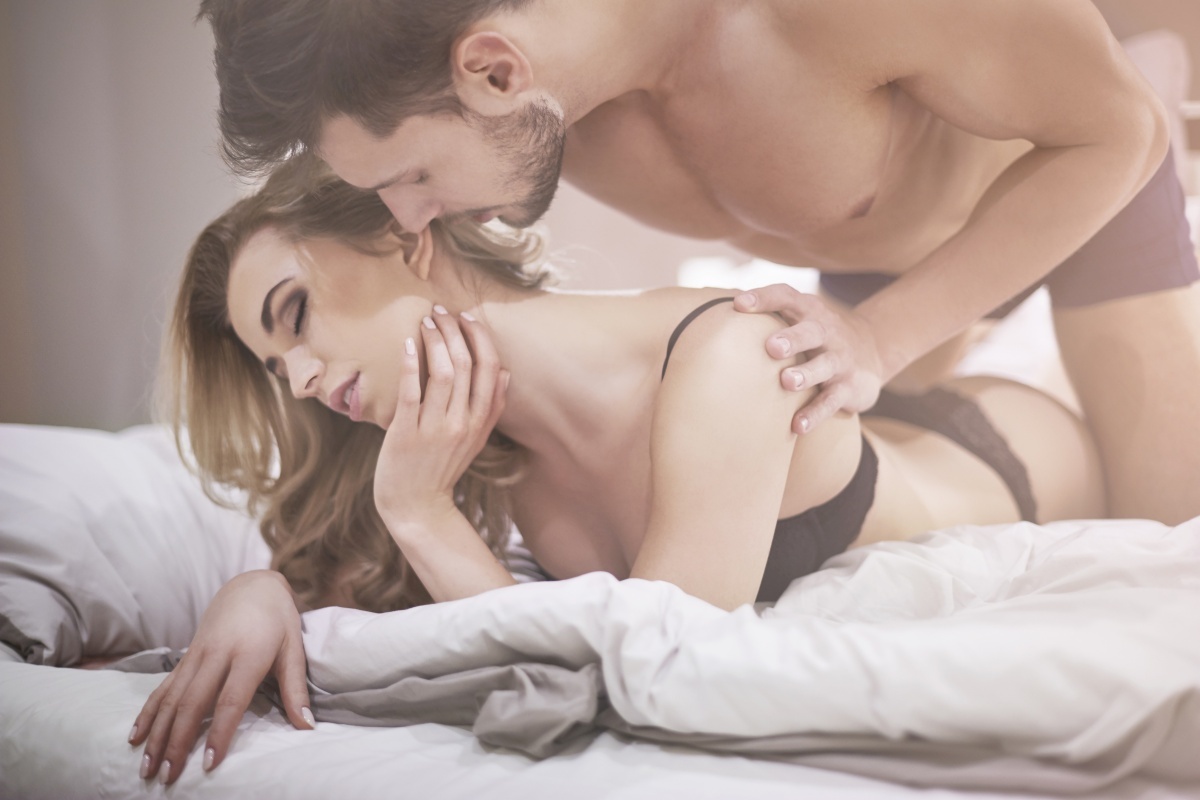 Yes, it might sound dirty (not in a spicy way). But hygiene aside, it is one of the things men are turned on. Why do they not ask for it? Well, because they are almost certain most women will refuse it.
But there is nothing wrong with exploring anal sex as a couple. Just be careful, it is not like in the movies. It can hurt and you need to go in and out slowly.
Watching Porn Together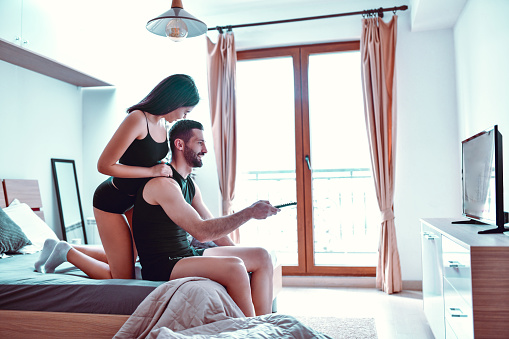 Notice how we mentioned a couple of times you can see it in porn movies? Well, it is one of the things guys like in bed but won't ask for. Watching porn together is definitely a huge turn-on.
Most guys think you will be repulsed to do it. But let's be honest, women watch porn as well.
Dress Up For Them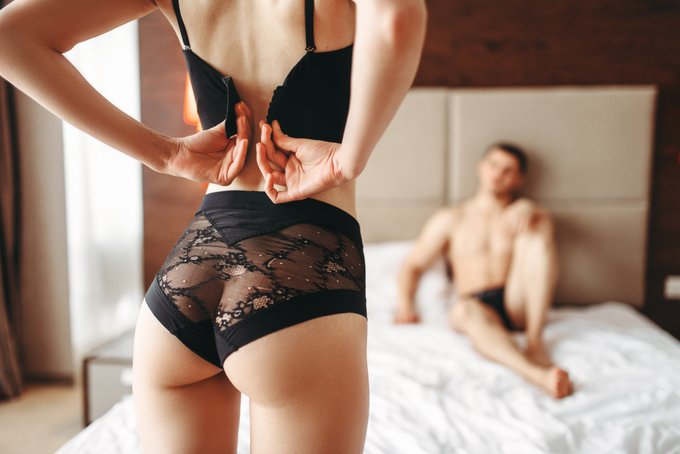 We talked about role play, but this is a different thing. Basically, you dress up as sexy as possible for them. Put on some good lingerie or a sassy dress and get things started. A sexy outfit is always a good idea for great sex.