Craigslist remains an option for buying and selling everything that you want. Not to mention, there are websites like Craigslist that offer easier-to-navigate online services.
No matter if you want to sell your car or furniture, or find a designer gown, we have some websites where you can find all sorts of ads and listings.
Drawbacks Of Craigslist
For all its features and capabilities, Craigslist has a few drawbacks. For starters, the sheer size works against it.
Sellers in popular categories like real estate and automotive complain that within 10 to 15 minutes of posting, their ads are already relegated to the second page. They have been supplanted by dozens of more ads from competitors.
Another reason is that Craigslist is a magnet for scam artists. You can find many fraudulent ads that look like a great deal, but they will only try to exploit financial information.
One of the best features of Craigslist website remains its simplicity. You can still narrow down your search by town, state, city, and country.
Why Should You Look For An Alternative?

One of the big reasons why more and more people are looking for a Craigslist alternative is the closure of the personals section. With the passing of the bill FOSTA in 2021, the US Senate made it easier to fight online sex trafficking. This bill holds websites responsible for things posted by third parties.
Craigslist personals were hit by this. Even though the website closed the adult section area in 2010, there were still people trying to post personals.
Luckily, there are Craigslist alternatives.
Best Sites Like Craigslist
Doublelist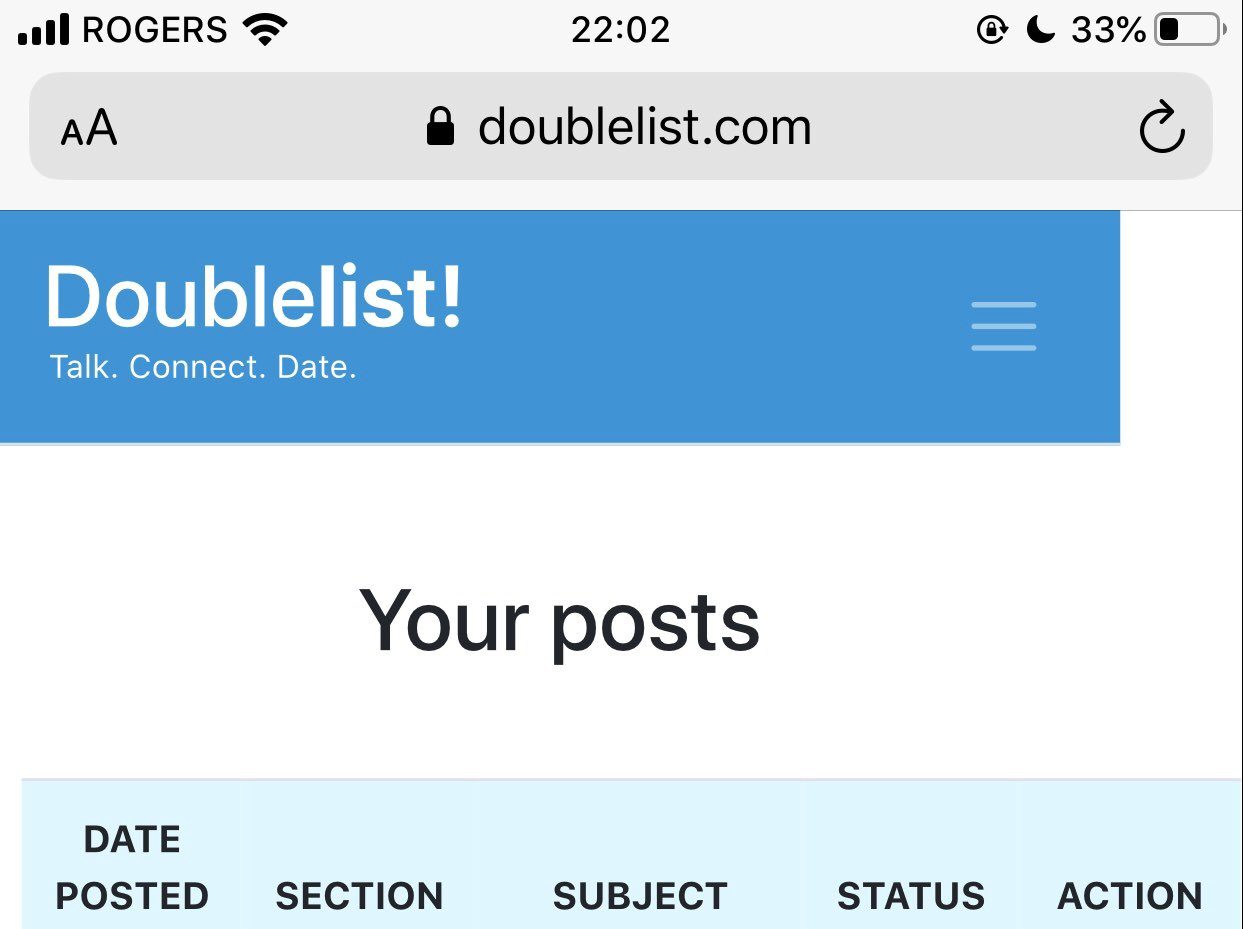 The initial idea behind DoubleList was to provide a temporary solution for individuals to connect with other people in a safe area. They used the void created by FOSTA and the closure of the adult section of both Craigslist and Backpage.
There are complaints about bots within the community from time to time. But DoubleList uses a lot of techniques and technology to combat fake users.
They now serve as an effective Craigslist alternative for personals.
Facebook Marketplace

Facebook has enabled users to buy and sell products quickly and conveniently. They have better security and safety compared to Craigslist.
You can use one of the two options. The first is Facebook Marketplace, and Facebook Buy and Sell Groups.
All you need to do to sell something is post a status with a picture of the item, a brief description, and the price of the item. Then, you can request your friends to share your post.
People are more comfortable selling on Facebook because they are basically selling to friends and their friends and acquaintances. And let's not forget, using a social media website to sell an item provides another security layer.
Poshmark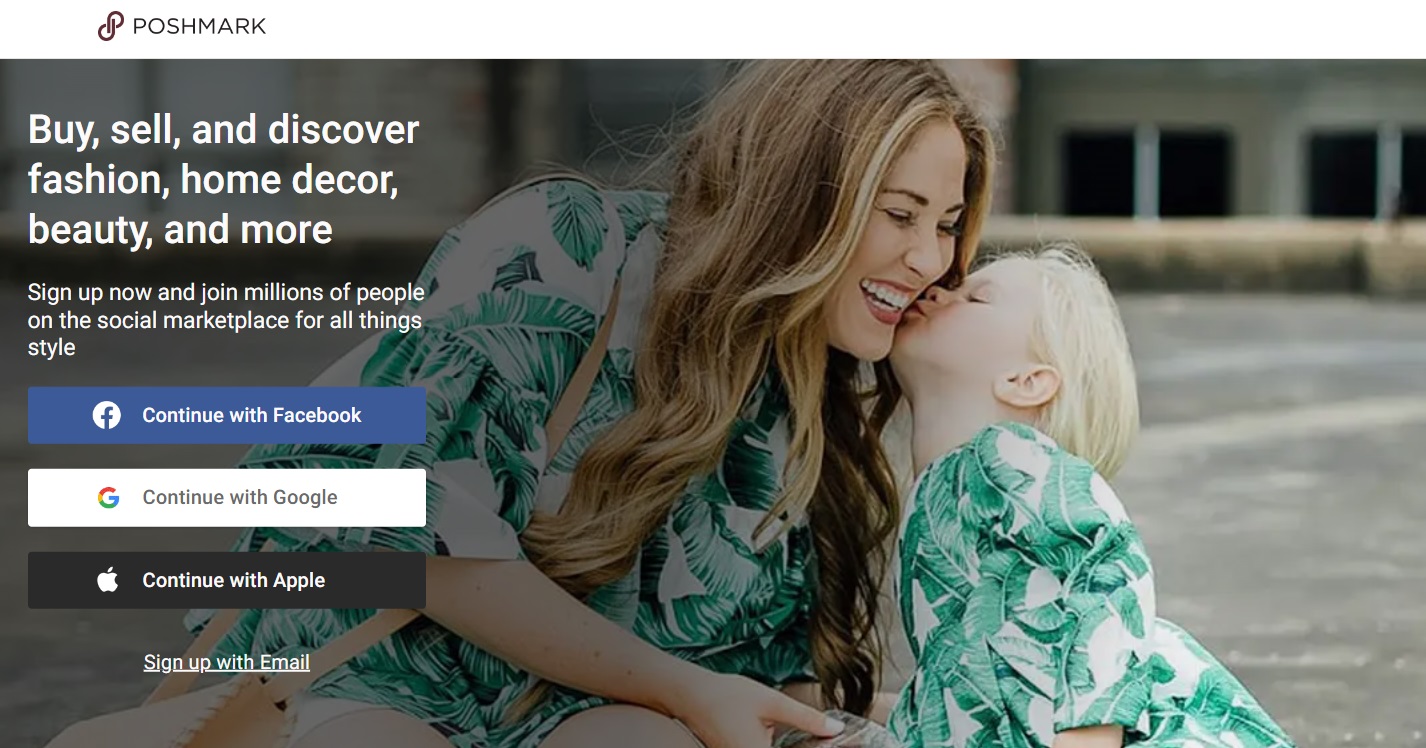 Poshmark helps users sell clothing and accessories. Of course, buying them is an option as well. And you do it in an environmentally conscious and affordable way.
The one-stop e-commerce shop is a great find for selling or purchasing items for pets, kids, men, women, and things about your home. Here, you can find many fashion brands like Nike, Chanel, Calvin Klein, and more.
The Craigslist alternative has more than 80 million members located in the US, Canada, and Australia. You can choose among the 200 million sale items. We guarantee you will find something that you like.
For sellers, the company provides a pre-addressed, free label to use when they send their products to the respective buyer.
Sellers pay a fee, a flat commission of $2.95 for anything under $15 and 20% of the total sale price of items above that price.
Offerup

Offerup is a relatively small alternative among the many websites like Craigslist. But they have a lot of product listings.
They grew a bit after winning the award App of the Year by Geekwire. Sellers and visitors can broadcast their listings on Facebook.
And in the spirit of offerings, potential buyers can accept the price of the seller or make their own offer.
Swappa

Swappa is a website where you will find mostly electronic items like cell phones, watches, video games, tablets, laptops, cameras, and more.
They can help buy any type of smart home equipment you want. Here, buyers pay a small fee as well. Why? Because the website assists you with the sale and ensures everything goes smoothly.
But here is the trick. The fee is refundable if you are not happy once you receive the product.
Bedpage

Why is Bedpage on this list? Because for a long time, Craigslist was the go-to place for classified personal ads.
And now, after the closure of their adult section, and the closure of BackPage, Bedpage has filled that void.
Bedpage is like a duplicate of Craigslist that allows personals. The website has a nice and modern interface, but the registration process can be slow and complicated. This is because Bedpage has put some stringent measures to avoid plague and fake users.
Most people use the classified site for casual dating and casual encounters with people.
Free Ads Time

Here is another website you can try if you are looking for classified ads. You get the same Craigslist vibe as soon as you land on the homepage.
The moment you enter the Free Ads Time website, you can select the area right from the homepage and see relevant ads from that area.
The easy-to-navigate website covers most categories that Craigslist did. You can make it to the listings in no time.
Apartments

Yes, Craigslist is also famous for listing apartments for renting or buying. This is why among the websites like Craigslist we have Apartments.
It is a website where you can find an apartment online. One of the best tools of the website allows you to search for a specific neighborhood or by keyword. You will find millions of listings here.
Then, there are the tools like a 3D interactive tour, neighborhood schools, and more useful information.
Indeed

Another website similar to Craigslist is Indeed. This website has a lot of freelance work and full-time job opportunities. Nearly every kind of job makes it to Indeed.com.
This is an alternative to Craigslist job postings. Indeed works as a full-scale job-hunting website.
All you need to do is post your resume and then you can be matched with potential employers. There is also a mobile app that will help you hunt for jobs from your mobile phone.
Zillow

If you are using Craigslist for apartments, then Zillow is probably the best Craigslist alternative. Here, you can buy, rent, or sell your home.
Use some of their useful and valuable tools for house hunting or finding a mortgage lender. You can search and filter listings by town, city, state, price, lot size, number of rooms, and many more.
Recycler

The next website on our list is Recycler. It is a good option for those living in a large US city. The website started as a local classified newspaper in Southern California. And since then, it has attracted more than 20 million monthly users.
Use it to sell and buy pets, used cars, or find houses to rent.
Gigantic List

The name says everything you need to know about this website. They contain a large number of listings. Gigantic List is an excellent place for those trying to add listings.
You can do that in less than a minute. But do not rush it. We recommend taking your time and providing enough details. This will help you find potential buyers easier and faster.
FinderMaster

For those trying to find specific items online and services, FinderMaster is the place to go. They literally mimic the Craigslist experience by offering similar categories and sections.
They are committed to bringing their services to large and small cities. They are also expanding into suburban areas. So, everything is good.
Geebo

Let's talk about Geebo, a website that allows you to buy and sell merchandise, vehicles, real estate, heavy equipment, and services. They operate in more than 160 communities.
They are good for large cities like Los Angeles and Chicago, or mid-major city areas like Tulsa, Cincinnati, and more.
What makes the experience unique is the SafeTrade transactions. How does it work? Well, buyers and sellers agree to meet at a local police department.
It is a great alternative when you want to take safety to a higher level.
Etsy

We finish off our list of websites like Craigslist with Etsy, one of the biggest eCommerce marketplaces in the world.
Founded in 2005, Etsy has been embraced by fans as an online community. They are mostly focused on artists, crafters, and hobbyists.
But you can definitely find valuable stuff here. Yes, scammers are everywhere, so be careful when purchasing something at Etsy.
Here, sellers can list their wares for 20 cents per listing. They need to pay 6.5% of the price and shipping costs as a transaction fee for using the eCommerce platform.
But it is worth it if you want to sell specific artistic items.