Omegle got famous as a free online random chat site allowing users to socialize. And the trick was you can do it without the need to register. This allowed for some anonymous chatting and dating. What are some other websites like Omegle?
The website has drawn comparisons to the early 1990s AOL. Omegle paired users randomly in one-on-one chat sessions. They could chat using the names You, Stranger, Stranger 1, Stranger 2, or more in Spy Mode.
18-years old Leif K Brooks of Brattleboro, Vermont, created and launched the website in March 2009. One month after its launch, Omegle garnered 150,000 page views in a day.
Why Do People Love It?
The motto of the website is quite simple. It says, "The Internet is full of cool people. Omegle lets you meet them. When you use Omegle, we pick someone else at random so you can have a one-on-one chat".
If you like to interact and chat online, you are probably familiar with Omegle. It is a chatting website where you can video chat online with unfamiliar people.
But since it is getting overcrowded, people are looking for alternatives. What are some of the best websites like Omegle? Let's take a look.
History And Controversies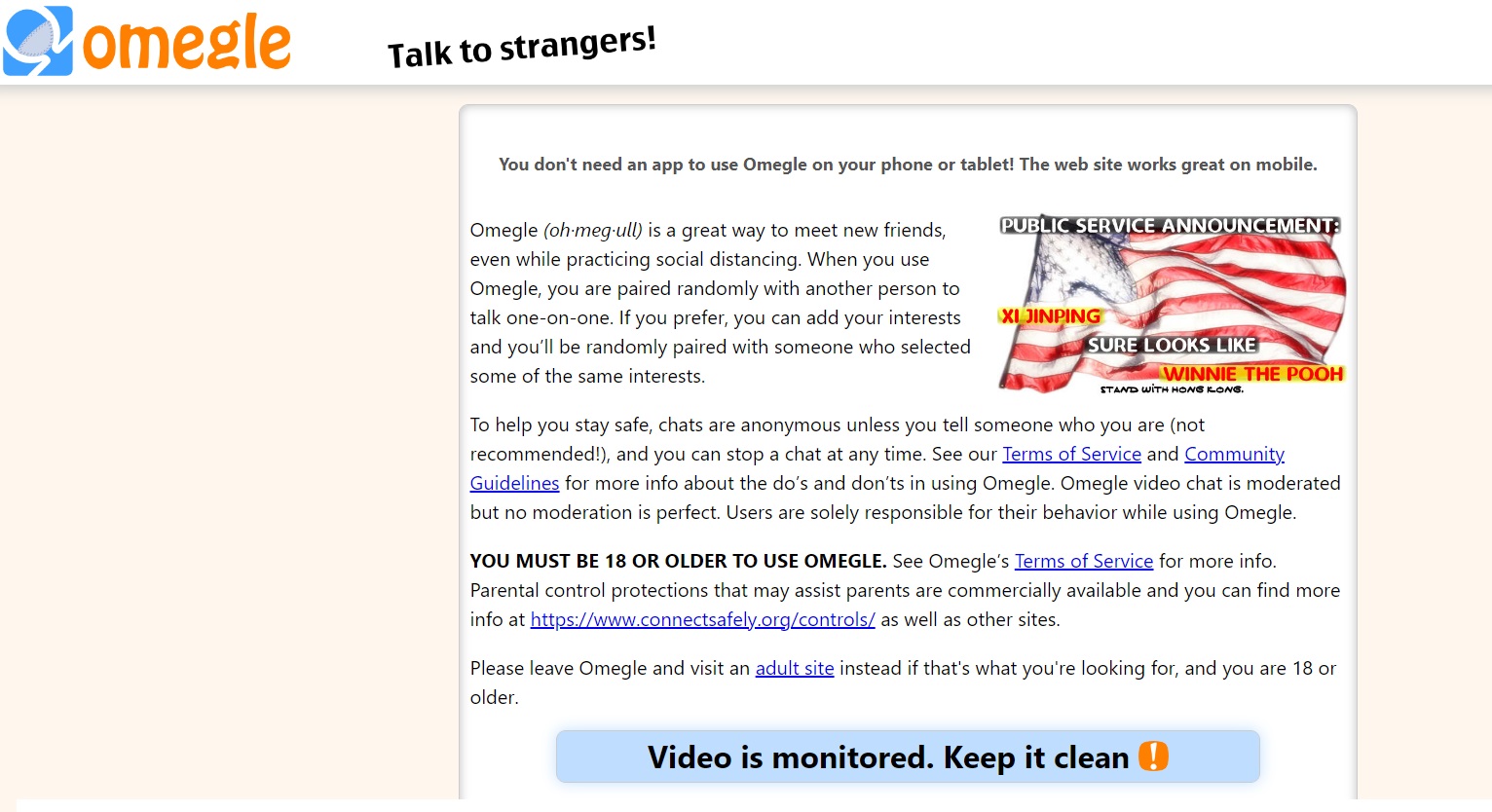 As we said before, the website was launched in March 2009. An 18-year-old made it. Over the years, Omegle has been a victim of several controversies.
For example, in late 2019 and early 2020, it criticized the Chinese Communist Party and expressed support for the Hong Kong protests.
Before 2013, the website did not censor contributions through a profanity filter. That allowed users to post everything, and several of them reported encountering nudity or sexual content on camera. In January 2013, the website implemented a monitored video chat to monitor misbehavior.
During the Covid-19 pandemic, Omegle experienced a surge in popularity. It caused a lot of minors to enter the website.
In 2019, a lawsuit was filed against the website. A former user of the site who became a victim of child sex exploitation sued the website for $22 million.
According to the lawsuit, in 2014, the then-11-year-old plaintiff logged onto Omegle. That person encountered a Canadian pedophile who blackmailed her into digital sexual slavery. According to the lawsuit, Omegle knowingly allowed the pairing of minors with pedophiles due to a splash screen warning that stated "Predators have been known to use Omegle, so please be careful".
Since then, the website removed the warning.
Best Websites Like Omegle
TinyChat

Looking for other websites like Omegle? TinyChat is a worthy alternative. It is also free to use and you can upgrade to Pro Tier and access premium features. These include advertisement-free videos.
Here, you can connect with people from all over the world and participate in an ongoing chat room. It is a well-structured website where you have to create an account to access chat rooms.
Omegle-chat

This Omegle alternative is a popular dating website similar to the original website. It is widely regarded as the best people.
Thanks to the random chat mate system, you can meet new people on webcam chat in a matter of seconds.
Just click on a button, and you can easily find people from all over the world. Originally, Omegle Chat was developed as a competitor to Omegle. It has since been transformed into a video chat platform.
Omegle.us.com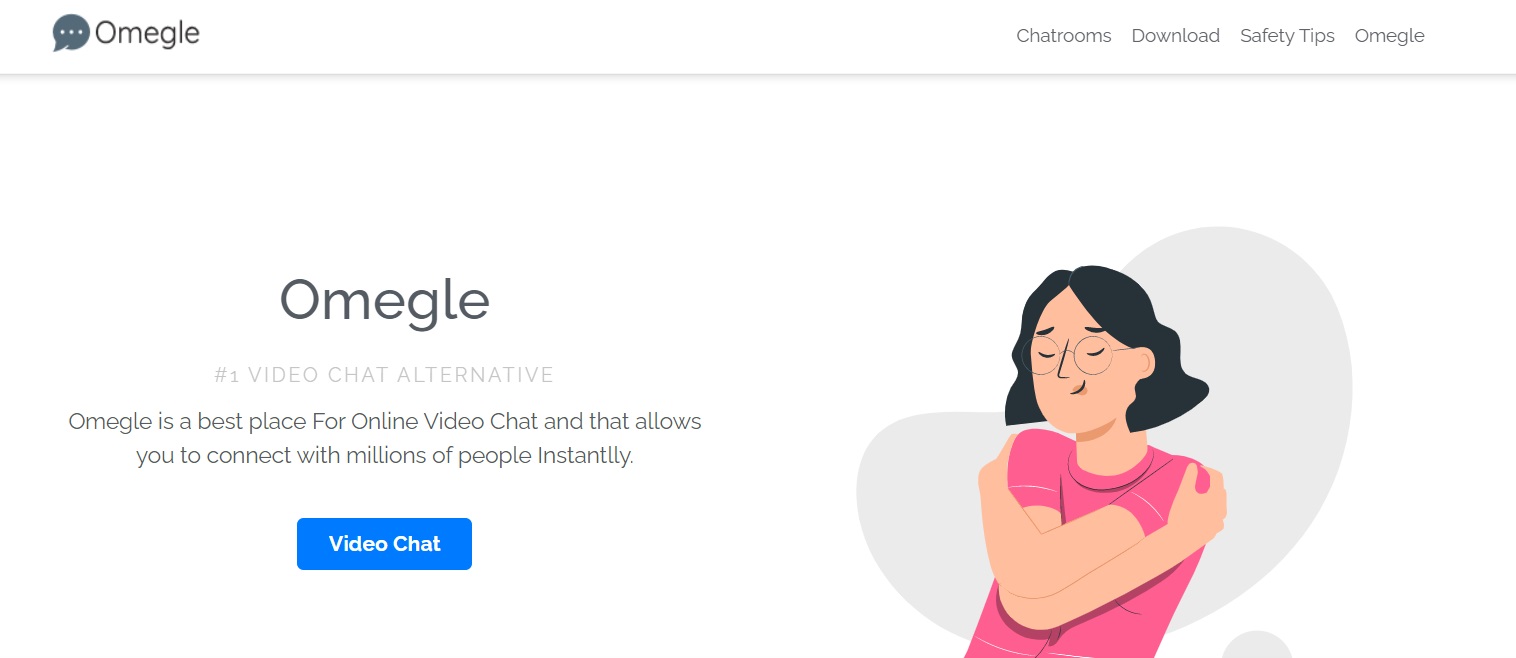 Omegle.us.com is a random video chat website a popular alternative to Omegle. Due to the similar name, they receive a lot of traffic. Most of the users come from the United States of America, France, Germany, Turkey, the United Kingdom, and India.
It is simple and takes little to no time to start chatting. Like the original Omegle website, you do not have to register.
Chatroulette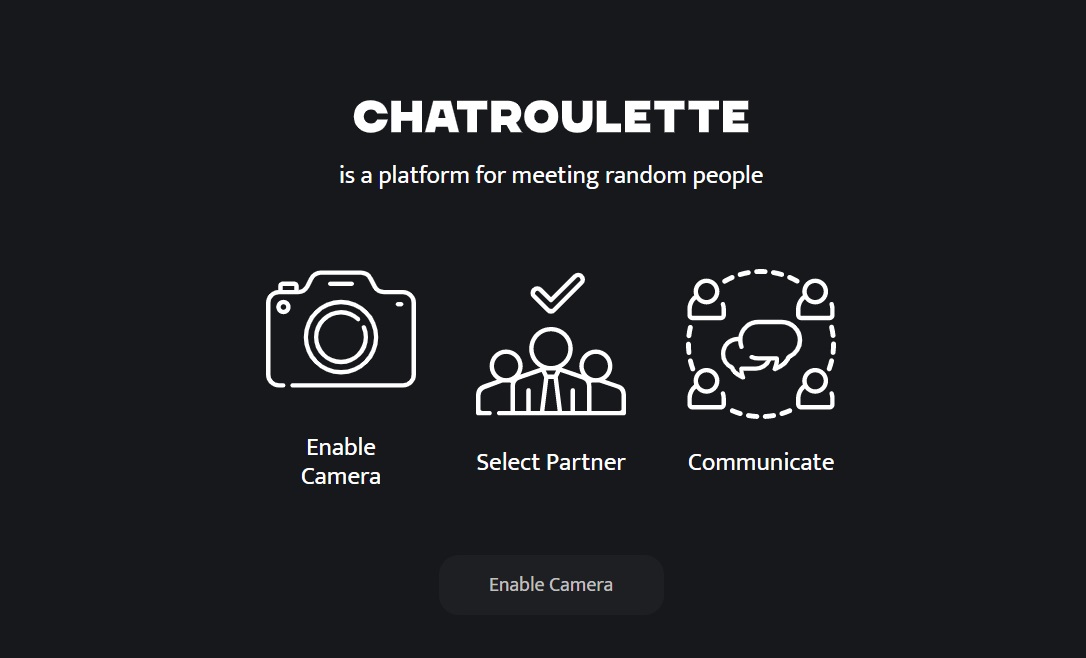 This website is a webcam-based service. Chatroulette is famous for pairing users with random strangers. Their random pairing algorithm allows you to parry verbally with typewritten messages and/or a digital camera. If the random person does not agree with you, he/she leaves the chat and kills the conversation.
The website was started by a 17-year-old child. He created it from the chamber in his parent's house in 2009.
It grew to a massive size thanks to word of mouth. Nowadays, the website can also make a difference between appropriate and inappropriate behavior. Moderators are there to screen violators.
But you can still chat anonymously with strangers.
ChatRandom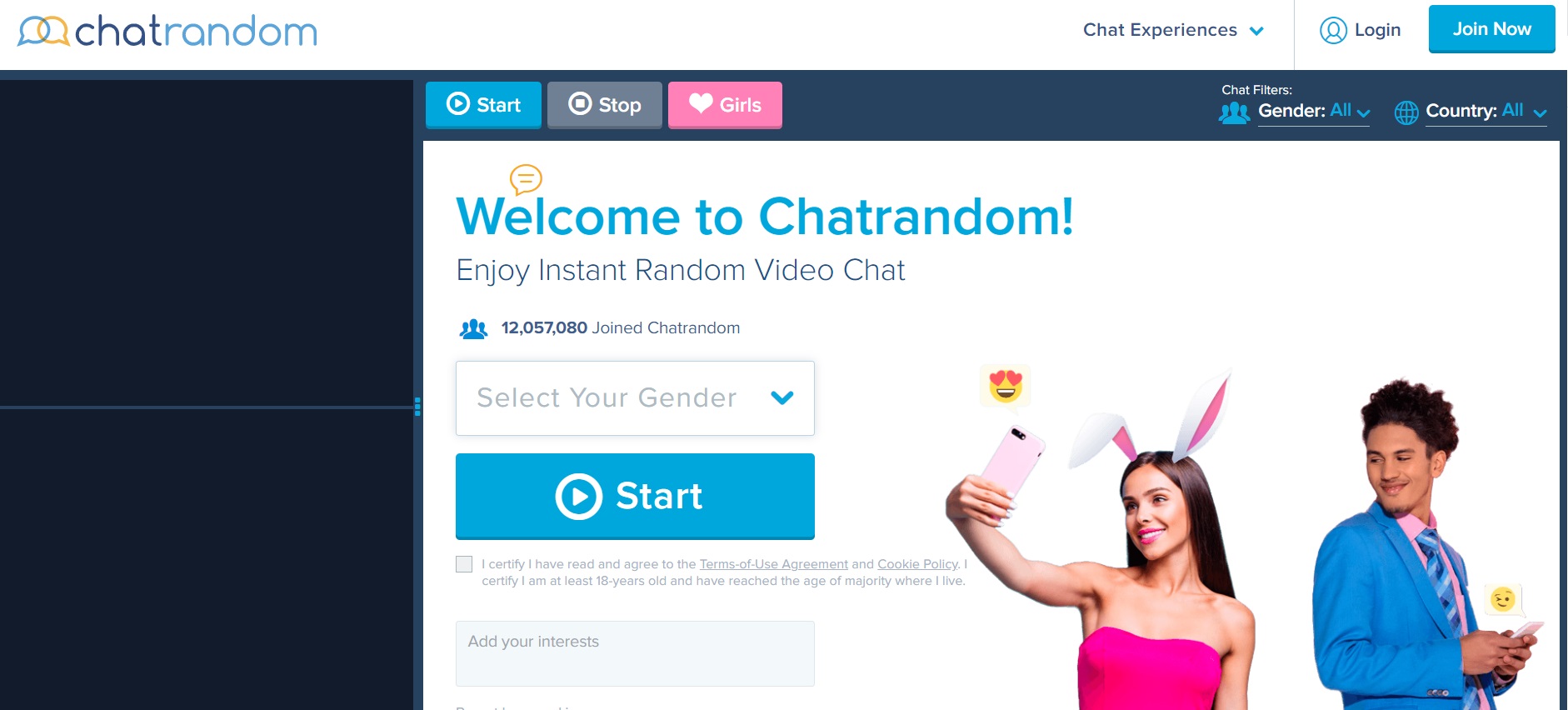 The name itself says everything you need to know. ChatRandom is a wonderful service where users share all kinds of information. There is no shortage of fun stuff.
It is a random stranger chat website that remains popular. ChatRandom has a moderate community. Over the years, it has experienced several transformations and changes.
One of the best features is that there are more than 20 languages you can use. Members are matched through a unique code.
AdultFriendFinder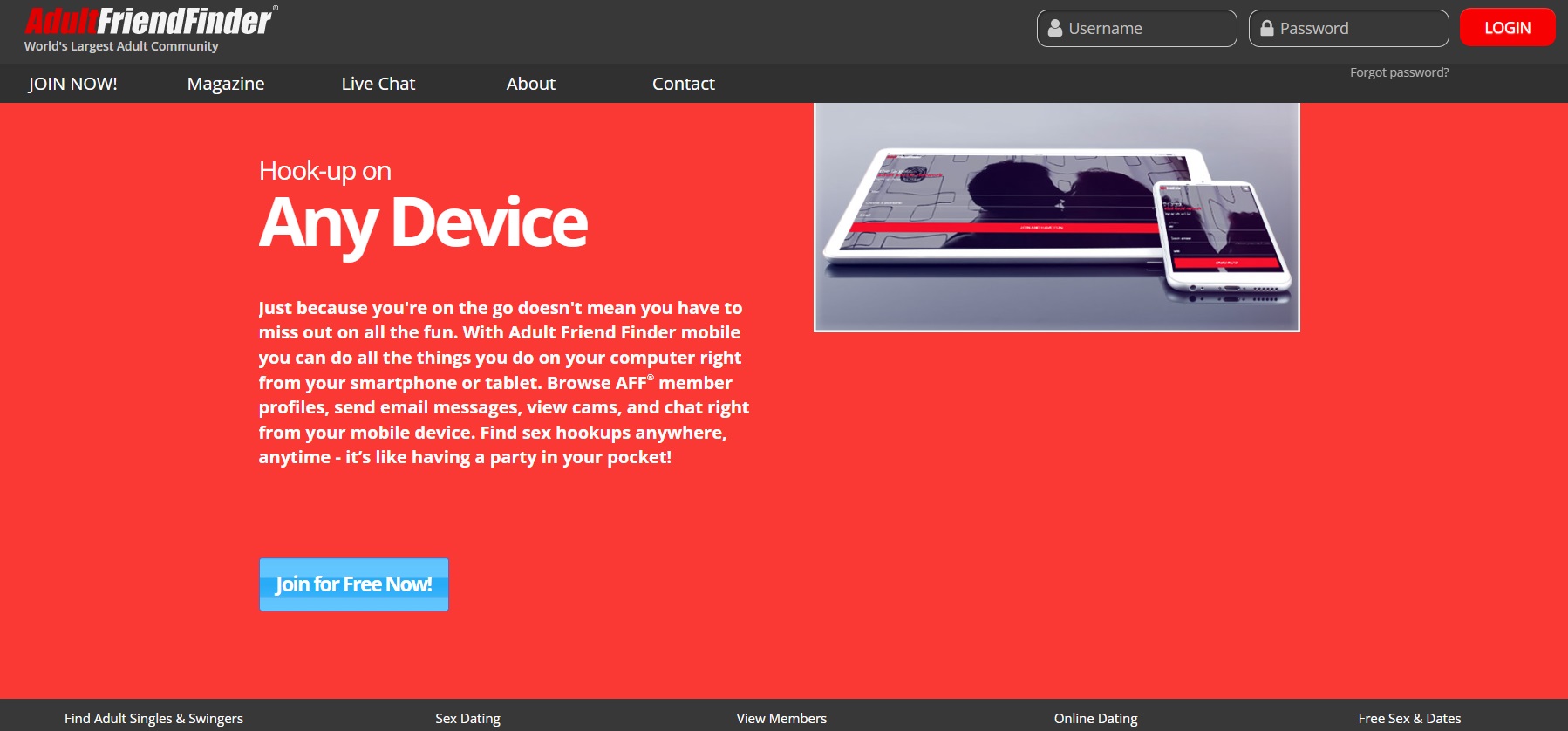 If you are looking for an anonymous dating website, AdultFriendFinder should be at the top of your options. It is similar to FriendFinder. It is just an adult version, where you actually find someone to date and have a romantic relationship with.
AdultFriendFinder is among the largest networks in the world of dating websites. They have more than 100 million registered users. Chances are, you will find someone who shares your values and views.
Anonymity is guaranteed. You can also have a separate email address to link to your account and be safe about it.
OmeTV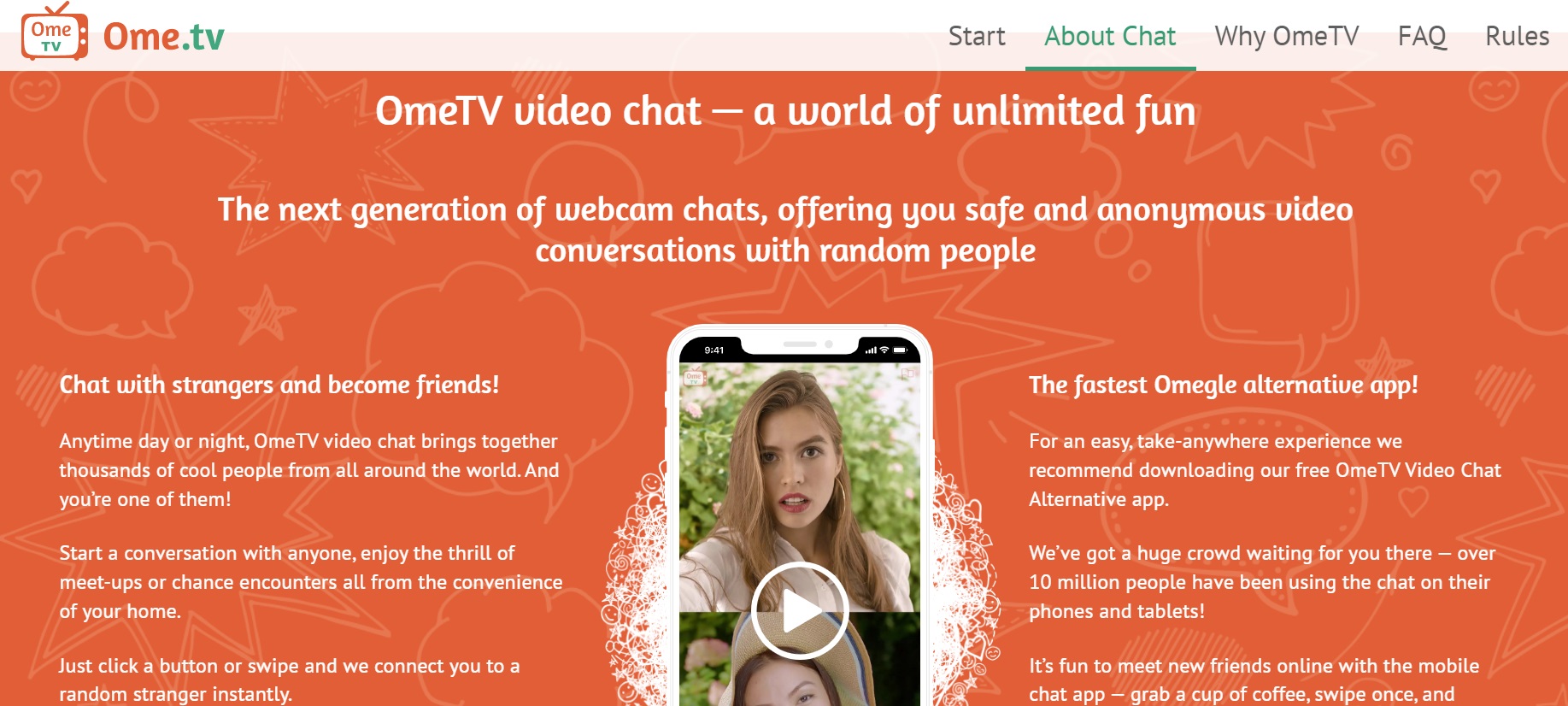 The Omegle alternative is a more polished, posh, and professional version of the original Omegle website. Unlike Omegle, where you can come across people just wanting to mess around, at OmeTV, you meet some genuine people.
This random chat site has a more refined user base. Their users are between 25 and 35 years of age. And it is a great place to mingle and contemplate.
HIYAK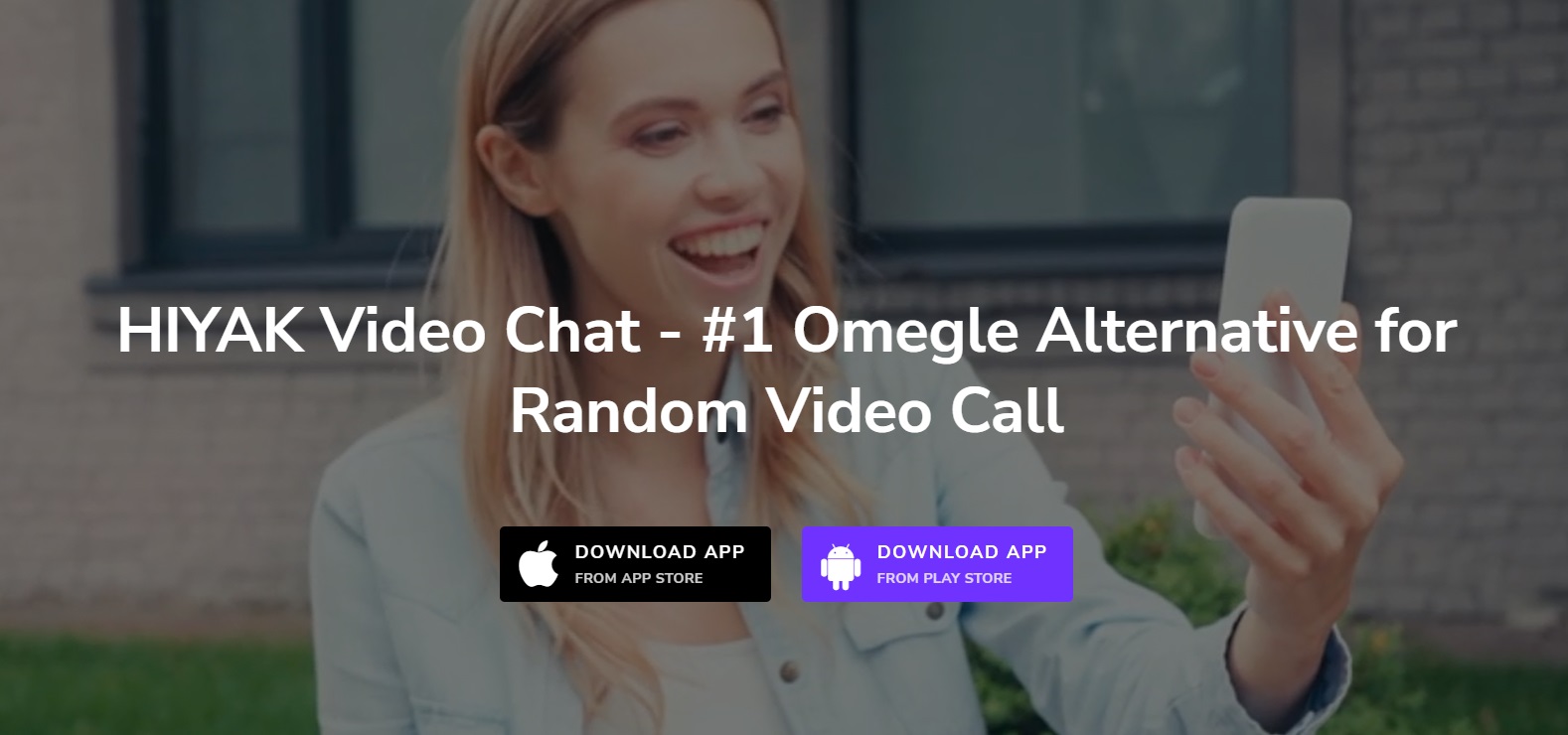 HIYAK It is probably the closest thing you can get to Omegle. It is a rather new website but quite established. They have a vibrant community, a slick interface, and a great selection of members.
It is available in both Android and iPhone versions. You do not need to have a spare webcam or microphone, you can use the one on your smartphone.
ChatHub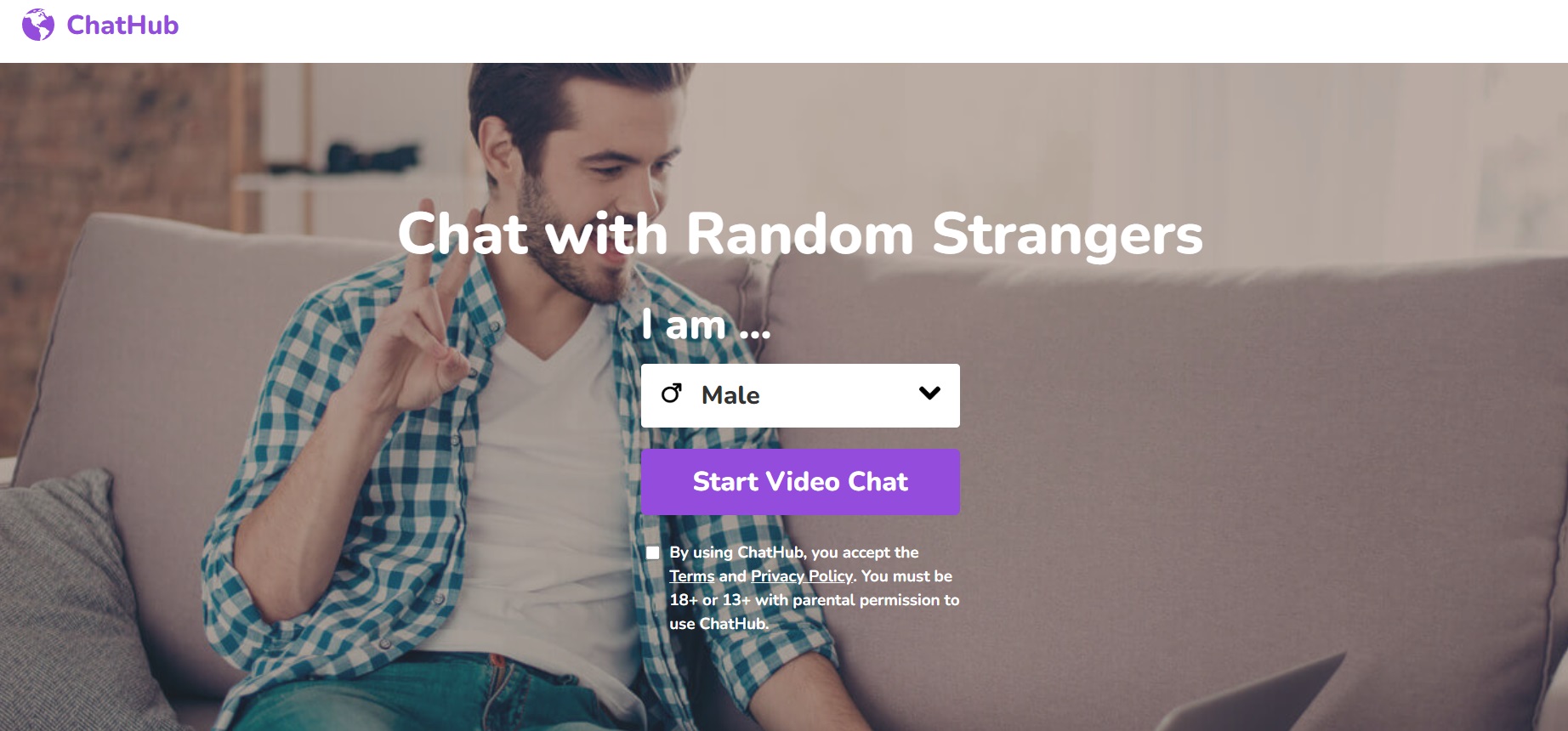 ChatHub is an anonymous chatting platform allows you to hit the start button and connect to people from all over the world. It is a user-friendly website that you can access from your computer or smartphone.
You can select the type of room you want to enter, which is one of the better features. The main room is for normal conversations, but there are also specific rooms. You can also choose a gender if you like to chat only with males or females.
You can also filter people by the language they speak or the country they live in.
EmeraldChat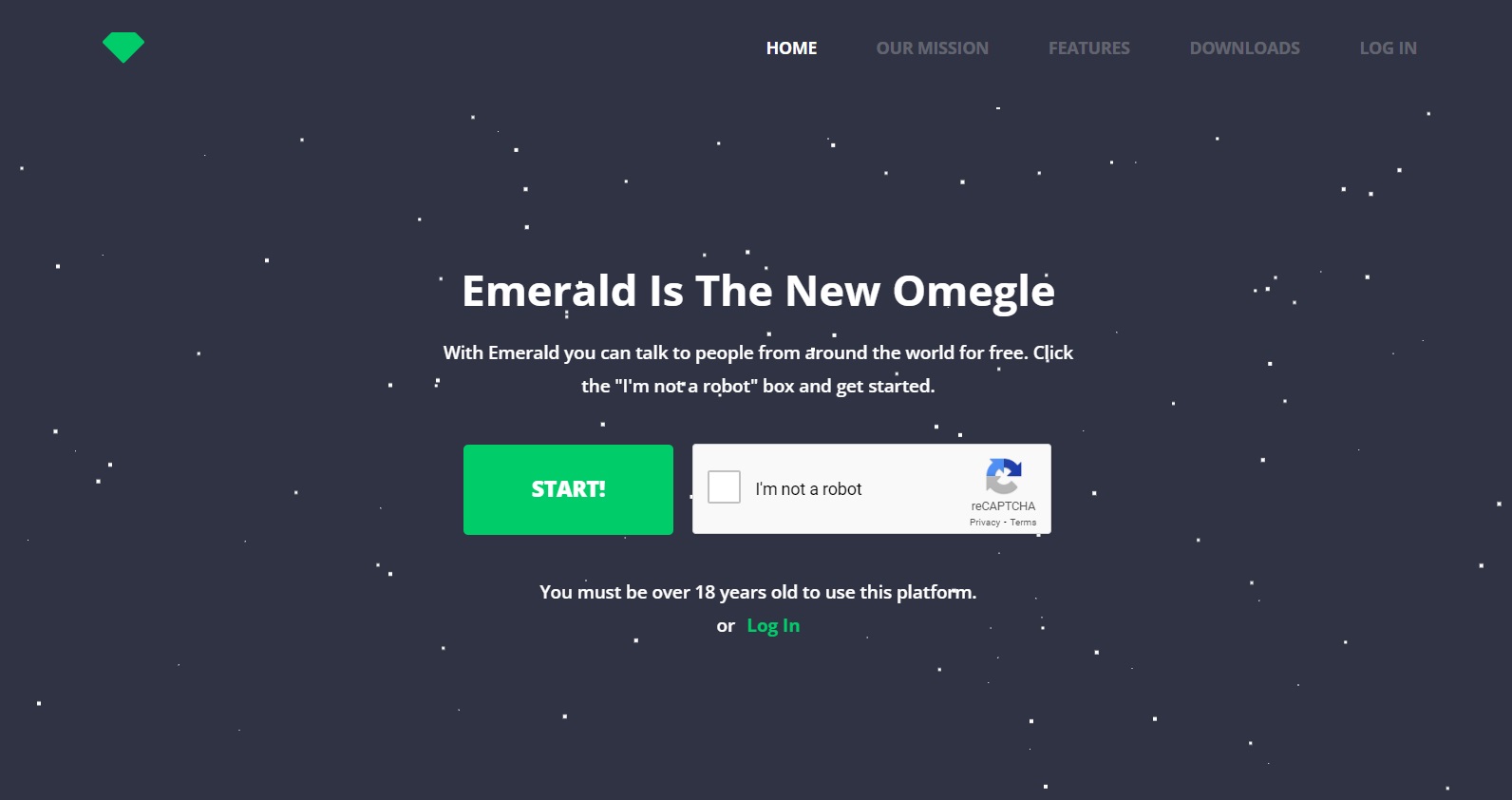 Another website like Omegle is EmeraldChat. This chat website allows you to connect with people from all over the world. Enjoy clean chats and a bot-free experience.
EmeraldChat comes with an easy and simple interface for beginners in the video chatting world. They have an automated matching mechanism, pairing people according to their interests.
Options include a one-to-one text chat mode, a video call mode, and a group chat mode.
Chatliv

Chatliv is another worthy alternative to Omegle. Bots are banned here, and their anti-bot system is among the best in the industry. This keeps the platform free of spam.
The great environment for people who want to chat and meet new people makes the experience seamless. You do not need to provide any personal information to use this video messaging service.
Paltalk

Paltalk is a chat service is quite similar to Facebook Messenger. The main difference is that you can also host free voice and video group chats for customers.
You can use it on a desktop computer or any smartphone. There are more than 4 million members on the platform. With a vibrant and diverse community, Paltalk welcomes everyone to use it. It is a simple way to meet new people and strike up a conversation with a complete stranger.
YouNow

YouNow is a popular app for chatting, streaming, or watching live videos. The goal of the website is to create a large audience and a loyal following.
Users can comment or buy gold bars to share with others. There is an age restriction, and users have to be 13 years or older to use the chat application.
CamSurf

The popular website like Omegle has a unique twist. It is a wild ride where you can find the craziest people you have ever video-chatted with. CamSurf is a straight-to-the-point website.
It looks and feels almost exactly like Omegle. If you are looking for new people for your next party, CamSurf might be the place to find them.
ChatVille

ChatVille is an old-timer in the chat community. The website has been around for a while, making it a worthy alternative to Omegle. It has a simple and slick interface. Yet, it is unique and gives you a more original look.
The goal here is simple. Make things as fast and as simple as possible. Enable your webcam and microphone, press the search button, and you will match with someone. Do not bother with small talk, go straight to the point.
FaceFlow

We finish off the list of sites like Omegle with FaceFlow. It is a next-level thing. Why? Because you can have up to three video chats at the same time.
It takes social networking to a whole new level. It is more than just a simple webcam chat service. There are some services similar to Skype. For example, the company released its multiplayer game Flappy. You team up against someone in order to complete the game.
The beauty of the website is you can use it as a dating website, and still connect with friends and family thanks to the three video chats at once option.