Shein is the go-to place for many people nowadays who want to shop on a budget. It is a retailer stocking all the latest fashion at prices way below retail cost. This makes it easy for people all over the world to find quality clothing at a cheap price. Are there any other websites like Shein? Let's take a look.
If you are a fashion lover, you have certainly heard of Shein. But if you want to branch out, do not worry, there are many more websites that sell affordable fashion clothing.
Here is a quick fact before we move, Shein is pronounced Shang-yin in Chinese, which means "addiction". So you better be addicted to online shopping.
The Rise of Fast Fashion
One of the reasons why many websites like Shein and Shein itself have had success is the rise of fast fashion. In 2020, fast fashion sales totaled $68.6 billion and are expected to rise to more than $210 billion by 2030.
Companies like H&M and Zara might have pioneered the rise of cheap fashion. But now, a new breed of e-commerce brands is taking over the world.
Companies like ASOS, Boohoo, Urban Outfitters, Shein, and more are using Facebook, Instagram, TikTok, and similar social media platforms to promote their brand.
Young adults want to have diverse clothing. And they say they do not want to be photographed in the same outfit two times. Because not many people are millionaires, they can afford different clothes only by paying low prices.
Is Shein Legit?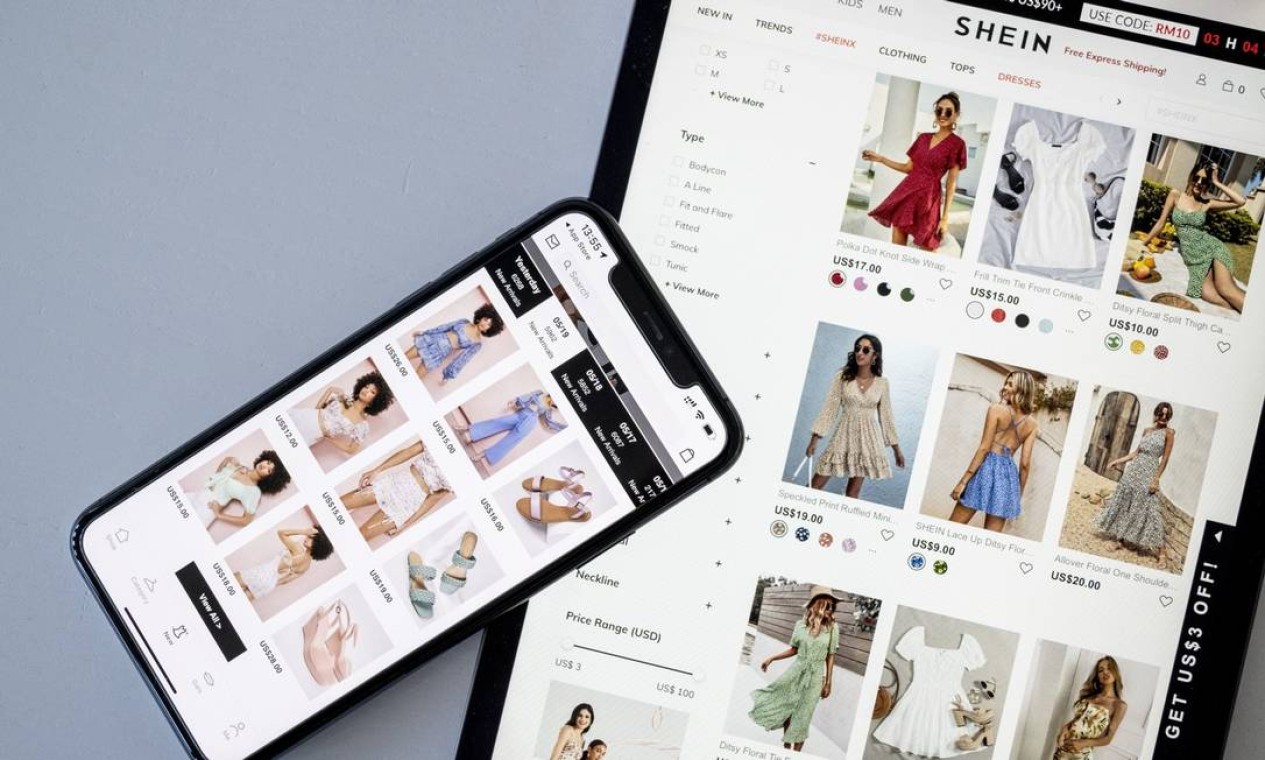 Shein is one of the most popular retail stores in the world. It was established in 2008 by Chris Xu. In the early days, it was considered a dropshipping business more than a retail store.
But as its popularity rose, it moved to provide customers with affordable clothing, fashion apparel, and wearable devices. They ship to more than 150 countries worldwide.
Shein is a legitimate website. They work globally with direct access to many countries.
How TikTok Helped Shein?
Social media platforms, mainly Instagram and TikTok, have shaped the fashion world in the past few years. More and more companies are using them and collaborating with social media influencers.
TikTok has been integral to the success of Shein. In fact, the fashion brand is the most mentioned brand on TikTok.
And that is all thanks to Shein Hauls. What is a Shein Haul? It is the practice of ordering, unboxing, and displaying a large amount of cheap clothing from the Chinese retailer in front of a camera for social media.
Because Shein clothing has a massive selection of apparel, including cosplay and different subcultures, it is easy to find clothes there.
Today, however, we will talk about other websites like Shein.
Best Websites like SHein
ASOS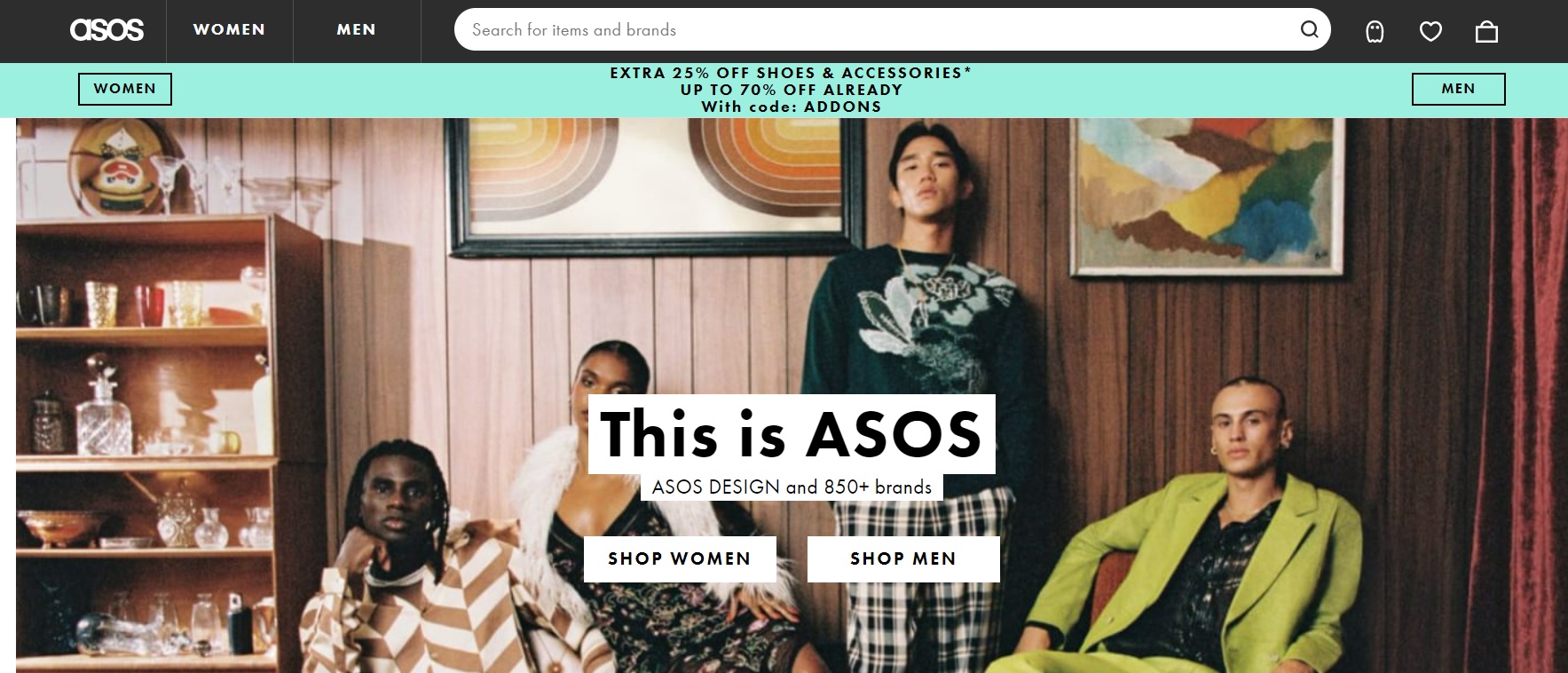 We said before that ASOS is one of those brands that has used social media as a tool to promote itself. Nowadays, ASOS doesn't need much more promotion.
Everyone on the planet knows about ASOS. It is a great Shein alternative. ASOS is a British retailer that sells clothes from different brands but also has its own in-house line.
Their wide range of products includes everything from dresses to buttons and shirts. And you can always find deals for affordable clothing.
Pretty Little Thing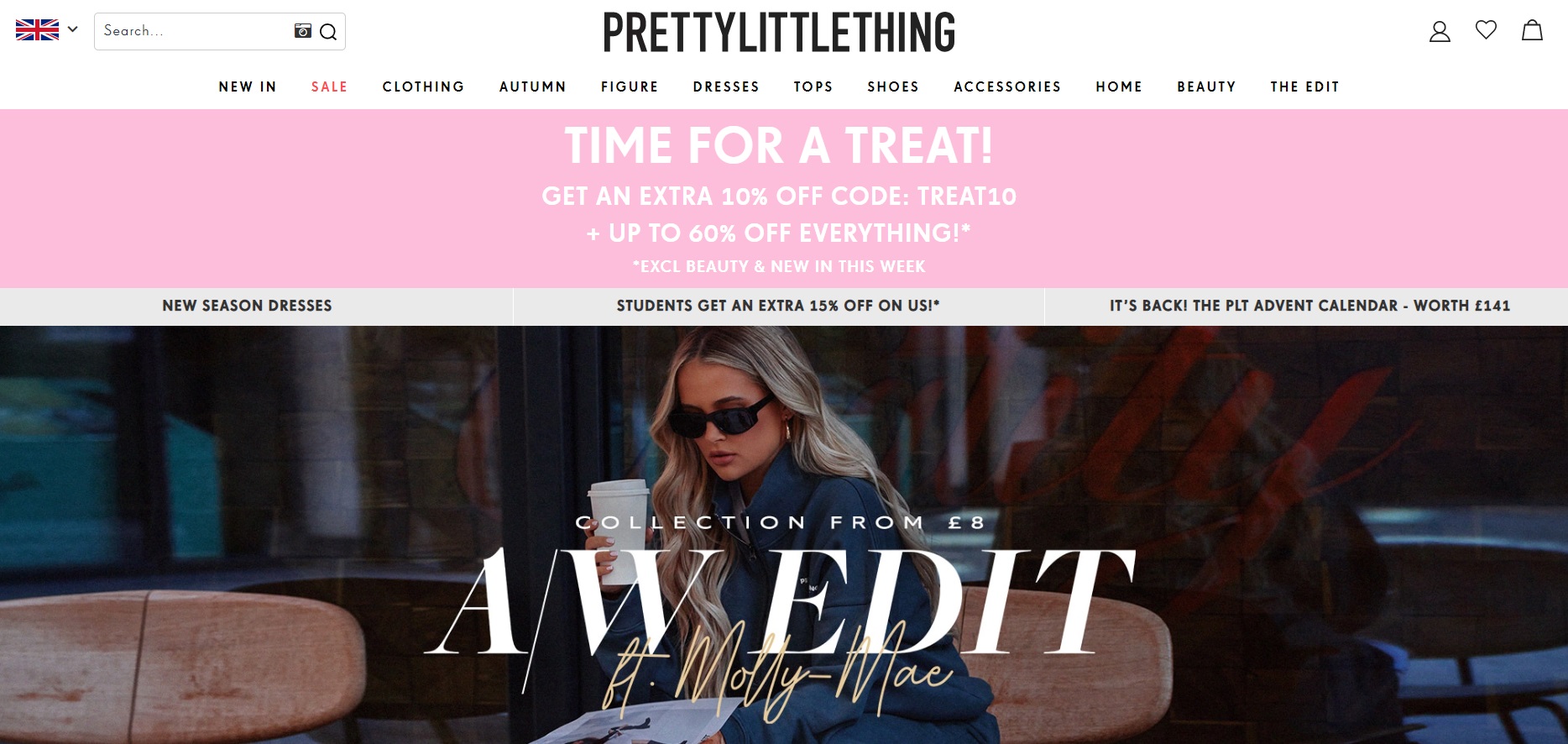 Pretty Little Thing is a website mostly designed for college students and women in their 20s. Their lovely selection of affordable women's clothing includes a plus-size line as well.
It is based in the United Kingdom, but it operates globally. Thanks to the fantastic customer service and refund policy, you will get your money back in a matter of days, not weeks or months.
AliExpress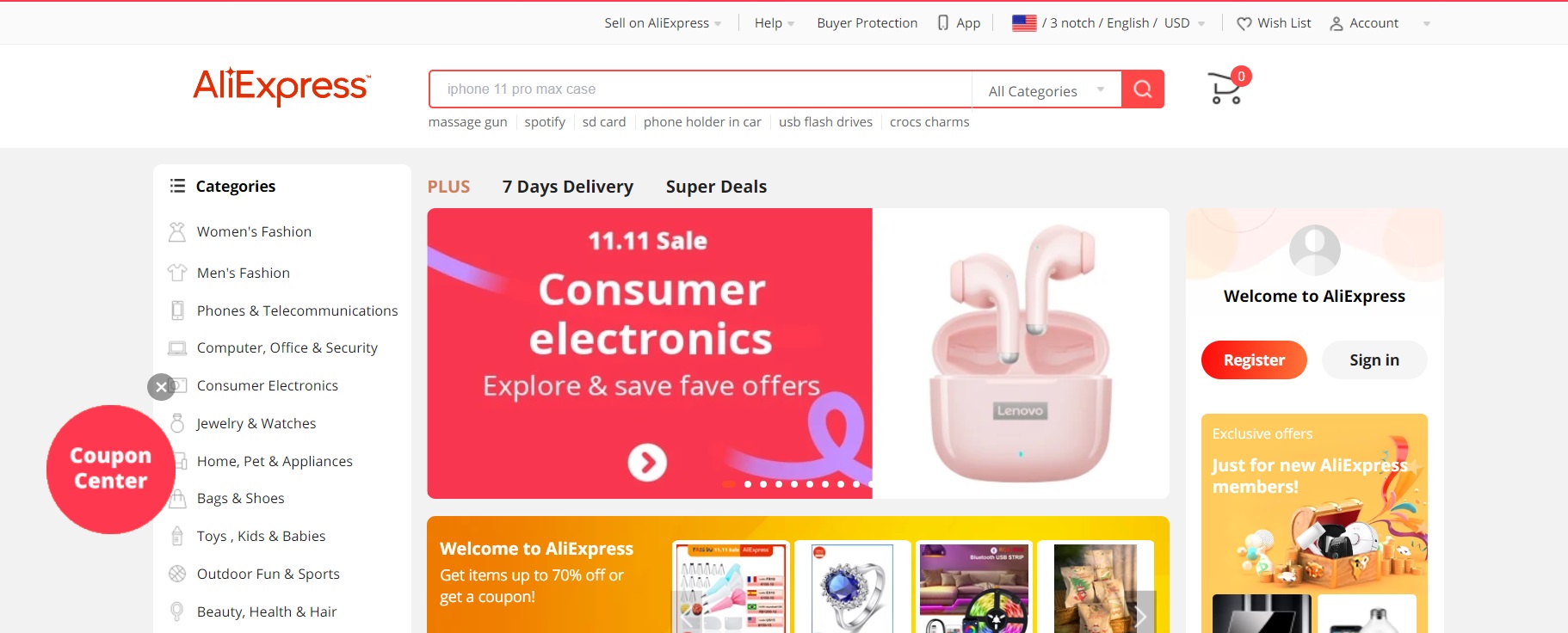 AliExpress is another company located in China. They are notoriously known for their cheap prices. Now, AliExpress is not a clothing company per se. But you definitely find clothes, shoes, and everything else there.
Stocking everything from clothing, makeup, and accessories, their catalog of items is vast. You can find reviews and photographs from real customers under each product. That will make it easier for you to find the right item.
Romwe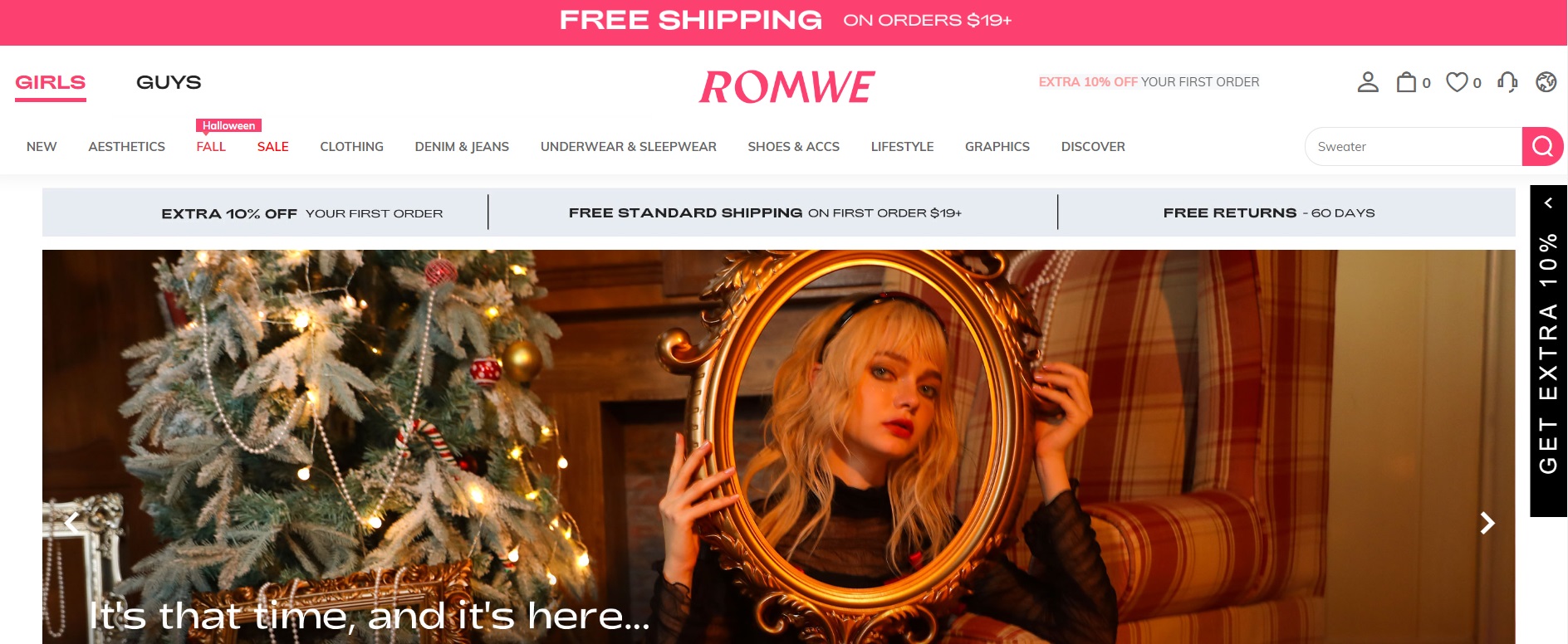 Some might say that Romwe is the best Shein alternative out there. Visit their website and you might get the feeling you are buying at Shein.
There is a good reason for that. Romwe and Shein are managed by the same parent company. You might even find duplicates of the same items across the websites.
But you can also find some cute clothes that Shein doesn't have. It is definitely worth your time to browse and see if you can find some adorable trendy pieces of clothing.
Zaful

Zaful is another fast fashion brand like Shein. Their price and style are quite similar. Zaful got famous for stocking trendy pieces for both men and women.
Zaful often runs sales that will lower the prices even more. And there are sales that run through the year. For example, a student discount is available.
For orders over $70, Zaful gives free shipping. So make sure to stack up on items so that you can get that discount.
StyleWe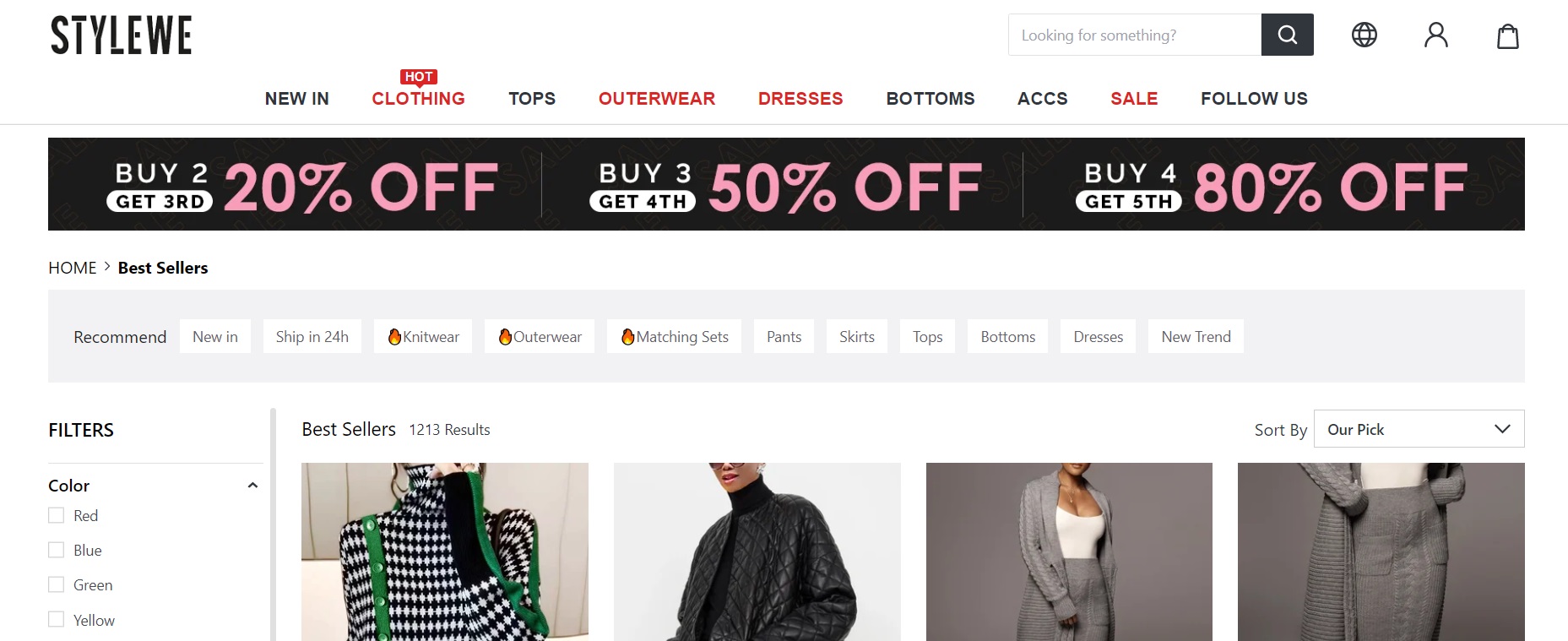 StyleWe is a cheap online store in the same way as Romwe and Shein. They store a large selection of inexpensive and on-trend clothes.
Most of the items you will find at StyleWe range between $15 and $30. With a little over $150, you can come up with several different outfits.
Now, which other website can do that for you? And you will be able to find an amazing dress collection and some elevated clothes for an office look.
Lulus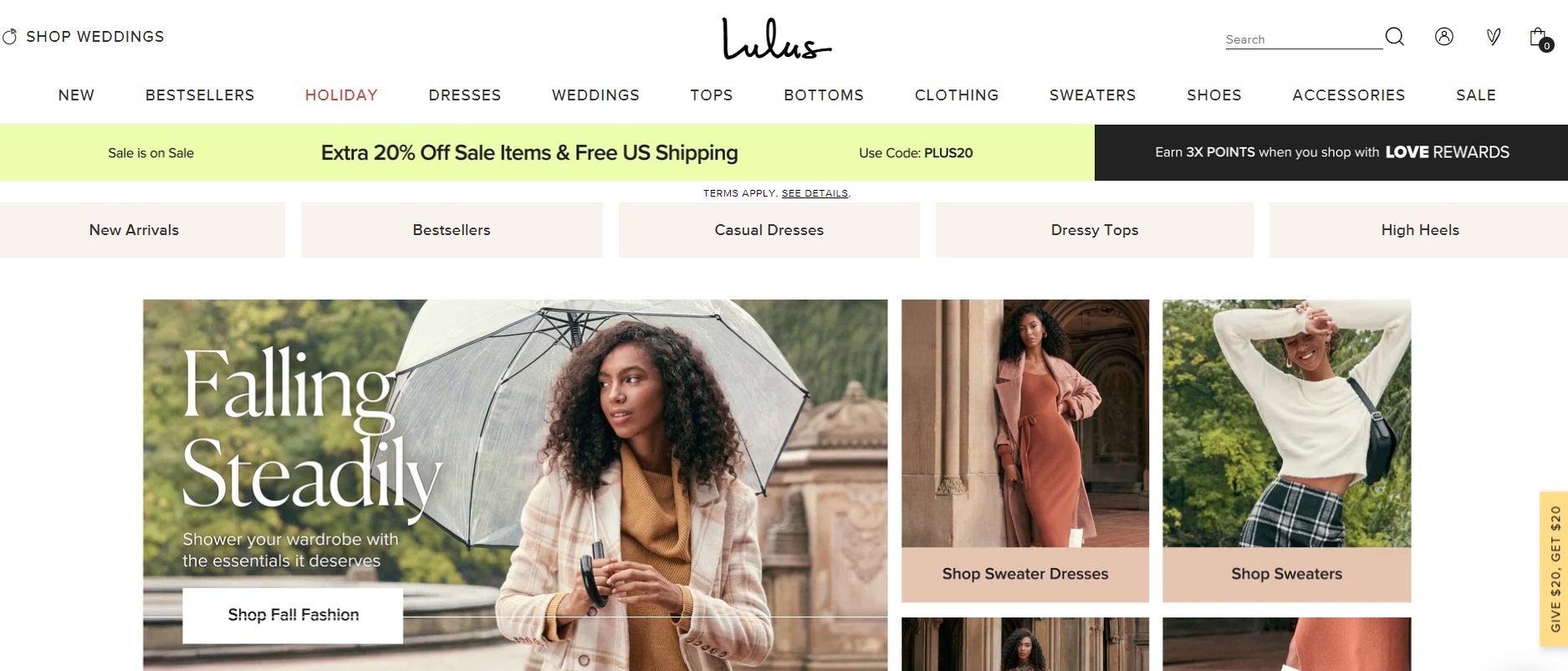 The motto of Lulus is quite simple. Selling luxury clothing at affordable prices. Their prices might be a bit higher than those at Shein. But they also sell a higher quality of clothes.
Lulus is an online store that has a plus-size line as well. They sell clothes for men, women, and even some home accessories.
The summer collection with a wide range of summer dresses is a must for any fashionista. If you subscribe to their email list, you will get 15% off your purchase. So remember that and get several items to maximize your shopping.
Boohoo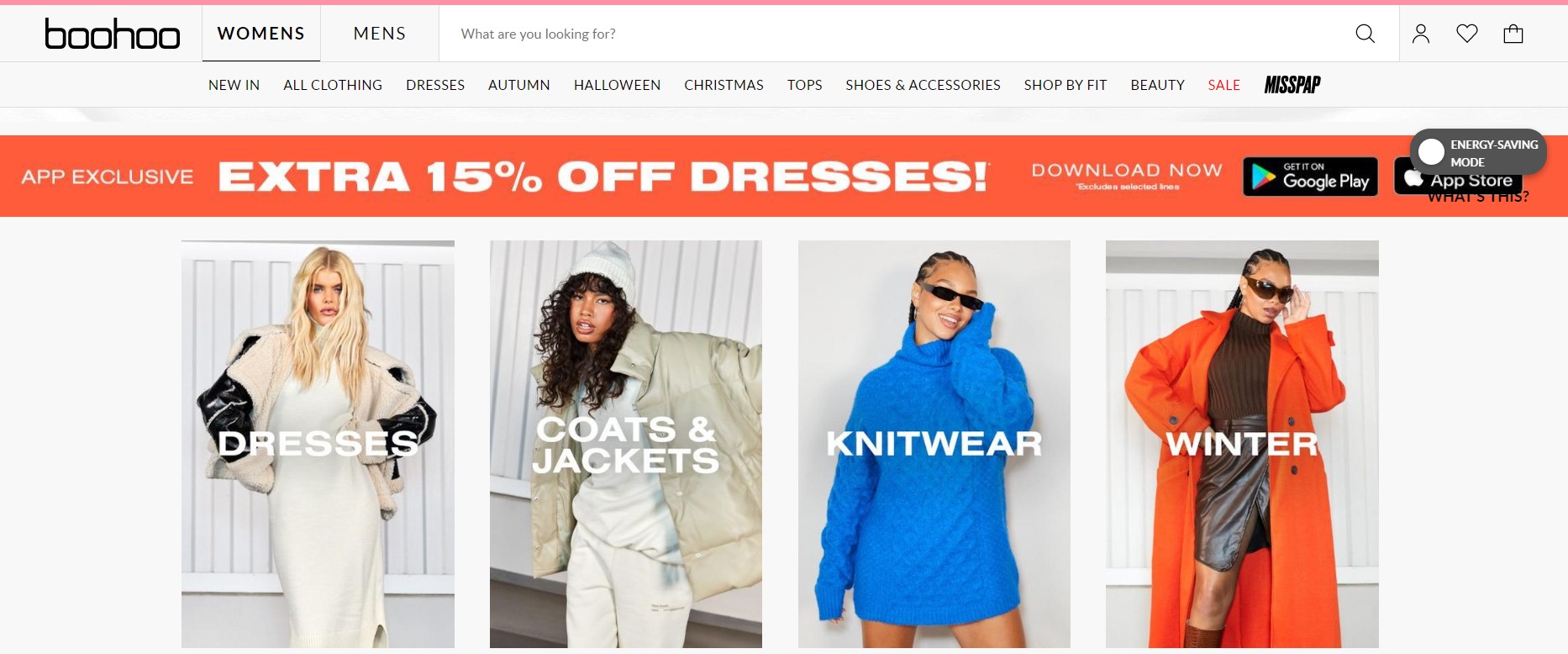 For many years, Boohoo has been a fan favorite in the fashion industry world. They have some of the best budget friend fashion items.
Based in the UK, Boohoo is a fast fashion brand selling trendy and cheap clothing. Their line of products is mostly in the boho style, but they have other styles as well.
Most items are in the $15 to $50 price range. And the best part is, they have inclusive sizing. You can find plus-size and petite clothing. More than 500 new products drop every week, giving you plenty of options for browsing.
Urban Outfitters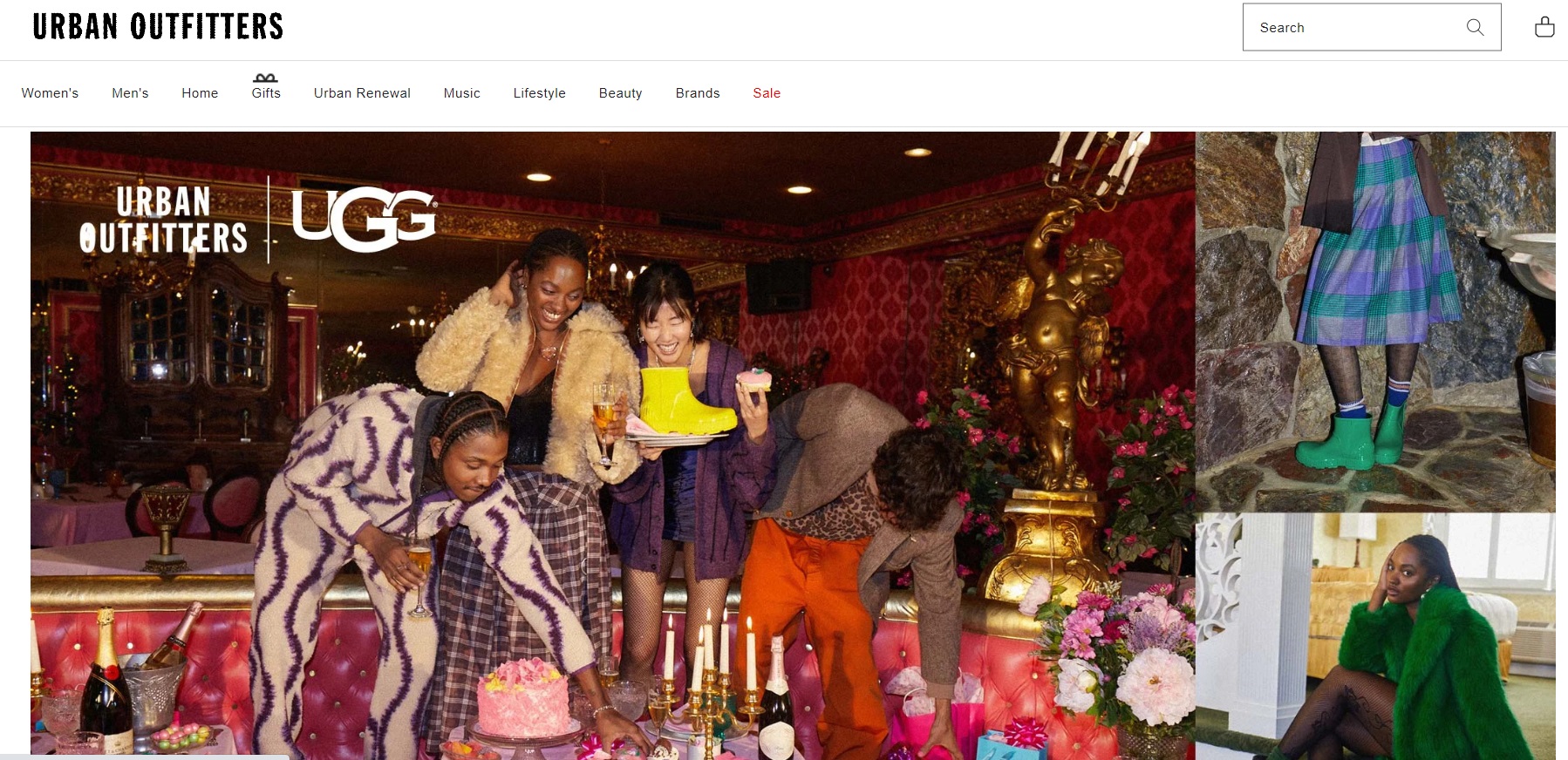 When it comes to an online clothing store, Urban Outfitters is among the best in the business. They also have a physical store, but nowadays, more and more people are buying online.
They are a similar brand to Shein in a way they have fast fashion items for men and women. But they also have their in-house brands.
DressLily

The best part about DressLily is that you can get free shipping for orders over $45. Given the fact you can find items for $15 to $20, it means getting more items is cheaper.
You can find clothing items for men, and women, accessories, and homeware. Here is a fashion tip: new users get 15% off their first order. So make sure to stack on that for bigger savings. Combine your first purchase with free shipping on orders above $45, and you have gotten a great deal.
Amazon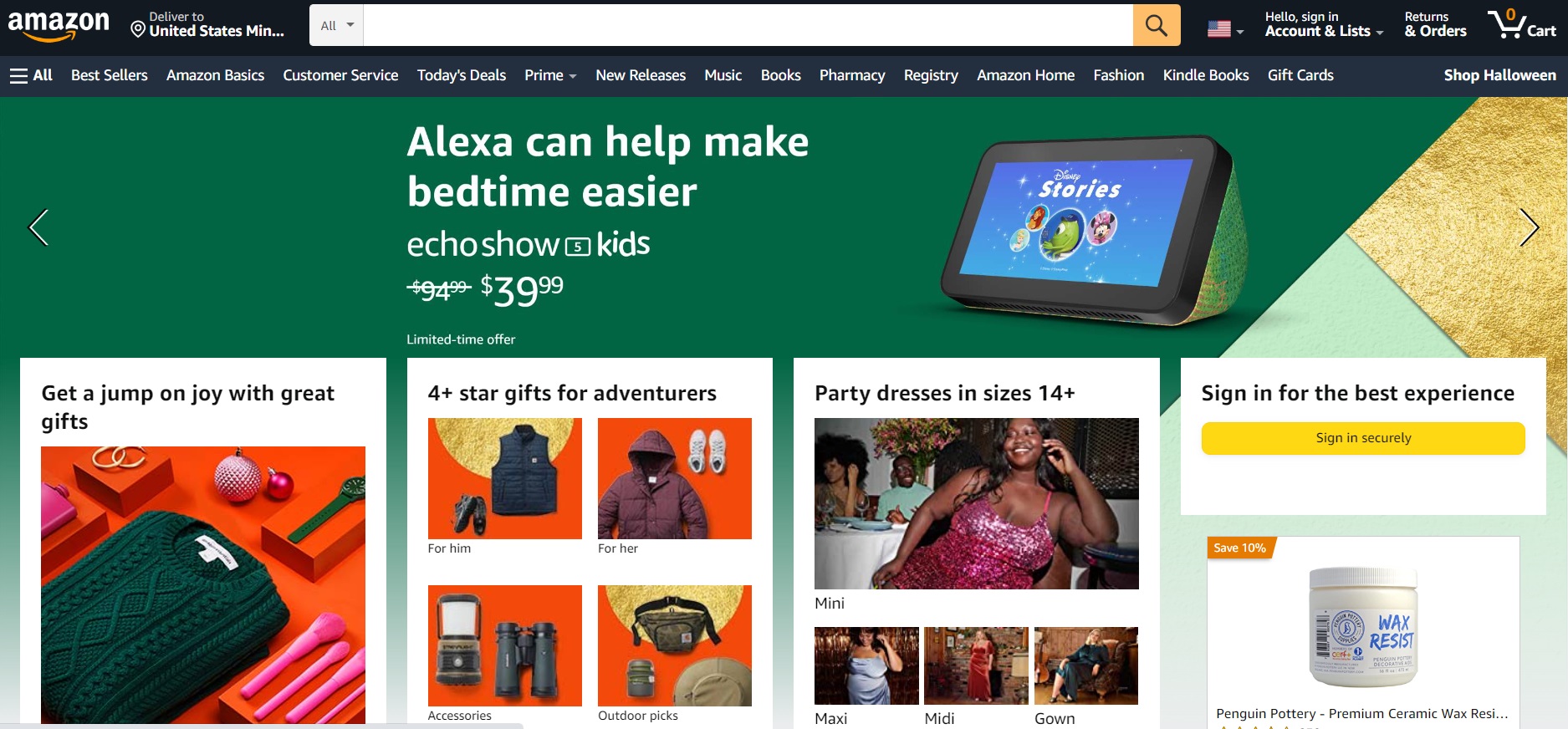 You might be wondering what Amazon is doing on a list of stores like Shein. Do not be confused. Amazon is a place where you can find almost any brand.
Even brands like Romwe and Shein have items on Amazon. And if you get an Amazon Prime account, you will get free returns and free shipping bonuses as well.
Nasty Gal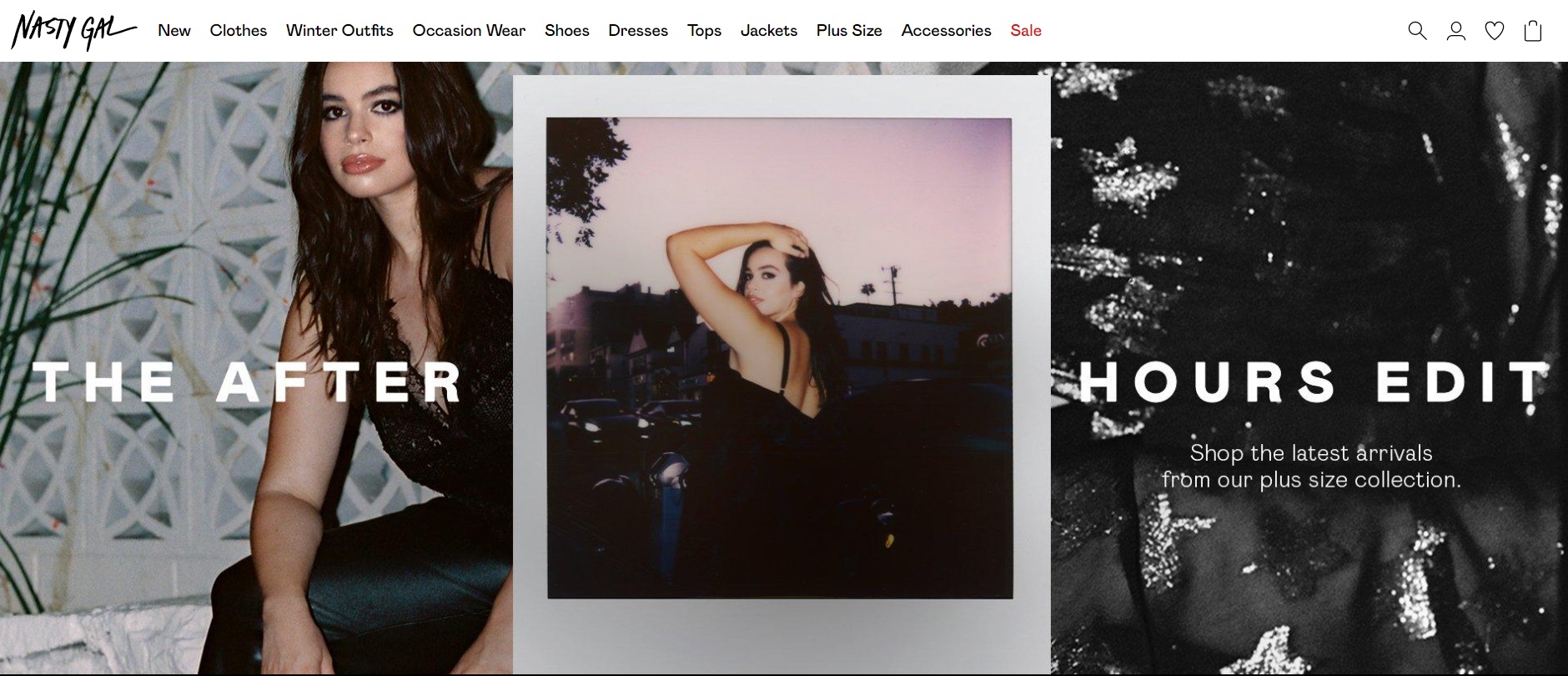 This website started when 22-year-old Sophia Amoruso started selling vintage clothing out of her basement in San Francisco in 2006. She initially opened a store on eBay, but as her business grew, she started her own website.
Nasty Gal declared bankruptcy in 2016, but a UK-based group revived the brand. Nowadays, Nasty Gal markets to the girl in progress. You can shop the website for anything from lingerie to pajama sets.
Express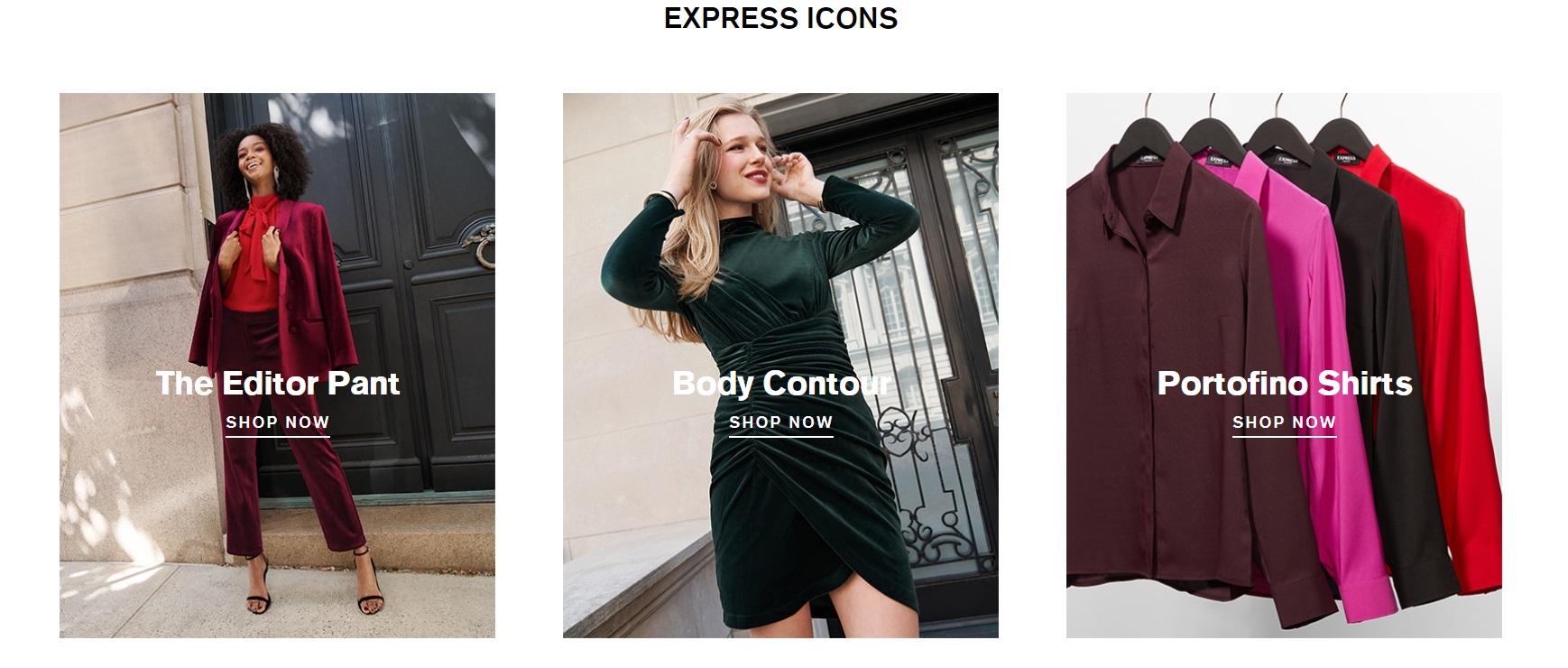 In the world of fast fashion, Express is among the most popular brands. They carry a wide range of clothing, shoes, accessories, and more items for a low price.
Do not worry, their items are of good quality. Quality is better compared to Shein, but the prices are a bit higher as well.
You can use it to shop for affordable office clothing and wardrobe basics.
YesStyle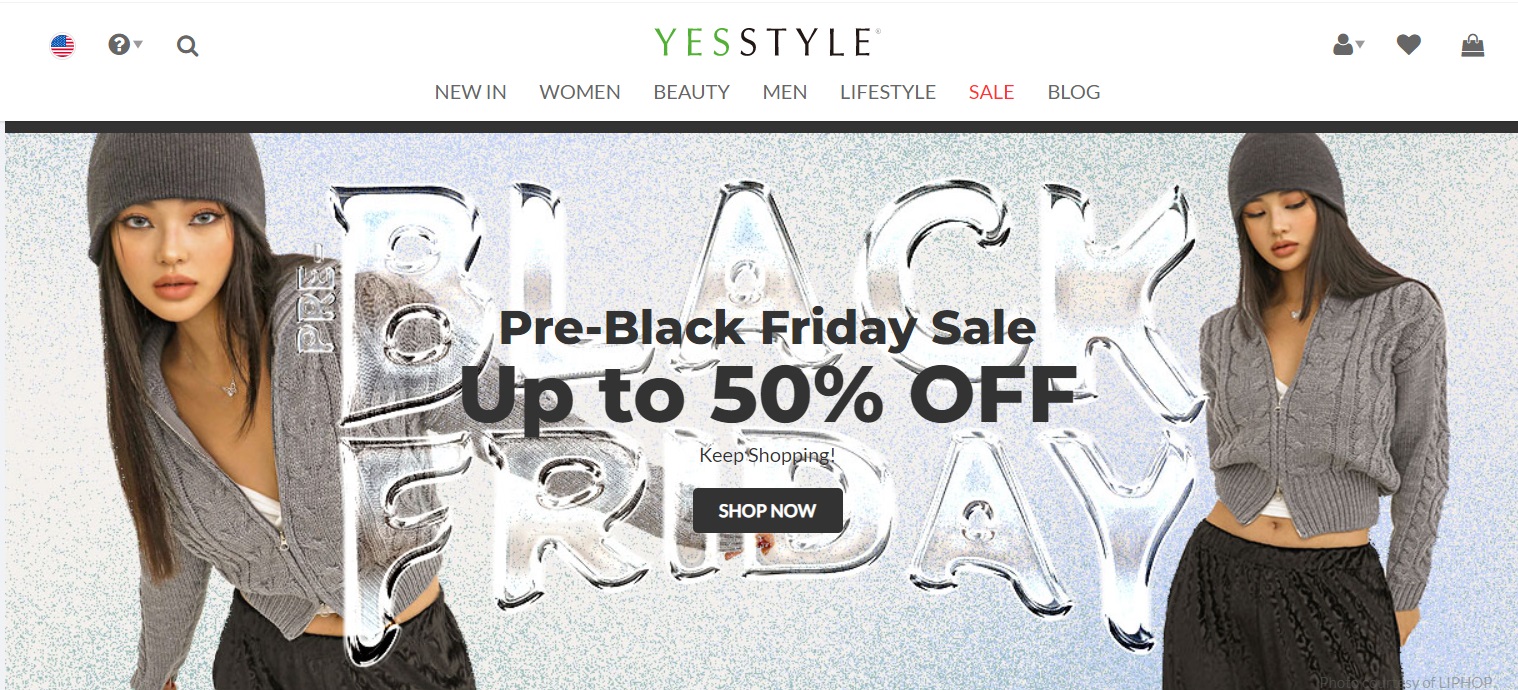 YesStyle is a safe website for shopping for your business or personal clothing. They have affordable beauty products, trendy clothing, and some accessories in between. Their headquarters is in Hong Kong.
Do not forget to use the spring season discounts. That is when you get the lowest prices.
Anthropologie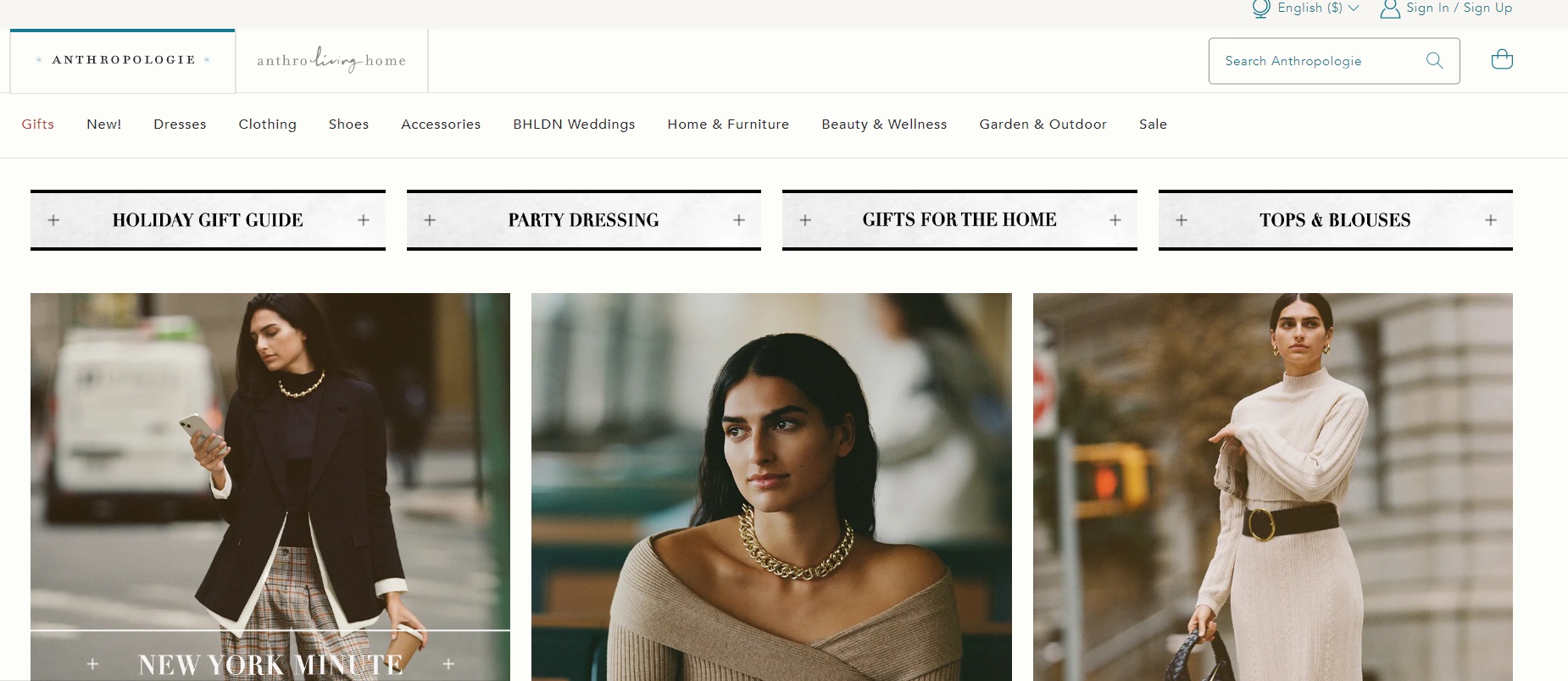 The US fashion brand operates in more than 200 countries. Anthropologie offers clothing, furniture, and home decor. The company was founded in 1992 and remains a popular choice for people looking for affordable items.
Shipping takes between 4 and 8 business days. It is a similar store like Urban Fitters, Free People, and ASOS.
New Chic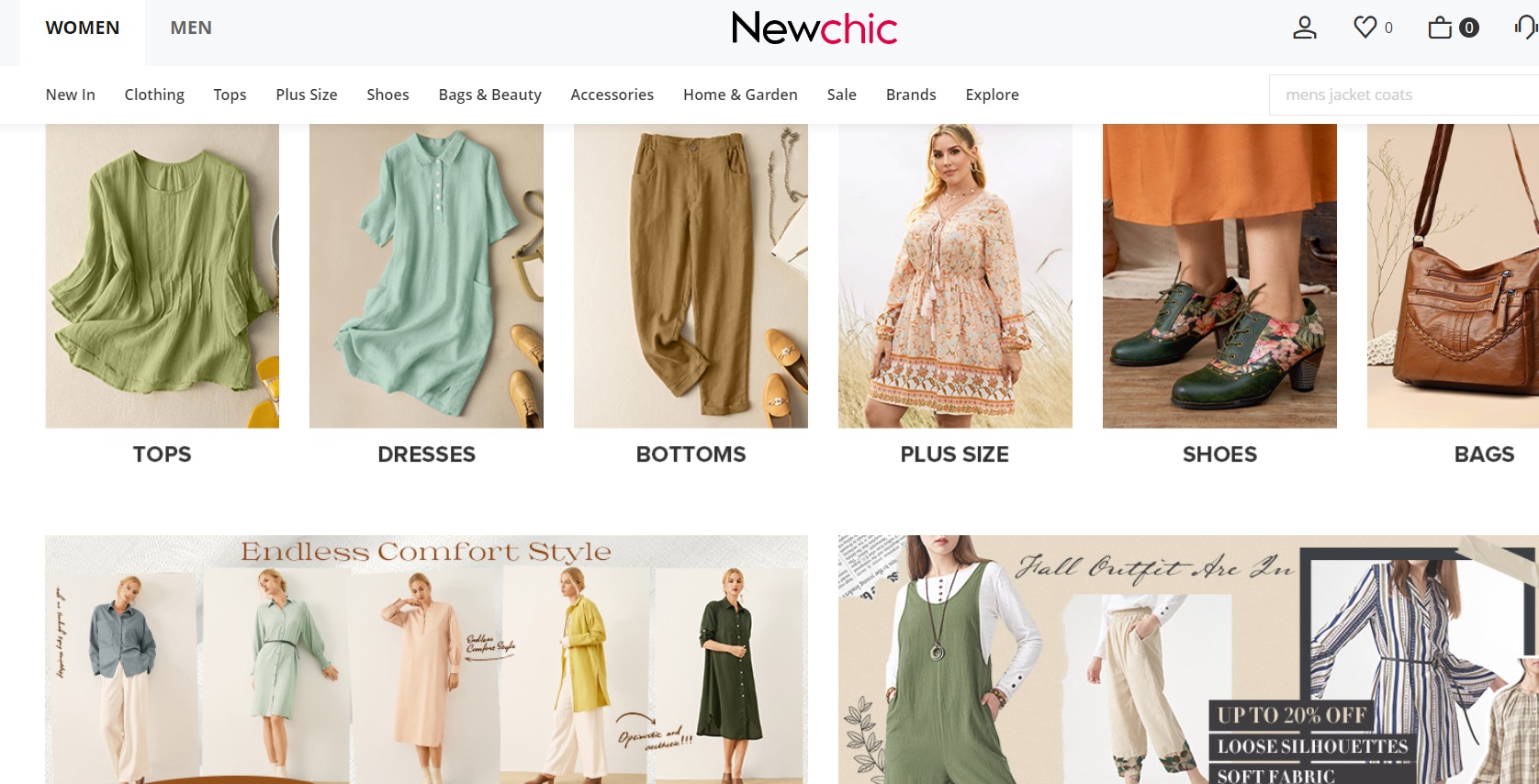 This is a one-stop shop for women's cheap clothes. You can shop online for apparel, shoes, and accessories. And they are all inexpensive and stylish.
New Chic caters to all body types, including petite, plus size, and tall. You can also find some great lingerie here.
RoseGal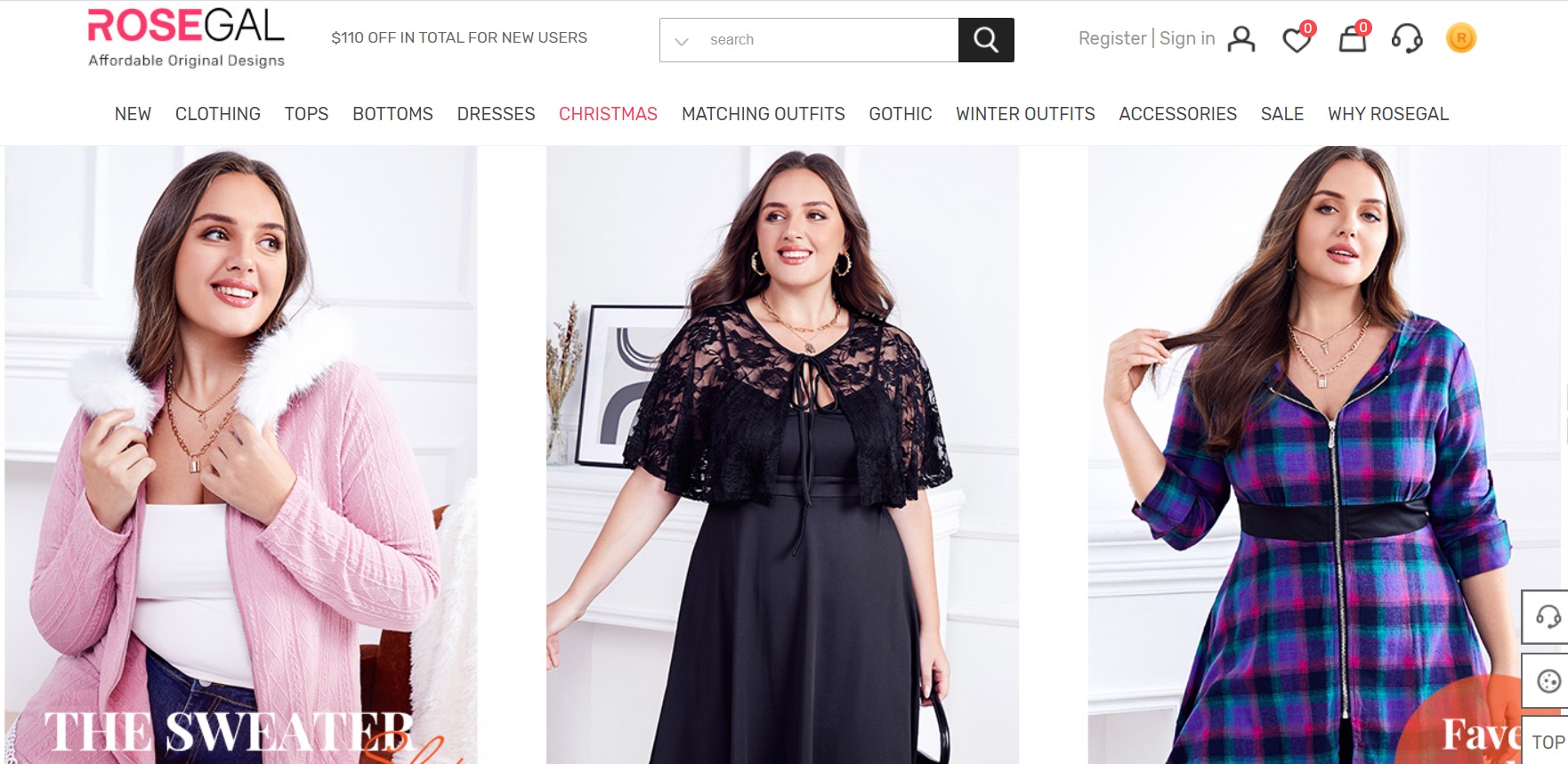 Let's finish off the list of affordable clothing websites like Shein with RoseGal, a website where you can spend quite a lot of time scrolling through the items.
But do not worry, everything is organized by category. This allows you to find specific items easily and quickly.
Their only downside is sizing. It is a bit different than at other stores and websites. Be sure to check their sizing guide and look at your measurements.