You can now watch She's All That on the streaming platform Hulu with a free trial. The movie is your typical high school prom king and queen story. Zack Siler is the main character, who gets dumped by his prom-queen girlfriend. What he does next makes it an interesting story. If you like that kind of story, we have many similar movies to She's All That.
Released in 1999, the movie is a teen romantic comedy directed by Robert Iscove. Freddie Prinze Jr, Rachael Leigh Cook, Paul Walker, and Matthew Lillard star in the main roles. As we said before, the plot focuses on Zack Siler. He gets dumped by his girlfriend and vows he can make any girl at his high school popular and a prom queen.
His friends accept the bet, and they pick the strangest girl they can find. That is the geeky-looking Laney Boggs. Zack sets on a mission to transform her into the new prom queen. What happens between the beet and prom is one funny story.
Not Another Teen Movie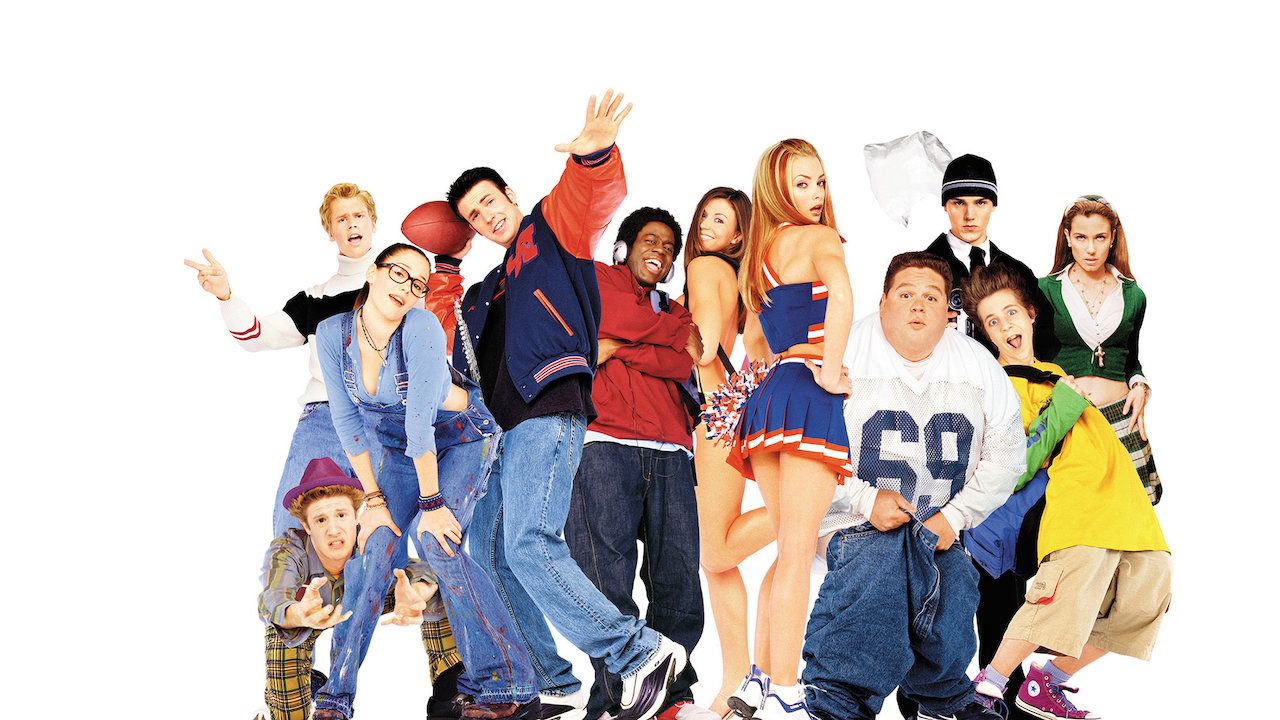 If you liked She's All That, you will love Not Another Teen Movie. It is basically a direct parody of the movie. The teen parody, directed by Joel Gallen, features an ensemble cast led by Chris Evans, Chyler Leigh, Jaime Pressly, Eric Christian Olsen, Mia Kirschner, Deon Richmond, Sam Huntington, and many more.
The movie is set up in the stereotypical high school community of John Hughes High in Southern California. Same to She's All That, Jake Wyler makes a bet he will turn a girl into a prom queen. His former girlfriend, head cheerleader Priscilla, abandons him. Now Jake will try to turn nerdy Janey Biggs, a rebellious girl into a prom queen.
The movie is a parody of many teenage comedy movies, including Bring it On, American Pie, Cruel Intentions, American Beauty, Never Been Kissed, Sixteen Candles, The Breakfast Club, Grease, Road Trip, and many more. The allusions to teenage and college films are endless.
He's All That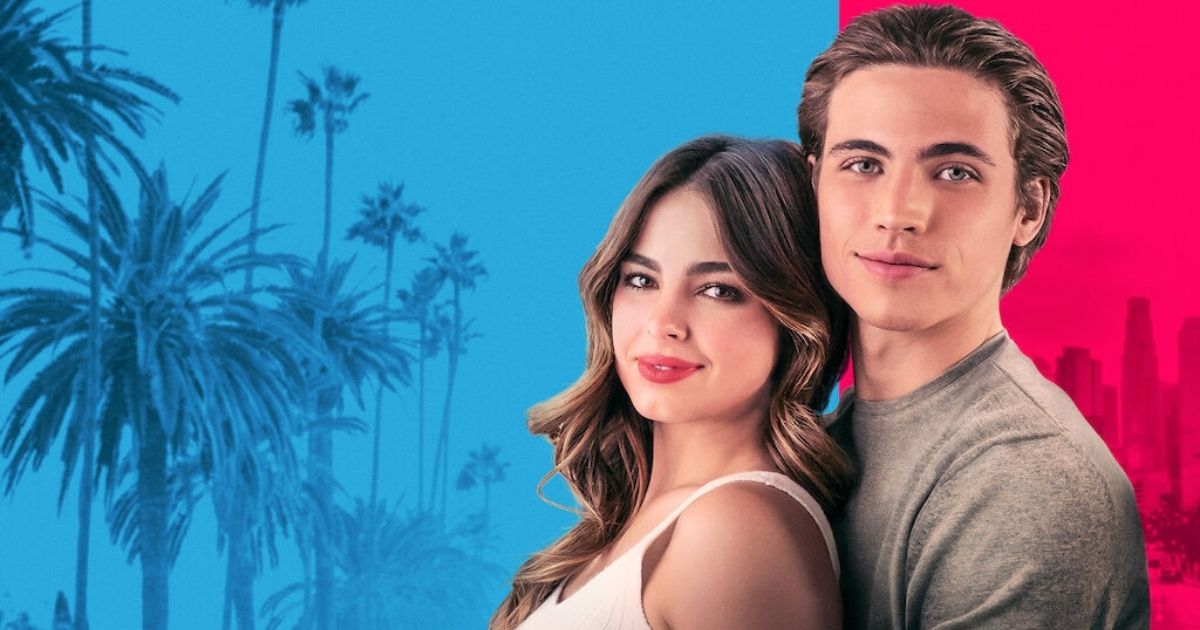 Speaking of similar movies to She's All That, we have to talk about He's All That. It is a new twist on the iconic 90s rom-com. There are plenty of fun, quirky, teen romance, secret plots, bets, and everything else we loved about She's All That.
The movie is also available on the streaming platform Netflix. So, if you want to get ready for a rom-com marathon on Netflix, put this movie on your list.
A Cinderella Story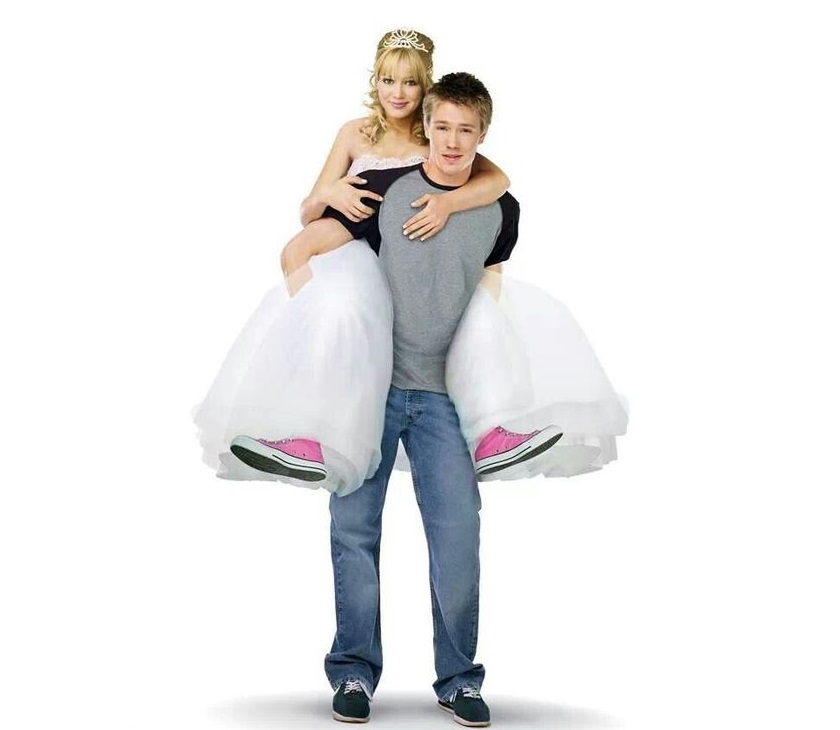 If you love high school and teenage movies, you will love this one. It is a movie with lots of secrets to be overcome, a millennial icon movie.
The movie follows the story of the unpopular teenage waitress Sam. She has a secret life online. There, she messages Princeton Guy, who is actually her soulmate.
But she has no idea that the guy she chats with online is actually Austin, the most popular guy in her school. He is struggling with his decision about the future.
The movie has been in and out of Netflix, but it has returned since September 2021. Hillary Duff is just amazing in this teenage movie.
Never Been Kissed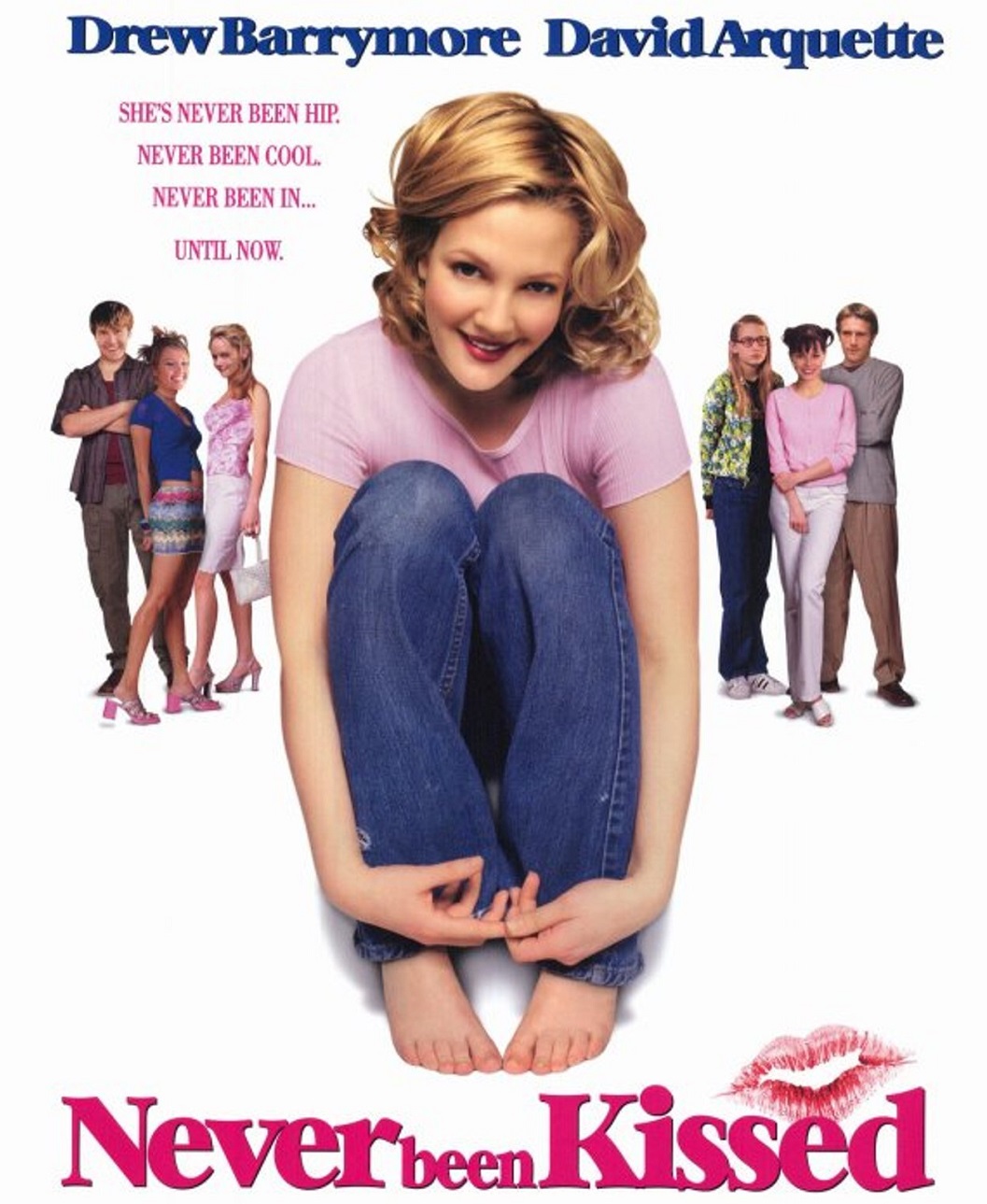 The movie is considered problematic by some. It is a movie where adults pose as high school students, framing inappropriate and predatory relationships. The movie stars 23-year-old Drew Barrymore at the time in the main role.
The 1999 American romantic comedy also has a supporting cast of Jessica Alba, David Arquette, Michael Vartan, Jeremy Jordan, Molly Shannon, and James Franco.
Fun fact: in 2020, Barrymore reprised her role from Never Been Kissed in her Drew Barrymore Show as a sketch comedy act.
10 Things I Hate About You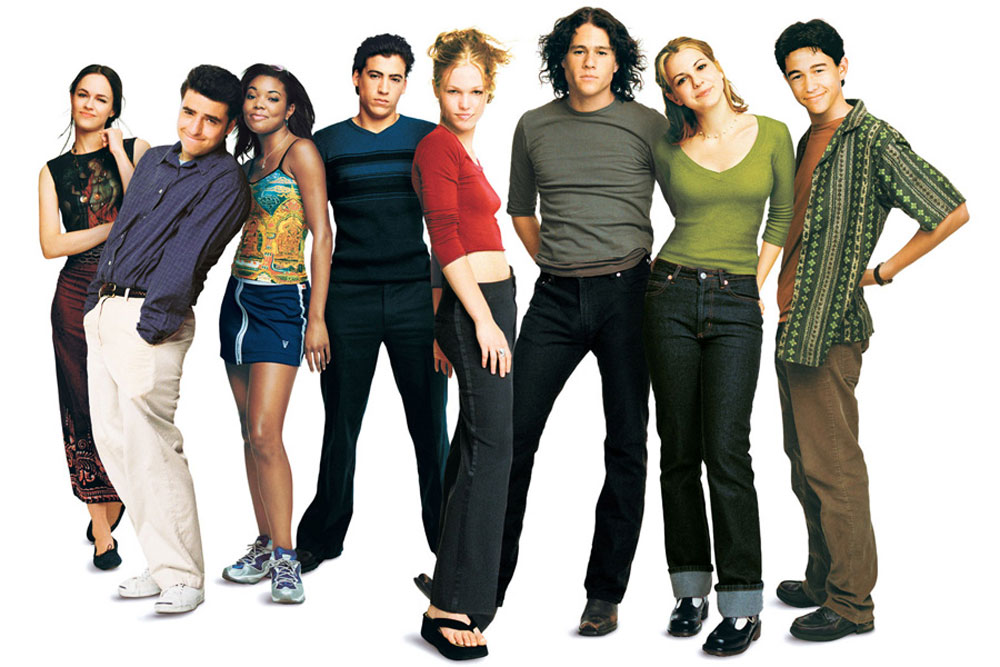 This movie has also been parodied in Not Another Teen Movie. Speaking of 10 Things I hate About You, it is your prototypical high school movie. But what you will love about it is the cast.
We see young Joseph Gordon Levitt, Julia Stiles, and Heath Ledger in the main roles. The movie is a modernization of a William Shakespeare comedy, The Taming of the Shrew. But it is now retold in a late 1990s American high school setting.
The plot is quite fun. New student Cameron, played by Gordon Levitt, finds himself attracted to the popular girl, Bianca, played by Larisa Oleynik. But because of his father's strict rules on dating, he has to use Heath Ledger who will date Bianca's ill-tempered sister, Kat, played by Julia Stiles. Sound fun enough to you?
She's The Man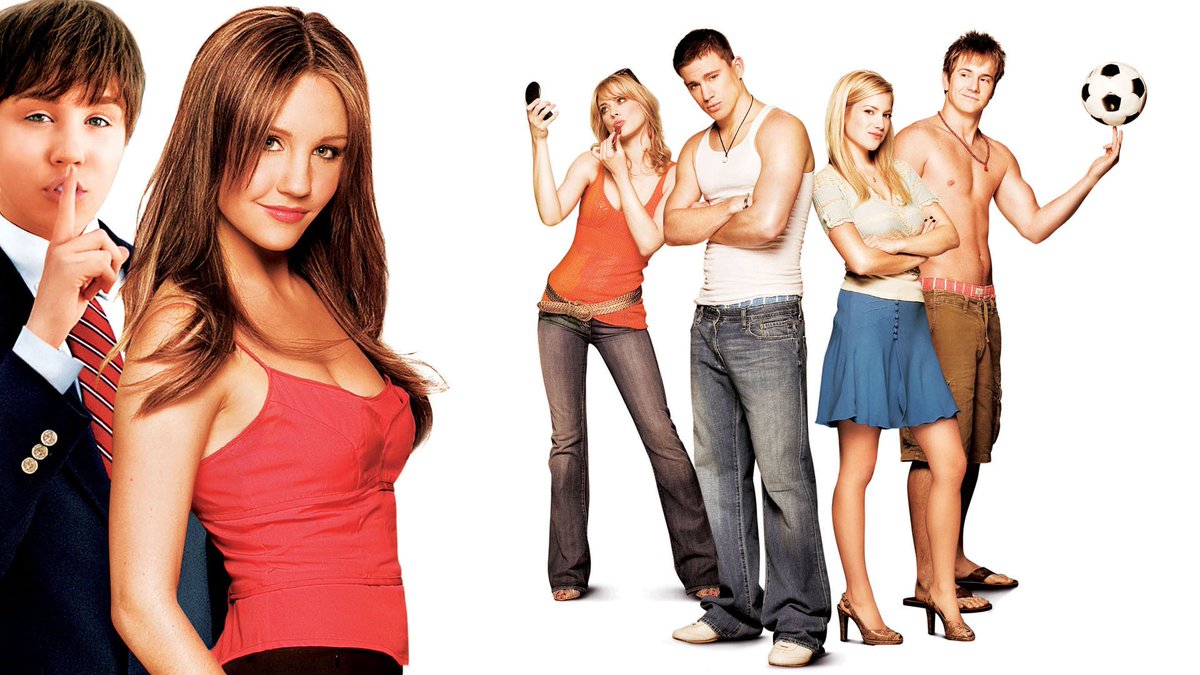 This American romantic teen comedy is all about sports. Amanda Bynes is just amazing in the main role. The supporting cast includes Channing Tatum, Laura Ramsey, Vinnie Jones, and David Cross.
The movie is also inspired by a play by William Shakespeare, called Twelfth Night. Teenager Viola Hastings enters her brother's new boarding school in his place and pretends to be a boy. All so she can play on the boys' soccer team.
But as in any romantic comedy, she meets a boy who she likes, but cannot tell him she is actually a girl. There are many jokes and funny scenes because of it.
American Pie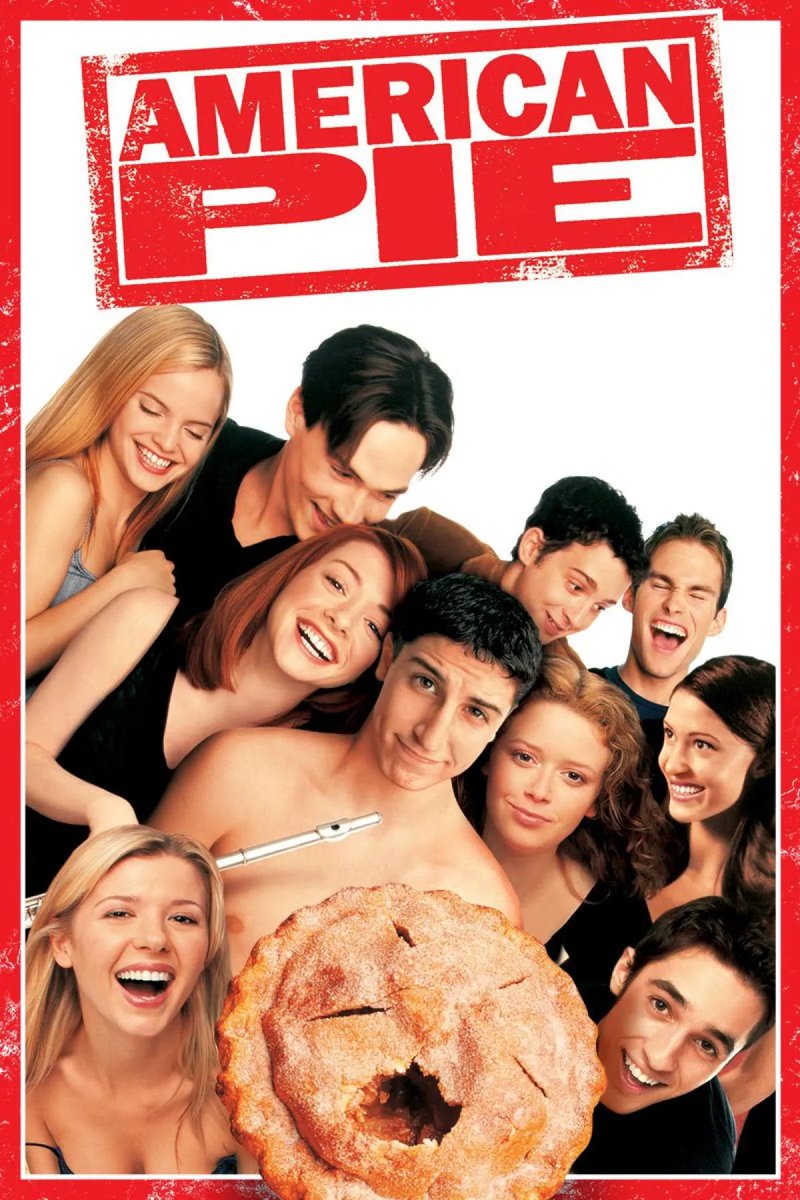 Many would call American Pie the prototypical American high school movie. The sex comedy coming-of-age film was directed by Paul Weitz in his directorial debut. The movie was so amazing, it spawned multiple sequels and spinoffs.
The ensemble cast includes Jason Biggs, Chris Klein, Tara Reid, Alyson Hannigan, Thomas Ian Nicholas, Eddie Kaye Thomas, Eugene Levy, and more.
Five classmates, Jim, Kevin, Oz, Finch, and Stifler attend East Great Falls High. Only Stifler has had sex among them. The other four make a pact to lose their virginity before graduation.
Drive Me Crazy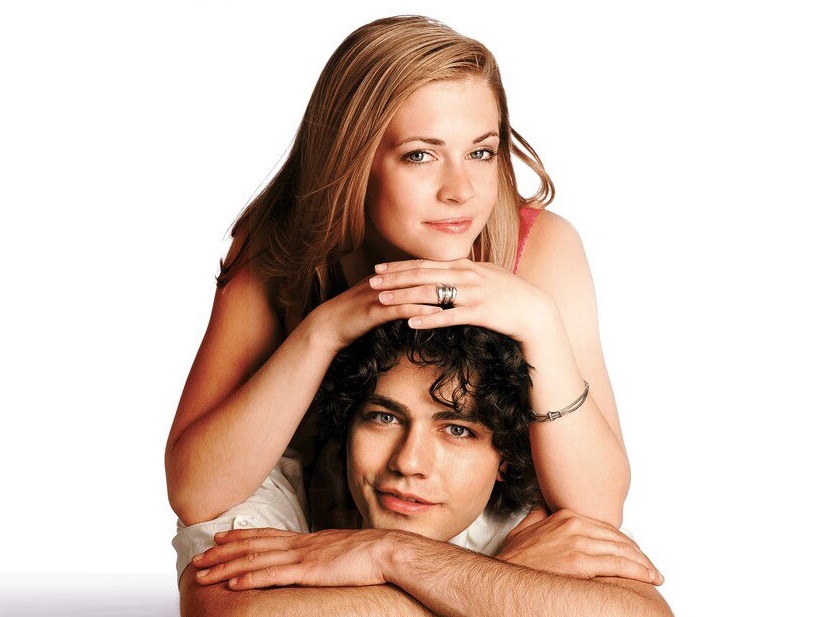 The comedy movie starring Melissa Joan Hart, Adrian Grenier, and Susan May is available on most streaming platforms like Tubi, Prime Video, Apple TV, Vudu, and more.
The 1999 American teen romantic comedy is based on the novel How I Created My Perfect Prom Date by Todd Strasser.
The original title was Next To You, but it was then changed to Drive Me Crazy because of one of the songs on the soundtrack. Britney Spears provided the song You Drive Me Crazy.
The movie follows Nicole and Chase who live next door to each other. They have different personalities but plot a scheme to date each other in order to attract interest and jealousy from their respective romantic prey. But as you can assume, they find out that they are actually attracted to each other.
High School Musical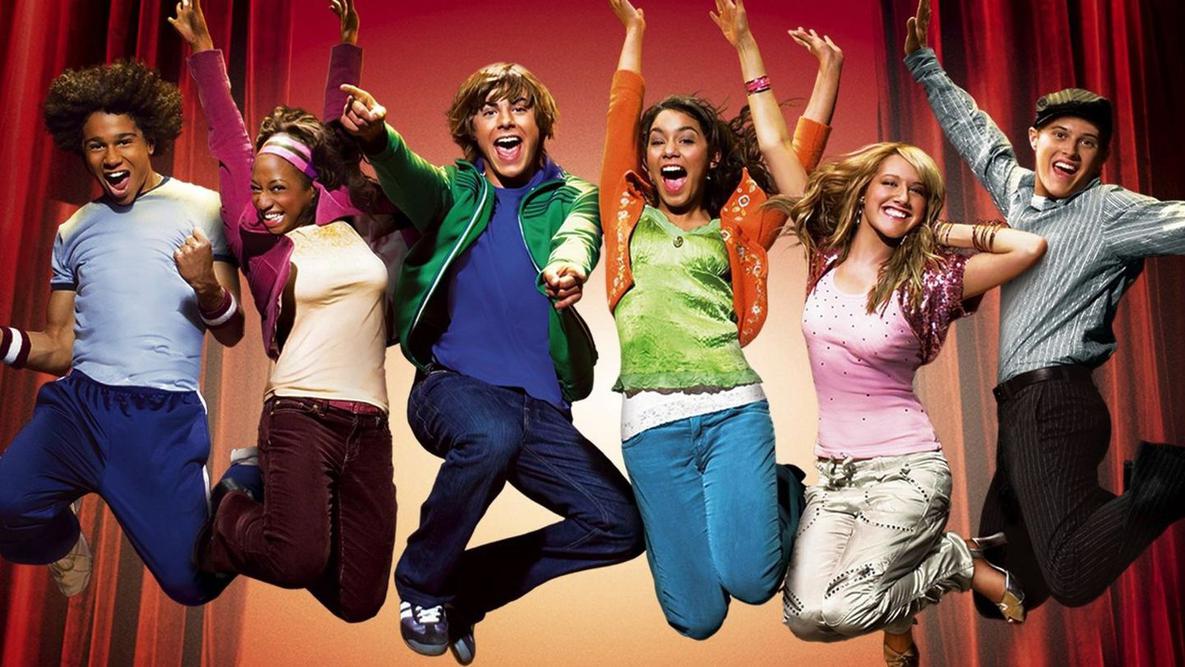 The 2006 American musical television film was one of the biggest success stories in the 2000s. It is the first installment in the High School Musical franchise, one that launched the career of so many young stars and celebrities.
The author described the plot as a modern adaptation of Romeo and Juliet. It is a story about two high school juniors from rival stereotypical cliques. Zac Efron plays Troy Bolton, a basketball team captain, while Vanessa Hudgens plays Gabriella Montez, a shy transfer student who is good in math and science.
The movie was released on the Disney Channel and became the most commercially successful Disney Channel Original Movie.
Clueless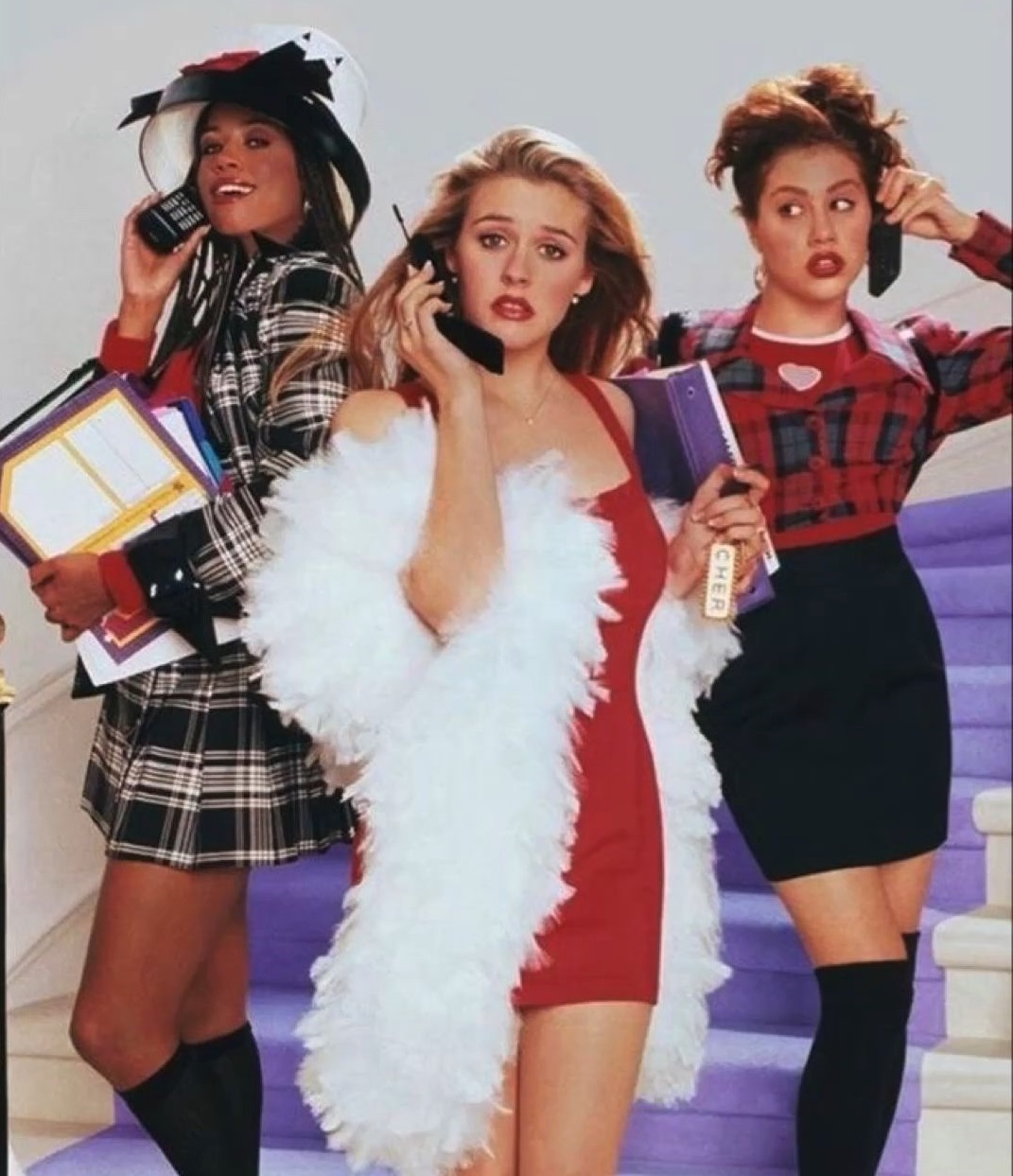 Here is another classic and iconic coming-of-age teen comedy movie. Directed by Amy Heckerling, the movie stars Alicia Silverstone, Stacey Dash, Brittany Murphy, and Paul Rudd.
The movie is loosely based on the 1815 novel Emma by Jane Austen. It is set in modern-day Beverly Hills. The plot focuses on Cher Horowitz, a beautiful and popular rich girl who befriends a new student and decides to give her a makeover.
It is quite a similar makeover to the one in She's All That, but without a bet and without trying to take her to the prom as a date.
The DUFF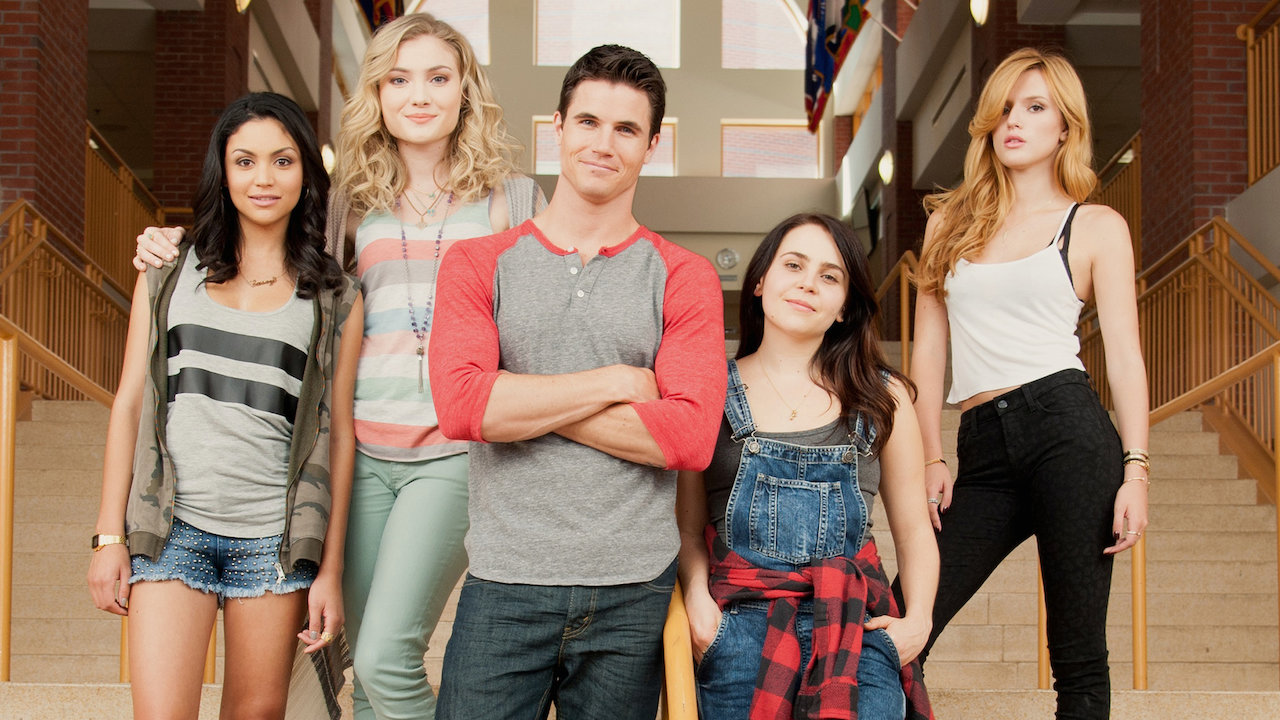 The name stands for Designated Ugly Fat Friend. The enjoyable and funny movie shows elements of the youth's addiction to technology.
Released in 2015, the movie stars Mae Whitman, Robbie Amell, Bella Thorne, Nick Eversman, Bianca Santos, and Ken Jeong. It was based on a 2010 novel of the same name by Kody Keplinger.
The movie received positive reviews from critics. Many draw comparisons to the cult teen movie Mean Girls.
The Breakfast Club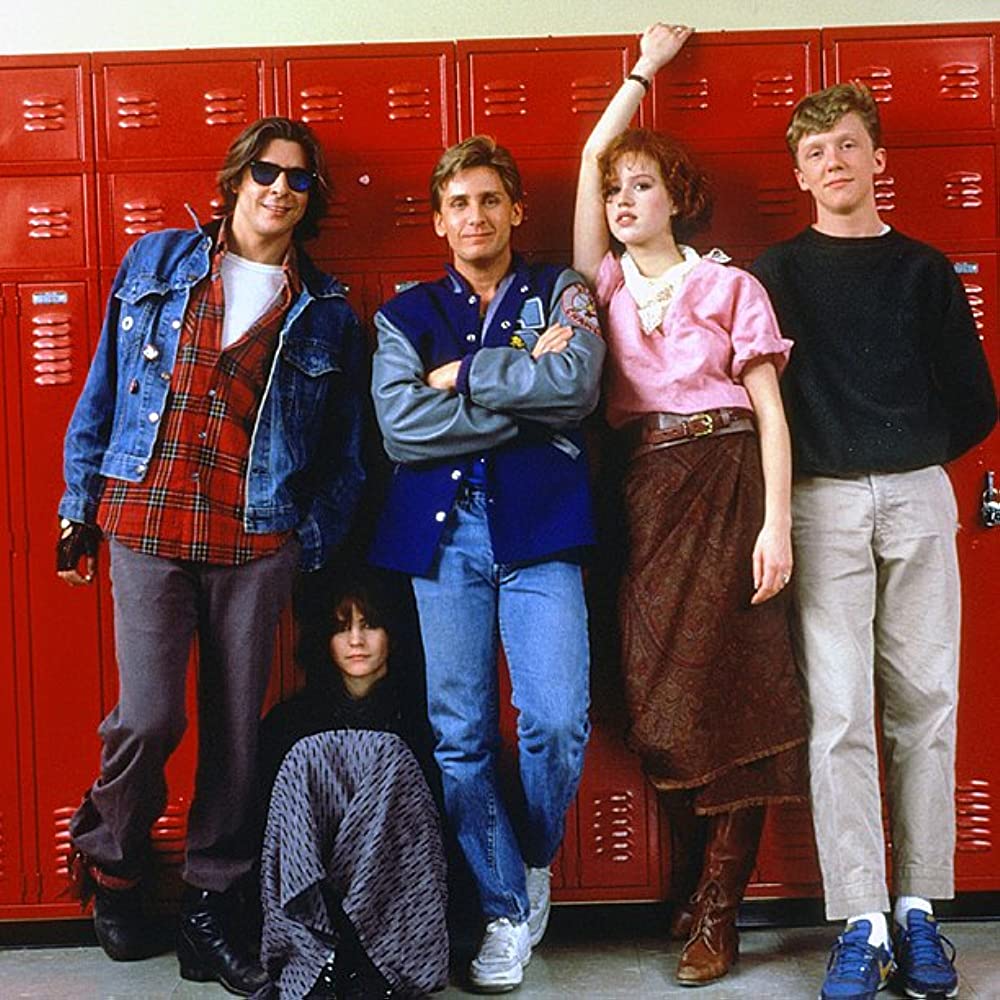 When we talk about similar movies like She's All That, we have to mention the OG teenage movie from the 1980s. It is widely regarded as one of the best movies of the 80s. The movie made John Hughes a star. He went on to direct some other classics like Home Alone Ferris Bueller's Day Off, Trains, and more.
The main topic of the movie is the constant struggle of the American teenager to be understood by both adults and themselves. The Breakfast Club explores the pressure put on teenagers to fit into society and their own realms of high school social norms.
The movie stars Emilio Estevez, Anthony Michael Hall, Judd Nelson, Ally Sheedy, and Molly Ringwald.
Mean Girls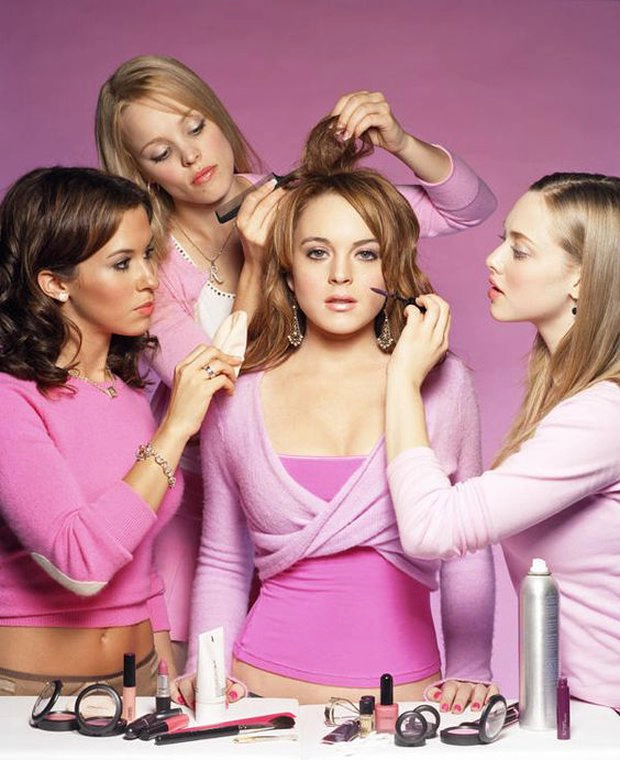 Let's finish off the list of best movies like She's All That with one of the iconic teenage movies. Released in 2004, the movie stars Lindsay Lohan in the main role, alongside Rachel McAdams, Lacey Chabert, Amanda Seyfried, Tim Meadows, and Amy Poehler.
The movie is based on the non-fiction self-help book Queen Bees and Wannabes by Rosalind Wiseman. The story follows the naïve teenage girl navigating her way through the social hierarchy of the modern American high school.
The movie produced one of the most iconic characters in teenage movies, Regina Sparks.