When it comes to smoothies, green is the healthiest color. In fact, many nutritionists recommend that you should consume only green smoothies. Now, we will not go that far.
But there is no denying that smoothies made with green vegetables are extremely healthy. Just think of some of the green vegetables, including celery, kale, spinach, collard greens, cabbage, beet greens, cucumber, lettuce, and so on. The list goes on. You can even throw some green apples in the mix.
Green vegetables are perfect for getting an energy boost, but also for improving your immune system, heart health, cardiovascular health, and losing weight. Being that most of these smoothies are low in calories but high in nutrients, they are perfect for shedding some belly fat.
But drink them even if you do not need to lose weight. The health benefits are too hard to ignore.
1. Wake-Up Green Smoothie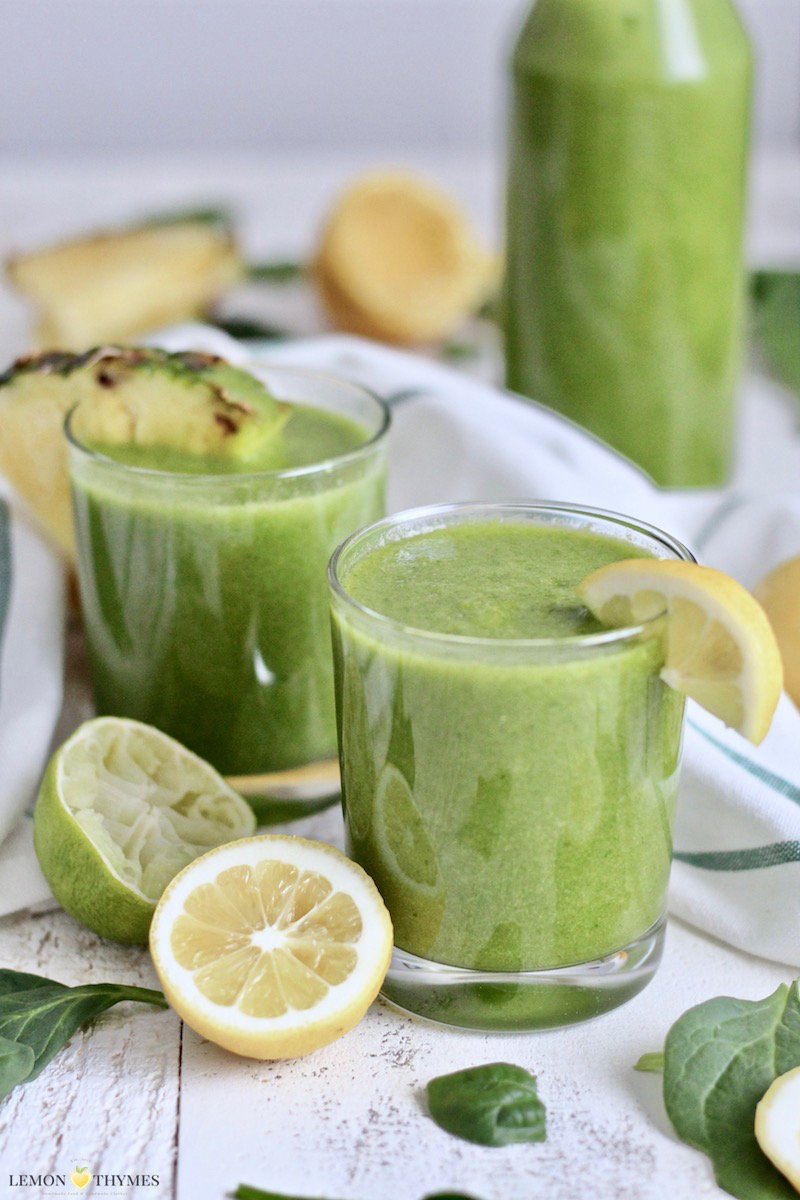 With spinach and some fruits, this smoothie will give you an instant boost in the morning. Loaded with healthy nutrients, but also with fiber, the green smoothie will satisfy your hunger and cravings for food through the day. And at the same time, refresh you.
2. Refreshing Green Smoothie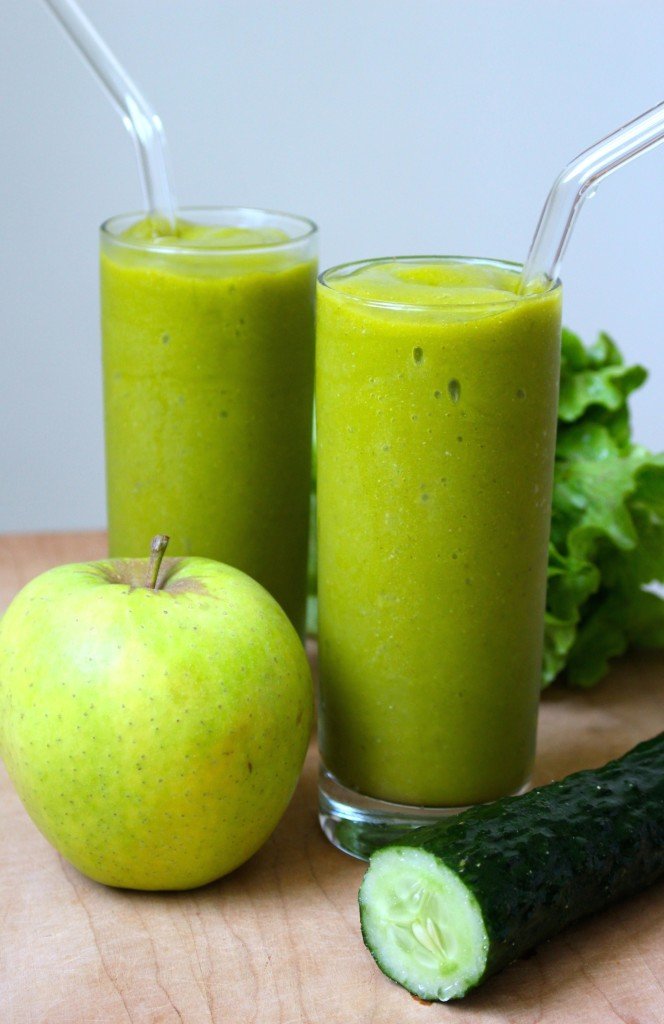 Lemon and cucumber is always a good idea. Especially if you need a hydrating and refreshing smoothie. Perfect for drinking after a long day, exercise, or any other tasks that drained your energy. Your mood and energy will be back in a second.
3. Pineapple Turmeric Green Goddess Smoothie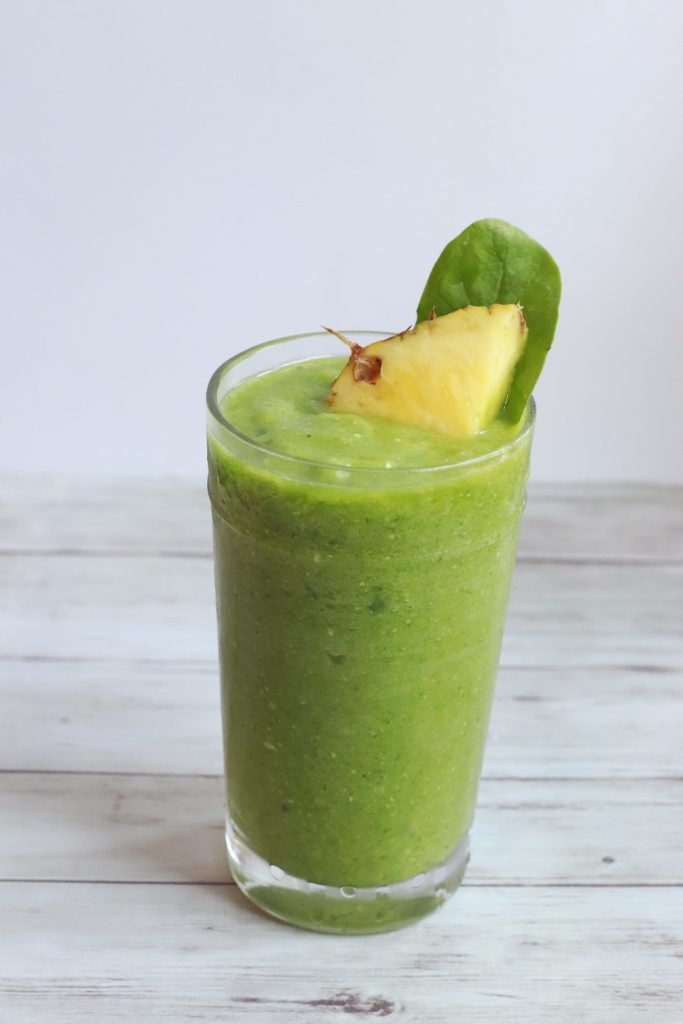 Some people want a bit spicy smoothie. And there is nothing wrong in that. If you are into spicy food, just throw some turmeric powder into your smoothie. You will instantly transform the taste. Be warned though, it might taste sour and bitter.
4. Greenest Smoothie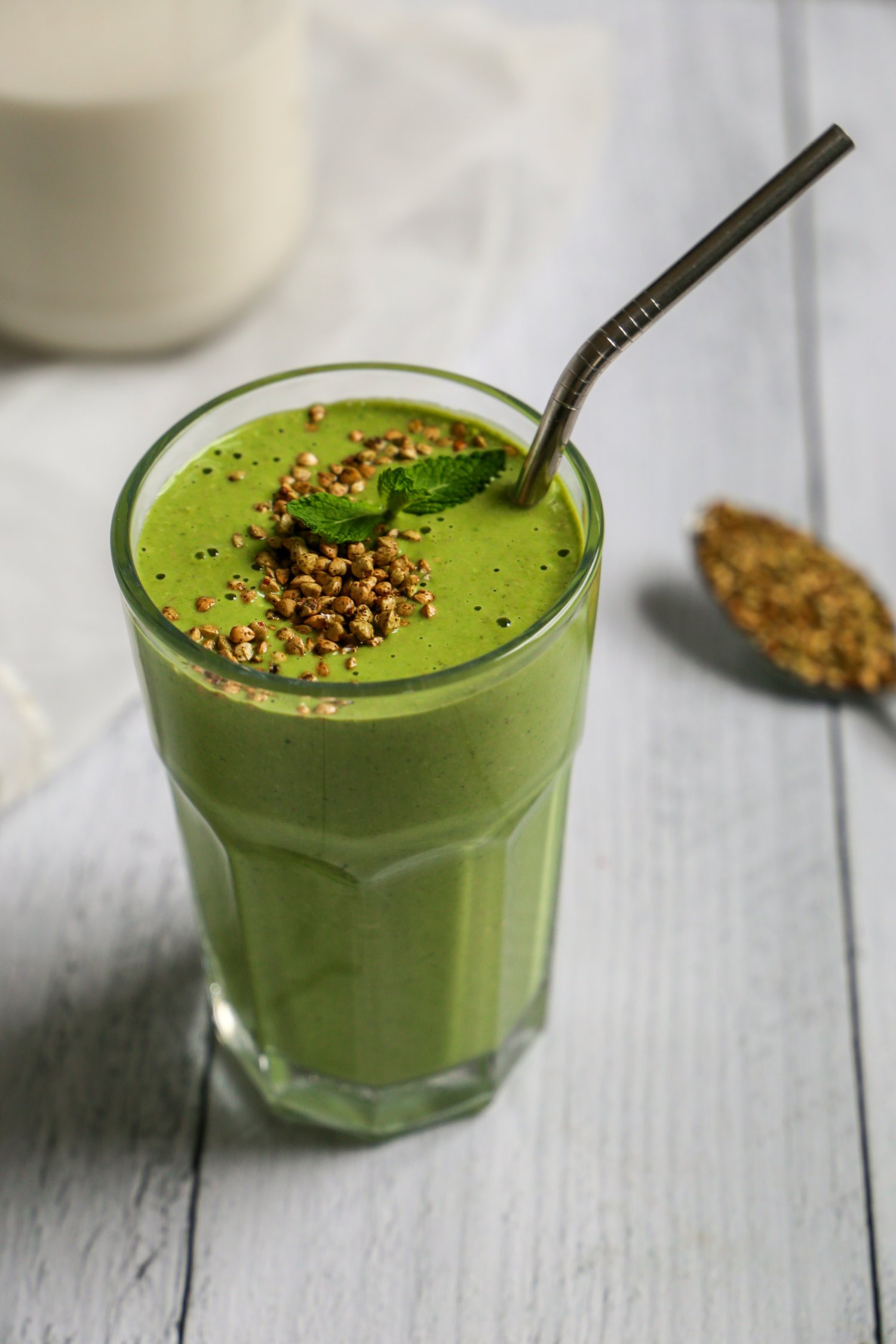 Truth be told, there is no way to determine what is the greenest smoothie. But we have to say, this one comes pretty darn close. You might say it is a matter of preference, but the ingredients here prove we've got a winner.
5. Green Detox Smoothie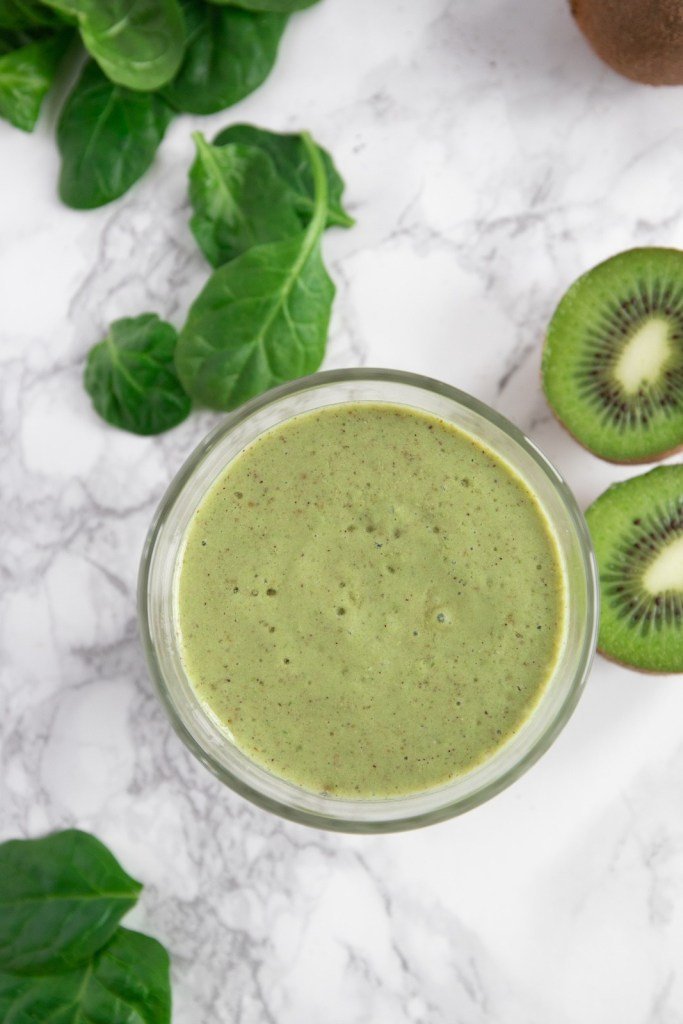 One of the biggest benefits of drinking green smoothies is that you detox your body. The process is crucial for improving your overall health, as toxins can weigh you down. Not to mention, accumulation of toxins can manifest as belly fat. And you do not want that, do you?
6. Zucchini Smoothie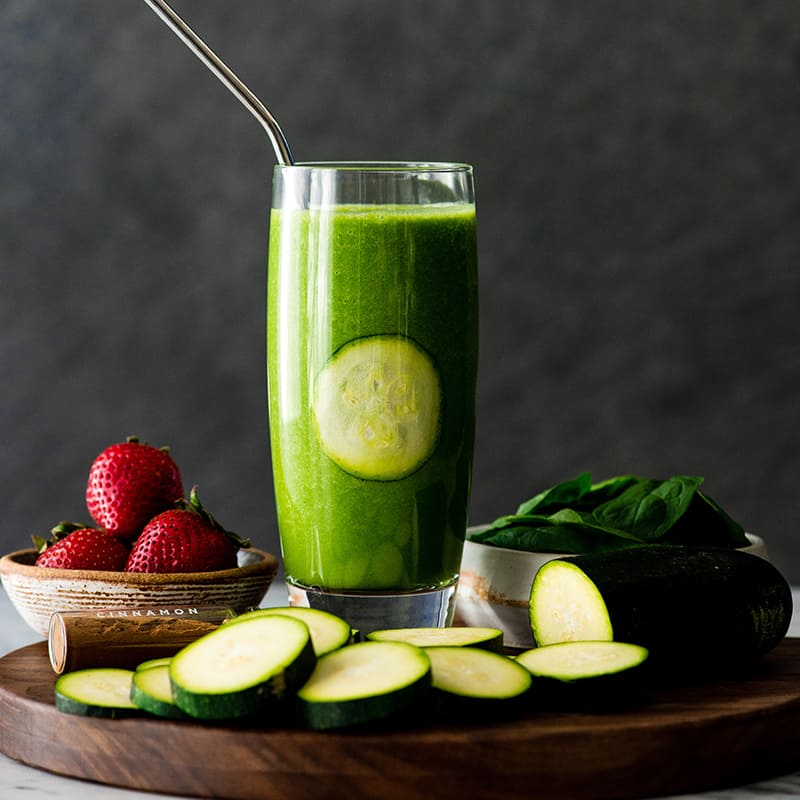 Some people eat their vegetables, others drink them. Now, zucchini might not be that tasty as whole food. But add them in a smoothie? Now that is a different story.
7. Raspberry Mint Green Smoothie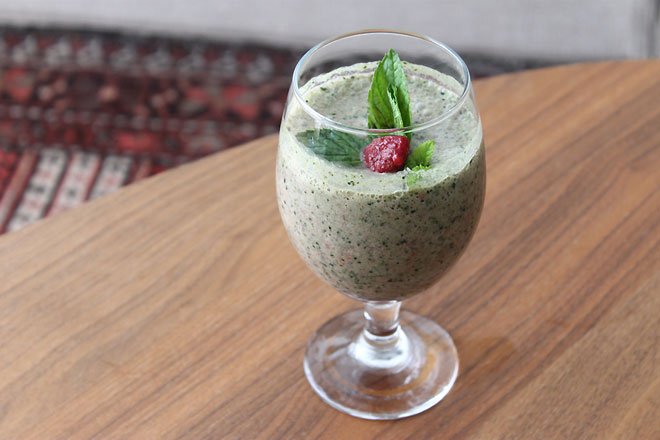 You can never go wrong with mint leaves. While mint leaves might be bitter in taste, you can always add a natural sweetener. And how many fruits come close to the sweetness of raspberry? Perfect contrast, balance, and delicious taste.
8. Perfect Green Smoothie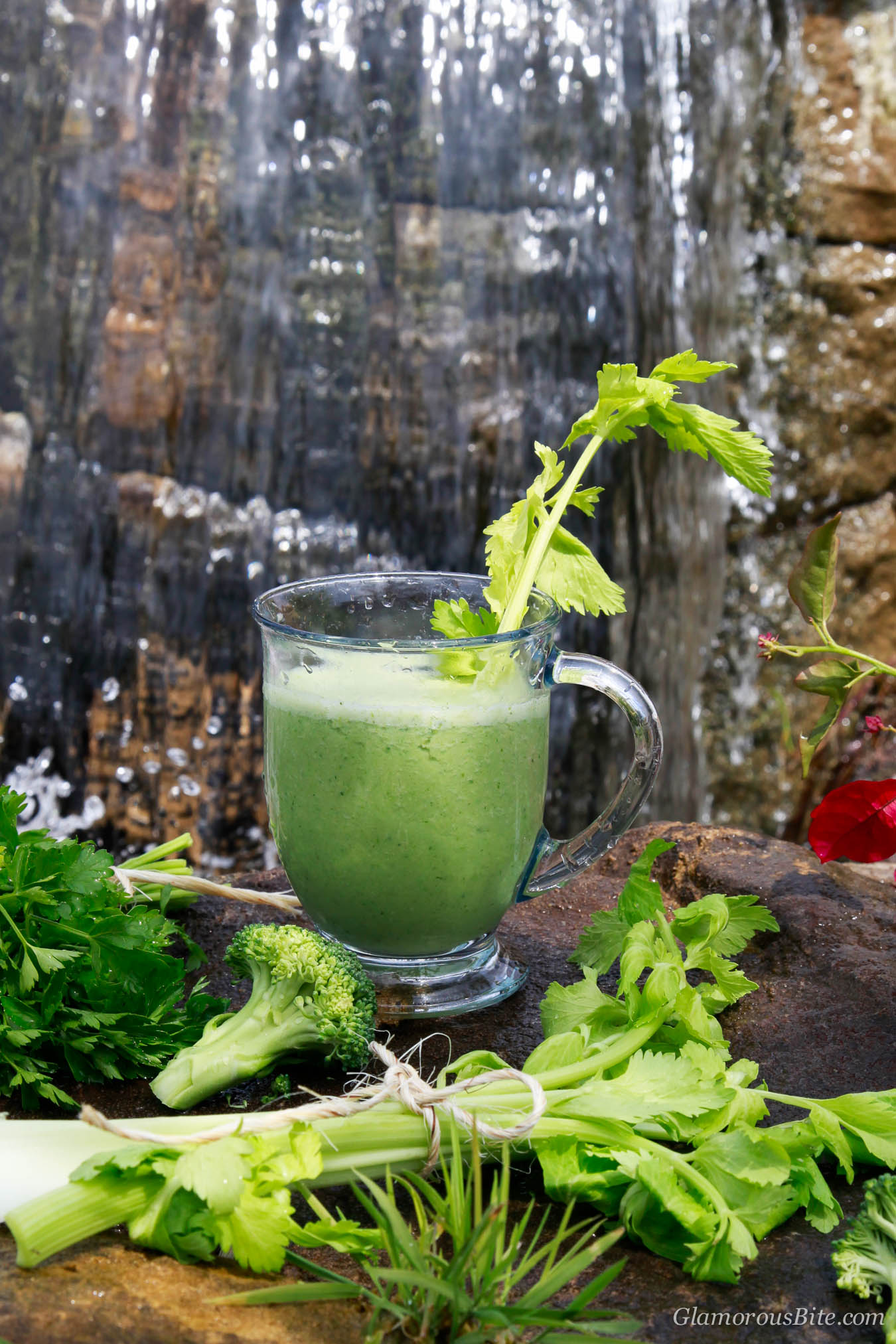 What constitutes a perfect smoothie? Well, that is up to interpretation. However, this smoothie is definitely perfect in a way it helps people, and even children, consume the crucial vegetables in a simple and easy way. When we talk about eating vegetables, broccoli is on top of the list for many people. Well, now you can drink the "hated" veggie.
9. Green Grapefruit Power Smoothie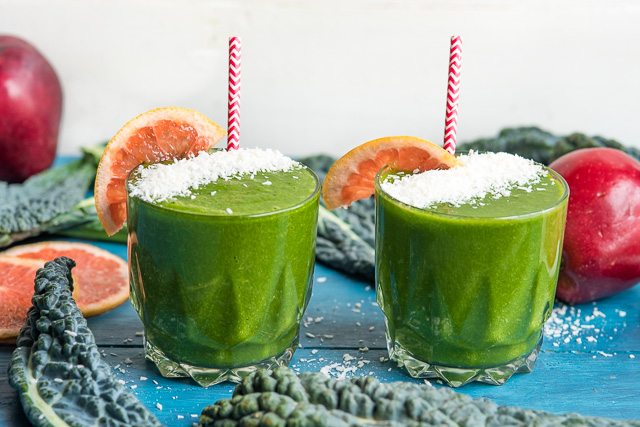 Grapefruit is one of the best fruits you can add in a smoothie. For two reasons. First, it is very low in sugar, almost no sugars at all. Second, grapefruit is loaded with fiber, making it perfect for balanced digestion.
10. Collagen Green Smoothie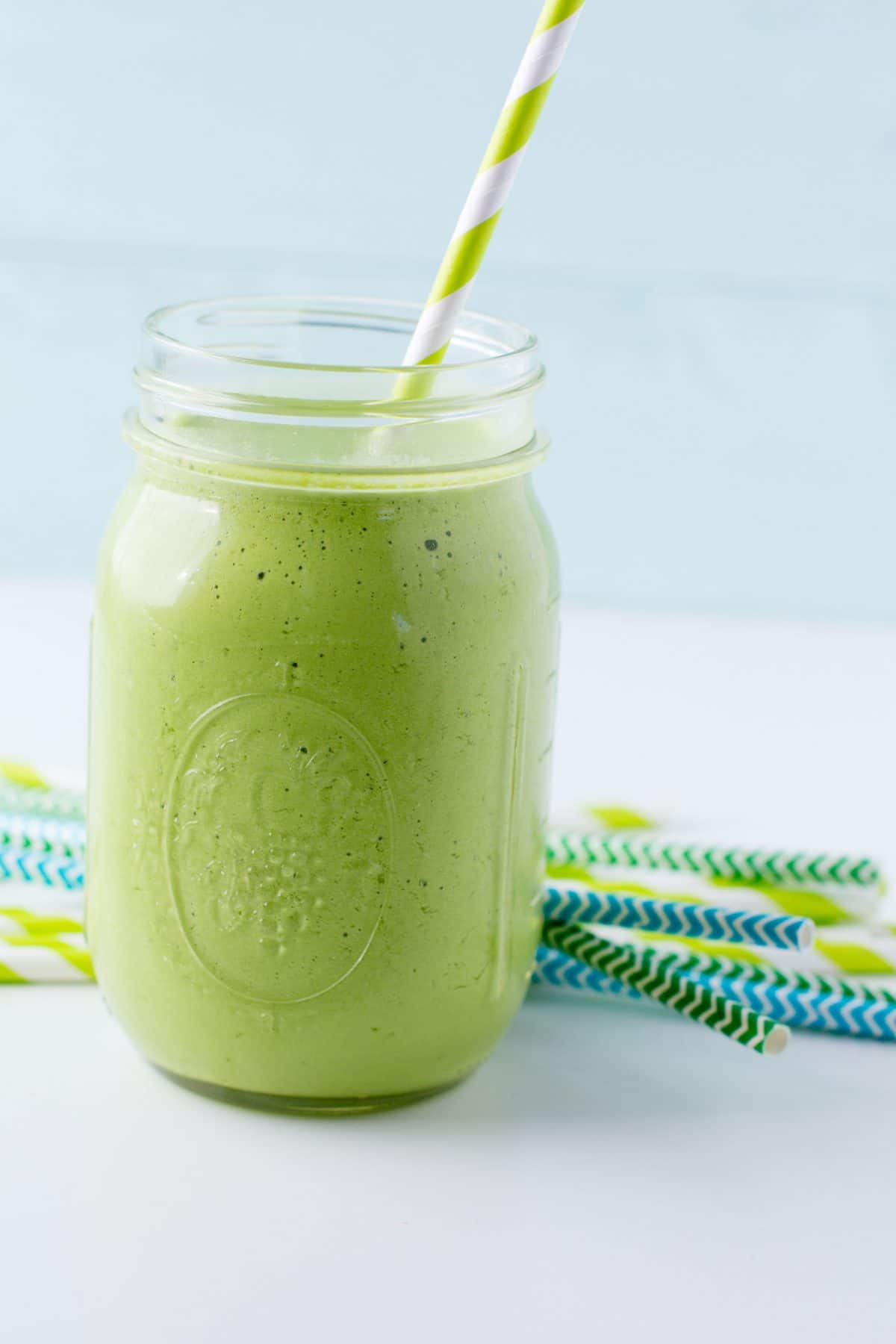 Collagen is a crucial ingredient for a healthy lifestyle. For starters, our bones need collagen. Our body produces collagen on its own. However, as we grow older, production decreases. And that is why we need to find other sources of collagen, like this smoothie for example.
11. Deep Green Smoothie, Vegan, GF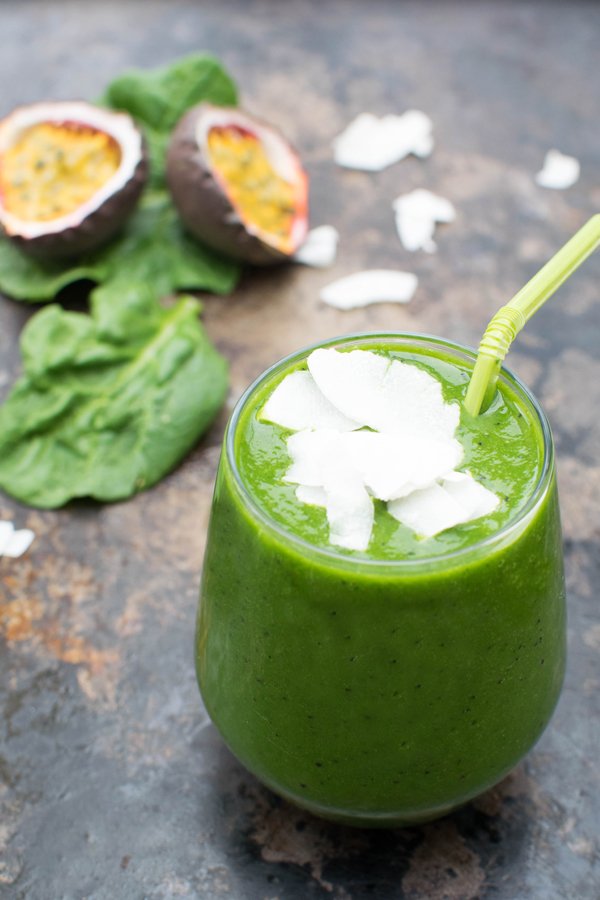 Just look at the color of the smoothie. It screams health. Most smoothies are gluten and vegan, as long as there is no dairy milk in them.
12. Protein Packed Mandarin Green Smoothie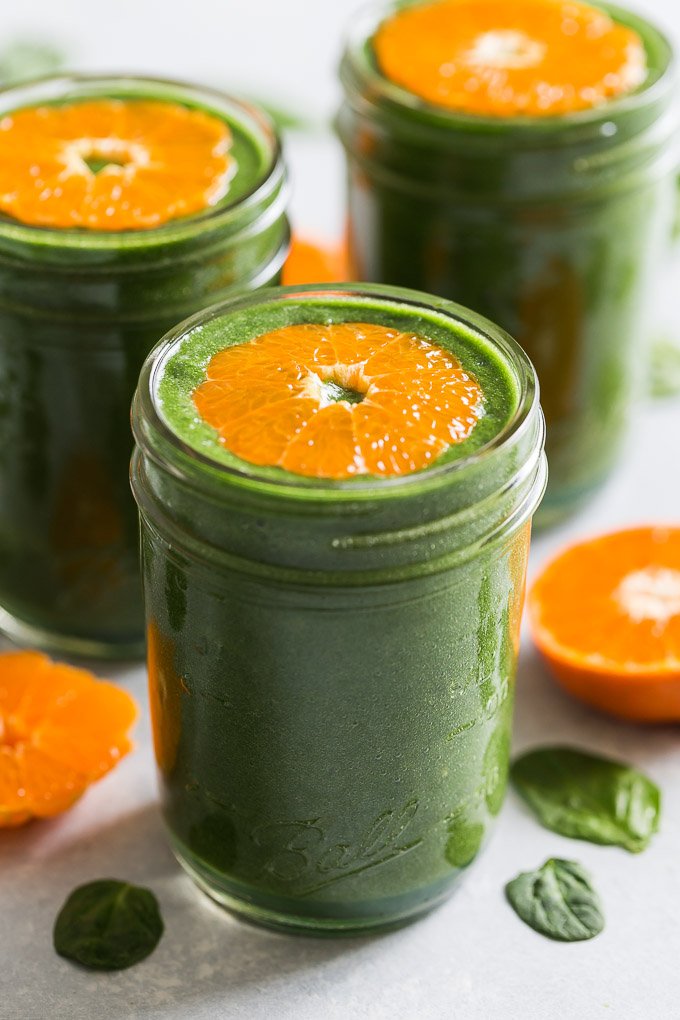 One of the biggest misconceptions regarding smoothies is that they do not pack protein. Well, wrong. Vegetables can be a good source of protein as well. And if you like some extra protein, just add some protein powder.
13. Morning Green Smoothie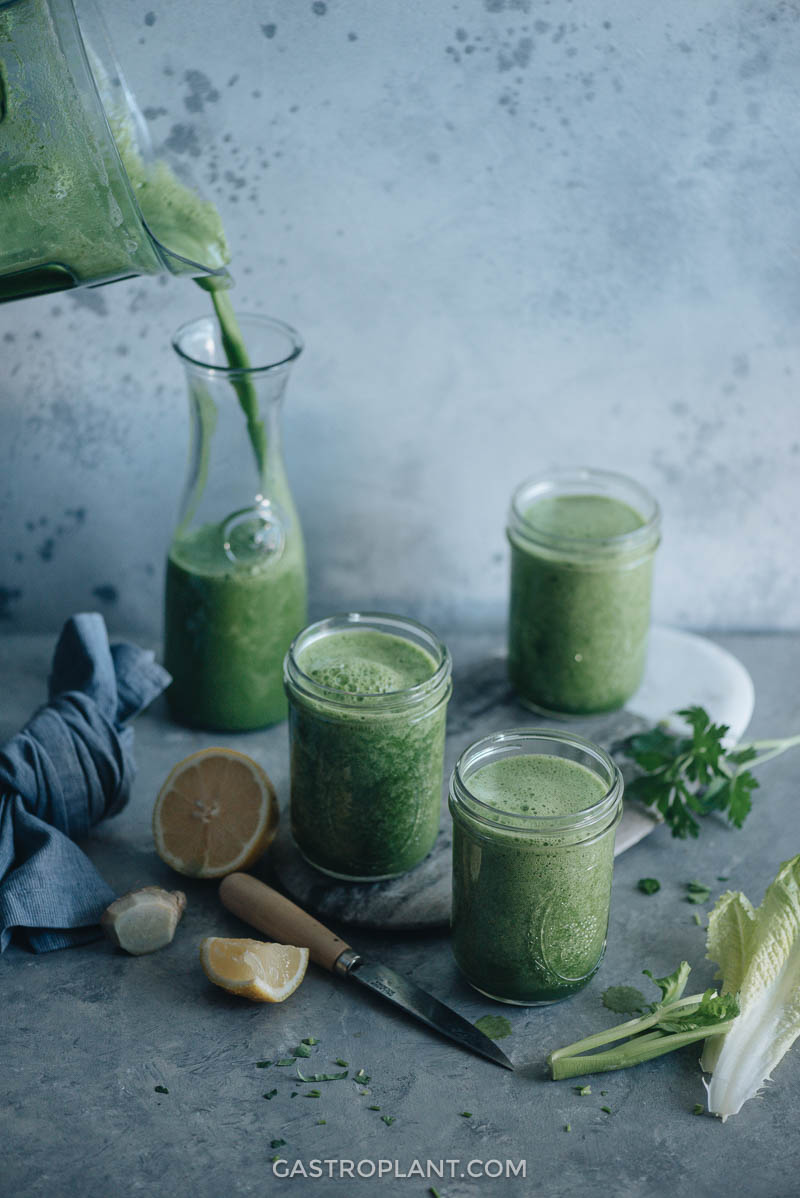 Drinking this smoothie in the morning will give you energy to last through the day. There will be no sugar cravings, no unhealthy foods cravings, or anything similar. Definitely a change in your lifestyle you should consider.
14. Goji Berries Green Smoothie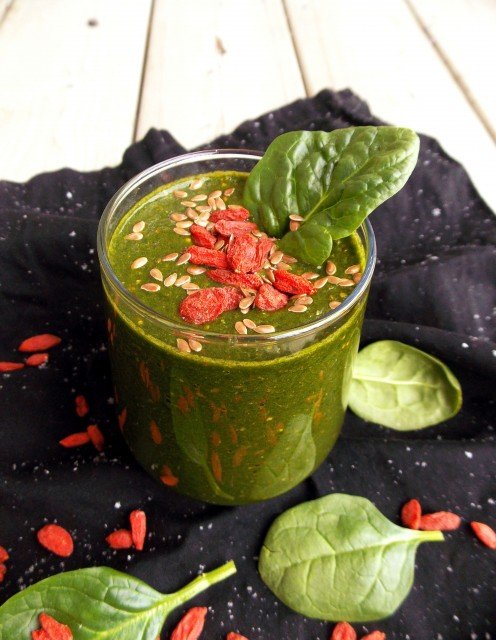 Goji berries are the new trendy food out there. Berries have always been a popular choice for smoothies, but now we have some new and healthy berries. Like goji berries, for example.
15. Cleansing Slimming Iron Rich Green Smoothie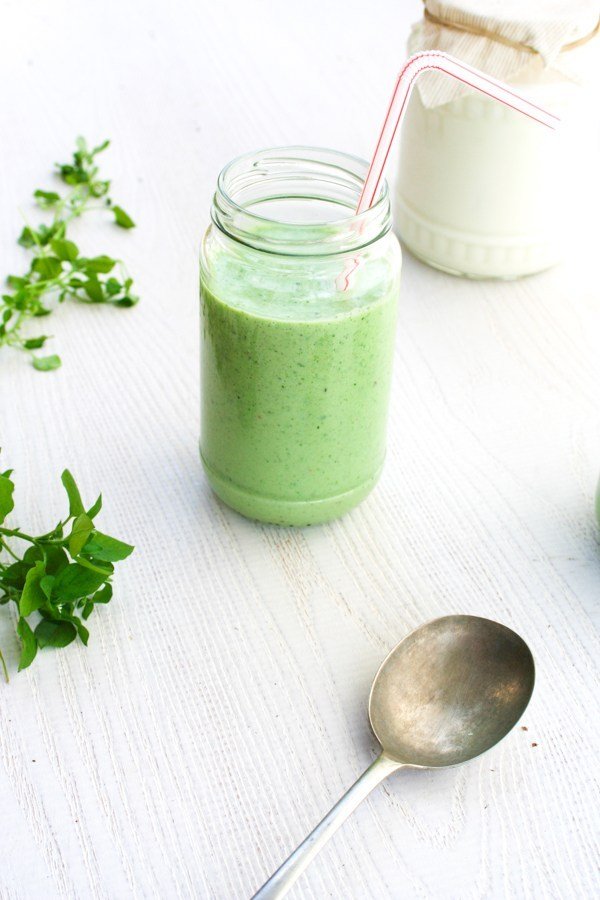 We can all use some extra iron, right? The mineral is crucial for a healthy immune system. Not only this smoothie helps you replenish your iron reserves, but it also helps you slim down. Losing weight while improving your overall health? Sign me up!
16. Swiss Chard Green Smoothie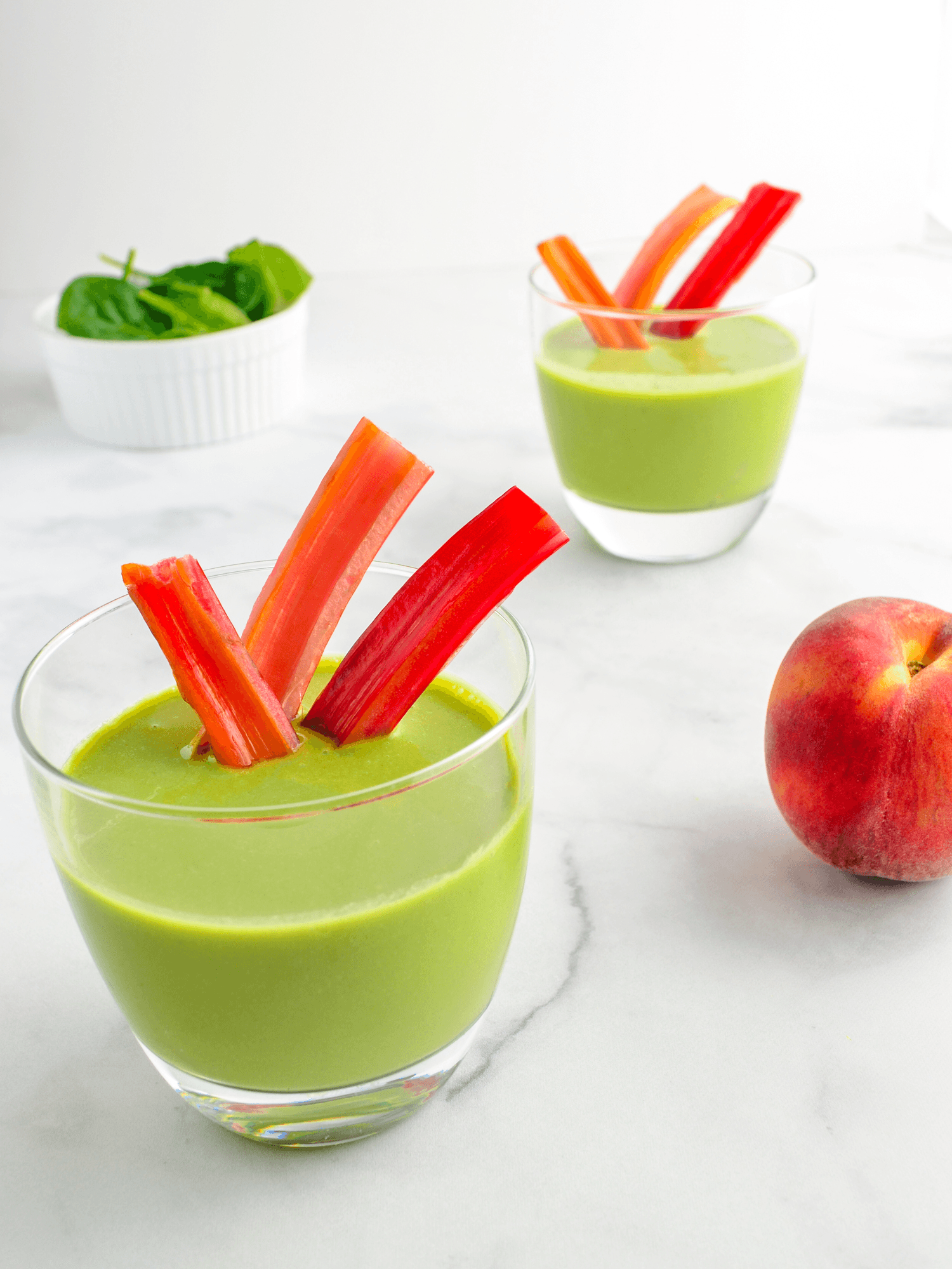 Swiss chard is one of those veggies that feels like excess. When we talk about healthy vegetables or even leafy green vegetables, Swiss chard is rarely on top of the list. Well, there are many benefits of consuming Swiss chard, including upping your vitamin K consumption.
17. Protein Diet Green Smoothie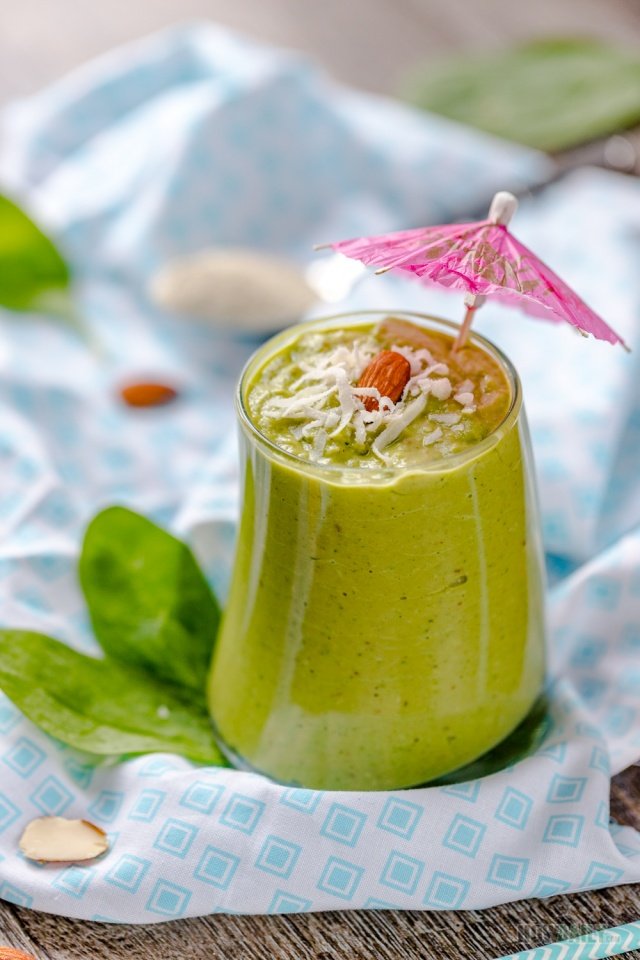 If you are on a diet, you might lack protein. Well, there is no reason not to get your protein while on a smoothie diet. Now, we are not saying you should consume only smoothies, but even your smoothie can pack a decent amount of protein. Try this smoothie, for example.
18. Keto Matcha Green Tea Smoothie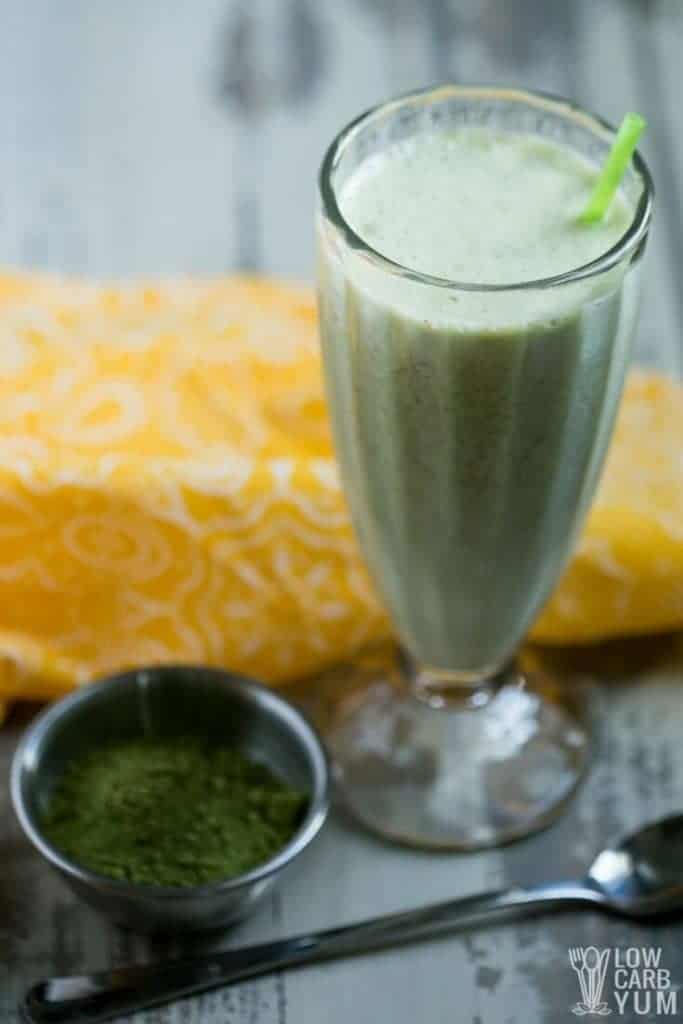 The keto diet is becoming more and more popular in the past few years. Keto is a low-carb diet, as your body enters a state of ketosis and burns fat for energy. There are many tasty recipes that make keto diet more easy to follow. This is definitely one of those.
19. Ginger Green Smoothie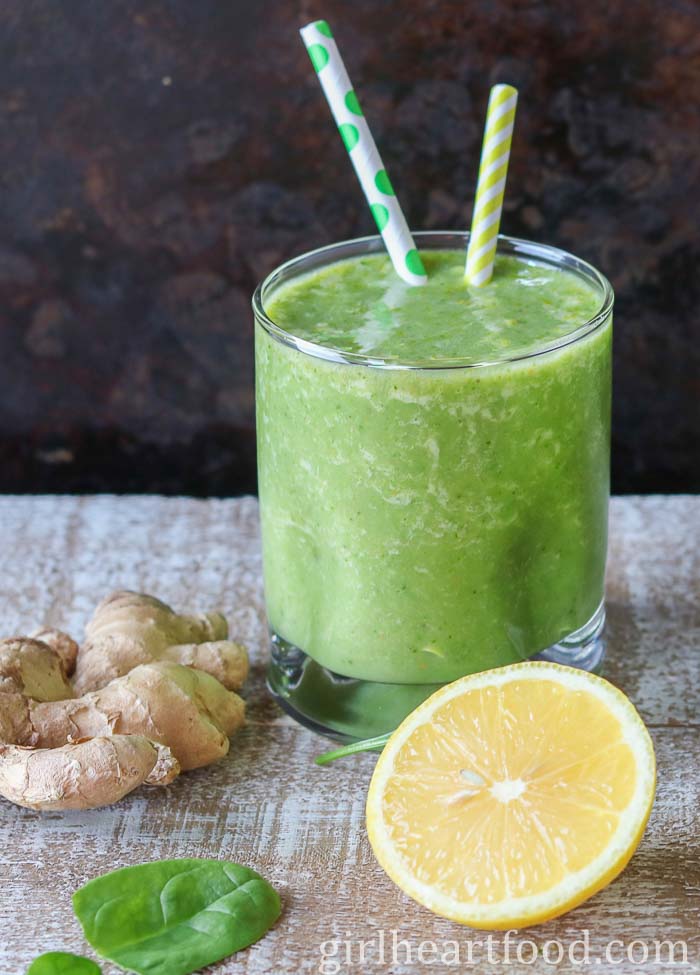 Ginger is another spice you can add for some special flavor to your smoothie. Some people love ginger, others hate it. There is no middle ground. If you can stomach the taste, there too many reasons to consume ginger. And now you can do that with a smoothie.
20. Avocado Kiwi Green Smoothie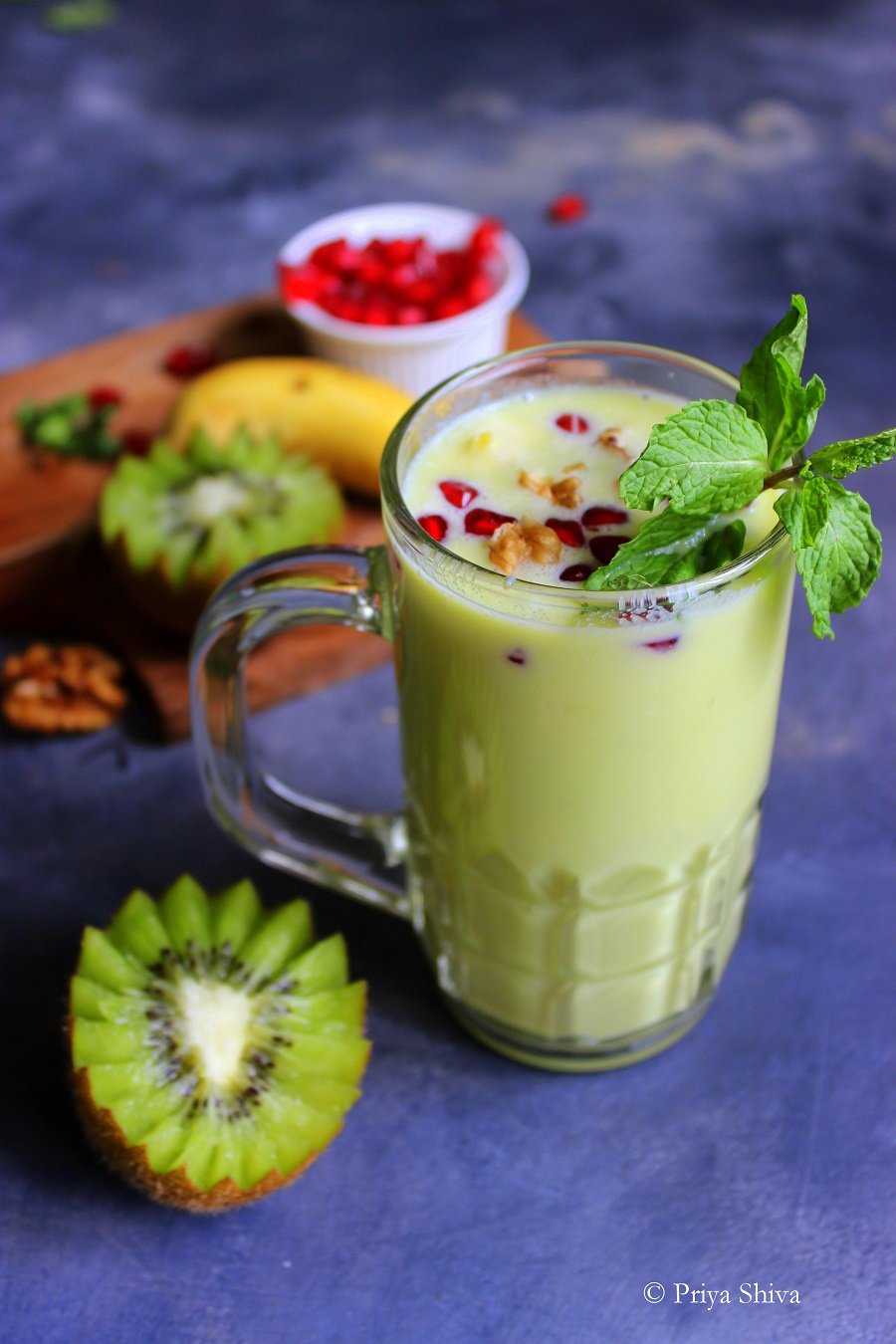 Avocado is considered a superfood. And that is the starting point here. With so many health benefits of avocado, it would be a shame to ignore it completely. Some say that an avocado salad tastes bland, but a smoothie definitely has more to it.
21. Spinach Cucumber Green Smoothie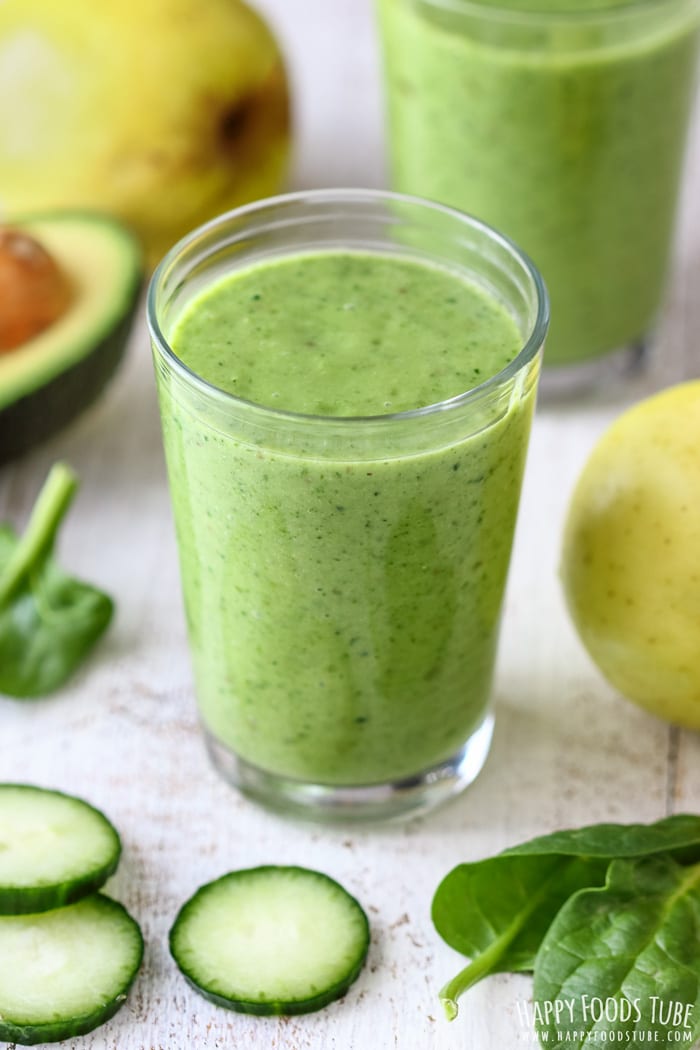 Any smoothie with cucumber in it is refreshing one. Basically, it is like drinking enriched water. Is there something better than that?
22. Post-Run Green Smoothie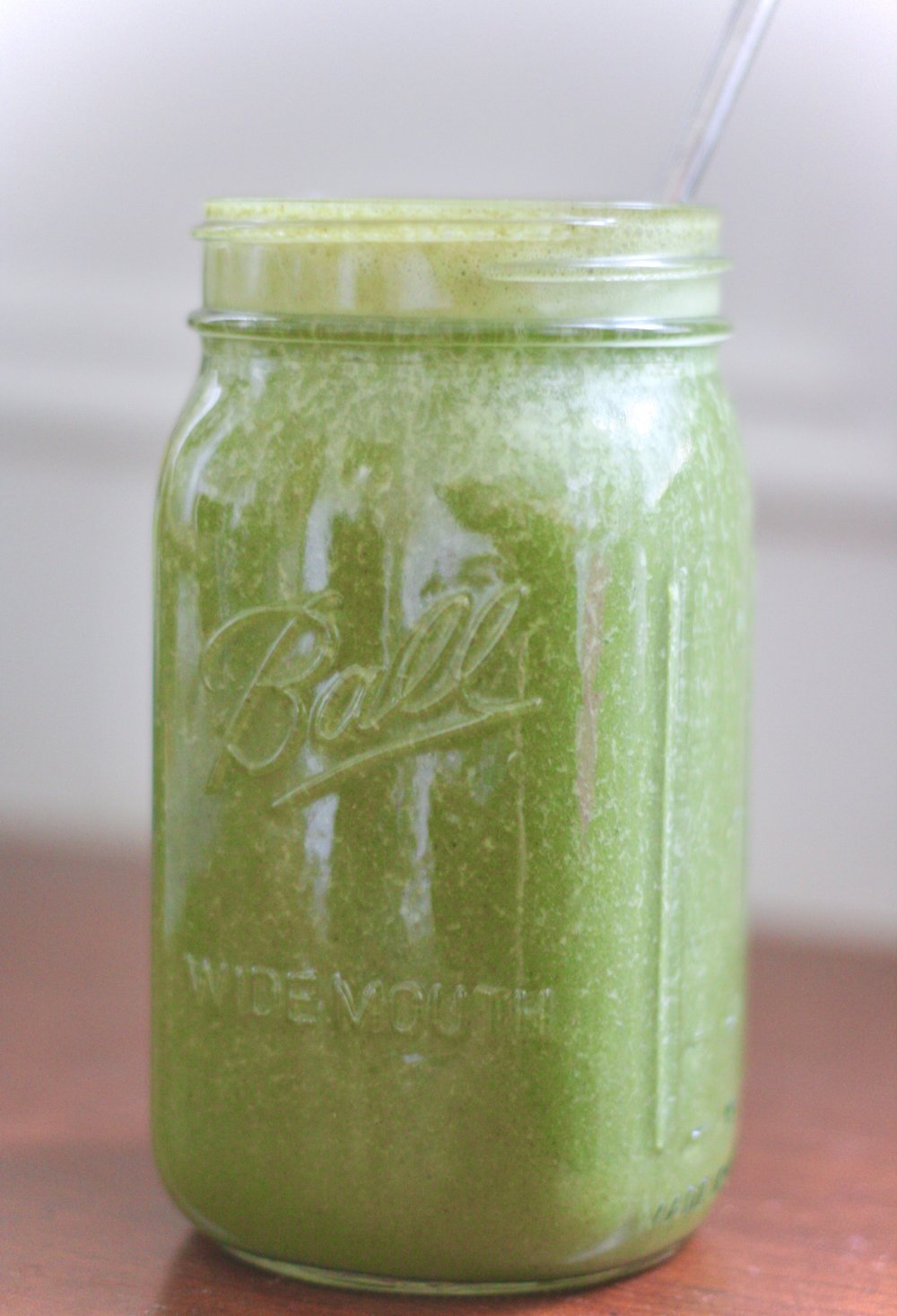 After a good run, you need to replenish wasted energy and nutrients. If not, you might have troubles walking the next day or later in the day. Your body needs replenishment, and this smoothie provides it.
23. Creamy Coconut Spirulina Superfood Green Smoothie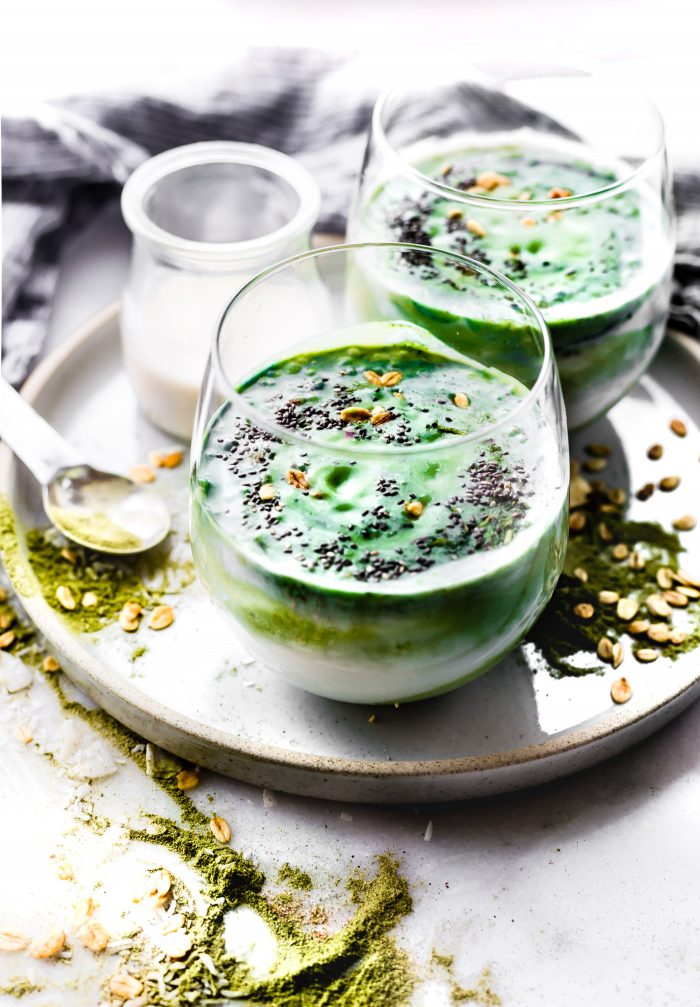 Spirulina is one of the more trendy supplements in the past few years. Even Novak Djokovic said he used spirulina to get back in shape and improve his conditioning. With that in mind, the benefits of spirulina are too much to ignore. If nothing else, add a sprinkle or two in your smoothie.
24. Figgy Pudding Green Smoothie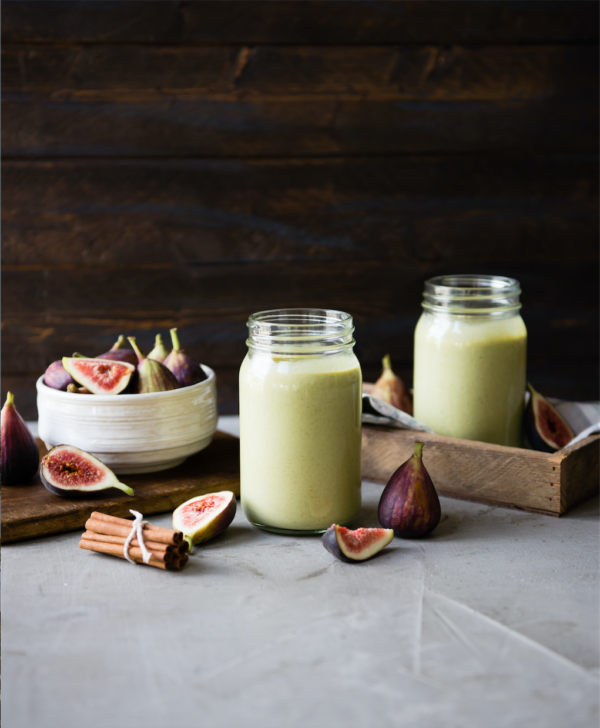 Yes, you can make your smoothie as a pudding as well. Now isn't that some tasty dessert? No to mention, healthy.
25. 24/7 Energy Boosting Green Smoothie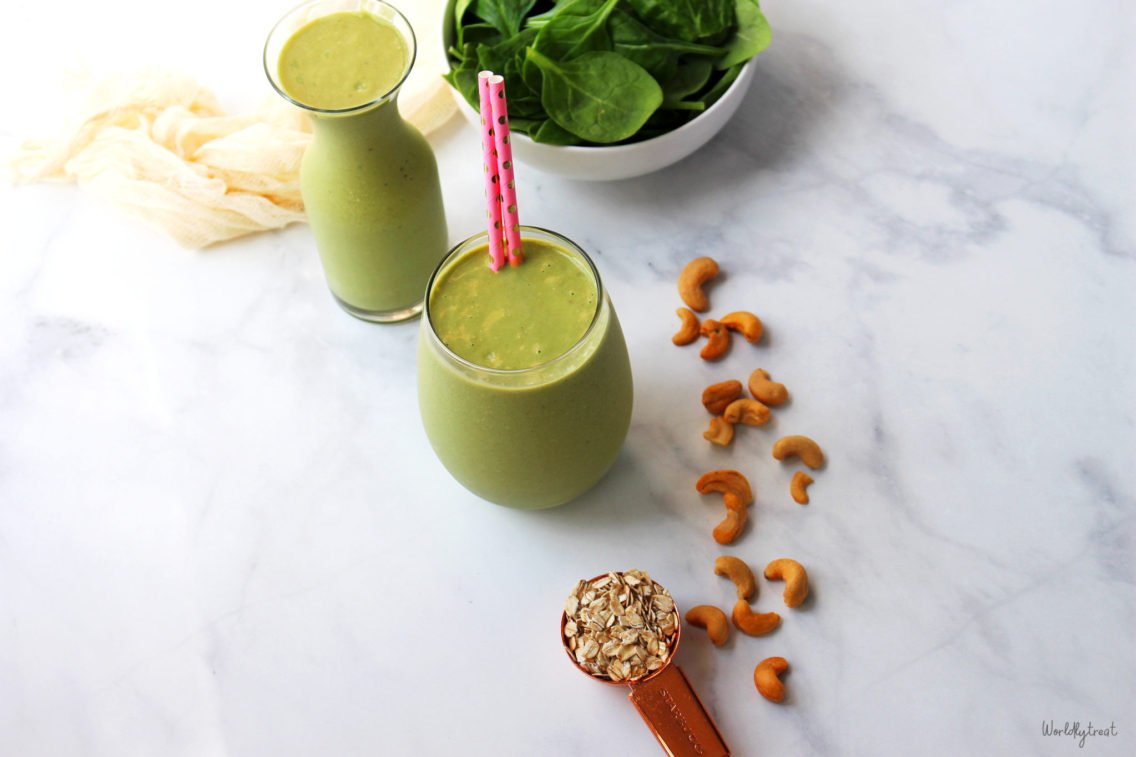 We finish off with a smoothie we all need, energy boosting one. Who here doesn't need some extra energy? Drink this smoothie in the morning, and you will thank us in the evening.