There are people that consider vegan ice cream a travesty. They say vegan ice cream, and vegan milkshake for that matter, can never replace the real thing. But there is no difference whatsoever. You just make an ice cream or a milkshake without the dairy.
Your blended drink doesn't have to contain dairy to taste good. Vegan milkshakes are just as good and delicious. And they are packed with nutrients.
Vegan milkshakes are pretty much the same as regular milkshakes. The main difference is that the milk and ice cream are non-dairy. Once you understand the substitutes, making a vegan milkshake is a breeze.
Today, we will give you some ideas for vegan milkshakes. And reading on you will have a better understanding of dairy substitutes.
1. Samoa Cookie Chocolate Milkshake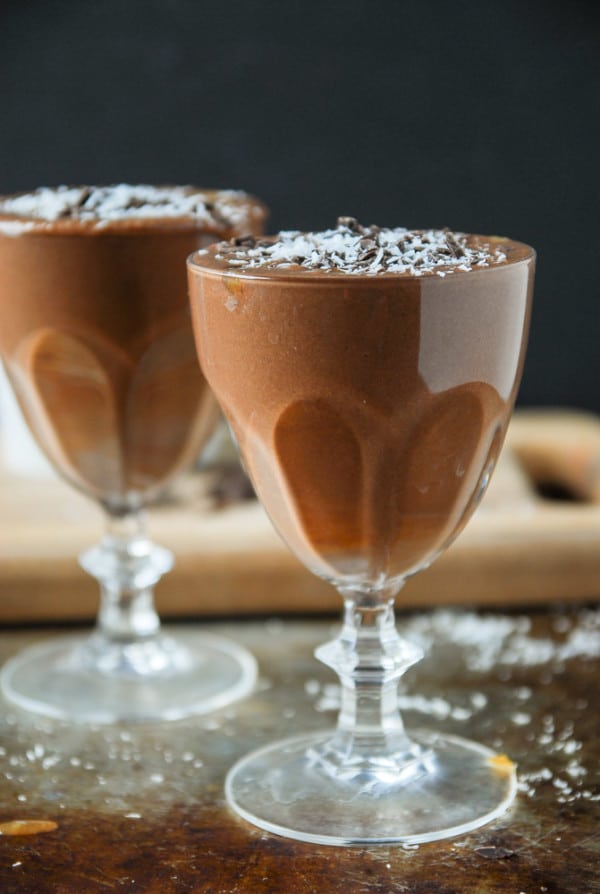 Samoa cookies are some of the best cookies. We all remember them from our time as kids. Samoa cookies are a classic and go-to favorite for many kids nowadays as well. Today, we will give you an idea how to use your coconut/chocolate/caramel cookie for a milkshake.
2. Mulberry Acai Milkshake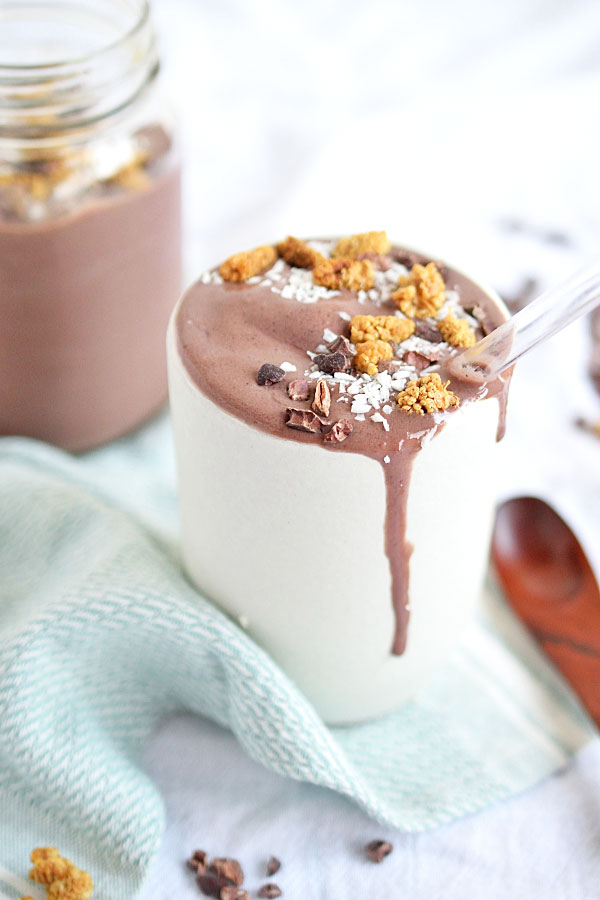 If you notice any difference between this milkshake and non-vegan milkshake, tell us. There is absolutely no difference. You might think there is dairy milk and ice cream inside. And the pairing of mulberries and acai berries is just magical. Add in some cacao and you bring natural chocolate notes to the milkshake. Why use sugar and chocolate when you have cacao?
3. Persimmon Cardamon Shake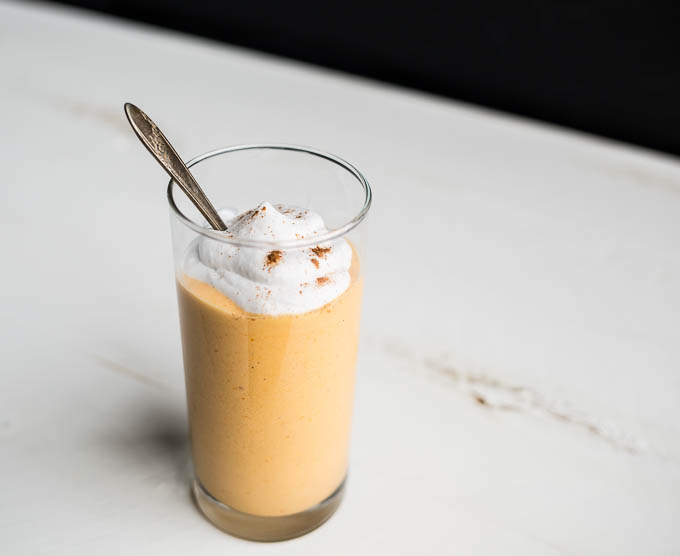 Would you try a milkshake with some spices in it? Well, if you want more nutrition and health benefits off of your milkshake, this is it. This immune-boosting treat is easy and delicious. Most importantly, it is vegan and gluten-free.
4. 3-Ingredient Avocado Almond Milk Shake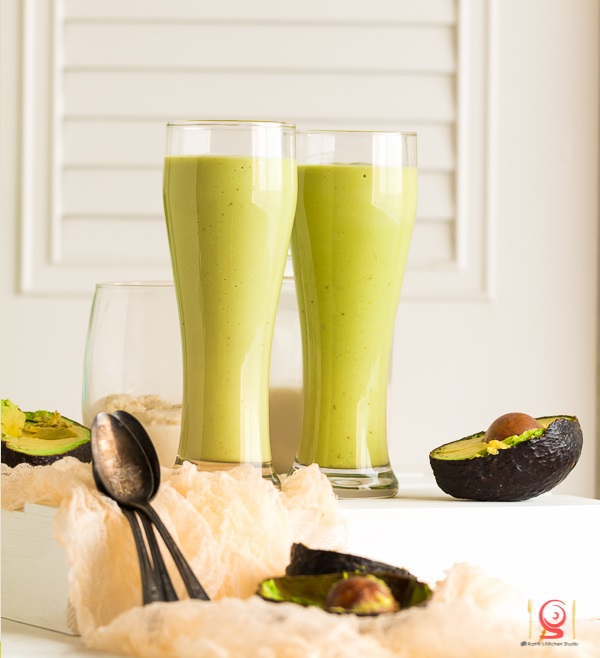 You can never go wrong with a green smoothie, green milkshake, or anything green. It is the color of healthy food. With that in mind, we have a milkshake you can make in less than five minutes. This 3-ingredient smoothie can substitute a breakfast. There are no more reasons and excuses to skip a healthy breakfast.
5. Strawberry Cupcake Milkshake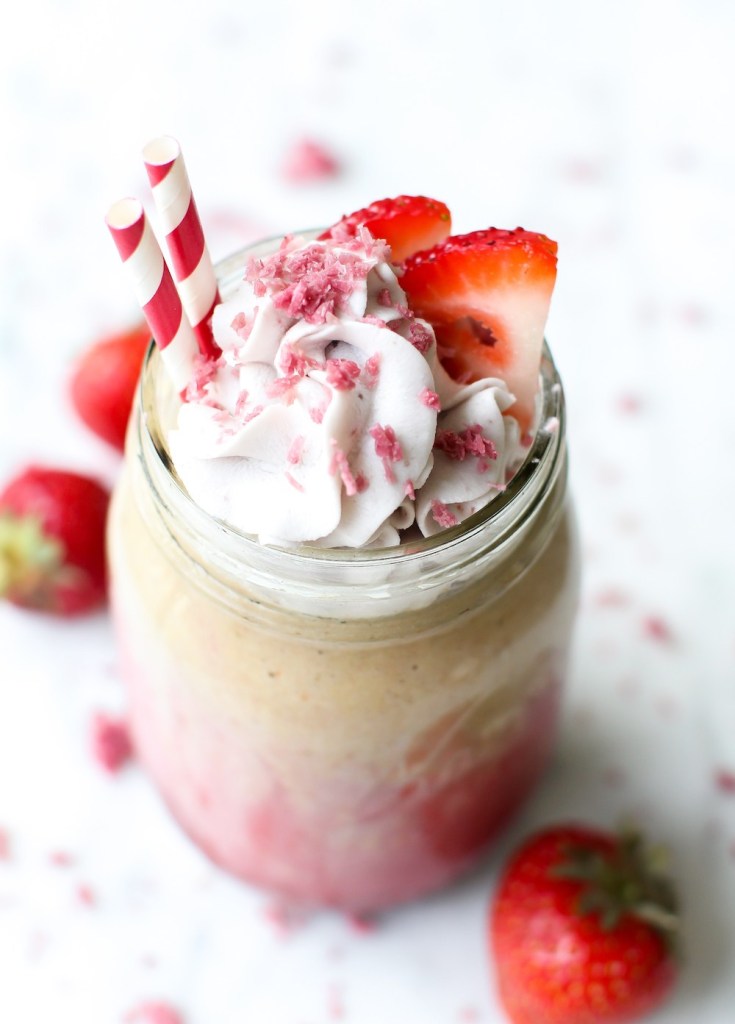 Strawberries are famous for their delicious taste. They make a great addition to milkshakes, smoothies, and ice cream. This sweet berry and vanilla milkshake is great for creamy lovers. It is like a dessert through a straw.
6. Custard Apple Milkshake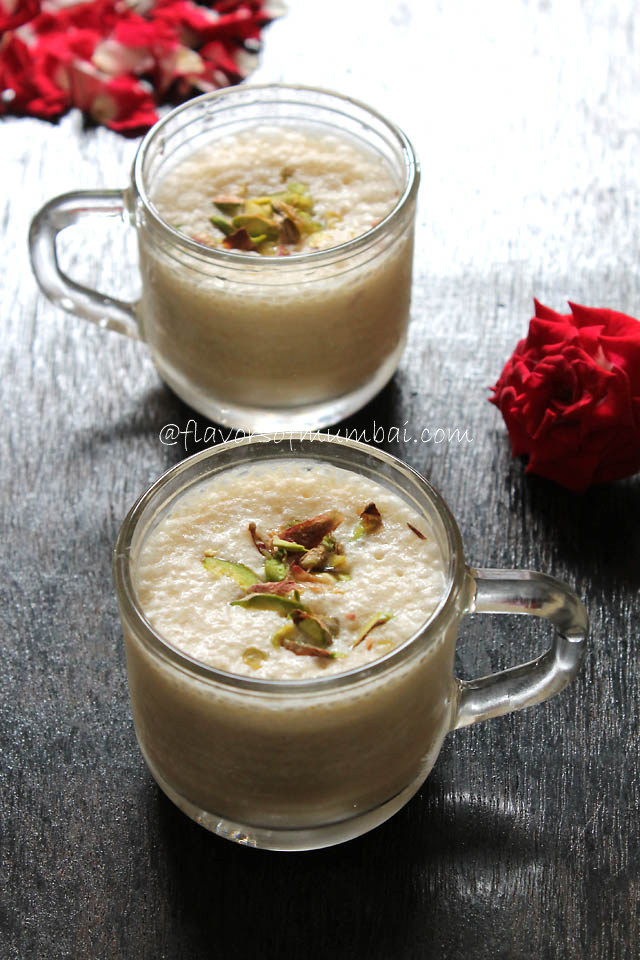 Custard pie is a classic dessert. And apple is the go-to ingredient for it. Now, we have a milkshake version of it. With some pistachios and rose petals, this guilt-free milkshake is just a delight to try. You can replace dairy milk with coconut milk, and replace sugar with jiggery powder. This makes the milkshake that much more healthy and nutritious.
7. Black Sesame Milkshake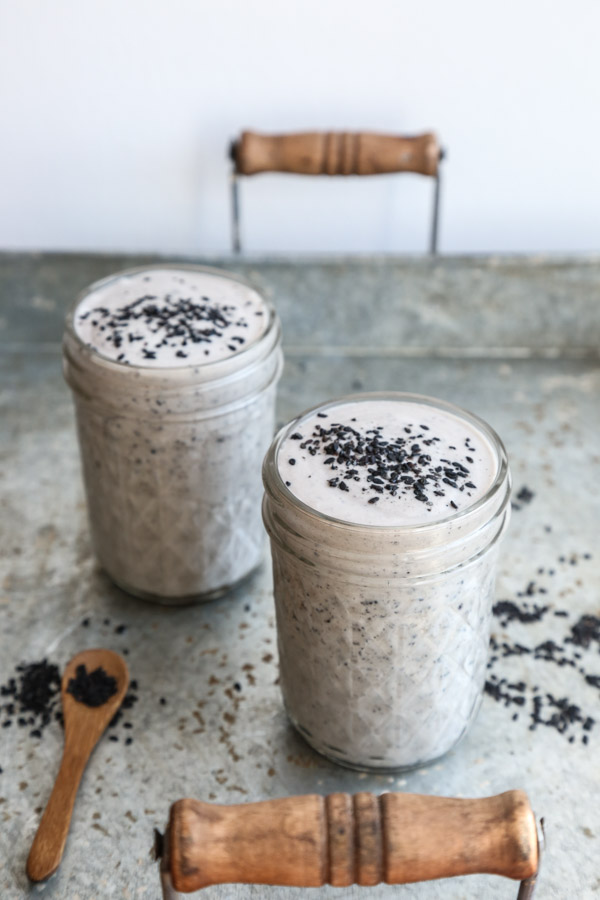 Black sesame seeds are a hidden delight. They are not as popular and common in dishes as they deserve. Black sesame seeds are a great source of healthy fatty acids. To bring out their nutty quality, give them a gentle toast before you make a black sand and throw them into a milkshake.
8. Peanut Butter And Jam Shake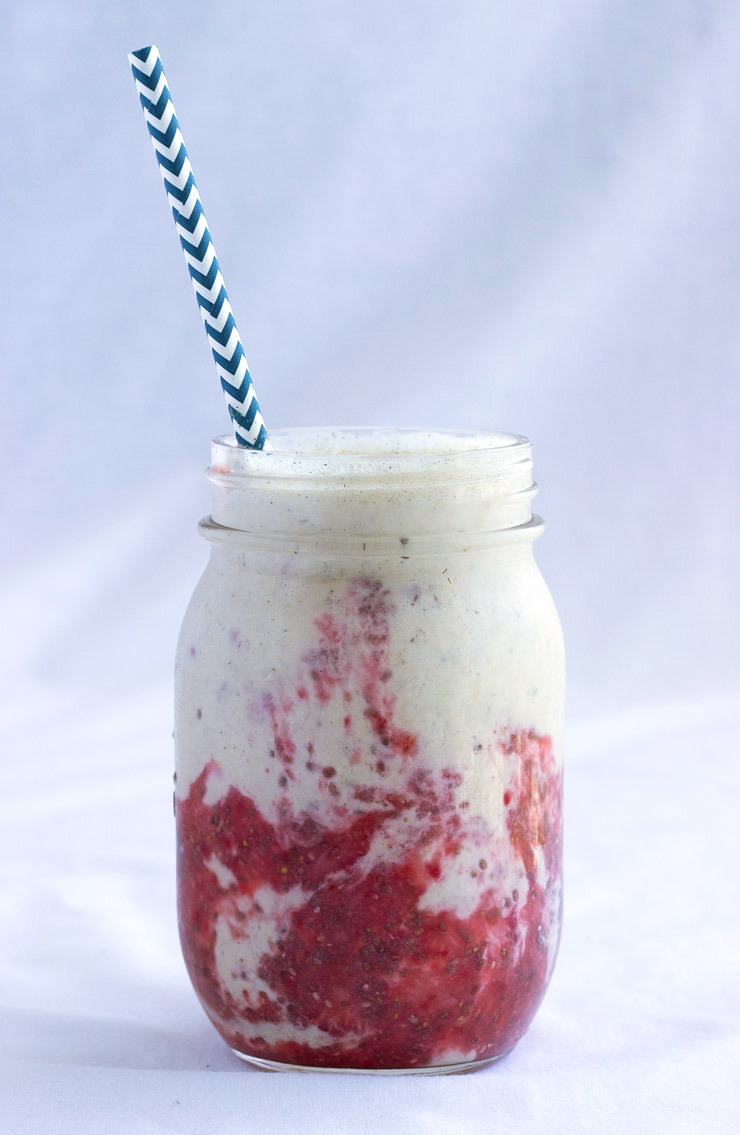 Peanut butter and jam or peanut butter and jelly are a classic combo. Most of us grow up with these sandwiches. Now, you can recreate that childhood memory, but in a more healthy way. This milkshake will bring you back to your younger years. It is simple and yummy at the same time. We love it.
9. Creamy Watermelon Coconut Milkshake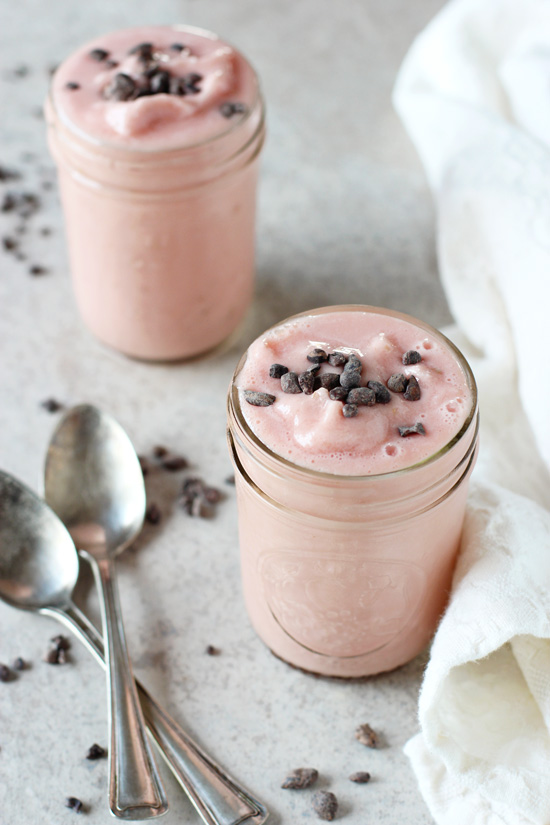 It is time for the ultimate summer treat. We know watermelon is a summer fruit. Who doesn't love some refreshing watermelon in the hot and humid summer days and nights? Right? Well, here is another idea how to use watermelon. Bonus: you can freeze watermelon and use this recipe later in the year. Yup, that is right, you need frozen, not fresh watermelon for the recipe.
10. Tahini Date Shake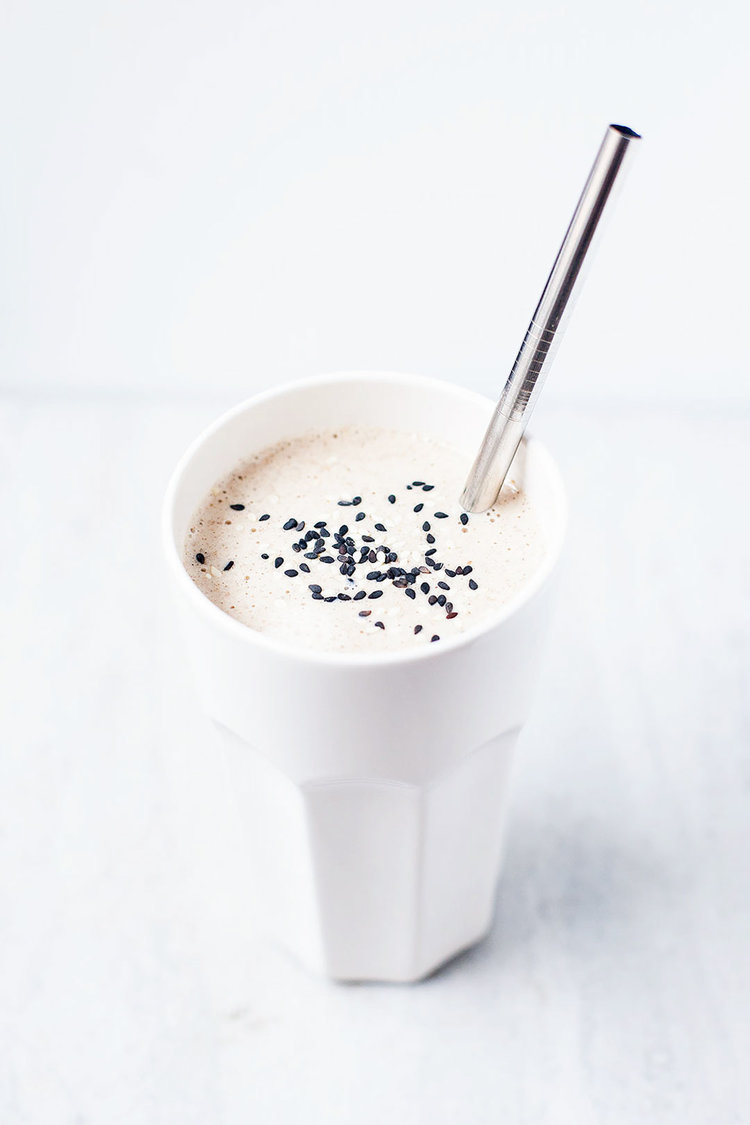 Did you know that dates are some of the sweetest fruits on the market? Well, we use their sweetness for this shake. The best part here is that you get your sugar from 100% natural sources. Bananas and dates make for a great combo. You still get a creamy milkshake, but in a healthier version.
11. Adzuki Milkshake 2-ingredients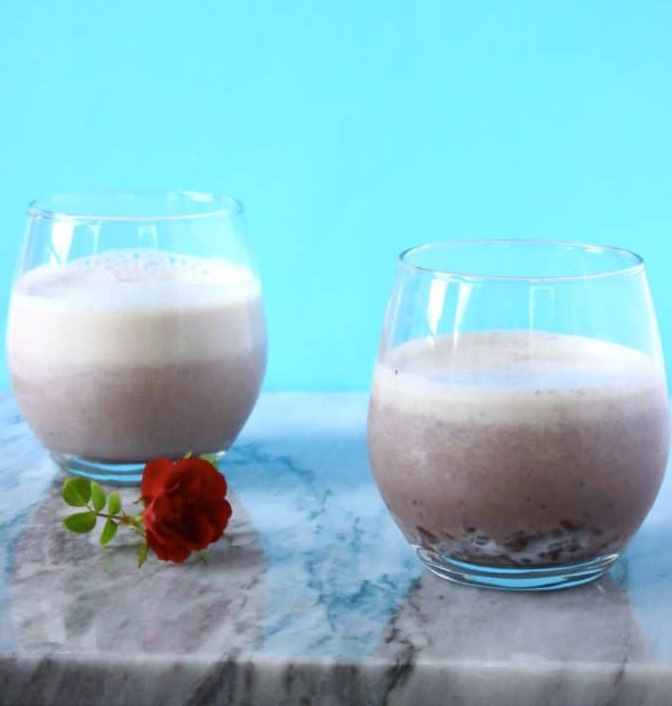 Adzuki beans are an annual wine widely cultivated through East Asia. And you will love it in your milkshake. This 2-ingredient recipe is a perfect delight for the hot summer days. You get a creamy and super simple recipe. And most importantly, a healthy and vegan one.
12. Rhubarb Milkshake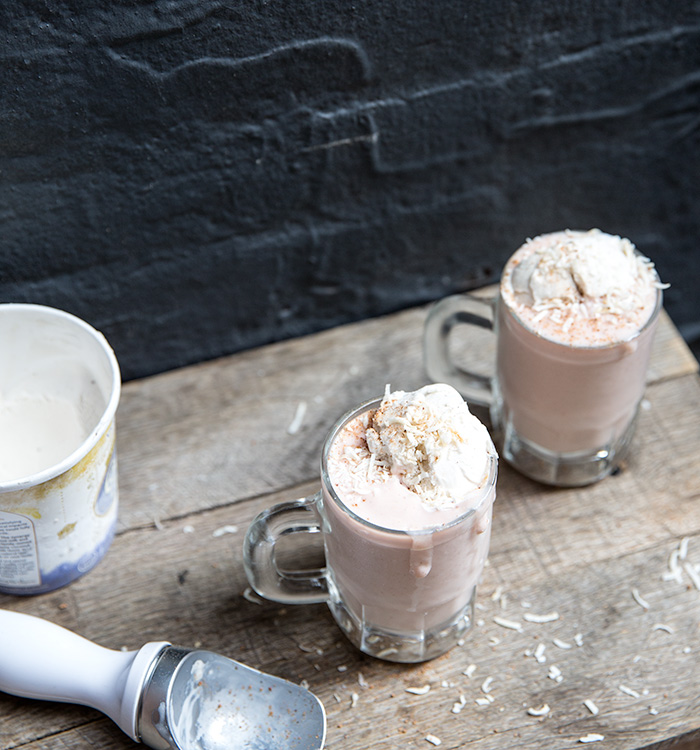 Rhubarb is a great plant. The problem is, the tartness is a deal breaker for some people. But the solution is quite simple. Mix rhubarb with something sweet like honey, agave nectar, or maple syrup. That is the trick we use for this milkshake as well. And if you cannot find fresh rhubarb, try the frozen section. With the leftover rhubarb you can cook another dish.
13. Coconut Lime White Chocolate Milkshake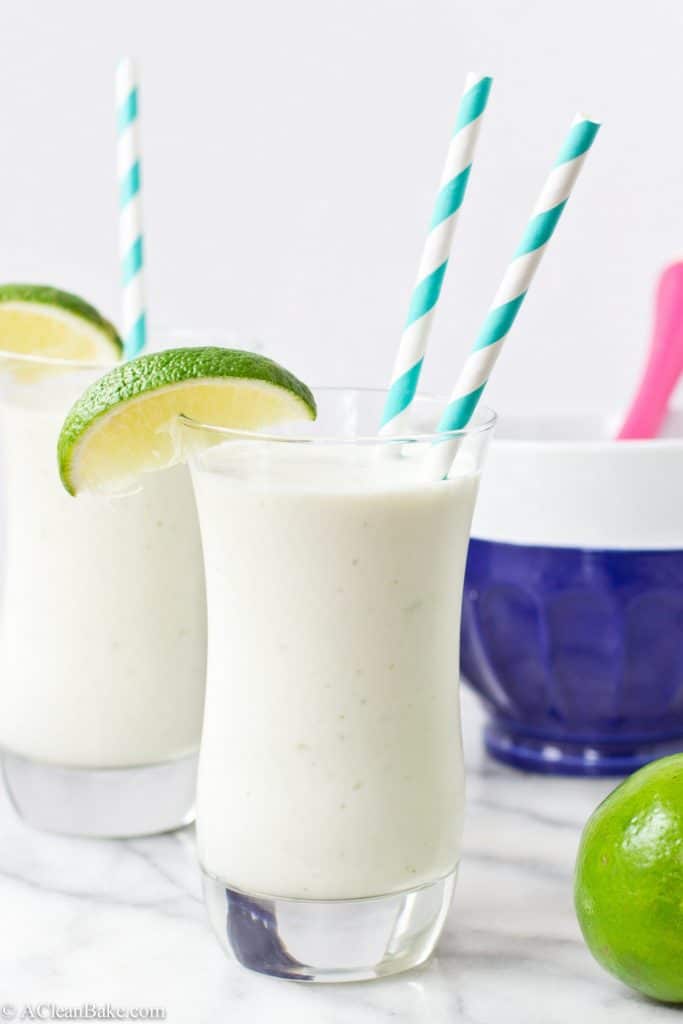 The best part about this milkshake is you can turn it into an ice cream if you like. Yes, that is right, the creamy consistency is great for an ice cream. Make it in bundles, and freeze the leftovers. Sounds simple and easy enough for you? You get a great contrast by mixing creamy coconut and refreshing lime.
14. Dairy-Free Mango Lassi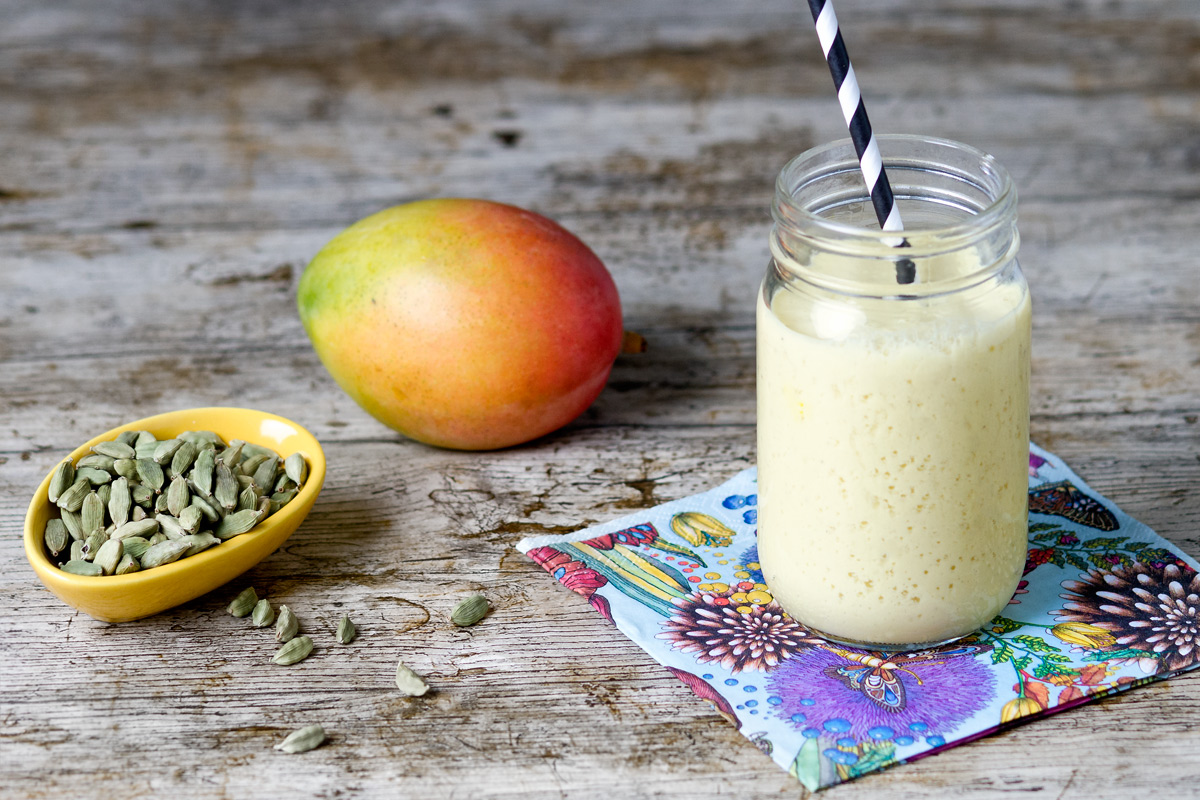 India has the highest percent of vegetarians in the world. That is where this drink comes from. It is a perfect drink for the hot summer months. During the summer, we all look for a shade, a pool, or the fridge to cool us down. Well, this delicious drink will provide just that. With a sweetness of mango and coolness of yogurt, you get an ideal taste for satisfying your thirst.
15. Raw Mint Chocolate Chip Milkshake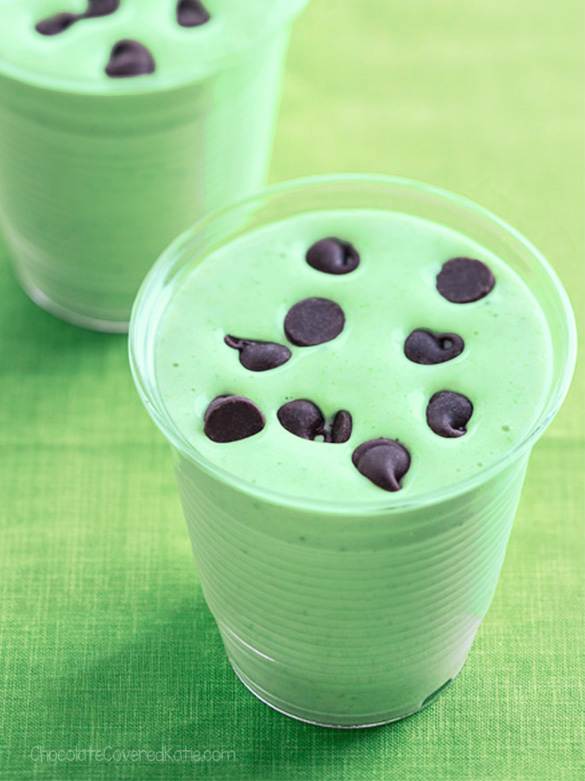 McDonalds Shamrock Shake is a popular dessert. But that dessert contains more than 400 calories and 64g of sugar. Do you want a healthy alternative? We have a recipe how to make a flavorful, delicious, and healthy shamrock shake at home. The mint chocolate chip flavor is definitely a fan-favorite.
16. Blueberry Cream Raw Vegan Milkshake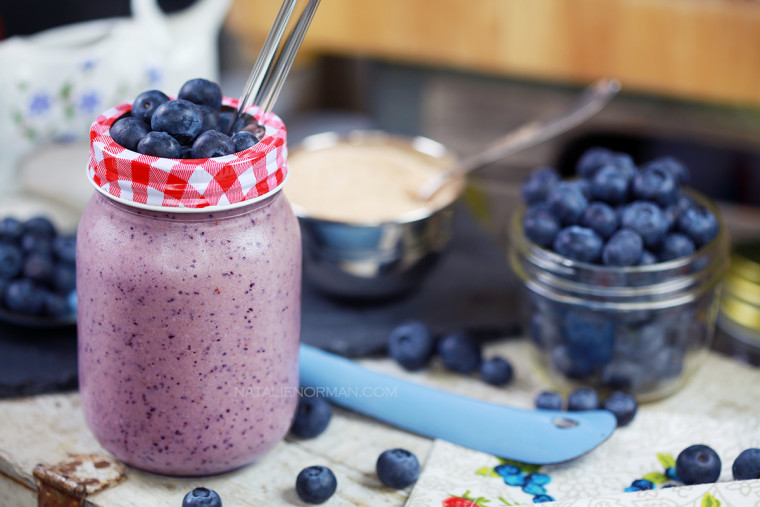 This milkshake uses one of the best alternatives for dairy in vegan milkshakes, lucuma powder. It is a dried fruit low on the glycemic index that adds a sweet and creamy flavor to your dessert. It works perfectly in a blueberry milkshake. And most importantly, lucuma powder contains tons of minerals and vitamins like iron, zinc, calcium, and vitamin B3.
17. Coffee Nice Cream Shake
Are you a coffee addict? Do you know the negative side effect of caffeine? Do you need a cup of coffee to wake you up in the morning? Well, there is a solution for all your troubles. And it comes in the form of a milkshake you can make in a matter of minutes. This refreshing and energizing treat can easily substitute your morning cup of coffee.
18. Sweet Potato Almond Shake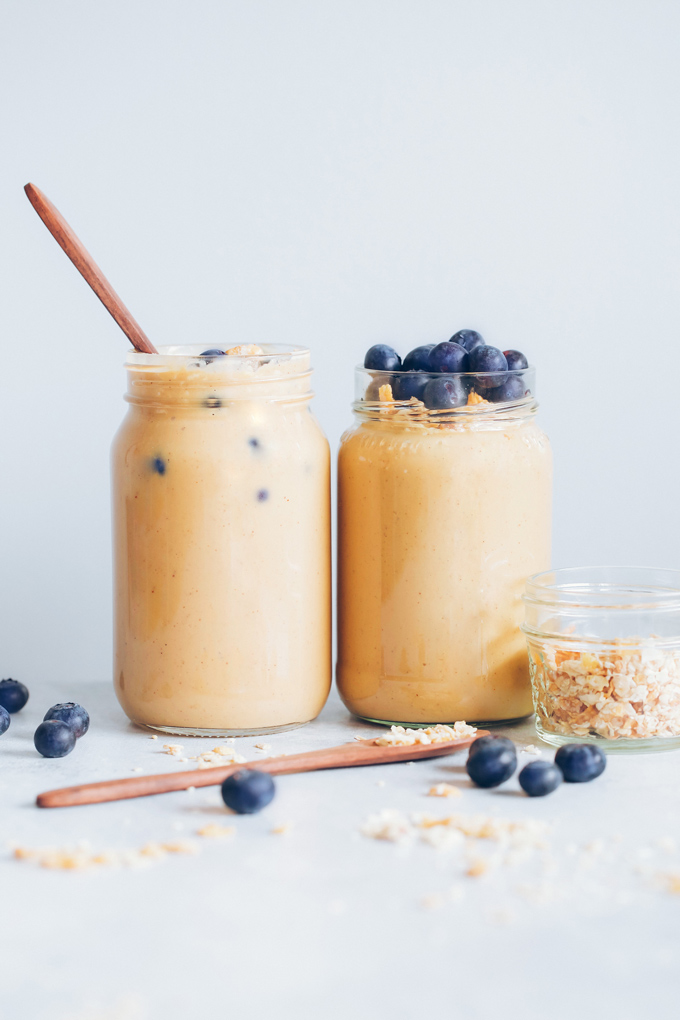 Sweet potatoes are the healthy alternative to chips and potatoes. Unlike regular potatoes, they are not starchy and full of carbs. In fact, sweet potatoes are really good for you. They are rich in beta-carotene, almost as carrots, and fiber as well. That being said, sweet potatoes make a great milkshake ingredient. They bring a natural sweetness to your drink and help you get a creamy and rich texture.
19. Vegan Peach Cobbler Milkshake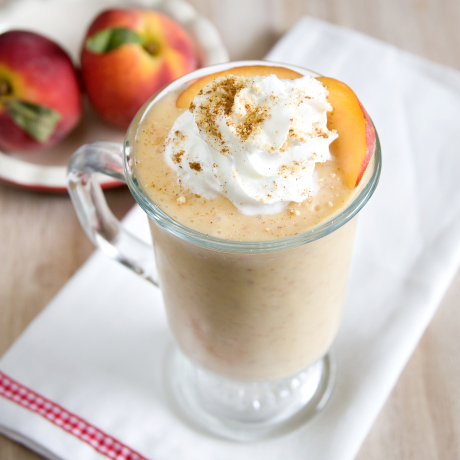 Cobbler is a dish with fruits and savory filling poured into a large baking dish and covered with biscuit or dumping. You bake it. If you want something you can prepare faster, we give you the peach cobbler milkshake alternative.
20. Pumpkin Chip Milkshake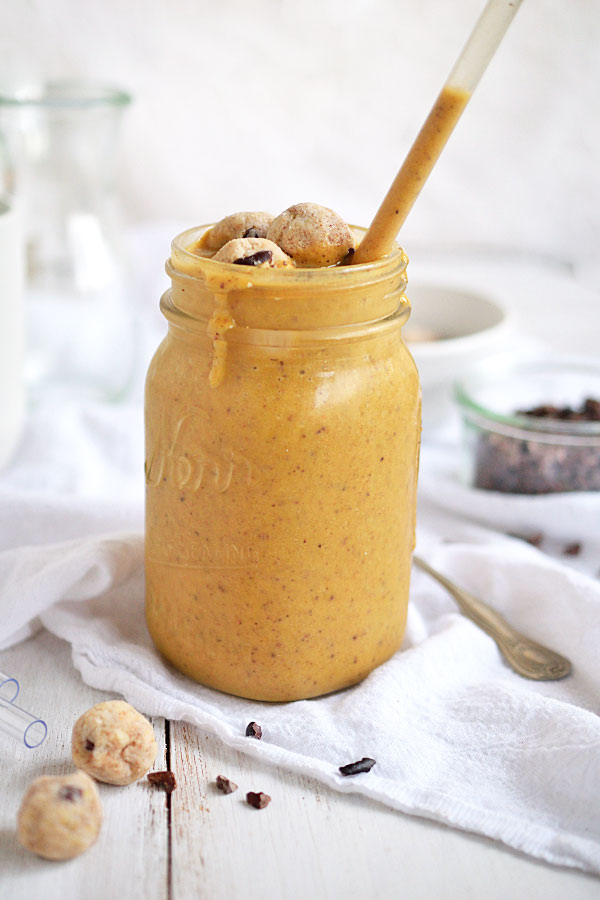 Think of this milkshake as a cross between pumpkin pie and chocolate chip cookies. It is that good and delicious. This shake will bring you tons of energy. Tastes good and it is a great vegan option. Pumpkins are the treat of the fall season. And it is time to give them a milkshake treatment.
21. Golden Turmeric Milkshake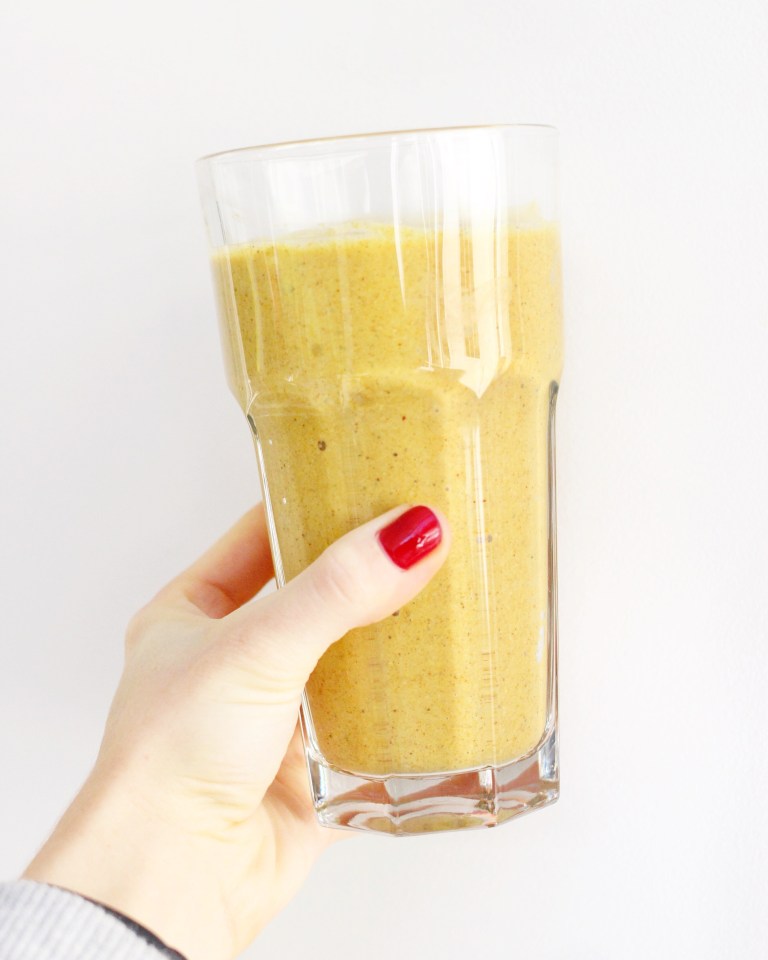 Turmeric is one of the most popular spices nowadays. We didn't know about it some 10 to 15 years ago. But the staple in Indian cuisine is now a great addition to our kitchen. Turmeric is one of the best and healthiest anti-inflammatory spices on the market. Combine it with a thick and creamy texture of frozen banana, and you have a tasty milkshake.
22. Vegan Peppermint Milkshake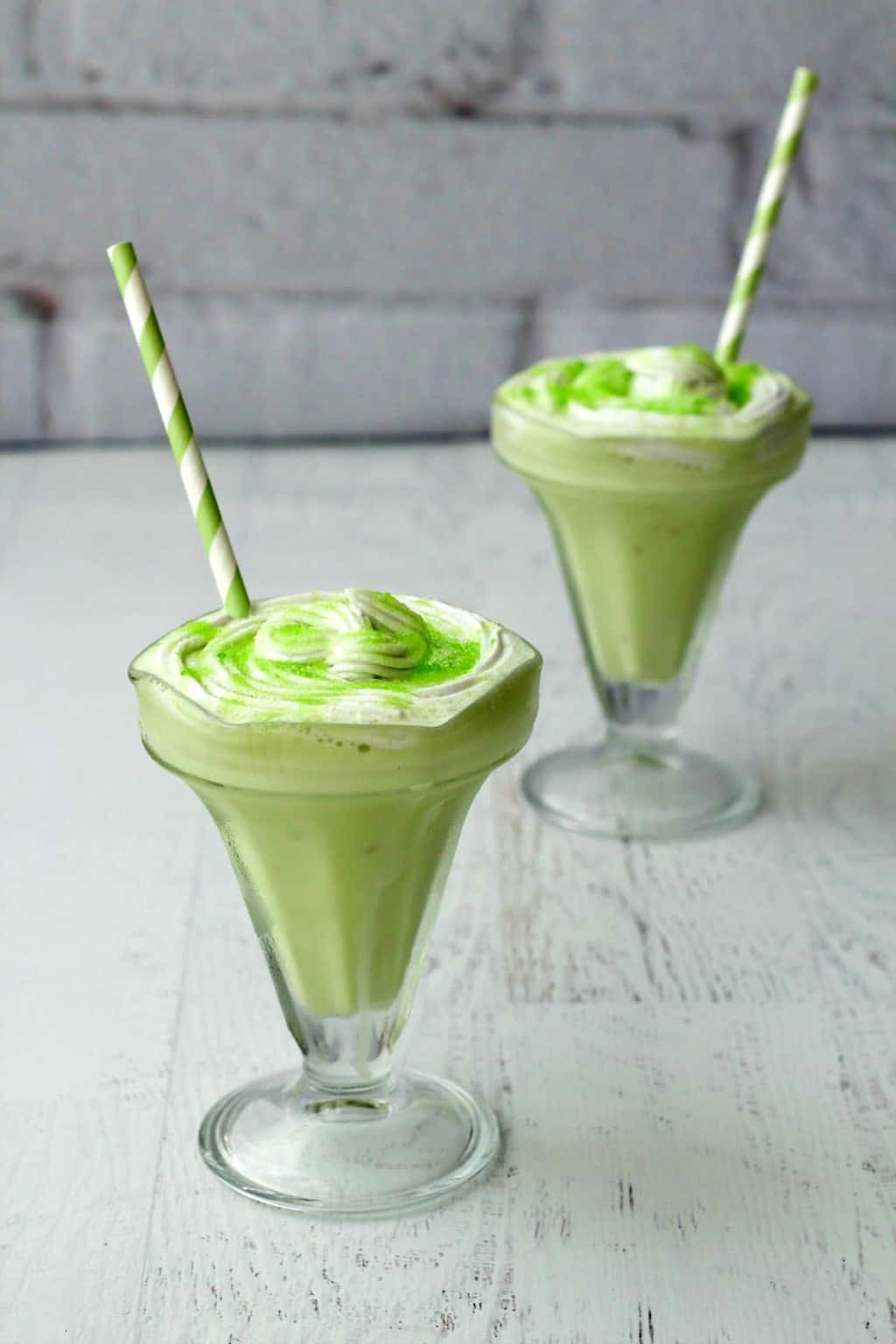 Do you need something green for St. Patrick's Day? Well, we have a delicious minty green milkshake you can prepare in just five minutes. Time to get on the lucky charm train.
23. Cherry Walnut Milkshake With Cardamon And Vanilla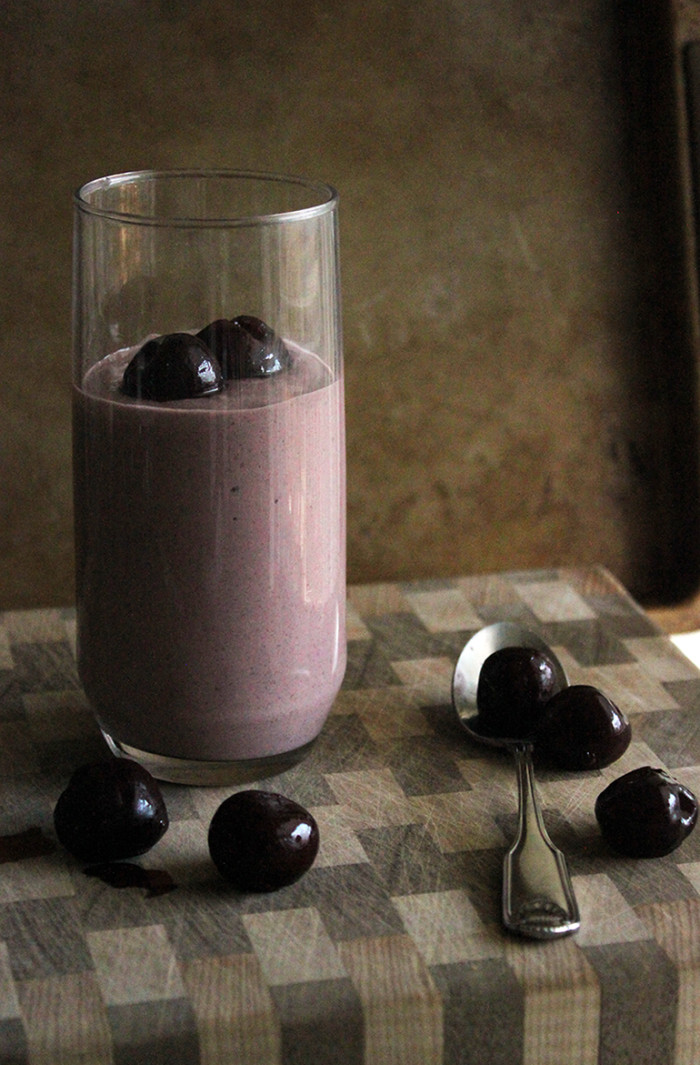 Do you crave something decadent? But you want to avoid a cookie or chocolate? Well, there is a solution for your sugary craving. And it is a healthy one. This thick and creamy milkshake has subtle elements of sweetness to satisfy your sugary touch.
To make it even healthier, we finish this list of vegan milkshakes with a recipe with homemade milk.
24. Marshmallow Vanilla Bean Milkshake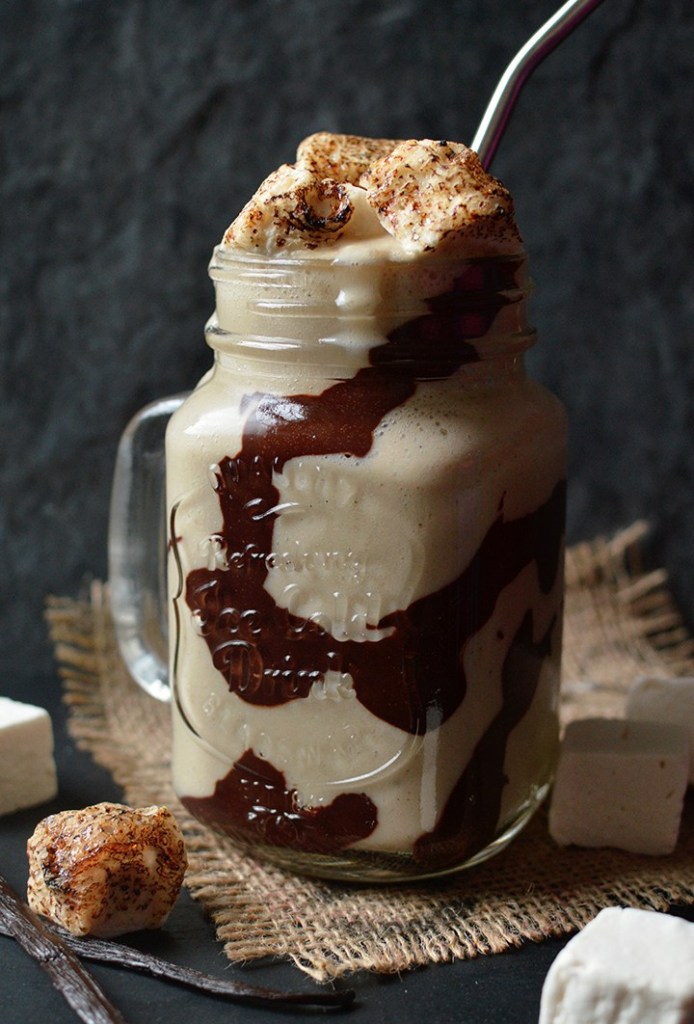 Toasted marshmallow is a special part of summer evenings. One of the best ways to enjoy it is with chocolate. Well, now, we want to give you a recipe with less sugar.
With that in mind, what is your guilt-free vegan milkshake recipe? Share it with us.