Kale is one of the most popular superfoods nowadays. Kale plants have green or purple leaves, and it is the edible leaves that have made kale so popular.
Considered one of the most nutrient-dense foods on the planet, kale is loaded with antioxidants, vitamin C, vitamin A, but also small doses of minerals like iron, magnesium, and calcium. Can help reduce cholesterol, improve heart health, reduce inflammation, and much more. And you can even use kale to lose weight, as the plant is low-calorie but high-density food.
Loaded with fiber, kale can fill you up quickly with good and healthy nutrients. It is tough to dispute kale's role in optimal wellness. With that in mind, the simplest and easiest way to get more kale in your diet is with smoothies and juices. Here are some recipes you can try.
1. Turmeric Pineapple Kiwi Kale Smoothie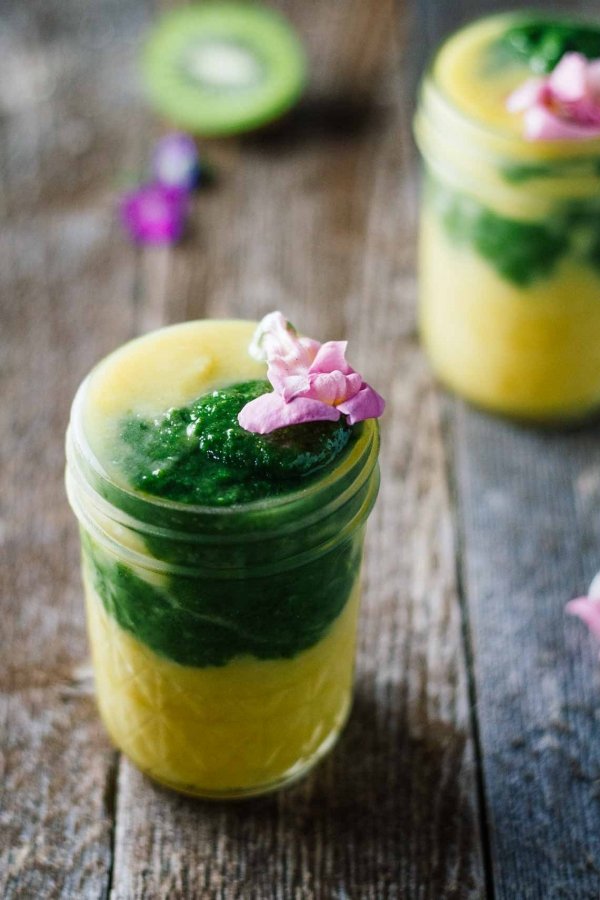 We start you off with a sweet and spicy combination. You know, just like Chinese food, sweet and sour. Kale has a rather bitter taste, so it is always good to get some fruits like pineapple to sweeten it. And for those looking for the extra punch of anti-inflammatory properties, turmeric will help you.
2. Ultimate Superfood Smoothie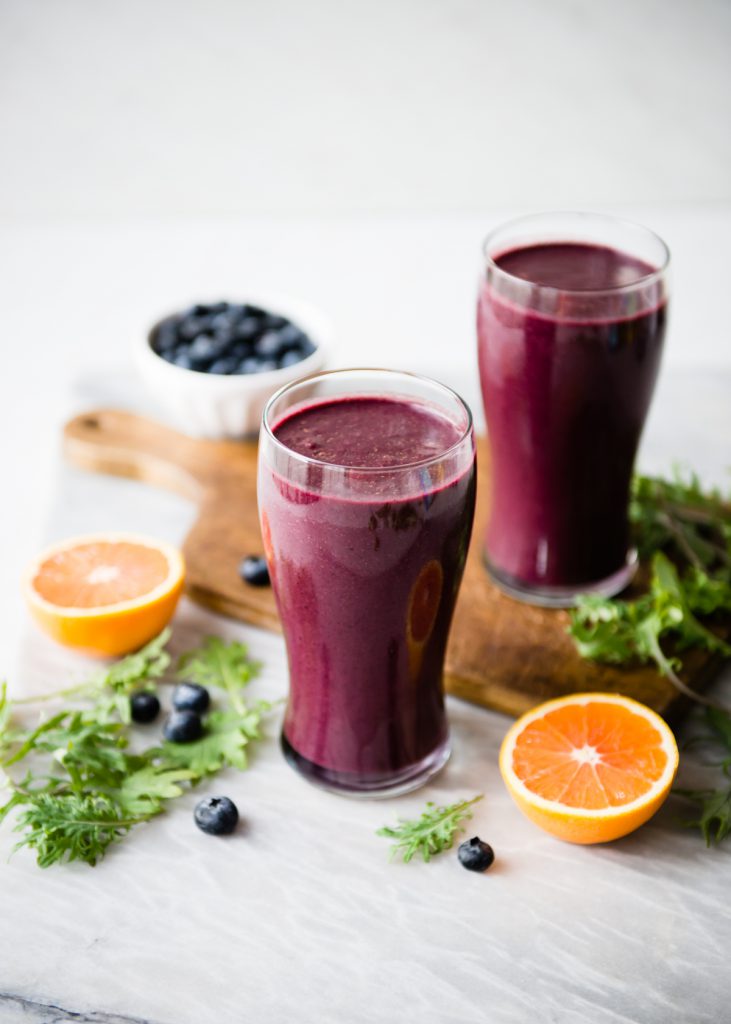 When you are in dire need of vitamins and minerals, you have to go over the top. We all know the saying, go hard or go home. Well, this is the smoothie you consume when your immune system is down. Packed with superfoods like kale, spirulina,  berries, and more, the drink will get you back on track instantly.
3. Orange Kale Quinoa Smoothie Bowl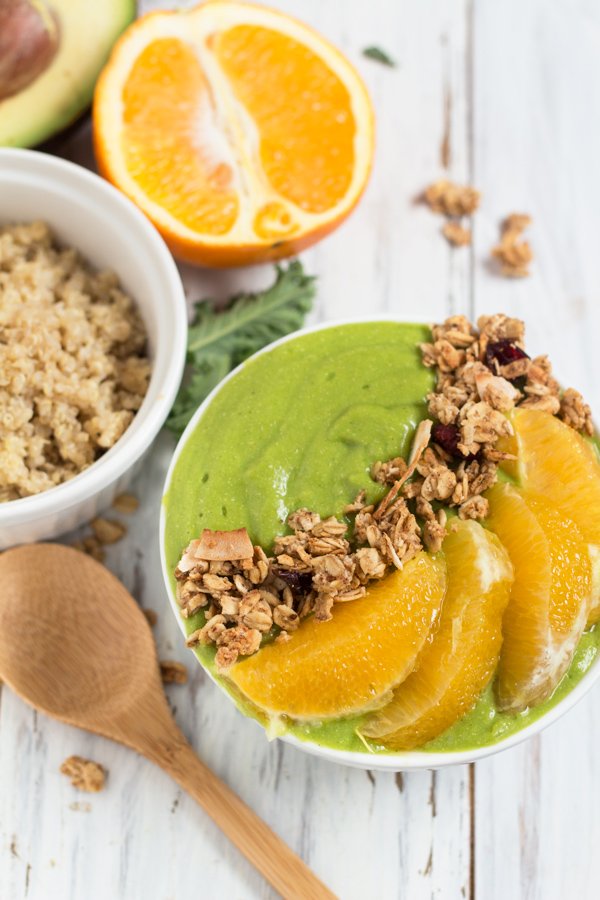 Vegetarians and vegans are always looking for ways to get more protein in their diet. One way to do that? Quinoa seeds. One of the best alternatives as plant protein, quinoa also helps your digestive health and bowel movement. Sprinkle some on top of your kale smoothie for more nutrient dense breakfast.
4. Kale And Pear Smoothie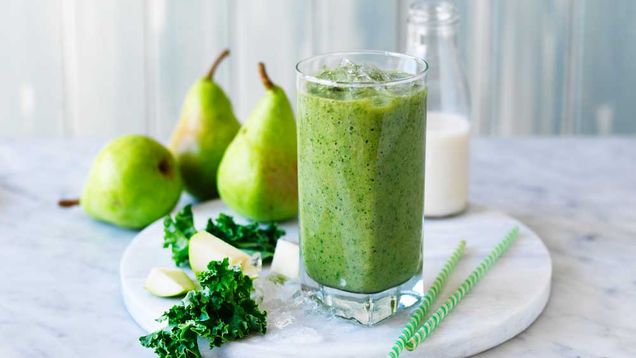 Some people want to keep things simple. And there is nothing wrong in that. There is no need to load up on different fruits and veggies for your smoothie. Sometimes, just two ingredients is more than enough. Pears will definitely fill you up, and you won't feel hunger for a while.
5. Blackberry Banana Kale Smoothie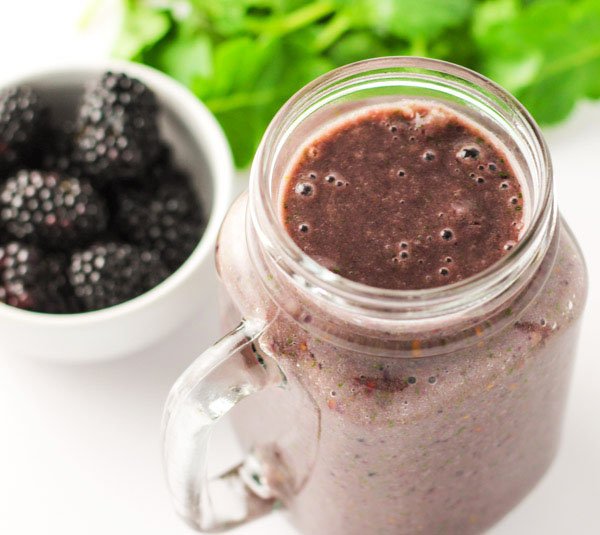 Bananas are a staple in smoothies. And there is a reason for that. Bananas can basically substitute a small breakfast, and with some berries and kale, you also get the antioxidants punch you need for kick starting the day.
6. All Green Veggie Smoothie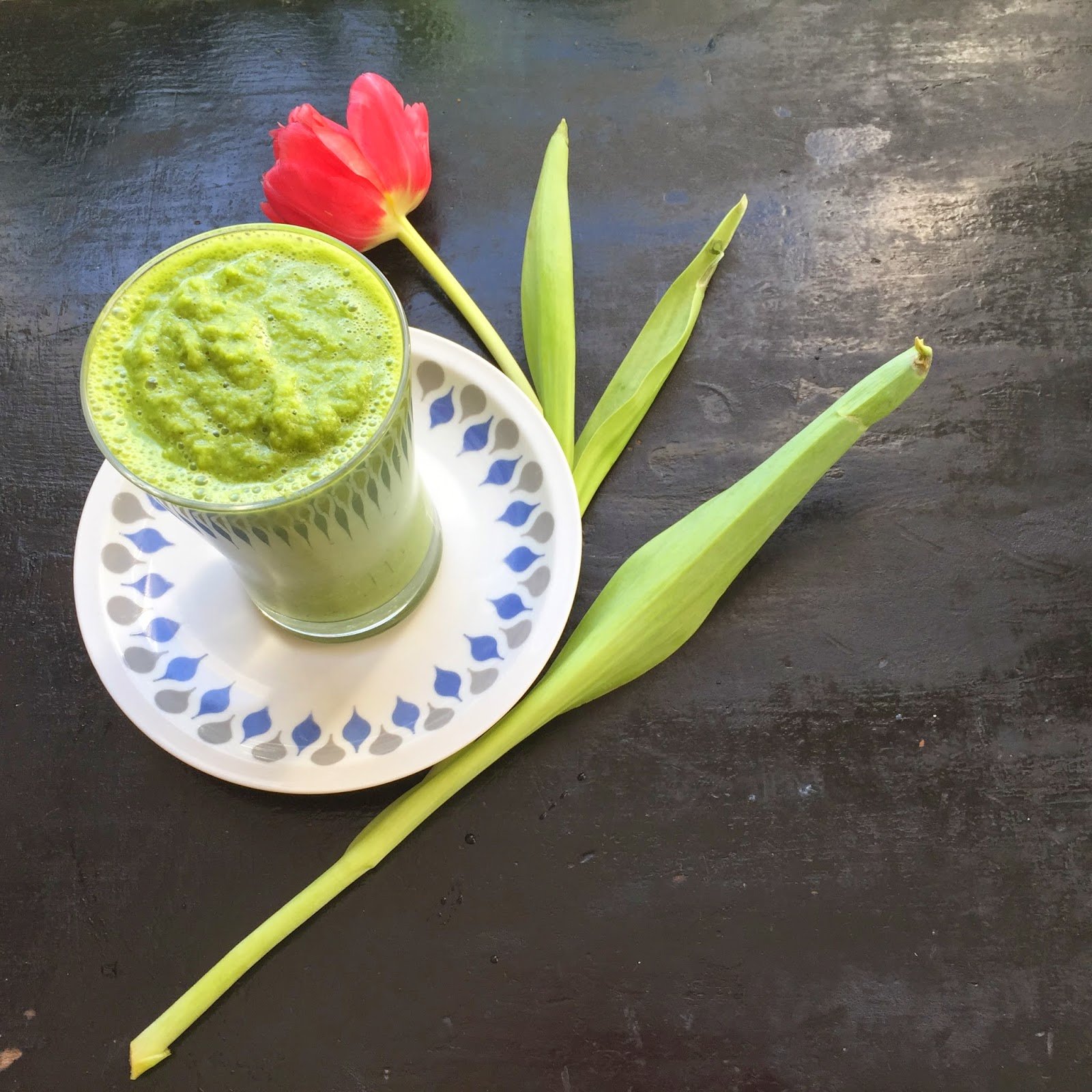 There are some nutritionists who will tell you that green smoothie or juice is the best thing you can make. Fruits should be limited to minimum in juices. So, with that in mind, going green is the ideal smoothie. It is up to you to choose all the green vegetables, but here is one idea to start.
7. Matcha Energy Green Smoothie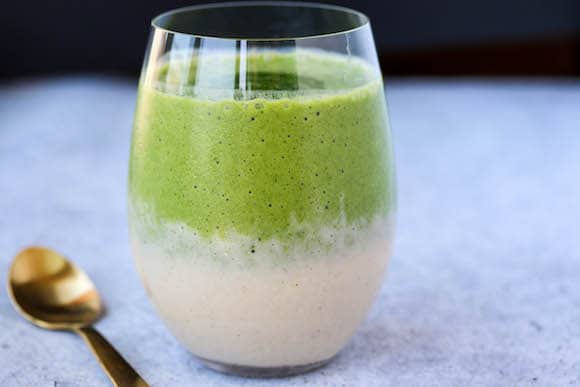 Matcha green tea is one of the better supplements you can add to your smoothies. Supplementation is essential in some cases. And there is nothing wrong with that. Matcha green tea is one of the most antioxidants rich supplements. And we know antioxidants help us stay young and glowing.
8. Iron Boosting Smoothie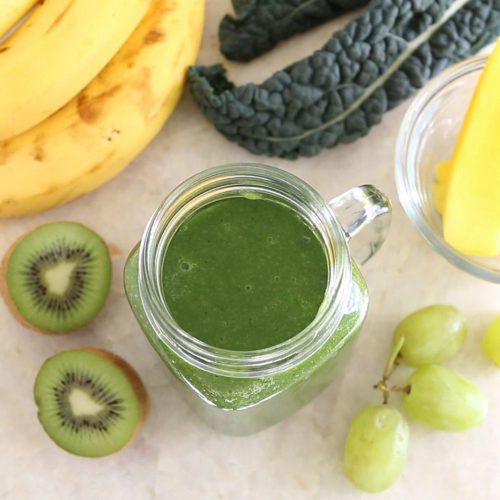 Women often have troubles with their iron content. One reason is due to their menstruation cycle. After all, considering how much blood they loose, it is logical to be anemic. You can replace all that lost iron with a boosting smoothie packing all the iron rich foods you need.
9. Berry Green Dream Smoothie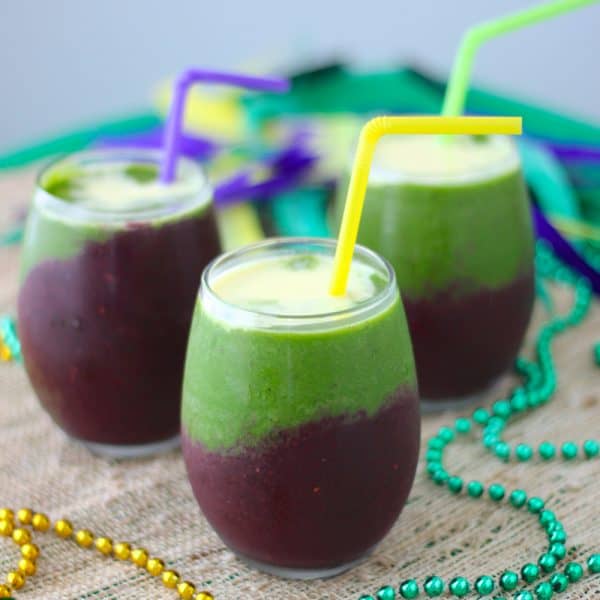 Berries are always a nice idea. They are sweet, but not that much, and they are loaded in antioxidants. You can never go wrong with berries. Your skin will definitely thank you.
10. Kale Honey Dew Melon Smoothie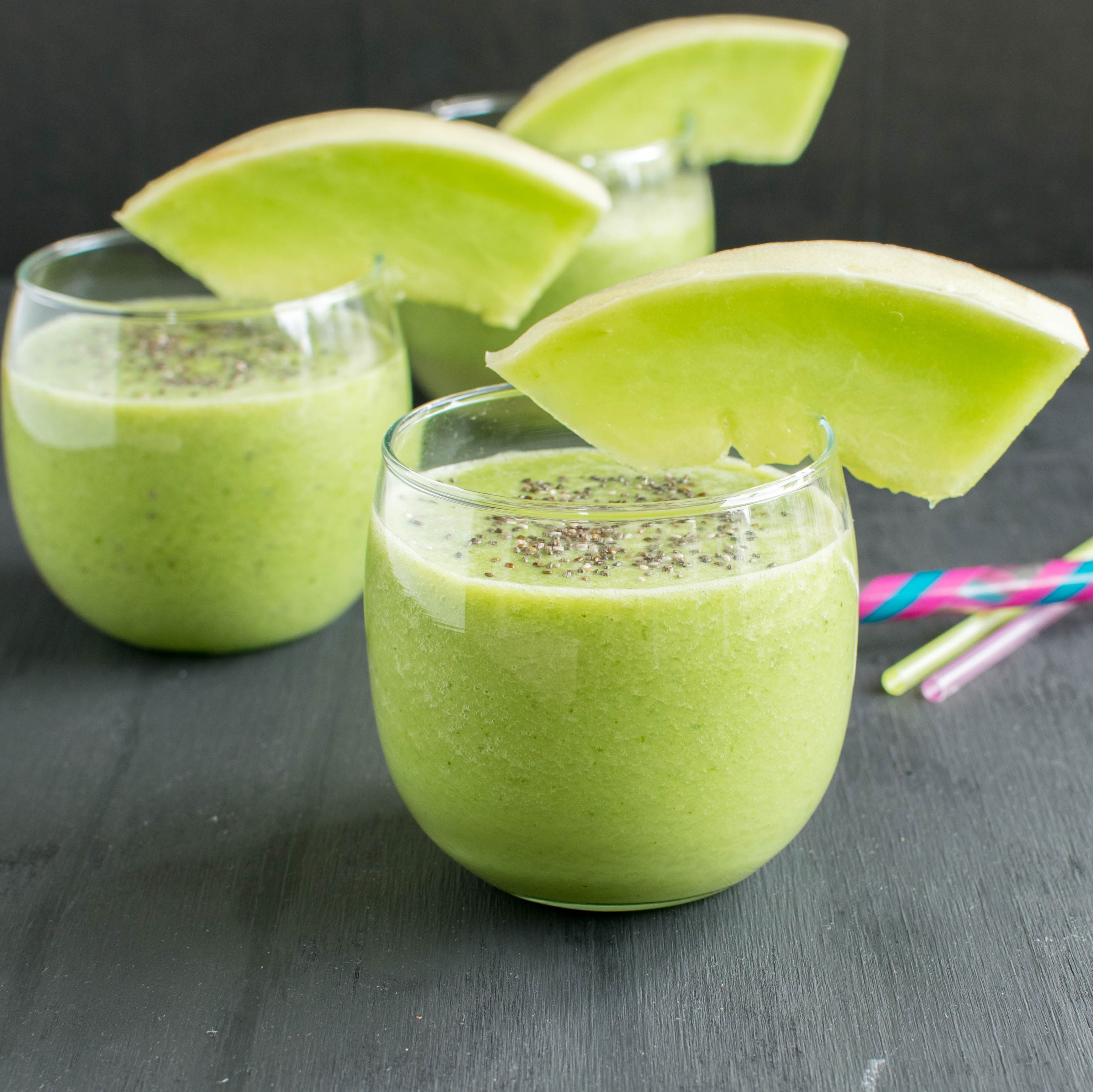 We mentioned before that kale has a rather bitter taste. Well, if you want to mask that taste, and add some sweetness, go with honey. There is no better natural sweetener.
11. Secret Ingredient K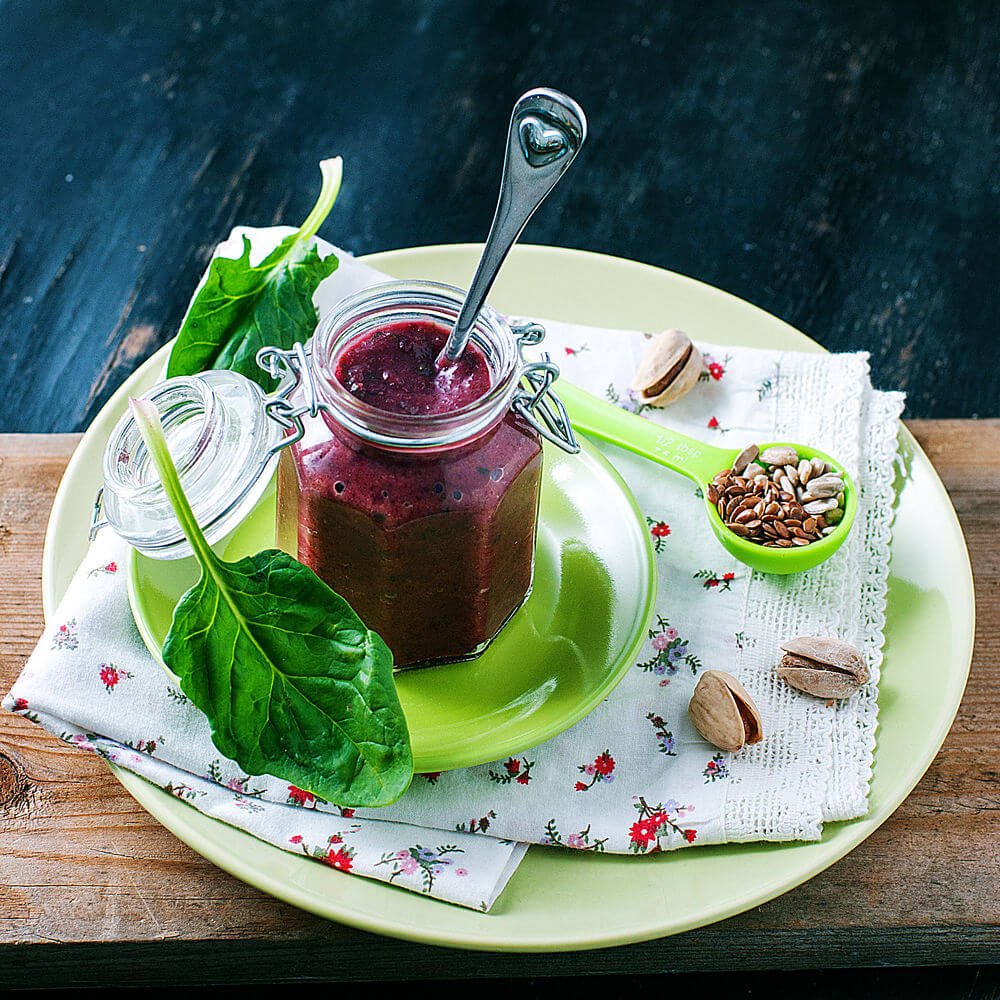 You can say this smoothie is a rather tropical and exotic. After all, with avocado and guava, there are some unique fruits in there. Just a glass of this smoothie is more than enough to substitute your breakfast. And thanks to the seeds in it, you will feel full.
12. Lacinato Kale Green Smoothie With Marian Plums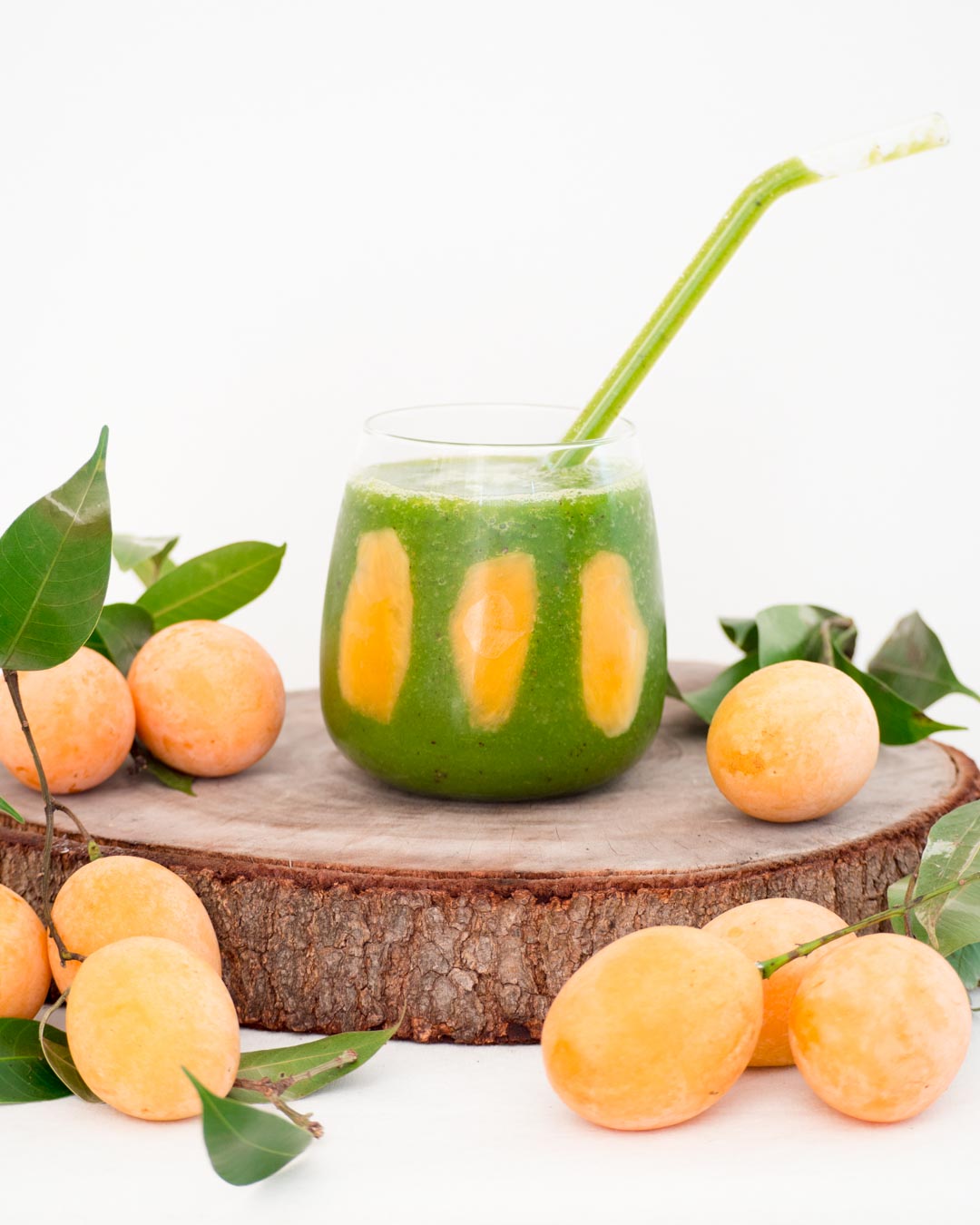 If you want more texture to your smoothie, add some whole fruits. Plums are popular fruit, and they are also loaded with antioxidants. Bonus: your smoothie will look quite natural with the yellow green color.
13. Edamame Smoothie With Mango Kale And Green Apple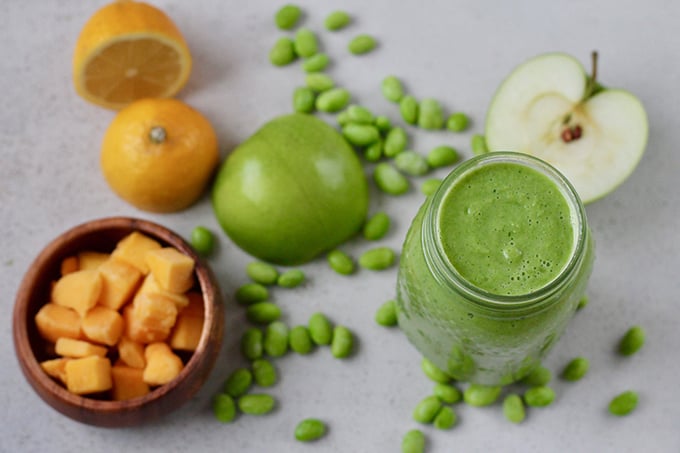 You rarely see beans as ingredients in a smoothie. Well, there is always a twist. Why not try something unique? Most of the ingredients are sour, so do not expect a sweet smoothie.
14. Beauty Booster Smoothie With Kale And Cranberries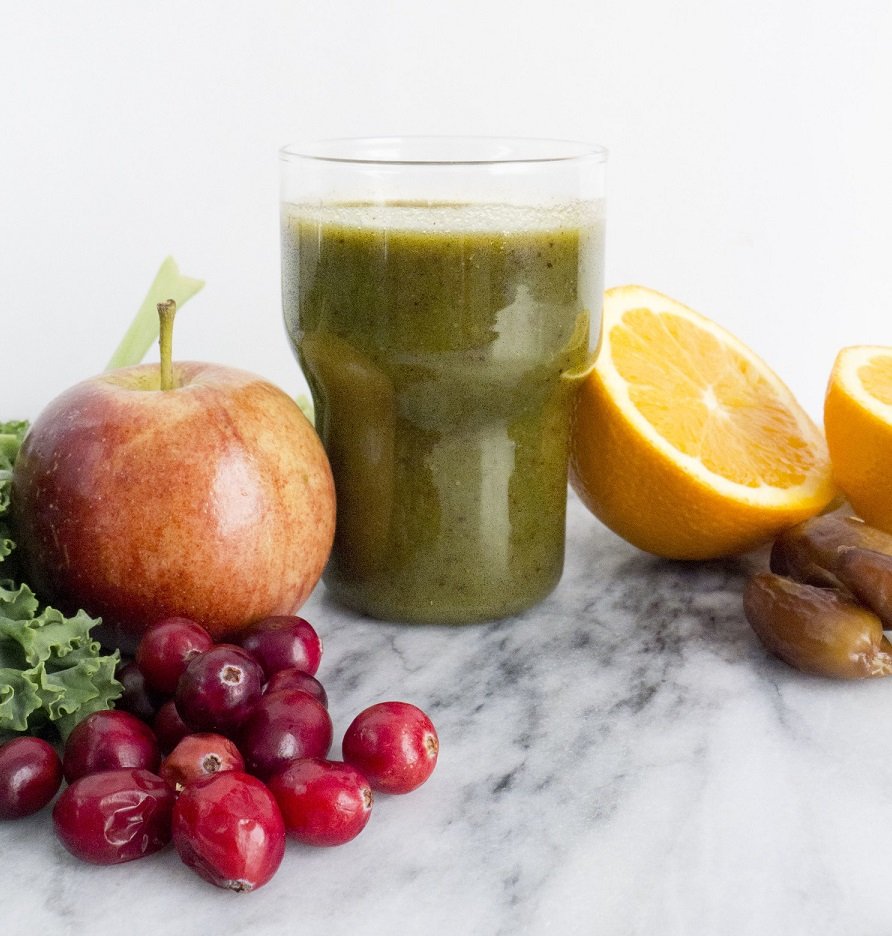 We have to warn you, this smoothie will definitely make you go to the toilet a little bit more. Cranberries help with urinary tract infections, and they are known to increase frequency of urination. But jokes aside, the smoothie is loaded with vitamins.
15. Raw Cacao Kale Smoothie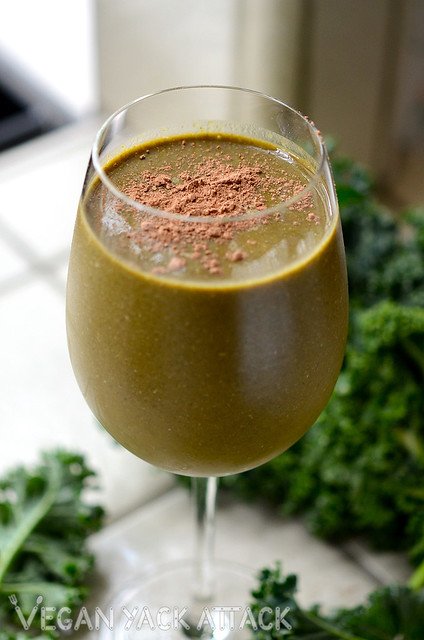 If you get your hands on some natural raw cacao, you just have to make a smoothie. It will be like drinking a hot chocolate, packed with vitamins and minerals.
16. Kaleberry Smoothie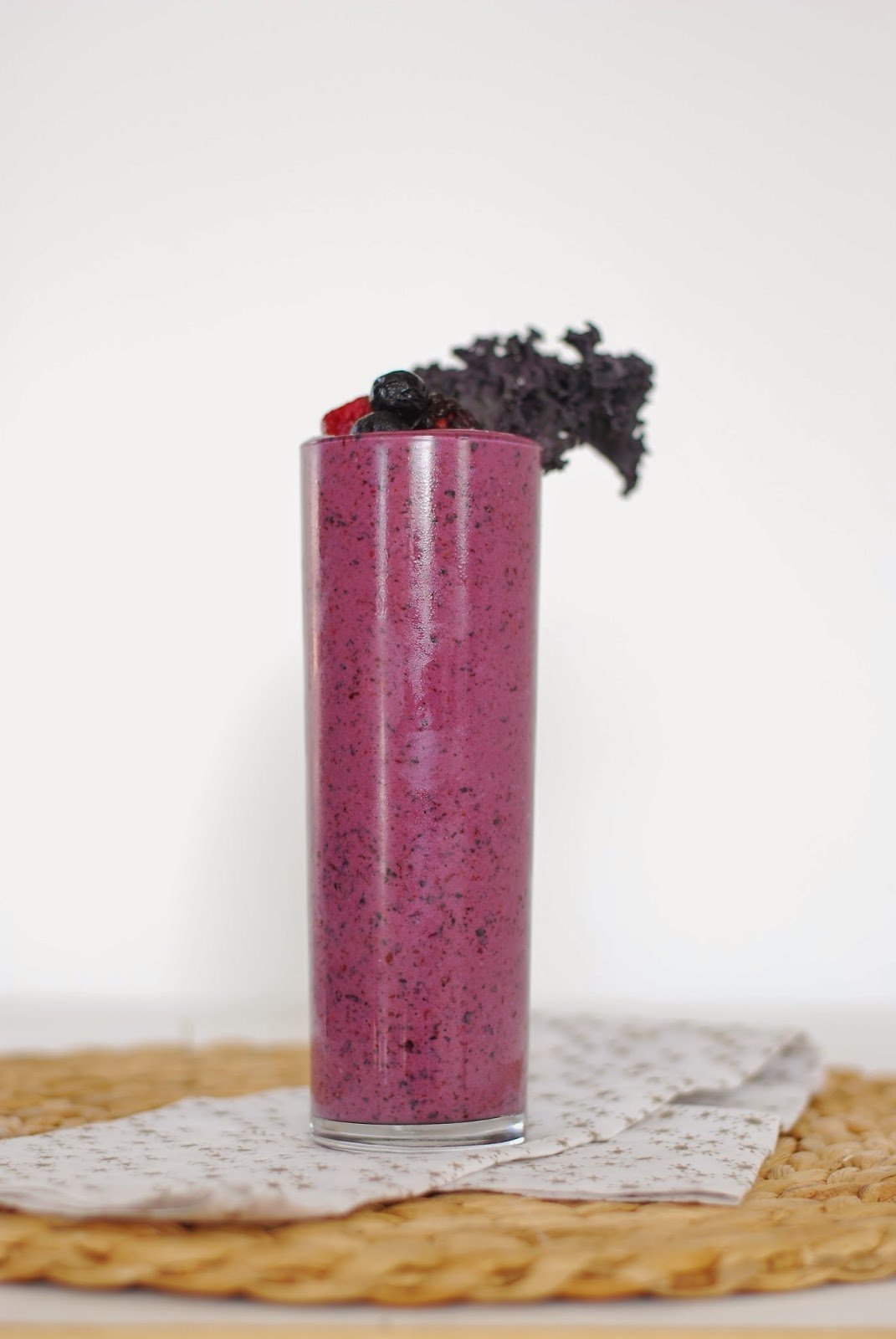 We said previously that in some cases, two ingredients are more than enough for your smoothie. Berries and kale are two of the most common ingredients in smoothies and juices. So, why add anything more?
17. Cherry Kale Kombucha Smoothie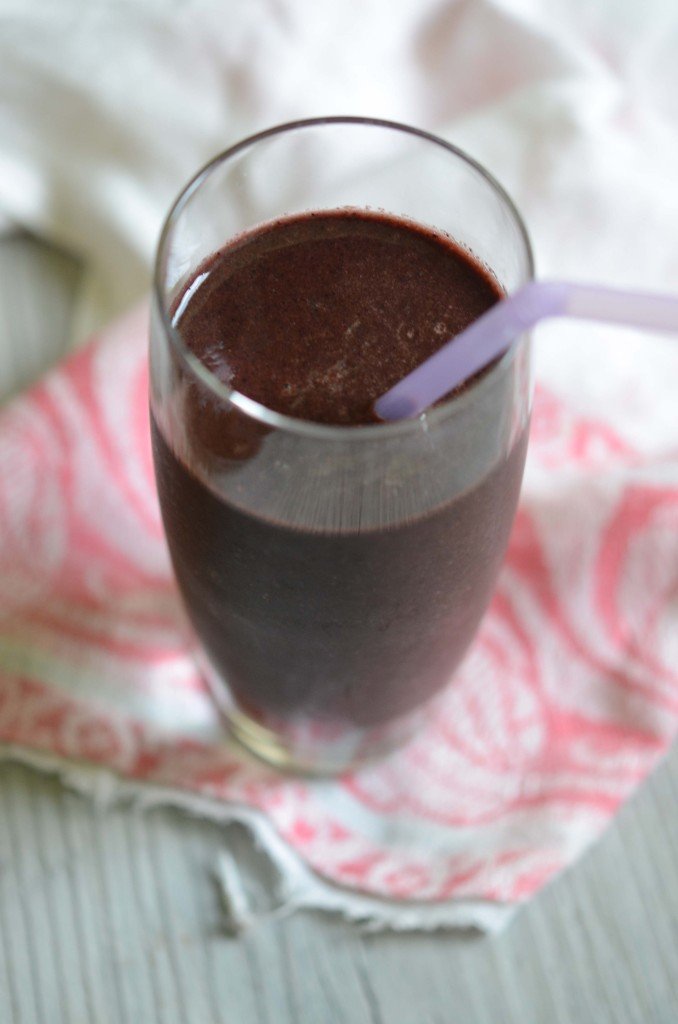 Kombucha tea is more and more popular. In the past few years, kombucha has gotten to a new popularity level. Now, the problem is, kombucha is not as tasty. Not all of us can handle the taste of kombucha. One way to still get the kombucha benefits, is to combine it in a smoothie.
18. Kale Oatmeal Smoothie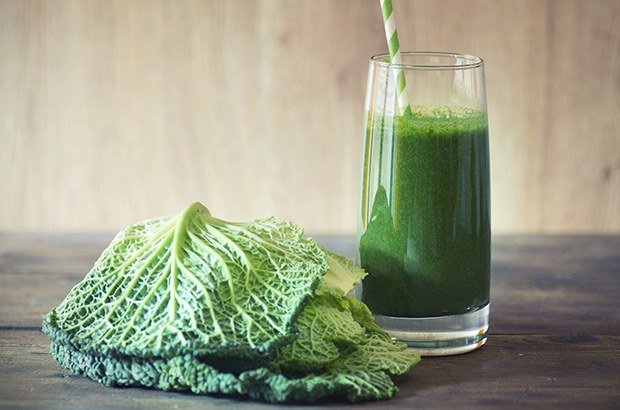 We said that smoothies can replace a breakfast. What is the most popular breakfast? Oatmeal, right? Well, you can also drink your oatmeal. Here is how.
19. Peacock Kale Smoothie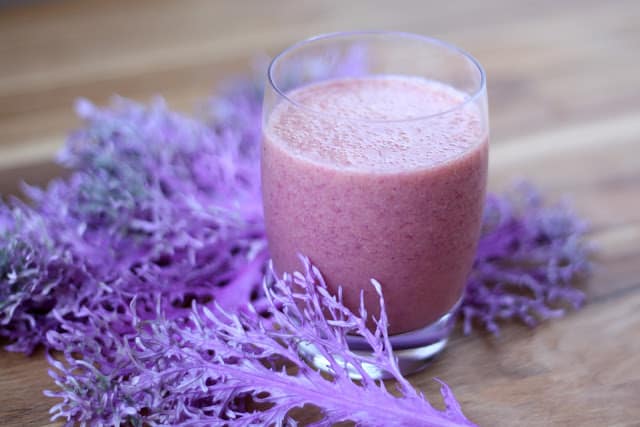 Peacock kale is actually an ornamental decoration. But you can also add it in your smoothies as well. The violet color is a welcome change in the green kale smoothie world.
20. Kale Peach Clementine Smoothie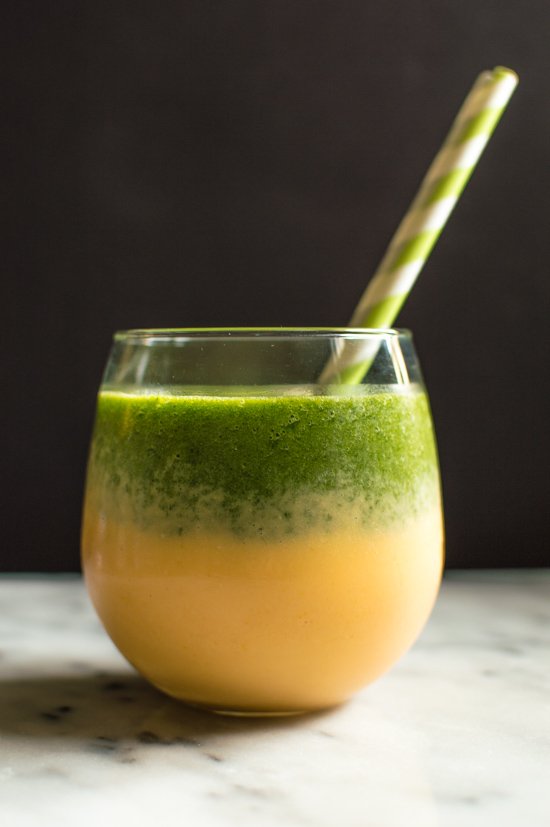 Peaches are a great contrast to kale. While the plant leaves are rather bitter, peaches are loaded with natural sugar. And they will also satisfy your satiety.
21. Cashew Kale Smoothie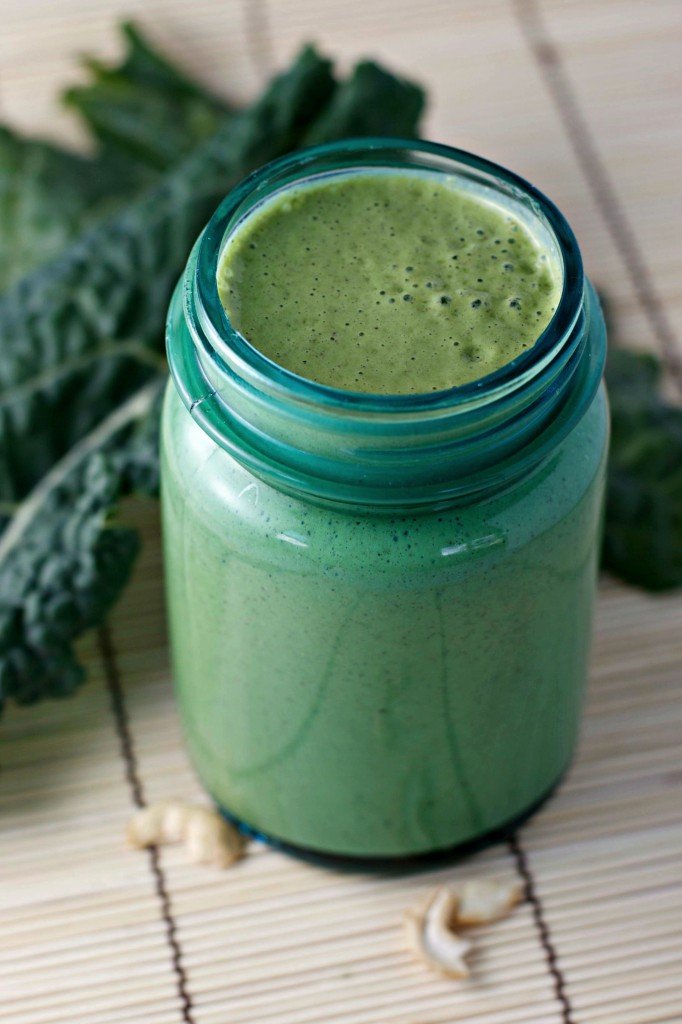 When it comes to smoothies, a lot of people think it is all fruits and vegetables. Wrong. We saw before seeds make a great addition. Nuts can be added as well. Cashews are among the more popular nuts, because they are usually unsalted and unprocessed.
22. Apple Carrot Kale Smoothie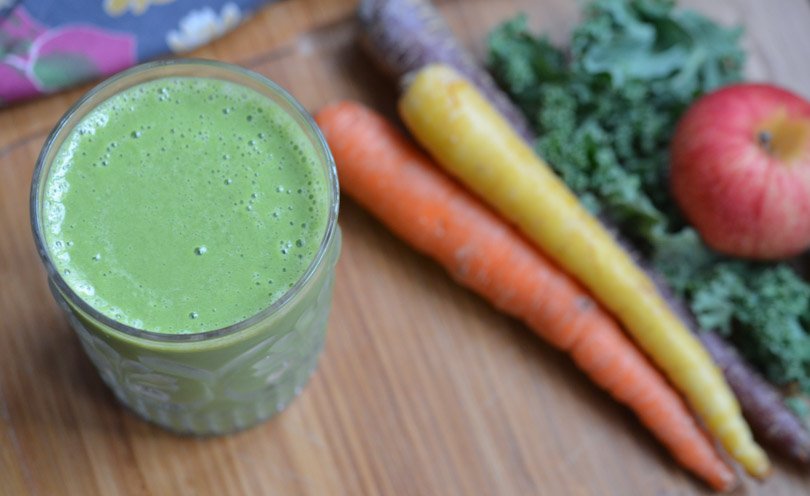 Let's finish off with a classic smoothie recipe. Apples and carrots are among the more popular ingredients. Kale as well. You get a three color smoothie that is just perfect way to start the day.
Drink smoothies more, and you will feel refreshed, full of energy, and in a better mood.