Fruit cocktails will always be popular. But in the summer, they are even more popular. The reason is simple. We have more fruits available and at our disposal in the summer.
Making a cocktail is always better with some fresh fruits and fruit juices. With that in mind, today, we want to talk with you about some fruit cocktails that will come in handy for your next party.
There is something for everyone, from strong, to mild cocktails. And some very easy ones. Just be careful, while these are sugary and sweet, they do pack some alcohol. Don't fool yourself.
1. Pineapple Mimosa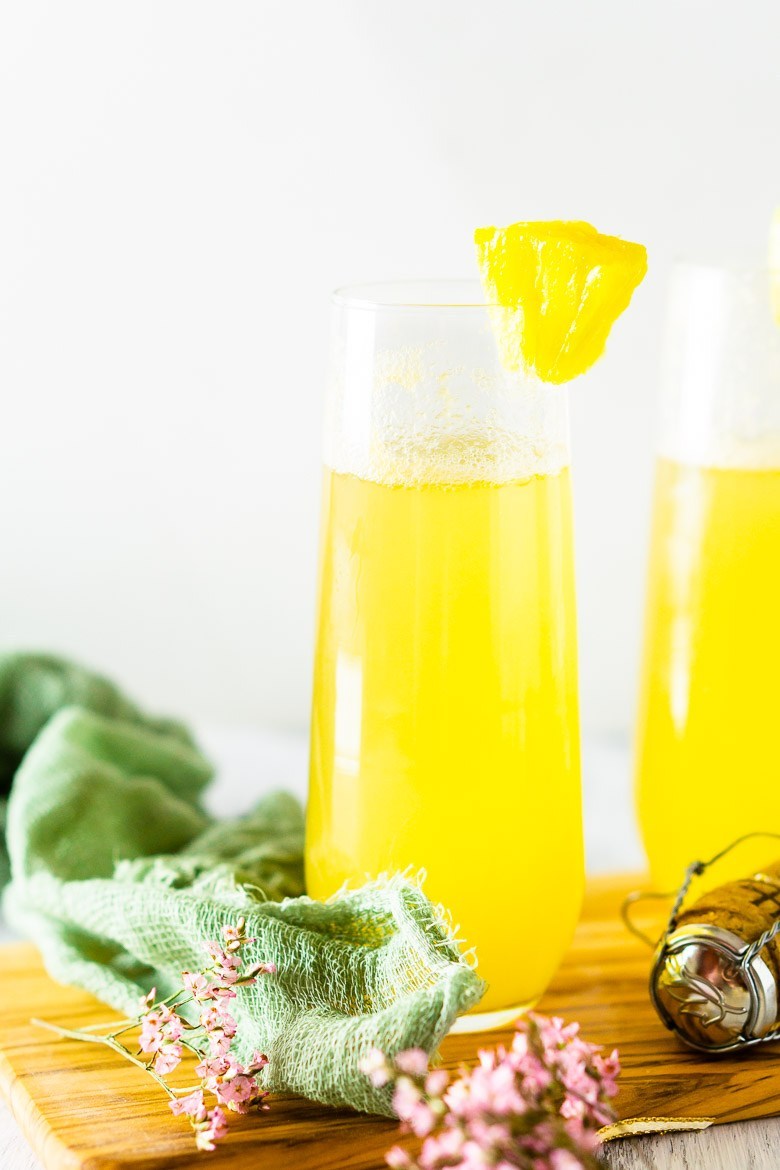 We start off with the epic and cult recipe, mimosa. Originally, this cocktail is made with orange juice. But in this case, we wanted to switch things up. Mimosas are easy to make, light, and everyone loves them. You can never go wrong with a mimosa for your party.
2. Red White And Blue Cocktail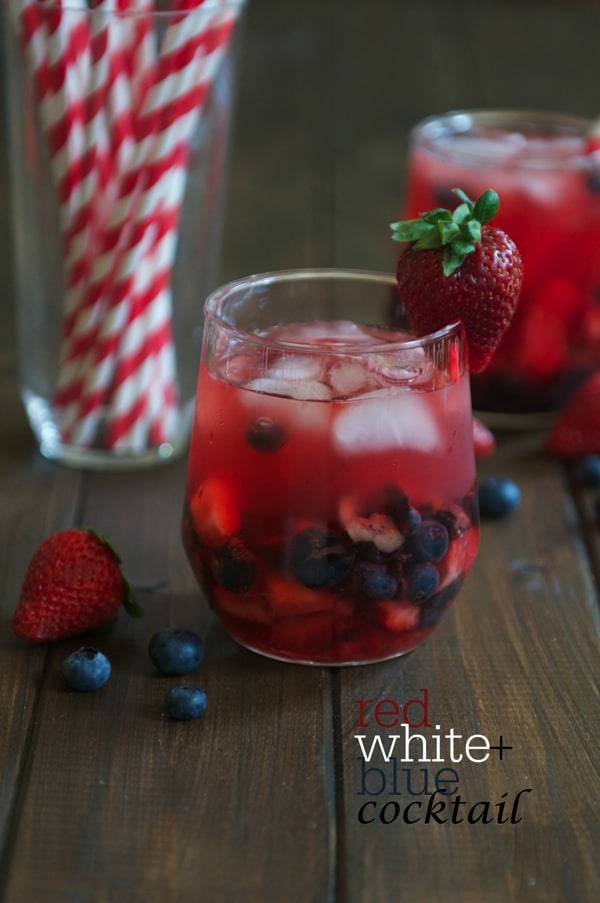 This cocktail is a bit on the strong side. You might be fooled due to the huge amount of fruits. But there is some serious alcohol in there. Think of it as a strong sangria.
3. Mexican Fruit Sangria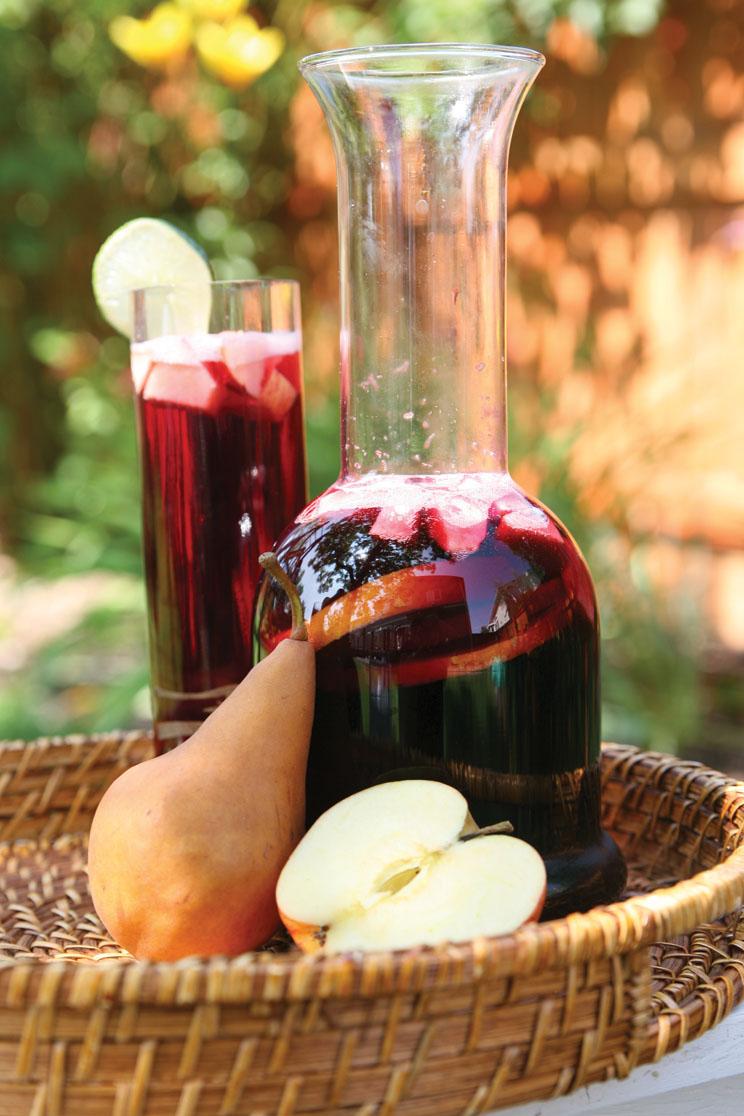 Speaking of Sangria, it is just the classic recipe for summer beverages. Sangria is the most versatile fruit cocktail you can find on the market. Basically, you can throw in any fruit in a bowl with wine, and you have sangria. But if you want to go with something tried and trusted, here is our recipe.
4. Desert Moon Frose Alternative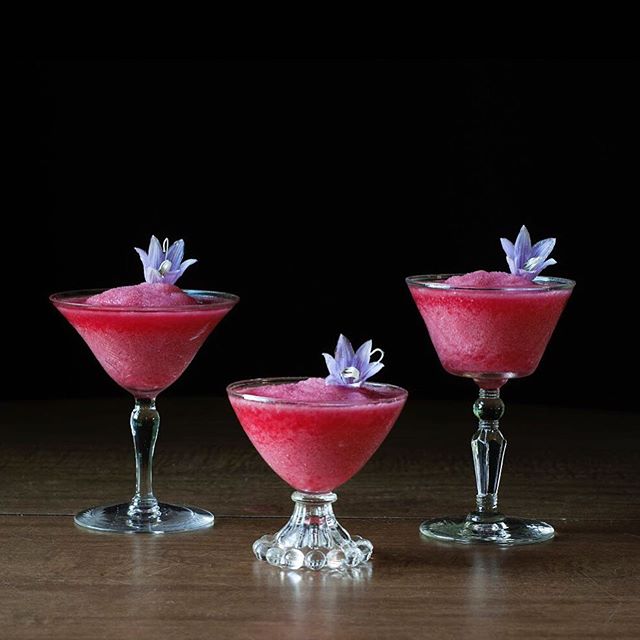 Do you want something frozen and pink for your girly chit-chats? We have a drink perfect for you. With gin as the basic alcohol ingredient, it is as closest to fancy gin and tonic you can come.
5. Frozen Peach Basil Daiquiri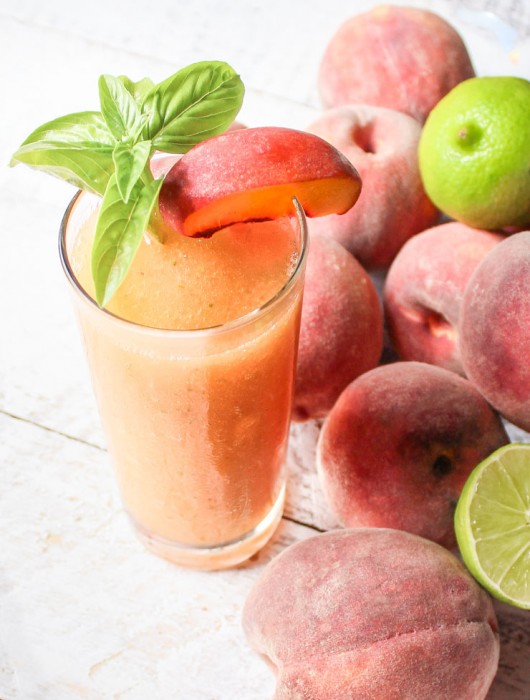 The Daiquiri is one of the top 10 most popular cocktails of all time. Same as Sangria, there are countless variations. And everyone will tell you their Daiquiri recipe is the best. Well, it is all subjective. But we like to believe that this unconventional and different recipe will satisfy your taste.
6. The Kenny Cocktail with Tea and Pomegranate Juice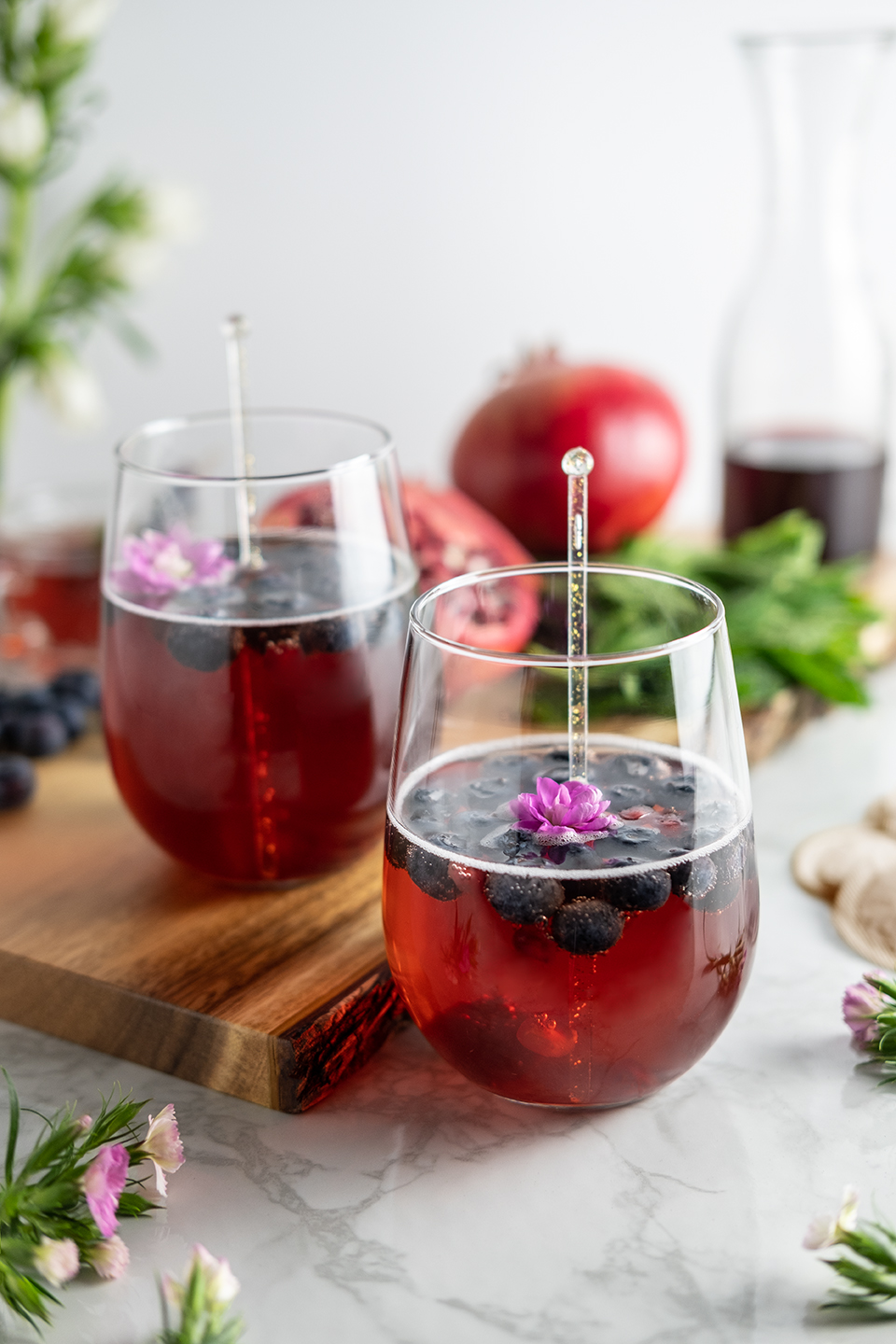 If you are fan of clear cocktails, this one will definitely be for you. One thing to remember, clear cocktails are usually stronger. And that is definitely true for the Kenny cocktail.
7. Rosemary Grapefruit Moscow Mule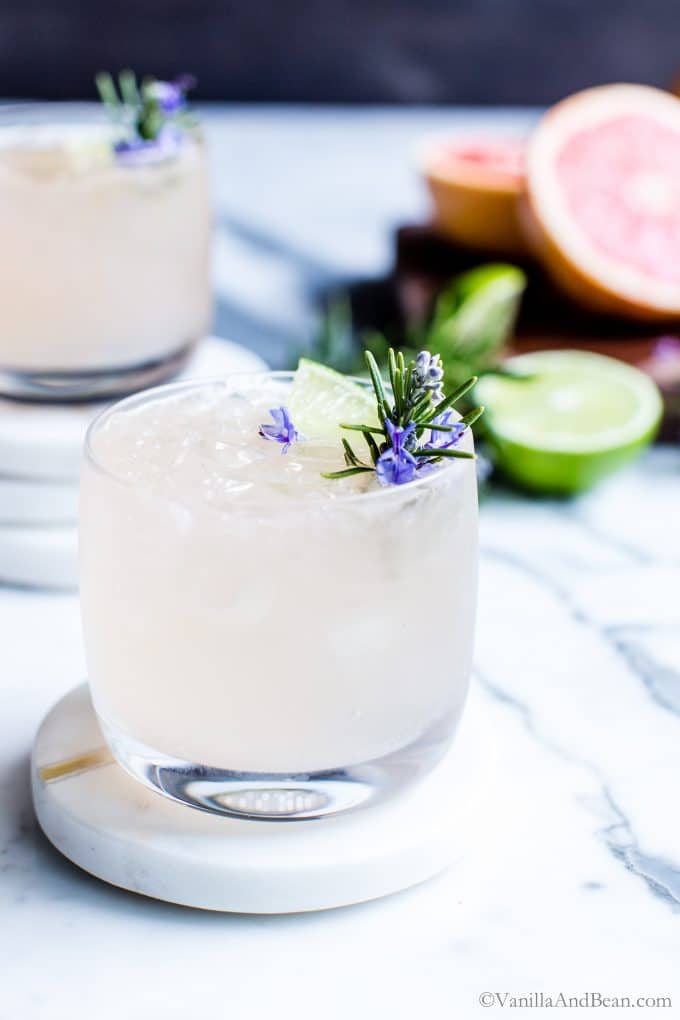 The Moscow mule is famous for its decoration. Served in a copper mug, which takes on the cold temperature of the liquid. There are many variations of the Moscow mule. Originally, it is a cocktail of vodka, lime juice, and a spicy ginger beer. But in this case, we have something quite different. Rosemary and grapefruit give the mule a different color, and taste as well.
8. Spiked Apple Orchard Cocktail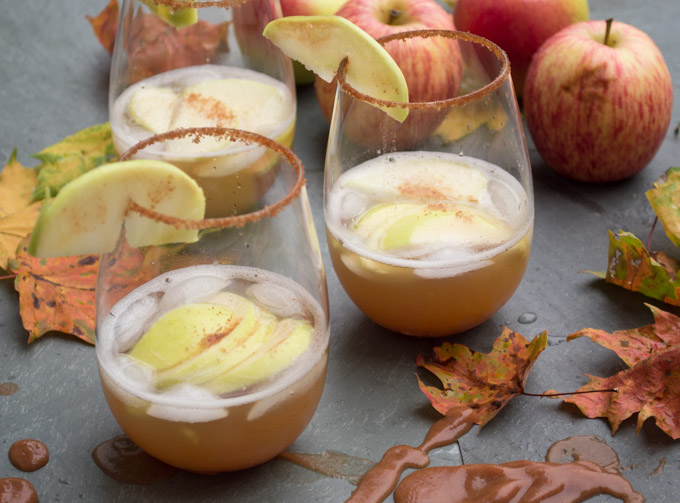 Orchard is a place where nut and fruit trees are planted for agriculture. In the same spirit, alcohol is planted in the glass for consumption and enjoyment. The taste is quite unique, and some people will love it, others will hate it. It all depends on your preference.
9. Dragon Fruit Paloma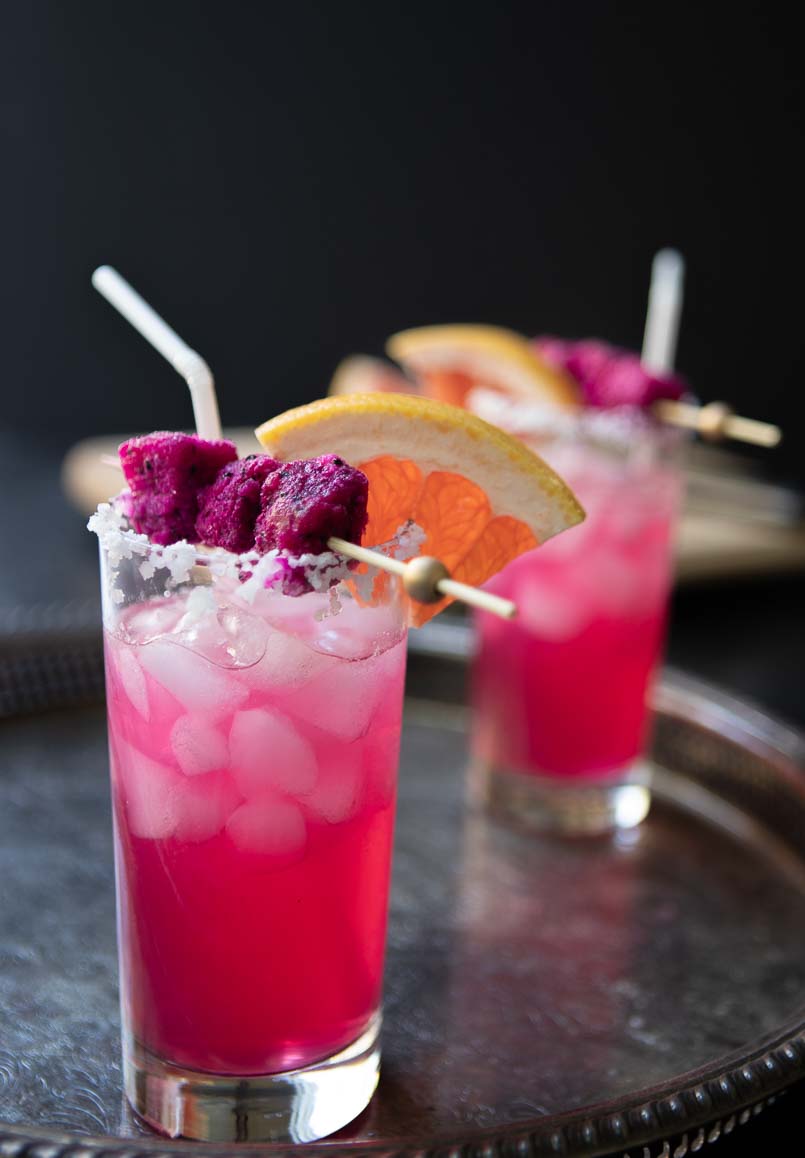 Pink cocktails are usually reserved for girls. They are called girly drinks for a reason. But this one packs enough alcohol to make men shake their head as well. We admit, the decoration is not quite mainly, but hey, the power is there.
10. Coconut Mojito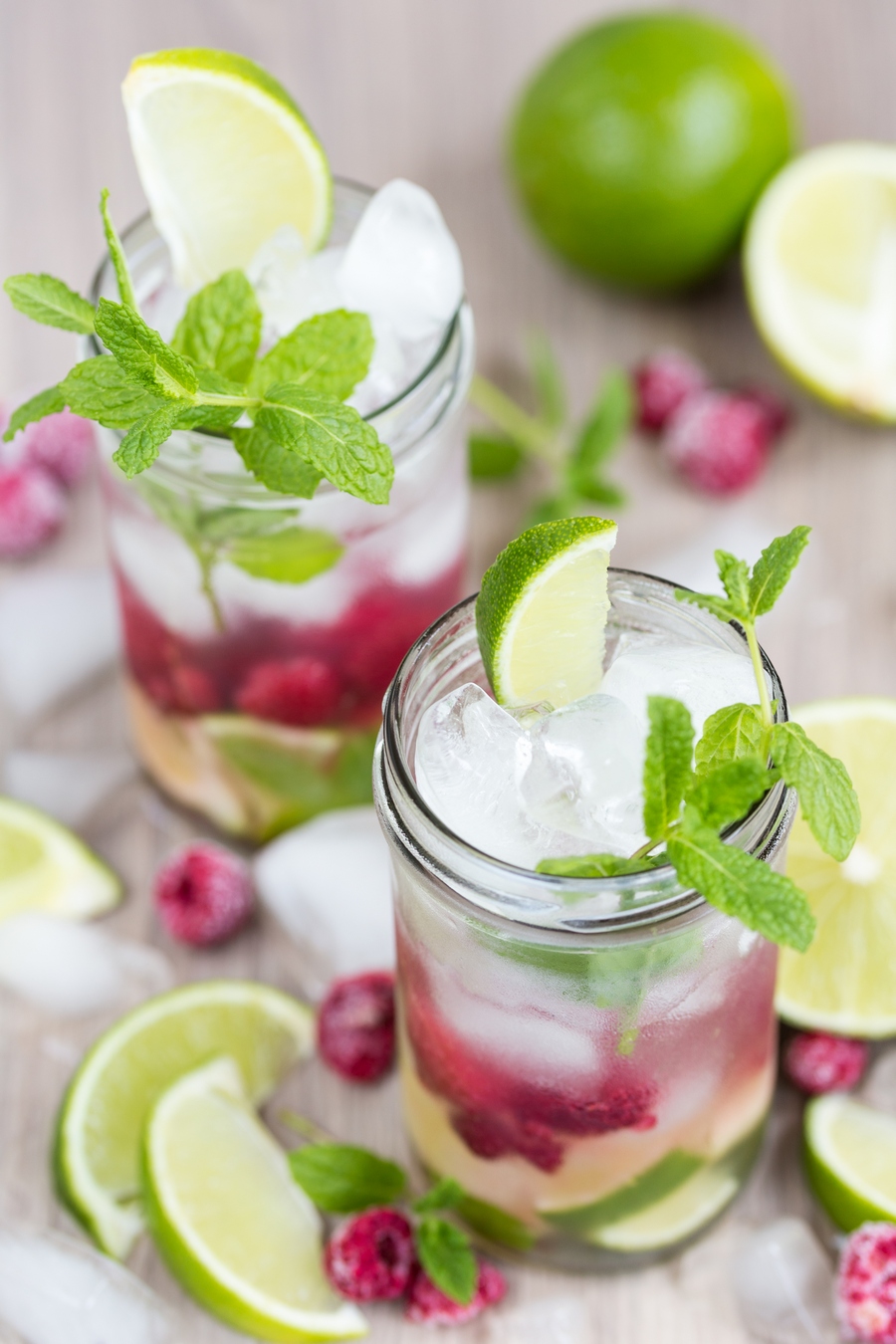 As one of the most popular cocktails, mojito is destined to be copied, tweaked, and imitated. Depending on what you want your cocktail to taste, you can make the mojito more refreshing, or more strong. In this case, the result is a bit fruity taste, quite different than the neutral taste and flavor of the original mojito.
11. Argh Punch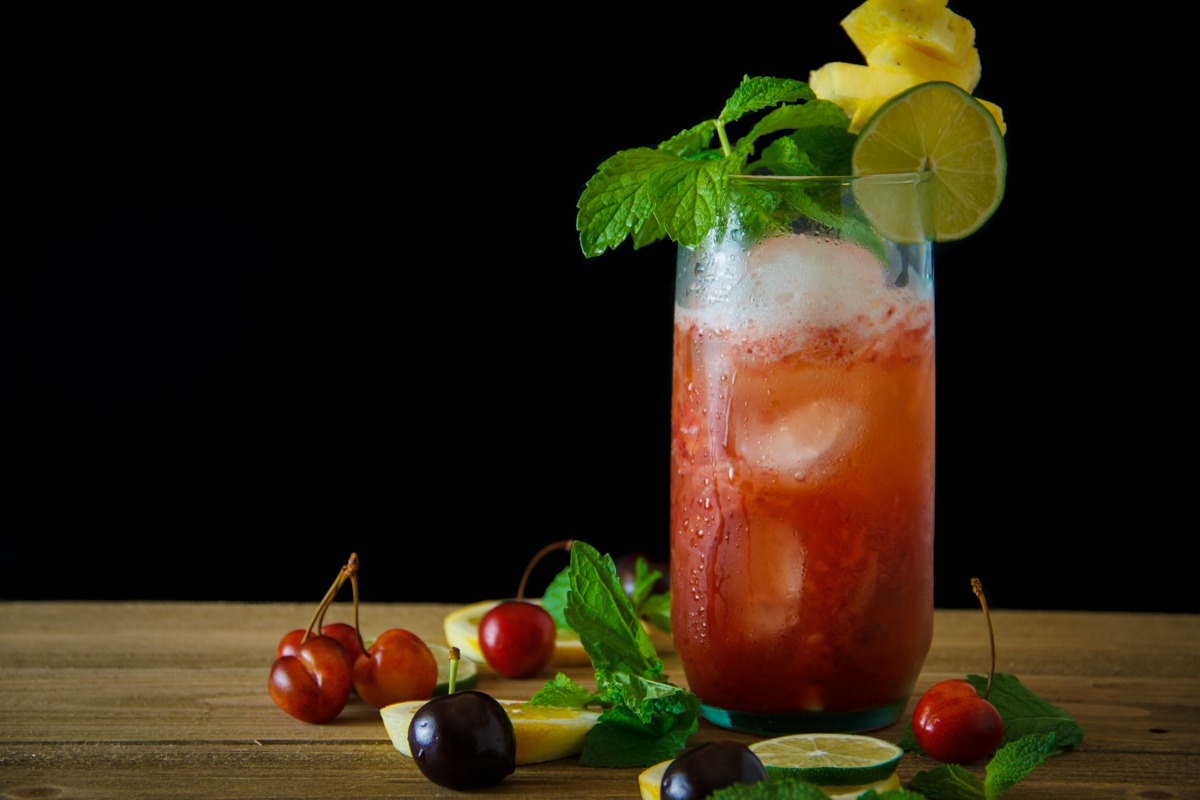 The origin of this cocktail dates back several centuries. Don't worry if you haven't heart about it before. Very few people have. Essentially, the cocktail is pineapple puree with some alcohol throw inside. The result is a tasty sweet and refreshing drink.
12. Fruity Sorbet Wine Slushies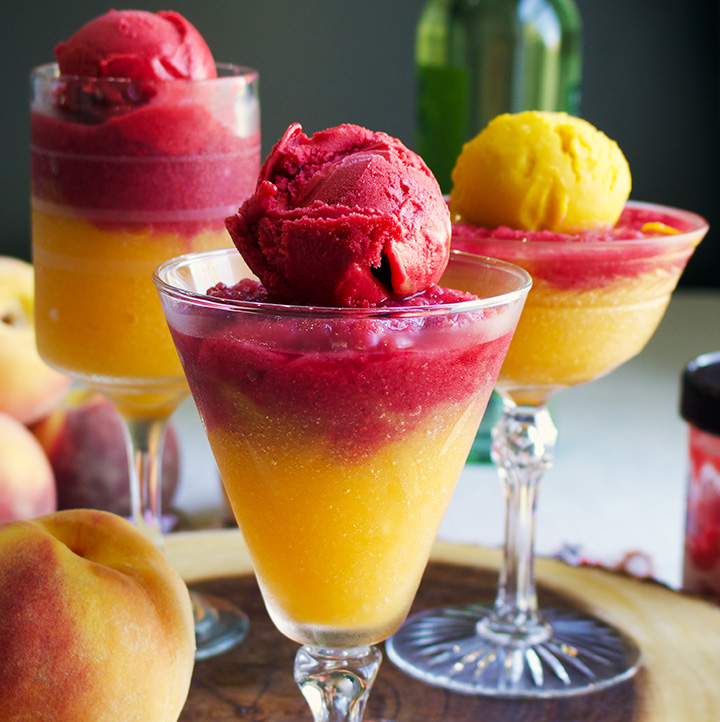 The definition of sorbet is frozen dessert made of sweetened water and flavoring. But whose to say you cannot use alcohol for flavoring? If you like to serve dessert for adults, the sorbet is tailor made. You can make it stronger by increasing the ratio of alcohol and reducing the one of fruits.
13. Blueberry Rum Tiki Cocktail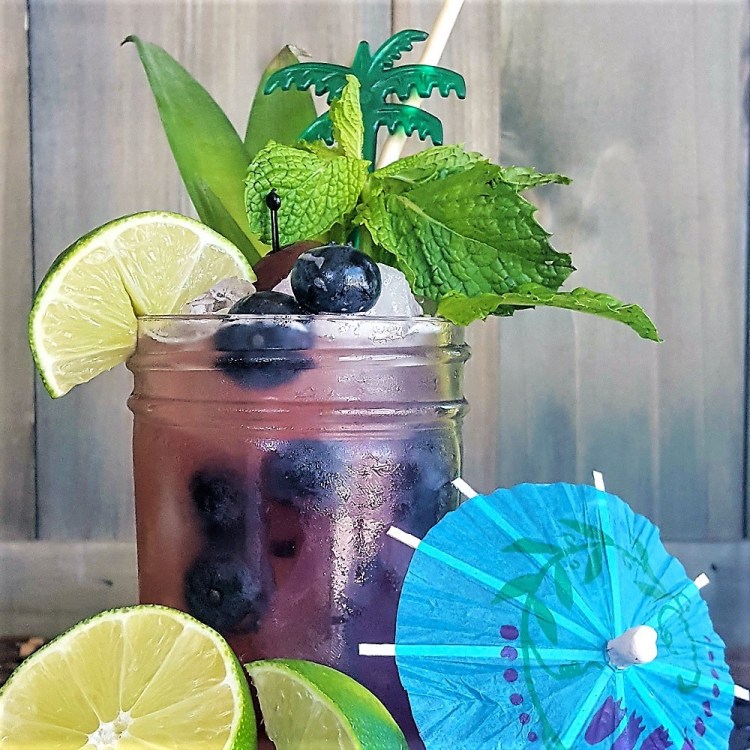 Feeling tropical and exotic? You are in for a Tiki cocktail then. You do not have to go to Hawaii to get your very own Tiki cocktail. Definitely one of the more popular summer drinks, the blueberry cocktail is refreshing, and strong in the same time. Not something that can be said for summer cocktails.
14. Watermelon Fresca Basil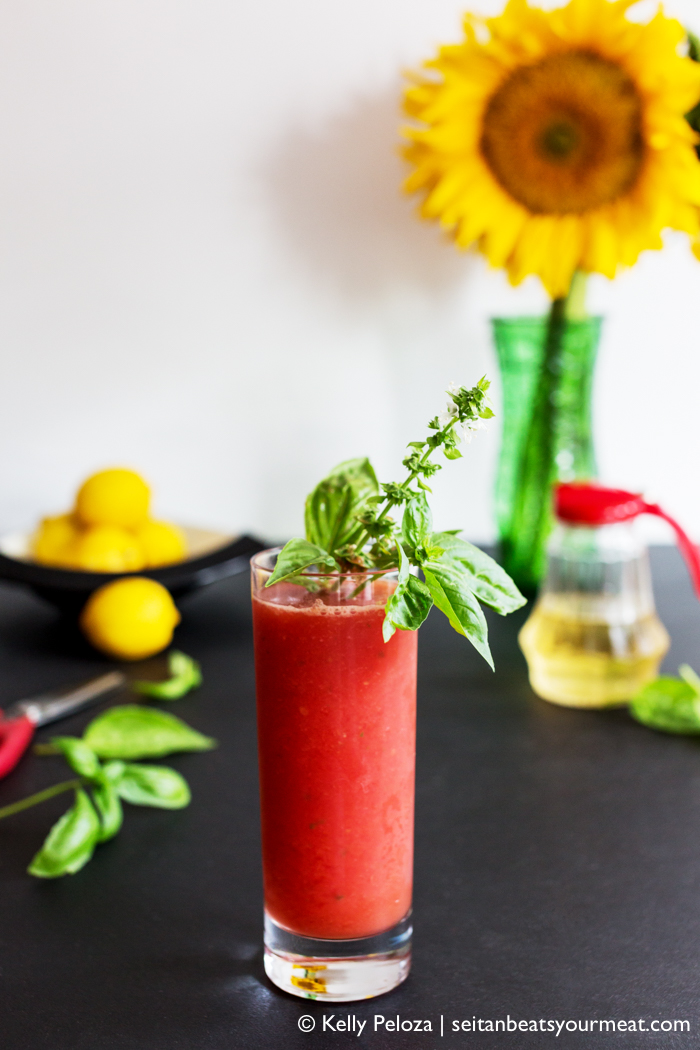 Once the summer comes, it is watermelon time. It is that simple. Watery and refreshing, watermelon is the perfect summer fruit. If you want to try something different, go for a watermelon cocktail. Do not worry, it is not as strong. You can drink it in abundance.
15. Raspberry Kir Royale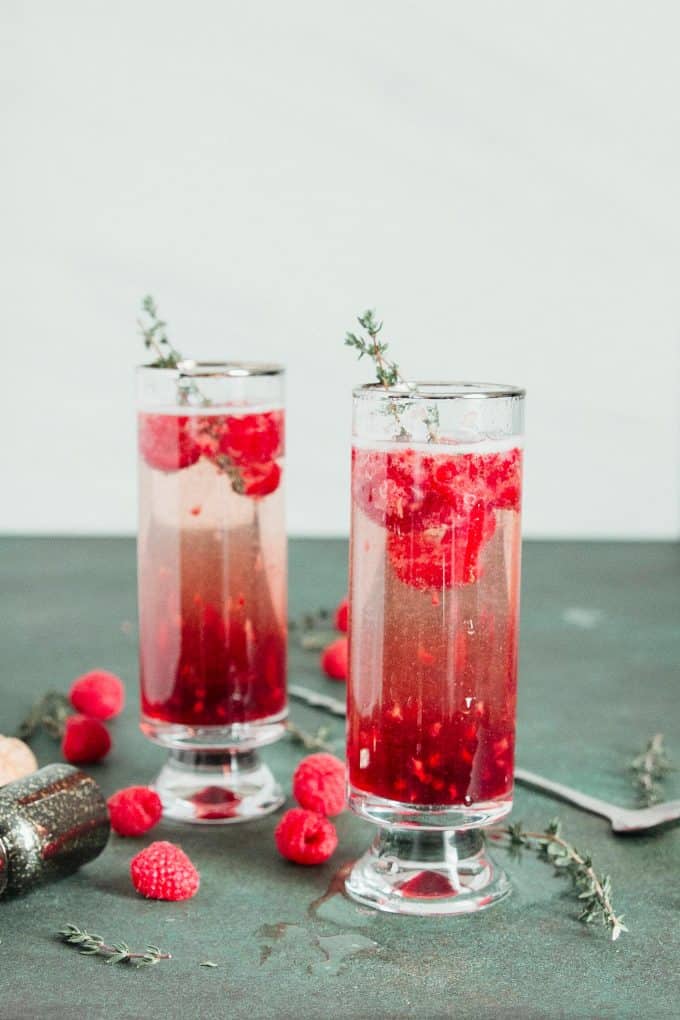 Named after a hero of the French Resistance during the Second World War, this cocktail is made of champagne. Perfect for any brunch or daily celebration, the only problem with the original Kir Royale is finding the ingredients. Crème de cassis is hard to find, so it is a good idea to have a substitute. In this case, that is Chambord, a raspberry liqueur that can get the job done.
16. Peach Bellini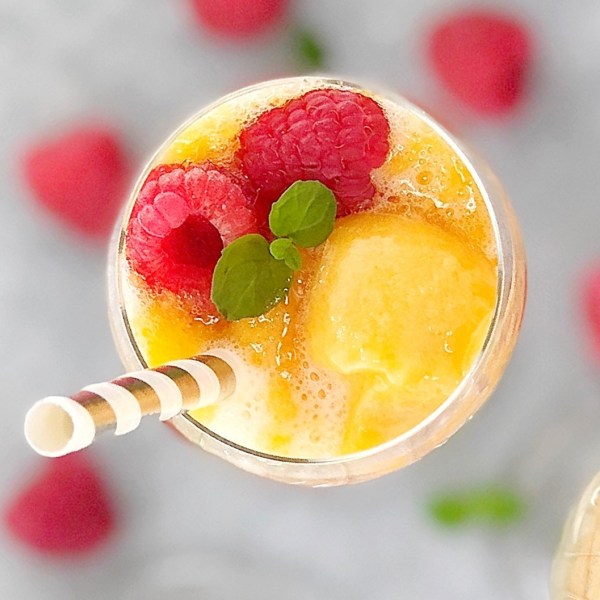 This cocktail is actually a frozen take on the classic peach belline. But let's be honest, we love frozen and cold drinks in the summer. After all, the goal here is to cool down. What better than a frozen drink for that?
17. Meyer Lemon Berry Shandies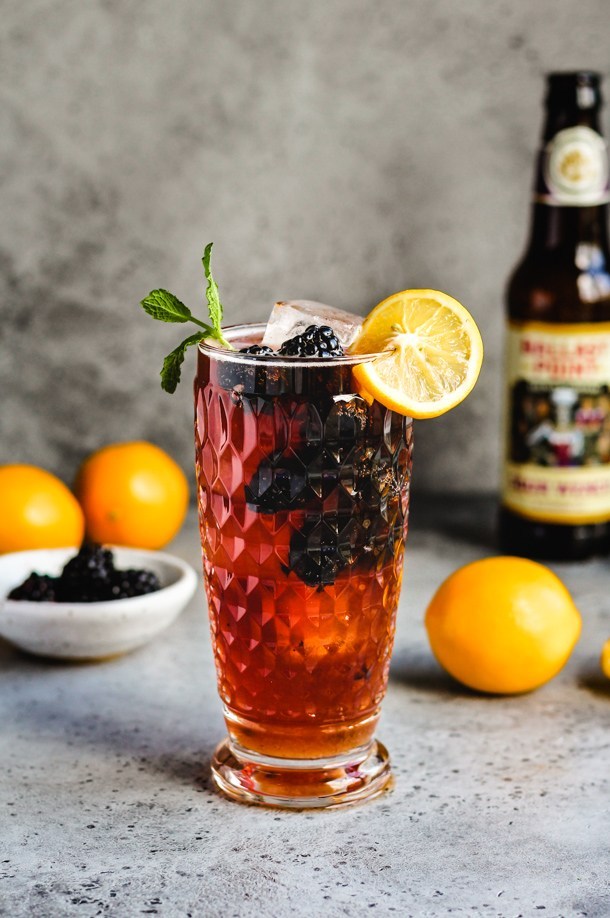 Belgians are known for their beer. But they also make some killer cocktails as well. This one, for example, is a bit on the strong side. But it is a perfect cocktail to welcome the summer in your home.
18. Passion Fruit Simple Syrup Cocktail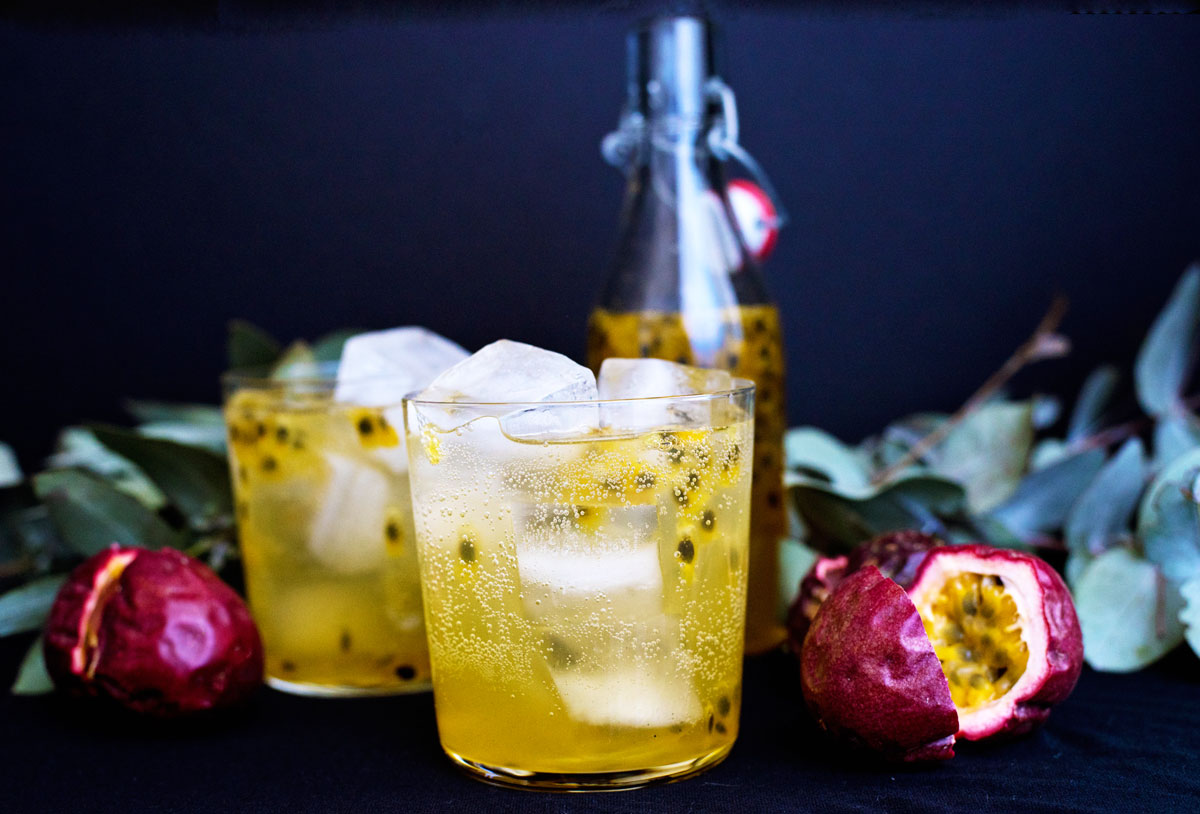 In some cases, you need just two ingredients for a decent cocktail. Nothing special, nothing fancy, just a good old drink. If that is enough for you, go with this passion fruit cocktail. Just remember, it will be sweet. And that means a lot of sugar and calories. Be careful not to go over the top.
19. Horned Melon Tom Collins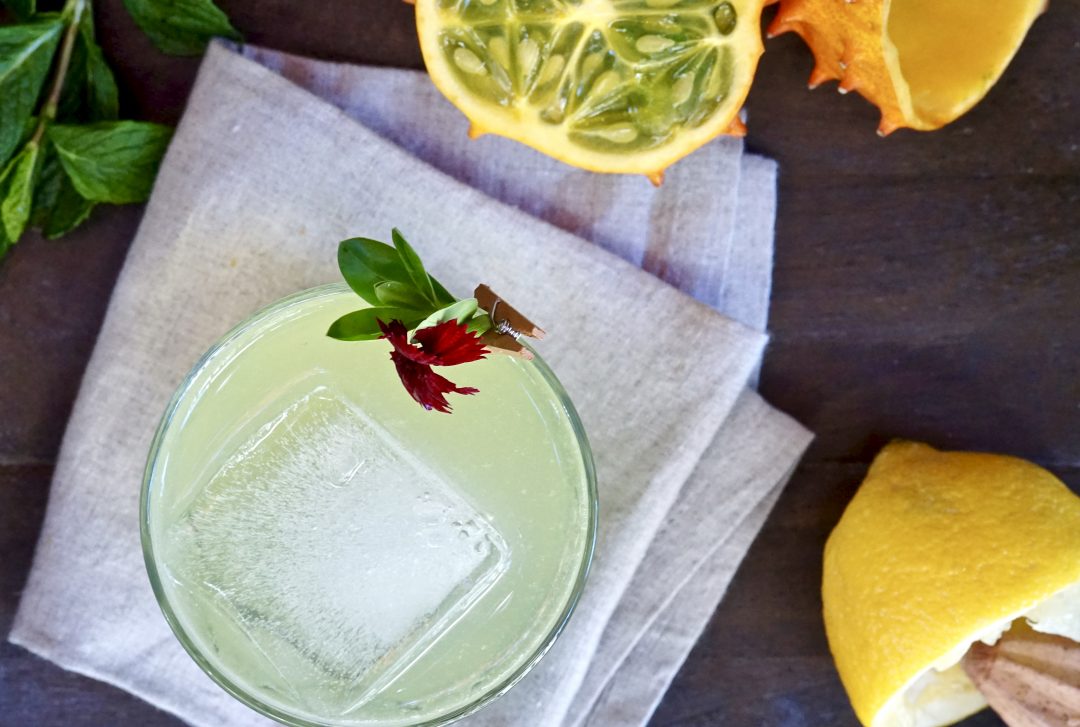 The drink was memorialized in writing in 1876 by Jerry Thomas, the father of American mixology. You understand why this drink is so popular and important to people in America. Typically served in a Collins glass over ice, the ingredients usually include gin, lemon juice, carbonated water, and sugar. But as with many popular drinks, there are countless variations and versions.
20. Tropical Tequila Sangria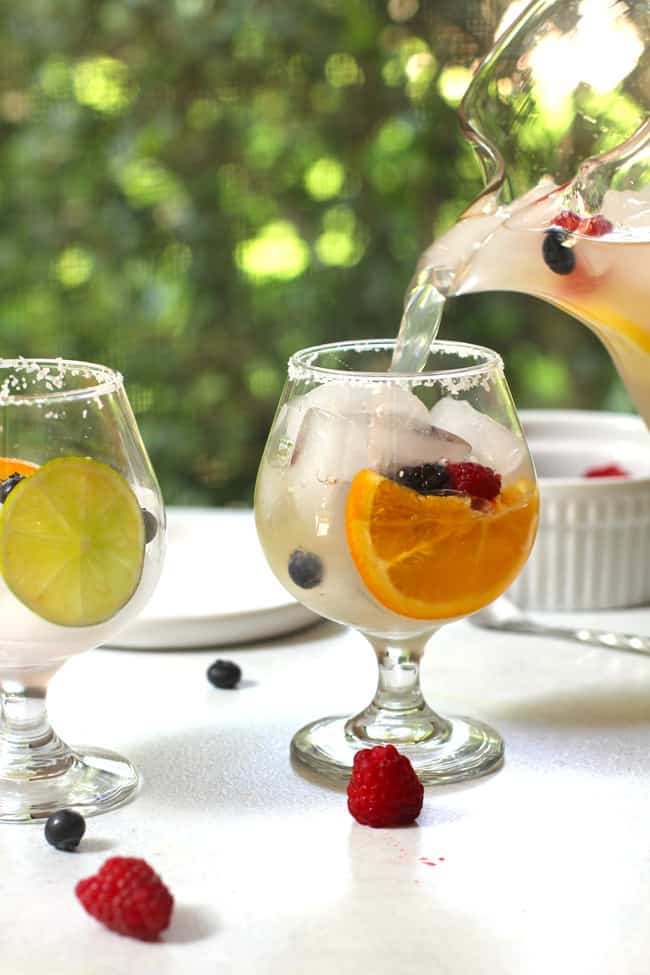 Wine is the de facto alcohol for sangria. But some people like stronger taste and flavor. And that is when other hard liquor come to play. For example, you can make sangria with whiskey, but also with tequila. If you are little more into Mexican drinks and stuff, go with tequila.
21. Blood Orange Mint Kiwi Margarita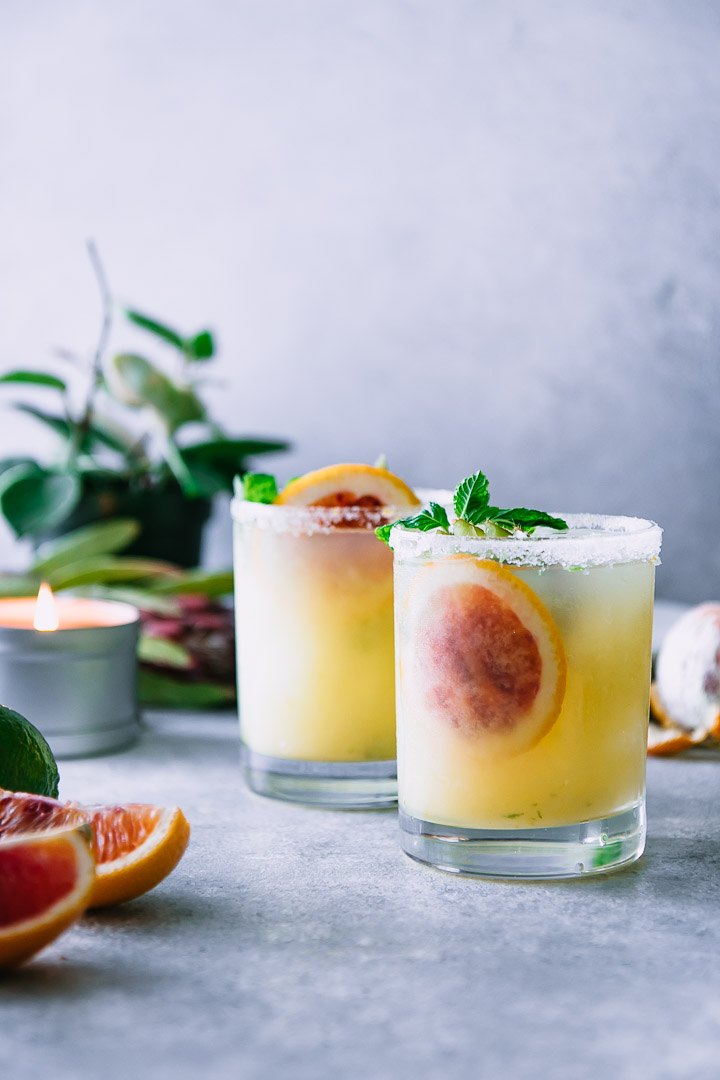 If there is one alcoholic drink everyone knows to make, that is a margarita. Classic, timeless, and refreshing. Simply put, if you like throwing parties, chances are, you've made some margaritas by now. But why stick to the classic and original recipe? When there are some better options out there. Try this one!
22. Hippie Juice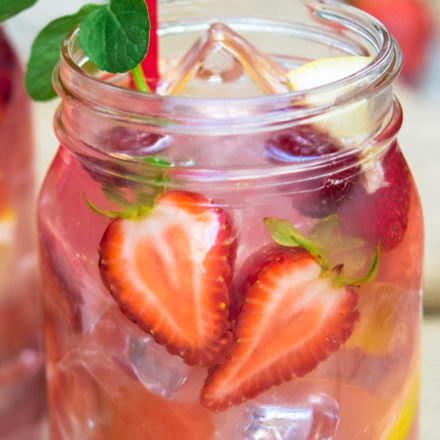 Simple and easy to make, this is the perfect drink for a summer party. You can not go wrong. Light and fruity, it works perfectly for a pool party. Or just because you want to serve some cocktails. Best part about the cocktail is you can make it in large bottles, and then carry to your friends house.
23. Tart Cherry Fizz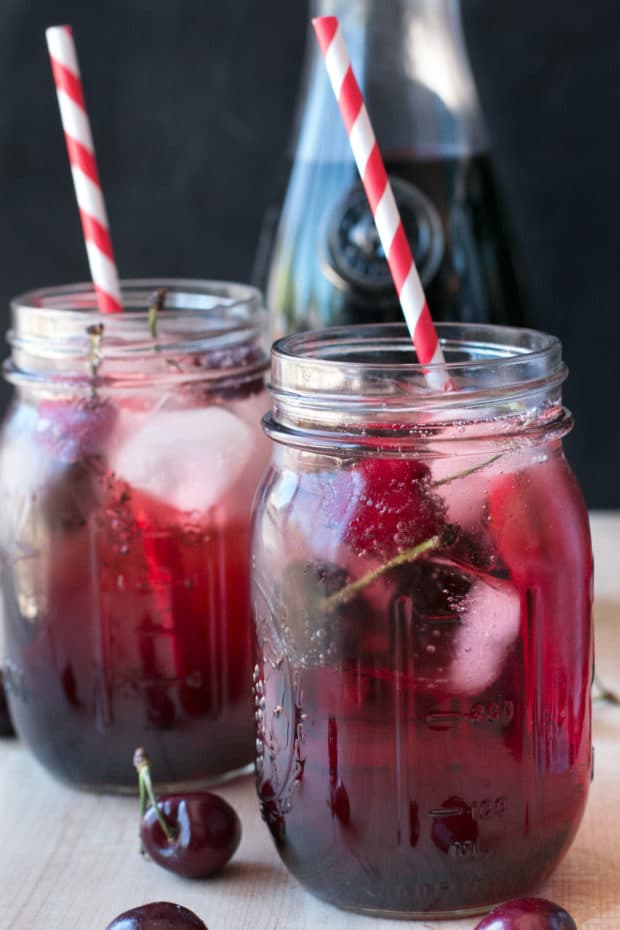 When it is cherry season, it is time to capitalize on the opportunity. This is another cocktail you can make in batches, and then serve whenever needed. There are only four ingredients, making it ridiculously easy to prepare for your next gathering.
24. The Lolabee Fruity Gin Cocktail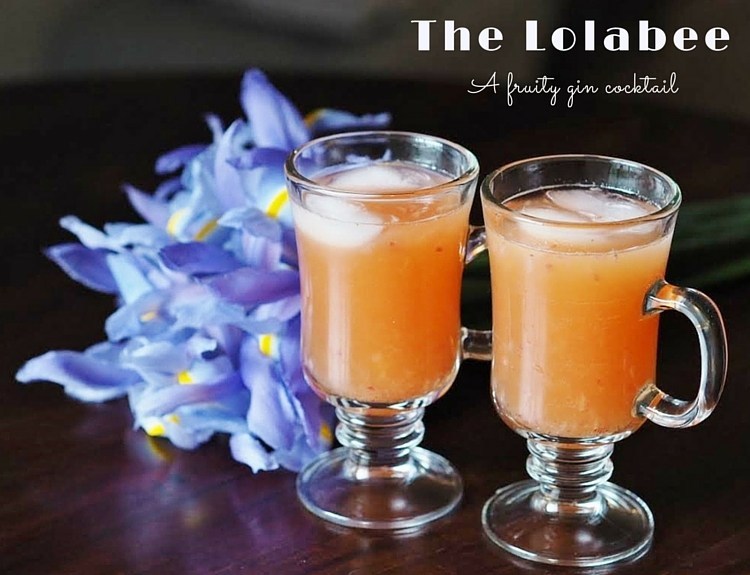 This drink is perfect for those who want gin cocktails, but are reluctant due to the piney taste of the alcohol. With a couple of fruits in there, and some honey, the drink is definitely sweet.
25. Hand Pressed Mango Lychee Sling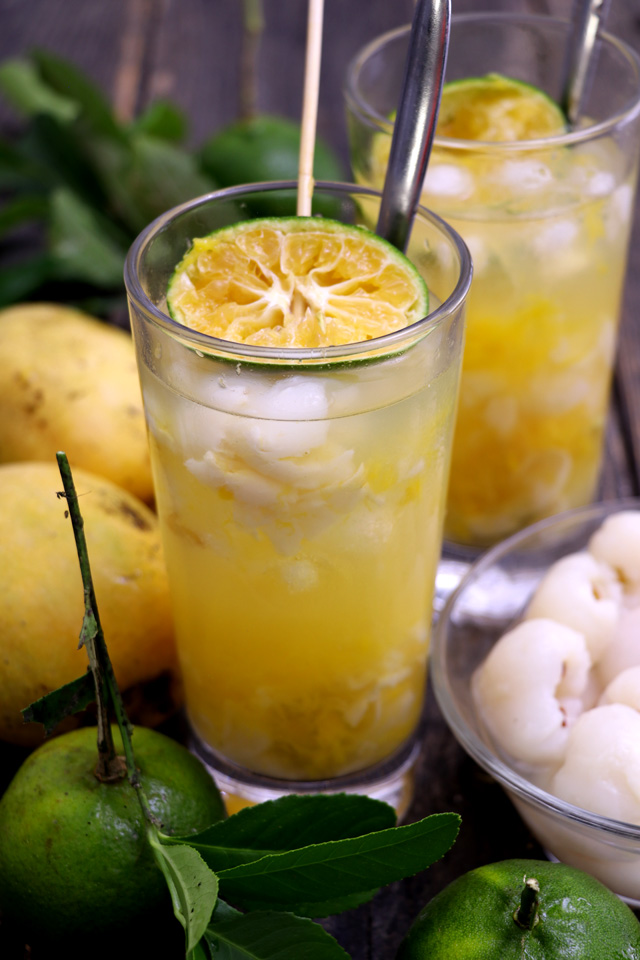 Summer is usually time for tropical and exotic things. And mango is such fruit you just have to have in your arsenal. Mango is perfect for summer smoothies, but also for some cocktails.
26. White Sangria With Mango And Berries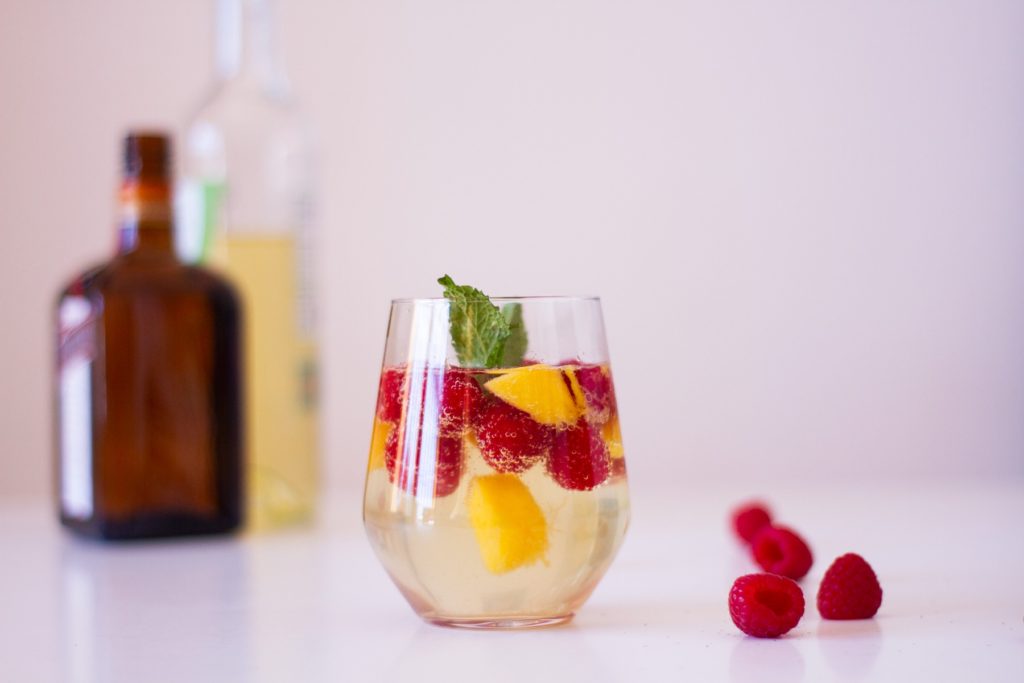 We finish off with sangria, since it is the most well-known fruit cocktail. When it comes to fruity cocktails, you can never go wrong with sangria. And as you saw by now, there is no limit to the ingredients you throw in sangria. If you like to make it stronger, go easy on the fruits. If you like more light and refreshing sangria, add more fruits. It is that simple.
If you are planning a party soon, you have a menu of cocktails to chose from. And if you had a party recently, tell us what you served to your guests?