How do you make liqueur from scratch? That is a question many people have. This might come as a surprise, but it is quite easy. You can easily make a homemade fruity liqueur or even some popular like amaretto and Irish cream.
So, with that in mind, read on and discover a fun way to create your own collection of homemade liqueurs. There are many different ways to add flavor to liquor. These recipes make a convenient way to host a home party with your own liquor.
1. Strawberry Liqueur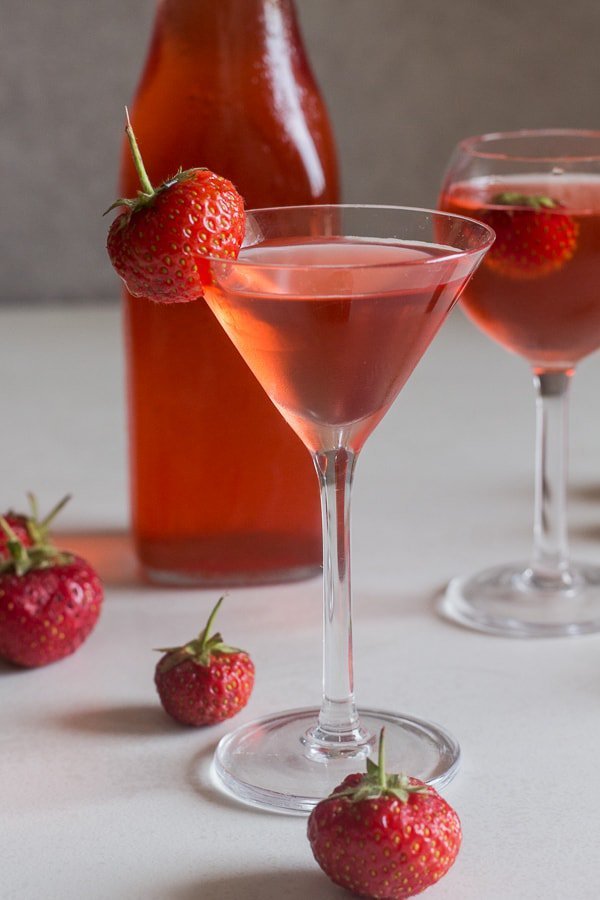 Vodka and berry juice is a great combination. Well, now we have something even better. Your very own strawberry liqueur made with vodka. It is a great way to serve it after dinner. This liqueur is not strong or sweet. It strikes the perfect balance. Serve it over ice.
2. Italian Walnut Liqueur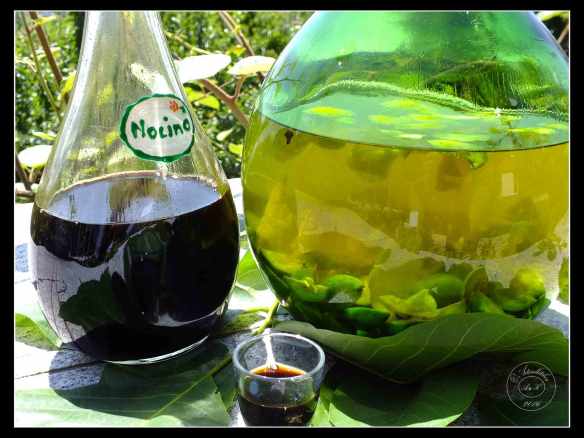 During the Middle Age, Italian monasteries used nocino for medical purposes. They also used it as an alcoholic treat. Some legends say it has Celtic origin. Whatever the case, it is a popular dark brown liqueur served in Northern Italy.
We appreciate it for the aromatic but bittersweet flavor. And now, you can make this delicious drink at home.
3. Orange Liqueur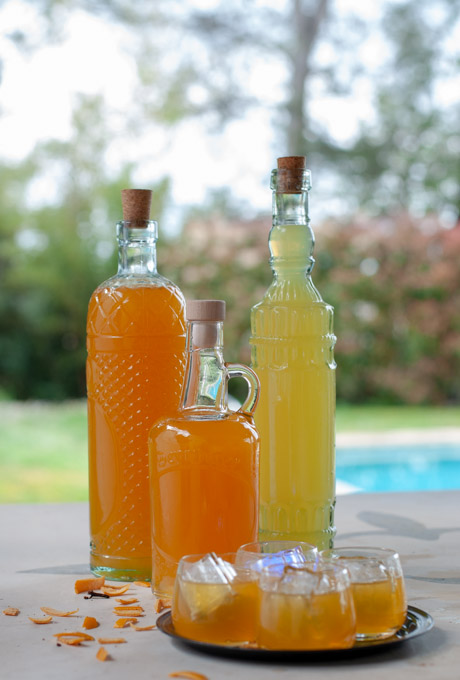 Orange liqueurs are interchangeable in recipes. They are a staple in cocktails. You know the three most popular, Curacao, Triple Sec, and Cointreau. This one is similar to limoncello, and it is a drink you can serve it cold at the end of a meal. You can also use it for cocktails that call for Curacao or Triple Sec.
4. Allspice Liqueur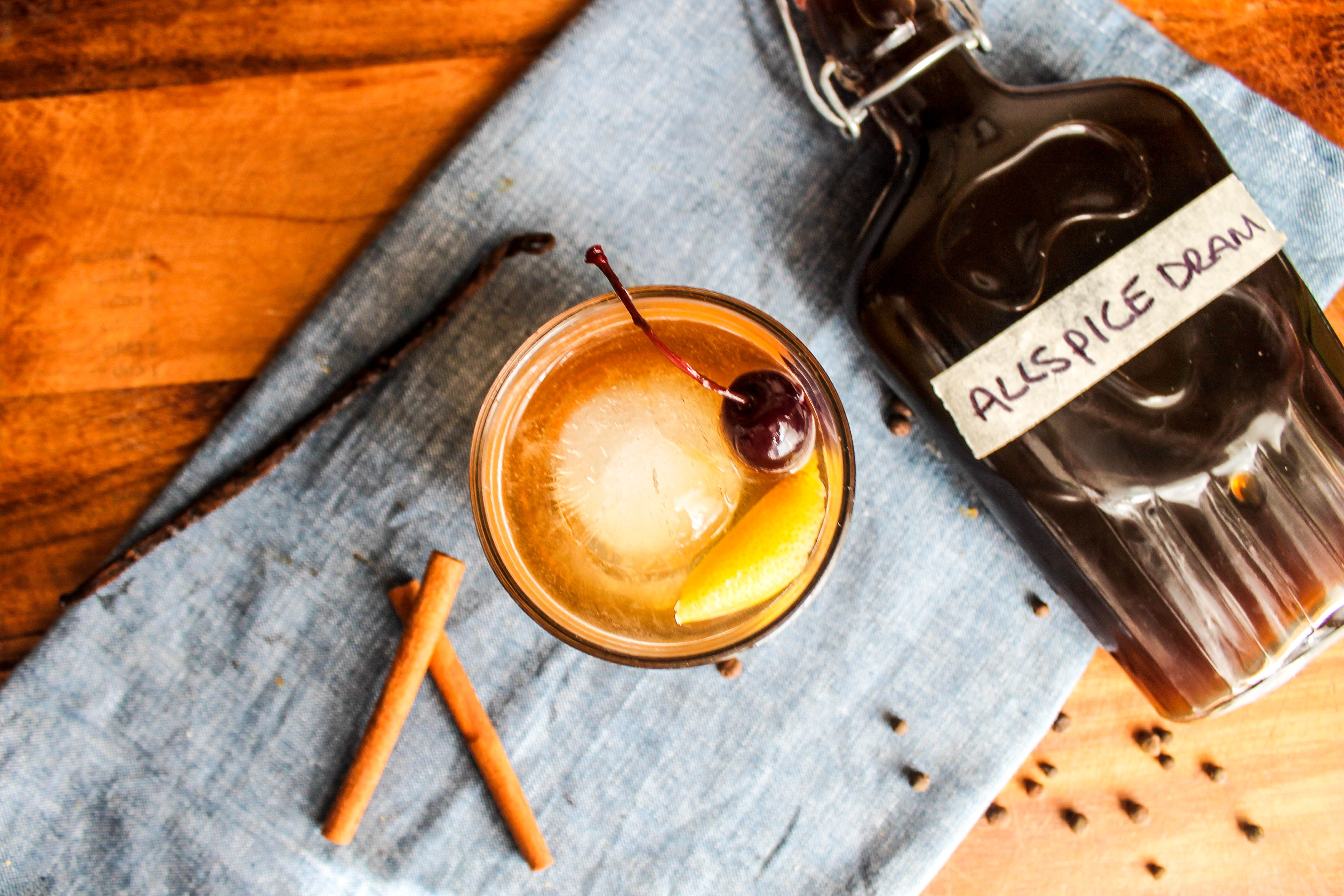 This liqueur is inspired by the Allspice Manhattan drink. The cocktail contained bourbon and a vanilla syrup. The result was a mildly sweet and wonderfully spiced cocktail. It tasted like an autumn holiday in a glass. Well, now you can have the strong and sip-able drink at home.
5. Sour Cherry Liqueur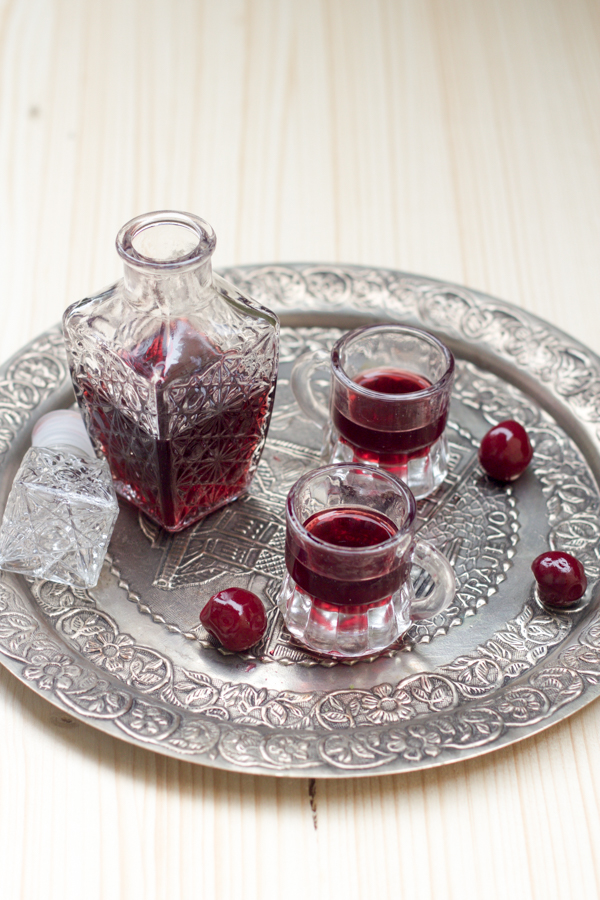 If you've ever been to the Balkans, you've probably tried Visnjevaca. It is a drink made from sour cherry. Basically, a cherry brandy. Here is a great homemade liqueur you can make from brandy or vodka. If you want a stronger kick go for brandy. But if you want something light and gentle, vodka will do it.
6. Pumpkin Spice Liqueur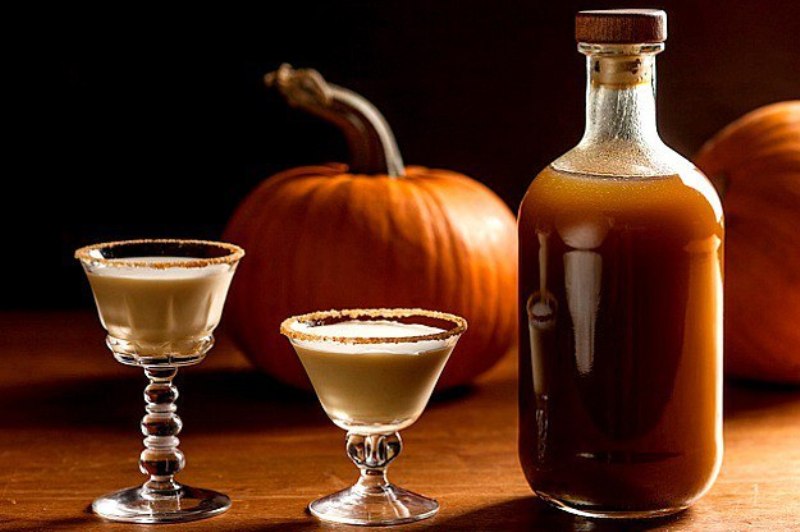 Some people make pumpkin drinks with fake pumpkin flavor. But we want the real thing. And you get that in this easy to make homemade liqueur. You just need to make it beforehand. You need to leave it for a couple of days for the flavors to come together. After that, you have a great syrup you can add to cakes, milkshakes, or some cocktails.
7. Pomegranate Liqueur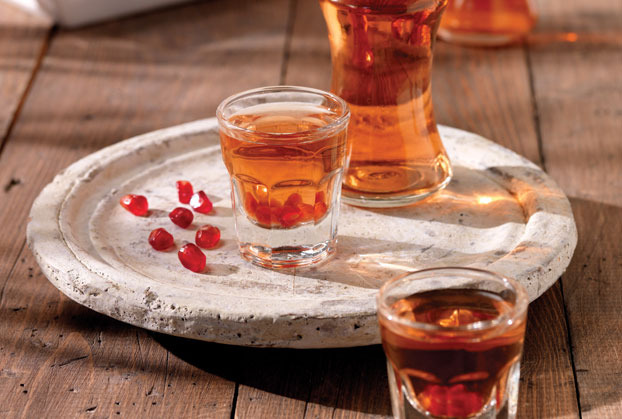 Here is a light and less-strong drink you can enjoy during the day. Refreshing and light in consistency and texture, this drink is perfect any time of the day.
8. Limoncello Lemon Liqueur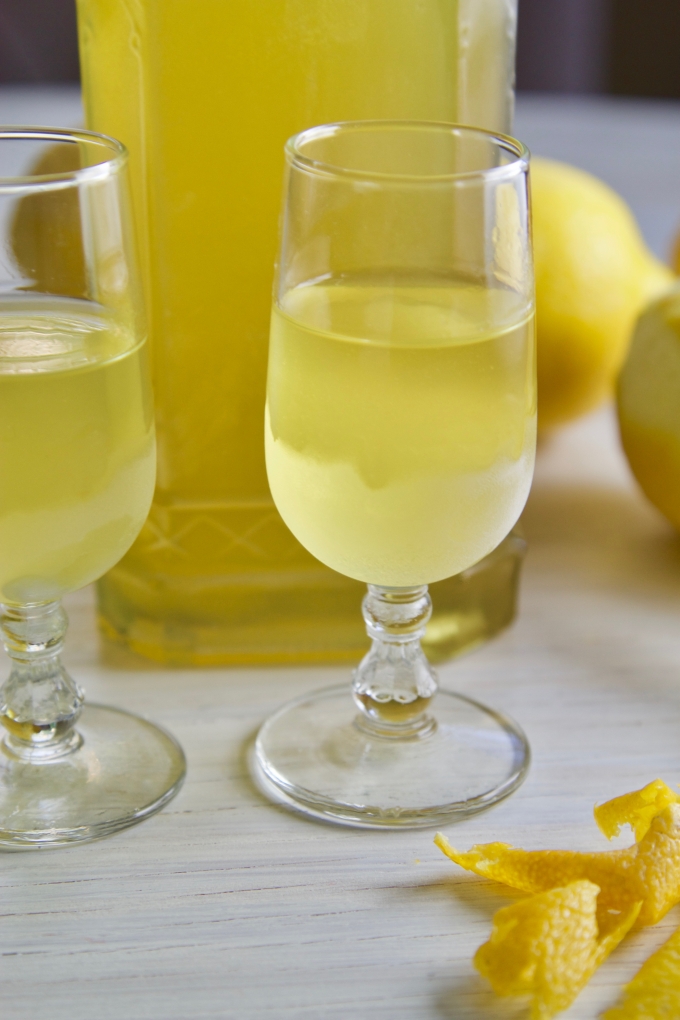 Limoncello is a lemony sipper you can enjoy all year round. It makes a great gift in a bottle for friends as well. You can serve it as an after-dinner aperitif, or add it to some desserts and ice creams. Some people even sprinkle limoncello on top of fresh fruits.
9. White Chocolate Liqueur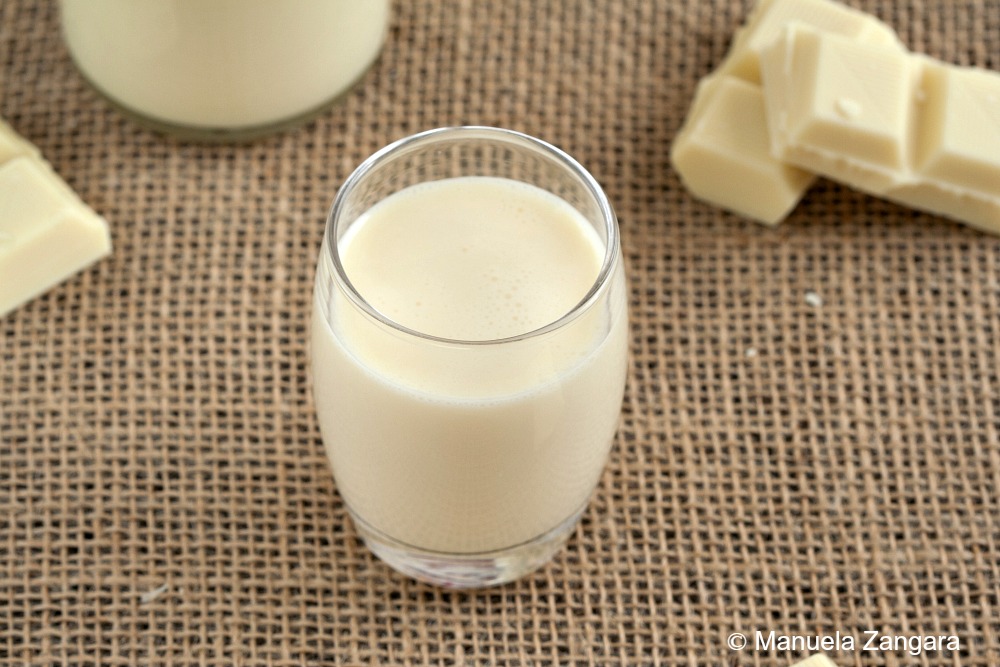 When you think of chocolate, you rarely think of white chocolate. It is the small and often forgotten brother to chocolate. But this white chocolate liqueur is just amazing to try. You can make it as the perfect Christmas gift.
10. Sicilian Blood Orange Liqueur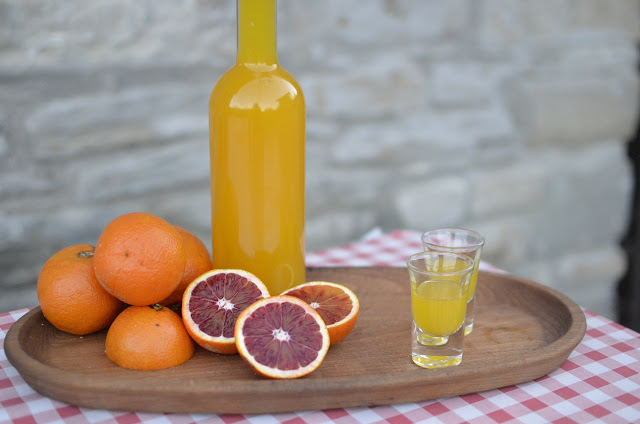 Here is another twist on the classic and popular limoncello. We call it Arancello, and it uses Sicilian blood oranges instead of lemons. The result is a lovely liqueur with a bold bright flavor. You cannot go wrong with this recipe. If you are a beginner in the world of homemade liqueurs, it is a great way to start mixing drinks. You can freeze it and serve it as a refreshing after dinner drink.
11. Carrot Cake Liqueur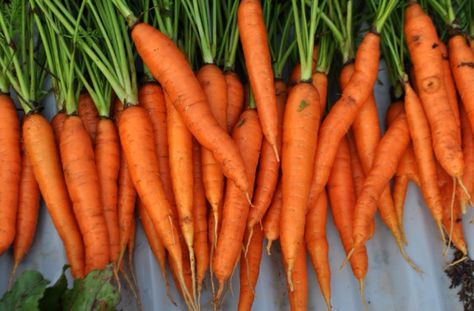 Carrot cake is one of the common and popular desserts. Truth be told, many people forget how sweet carrots are. But once you try a carrot cake, you will be surprised. This drink is a carrot cake in a glass. Enjoy it.
12. Creme De Cacao Chocolate Liqueur With Vodka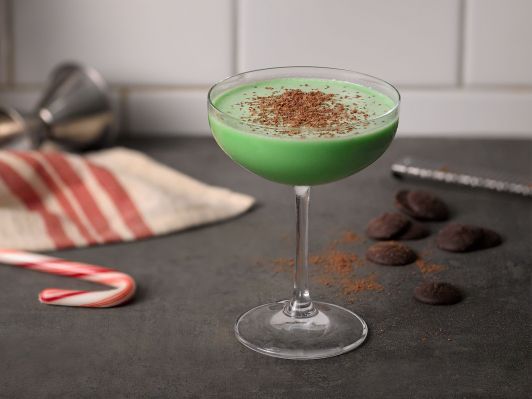 Crème de Cacao is a drink enjoyed in 16th century France. It is a traditional liqueur recipe that is bursting with flavor. You can make it as an elegant and pure-dark chocolate drink. The flavor from cacao nibs is just too good to ignore. Consume it on its own, or pour it over ice cream.
13. Rhubarb Liqueur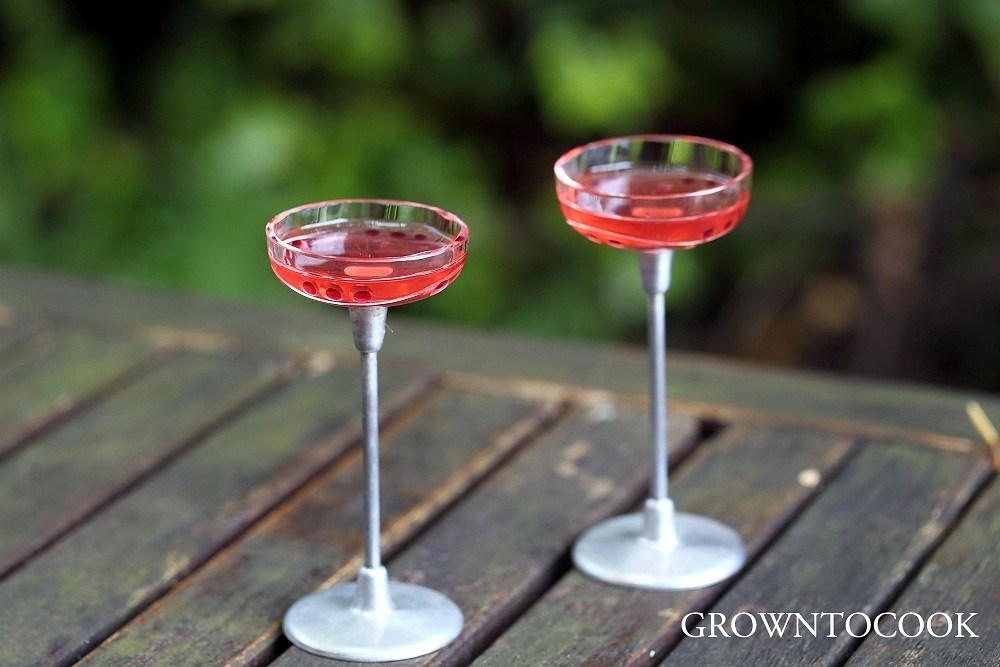 Rhubarb has a strange and unique taste. It is tarty, but mix it with some sweet ingredients, and you get a great dessert. For this drink, you can go for a less-sweet version. The pretty pink essence of the liqueur is sexy and romantic. Sip it for a house summer party. If you have some vintage glasses, you can throw a stylish party.
14. Coffee Liqueur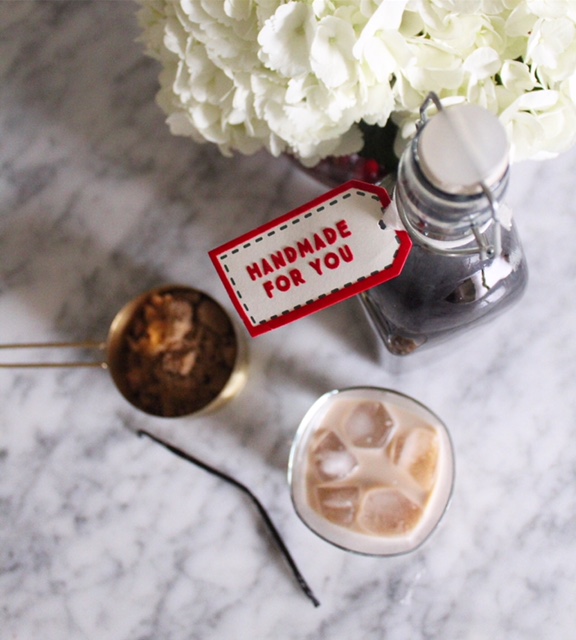 This liqueur is a bit different than the traditional Kahlua drink. It is less sweet and more coffee-forward. But it is a great option when you want to make a cheap Vodka taste great. It is simple to make. All you have to do is brew a strong pot of coffee, add some brown sugar, and then add a cup of vodka and rum. Do not use high-quality alcohol. The coffee will overpower your high-quality alcohol.
15. Nutella Liqueur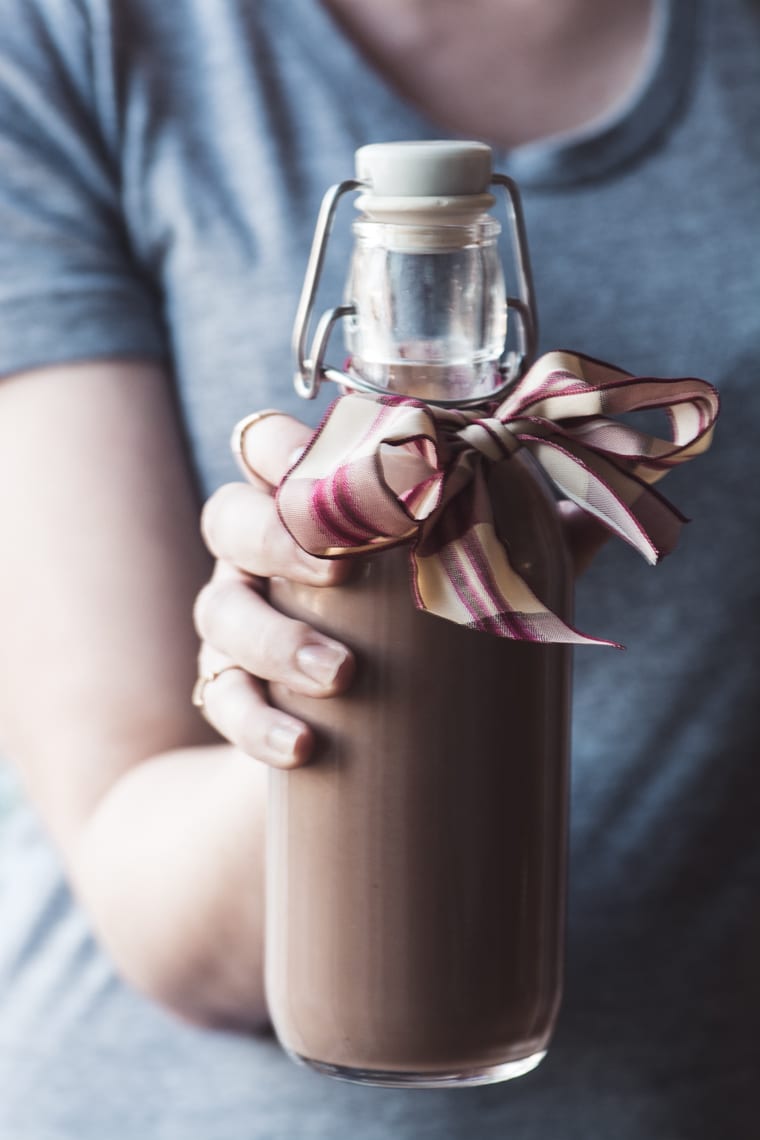 Imagine a drinkable version of the famous chocolate hazelnut spread? If you crave a decadent beverage, this is it. It is an easy to make chocolate liqueur that you will die for.
16. Ginger Liqueur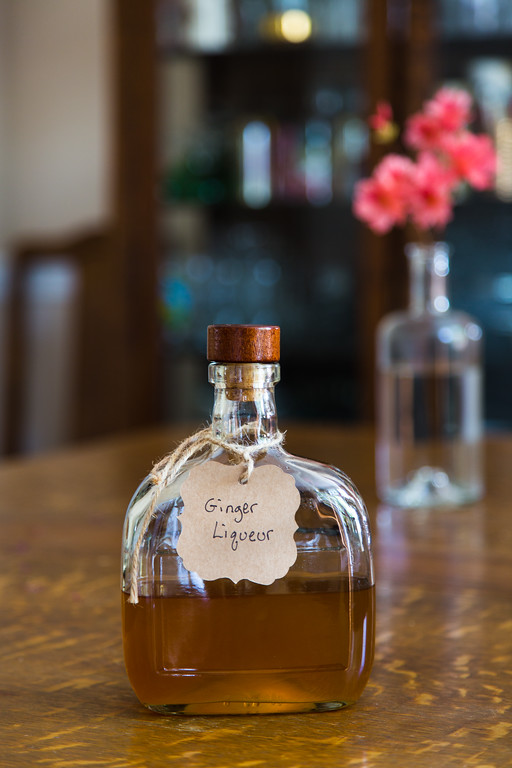 The best part about this drink is you can make it for the fraction of the cost you pay at the store. It will save you a lot of money. The drink is warm, rich, and smooth. Time to serve some gin cocktail.
17. Blackberry Basil Liqueur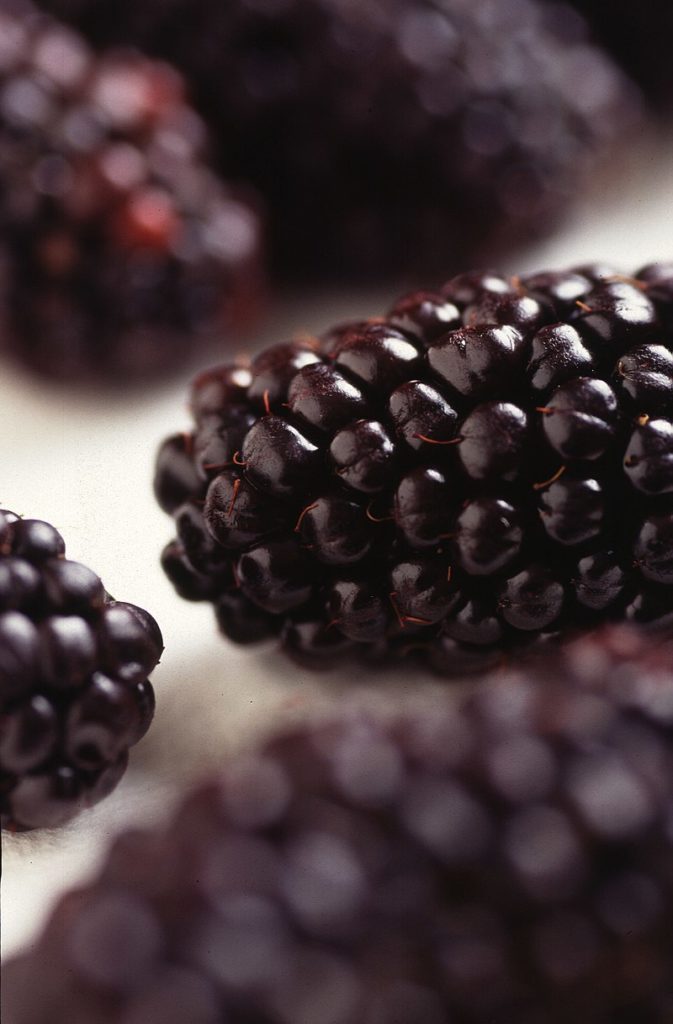 This drink is so versatile. You can serve it on rainy days or on party days. Truth be told, this drink works for any day of the year. It is fun and easy to make.
18. Irish Cream Liqueur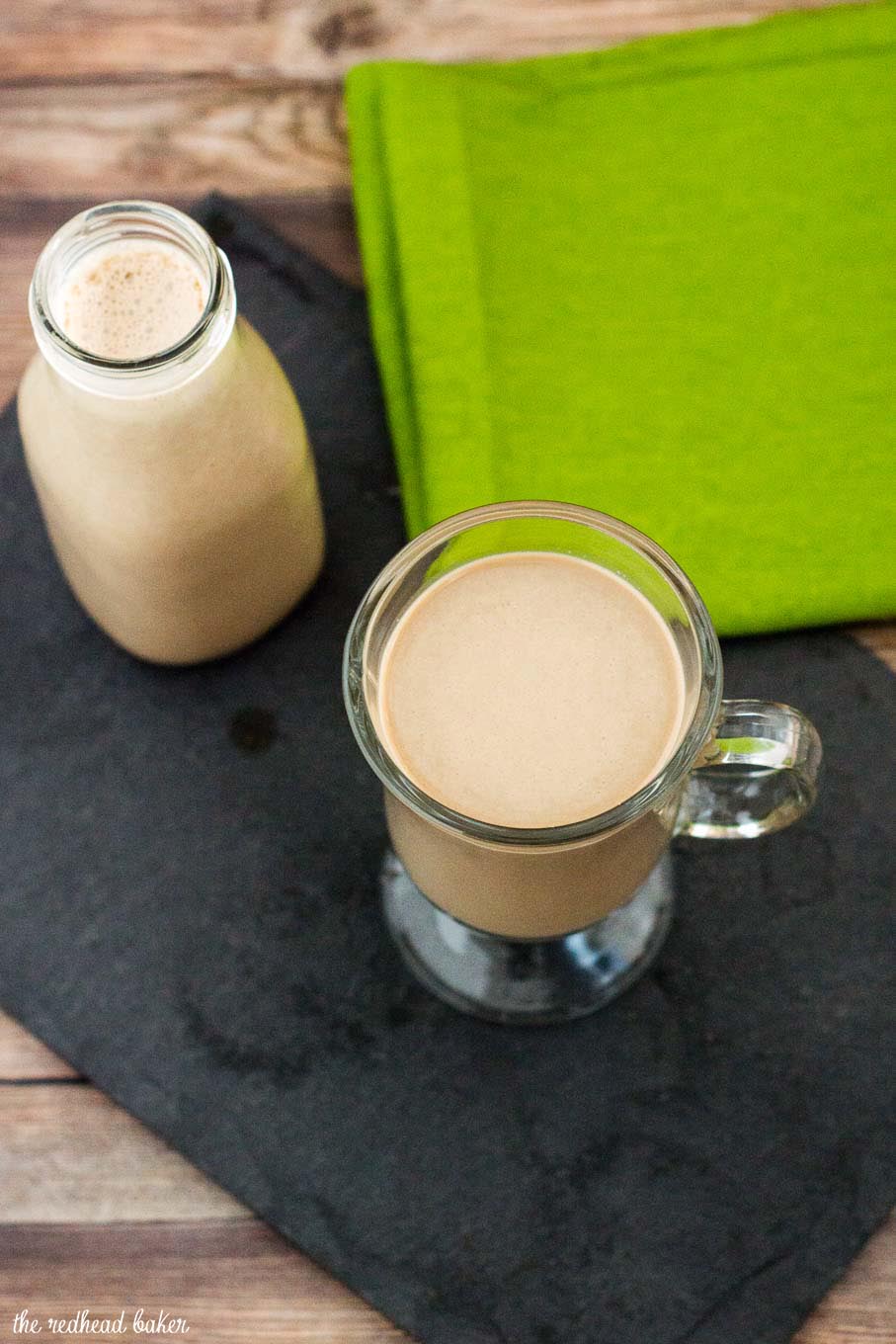 Irish cream liqueur is the life at the party during St. Patrick's Day. But you can enjoy it all year round. It is easy to make and customizable to your taste. But the best part is you have most of the ingredients in your kitchen. Oh, and the most popular Irish cream liqueur is Bailey's. You can now enjoy it at home for a fraction of the cost.
19. German Egg Liqueur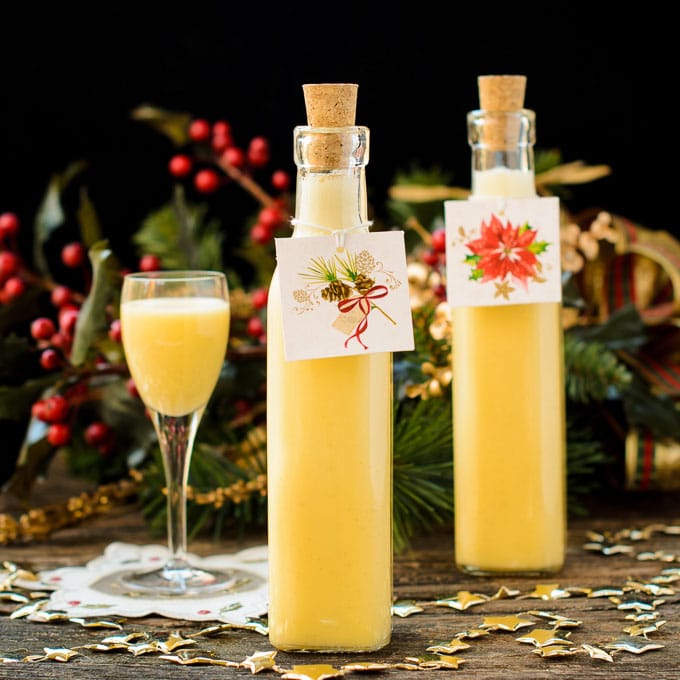 Egg liqueur is a popular ingredient in Germany. People use it as ingredient in cakes or drizzle it on top of fruits, drinks, and cakes. How does it taste like? Well, think about a super concentrated eggnog without nutmeg. This drink is very thick in consistency. You can serve it in an old-style flat-like champagne glass. This way, you can lick the last of the glass if you are inclined.
20. Poached Pear Liqueur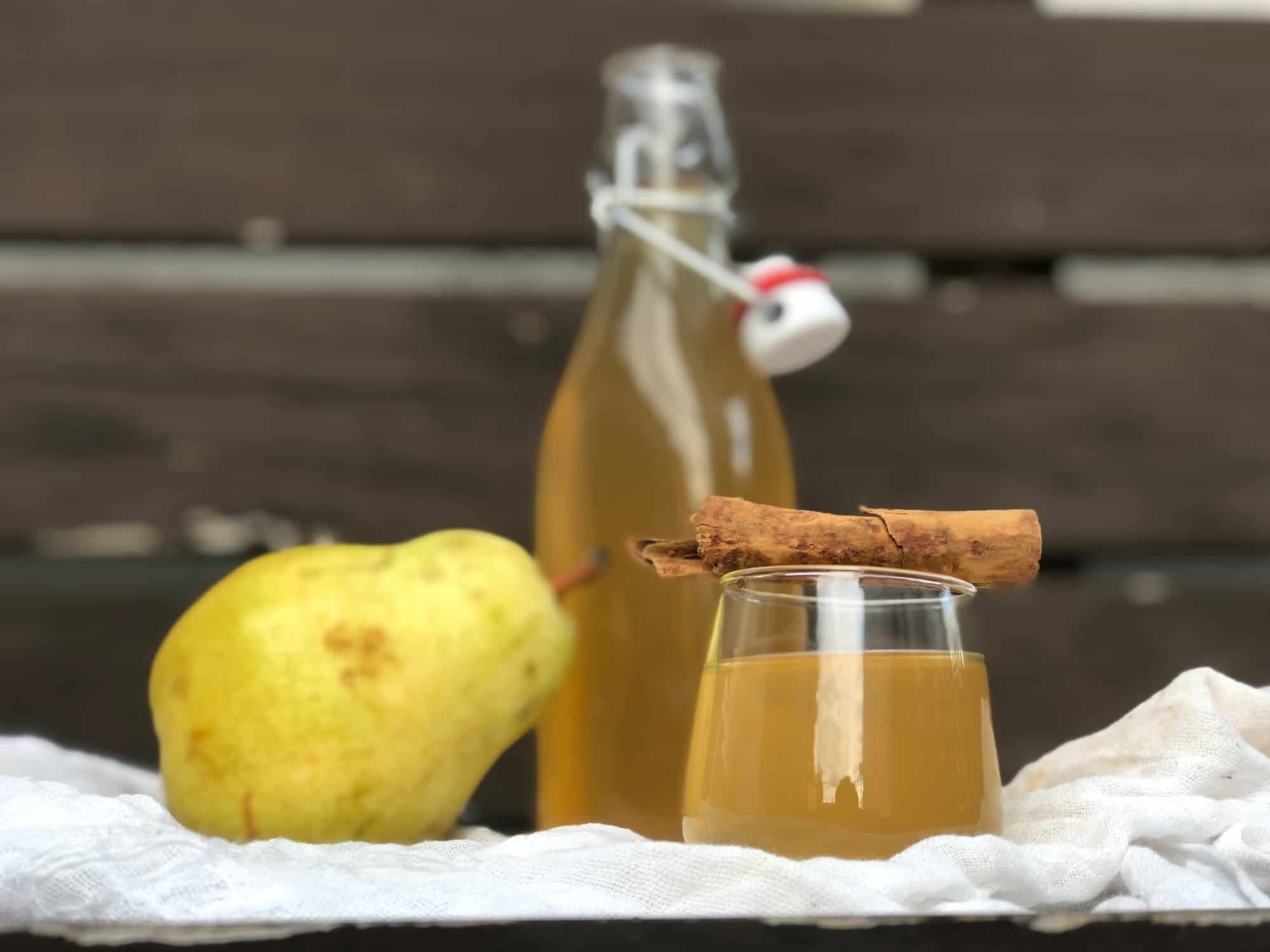 Pear season begins in late summer and lasts until the end of fall. It is a great time of the year. For this pear season, we have a homemade poached pear liqueur just for you. It is a boozy fruit infused recipe that is smooth and refreshing.
21. Blackcurrant Liqueur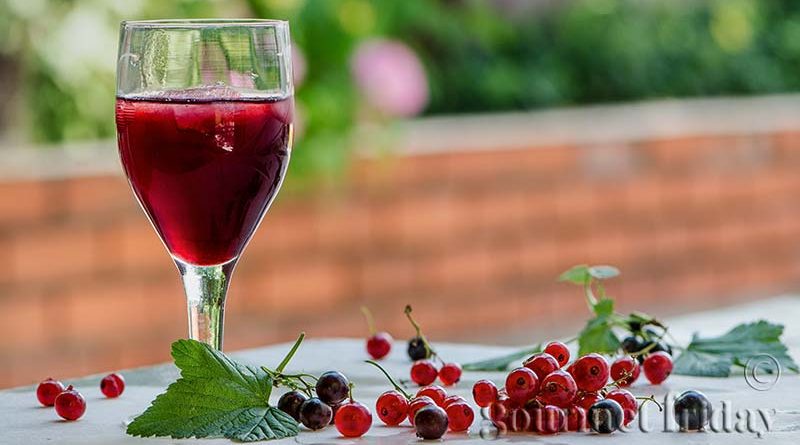 Crème de cassis is a sweet and dark red liqueur made from blackcurrants. You can find it in many cocktails. The most popular is the wine cocktail Kir. Usually, cocktails with crème de cassis are served as an after-dinner drink or as a frappe. Here, we have a recipe for a homemade liqueur. The distinctive fruity aroma is hard to resist. And you can consume it pure or in a cocktail.
22. Chocolate Liqueur With Rum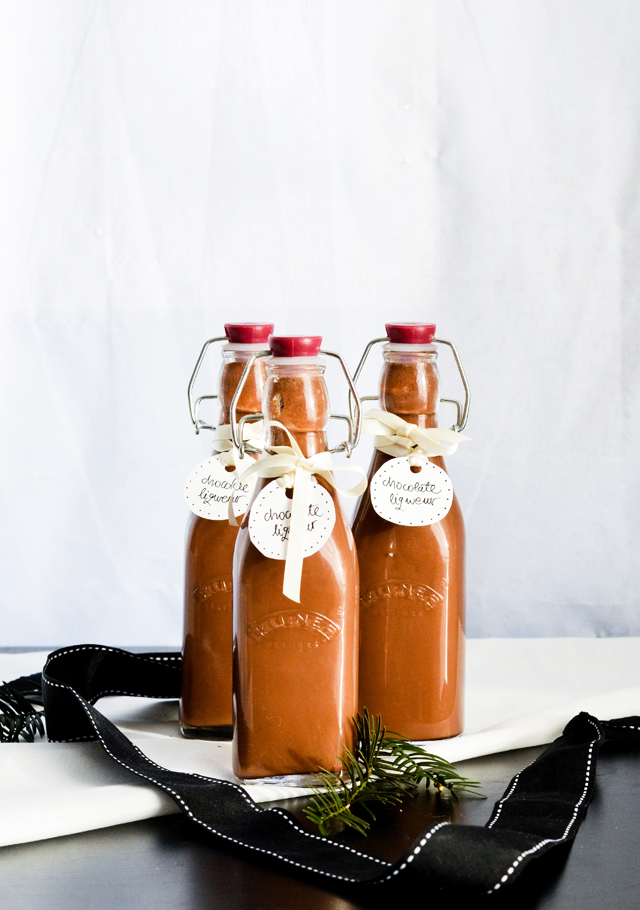 This homemade chocolate liqueur is just what you want on those boring and depressed days. Think of it as comfort food in a bottle.
23. Raspberry Liqueur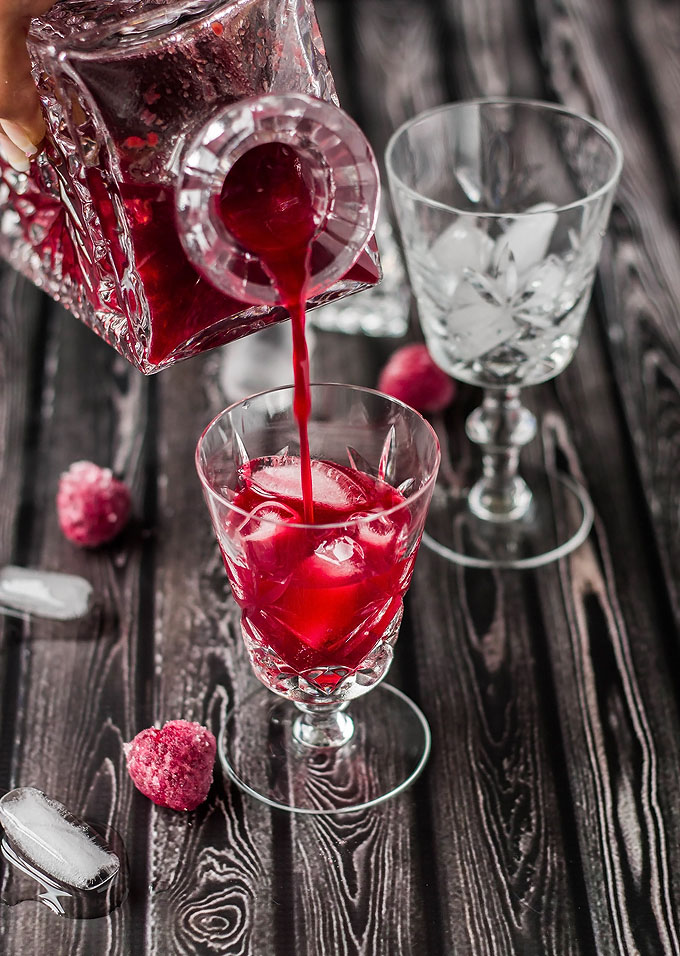 This recipe is so easy to make. And believe us, it is worth the effort. This beautiful and bright red elixir contains vodka, sugar, and raspberries. It is slightly sweet and strikes the perfect balance between strong and refreshing.
24. Homemade Kahlua Coffee Liqueur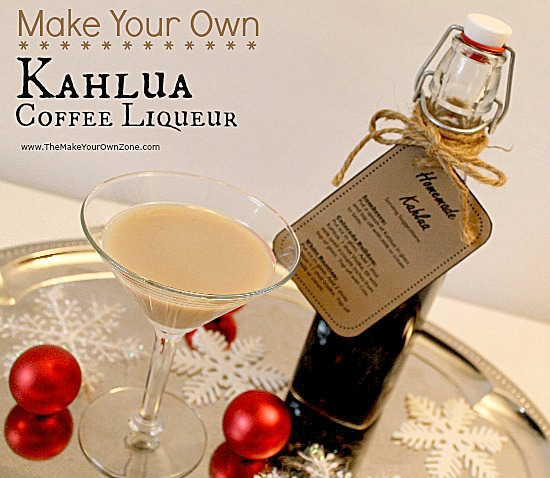 We finish off with another recipe for one of the most popular liqueurs. So, here is another version of Kahlua. You can use it any cheap brand of vodka. Of course, if you want, you can splurge on a pricier brand. But using a cheap booze is great way for this recipe. Here is a quick and easy way to add more elegance and sophistication to a cheap vodka.