When you think of cocktails, you think of booze. Now, all cocktails have a touch of juice in it. And we often put some vegetables for decoration.
But what about veggie cocktails? What happens when the base of your cocktail is vegetable juice? How does it taste? Well, we can tell you for sure, the taste is delightful.
Here are a couple of ideas how to make veggie cocktails. They have a booze kick, but some healthy veggies in it as well.
1. Beet Tequila Cocktail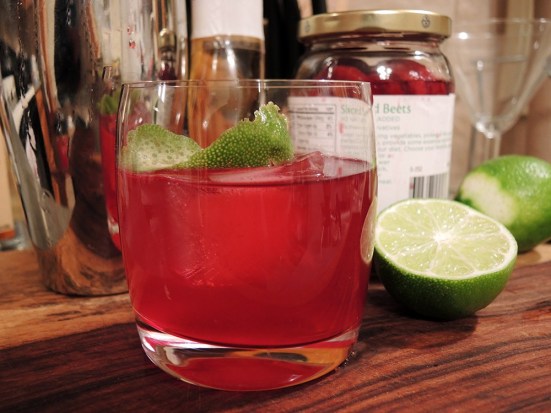 Michael Jackson's song Beat It served as inspiration for this cocktail. The best part about the drink is that you can taste every single ingredient. The flavors remain obvious and work well together. You get the sweetness of the tequila, earthiness of beets, and acidity of lime. Simply amazing.
2. Savory Gin Cocktail With Rosemary And Pickled Asparagus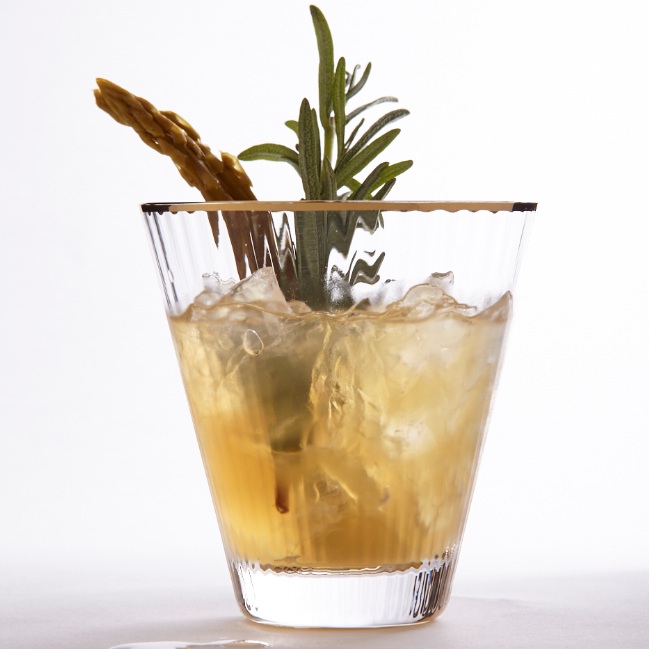 Rosemary is a great spice. It has a pronounced lemon-pine flavor. But it is also peppery at the same time. It is a great addition to dishes. Well, now, you can try it in a cocktail. With some cognac or brandy you get a strong cocktail. The lemon flavor of rosemary provides the much-needed freshness.
3. Spicy Vodka Caprese Cocktail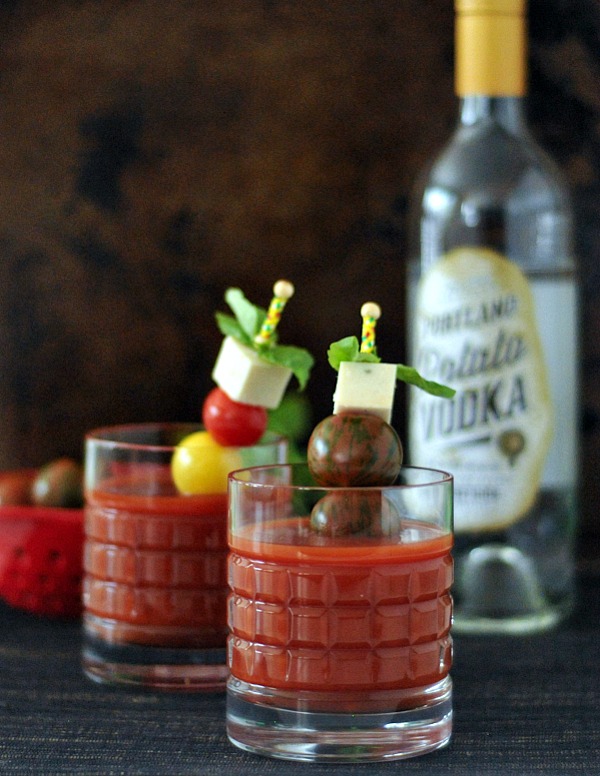 Caprese is such a nice salad. It is one of the classic summertime meals. Fresh, tasty, and full of flavor. Now, what would you say if we tell you that you can drink it? Yes, this cocktail is basically a drinkable Caprese salad with some booze in it.
4. Celery Tonic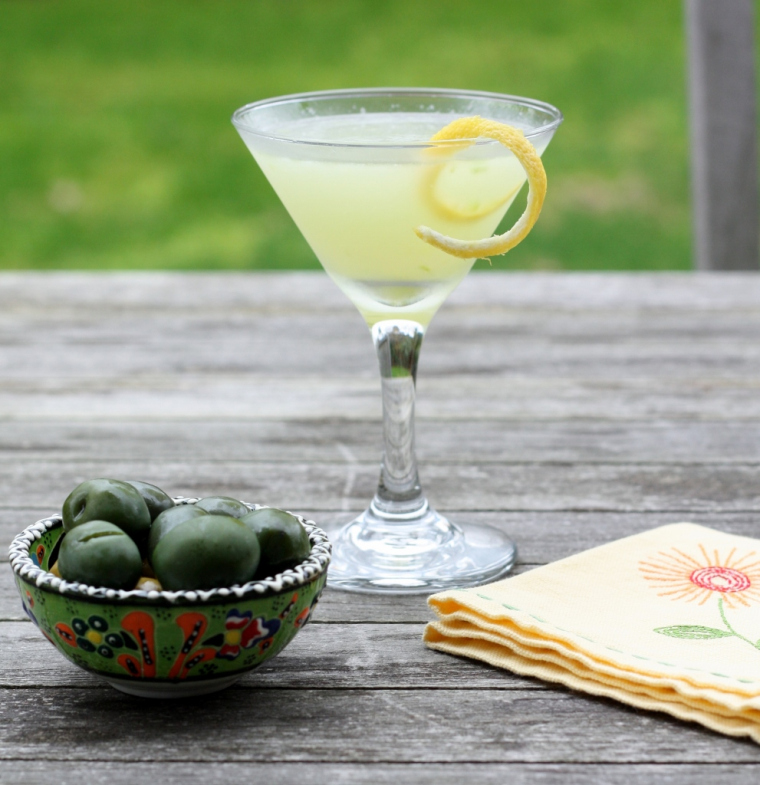 Do you love gin tonic? Do you want to try something similar, but with a different taste? Gin and tonic is normally a bitter drink. Well, you can make it even bitter, with a touch of freshness.
5. Snap A Snap Pea Sunday Gin Sour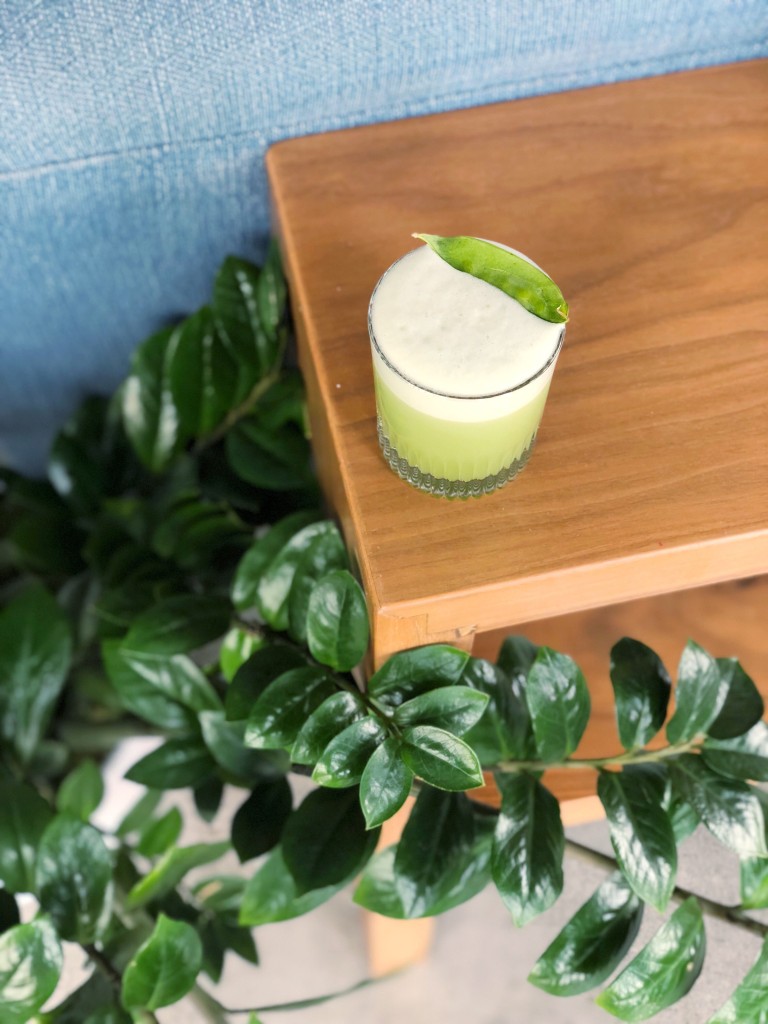 For your next Sunday gin sour, we have a twist. We recommend a vegetable gin cocktail. Fresh juiced snap peas give a gentle and invigorating jolt of grassiness to the gin. It is a great compliment to the bright and citrusy gin.
6. Kalamazoo Julep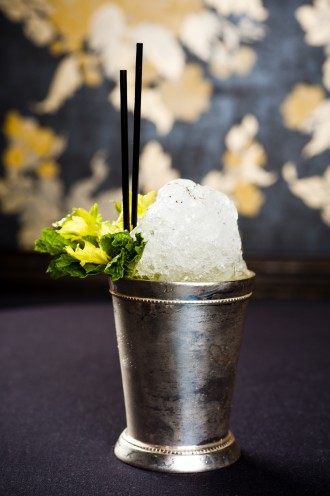 We want to give you a fresh cocktail you can drink by the pool. It is a great summery drink. With a double dose of celery, you get tons of refreshment in this julep recipe.
7. Roasted Red Pepper Bloody Marys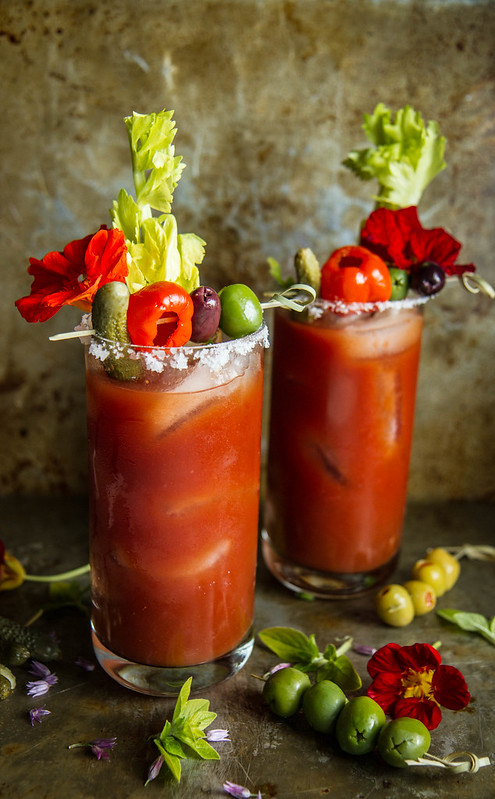 Bloody Mary already contains vegetable juice. It comes in the form of tomato juice. But the beauty of the cocktail is you can practically make it a full meal. Yes, that is true. You can serve this cocktail as breakfast in the morning.
Add as much garnishes as you like. Bloody Mary is one of the few cocktails that can sustain different garnishes.
8. Celery Cilantro Sipper Cocktail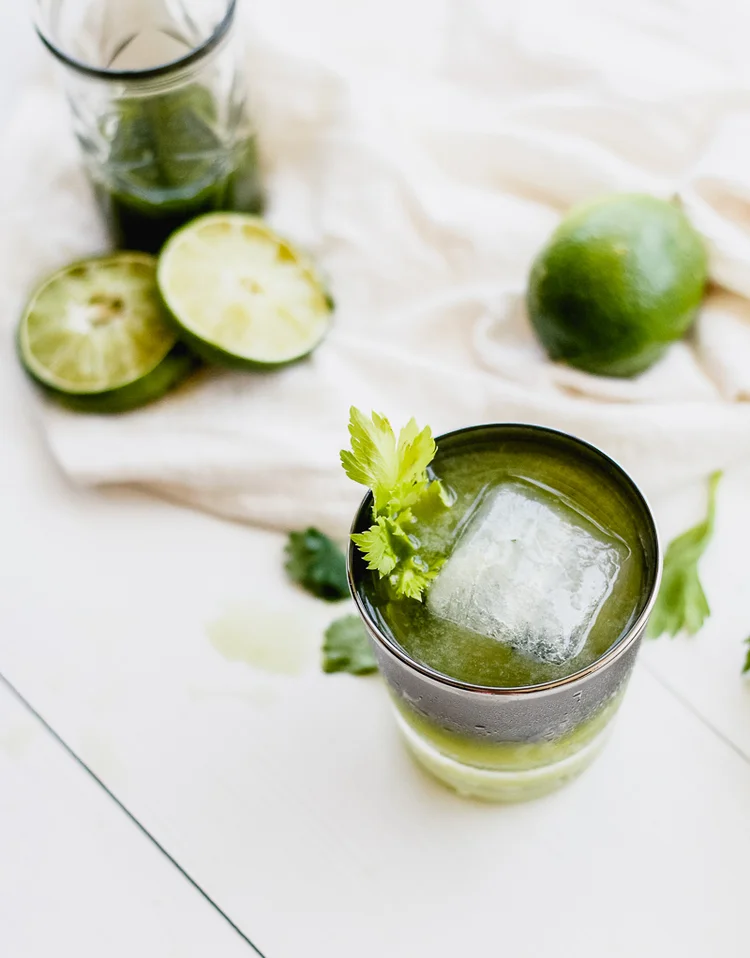 By now, you probably noticed there is a lot of celery in our veggie cocktails. And there is a simple reason for that. Celery is a secret weapon in green juices and smoothies. It is full of hydrating juice, and provides refreshing and brightness to the cocktail.
9. Blended Cucumber Gin Cocktail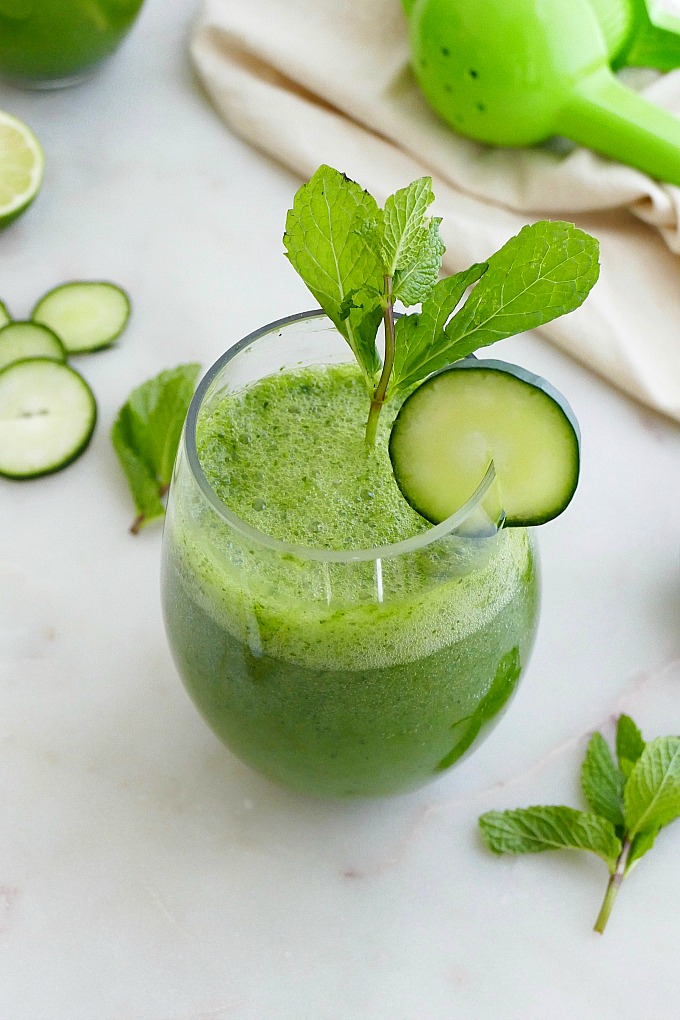 We know that alcohol is dehydrating. You need to drink water while drinking booze. This way, your head will not hurt the next morning. And your lips will not be dry. Well, what if we tell you can bring hydration to your cocktail?
That is right, blend some cucumber in it. Cucumbers contain more than 90% water, making them a great hydrating veggie.
10. Beet Poet Featuring Kachkas Horseradish Vodka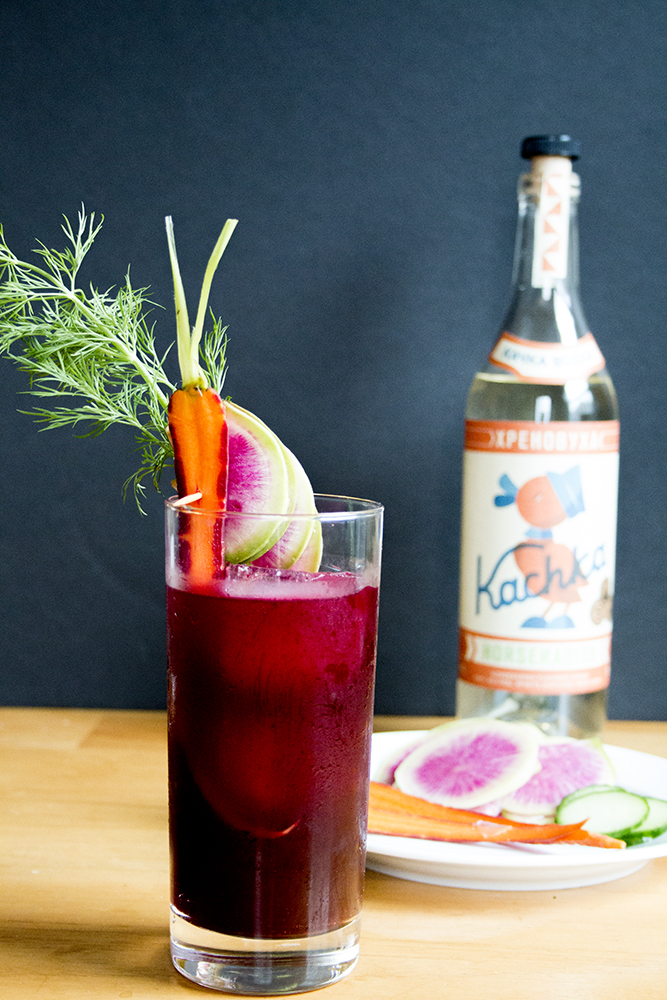 This cocktail is a perfect balance of sweet, sour, and bitter. You get all of the flavors thanks to the basic ingredients. You start off with beet juice, a classic flavor, and then continue with horseradish. You already have your bitter and sweet. So, it is time for sour and a bit more sweet. Add in some lime and honey, and you have a perfectly balanced cocktail.
11. Frozen Cucumber And Green Chartreuse Daiquiri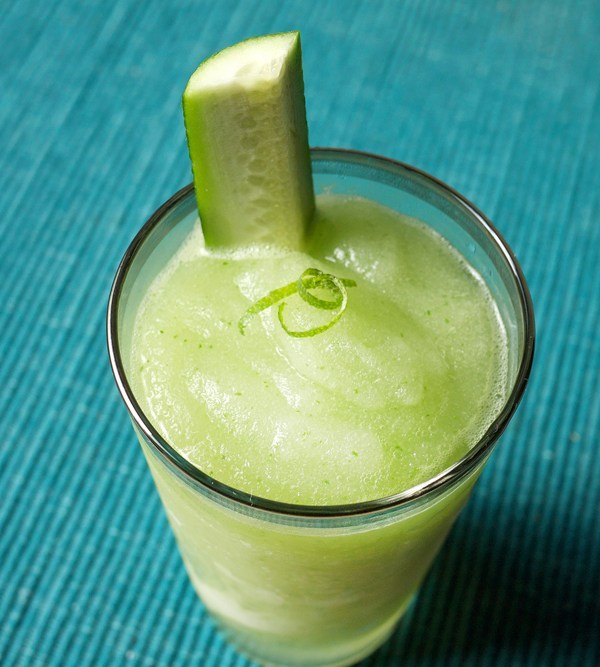 Cucumbers are a great vegetable for cocktails. It is one of the few getaway vegetables. For this cocktail, we use a daiquiri base. It is a combination of rum, lime juice, and sugar. Cucumber provides the watery effect. And makes the texture and consistency a bit better than classic daiquiri.
12. Local Thai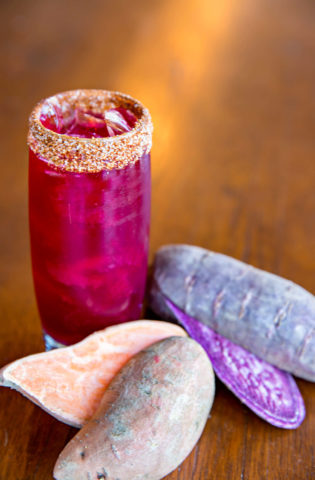 Mai Thai is a great cocktail. But some people cannot handle the bitterness of it. In this recipe, we will give you an idea how to make sweet Mai Thai. You can do that by adding sweet potato water.
13. Green Pea Rum Cooler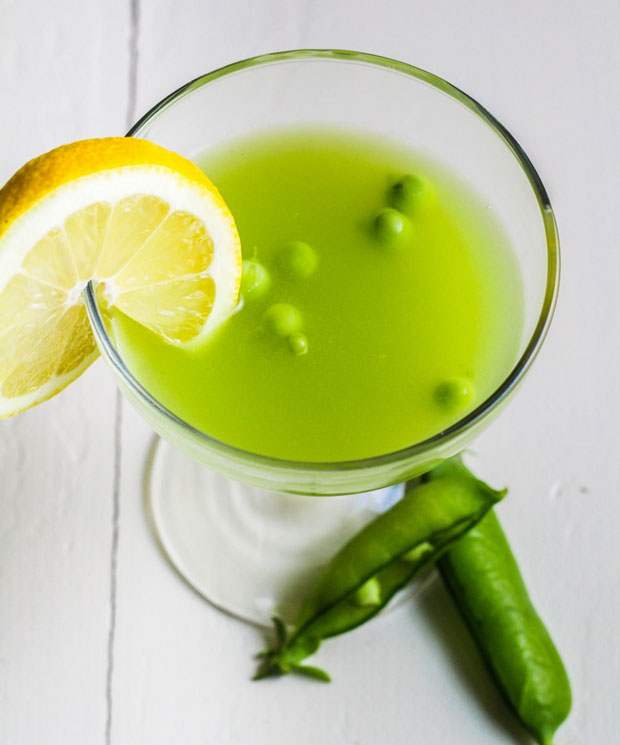 Think of this cocktail as a soup with alcohol. Basically, it is more of a vegetable soup with green peas and cucumber. And then, you add some alcohol for a booze kick. You even have lemon as a classic soup seasoning.
14. Summer Sweet Corn And Limoncello Cocktail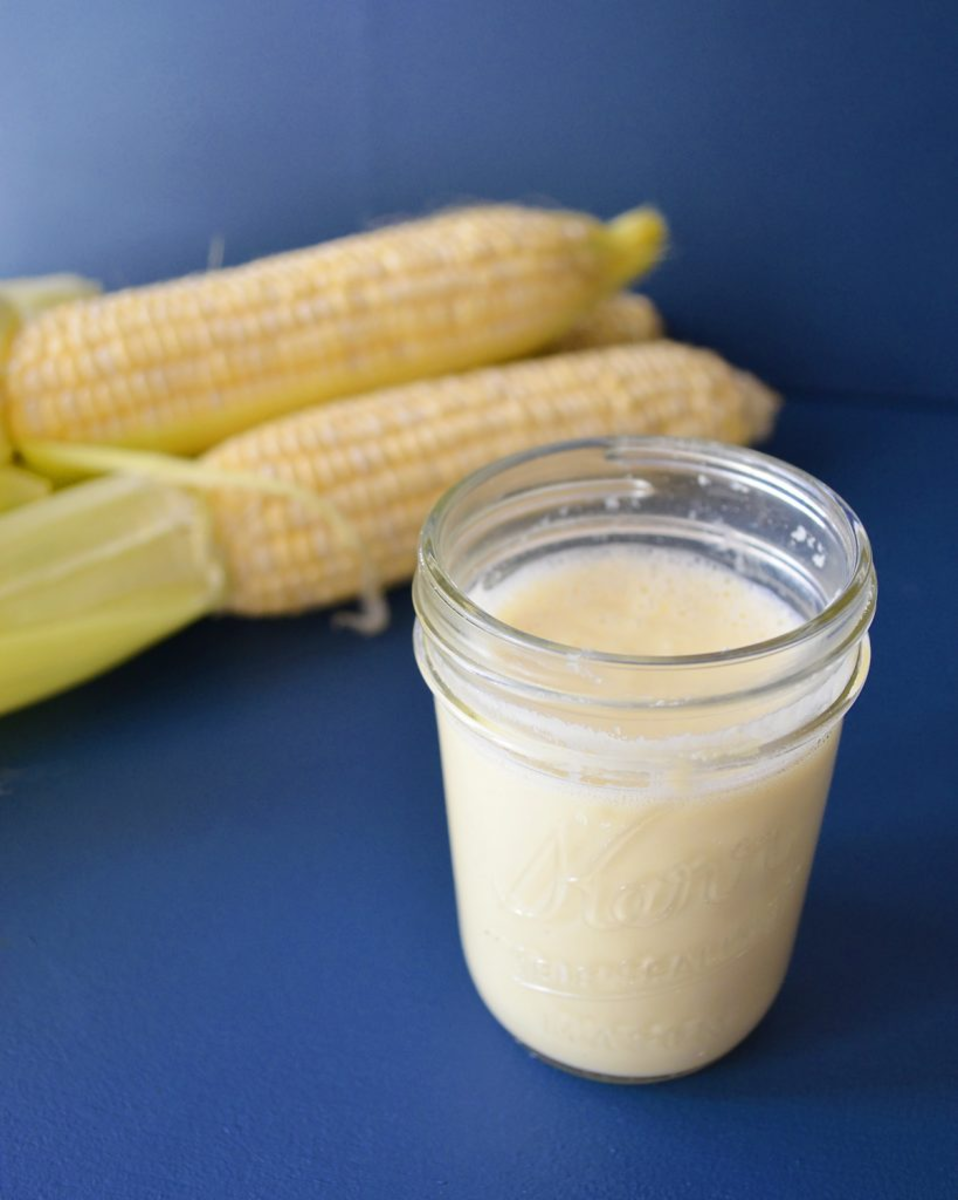 Do you think corn makes sense in cocktails? Yes, it does. Try Googling corn cocktails. There are tons of them. Today, we want to give you a recipe with Limoncello. You can even try to make homemade limoncelo. It is a perfect combination of sweet and fresh.
15. The GBC Gin Basil Cucumber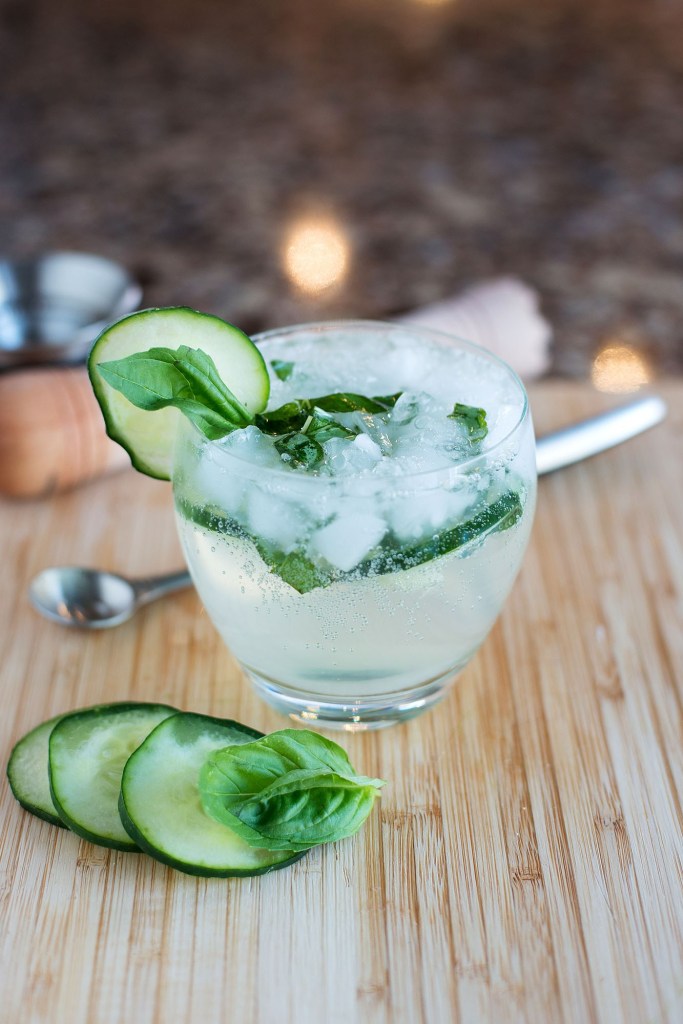 Cocktails should be simple. Like, two or three ingredients. This one is in that spirit. Cucumber and basil are great addition to cocktails. Mint works great too. Think Mojito. This is a similar cocktail to Mojito. It is a delicious and very refreshing drink.
16. Japanese Inspired Bloody Mary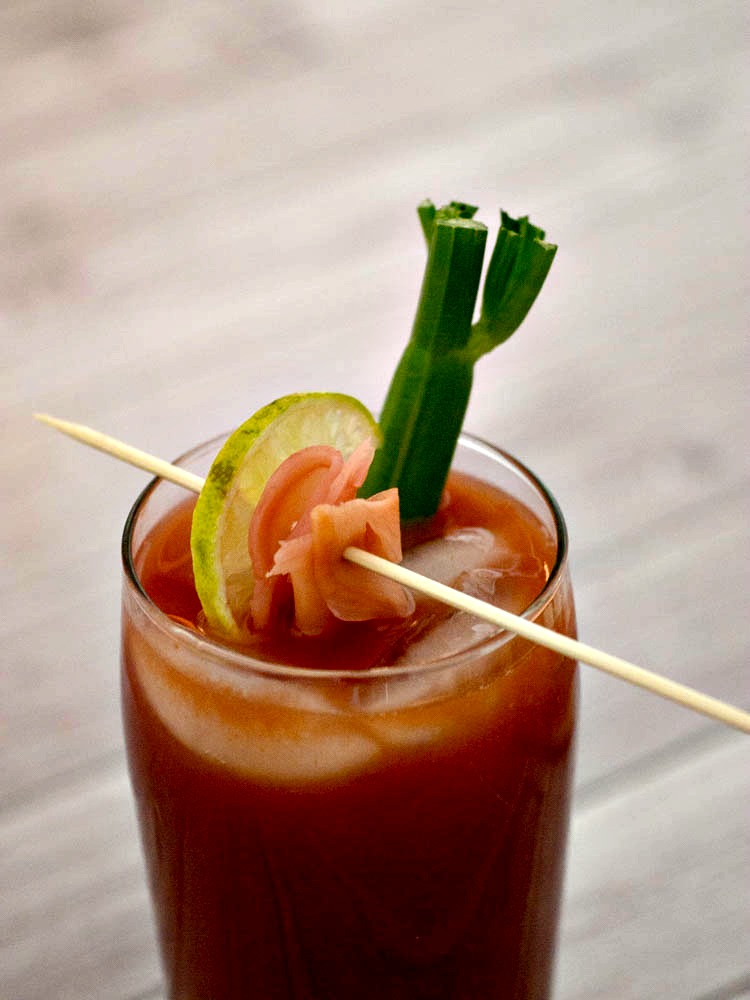 Bloody Mary is one of the most popular veggie cocktails. For starters, it already contains vegetable tomato juice. Do you think Bloody Mary is strong? Or you want a stronger kick? Well, if you fall into the latter group, this cocktail might do the trick. Thanks to the Sake inside, it delivers a strong punch to the stomach.
17. Snap Pea And Mint Cocktail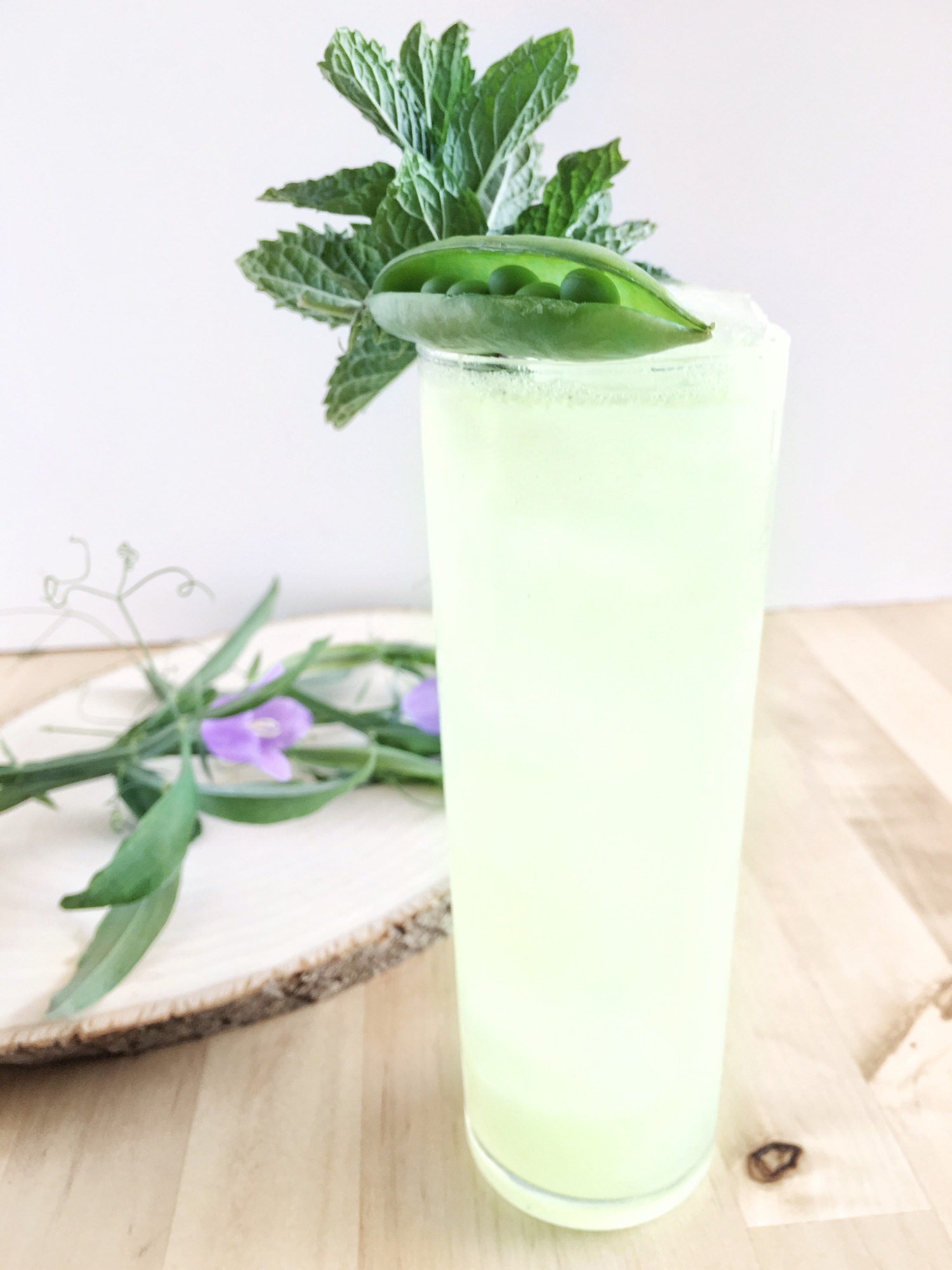 Cucumber and Vodka or Cucumber and Gin are popular cocktail combinations. For this one, we go a step further. We add snap peas. They are sweet and crisp, and completely change the taste and flavor of the drink.
18. Teter in the Rye Sweet Potato Cocktail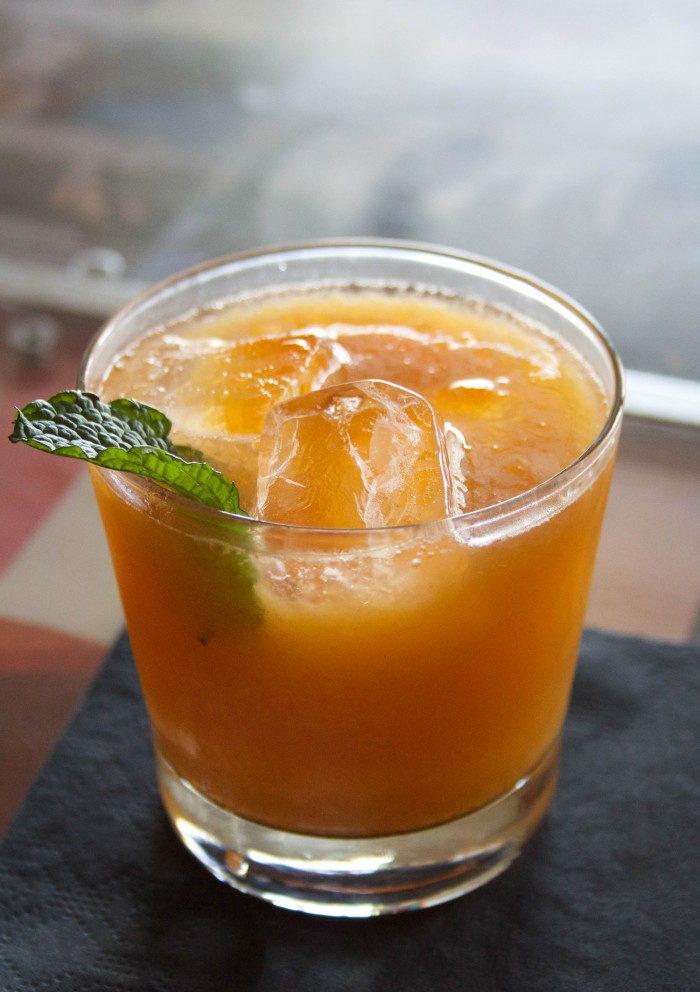 Sweet potatoes are slowly and steady making their way into cocktail recipes. They are fun to work with in both cocktail and culinary sense. What makes sweet potatoes so good? Well, they have a great flavor on their own. And at the same time, they can pair with sweet and savory flavors. They even pair well with exotic spices.
19. Beet Beety Bloody Marys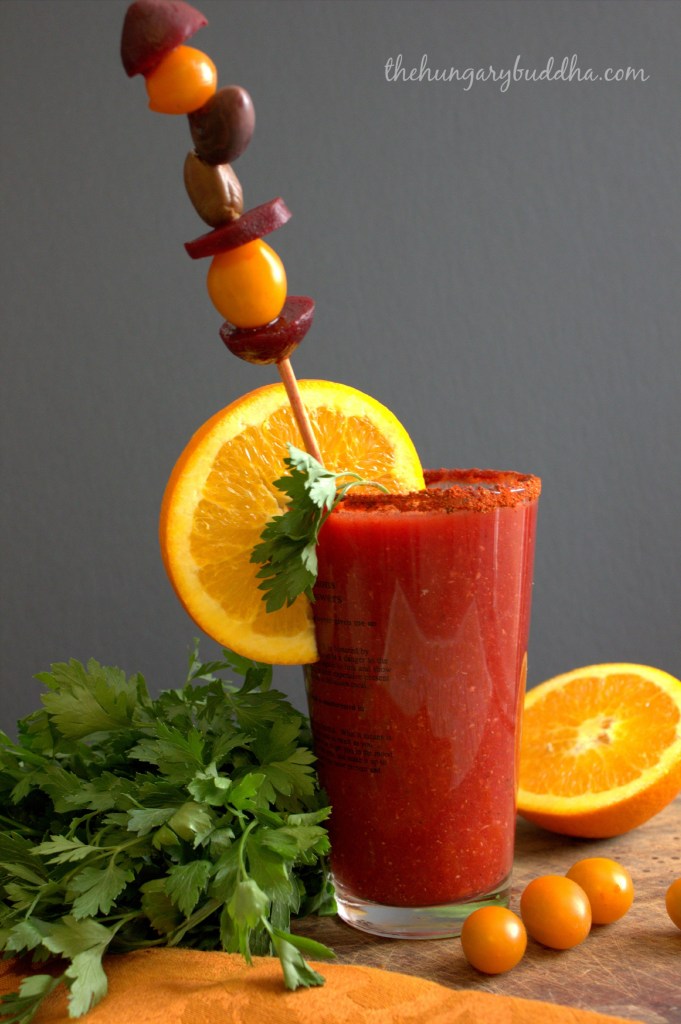 Recipe: thehungarybuddha.com
Bloody Mary is a classic brunch drink. It is a great way to start the day. What makes Bloody Mary so good during brunch? Well, for starters, it is not strong in alcohol. But more importantly, it is full of flavor and nutrients.
20. Avocado Toast Cocktail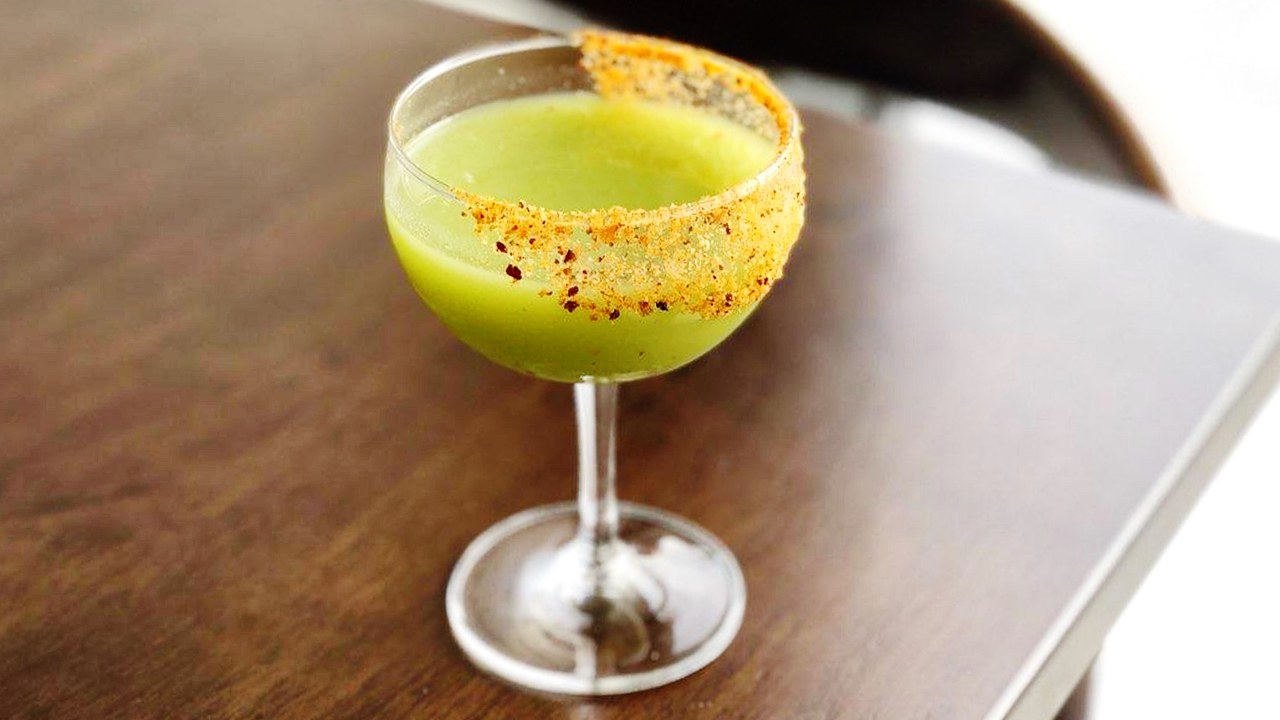 This might be the only cocktail where kale actually works. Kale is a great superfood. But the bitter flavor is a bit strong for cocktails. But here, avocado neutralizes the bitterness. And you also balance it out with sweet and sour lime juice. This drink is a bit thicker, making it perfect for a brunch. You will love the pleasant creaminess.
21. Garden Salad Gin Tonic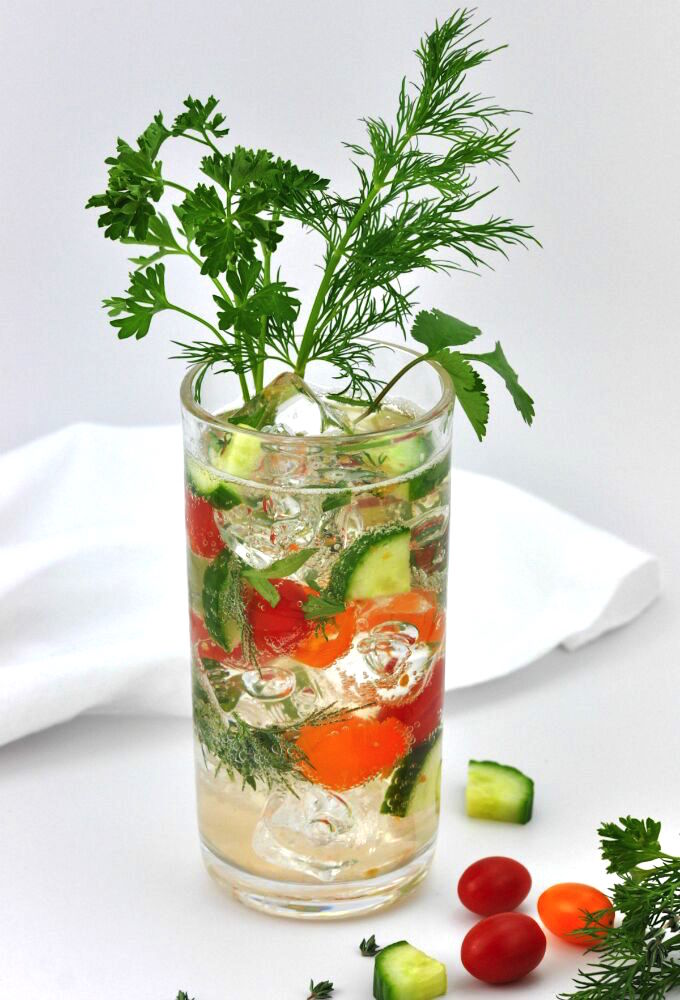 If you live in a house with a big yard, and you have a lot of greenery in it, it is time to put into a good use. You can basically make a garden salad and then pour some booze on top of it. The result? Fantastically refreshing summer cocktail.
22. Cucumber Jalapeno Margarita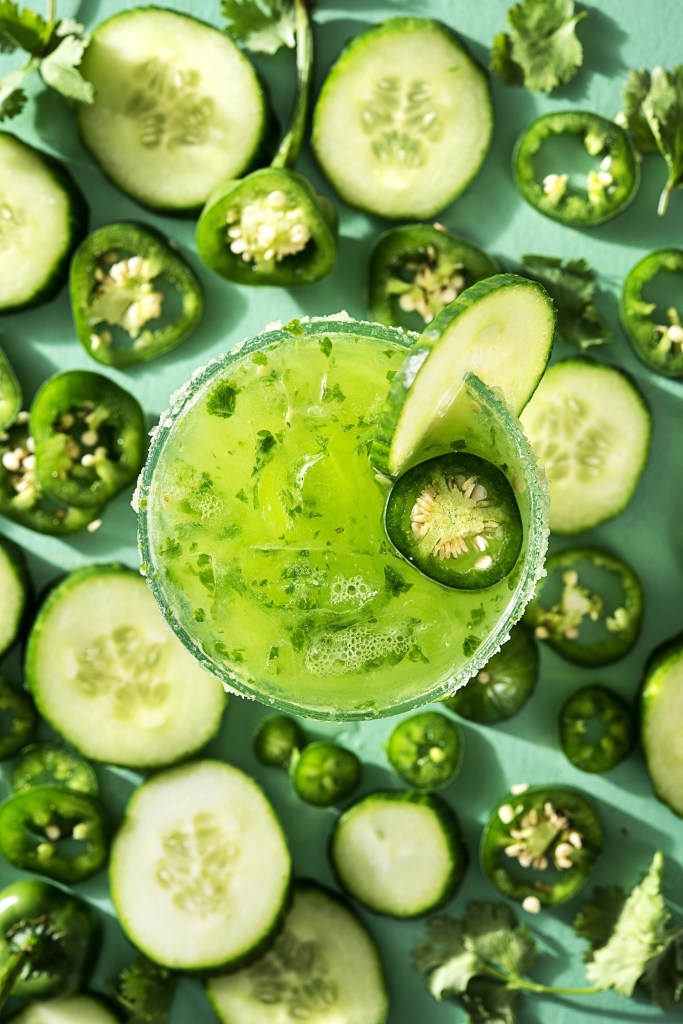 Margarita is one of the most popular and common cocktails. There are so many variations to the drink. In this recipe, we give you a kick of heat, a zing of lime, and a refreshing burst of cucumber juice. Call it a trifecta. It is simply perfect.
23. El Comediante Bell Pepper Cocktail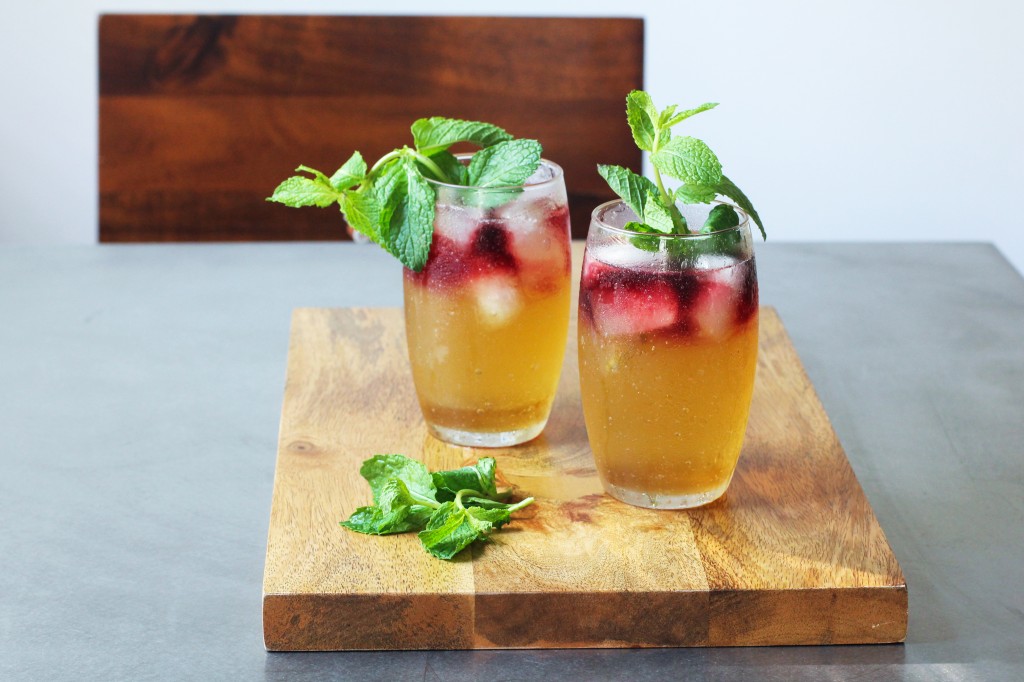 This drink will definitely make you laugh. Comediante translates to comedian in Spanish. And this drink will relax you to the point everything will seem funny. Contains a perfect combination of red bell pepper, lime, ginger, red wine, and mint. The colorful cocktail is packed with flavor. Try it.
24. Caprese Cocktail With Gin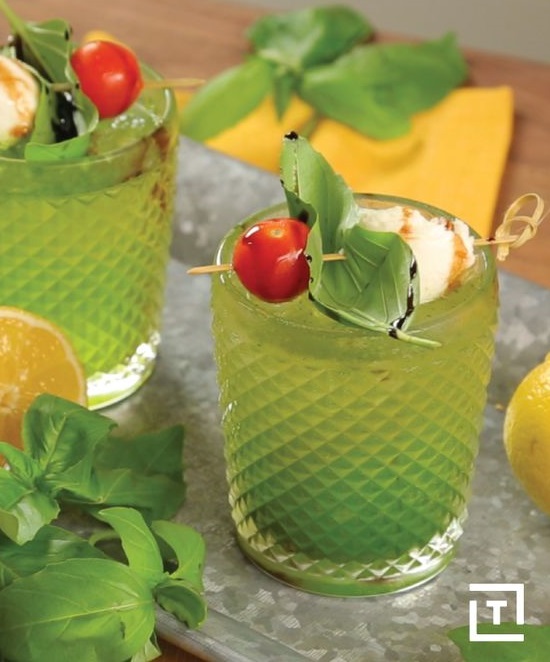 We had a Caprese salad before. This one is a bit thicker in consistency. And the Gin is lighter in taste. Truth be told, whether you use Gin or Vodka, it doesn't matter. Those two are interchangeable. It comes down to preferences.
25.Spring Onion Martini Cocktail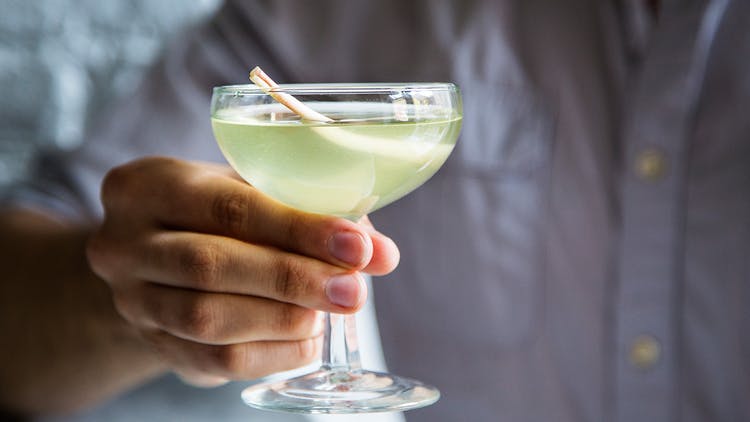 You might be skeptical about putting onions in a martini. After all, onions make you cry. But we love the ramped-up twist. Spring onions are sweeter than normal onions. That is why they work great in a smooth cocktail.
26. Carrot Margarita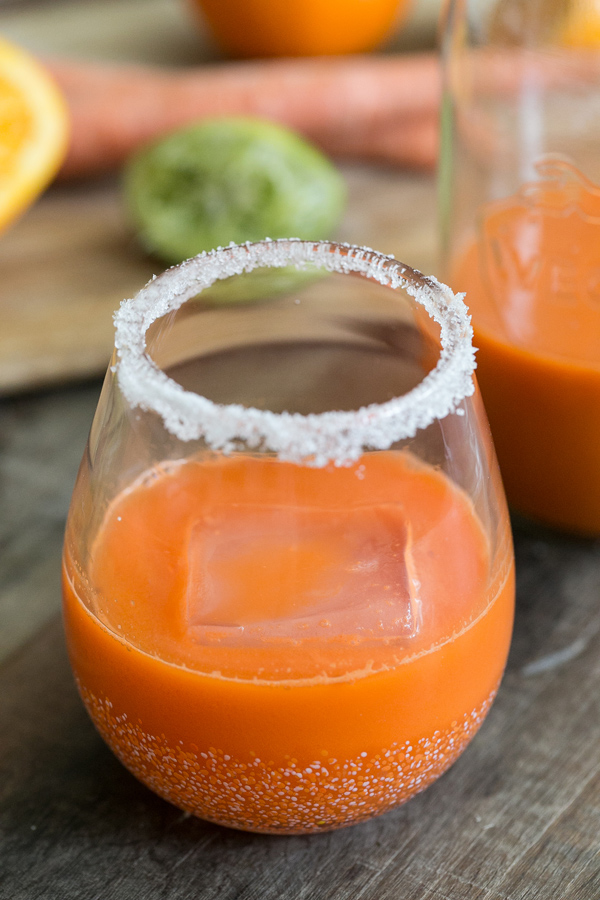 Many people love the margarita because of its light texture and consistency. But if you like thicker and creamier consistency, you need some veggie in it. Carrots make a great addition. They are sweet, and packed with flavor.
27. Cleansing Kale Lemon And Vodka Elyxir Cocktail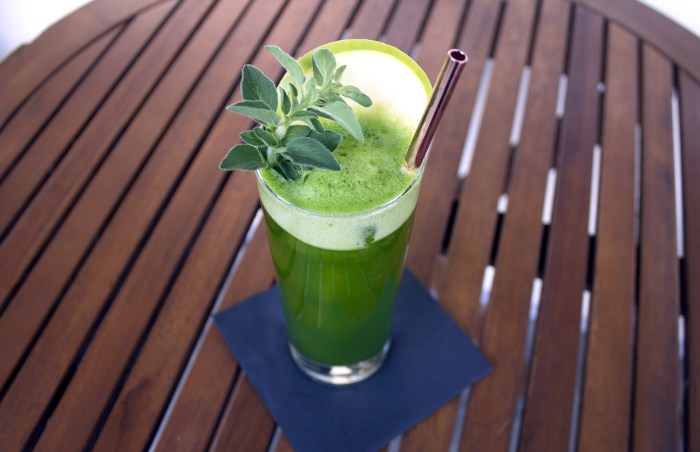 We love to finish our list of veggie cocktails with a detox drink. That is how you can view this cocktail. Kale and lemon are two of the best detox ingredients for a green drink. Add some booze for a kick.
So, are you ready to try some new types of cocktails? Do you have a favorite? Do tell!