The simple way to describe mocktails is a cocktail without any alcohol in it. These non-alcoholic mixed drinks rose in popularity in the 2000s, after the rise of cocktails.
Mocktails imitate cocktails, but they do not have alcohol. As such, you can drink Mojito without any alcohol, a tequila sunrise without tequila, and more.
Mocktails are made by mixing different fruit juices, ice teas, and more. Basically, they are an inexpensive way to drink cocktails. If you do not want alcohol, mocktails are great for getting the same vibe, but without the booze.
1. The Blooming Orange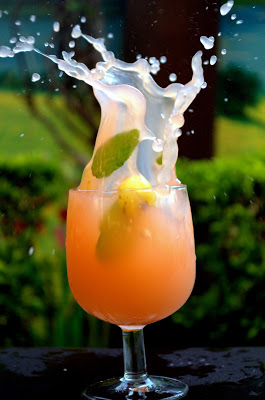 Orange juice is probably one of the most refreshing drinks in the summer. Freshly squeezed orange juice in particular. Now, you can have that same orange juice mixed with other drinks, and fool yourself you are drinking a cocktail.
2. The Pink Lady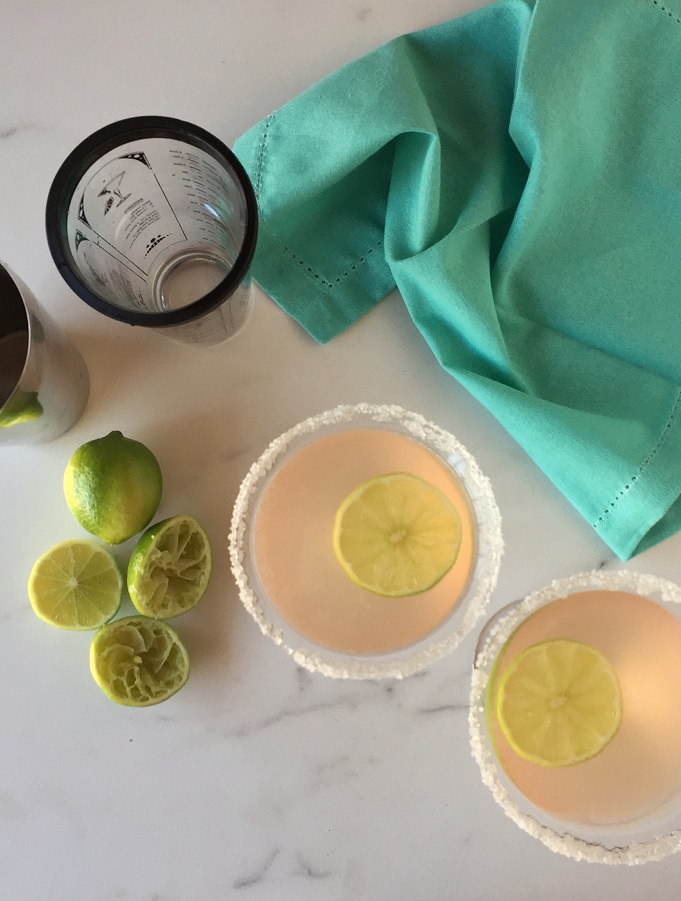 You have to love it when Mocktails come with a fancy name. Think the pink lady. The decoration is amazing as well. With some sugar on the glass, you might be thinking you are having a Martini cocktail. Well, something close to that.
3. Frosty Coconut Mint Green Tea Mocktail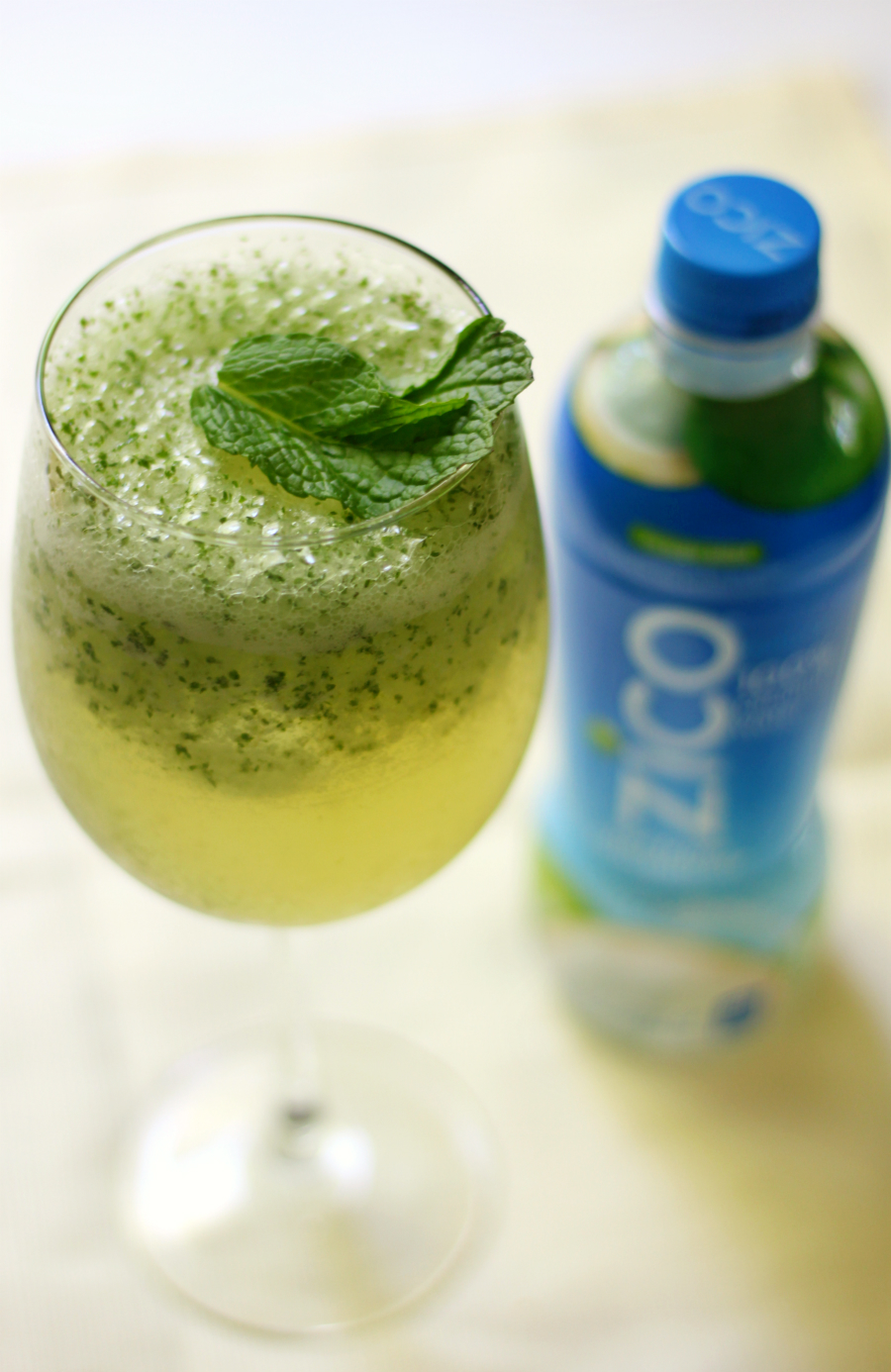 You can never go wrong with green tea. It is one of the most popular beverages lately. Thanks to the many health benefits of green tea, this cocktail might be just what the doctor ordered.
4. Peach Lemonade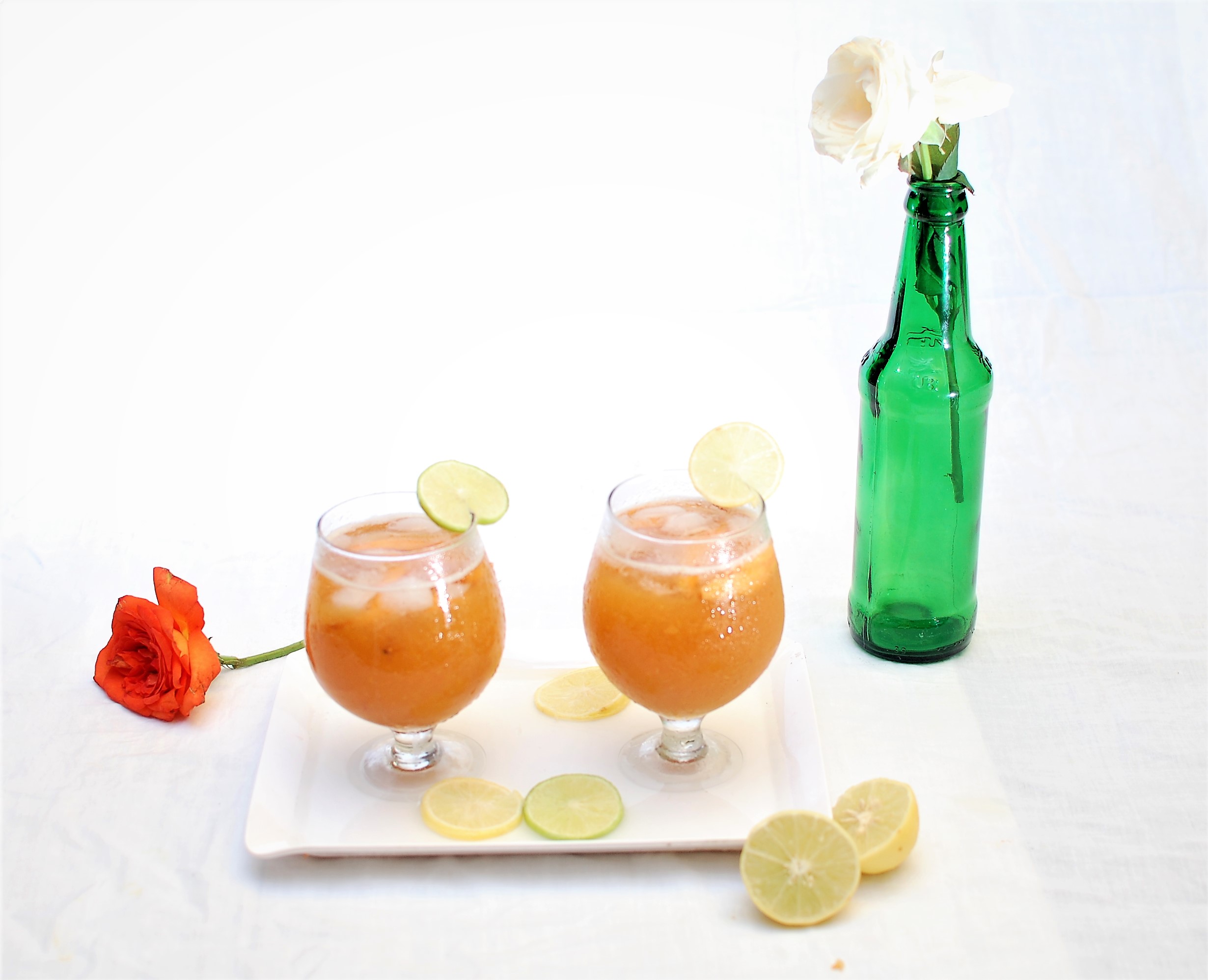 If you are looking for a refreshing drink, look no further than a lemonade. While lemonade is a word we use for lemon and water, lemonades come in different variations as well. For example, you can add some peach for a richer flavor.
5. Matcha Yuzu Shisho Summer Mocktail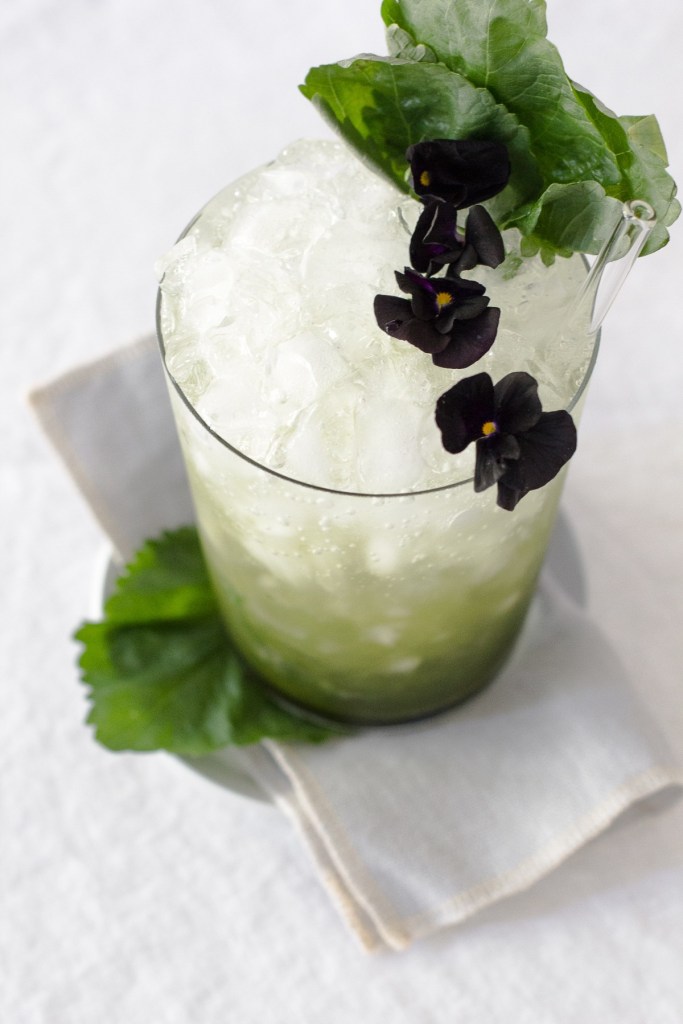 This is the Mojito you want, if you drink no alcohol. Perfect summer spritz for those who want refreshing drink, but without a touch of alcohol. Even the look is the same as Mojito.
6. Gummy Bear Mocktail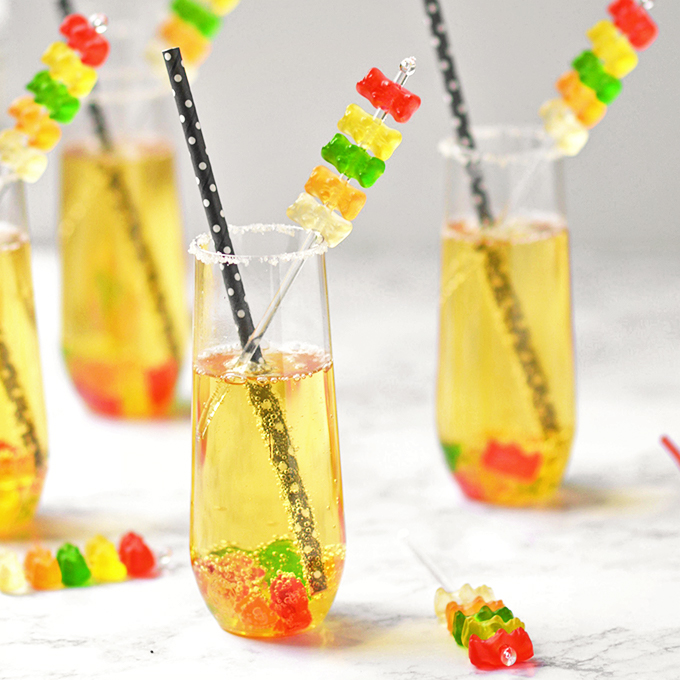 Some would say that mocktails are for children and teenagers. And who can blame them by looking at this childish drink. But on the other hand, we always say, cherish your childish spirit within. Gummy bears are definitely a way to feed the child inside of you.
7.  Mango Panna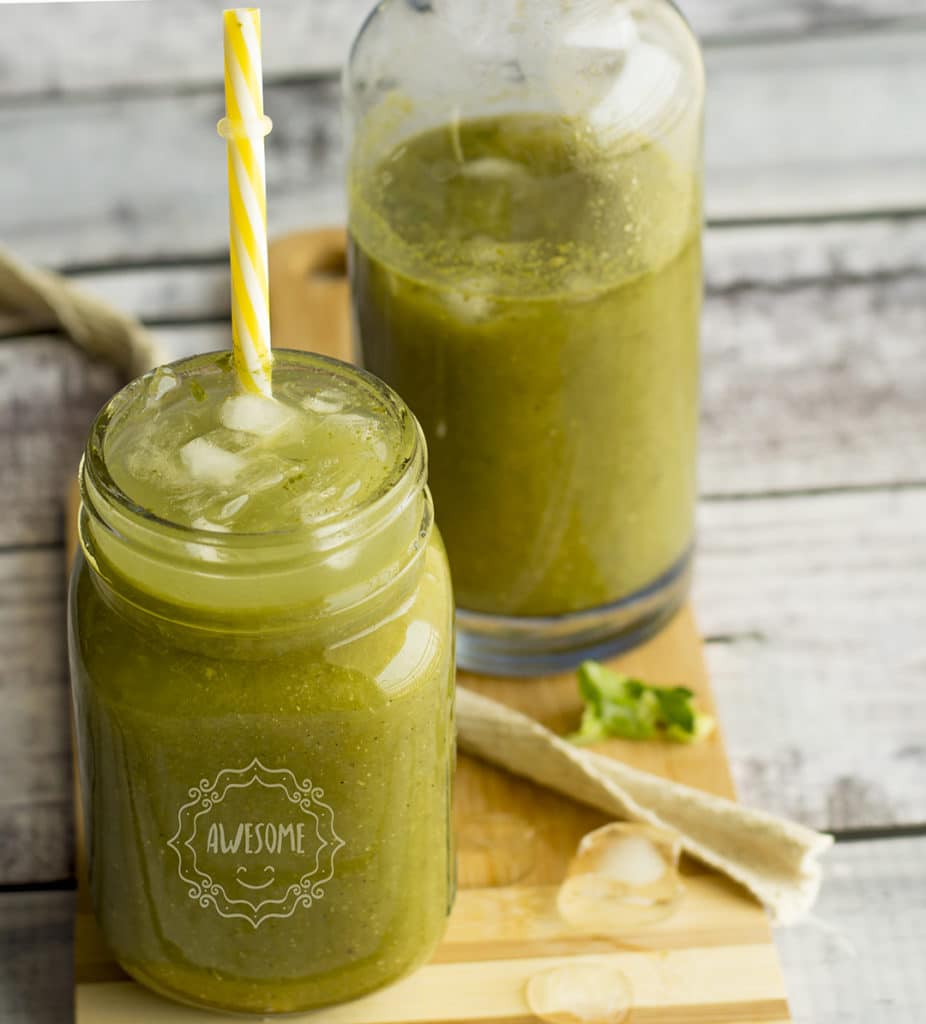 Mango juice is packed with so many vitamins and minerals, you just cannot ignore it. This tropical fruit packs a lot of fiber as well, improving your digestion and preventing sugar spikes. The drink is perfect for those with heart problems.
8. Virgin Pineapple Mojito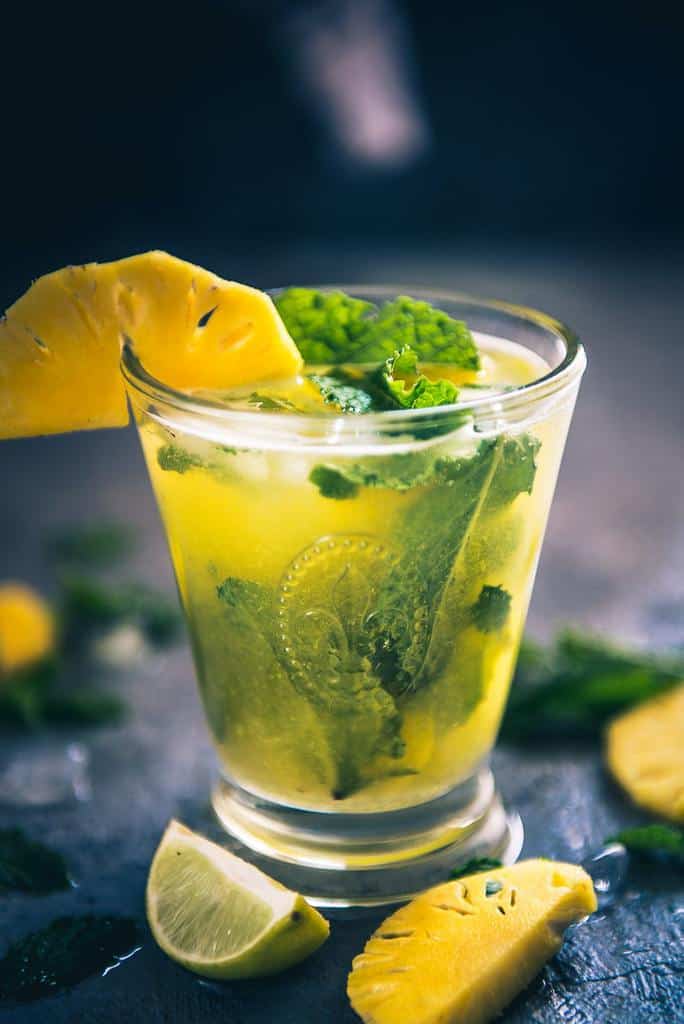 In the world of alcoholic beverages, virgin means no alcohol. That is what Virgin Pinacolada means, or Virgin rum and coke. And now, virgin Mojito, with a flavor of pineapple.
9. Strawberry Orange Mango Kombucha Mocktail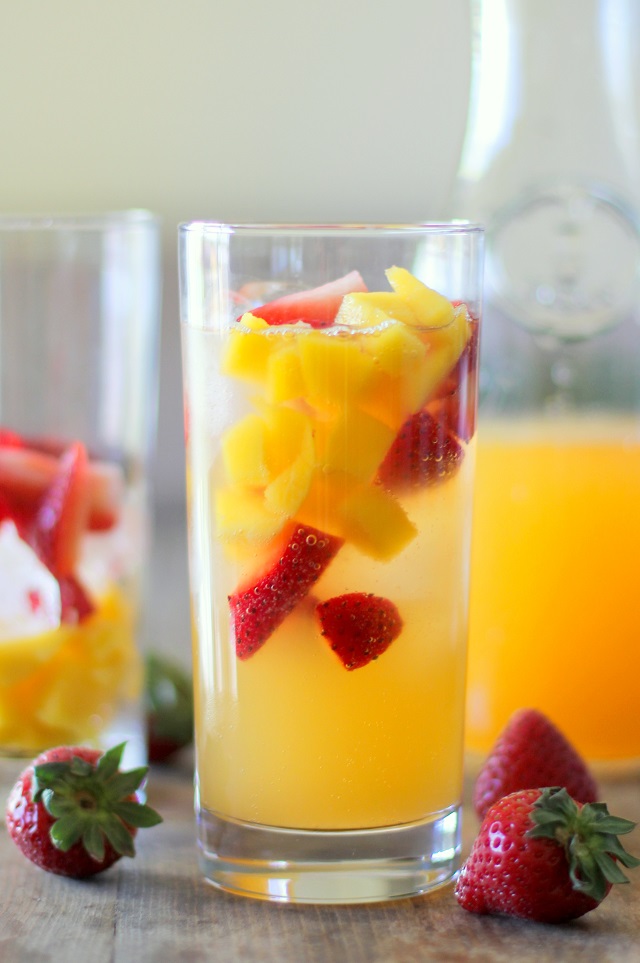 Speaking of popular healthy ingredients for mocktails, kombucha tea is another one you have to add.
This fermented and sweetened tea is intended to serve as functional beverage. There is just a touch of alcohol in it, but it less than 1%. So, no worries there.
10. Grilled Lemon And Thyme Lemonade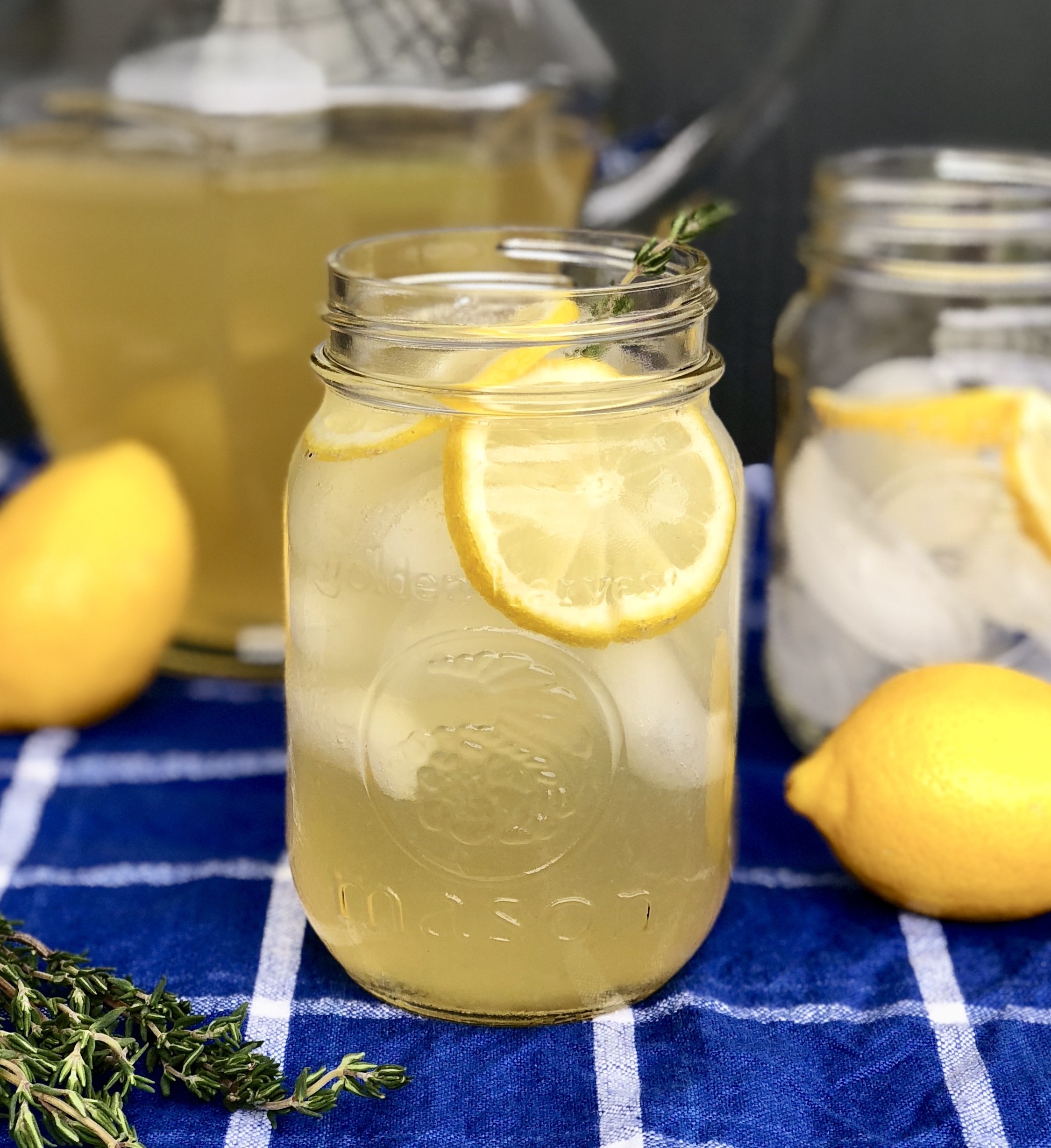 When it comes to lemonade, most people serve it iced and cool. But some of us want warm and grilled drink. Grilled herbs give your lemonade deeper and richer taste and flavor. Try it, and come back to tell us how it was.
11. Virgin Grape Mojitos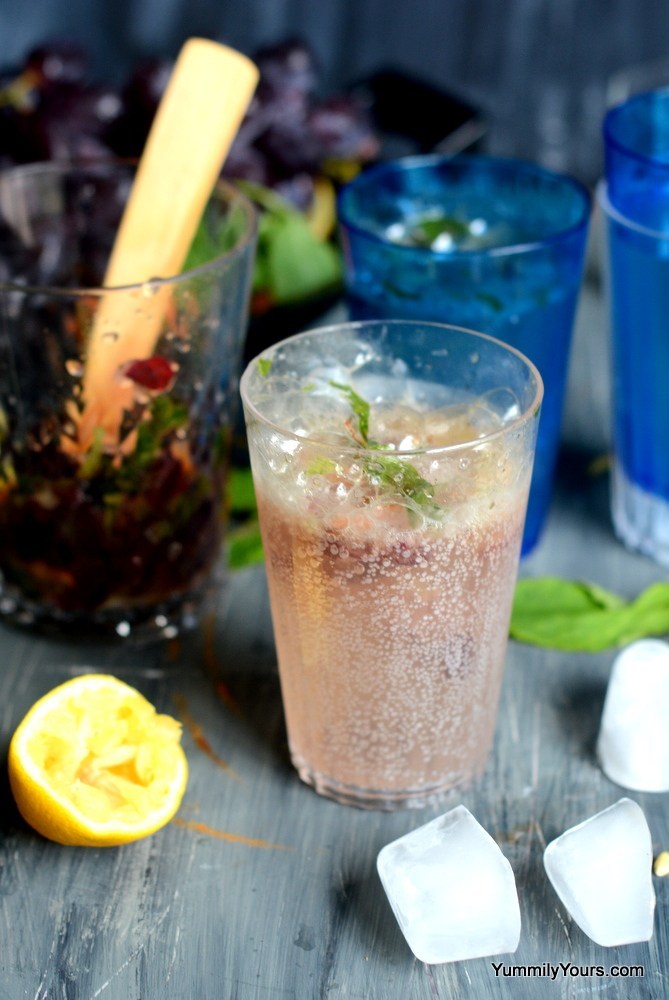 Mojito is one of the most popular summer cocktails. And as such, it comes in different versions, not just the classic one. You can add any fruity flavor to the Mojito. In that spirit, there are many different virgin Mojito variants. This one is with grapes, giving it a bit of an Italian touch.
12. Non-Alcoholic Ginger Mimosa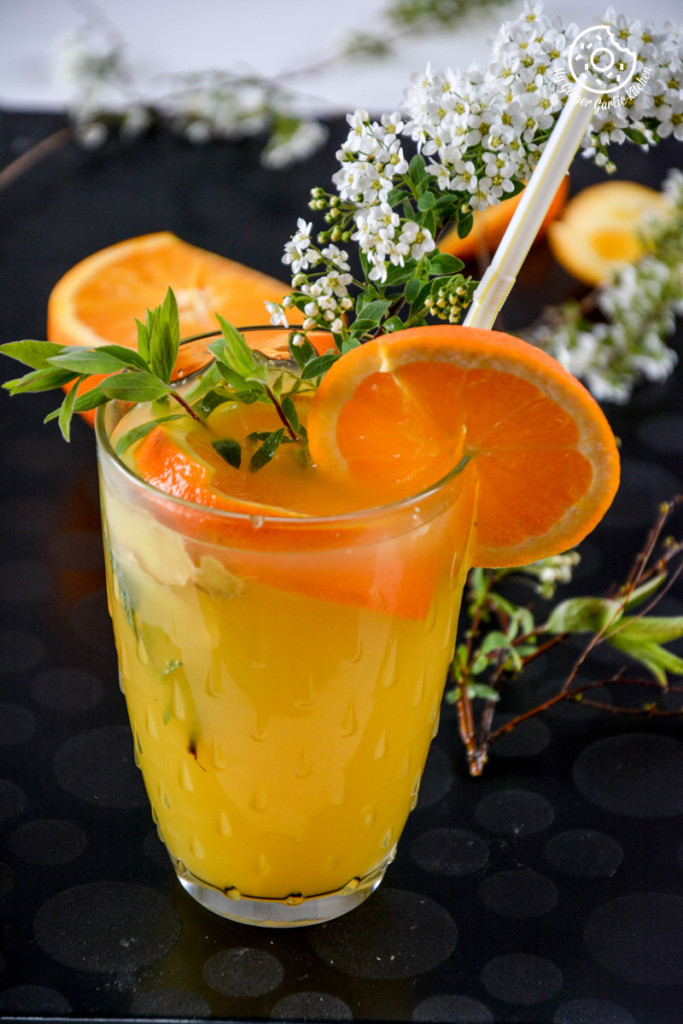 Mimosas do not contain a lot of alcohol anyway. Some people already think of mimosas as a fruit juice. Now, you have an original fruit juice mimosa.
13. Rose Lemonade With Basil Seeds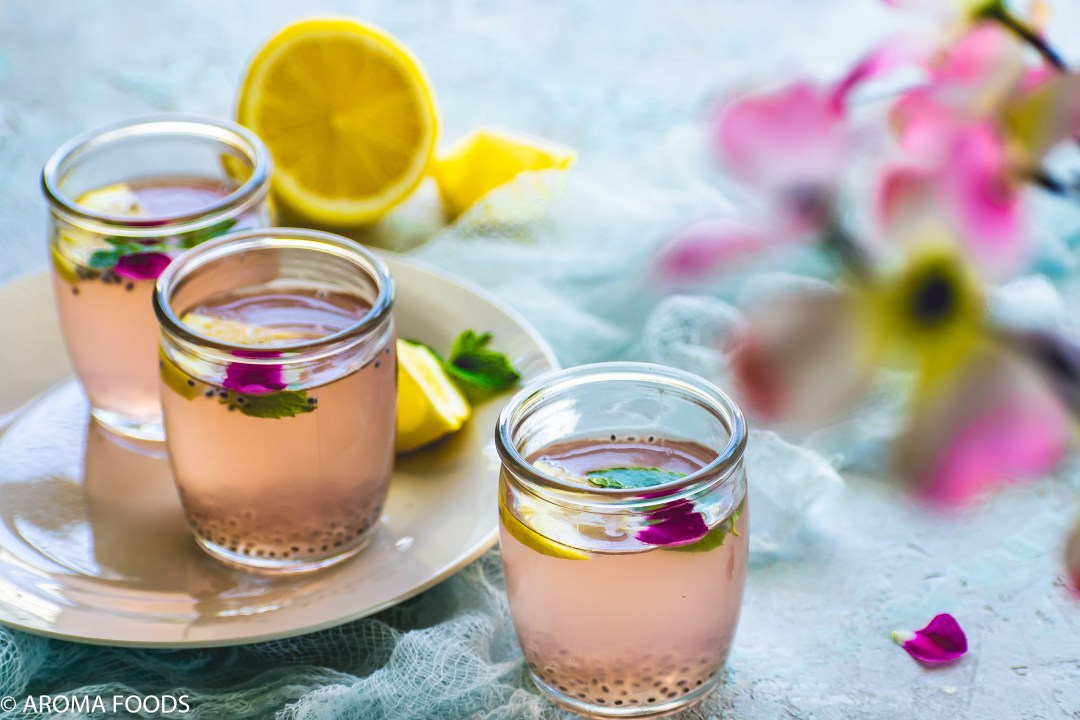 Any lemonade can benefit from some herbs and spices. Thanks to rose and basil, the lemonade gets a kick, and helps you relieve pain. Yes, that is right, basil is an effective pain killer. How is that for a summer drink?
14. Lava Flow Tropical Drink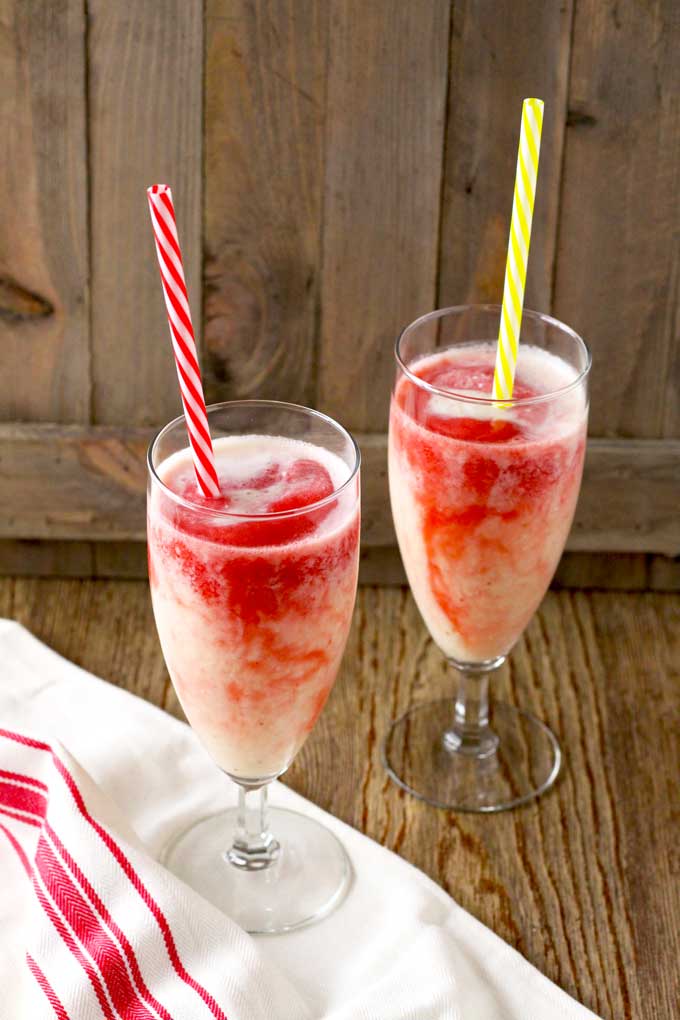 You will be excused if you thought there is some alcohol in this drink. It definitely looks like a cool summer cocktail, with just a touch of booze. But this is also a proof you can have a Mocktail that looks amazing as well.
15. Cucumber Lemony Cooler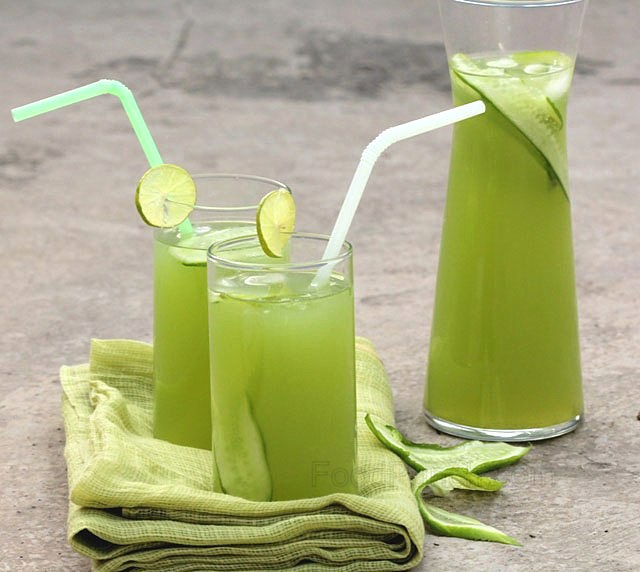 When you need refreshment, you go for cucumber and lemons. These two make a potent combination that just hydrates the hell of you. Full of hydrating benefits, drink this lemonade when you need to cool down on a warm and hot day.
16. Virgin Coco Colada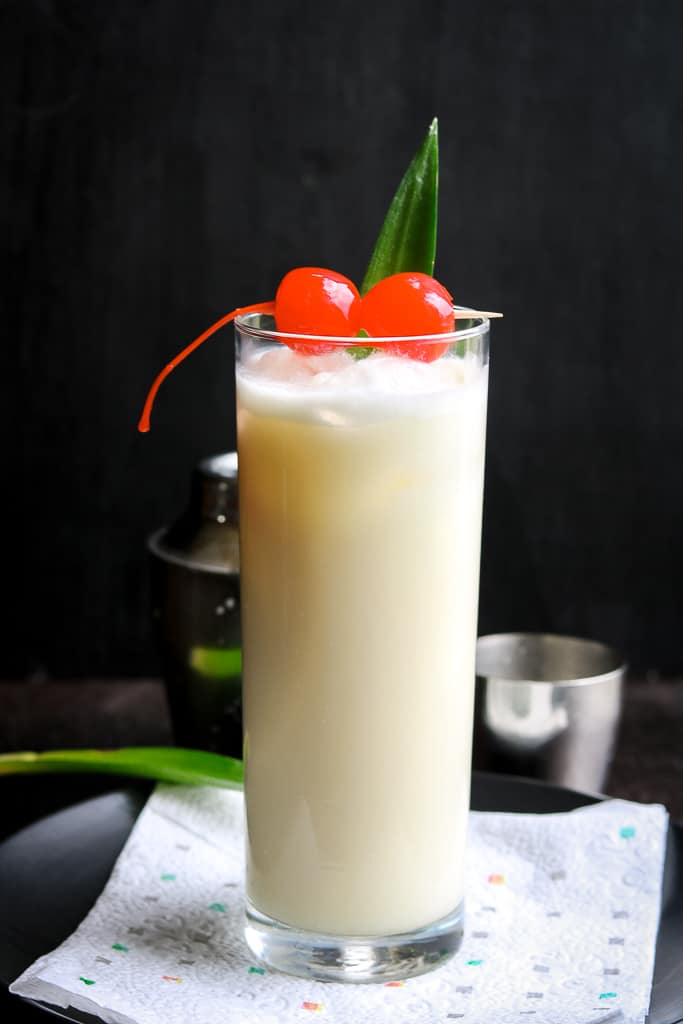 We said before that Virgin means no booze. Well, now we have the classic Colada recipe without any booze. Coconut cream is enough for the flavor here.
17. Nettle Tea Mojitos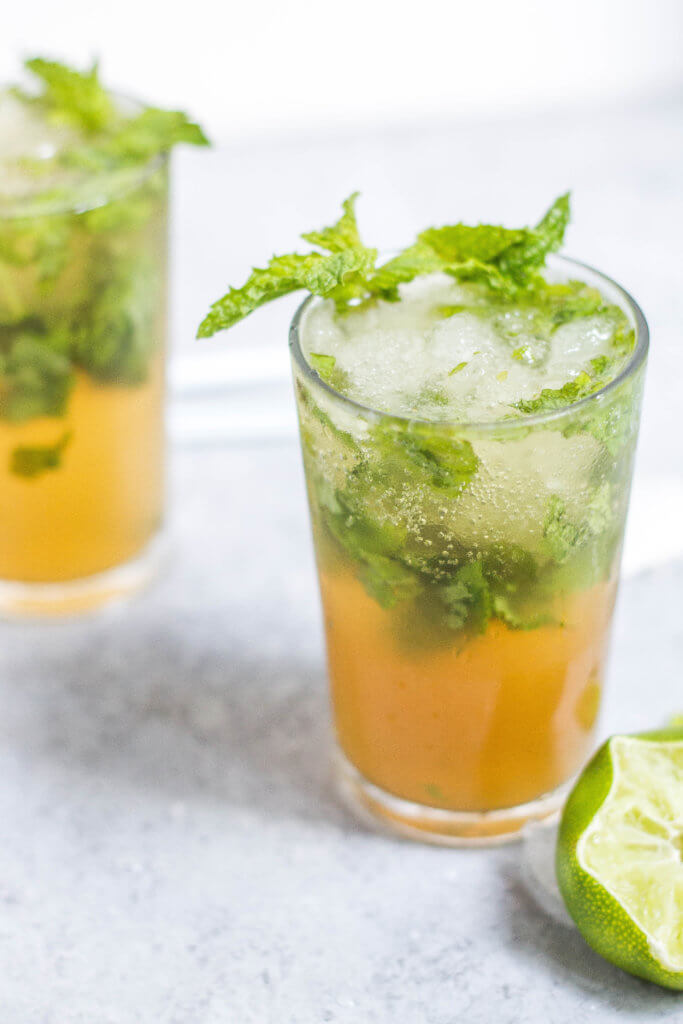 Green tea, now nettle tea. What more can you think to add in a mojito recipe? Share your ideas with us. In the meantime, enjoy this tea mojito, a sparkling refreshing summer drink.
18. Honeysuckle Spritzer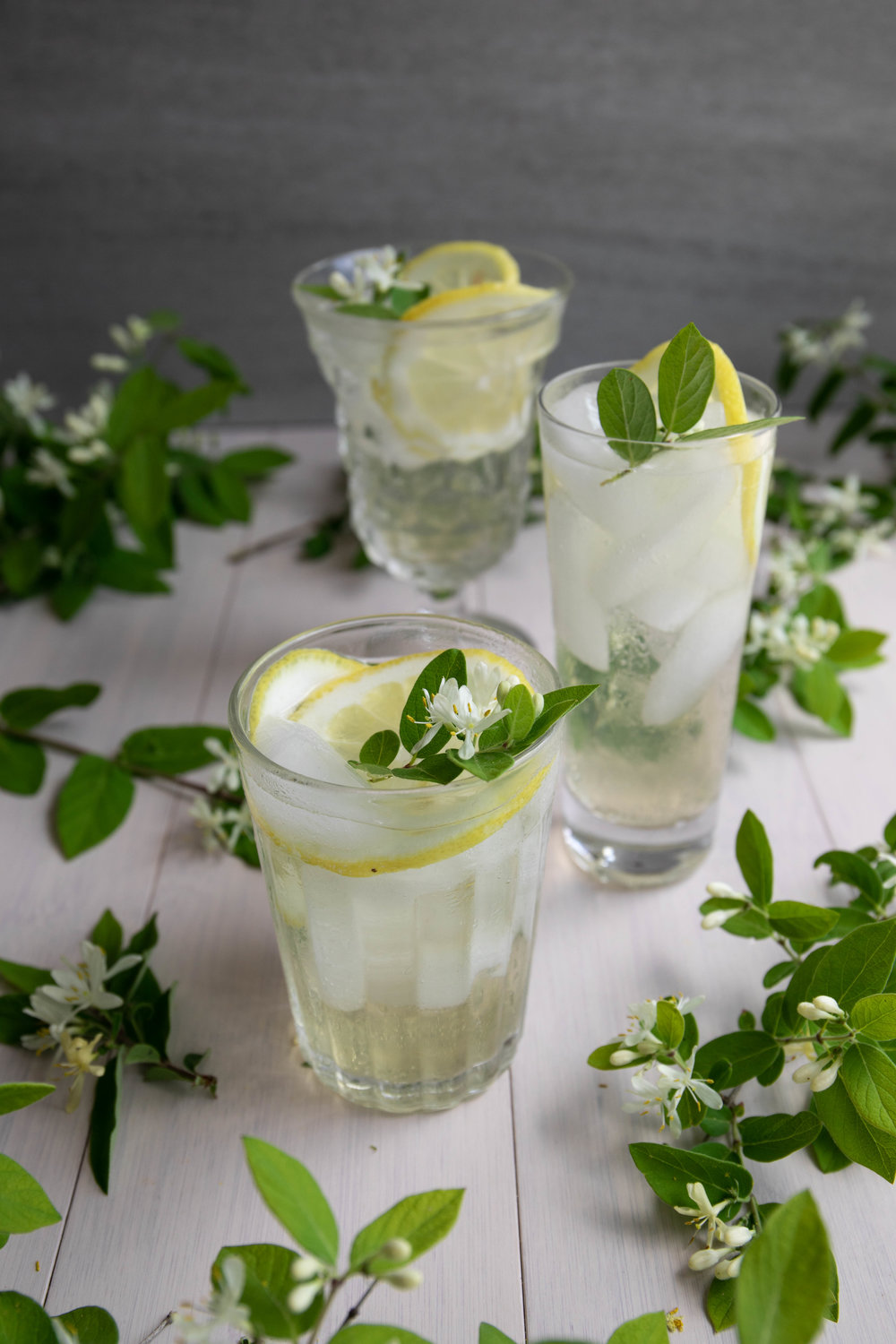 This drink will help you establish a routine of enjoying the silence in the evening. Just sip the refreshing drink, sit back in your yard, keep your feet up, listen to the sounds of the night, and enjoy the last days of the summer. Anything better than that?
19. Blue Hawaiian Mocktail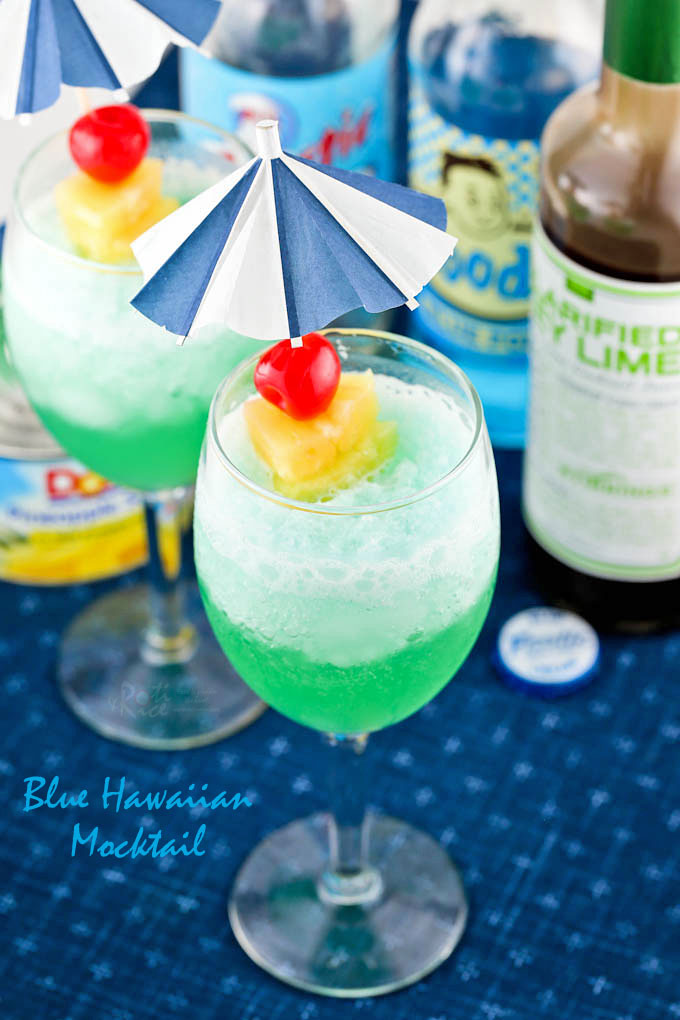 Blue Hawaiian is a classic summer drink made of gin, or sometimes vodka. Both gin and vodka work, but when you have a mocktail, none of them work here. You are probably wondering, how can you make a Blue Hawaii look the same without alcohol? Find out here!
20. Ginger Beer Mocktail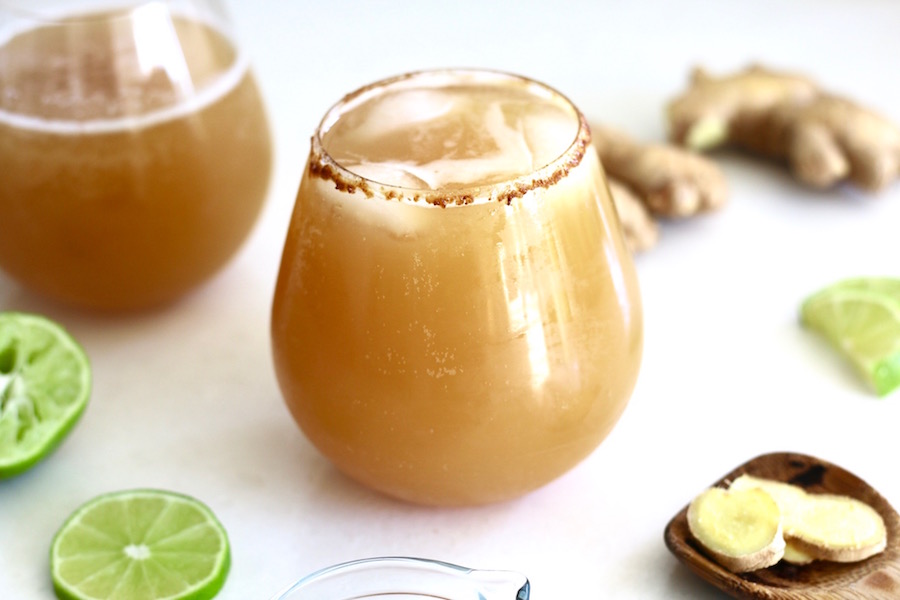 Even ginger beer cocktails can be remade into mocktails. And you can do that as simple as saying cheese. You will need ginger, for starters, but the rest of it is easy. Ginger and lime, perfect combination of opposites do attract.
21.Pineapple Margarita Mocktail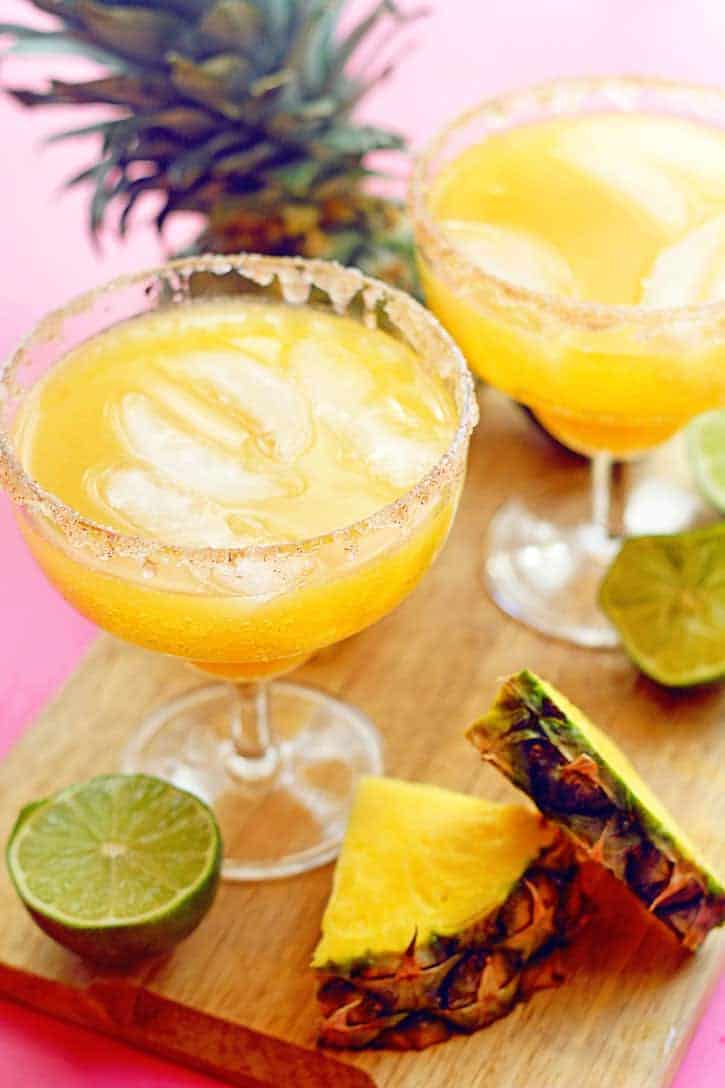 You just cannot have a list of summer cocktails, even those without booze, and left the Margarita out. Same as Mojito, there are many variations of the Margarita. And most of them include alcohol. Now, we have one with pineapple juice, and no alcohol.
22. Mulberry Basil Shrub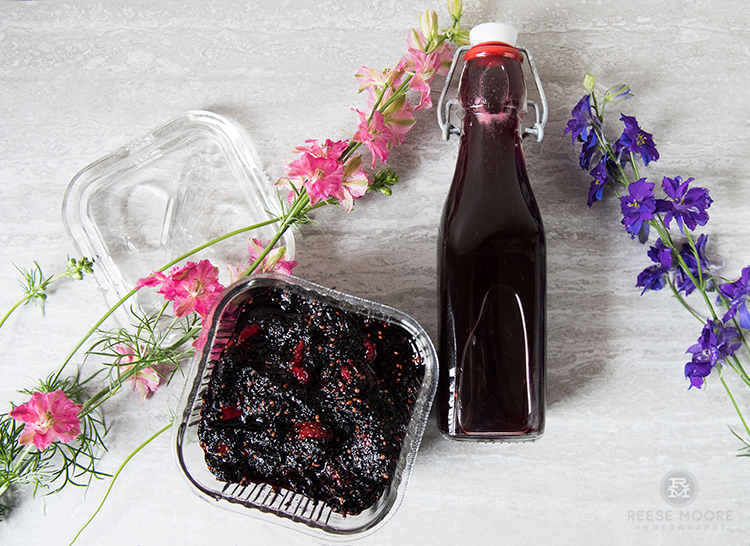 This cocktail looks more like a dessert you can eat, than a drink. Get a spoon, and dig in. It will be sweet, but delicious.
23. Hibiscus Ginger On Rocks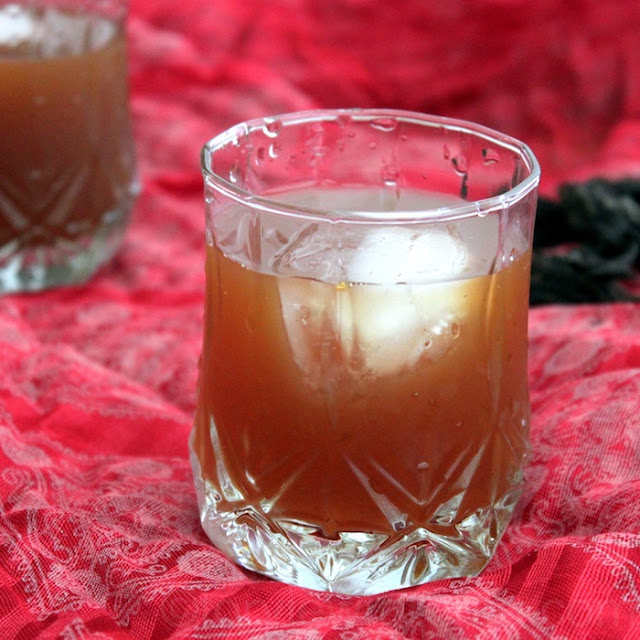 This is more of a tea cocktail. Instead of drinking regular tea in the summer, why not drink a tea cocktail. For those who do not want booze, do not worry, this is the non-alcoholic version.
24. Orange Green Tea Punch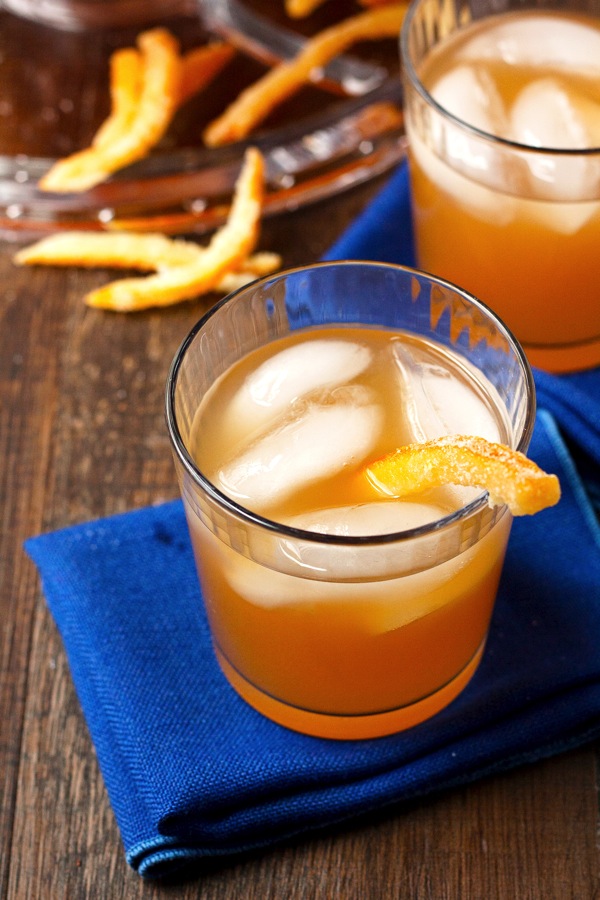 We mentioned at the beginning that orange juice is the classic refreshing drink in the summer. And as such, you can drink it in different setups. Same as cocktails that come in many variations, the orange juice has its own tweaks and changes.
25. Banana Pina Colada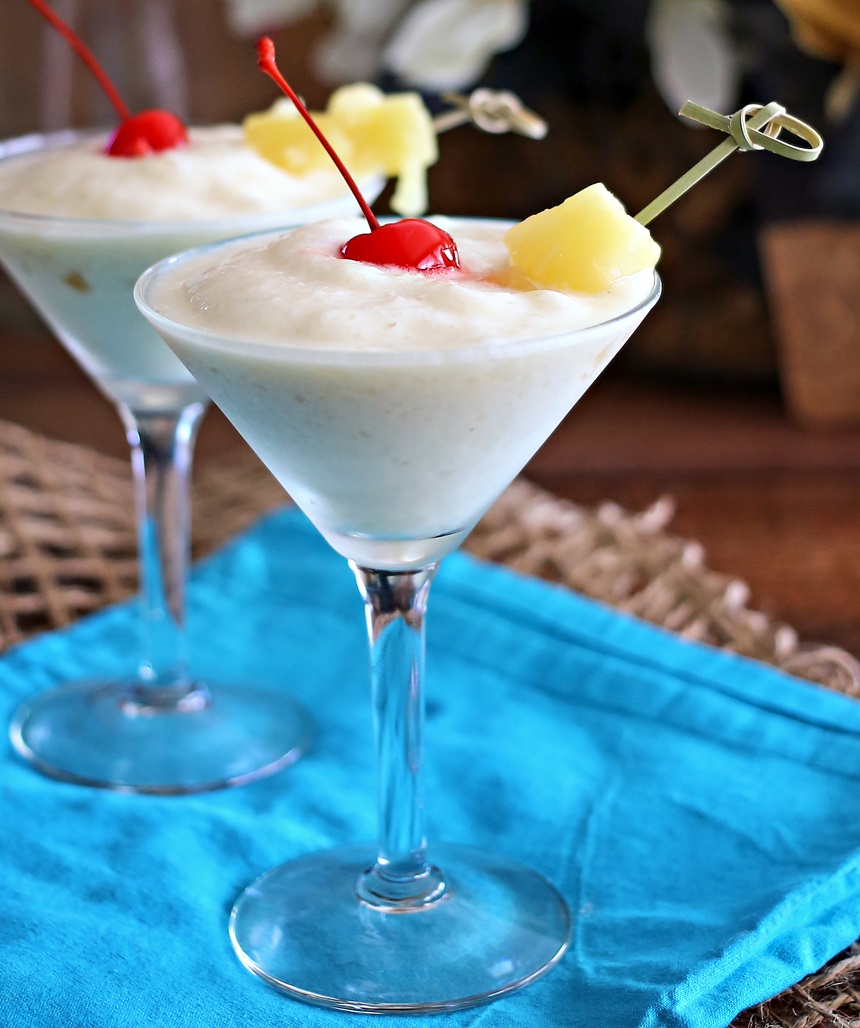 Pina colada can me made with coconut, or with banana. It is your choice. Just leave the alcohol out. After all, this is a list of mocktails, not cocktails.
26. Gazoz Homemade Soda
Gazoz is a drink invented by the good people in Israel. Basically, it is a fizzy summer drink with fruits, flavored syrup, and carbonated water. Back in the days, this was a homemade treat for guests. Nowadays, there are many commercial gazoza in Israel. Here is a recipe on how to make one at home.
27. Cherry-Lime Rickey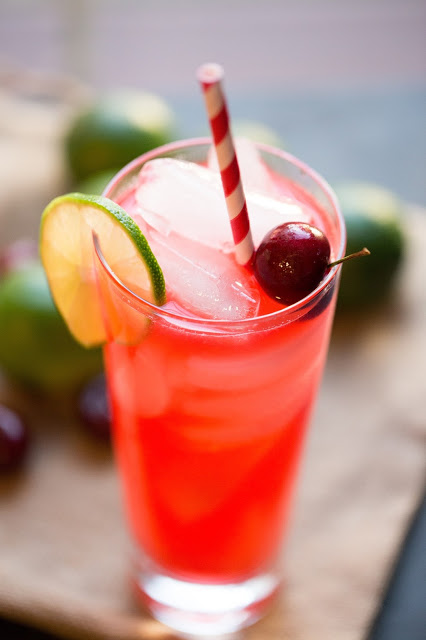 We finish off the list with a classic summer fruit, the cherry. You just cannot get enough of it. Cherries are also great for decorating cocktails. Now, you have cherry juice, and cherry on the top.
Hopefully, we got you interested in the world of mocktails. If nothing more, you can prepare some for your kid's party.