When Halloween comes, most people think about what to serve as snacks. And then you have ghouls, spiders, Jack O lanterns, and more in all different size and shape.
We have to admit, getting the Halloween table ready is a joy. Who doesn't enjoy preparing scary drinks, scary snacks, and tricks to scare people?
Well, if you are in the mood for something boo-zy for the next Halloween, we have some Halloween cocktails that are perfect for your party.
They range from party-perfect pumpkin punches, to something stronger and smoky absinthe mixes.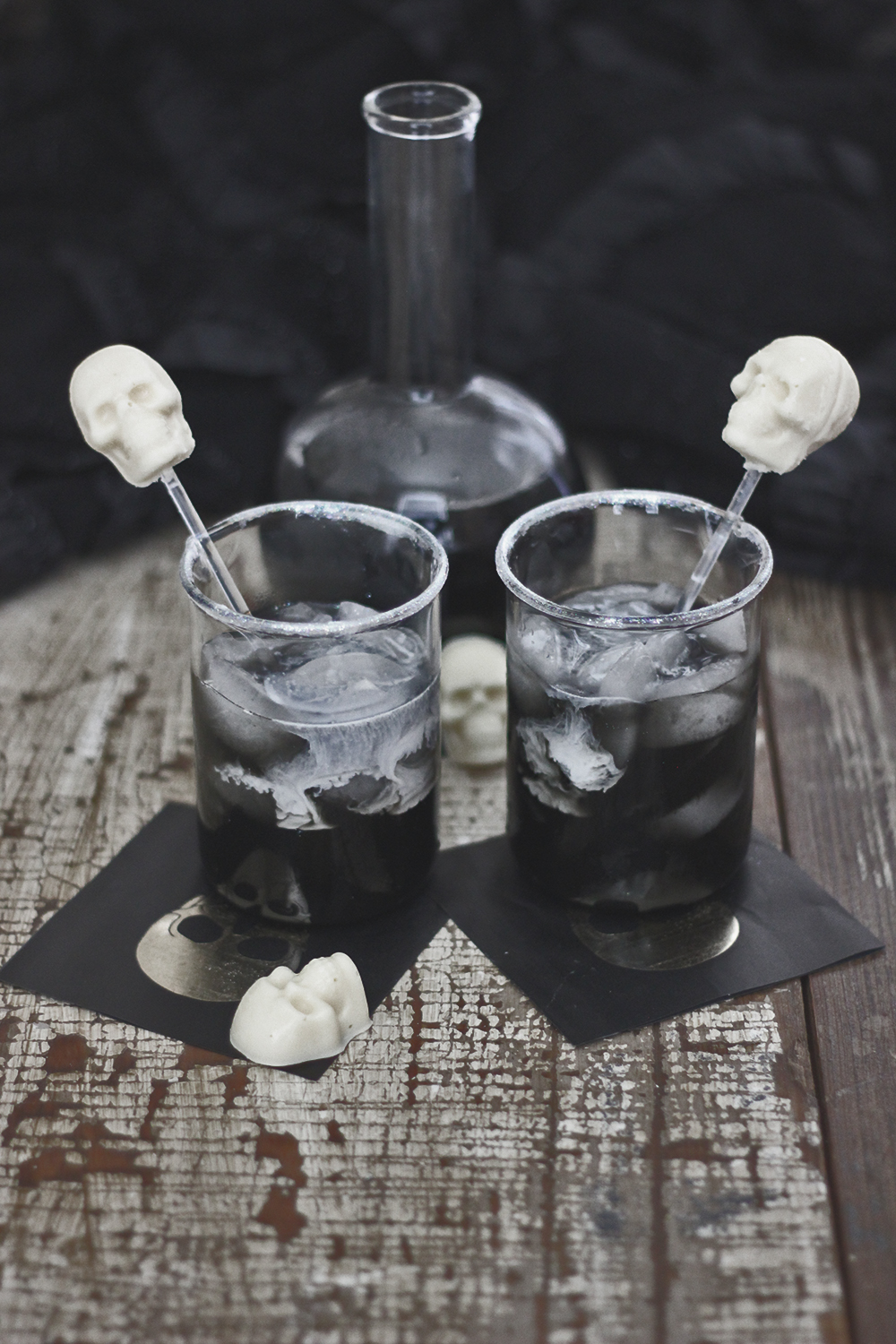 The classic Black Russian and White Russian cocktail is tailor made for Halloween. Just add some skeletons, and you have a spooky drink.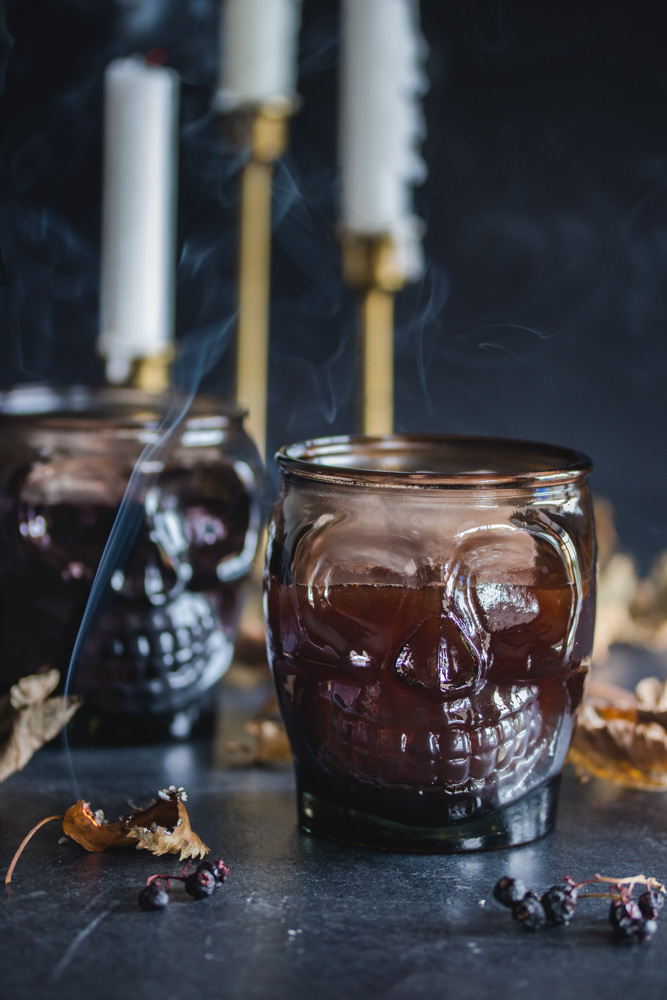 As with the snacks for Halloween, cocktails for the Holiday need to be creative as well. It is all about making your decoration as spooky and as scary as possible.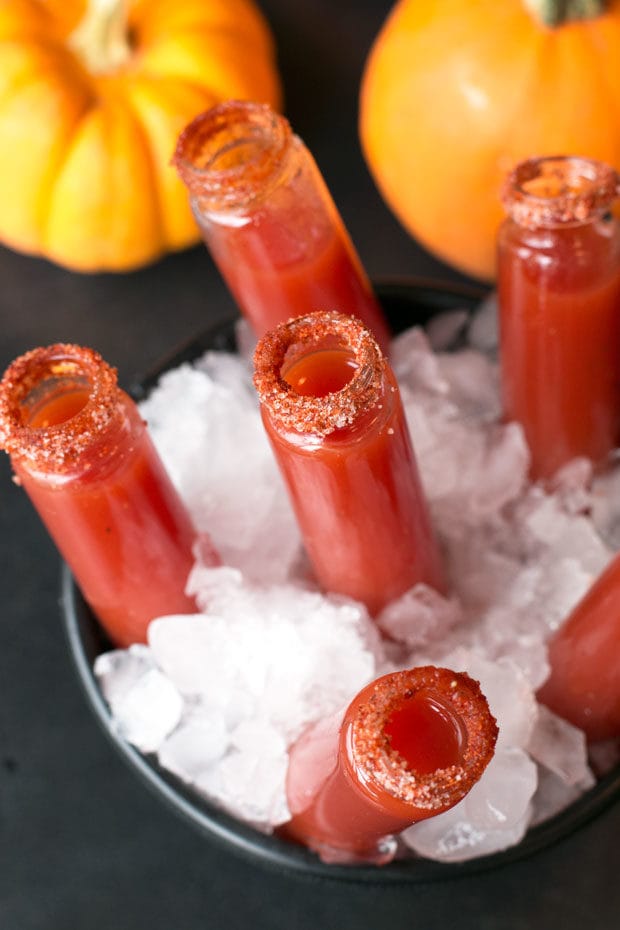 One shot of blood, anyone up for it? Don't worry, you won't turn into a vampire. Looks amazing, tastes even more amazing. What more can you ask for? Drinking shots is always a good idea among friends, and you have the ultimate shot.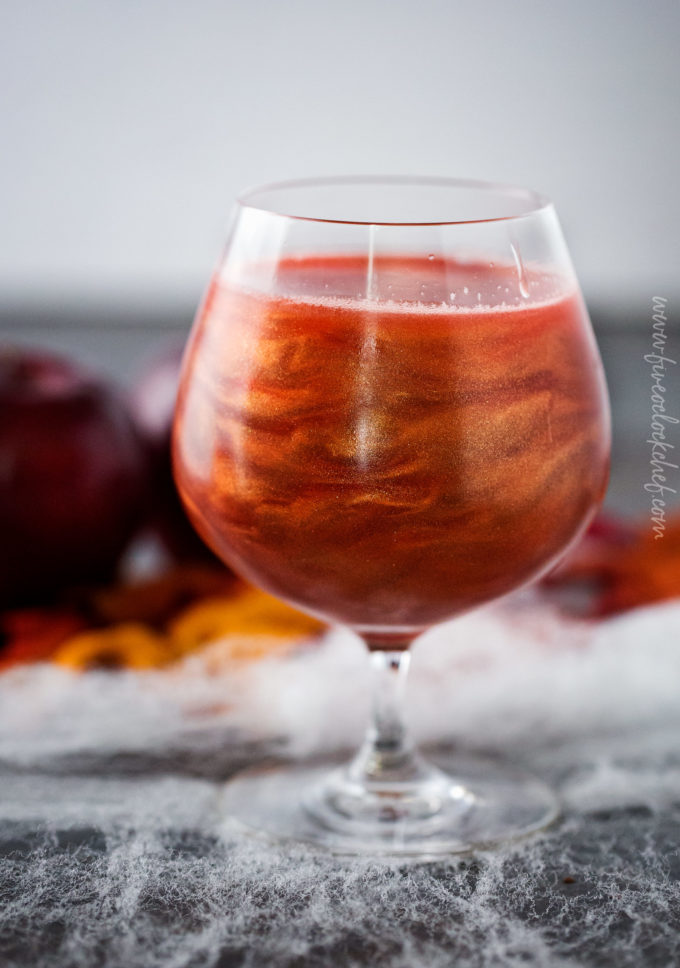 Apple cider cocktail is a classic drink. Made with rum, Apple cider cocktail is a fall drink you can easily make. There are countless of variations, but most of them include rum. With that in mind, we have one that is tailor made for Halloween.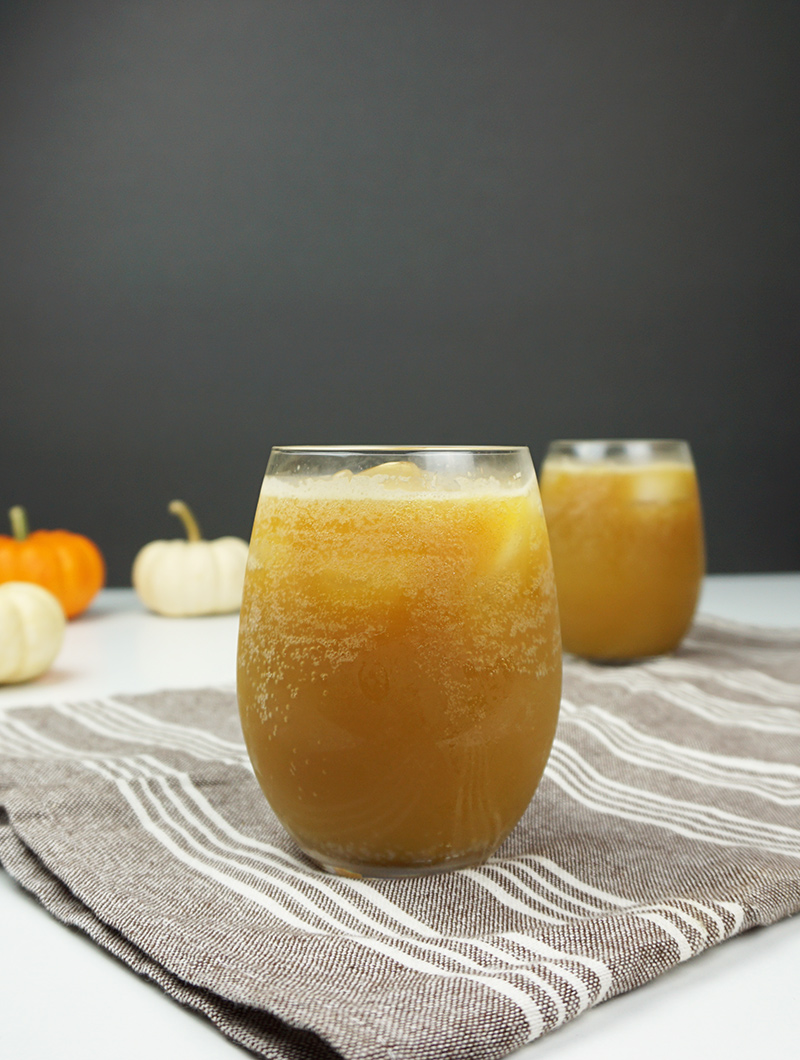 Storms usually do not take yellow color. But the trick here is in the mess, or the bubbles if you like. This drink will probably be a bit strong for some people. Just a fair warning.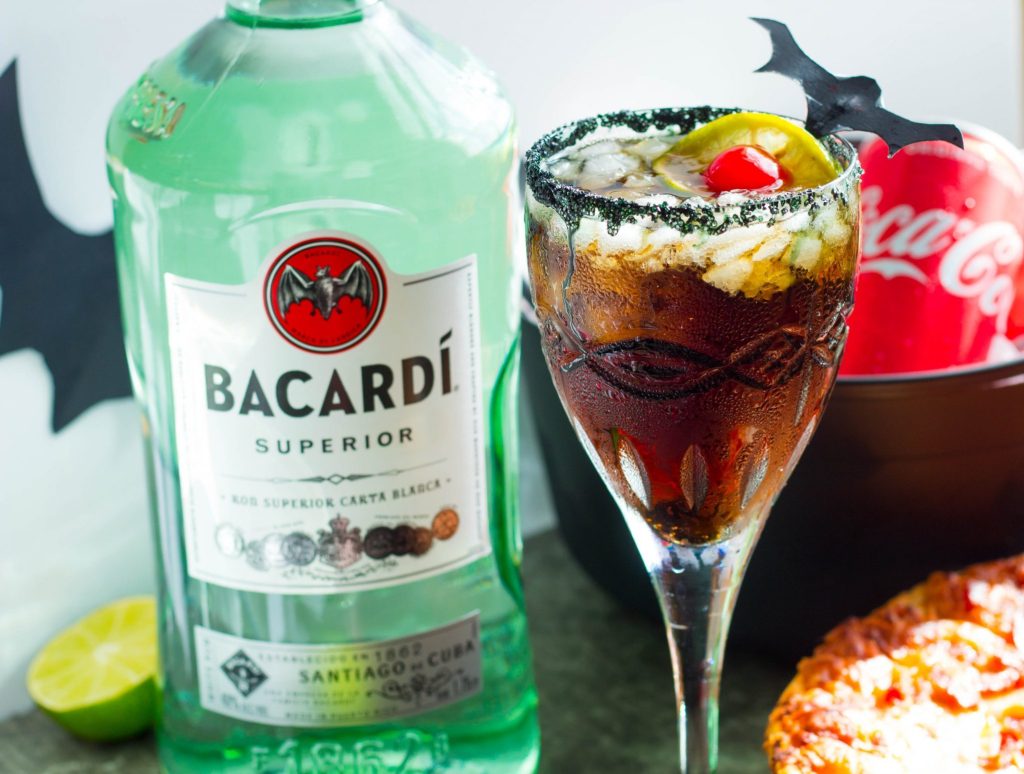 Rum and coke, a classic that people just love to drink. Even women love it. And all you need is a tiny bat, and you have a Halloween suited recipe. Isn't that easy?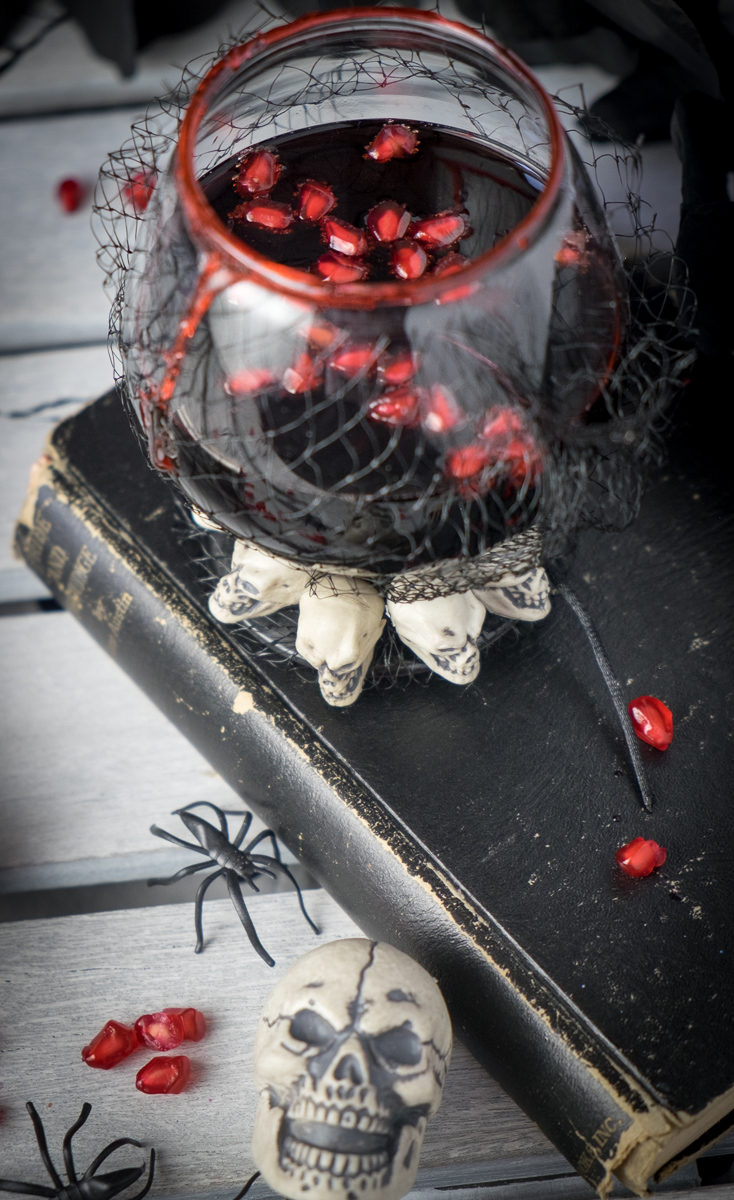 The Daiquiri is another popular cocktail that comes in many different versions. Usually, a Daiquiri takes a more girly and romantic pink color. But for the Holiday, you want something more bloody. Right?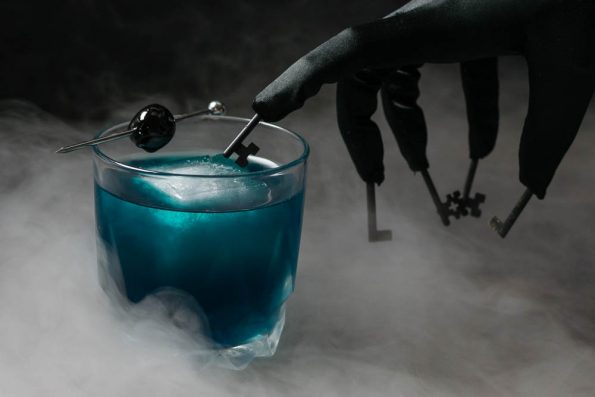 You just cannot ignore this drink. It looks so amazing, even surreal. If your idea is to make your guests take pictures of drinks the whole night, you have a winner here. Not to mention, the drink is quite amazing in taste as well.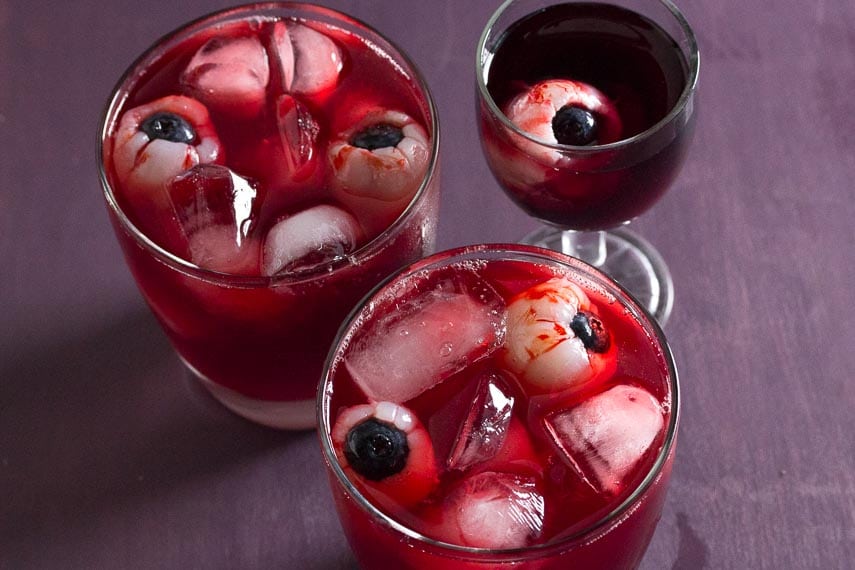 When you see eyeballs in your drink, you are guaranteed to run. But since this is Halloween, there is no need to panic. Just be careful, these drinks are not for someone who is easily disguised.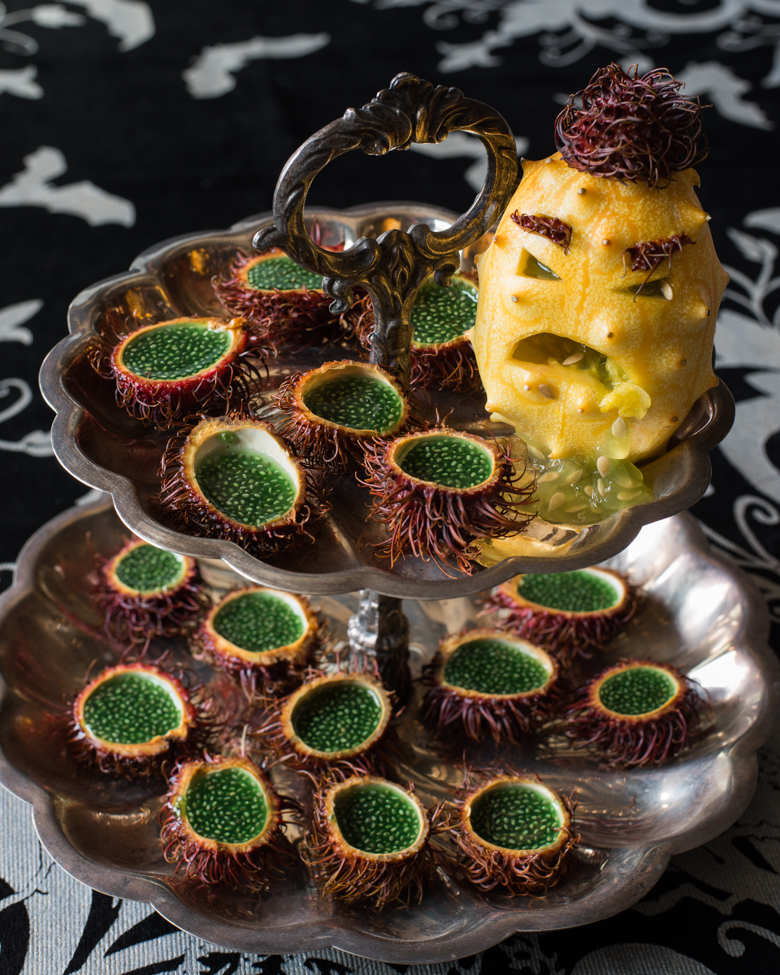 Now this is what we call shots. WoW. Right? Tequila shots are definitely good for getting the party started. And when they look as visually appealing? Well, then you have a winner and something your guests will run toward.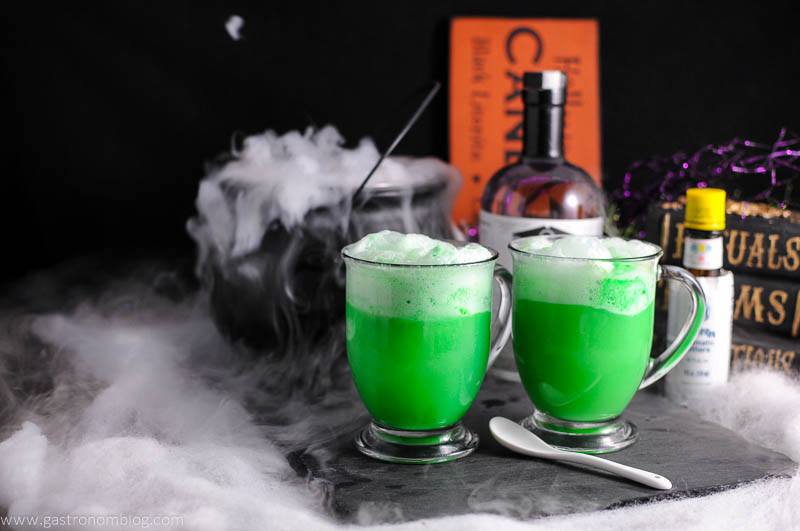 If you believe in legends and mysteries, a polyjuice potion is something witches make to turn you into something else, or someone else. Even if you do not believe in legends and stories, the trick is quite amazing. Who wouldn't love to be someone else, at least for a few minutes?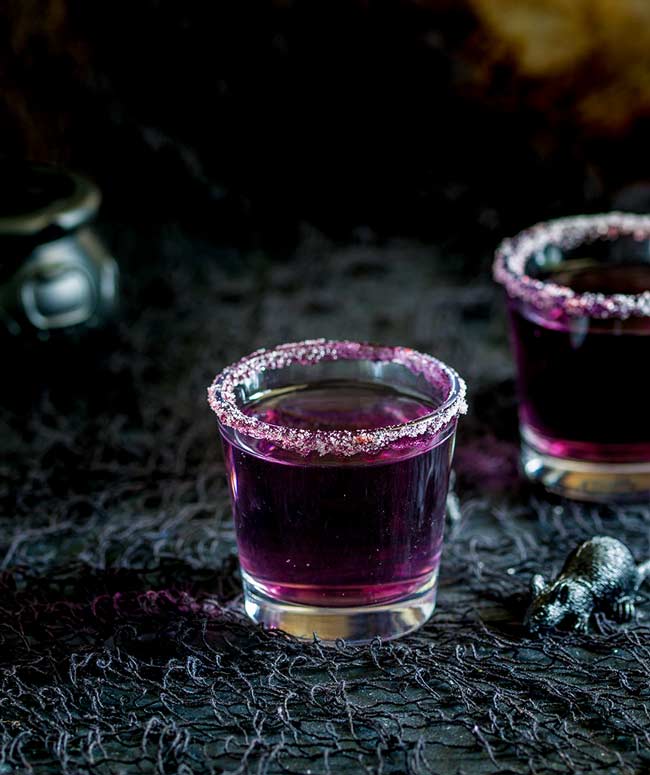 Straight from the witchery, we have another drink witches make. Served as a shot, just drink it, and do not worry about the consequences. Who cares if there is poison inside?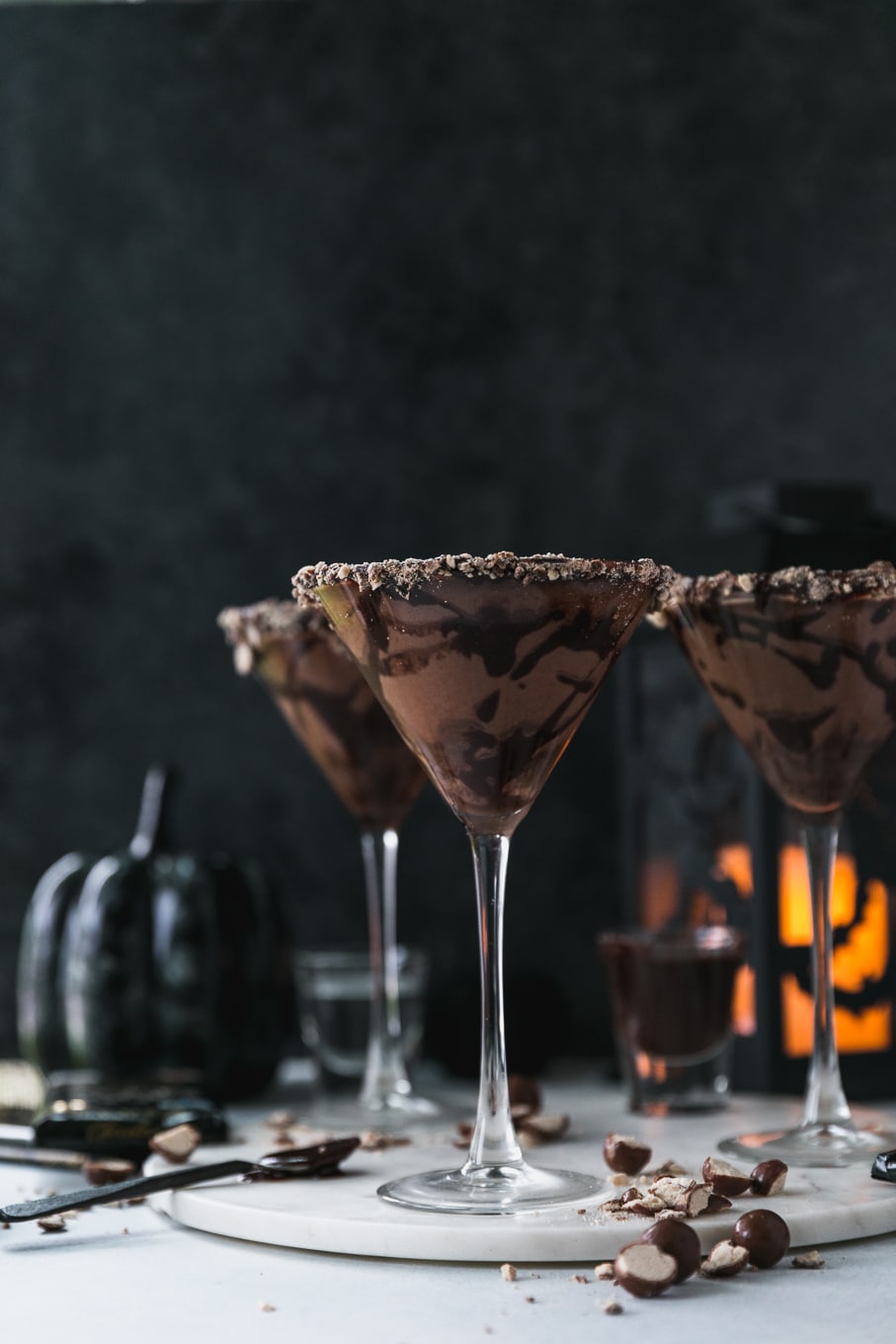 You just cannot host a party without a Martini drink. Martini glasses and drinks are just mandatory. From the many versions of how to serve Martini, we have something sweet, and spooky in the same time. After all, not all Halloween cocktails have to be spiders and skeletons.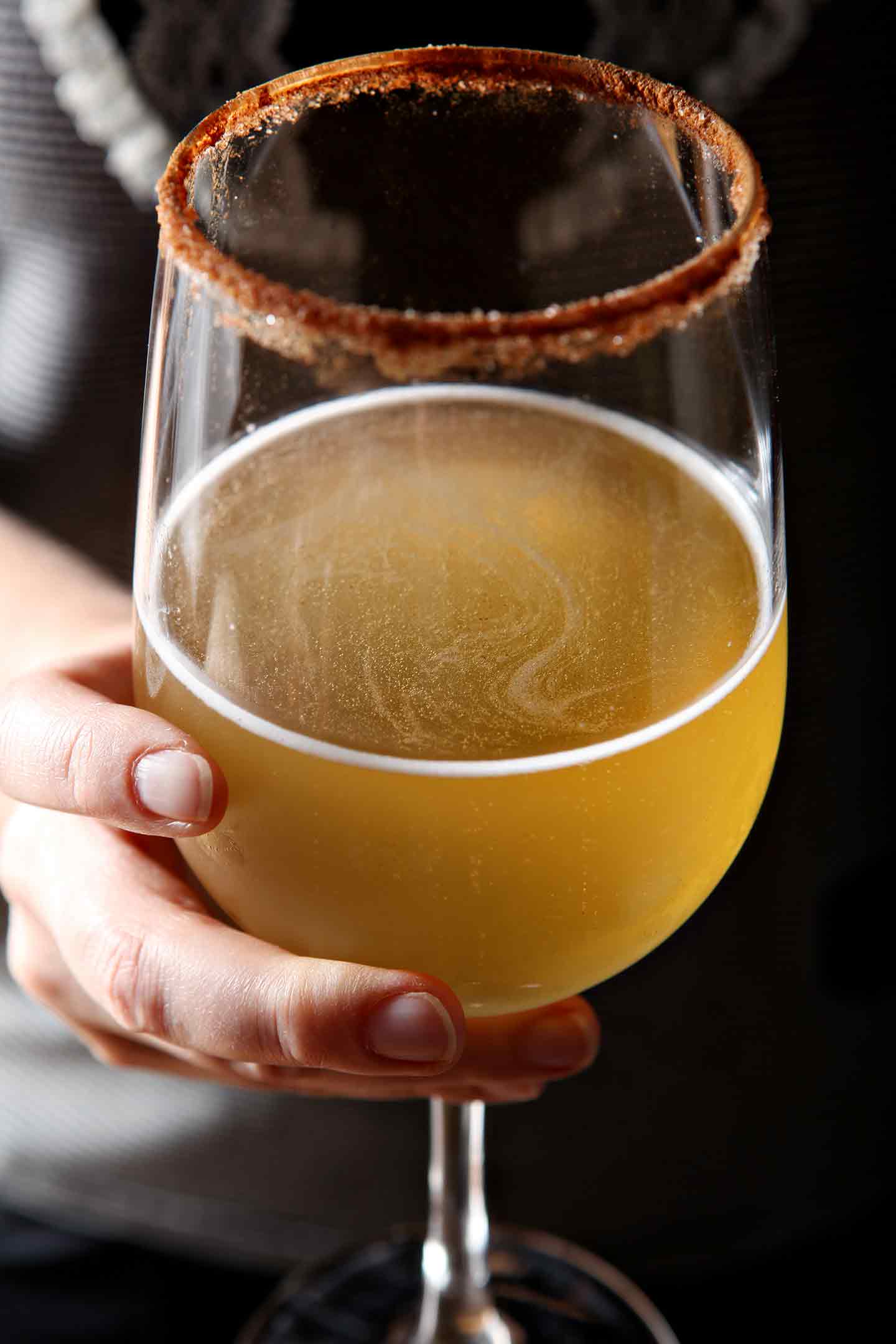 When you think about it, you can even serve some healthy drinks for Halloween. At least that is Kombucha. In the past few years, Kombucha tea is rising up the ranks in popularity. And as a result, we see it as an ingredient in many different recipes.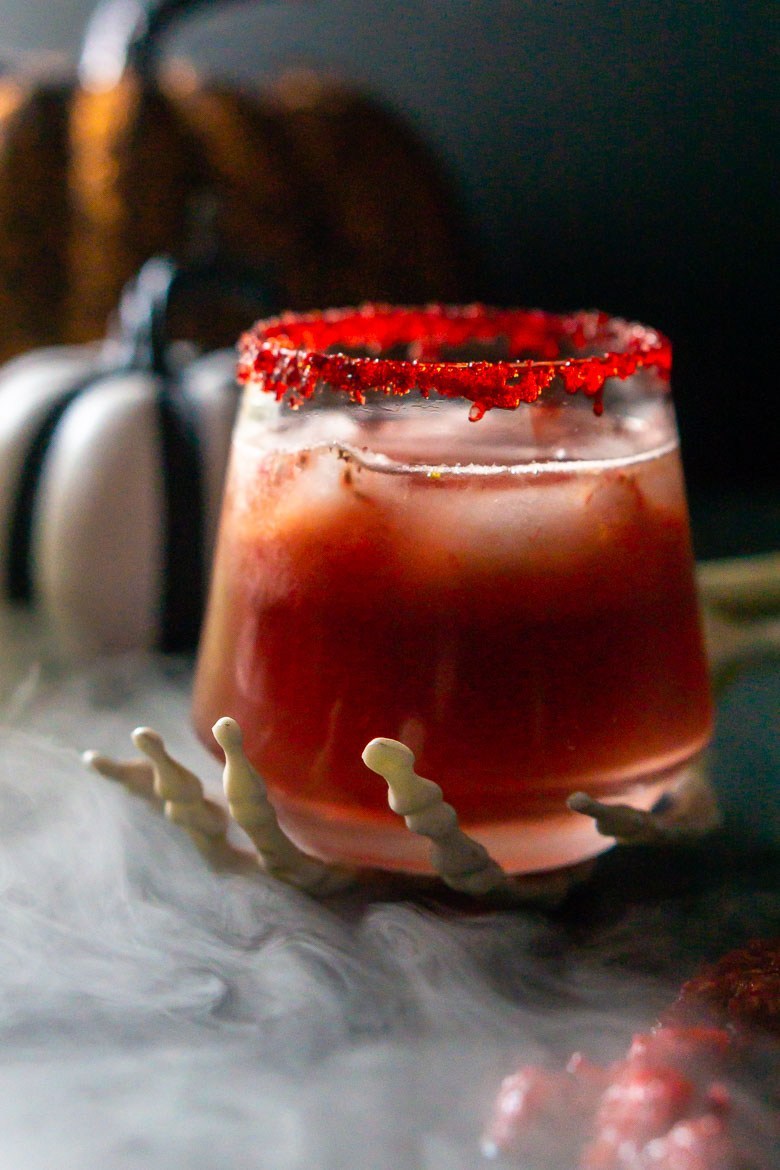 Now this is a classic Halloween cocktail that will make your guests say "wooooow". Served to impress, the zombie brain also packs some serious alcohol inside. Drink at your own risk.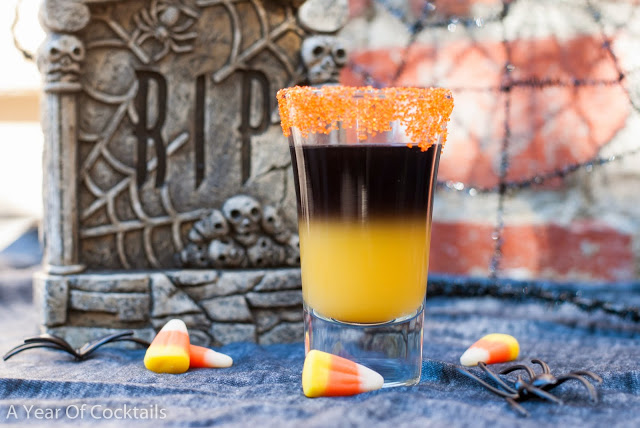 When you can make a cocktail in two or three colors, you can call yourself a cocktail master. You have officially reached a level not many believe is possible.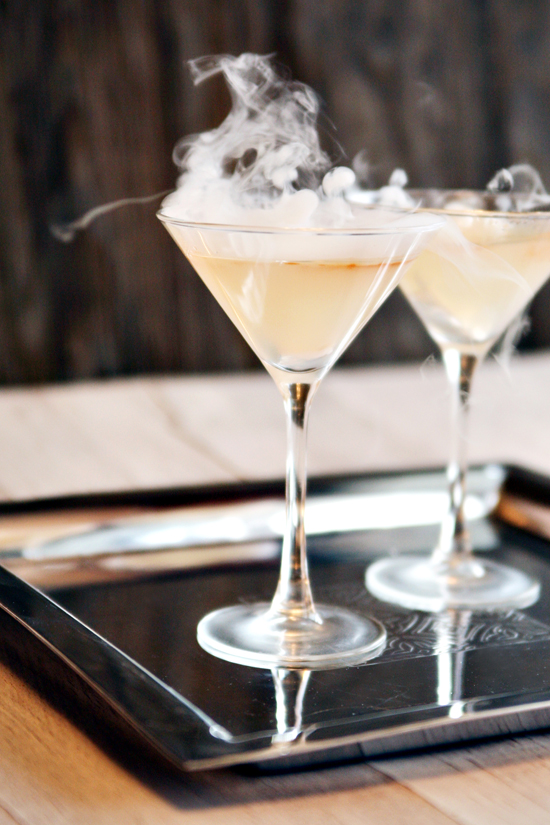 Festive and creepy in the same time, the weeping woman is a light cocktail. And the best part is, the drink is actually quite refreshing. You will hydrate yourself, all while getting some Halloween booze. Winning combination!
18. Caramel Apple Martini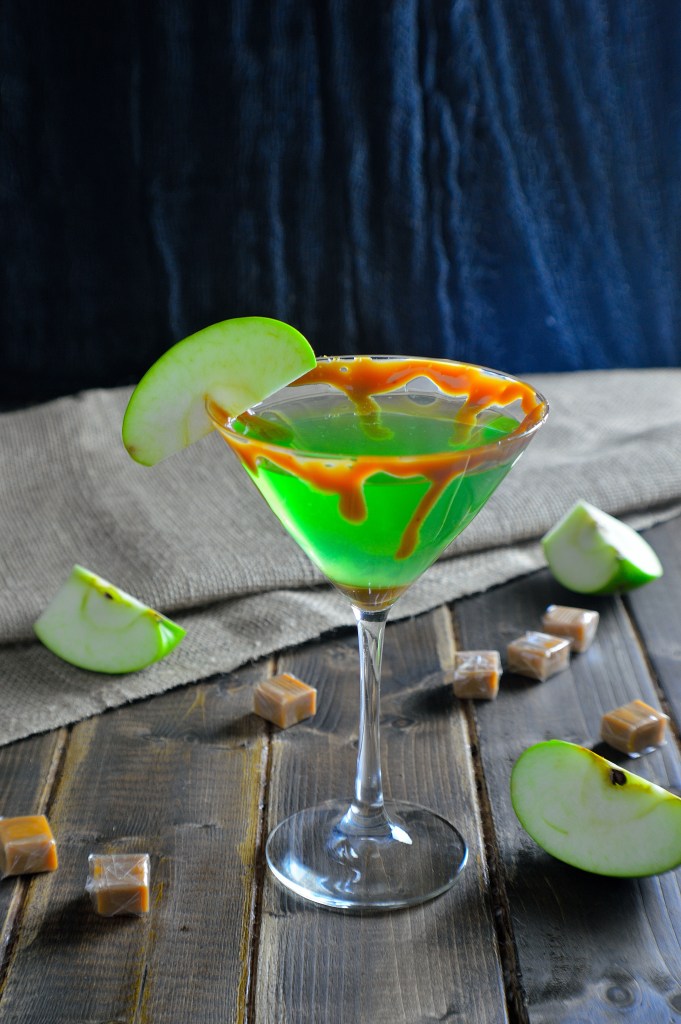 Another Martini on the list, this one is a tad more creepy. You have some blood coming out of the glass, but nothing too scary. Made with apples, the drink is refreshing and light in taste.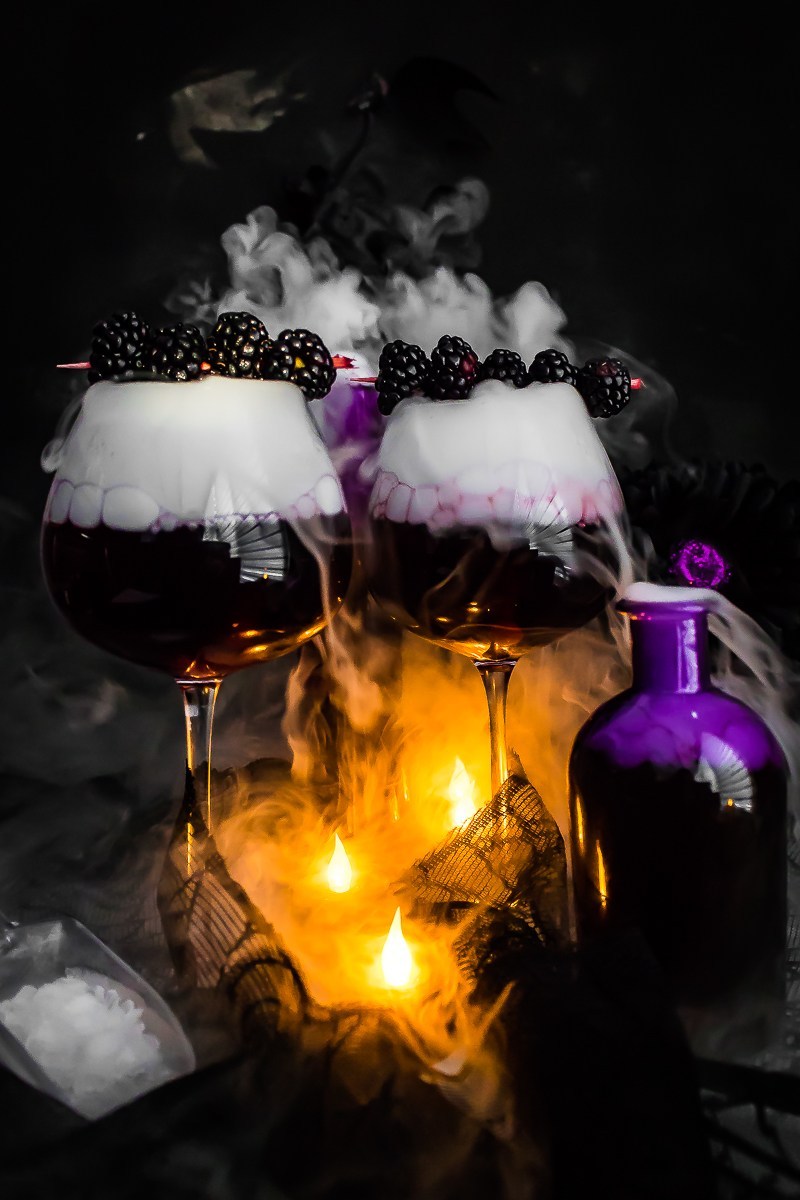 What we love about Halloween is the creativity of some people. It just goes above all limits. Sky is the limit if you put some effort, and the result is cocktails like this one. Definitely worth for your party, and for Instagram as well.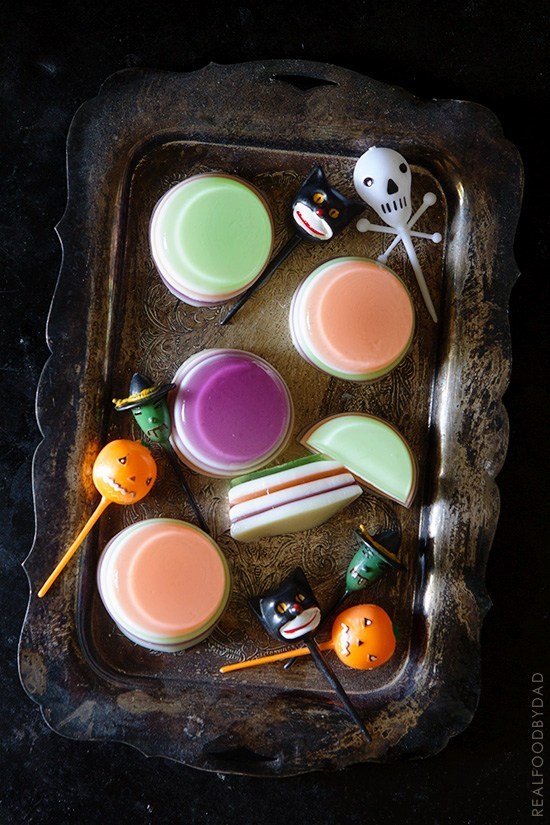 You can say these shots are more cute and adorable than spooky and scary. But not all drinks have to be scary. Some people just want something fun and enjoyable.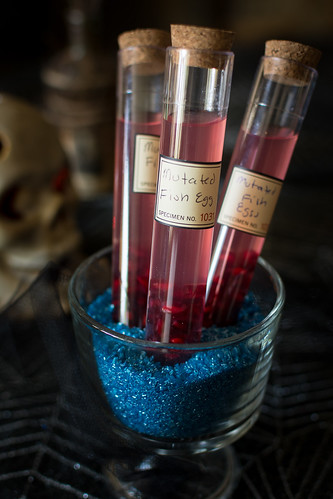 We love cocktails that are challenging in a way they are mysterious. And you have to think twice before trying it. What are those fish eggs? Is the drink strong? Will it get me drunk? Those are all legit questions.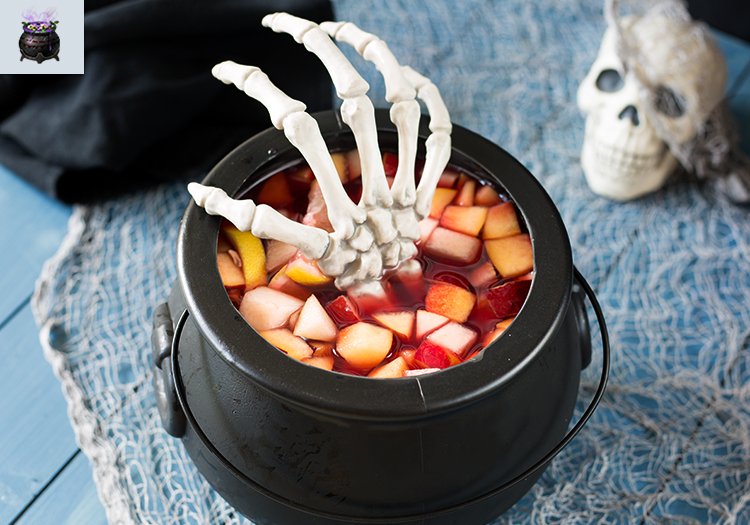 There is no party without a party punch. It is that simple. This Sangria-like drink is a great idea if you expect many guests, and you want a self-service theme. Just put a couple of these punches on the table, and let your guests drink.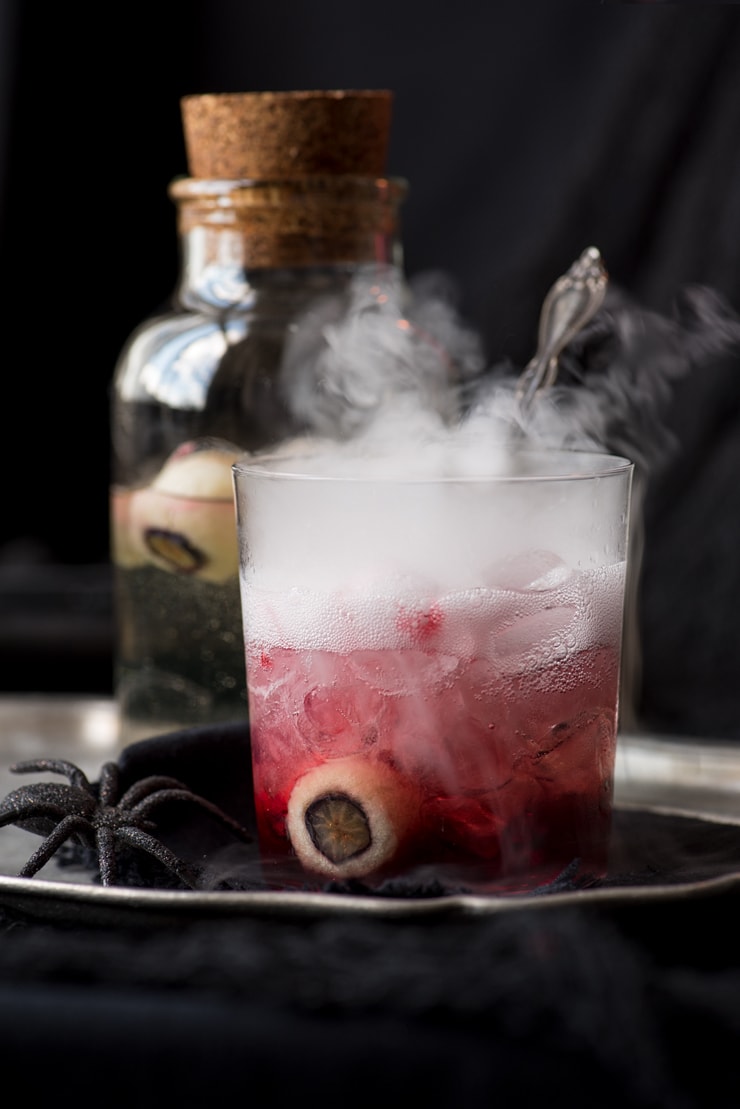 Gin tonic is a classic in the same way as rum and coke. The former is more of a girly drink, and the latter is a manly drink. With that in mind, girls love Instagram-friendly drinks. And this pinky beverage is right on the money.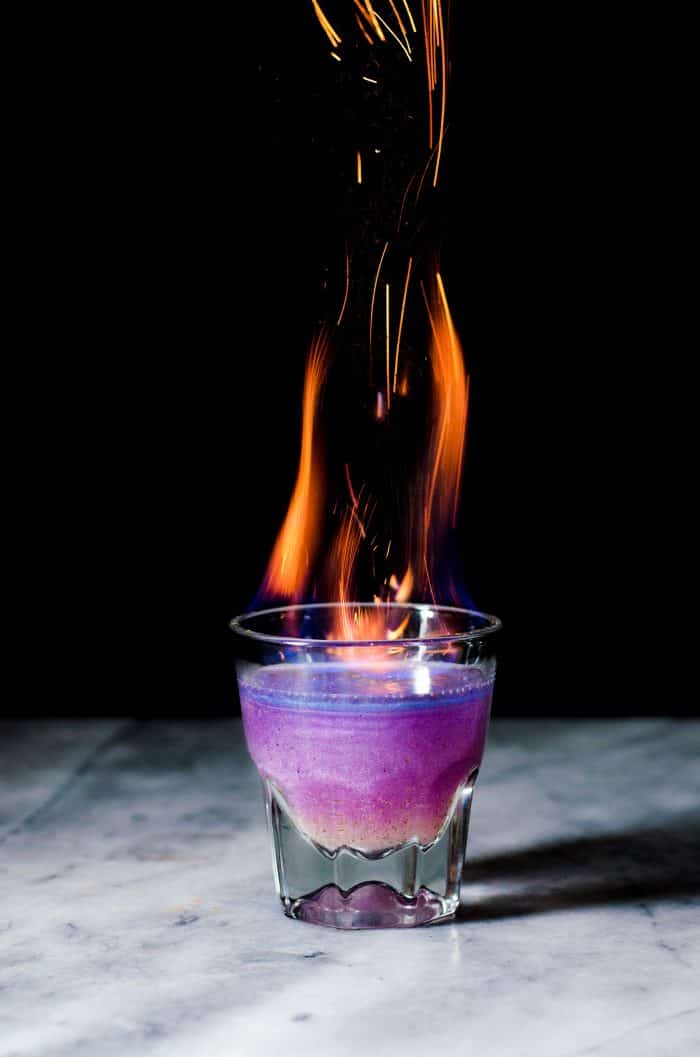 Whenever you light up the drink, people go WOOOOW. There is just something mysterious in the fire. You just have to love it.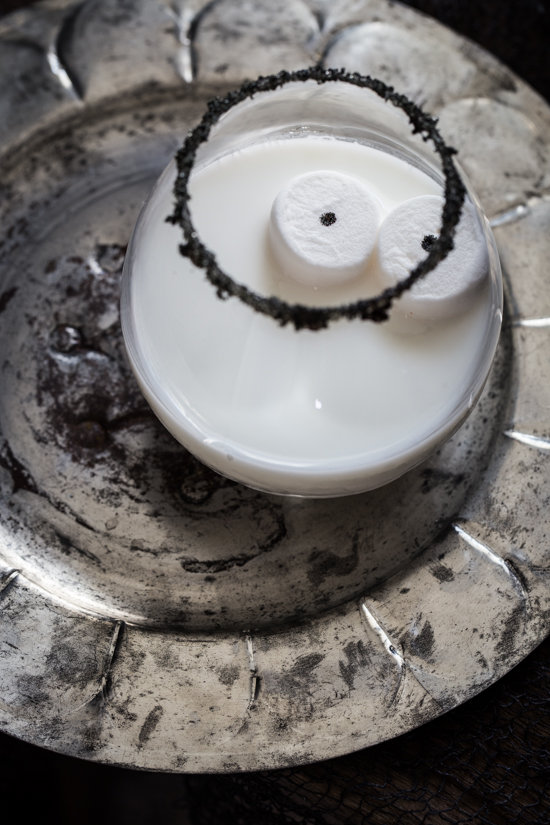 When Ghostbusters first came out in 1984, it was an instant hit. And now, more than 30 years later, ghostbusters inspired drinks are still popular. The movie is just a classic, and you have to pay tribute to it.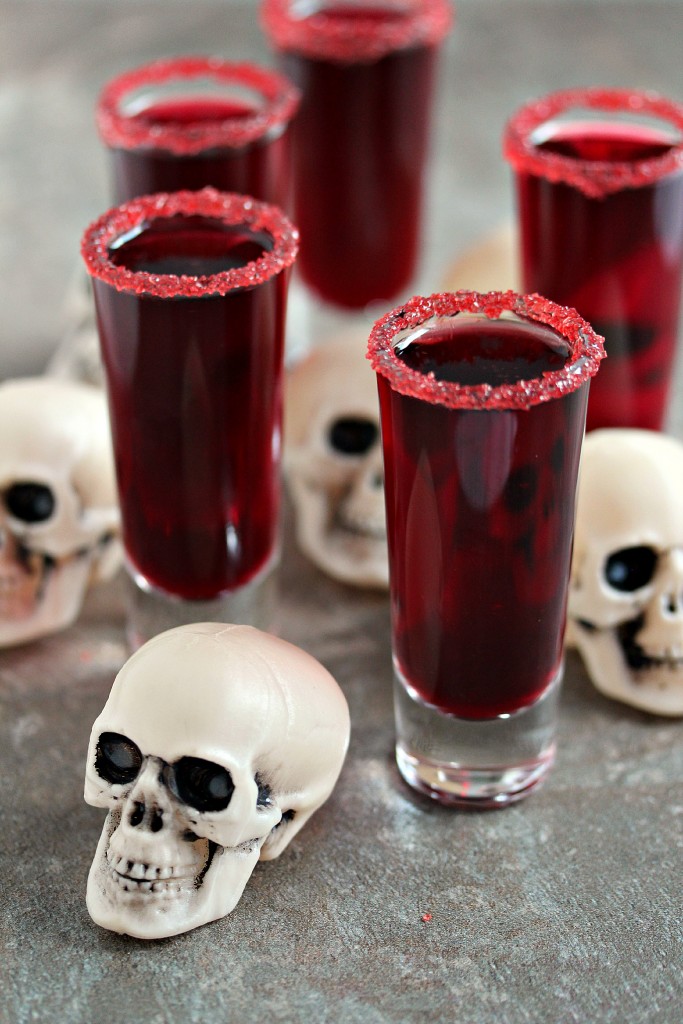 When you think of sangria, you usually think of lots of fruits with some wine. Well, it doesn't always have to be like that. You can strain the wine, and you get bloody sangria shots. The sangria fruity taste is still there, just without fruits.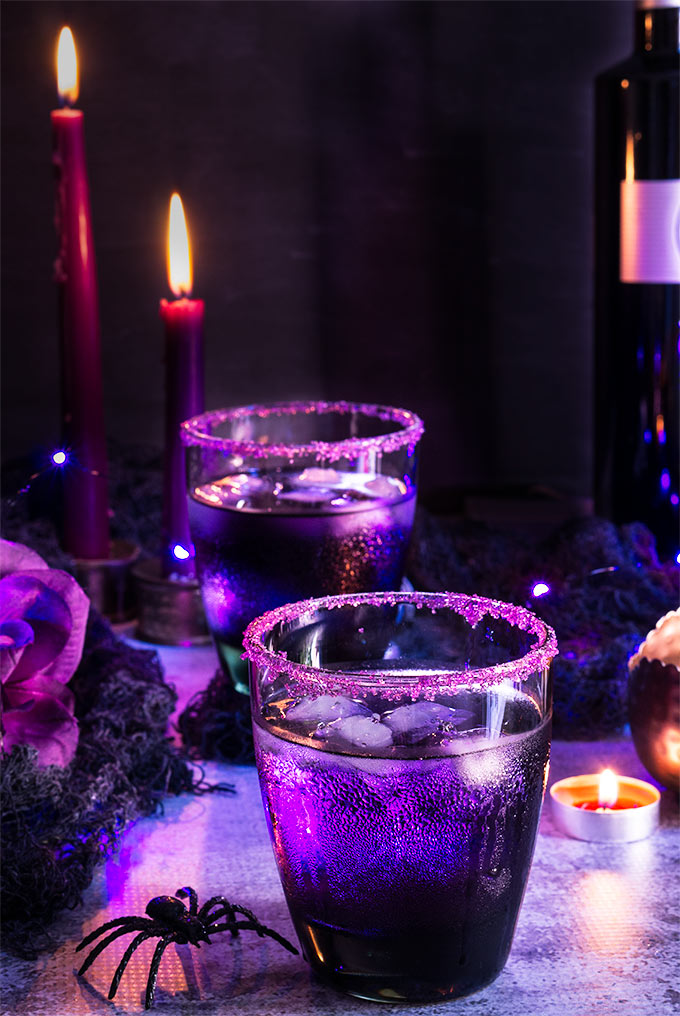 The best part about a Moscow mule is the decoration. Anytime you try to serve a Moscow mule, you are looking for new ways to impress people visually. And we have to admit, this Halloween-themed mule is just on top of that.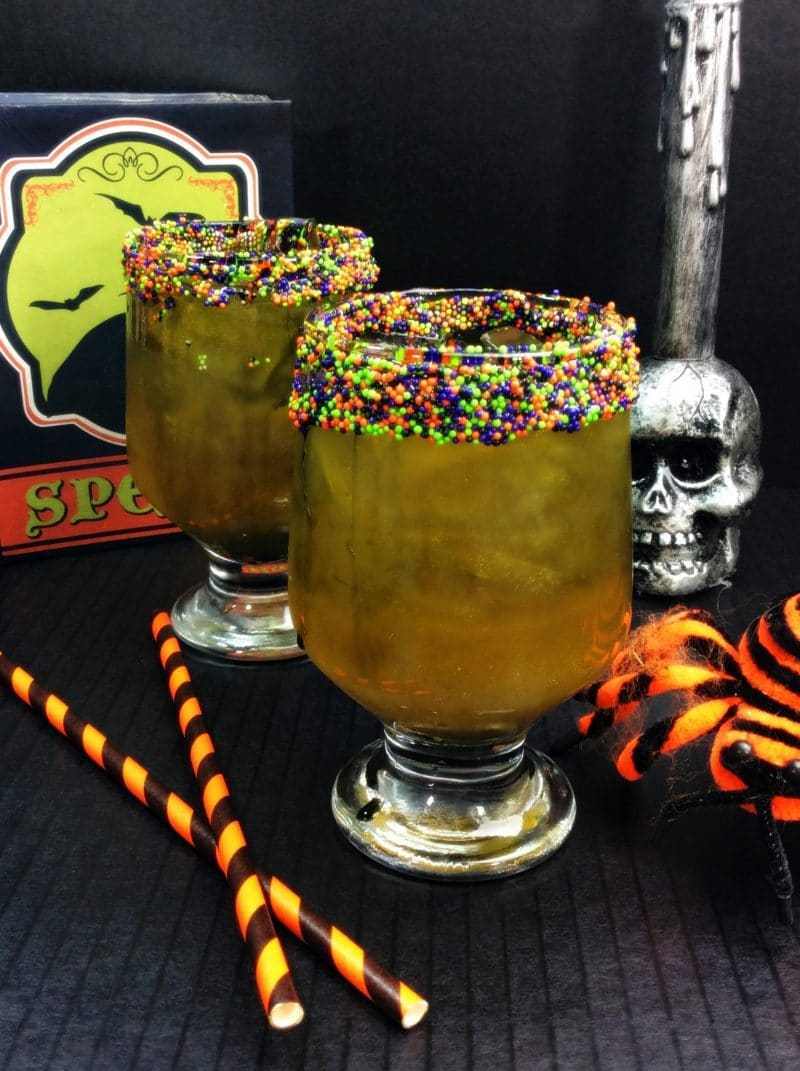 You probably ready juice, and you think this one is light. Well, think again. There is some serious booze inside, and you will definitely get boozy after trying it. Don't be easily fooled.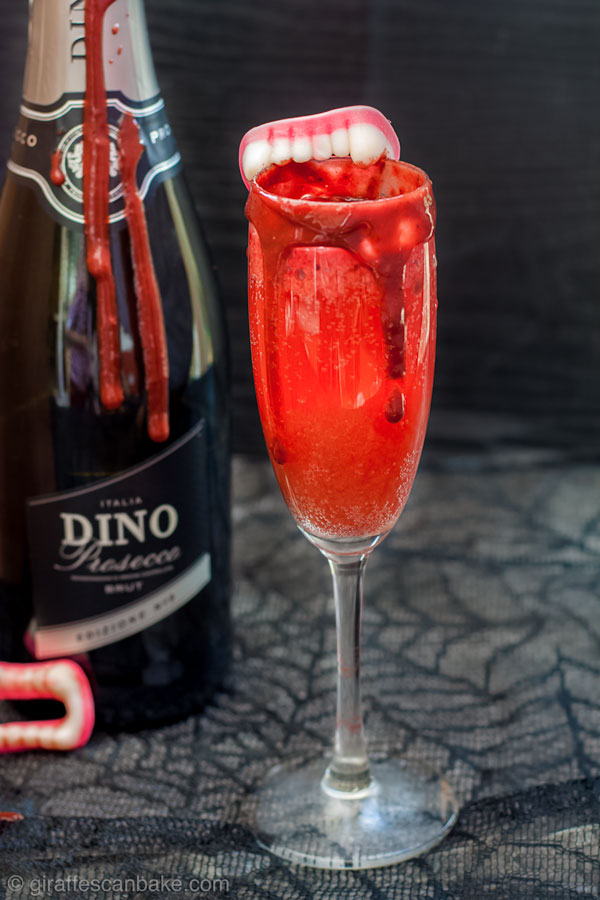 Now this is some serious creative work. A 3D looking cocktail? Sign me up for learning how to make it. Just follow the above instructions, and you will be fine.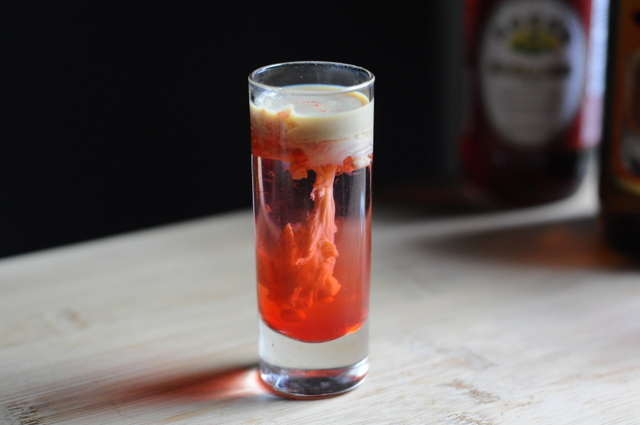 You just cannot have Halloween party without some brain hemorrhage. It is a classic decoration and accessory for the Holiday. Some people opt for their snacks to be brain hemorrhage, and others go for the drink.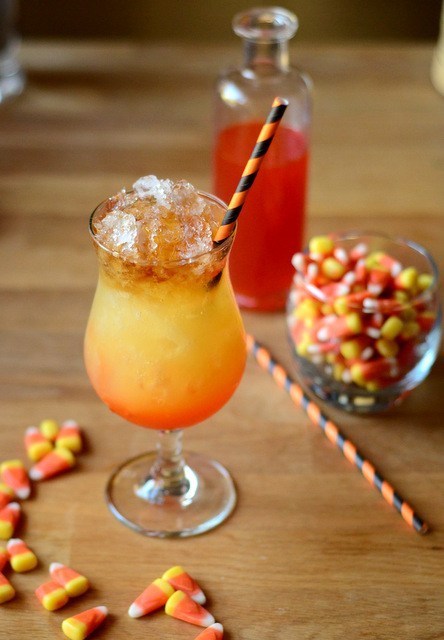 If there is one candy that is synonymous with Halloween, that is the candy corn. And that is why we want to finish our list of Halloween cocktails with a candy corn drink.
We hope you enjoyed the booze. And don't hesitate to give us your own Halloween cocktail ideas.