Jello shots are a classic party cocktail that is easy to prepare and can be made with any flavor of jello. How do you drink them? There is no rule. You can use anything to drink jello shots.
For example, you can use toothpick or pretzel stick. The important part is to squeeze the shot and flush it down your mouth.
One thing to note about jello shots. They will not get you drink. They are not designed to be boosting with booze. Instead, jello shots are just a fun and party gimmick that gets people excited.
There is far less alcohol in jello shots than in standard shot cocktails. Some people might go heavy on the booze, but it is still a flavor of jello.
1. Strawberry Margarita Jello Shots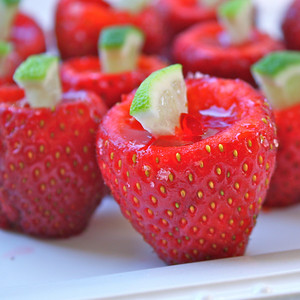 Let's start with a classic cocktail. Who doesn't love a margarita? One of the simplest cocktails for a party, now you can have a Strawberry margarita as a jello shot. Definitely cool, photo friendly, and will amp the atmosphere of your party.
2. Orange Creamsicle Jello Shots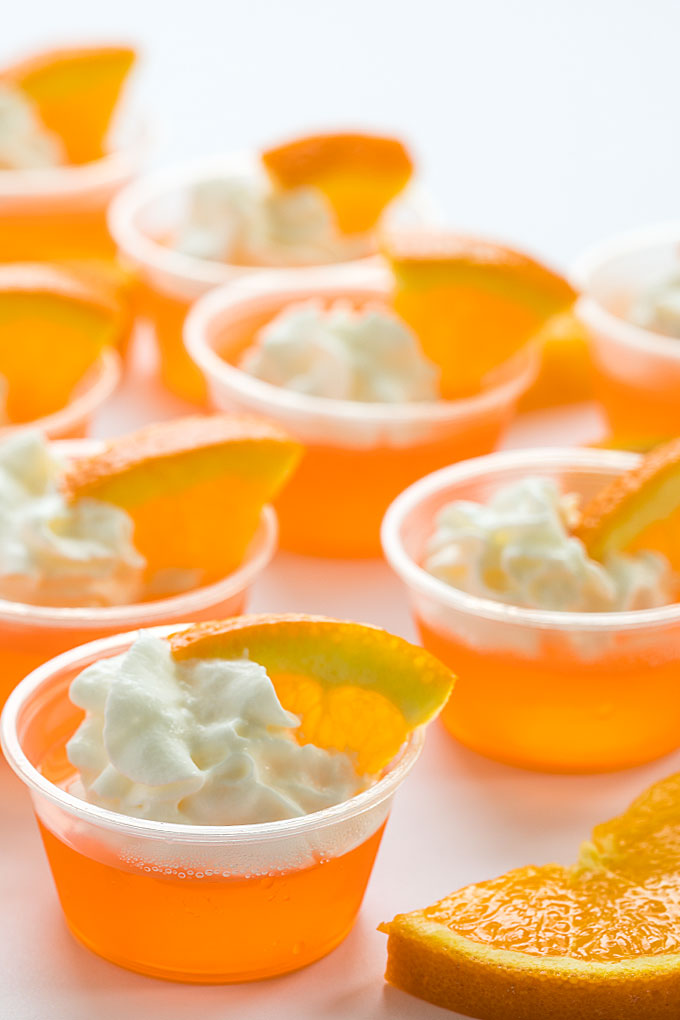 The beauty of jello shots is in their visual appeal. Just look at these orange shots. Don't you just want to bite them? Most people cannot get enough of these shots. And they are refreshing as well.
3. Champagne Jello Shots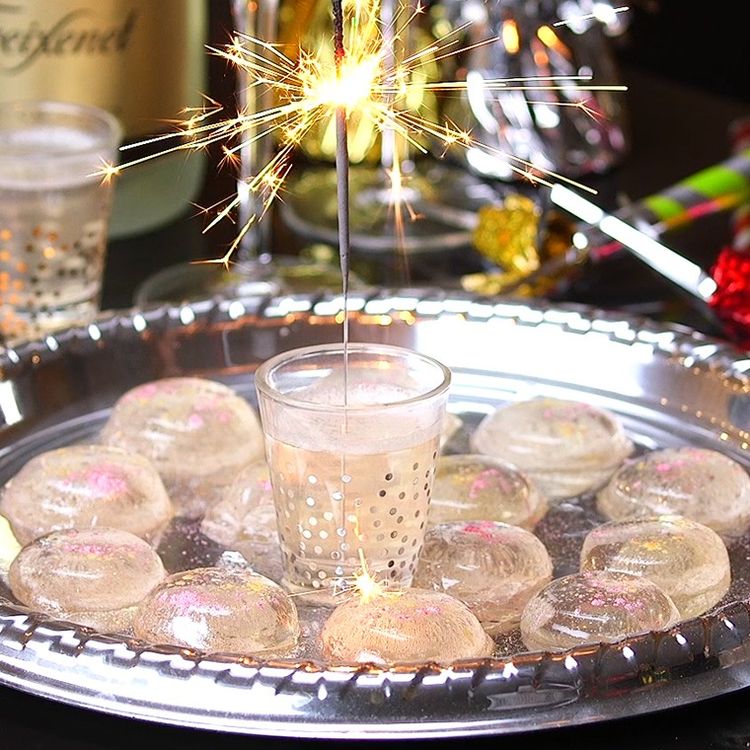 For a more elegant party, and a sophisticated event, you can serve champagne jello shots. After all, is there a better way to end the year and start a new one, than with a champagne New Year's resolutions?
4. Irish Jello Shots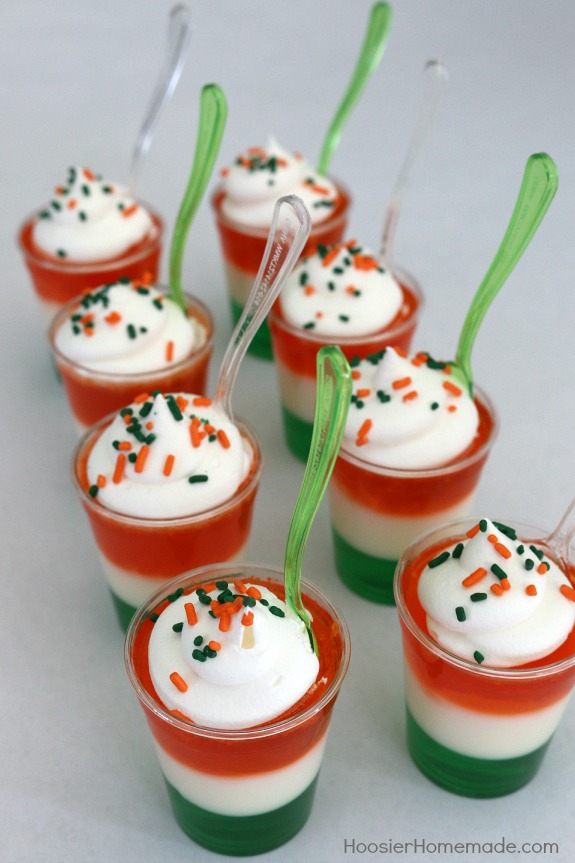 Every year, people all over the world gather in Pubs on March 17 to celebrate, well, something. Truth be told, not many people know why they celebrate St. Patrick's day. The goal is just to get drunk, and drink lots of beer, whiskey, and of course, some jello shots.
5. Rum And Stout Jello Shot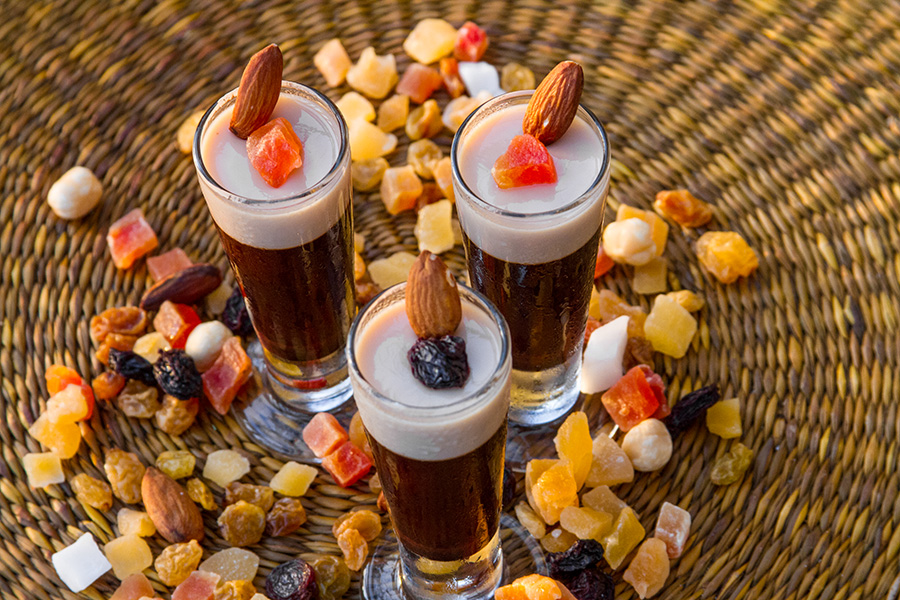 We mentioned before that some jello shots can be heavy on the booze. Well, this rum will give you enough kick to think about getting too many.
6. French 75 Jello Shots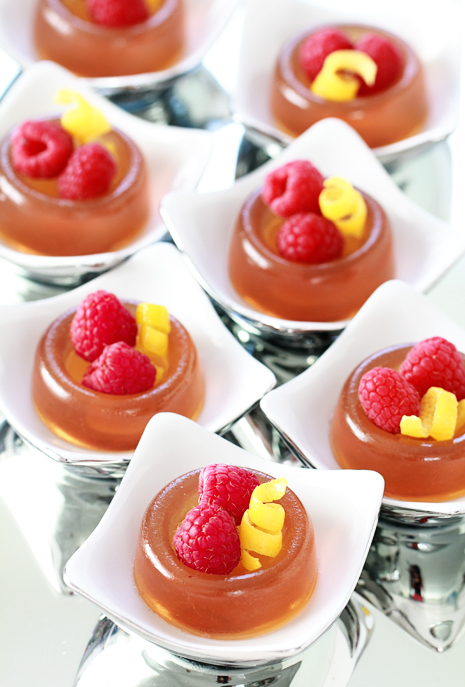 Gin, champagne, and lemon juice, three perfect ingredients for a refreshing drink. Light on alcohol, these bite-sized drinks will get your party rolling. And they are Instagram-friendly. That is another plus.
7. Amaretto Sour Jello Shots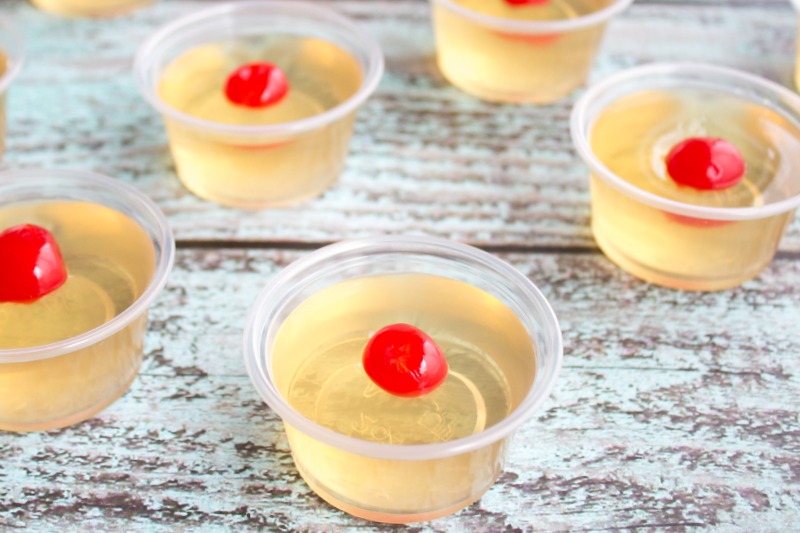 You cannot have a party without some Italian alcohol there. One way or another, Italians make it to your party. Amaretto, that sweet liqueur is just a must for a cocktail night. These are a bit sour on taste, but after a while, you get used to it.
8. Mudslide Jello Shots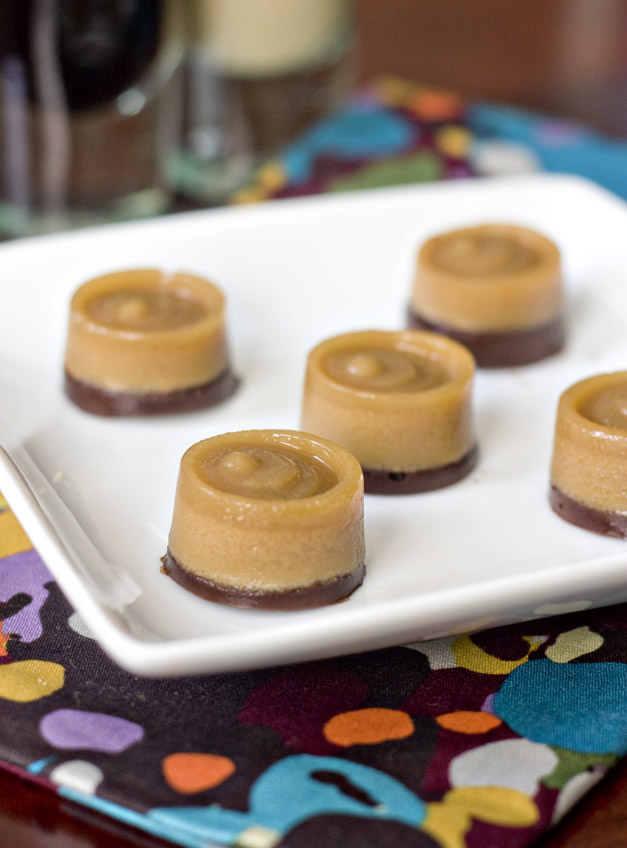 Who can resist drink that looks like a cake? Right? Your guests might think that these cookies are part of the dessert menu. And they will be surprised once they try them. The alcohol is there, do not worry.
9. Rum And Coke Jello Shots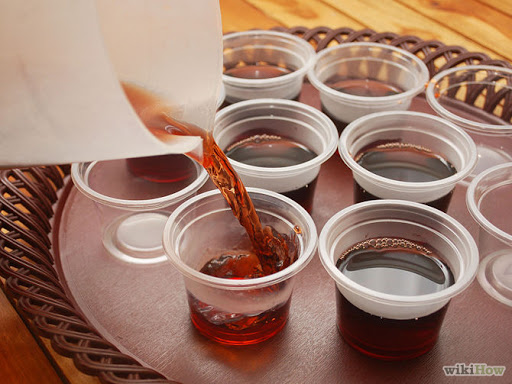 Rum and coke is a classic drink we have all served at least once. A timeless classic, rum and coke goes perfectly with movies or card night. Now, you have a jello shot version of the popular drink.
10. Coconut Raspberry Mojito Jello Shots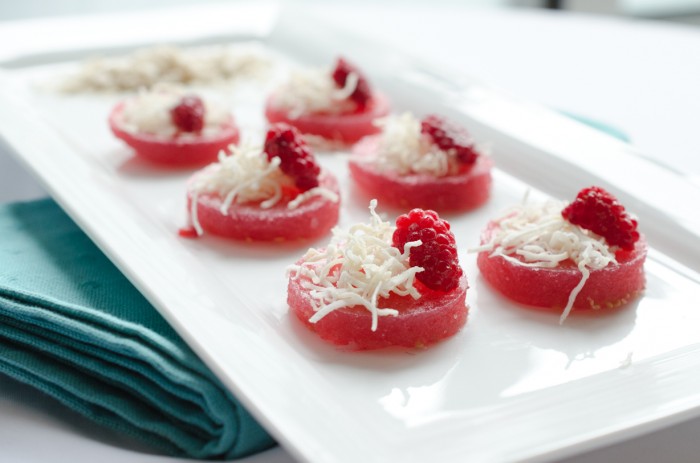 Anytime you think of summer and cocktails, a mojito comes to mind. There is no running away from it. The Mojito is one of the most, if not the most popular summer cocktail. And there are different variations of the drink. The one with strawberry is our choice for a jello shot.
11. Bloody Maria Shots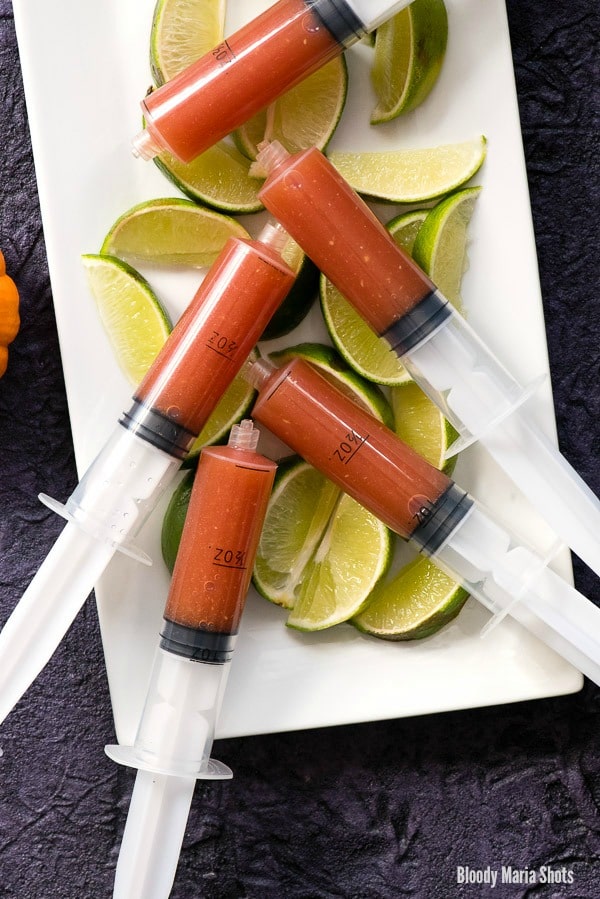 Not only is this shot fun, but look at that decoration and serving. An injection of alcohol right in your mouth? Who would say no to that? Definitely worthy of a party drink.
12. Midori Sour Jello Shots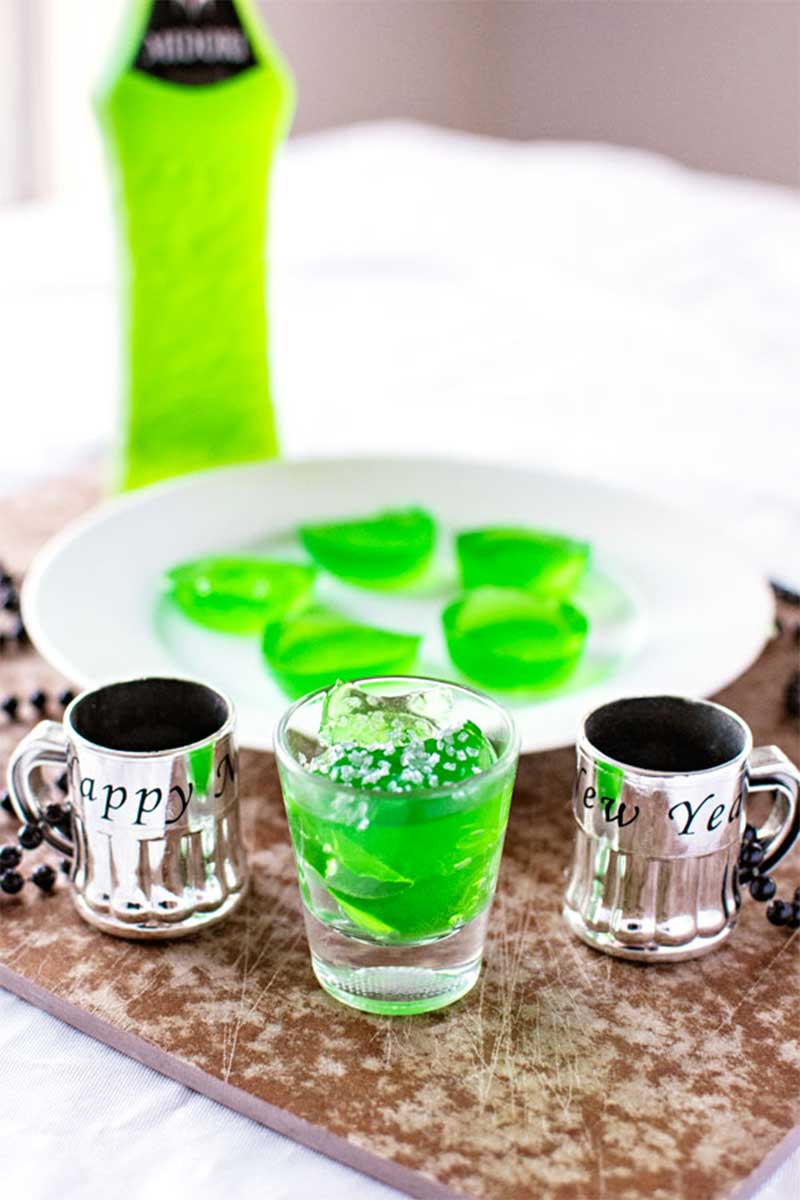 This green colored alcohol was made exclusively in Japan up until 1987. Now, Midori is made in several other countries. And that is how it became popular and common.
13. Tequila Sunrise Jello Shots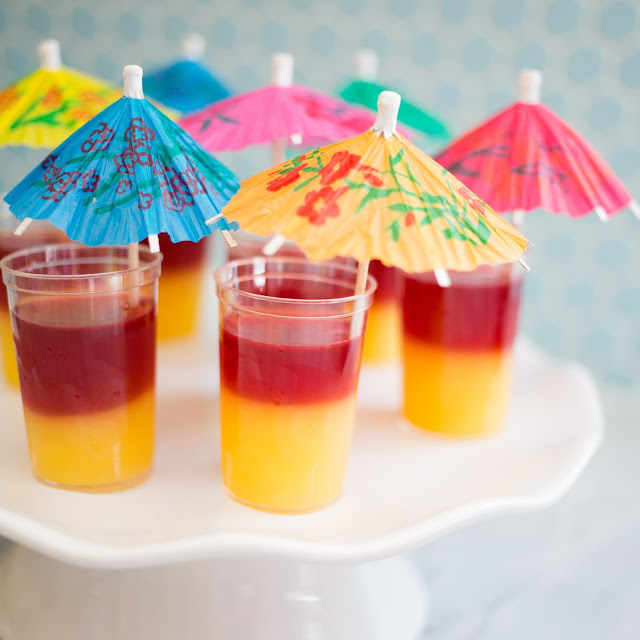 You can never go wrong with a tequila sunrise. It is a classic cocktail, and most of us drink it when we have no idea what to order. Now, the common drink comes to your party in a small package. And it is right on the money.
14. Margarita Cake 'N'Jello Shots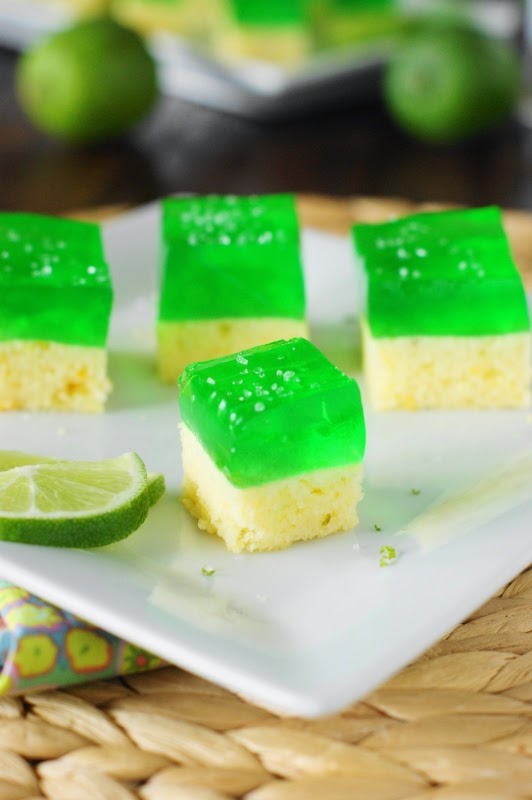 We started off with a margarita shot, and now we have one served as a cake. Bite-sized cakes might fool some people, but once they try the first one, they will know it is alcohol. These cakes definitely add some visual flavor to your party.
15. Candy Sweet Jello Shots With Triple Whipped Cream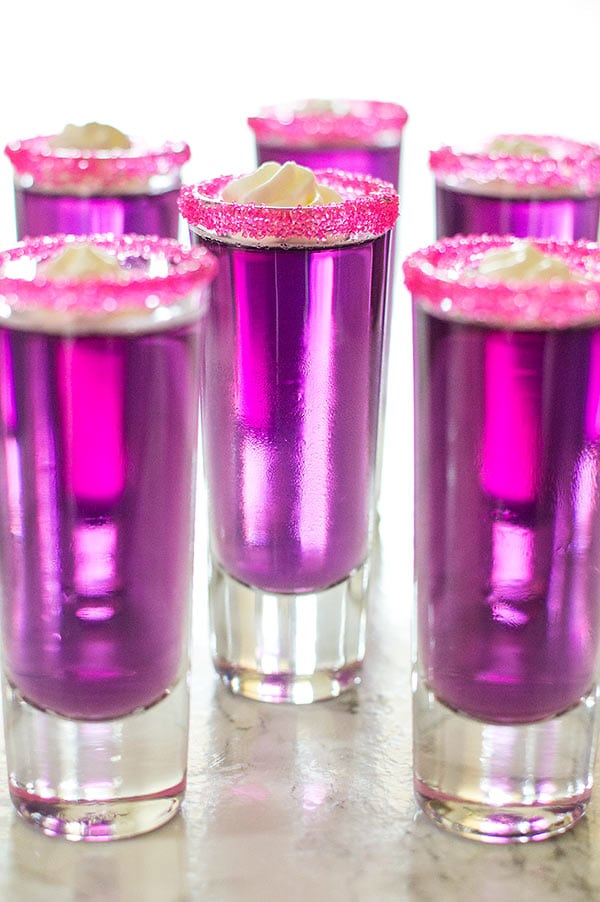 Definitely sweet, these cocktails will bring the party to a high note. Packed with sugar, they will give your guests enough energy to dance and party until the sunrise. Long hours party? We've got you covered!
16. Mariachi Cucumber Shots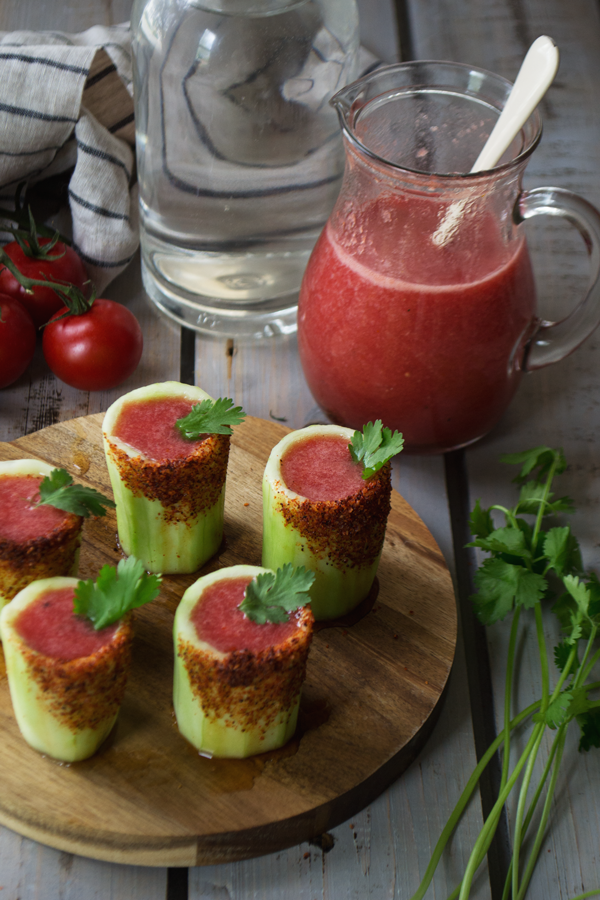 Time for some Mexican flavor to your party. These mariachi drinks are actually bloody Mary drinks. With some cucumber, they also add refreshing flavor.
17. Malibu Jello Shots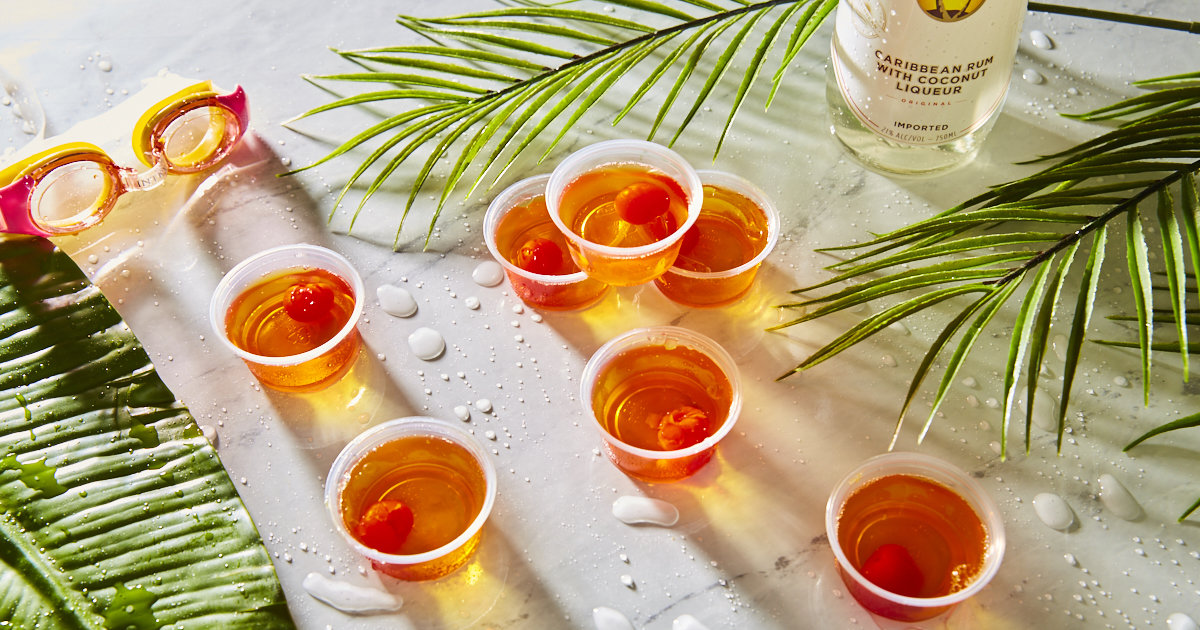 Malibu is an alcoholic beverage that goes well with everything. Versatile and neutral on taste, Malibu is the perfect cocktail addition. You can mix with any other hard liquor, and you still have a winning combination.
18. Tequila Lime Watermelon Shots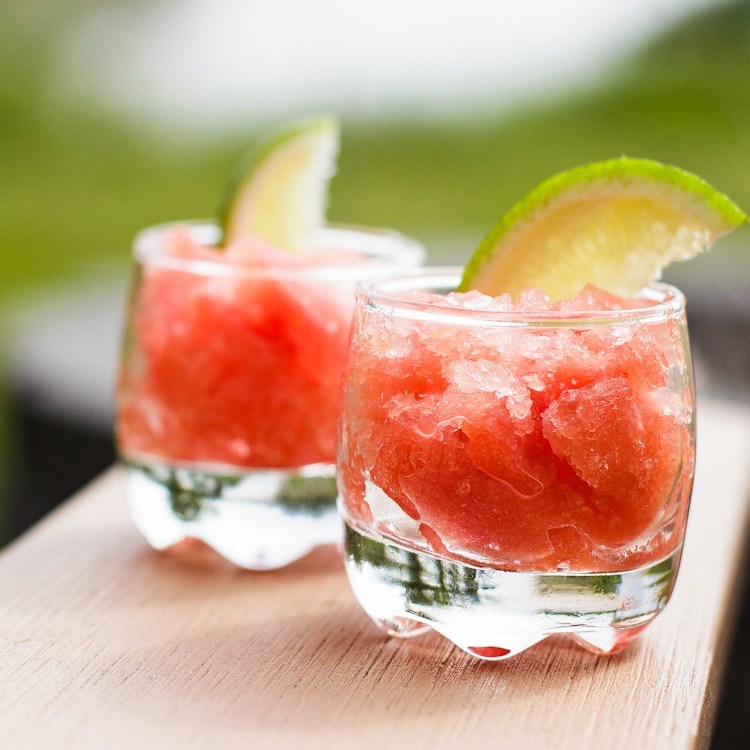 Who can say no to some watermelon in the summer. When in need of hydration and refreshment, watermelon comes to your rescue. This watermelon, however, is soaked in some alcohol. But not that much.
19. Boozy Vietnamese Coffee Jelly Shots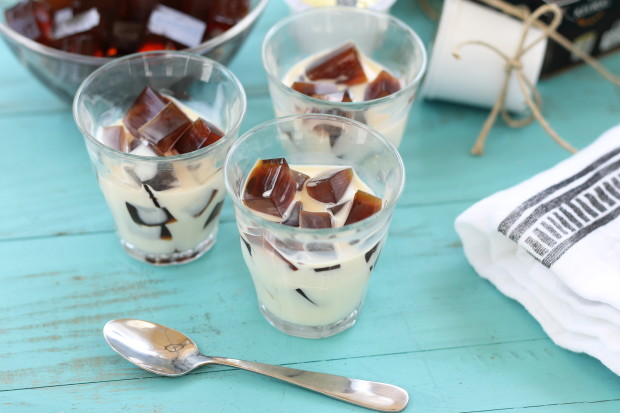 When you think of waking up in the morning and starting the day, a cup of coffee is what most people get. We need our daily dose of caffeine in the morning. But we also need caffeine in the night, so we can party all night. When in need of energy, serve these cocktails.
20. Strawberry Cheesecake Pudding Shots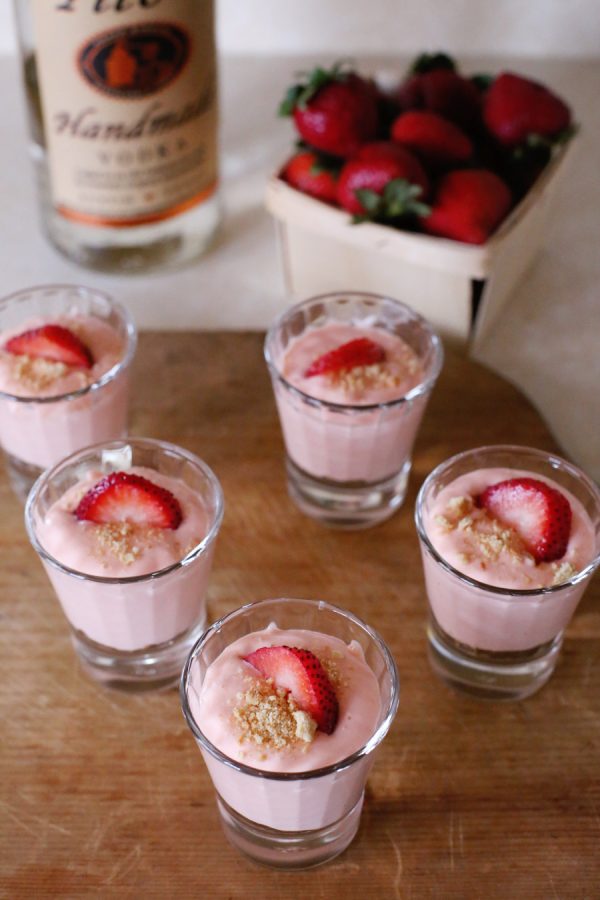 You just have to love it when jello shots are served as cakes, cookies, pudding shots, or anything similar. You fool yourself that you are not drinking any alcohol. Instead, you are just loading up on the dessert. Who can blame you?
21. Lime Drop Shots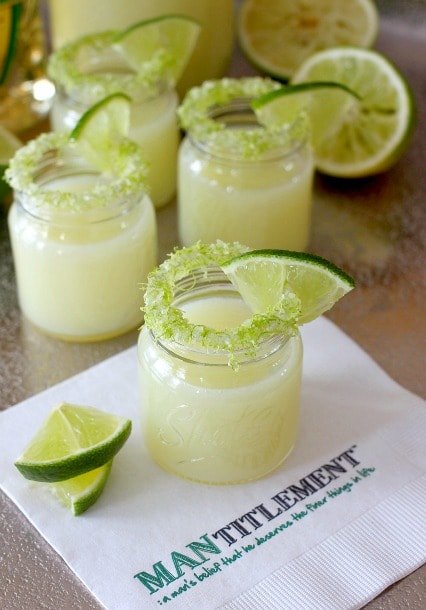 With a touch of bittersweet taste, these lime shots are quite similar to tequila shots. They just do not pack the strong kick of the tequila.
22. Gingerbread People Jello Shots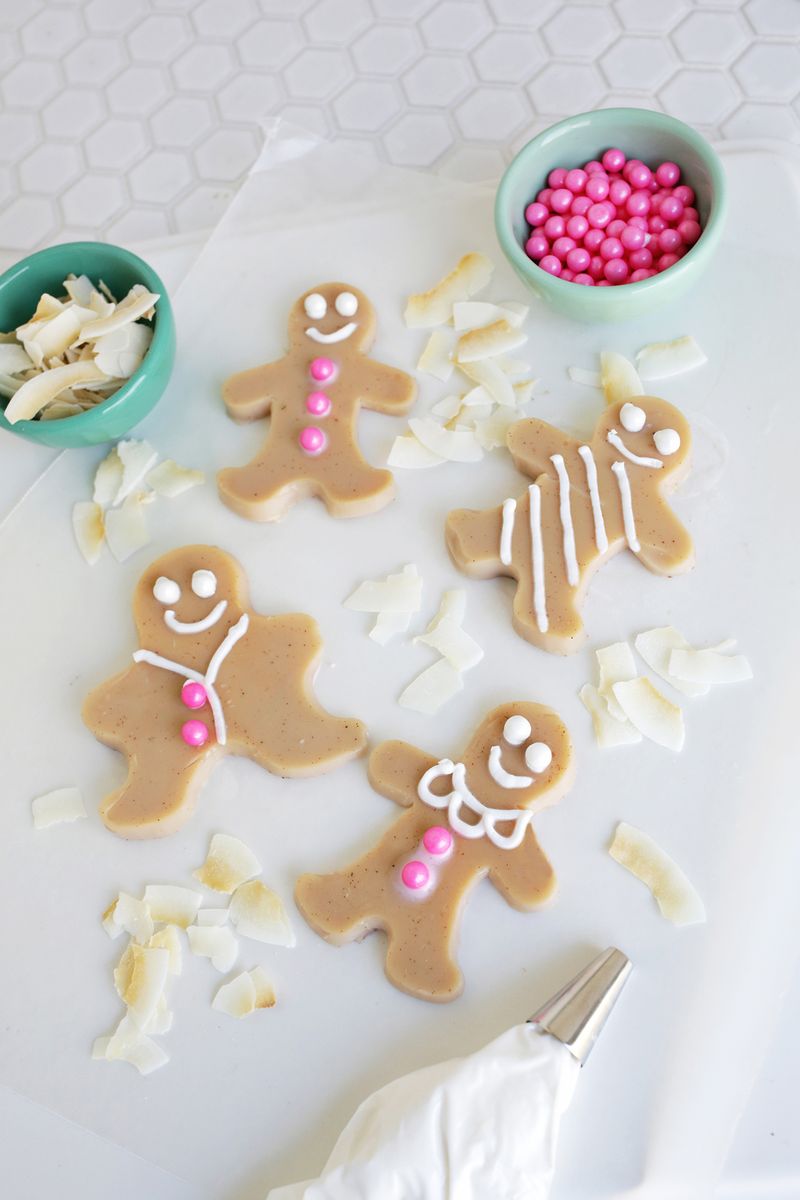 Is it a cake? Is it a dessert? Or are those some cookies? No, no, and no! You can make a new Superman Is it a plane commercial for these gingerbread cookies. You can now officially "eat" alcohol. Cheers!
23. Butterscotch Jello Shots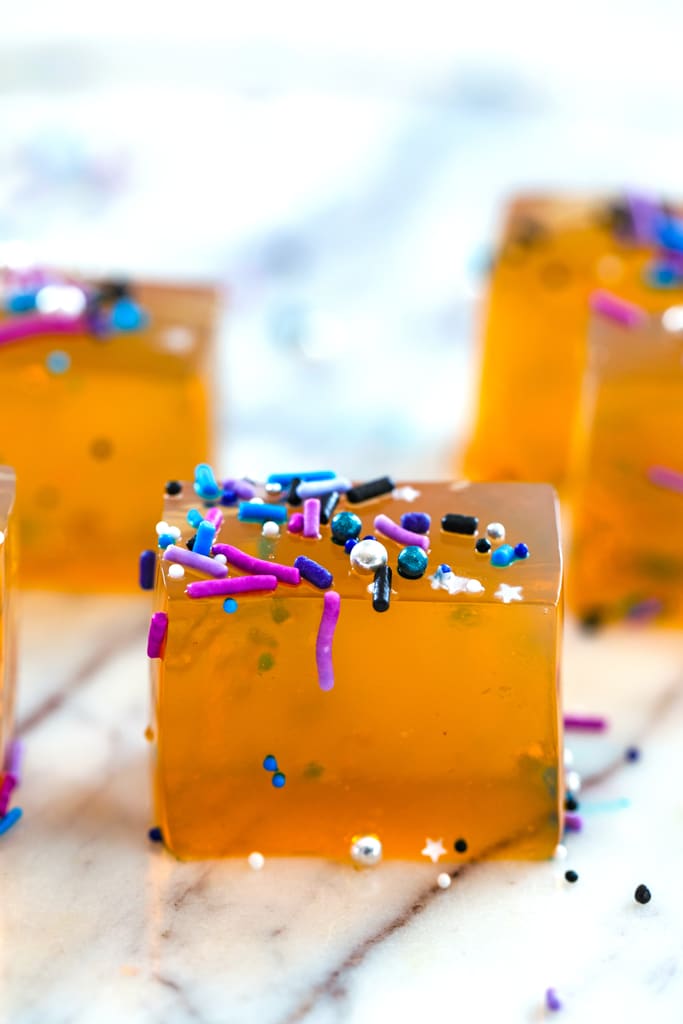 A classic jello shot, this one is packed with some strong alcohol. Decorated with teenagers in mind, these shots might make their way to a college party.
24. Samoa Jello Shots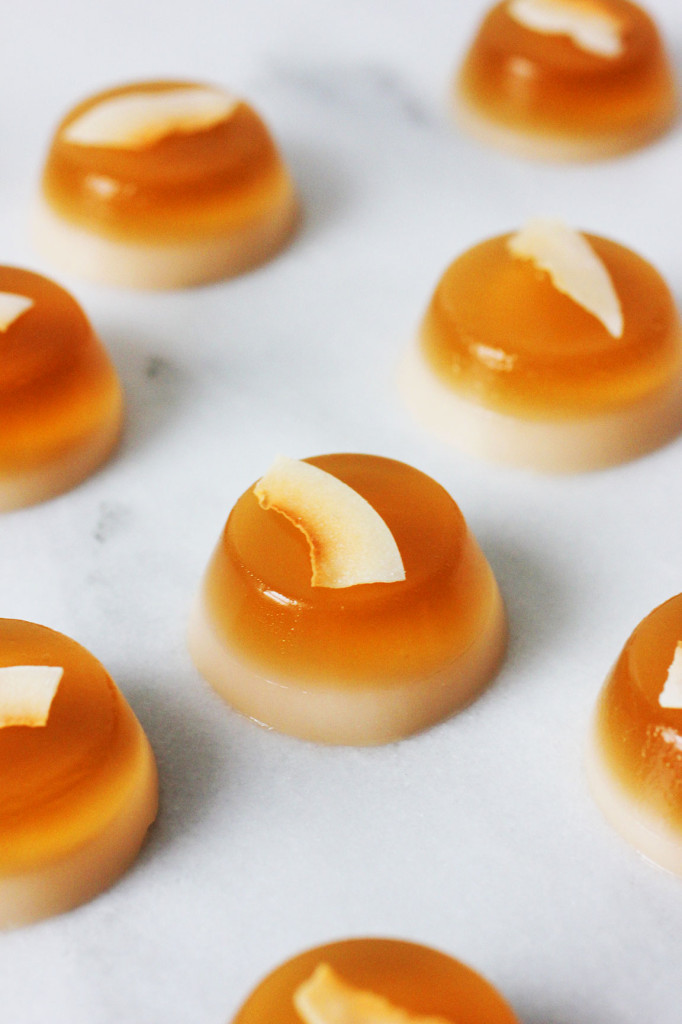 These might look like girls scout cookies, but they are nothing close to it. Made with vodka, they are light and easy to swallow.
25. Floating Eyeball Jello Shots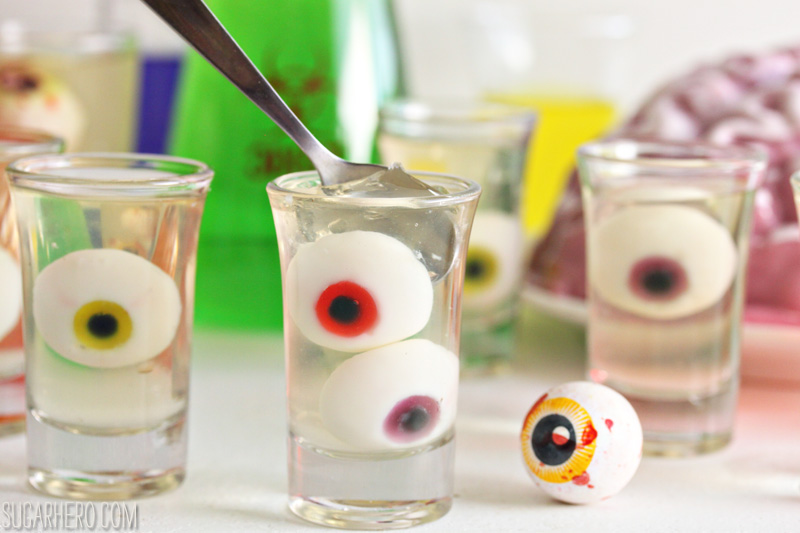 Halloween might not be close, but it doesn't hurt to be prepared. For your next Halloween party, or any horror-themed party, we have some drinks that will freak your guests out. Try the eyeballs, and tell us how it went.
26. Watermelon Tequila Jello Shots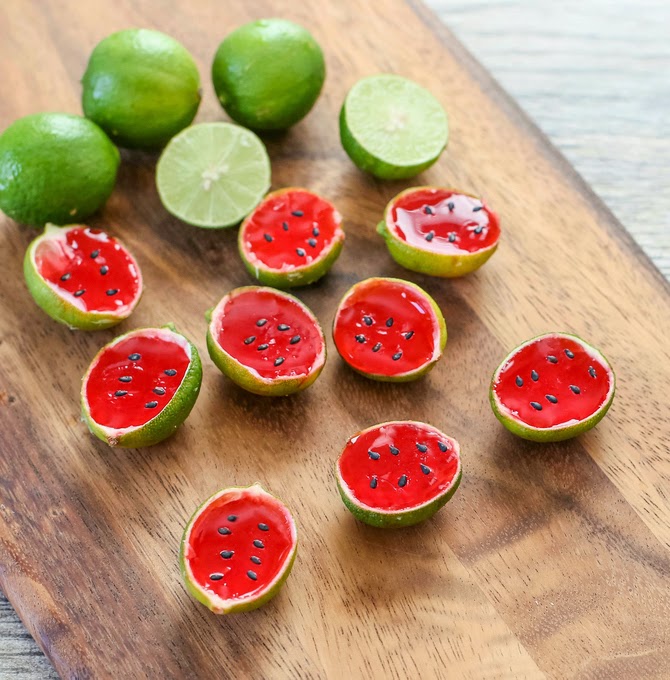 Being that jello shots are synonym for the summer, it is only suitable that we finish off on a summery note. What is the one fruit that we all love in summer? Well, watermelon, of course. Enjoy it.
For suggestions and ideas, do not hesitate to use the comments section.