Vodka is one of the most common ingredients in cocktails. And there is a reason why vodka is the most mixable and useful liquor. For starters, vodka is clear, and has a clean taste that pairs well with any other flavor.
You can make sweet cocktails, but you can also make savory cocktails. And if you are really in the mood, go for some spicy and dry cocktails.
Nowadays, vodka is used in thousands of cocktail recipes. They vary greatly in flavor and ingredients, showing that vodka is a drink for everyone.
With that in mind, are you hosting a cocktail party and you want to impress your guests? We have a couple of vodka cocktails, ranging from classic to some unique you can mix in five minutes or less.
1. Victoria Albert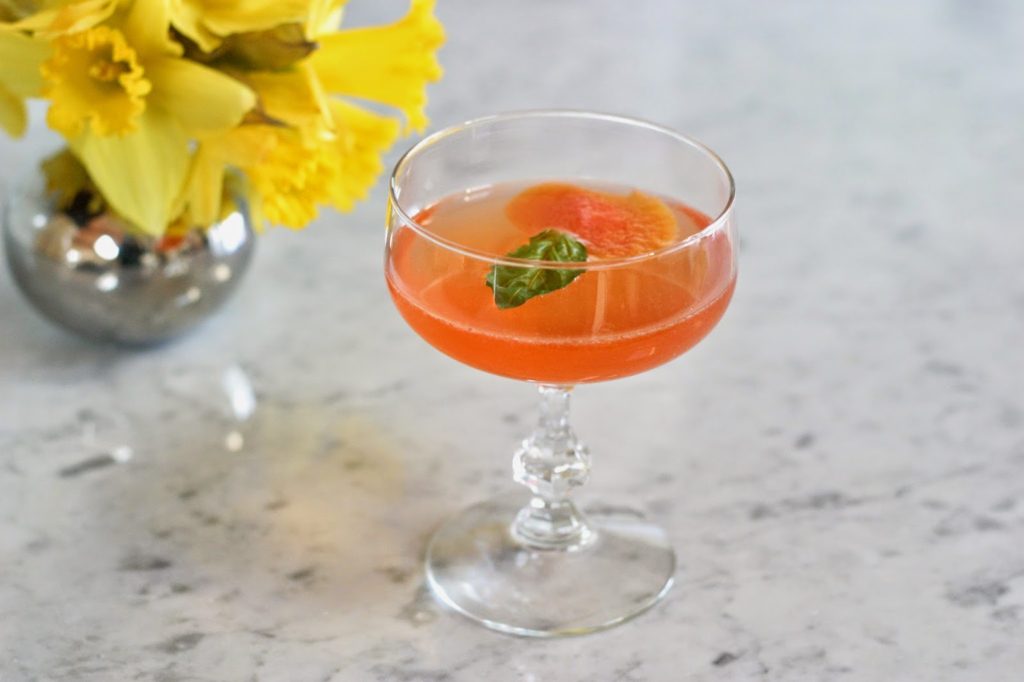 We start off with a classic recipe, that is one of the sweet mixtures. The names from a couple that was popular in the 1840s and 1850s. The recipe can vary from one bartender to another, depending how sweet cocktail they want to serve you. Originally, it calls for just 1oz of grapefruit juice, but some bartenders go for more to make it more balanced.
2. Litchi Ginger Cocktail Cooler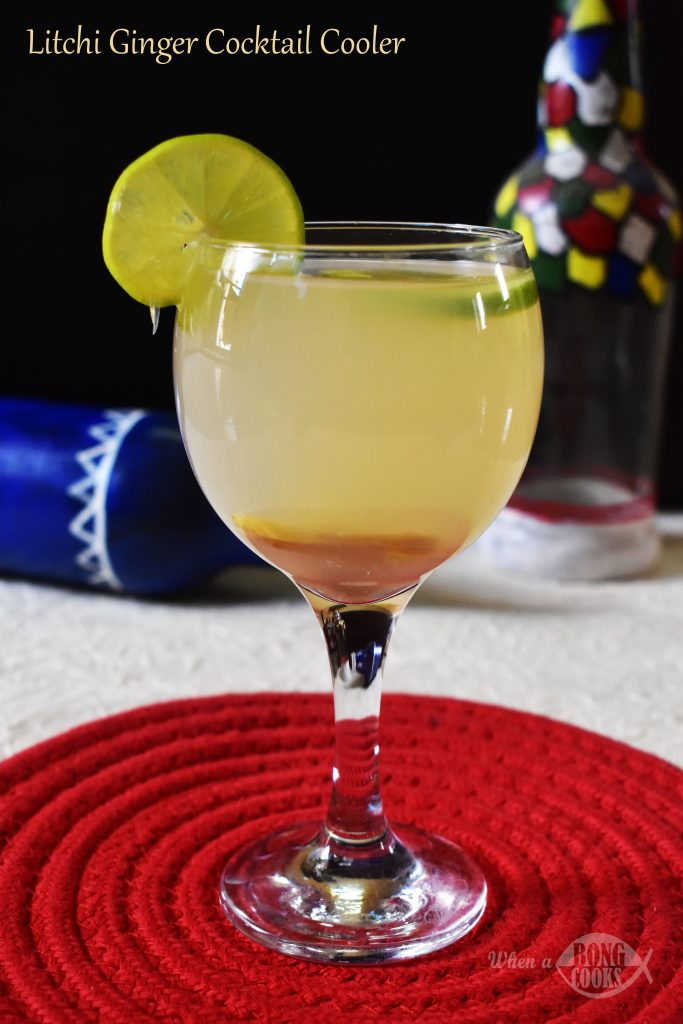 When it comes to sour and spicy cocktails, you can never go wrong with ginger. Many nutritionists call ginger a magic spice, because it can help with almost anything. And in that spirit, we give you a vodka cocktail that perfectly implements ginger.
3. Appletini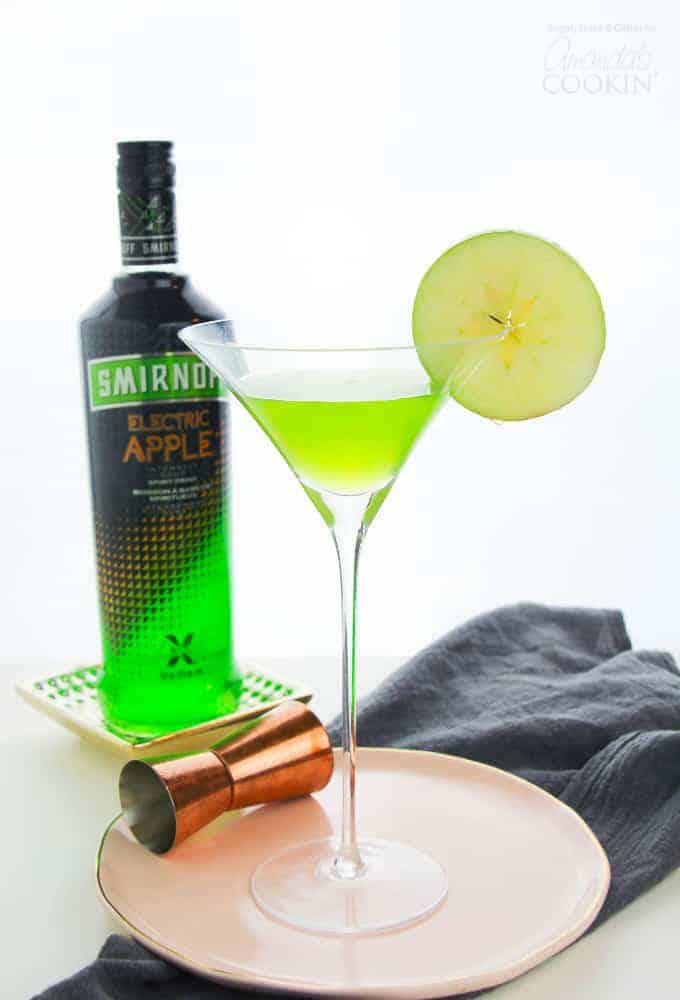 Probably one of the more popular cocktails. Known as a "gay cocktail", appletini is something reserved for girl parties. But we have to say, the cocktail is also tasty enough to try it, no matter what your sexual orientation is.
4. VanillaBean And Pear Vodka Cocktail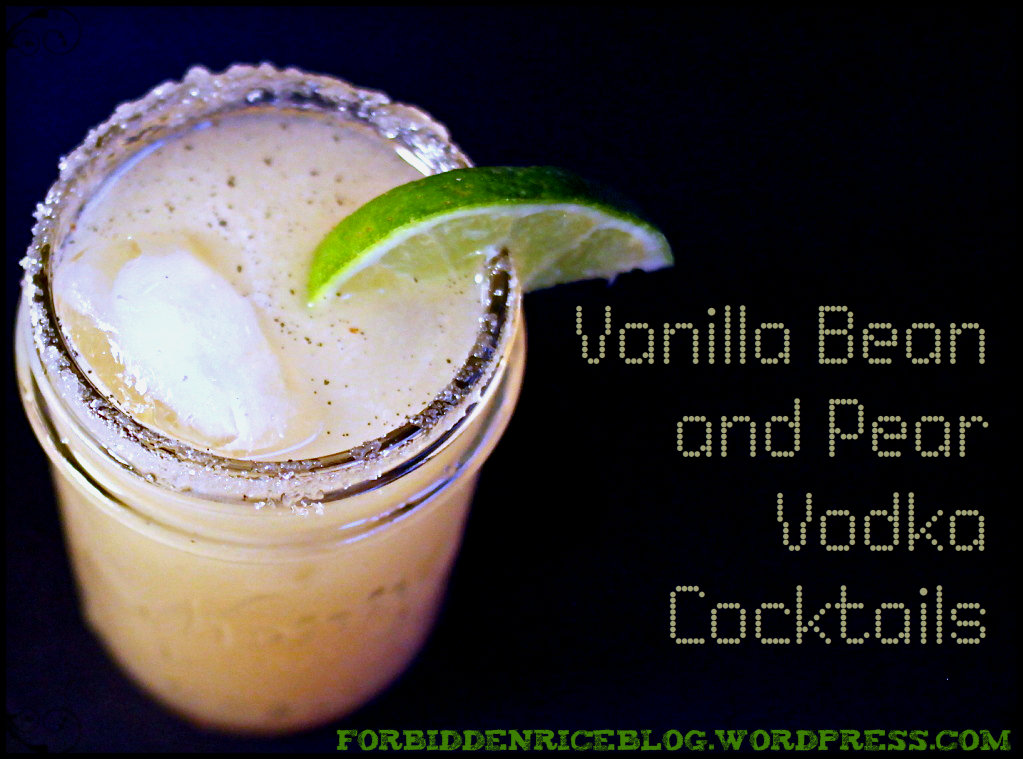 In most cases of vodka cocktails, the remaining ingredients are some fruity juices. Being neutral and clean in taste makes vodka a perfect base for fruits. With so much fruits, it is only logical why most cocktails with vodka are sweet.
5. Pomegranate Ginger Fizz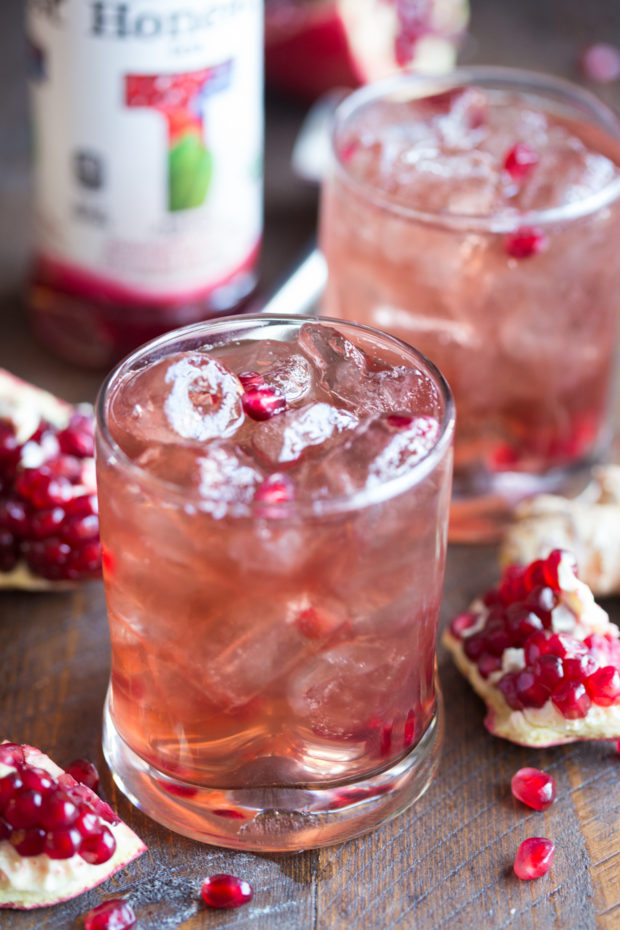 Oftentimes, when you mix vodka with some fruits, you get a creamy texture of your cocktail. That is not the case here. This clean ginger drink is just amazing. Just be careful of the spicy and sour taste. And it can get you drunk rather quickly.
6. Salty Dog Cocktail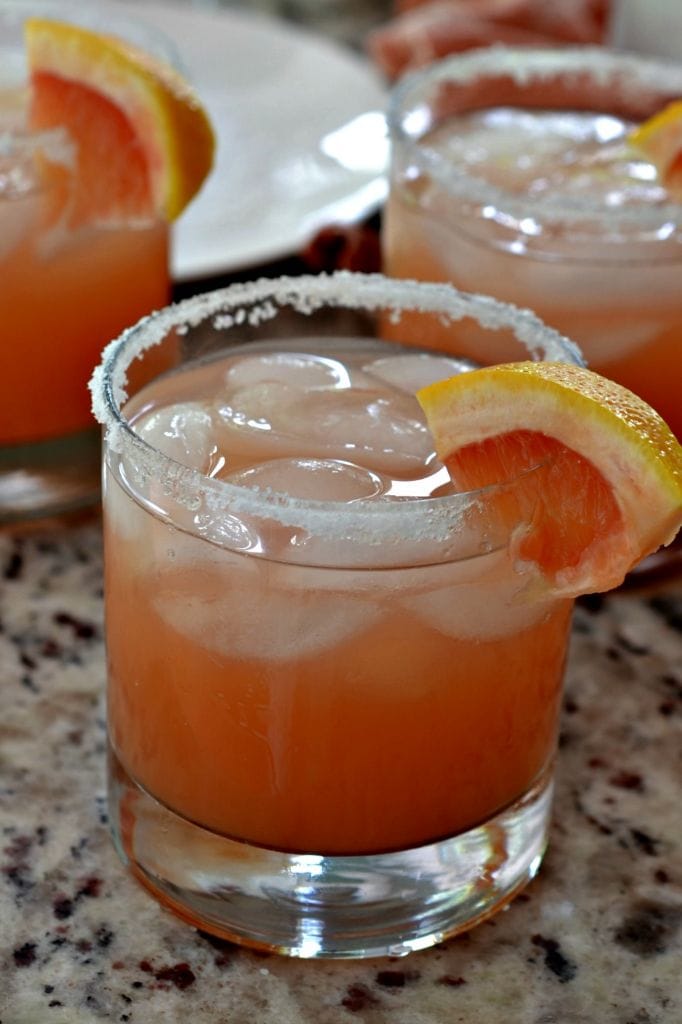 Perfect for brunch and daily parties, this cocktail is made of just three ingredients. Those are vodka, grapefruit juice, and some salt. It is amazing how grapefruit juice and vodka blend together. You can find that combo in many cocktails, and in some cases, all you need is that.
7. Blackberry Kombucha Vodka Smash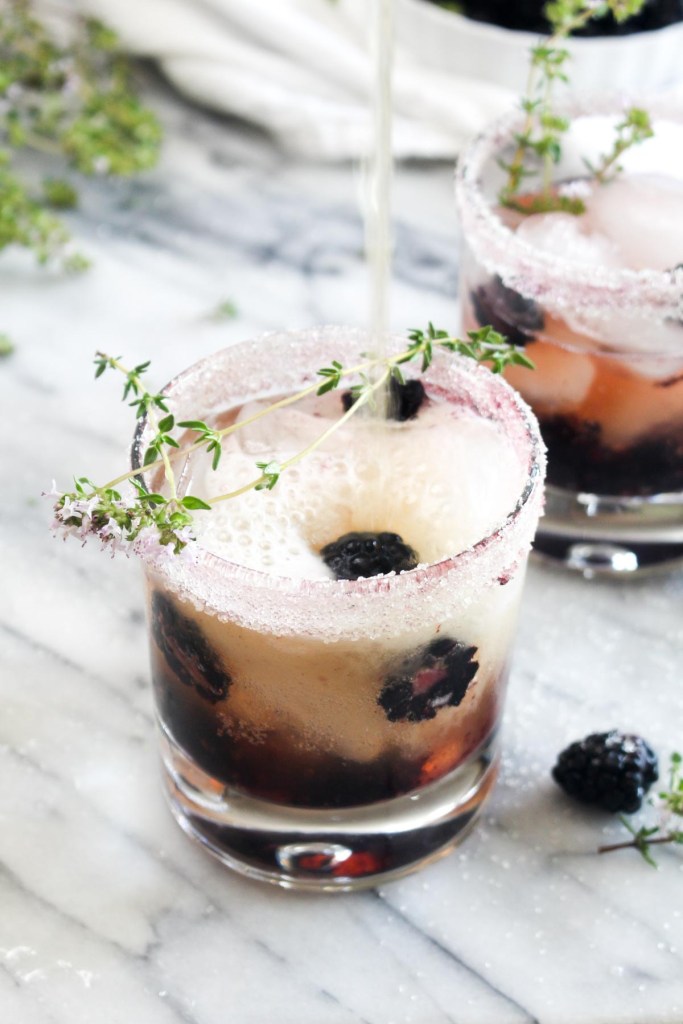 Imagine a cocktail that you can say is healthy? Well, this one might fit that bill. Kombucha tea is one of the healthiest and most popular beverages lately. And now, you can add that same ingredient in an alcoholic beverage. How cool is that?
8. Low-Carb Vodka Chata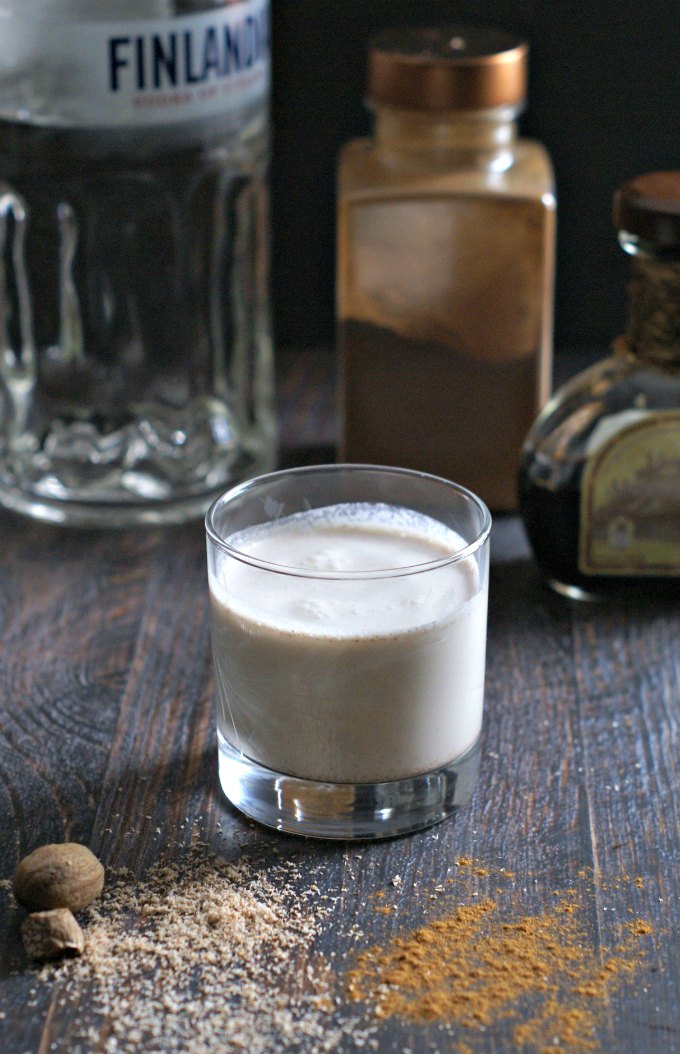 One of the reasons why some people avoid cocktails is because they are high in calories. Made with juices, they pack a lot of sugar and calories. But what if we tell you that you can drink this guilt-free drink and enjoy many glasses? That is right, this is a low-carb drink that will prevent you from adding pounds to your belly.
9. Union Square Strawberry Cocktail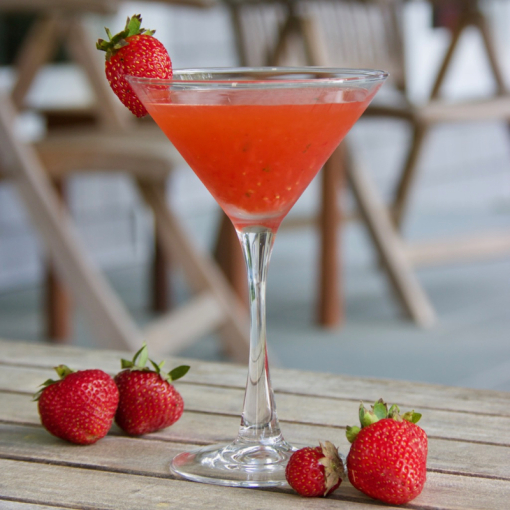 Some people prefer to make this cocktail with gin, others go for vodka. It is all about your preference and taste idea. Whatever you choose, the result is amazing. Made to honor one of the most famous landmarks in New York, the cocktail is definitely worth trying.
10. Ever Refreshing Vodka Mojitos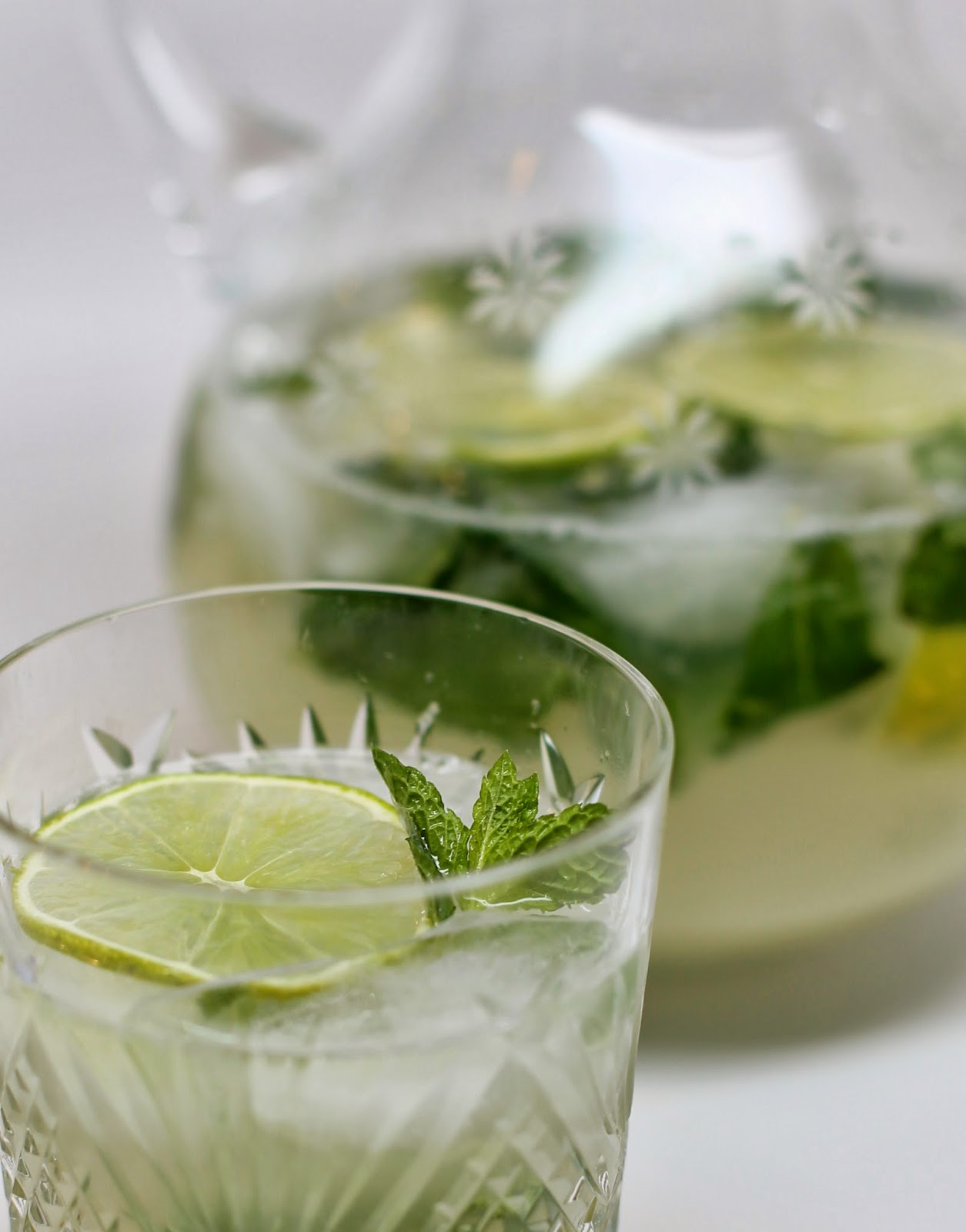 When you think of mojito, you think of rum. But in the world of cocktails, certain drinks can substitute other drinks. And that is the case with vodka, gin, and rum. Vodka can sometimes be used as a primary ingredient in mojito. The drink will be a tad stronger, especially if you go heavy on the vodka.
11. Rhubarb Vodka Cocktail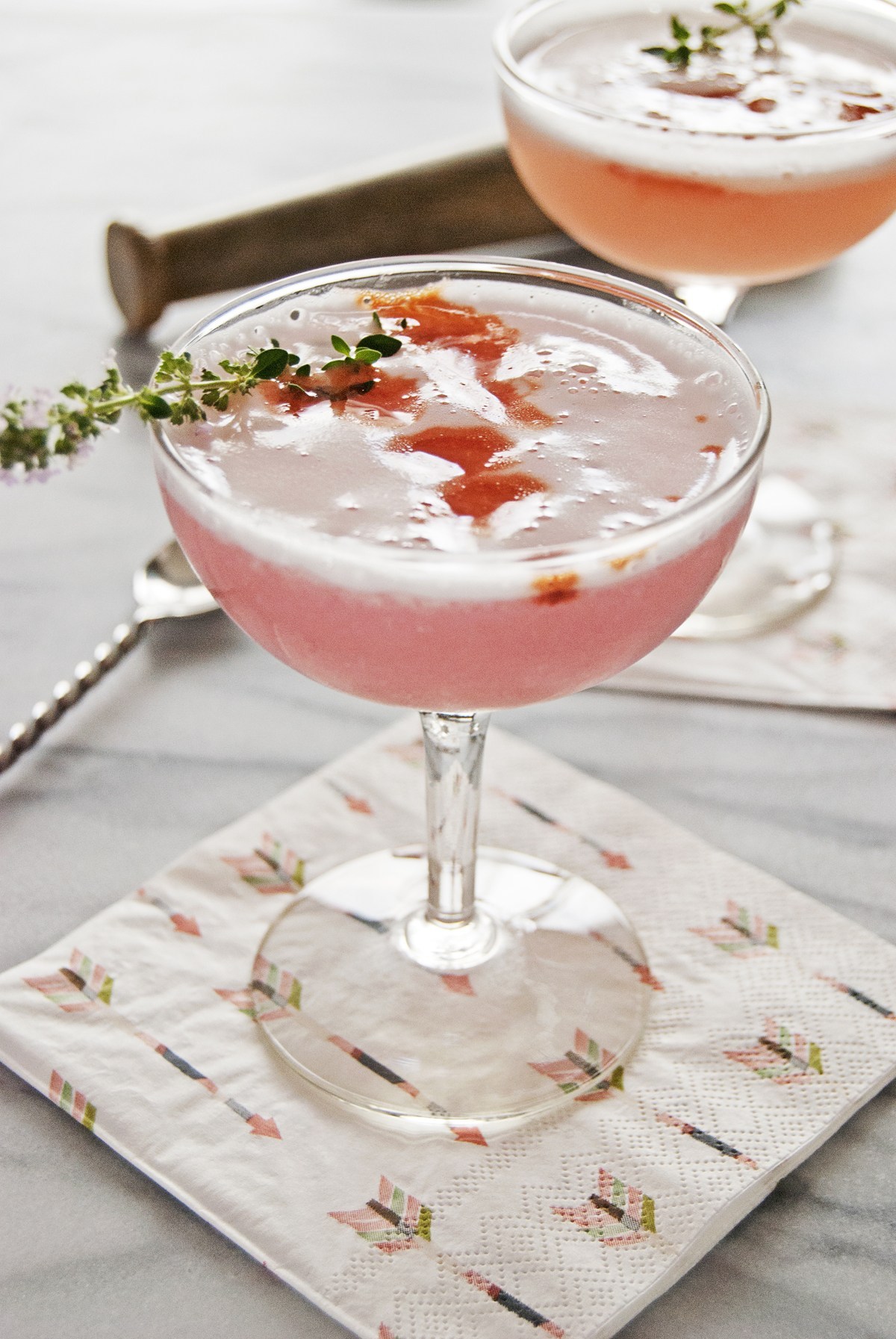 Not only is this cocktail super tasty, it is Instagram-friendly. As in, perfect to look at, take a picture of it, and post it to social media. Your guests will be impressed, and you will probably get a couple of new friend requests from people wanting to try the drink. If you want to become popular overnight, serve this cocktail.
12. Bacon Bloody Mery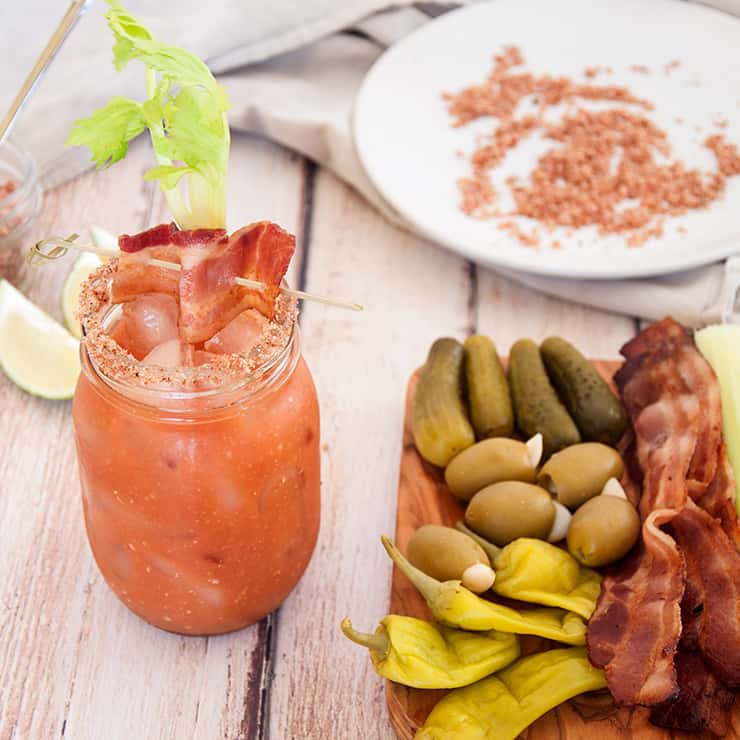 If you want to get your man drunk, and happy in the same time, nothing beats bacon cocktail. Bacon is the universal language for men. And the result is always satisfying. Complete meal just for your bae.
13. Harrington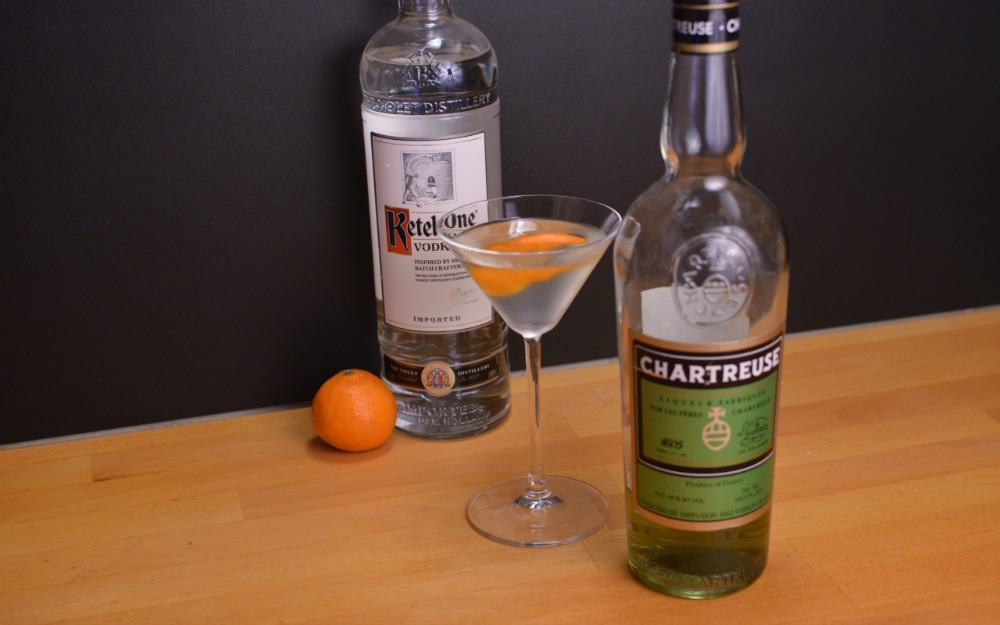 Bartenders usually describe this cocktail as a "a drink for people who do not drink vodka". If you are looking for something strong and smooth, the Harrington is a good choice. With a look like martini, it is also a popular drink for impressing people.
14. Passionfruit Pornstar Martini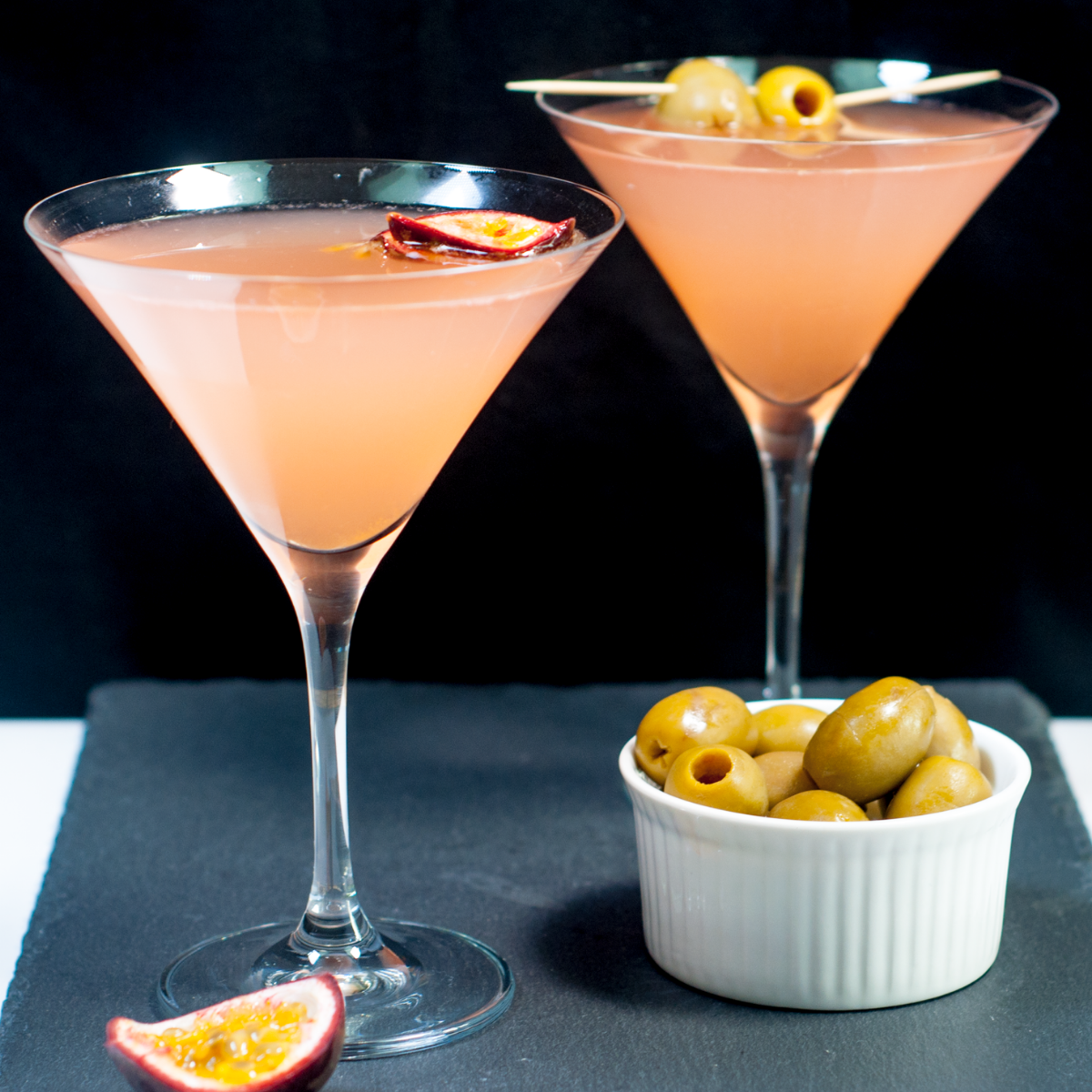 There are so many ways to serve a martini. Same as vodka, martini is a great ingredient for cocktails. The sole difference is martini is an accessory, while vodka is the main alcoholic beverage. James Bond popularized vodka martini, and now bartenders are always looking for ways to make the drink unique. This is just one of the many recipes you can find.
15. Earl Gray Goose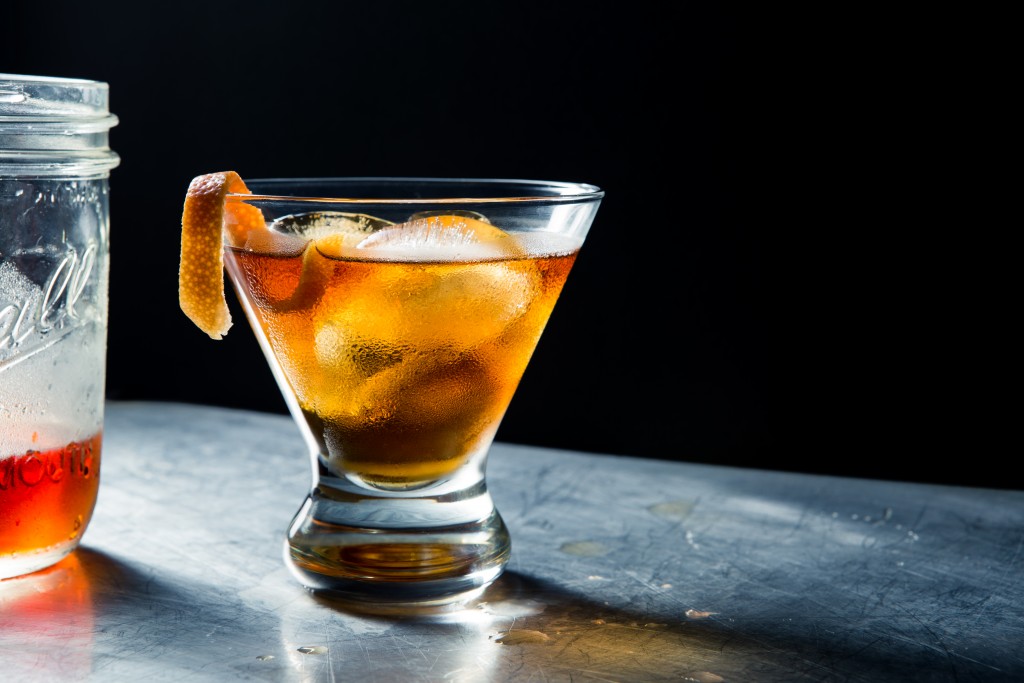 Vodka cocktail with just tea. That is the way to describe this cocktail. But while it sounds simple and meh, it is actually delightful. You can play with the ratio, depending on whether you want stronger or more relaxed cocktail.
16. White Walker Blue Cocktail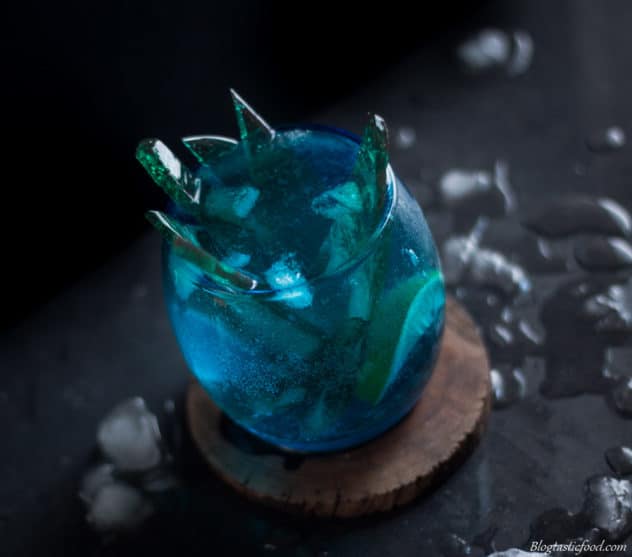 Game of Thrones quickly became one of the most popular television show in history. And thanks to the popularity of the show, people found many ways to pay tribute to it. Cocktails are always a nice idea for such tribute. And this cocktail pays tribute to the most mysterious characters in the world of GoT, the White Walkers.
17. Shamrock Shots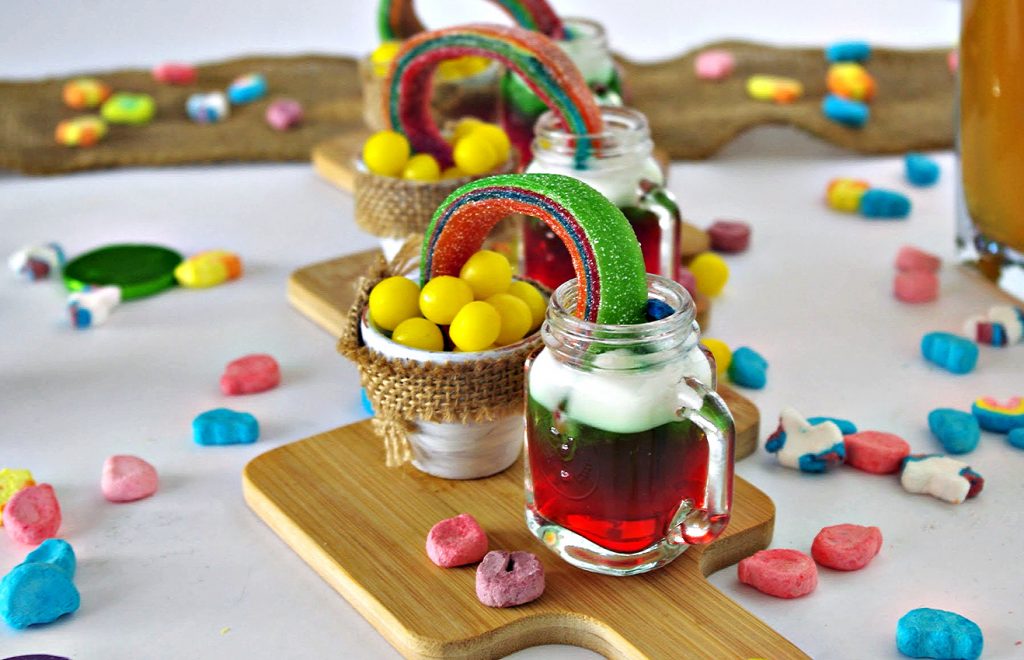 If your goal with vodka cocktails is to make picture-perfect and Instagram-friendly shots, you've come to the right place. You can say these shots nailed it. People will be obsessed to take pictures of them, and then try them. Do not worry, the taste is as great as the looks.
18. Mudslide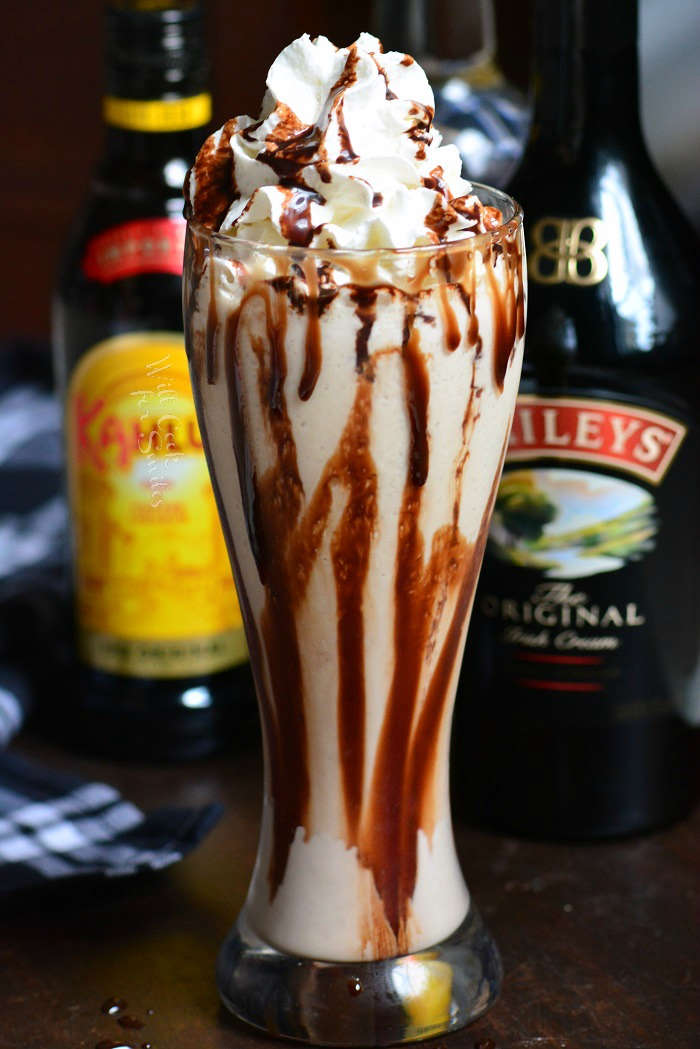 Simply said, this is a decorated adult milkshake. You can make the cocktail two ways, frozen or on the rocks. Made with some kahlua and vodka, it has a close to chocolate taste.
19. Cucumber And Watermelon Vodka Cooler With Lime Syrup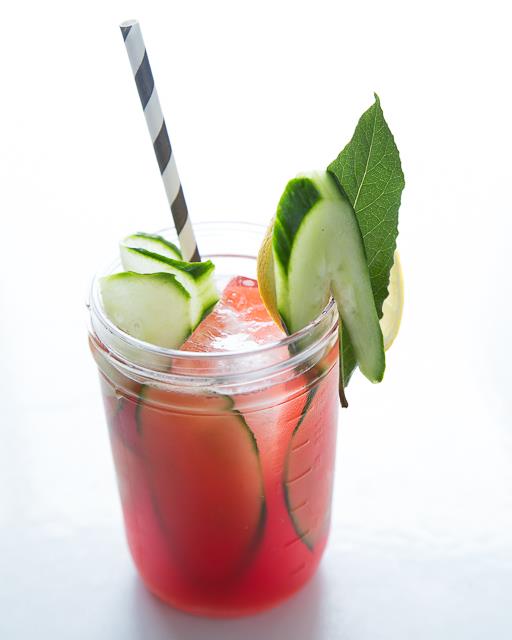 Probably one of the best summer cocktails. Refreshing, and tasty in the same time. You can say this is an infused water for adults. And you will probably be right.
20. Cantaloupe Vodka Cocktail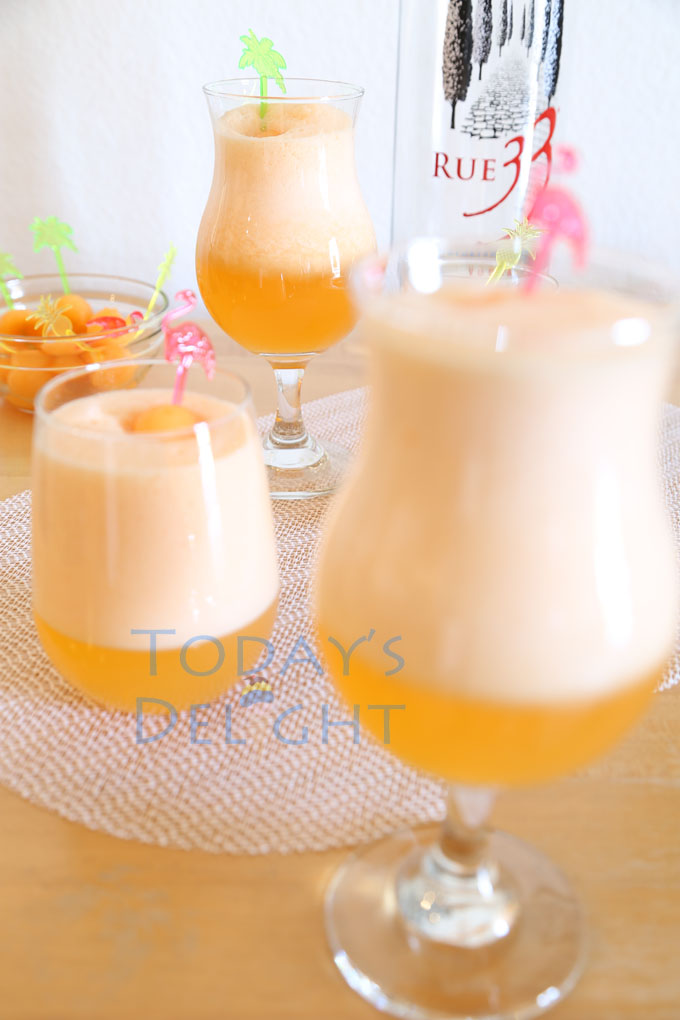 As we said previously, in some cases, you do not need many ingredients for a quality cocktail. In some cases, less is more. And if that is your motto, you will not go wrong with this cocktail.
21. Blood Orange Ginger Spritz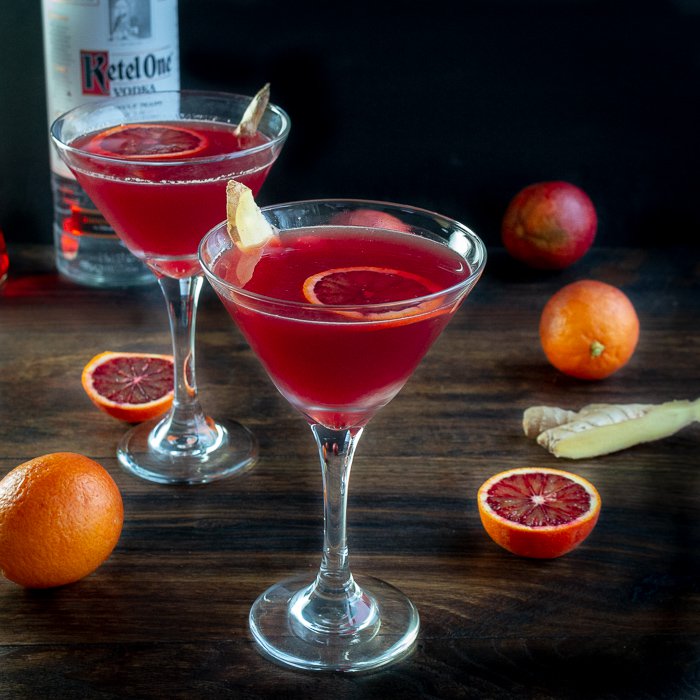 Strong and spicy, this cocktail is for men who can go for something stronger. Usually, strong cocktails are made with bourbon and whiskey. But vodka can produce some strong spritz as well.
22. Mint Chocolate Martinis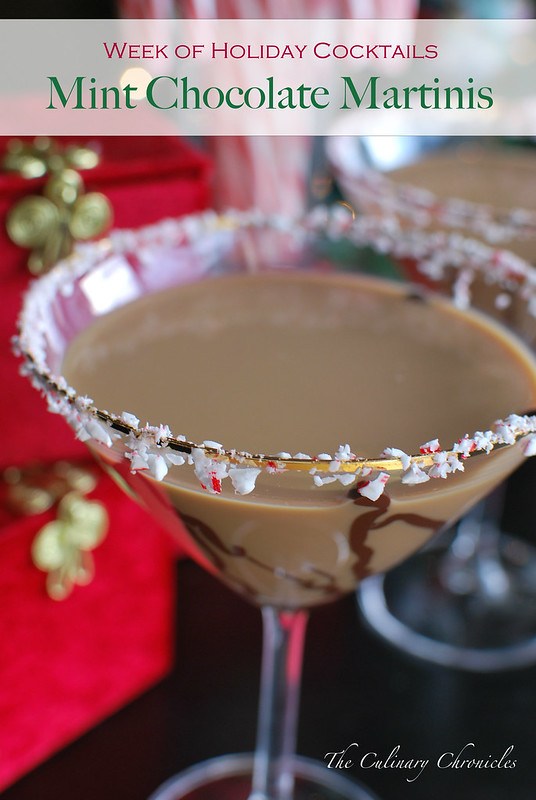 Perfect for chocolate lovers, this cocktail is just another way you can serve martinis to your friends. Just so it is not as sugary as chocolate, we have some mint leaves as well.
23. Dill Blackberry Vodka Cocktail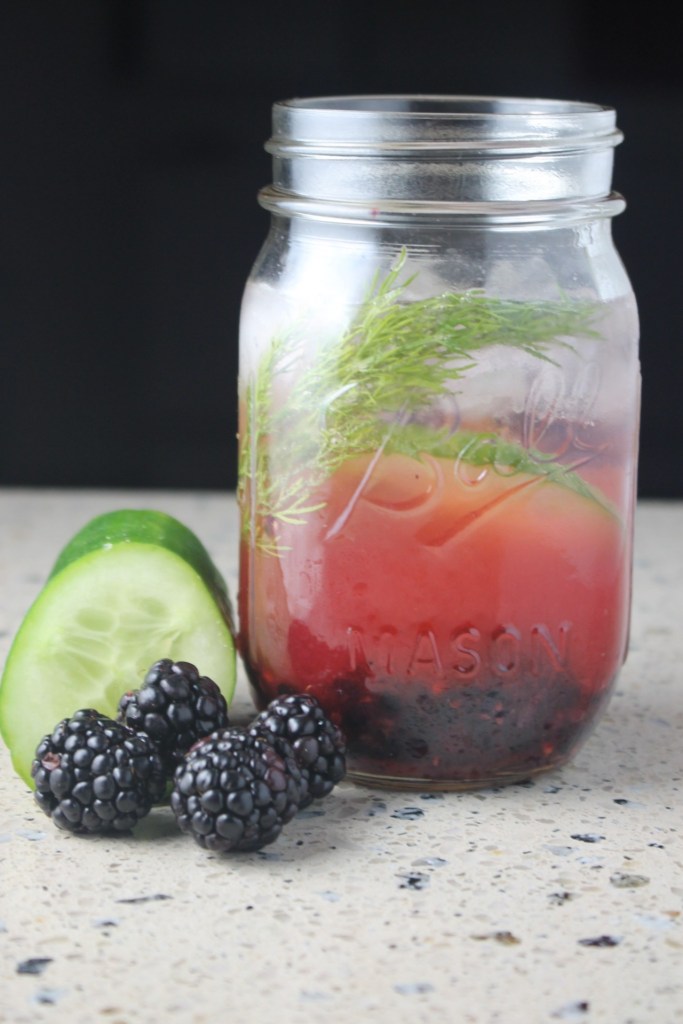 As we mentioned previously, vodka has clear and clean taste. And because of that, it can serve as a replacement for infused water. Yes, that is right, infused water with alcohol. Everything is the same, the only difference is you have alcohol instead of water.
24. Honey Roasted Fig And Elderflower Fizz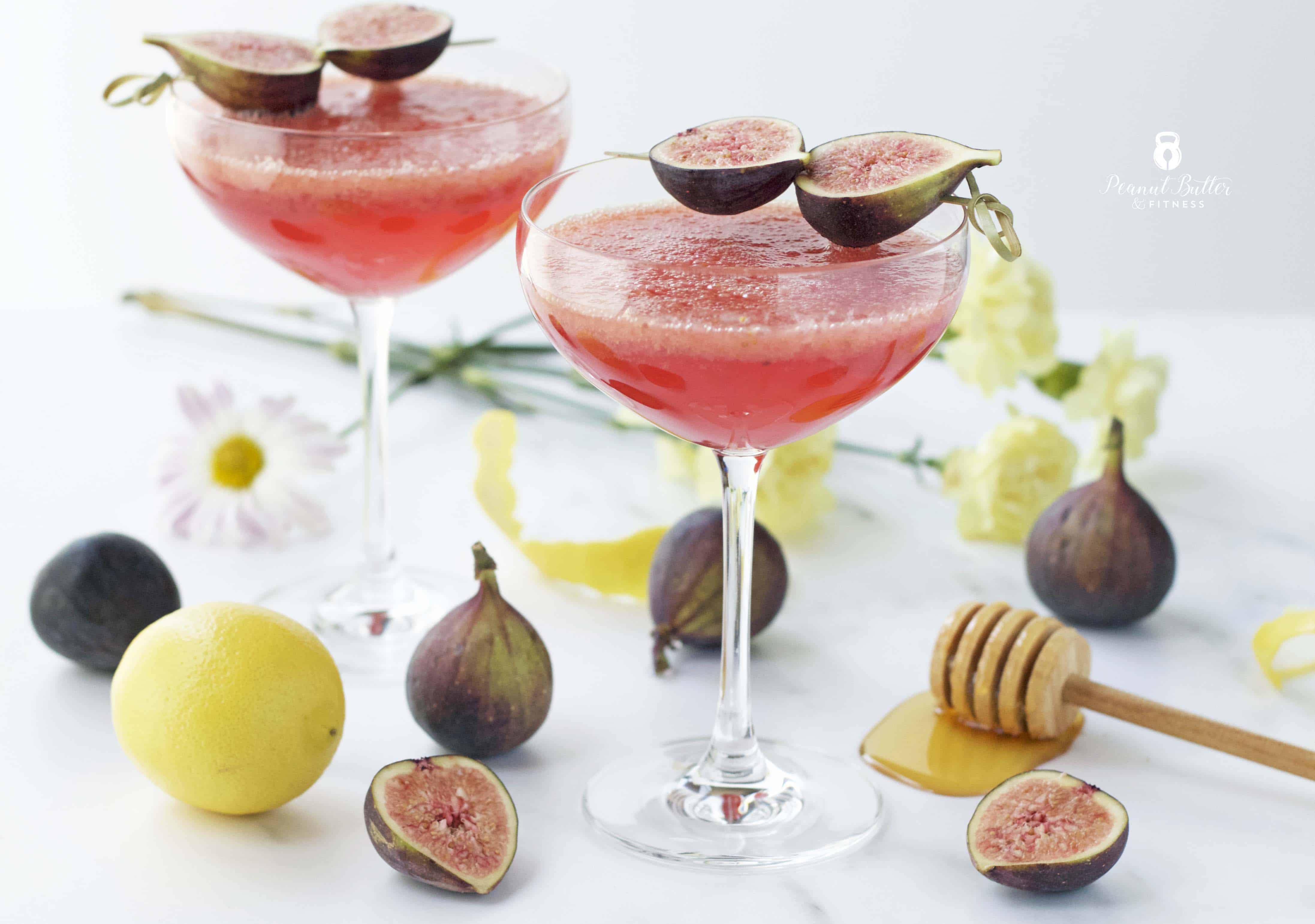 Some culinary experts love to take things to the next level. That means decorations and unique ingredients. When you are looking for something outside of the box cocktail, we have you covered. Just be careful, this one is sweet, and you might not even notice you are drinking alcohol. But you definitely are!
25. Blue Hawaii Granita With Fresh Pineapple Juice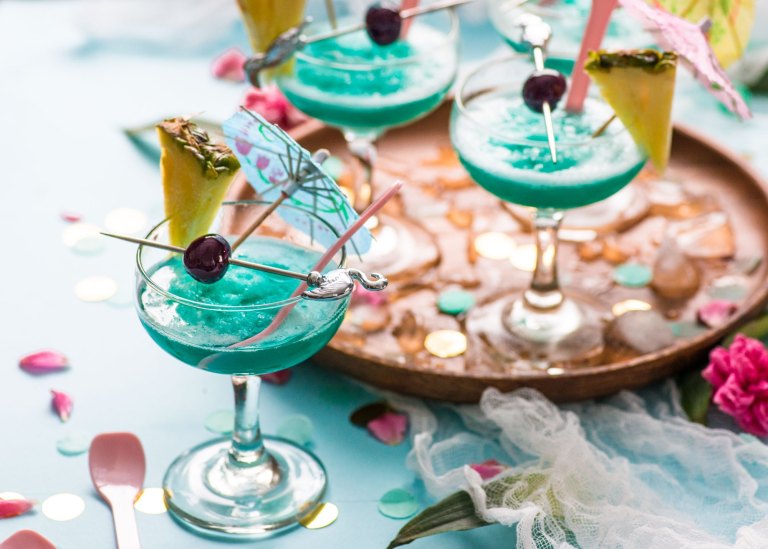 Let's finish off with a classic vodka cocktail. Blue Hawaii might not be Cosmopolitan, but it is definitely one of the most popular vodka cocktails.
For those of you vodka lovers, share us your favorite recipes for cocktails.