One of the first synonyms of summer is watermelon. One of the most refreshing summer fruits has a relatively short season. However, once the watermelon season starts, we just cannot get enough of it.
Today, we will talk about some ways you can use watermelon for your summer parties. And you know what comes with a party. It is cocktails time. Read on how to take your party to the next level with some amazing cocktails.
1. Watermelon Mint Julep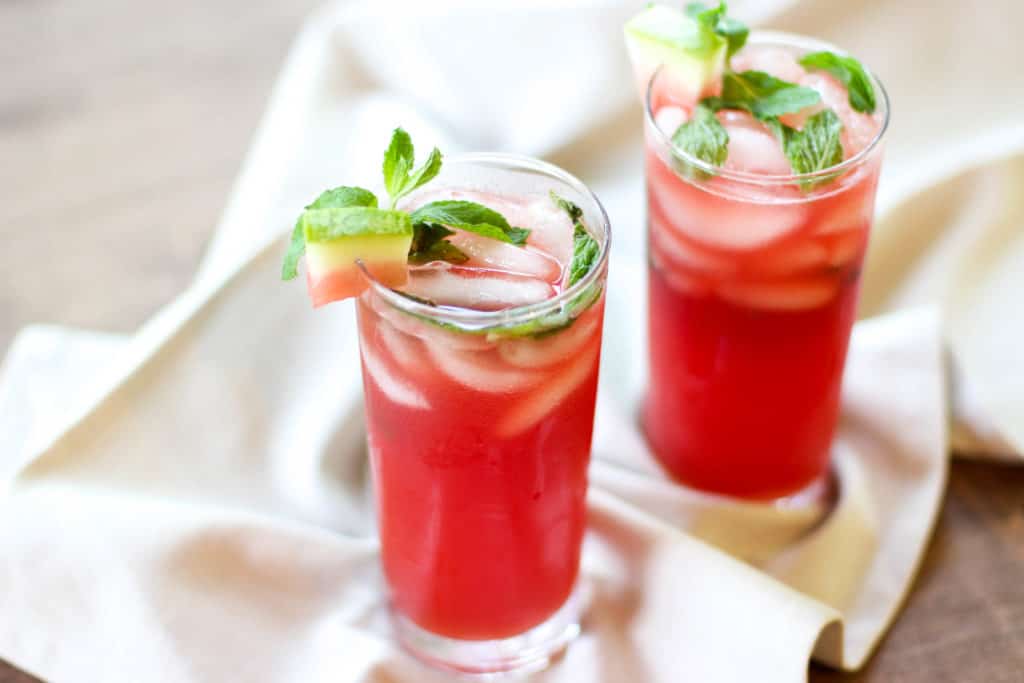 Associated with the American South, the mint julep is often associated with the Kentucky Derby. Made with bourbon, sugar, water, crushed ice, and fresh mint, the drink can be made even more refreshing with an addition of watermelon.
2. Watermelon Limoncello Cocktail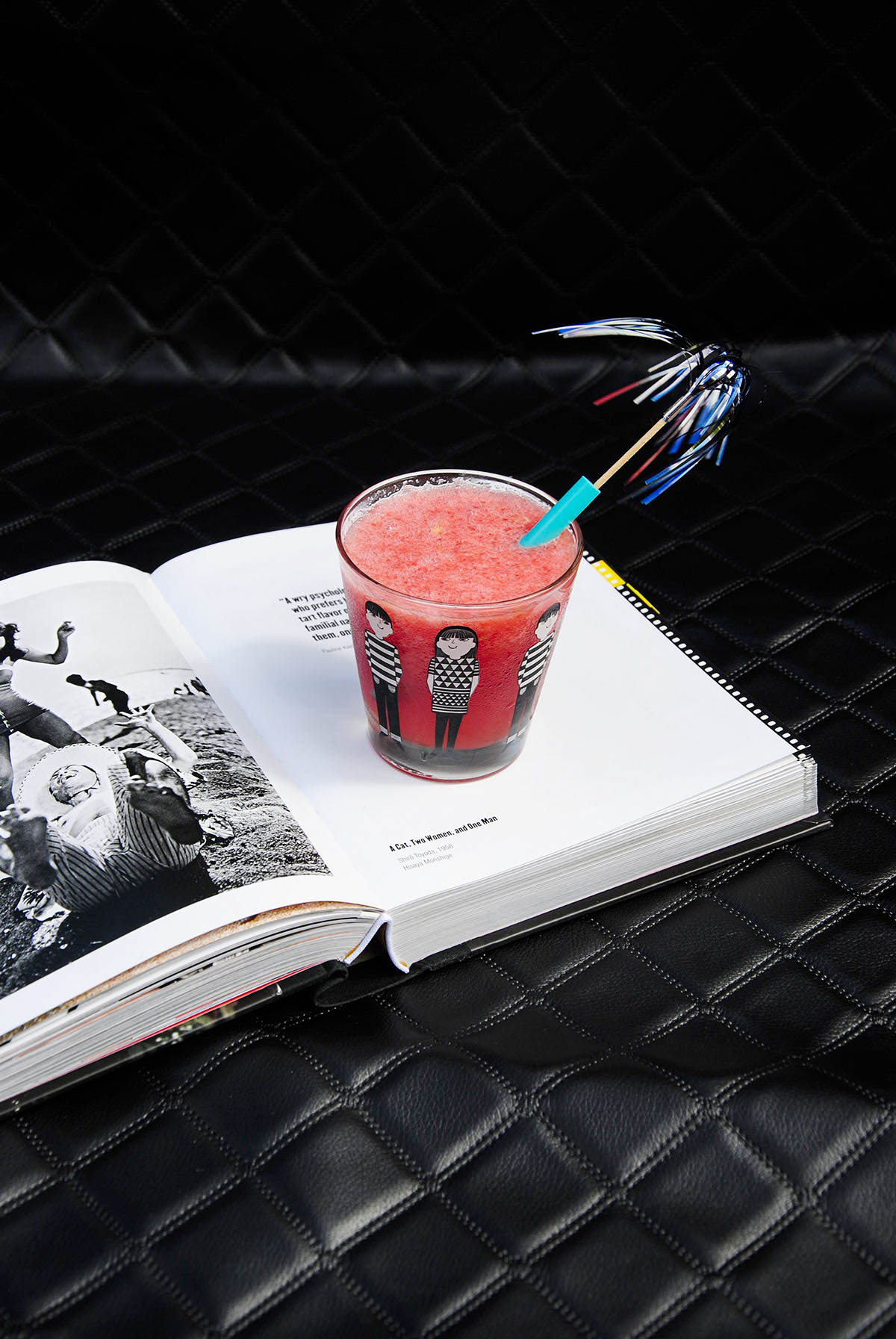 Limoncello is a classic South Italy drink. The traditional way of drinking is to serve it well chilled, neat, in a chilled cordial glass. However, that is not the only option. Limoncello can be used in a variety of cocktails, and this one with watermelon is quite refreshing.
3. Watermelon White Wine Slushie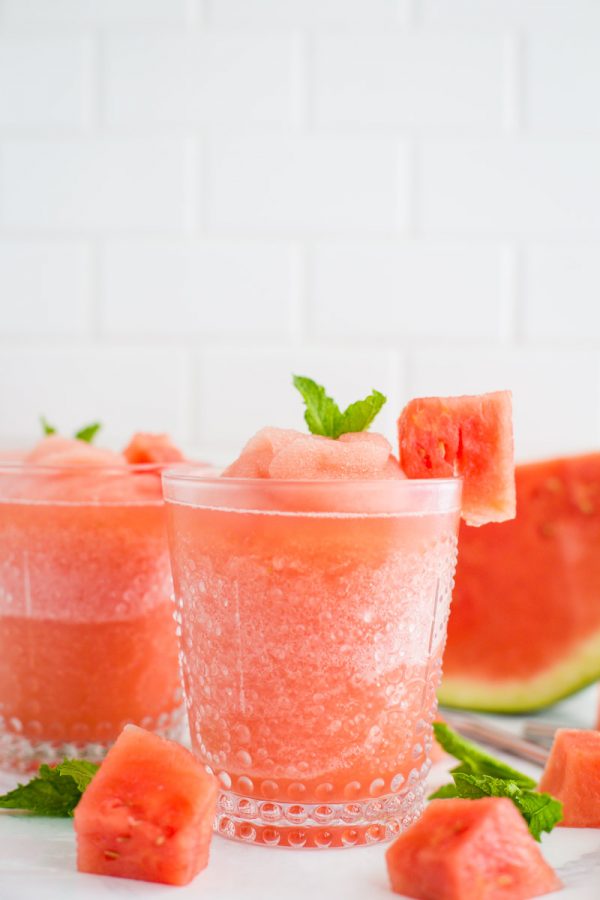 Slushie is basically a flavored ice. What flavor you give depends entirely on your preference. For your summer and refreshing cocktail, we recommend some wine and watermelon. You get an alcoholic kick, but in a cool and refreshing way.
4. Salty Watermelon Recipe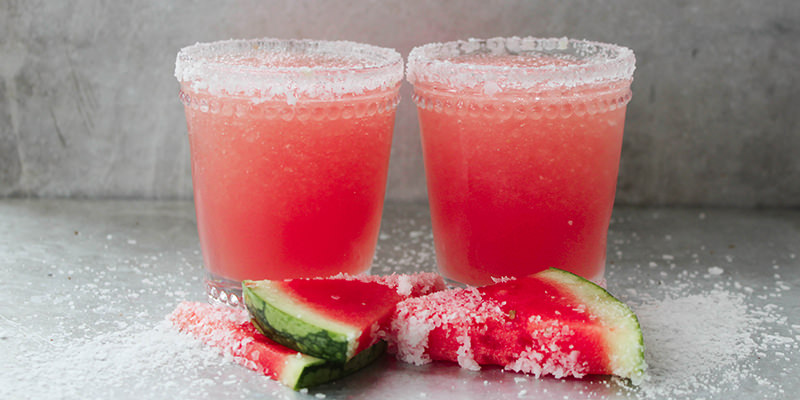 Watermelon gives your cocktail a sweet touch. But if you want something salty and sweet in the same time, we've got you covered as well. The contrast is definitely welcomed in some cases.
5. Frozen Watermelon Strawberry Daiquiri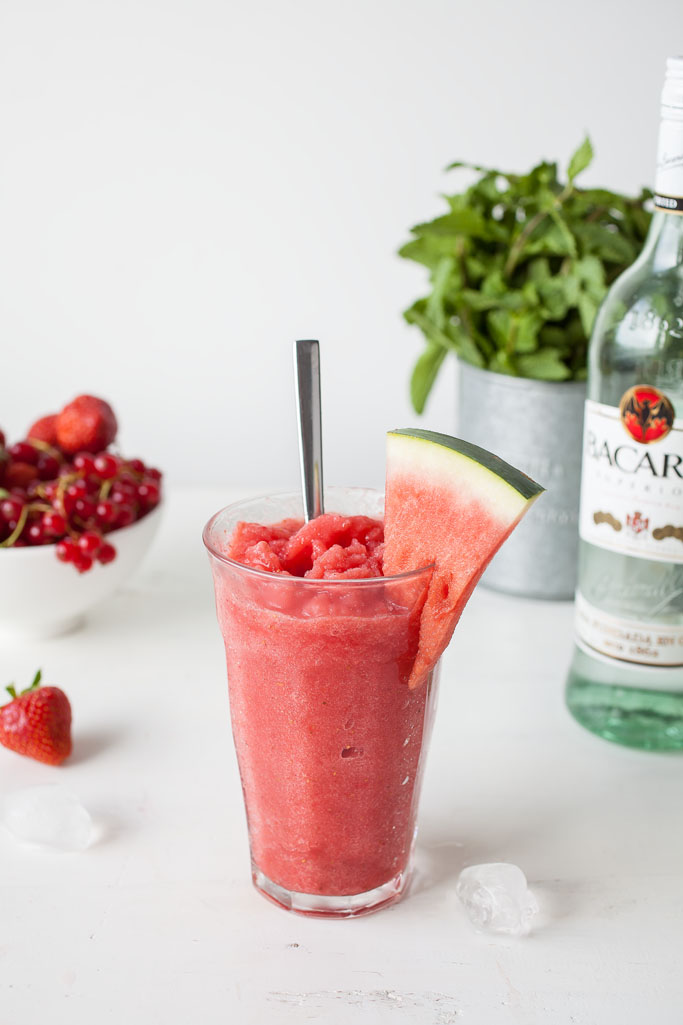 The daiquiri is a classic summer cocktail. It is quite refreshing on its own already. But for some extra freshness, we go the watermelon way.
6. Watermelon Orange Cocktail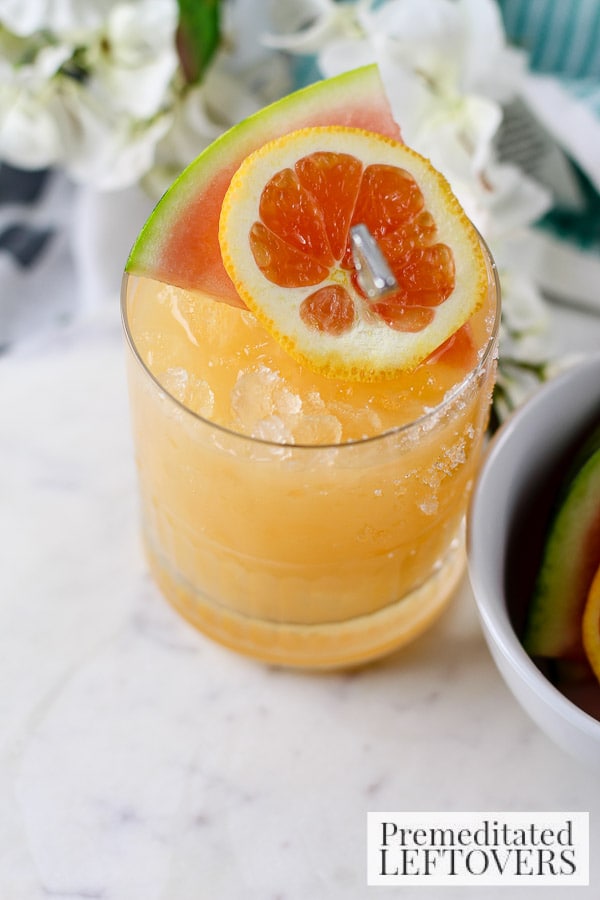 When you mix two fruits as refreshing and as watery as watermelon and orange, you know you have something great. Of course, that is as long as you want to drink fresh juice with a kick of alcohol. Basically, a pool party cocktail.
7. Spicy Watermelon Mezcal Holiday Cocktail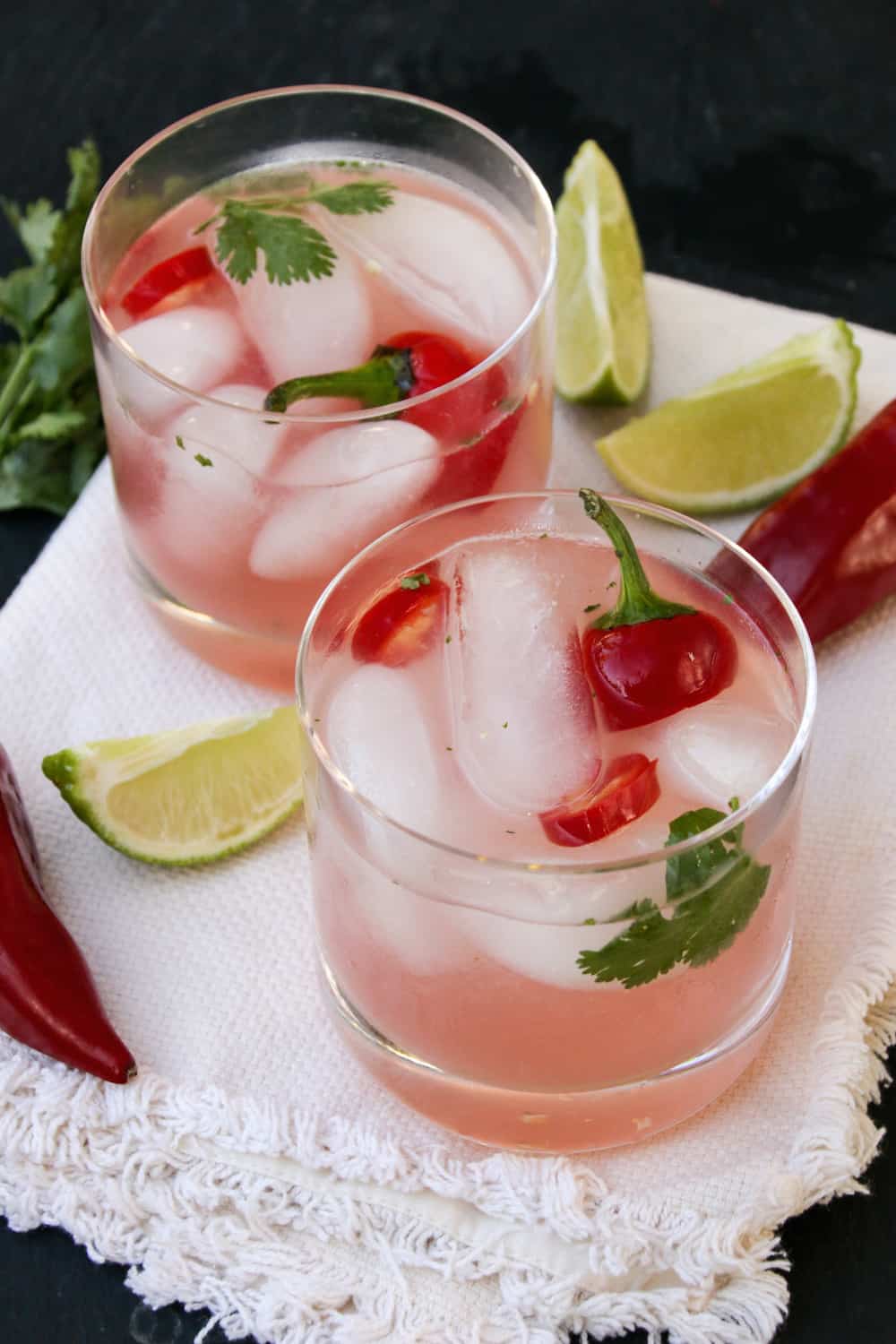 We talked previously how you can prepare sweet and salty contrast cocktail. Now, we take things to the next level with this spicy cocktail. Definitely not for everyone. But if you can handle the extra kick, it is a nice cocktail to have in your menu.
8. Blueberry Watermelon Breakfast Cocktail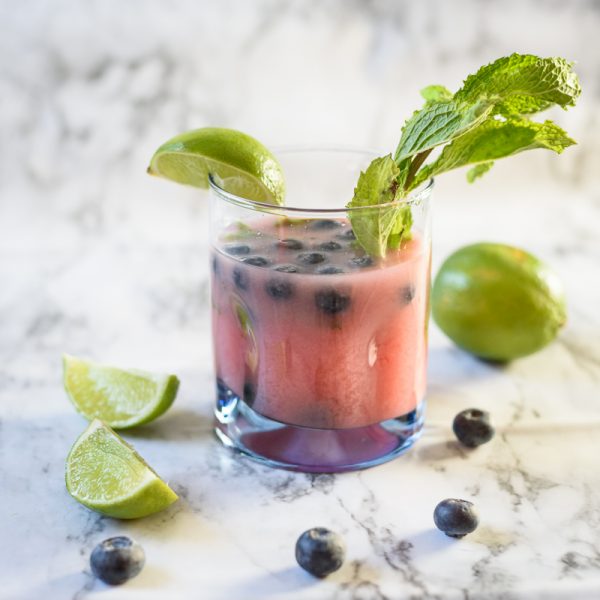 Drinking cocktail for breakfast, is that good? Of course it is, especially when your cocktail is a nutritious bomb. This drink is more vitamins and minerals than alcohol. All of those antioxidants in blueberries will keep your skin soft and smooth.
9. Honey Watermelon Cocktails With A Vanilla Salt Rim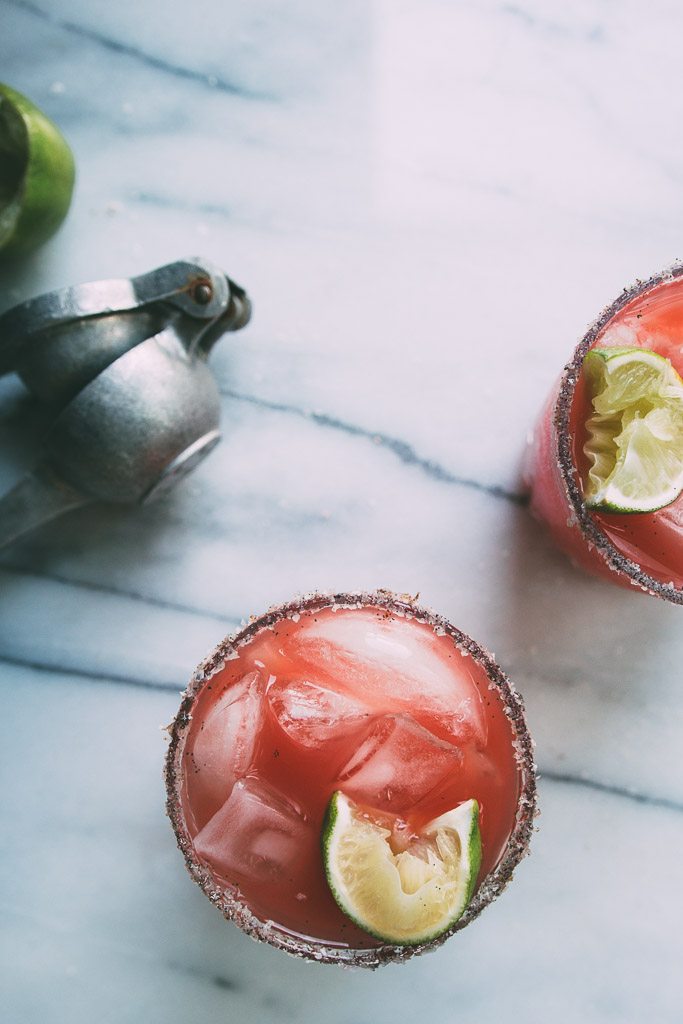 If watermelon is not sweet enough for you, go for the next level. Add honey. It is that simple. Some vanilla, and you basically have drink that will satisfy even the sweetest tooth. Top it off with some salt on the glass, and you have a bar-level decoration as well.
10. Ciroc Watermelon Spritz Cocktail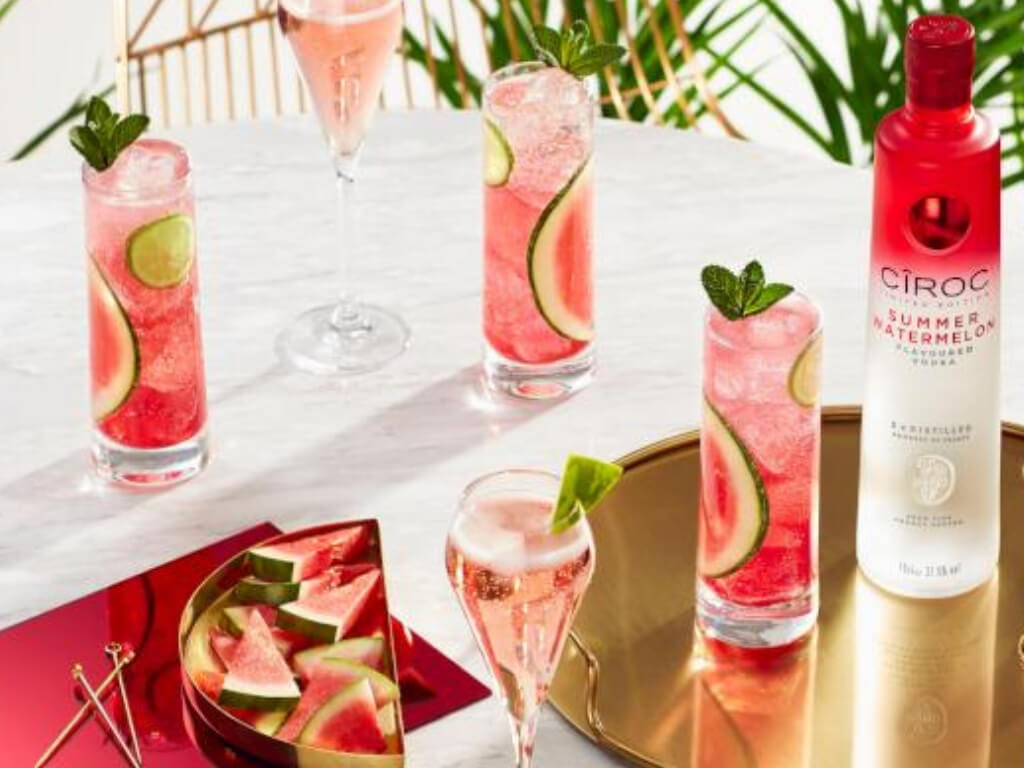 Vodka and watermelon, now isn't that a perfect combination? Vodka is one of the lightest liquors, and watermelon brings additional freshness. The result is a drink that is alcoholic, but still very light. Perfect for your summer parties and holiday.
11. Slushie Watermelon Margarita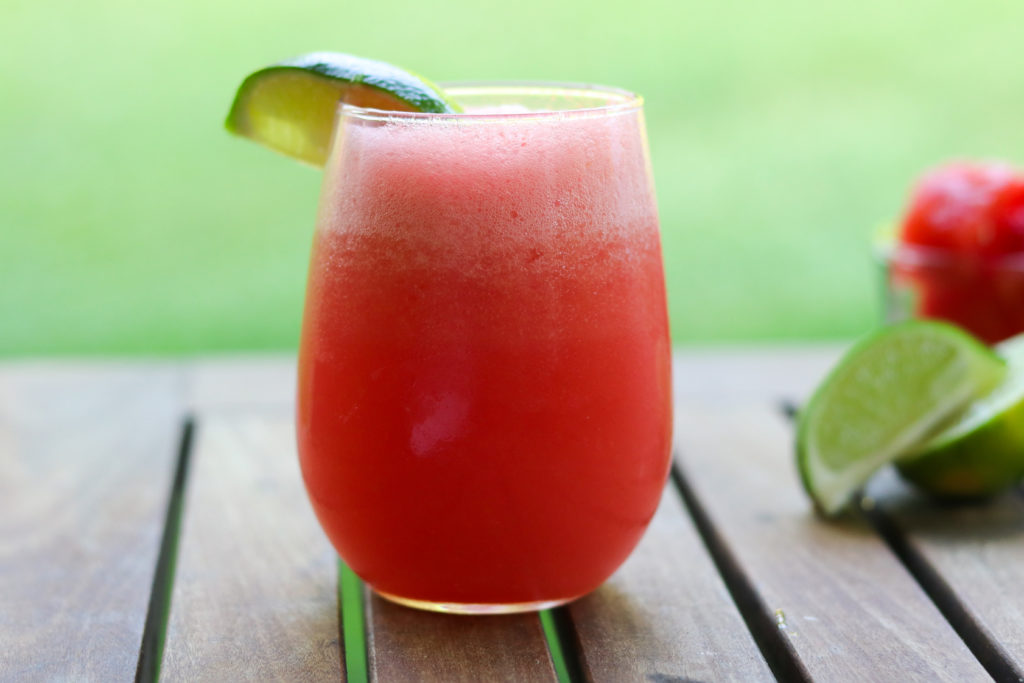 We had a wine slushie before, and now we go the margarita way. Designed for those that want a bit stronger kick in their alcohol. The margarita is a classic summer cocktail made with tequila, and now we serve it in a slushie version.
12. Watermelon Granita Cocktail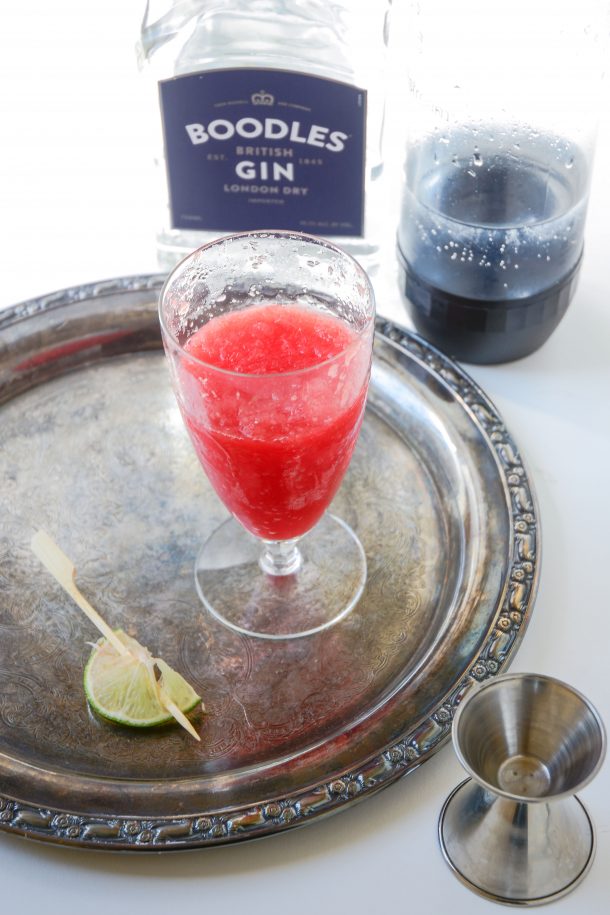 Think of granita as a gin and tonic cocktail. It is boozy, and light in the same time. Originally made with a touch of lemon and lavender flavors, we now have a watermelon version.
13. Watermelon Whiskey Cocktail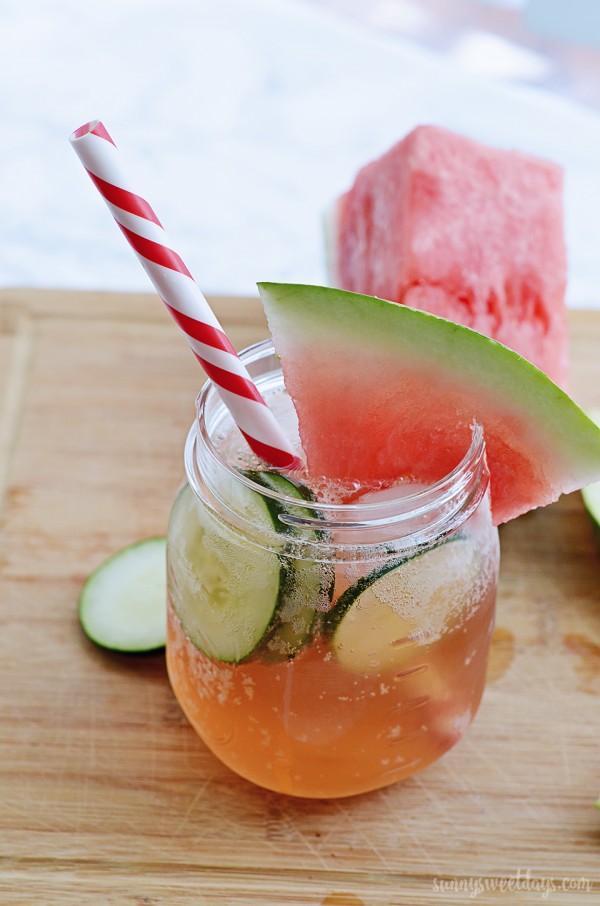 Whiskey is one of the strongest alcoholic beverages you can find. Yes, there some light whiskey brands, but generally speaking, whiskey packs a strong kick. For those that want whiskey, but cannot stand the bitter taste, there is a simple solution. Make a refreshing cocktail with watermelon.
SEE ALSO: 28 Fancy Whiskey Cocktails For Every Taste
14. Watermelon Cooler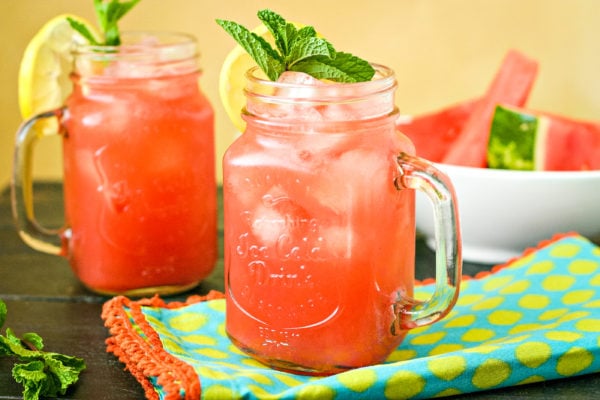 One thing we all need during the summer is to cool ourselves down. The temperature is rising, and we all need something to cool down. Well, here comes one drink that will lower your temperature easily. And it comes with delightful flavor as well.
15. Watermelon Moscow Mules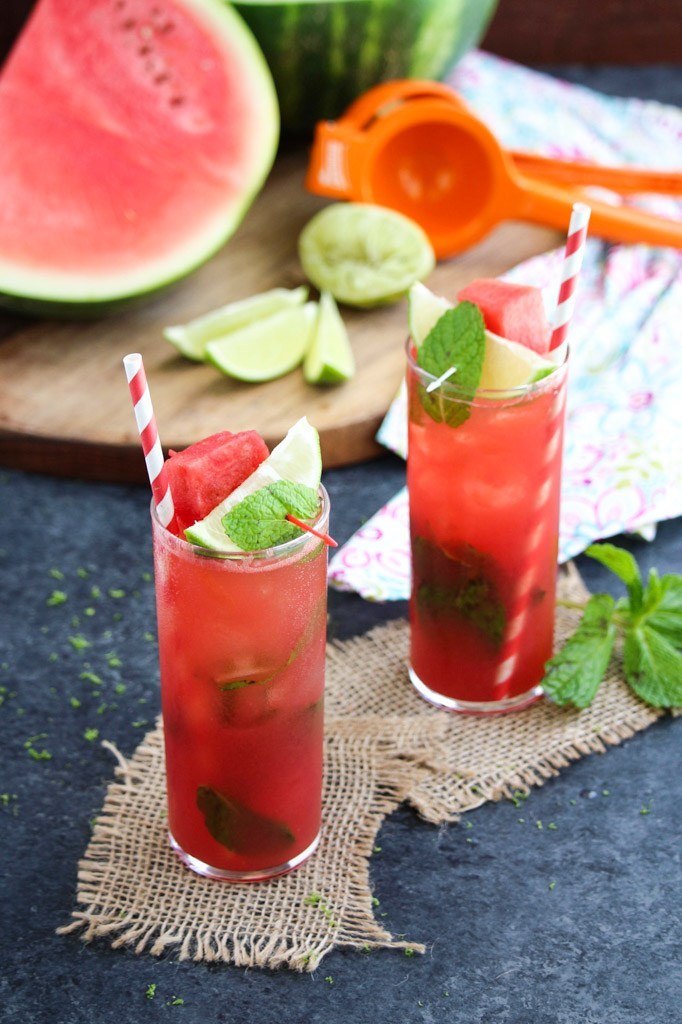 Originally made with vodka, spicy ginger beer, and lime juice, the beauty of Moscow mule is in the decoration. Served in a copper mug, the mug takes on the cold temperature of the liquid. You do not need a copper mug for this recipe, but you do need vodka.
16. Skinny Jalapeno Watermelon Margaritas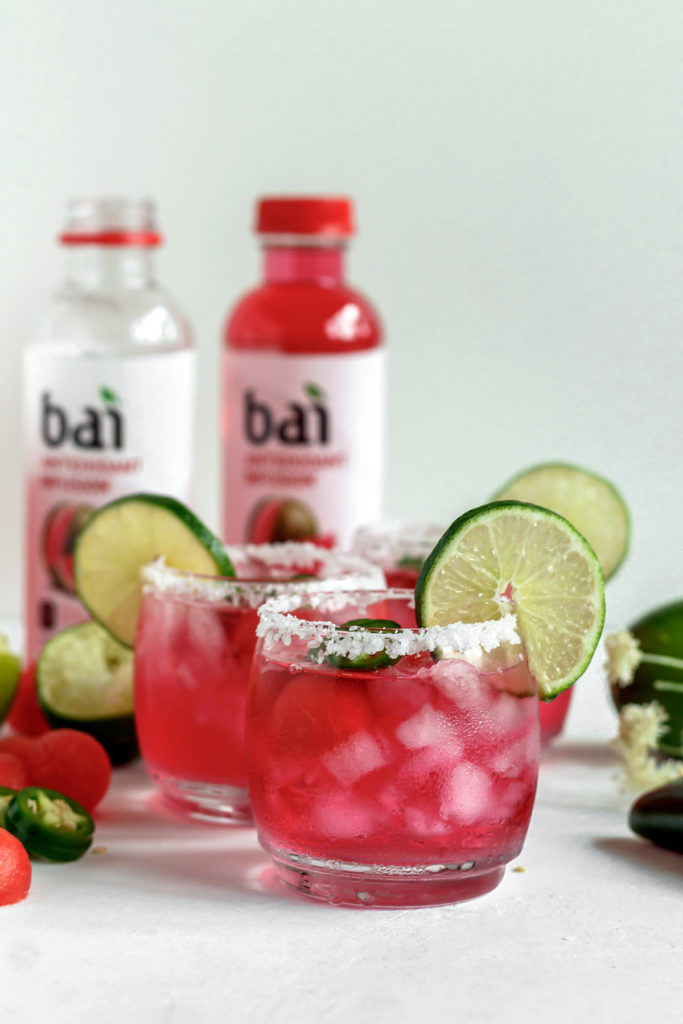 When it comes to margarita, there are countless recipes you can try. Basically, every one of us has his recipe for the popular drink. And we appreciate that. Versatility means quality. For those of you that want a spicy kick in their margarita, here is more Mexican version. After all, Mexicans are known for their obsession with jalapenos.
17. Watermelon Lavender Frose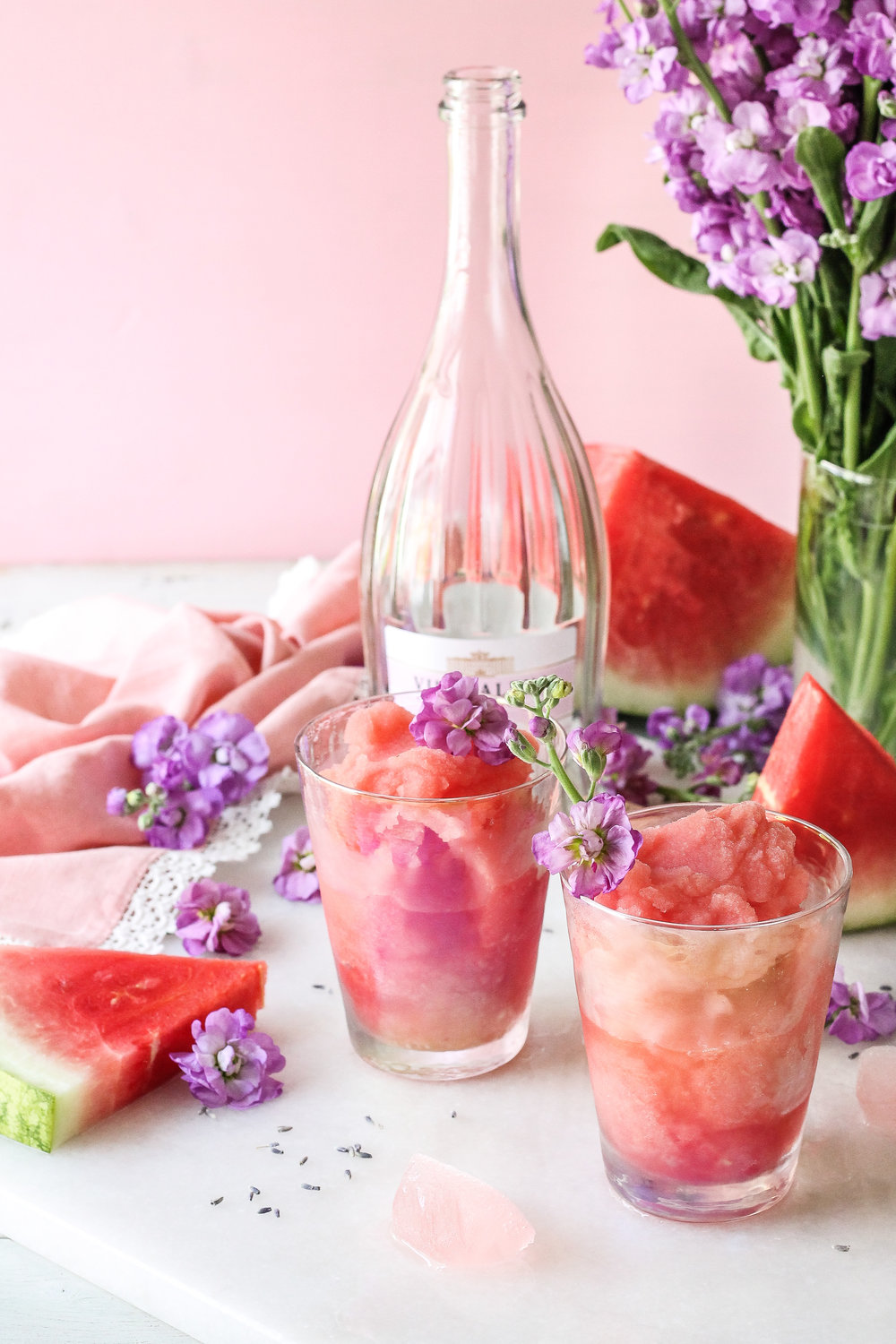 Every drink could benefit from the calming effect of lavender. And the leaves give your cocktail special visual appeal. This cocktail is worthy of an Instagram post, but also for your party.
18. Watermelon Summer Splash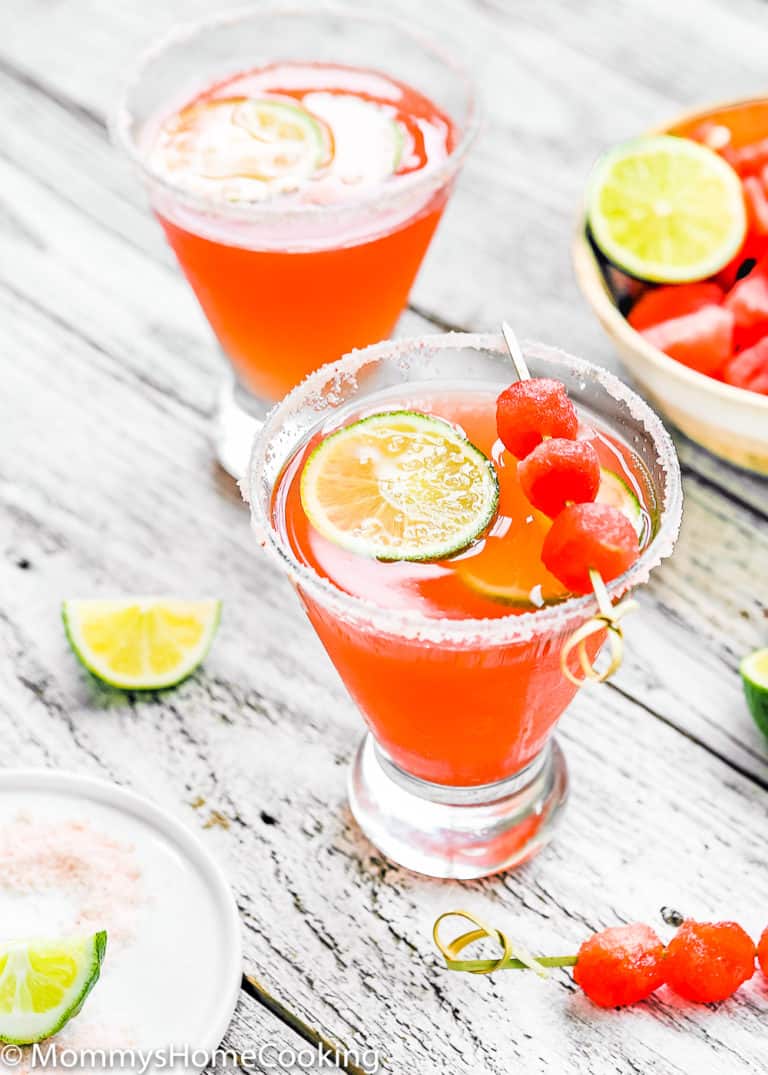 Fruity and summery, this cocktail will definitely help you to cool down. The summer splash cocktail is a classic watermelon cocktail designed for those who can handle a bit more kick in their booze.
19. Watermelon Rose Sangria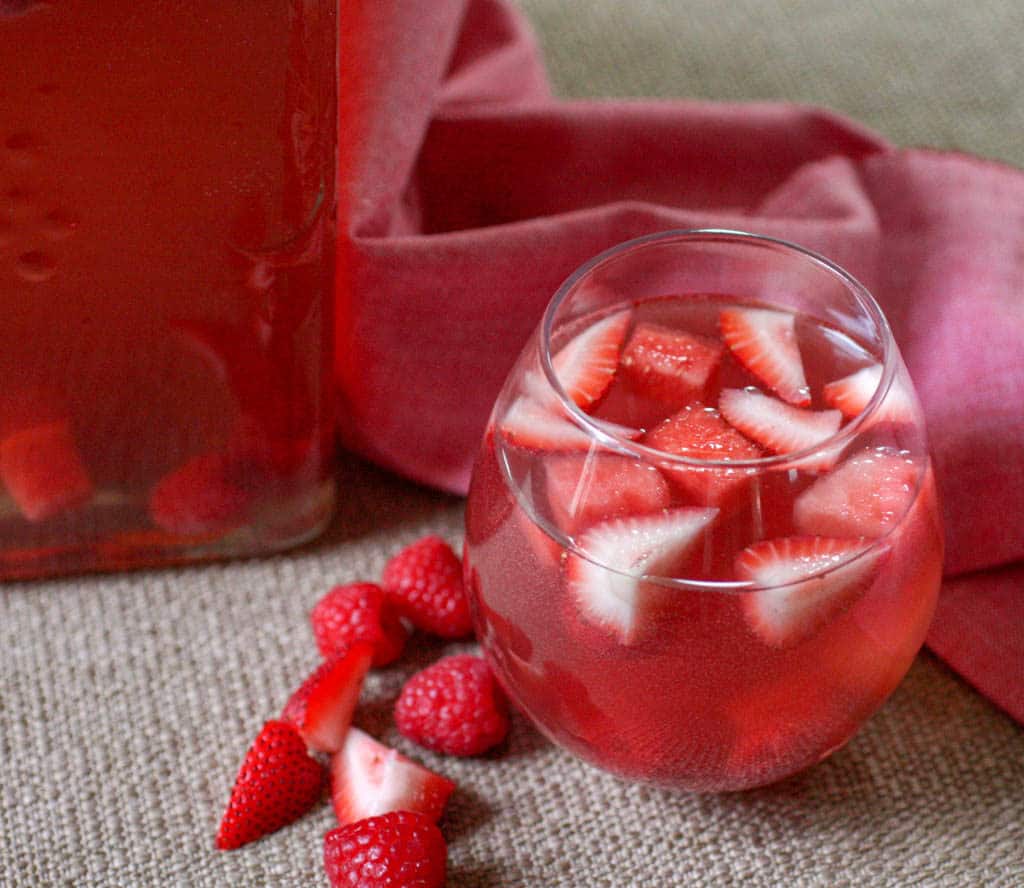 When you think of sangria, you usually think of wine. And that is fine. Wine is the base ingredient here as well. You can decorate your sangria drink with any fruit you can think of. And in this case, we go with watermelon, for a more refreshing taste.
20. Watermelon Cocktail Bourbon Kolsch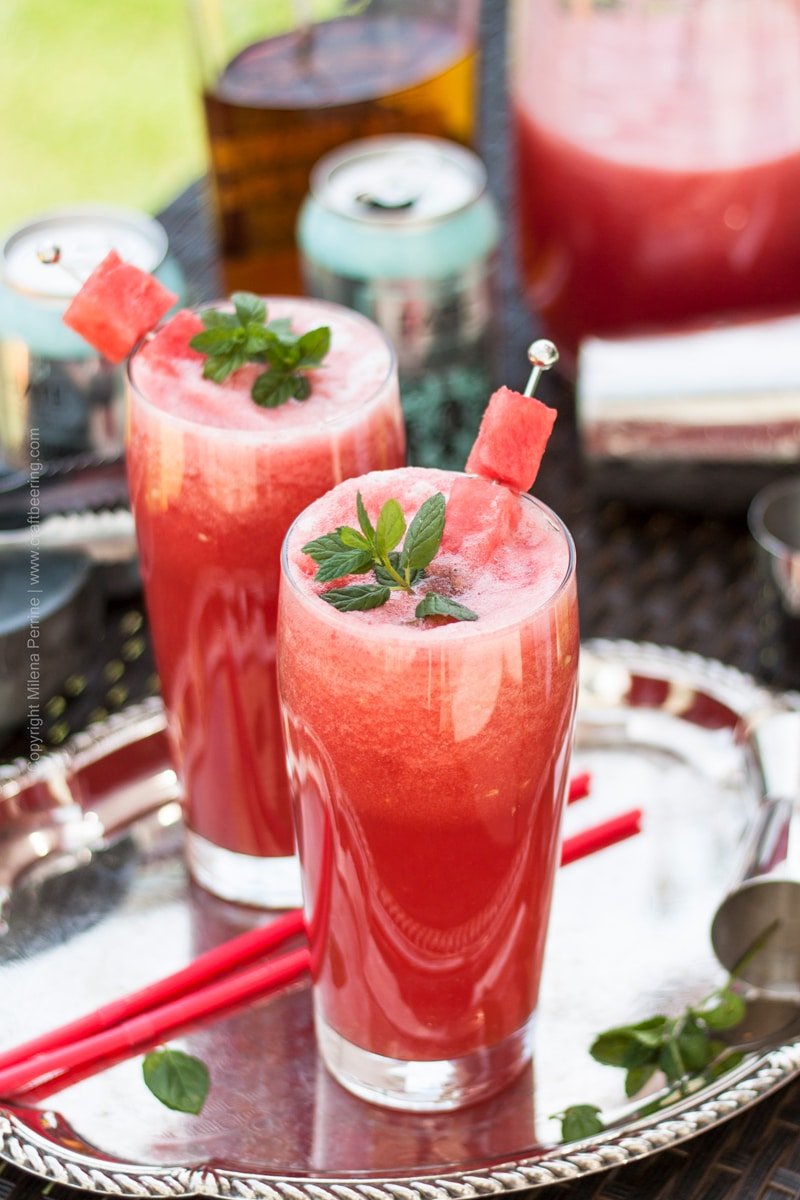 Kolsch is a style of beer originating in Cologne, Germany. This cocktail takes on the form and uniqueness of the beer. What is so special about the beer? It is warm fermented with ale yeast, but then conditioned at cold temperature like a lager.
21. Raspberry Watermelon Margarita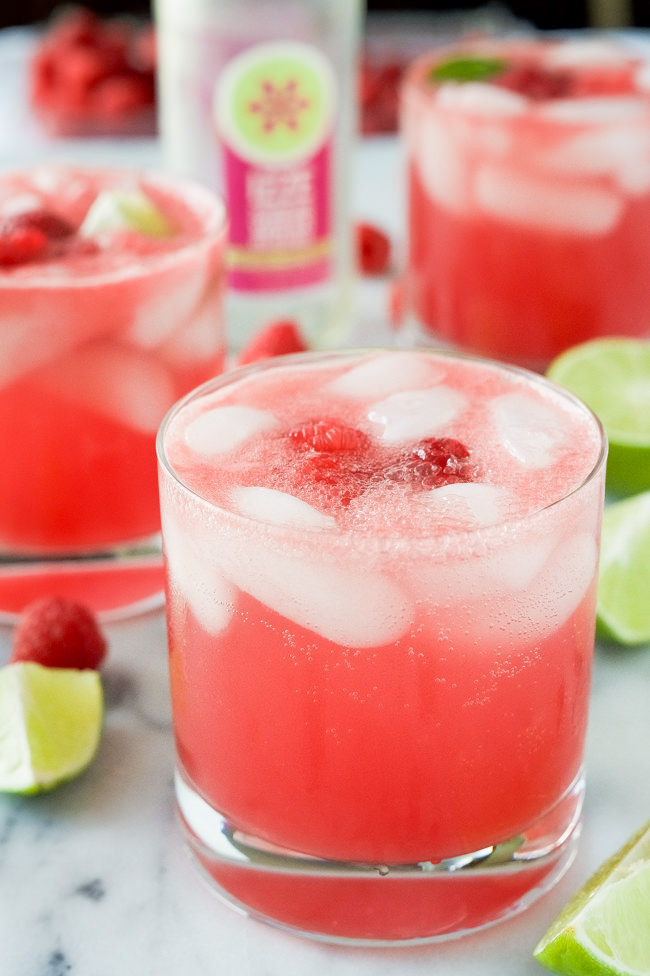 You cannot go wrong with a margarita. We figured out that by now, right? What you choose to put in your margarita is totally up to you. The raspberry watermelon is a classic recipe for those who want something fresh and not so alcoholic.
22.  Watermelon Mimosas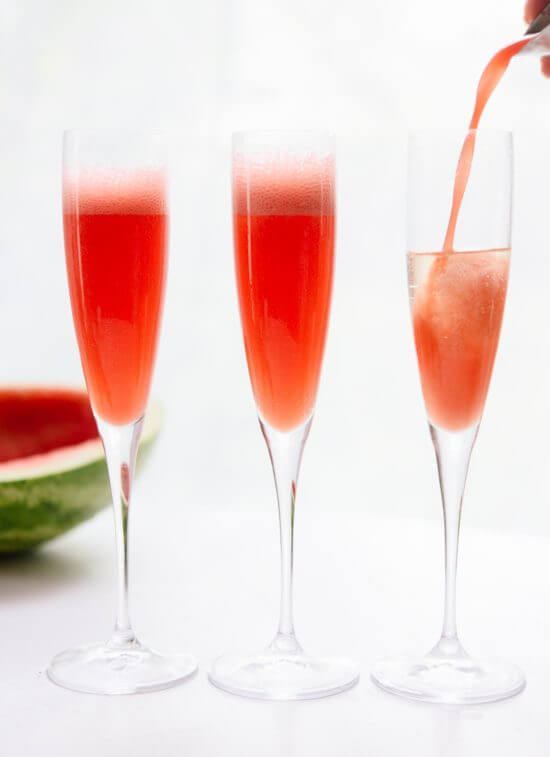 The mimosa is another classic summer cocktail. Made with champagne or other sparkling wine, it is definitely fresh and light in booze. Served usually at weddings and brunches, the mimosa is basically a more elegant cocktail.
23. FrozenWatermelon Kumquat Margaritas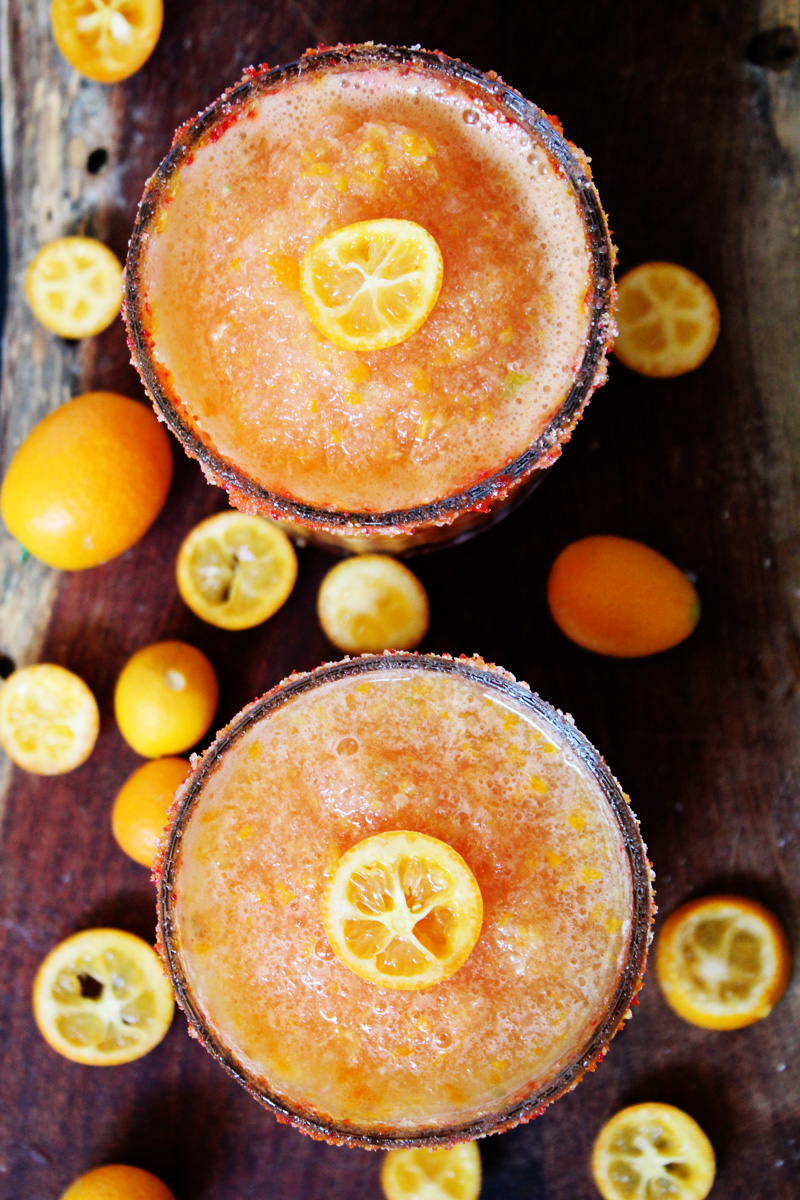 Here is another recipe for a margarita. This time, we use a rather unique and underrated fruit. The kumquat is a citrus fruit, very similar to orange, but with a bit sweeter taste.
24. Gin Cocktail With Watermelon Ice Cubes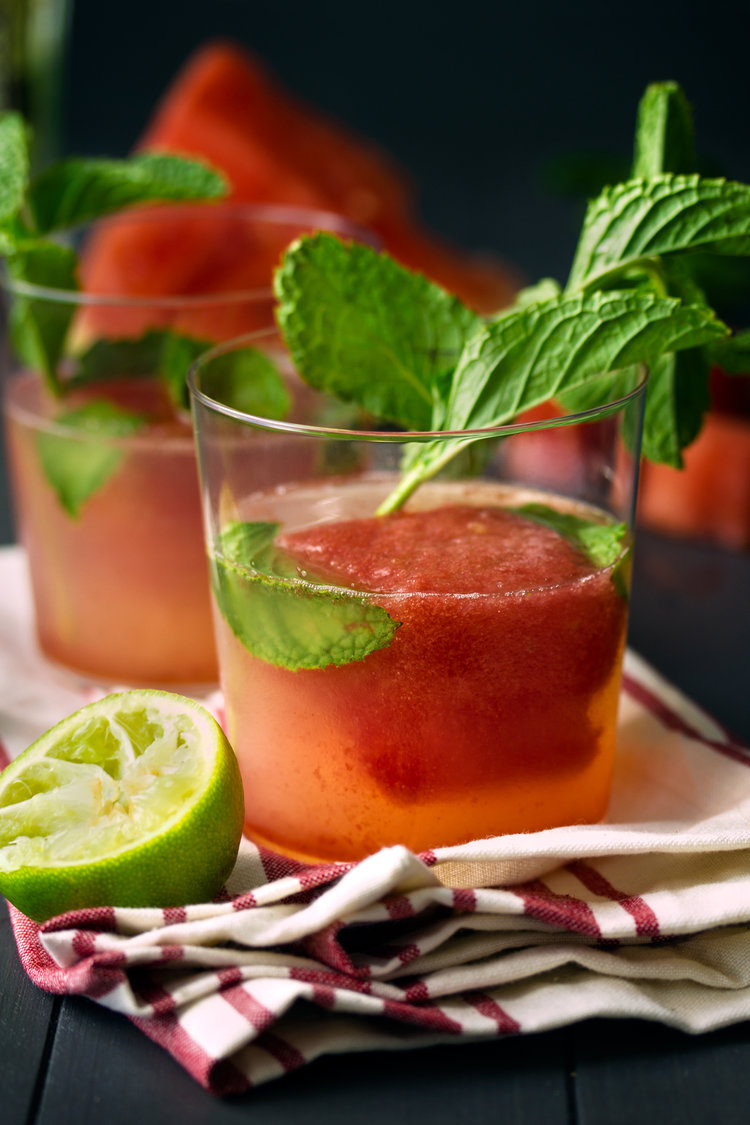 Gin cocktails are easy to make, light in taste, and perfect for gatherings. The beauty of gin cocktails is both men and women love them. Women because they are light, and men because they are fancy.
25. Watermelon Frose Cocktail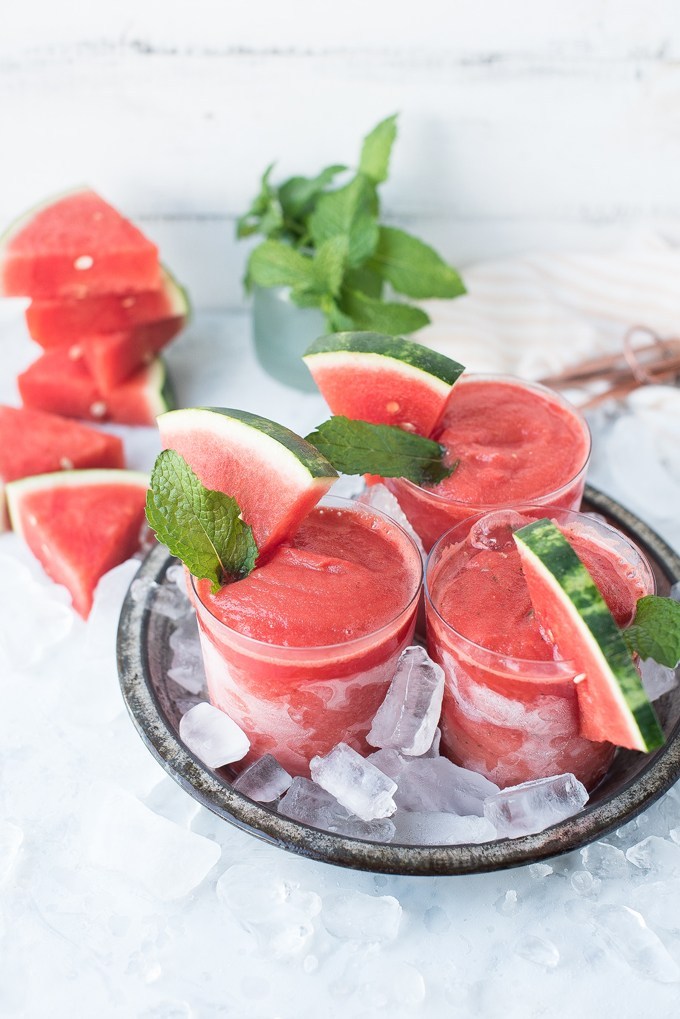 Frose cocktails are basically frozen cocktails. They are very similar to slushies. The main difference is frose almost exclusively contains frozen rose wine.
26. Soju Watermelon Cocktail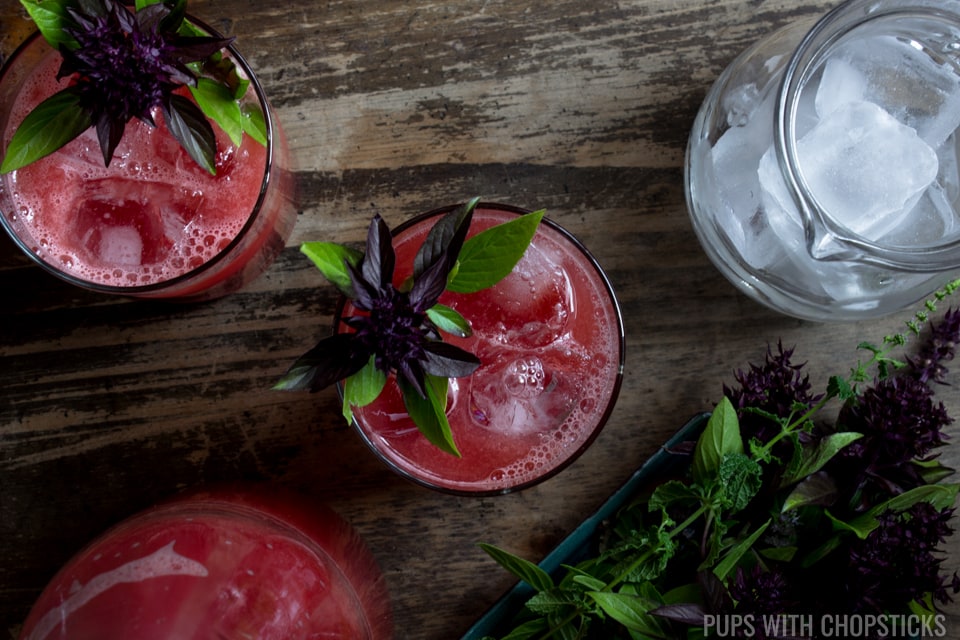 If you love sweet and tangy cocktail, but still strong, you should definitely try a soju cocktail. Made with freshly squeezed juice, a soju is very close in taste like sangria. Some people will say it is a ladies drink because it is fruity. However, the alcohol content is quite strong.
27.. Boozy Watermelon Mint Lemonade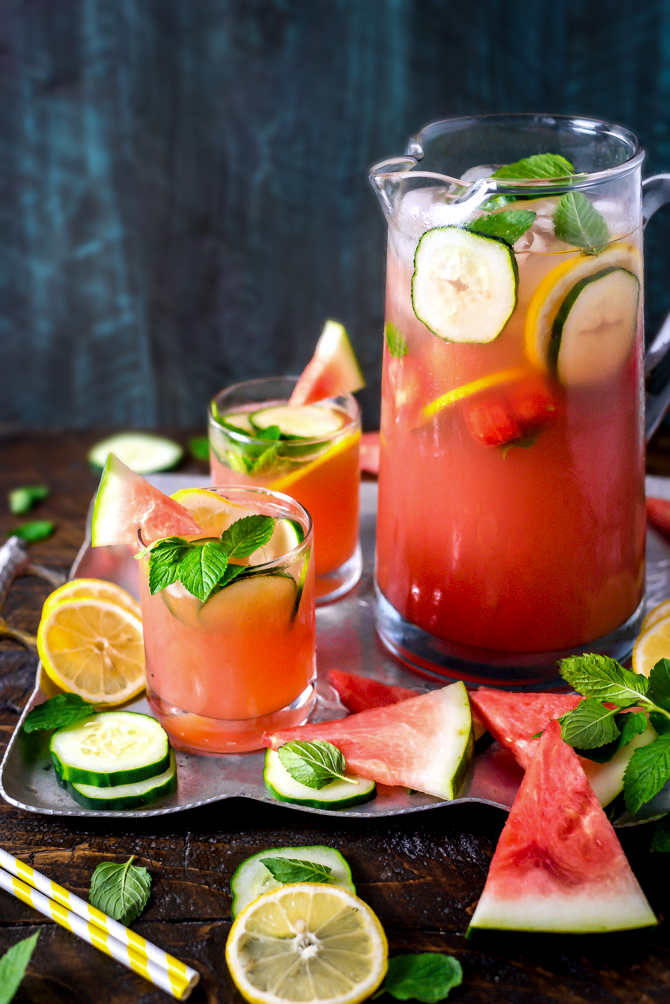 We have to finish off with a lemonade. After all, this is a list of summer cocktails. And what can be more refreshing than a lemonade?
Hopefully, you enjoyed the list. And if we encouraged you to drink, good. Just do it in moderation. We do not want to promote alcoholism, after all. Just some refreshment